Axios Gaming
March 06, 2023
Happy Monday.
I can't believe it's been 10 years since EA last launched a big SimCity game on PC. Hope they try again someday. And that it goes better than it did in 2013.
Today's edition: 1,127 words, 4 minutes
1 big thing: Microsoft disputes key U.K. antitrust stat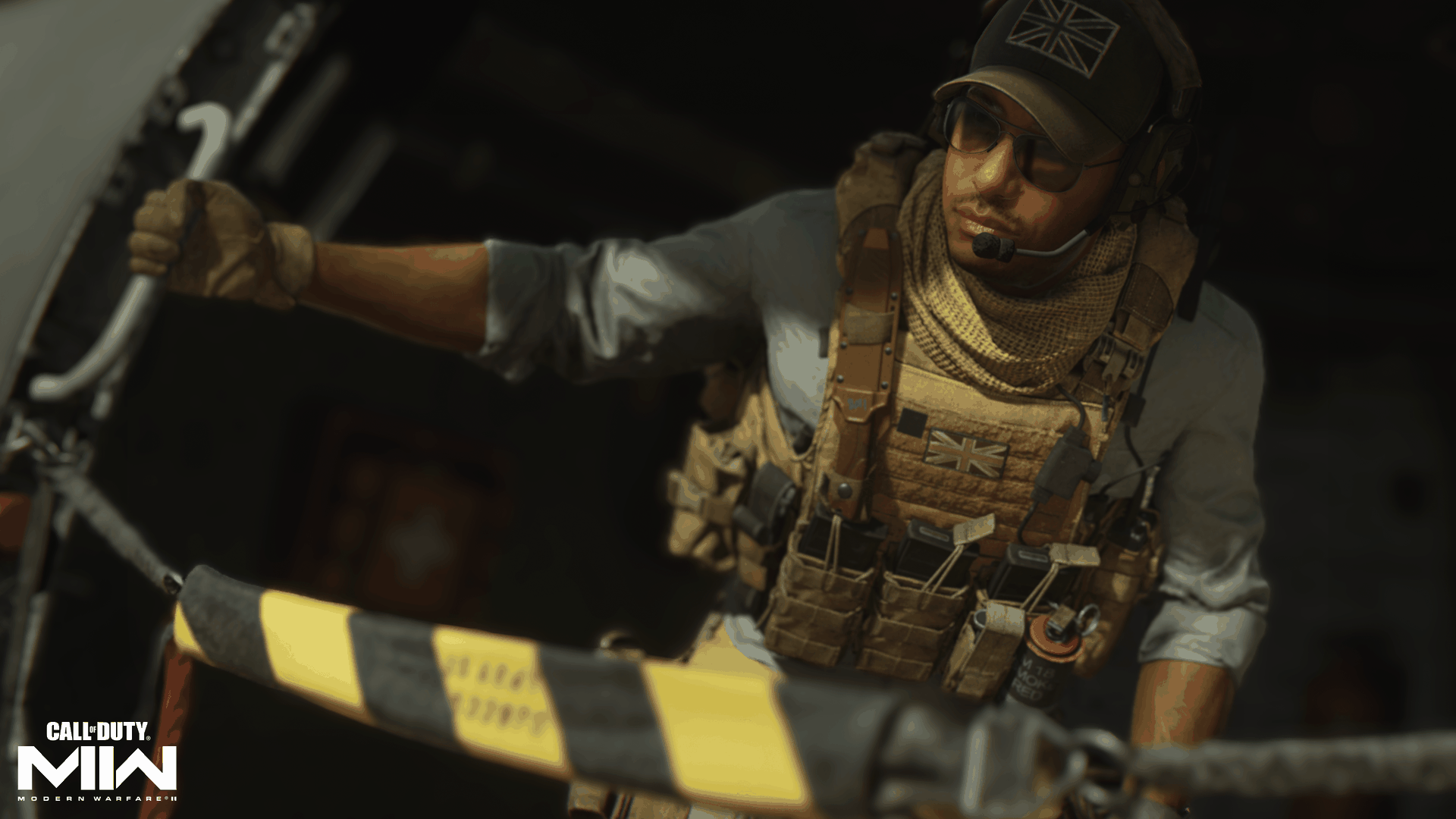 Microsoft says the U.K. regulator that might block its Activision Blizzard acquisition has significantly overcounted the potential impact of making the Call of Duty franchise exclusive to Xbox and PC, the tech giant first tells Axios.
Why it matters: The U.K.'s Competition & Markets Authority (CMA) has repeatedly expressed skepticism about the deal, in part because of the number of people it believes would abandon Sony PlayStation for Xbox.
Driving the news: A YouGov survey commissioned by Microsoft in January found that just 3% of all PlayStation users would switch to buying an Xbox if Microsoft pulled Call of Duty from PlayStation, according to a copy of the study shared by Microsoft with Axios.
The CMA's own survey, conducted by DJS Research in December, estimates that 15% of avid Call of Duty PlayStation players (playing at least 10 hours or spending at least $100 on the series in the past year) would switch to Xbox.
The CMA's own figure for all PlayStation owners who'd leave for Xbox is redacted from the public version of its recently released provisional findings, though is cited as proof that "PlayStation is likely to lose a significant share."
Microsoft's survey found that 10.5% of CoD gamers who ranked the franchise as one of their two favorites would have switched consoles.
Be smart: Microsoft has repeatedly denied it would take Call of Duty away from PlayStation or offer it in an inferior state, but the CMA says evidence, including its survey, show Microsoft is incentivized to do so.
The CMA's theory is that Microsoft would weigh lost sales of the game on PlayStation against gains in Xbox sales, subscription sales, and other business metrics, then take CoD exclusive.
What they're saying: "As we have said all along: it makes zero business sense to take Call of Duty off of PlayStation," Rima Alaily, the corporate vice president of Microsoft's Competition Law Group, tells Axios.
She said YouGov's finding of 3% of PlayStation players switching to Xbox was "too small to hurt Sony's ability to compete and too small to make a withholding strategy profitable for Xbox."
What's next: The CMA has until April 26 to make its final ruling on the Activision deal, a day after a decision on it is expected from the European Union's own antitrust regulator.
The CMA is currently collecting responses to its provisional findings from involved parties, including proposals for remedies that would address its concerns.
Microsoft included the YouGov poll results in its response, which has not yet been made public.
2: Exclusive: Delisted Angry Birds could return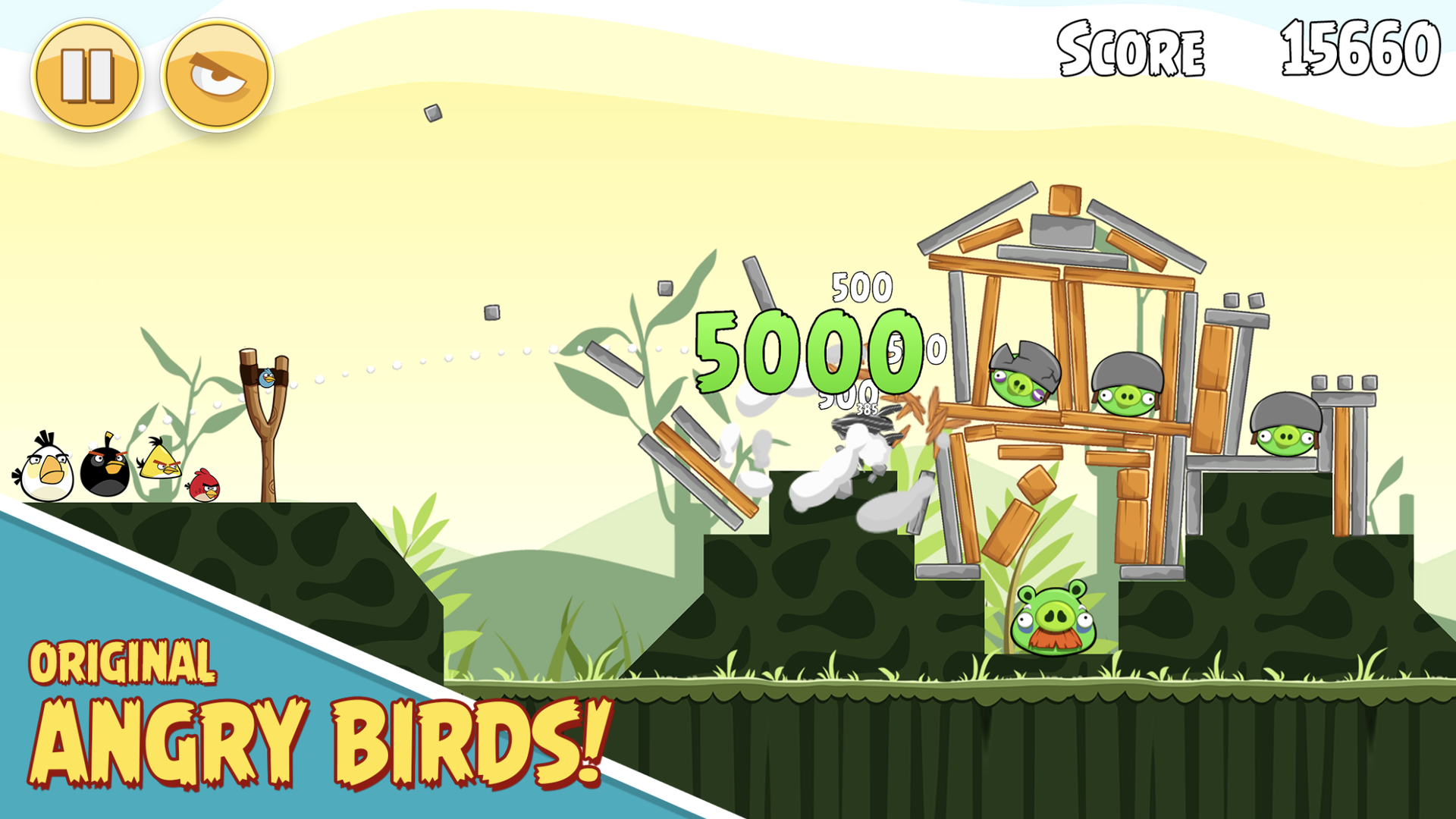 The controversial de-listing of a beloved Angry Birds game from the Google Play Store last month could be reversed — or repeated on iOS — a senior executive for publisher Rovio tells Axios.
Why it matters: Rovio's recent, radical moves around 2022's Rovio Classics: Angry Birds have been misunderstood, its publisher says, and are not the case of lucrative free-to-play games clipping the wings of a popular paid game.
Catch-up quick: Rovio launched Rovio Classics: Angry Birds in March 2022, but announced in late February of this year it would remove the game from the Google Play Store and rename it Red's First Flight on iOS.
In a statement at the time, Rovio blamed the classic game's "impact on our wider game portfolio."
Fans criticized the move, believing Rovio had ditched Classic, released just a year prior after years of popular demand because it had become too popular.
Instead, Rovio believes it was forced to act because it believes the introduction of the classic game early last year created a search problem that resulted in fewer downloads of Angry Birds games of any type.
The theory: Mobile users searching for Angry Birds since the launch of Rovio Classics: Angry Birds would see the $1 classic game dominating search results, opt not to buy it, and download nothing, according to Rovio.
The company says it does not yet know if its latest measures, essentially designed to deprecate the search results for the classic game, will prove to be the necessary fix.
What they're saying: "We've spent the last, whatever it is, 10 or 11 months trying to solve this problem," Rovio's head of Angry Birds strategy Ben Mattes, tells Axios.
Before delisting the game, the company already tried renaming it to Rovio Classics: AB and tried removing the term "Angry Birds" from the game's metadata, but Rovio still could not revive downloads for its Angry Birds portfolio, Mattes says.
The failure of those attempted remedies left the company "no choice but to do something a little bit more drastic" to prove its hypothesis, he says.
What's next: If the renaming test on iOS works, the game could return on Android as Red's First Flight, Mattes said.
But if only deletion works, then the game could also get zapped from Apple's app marketplace.
3. Need to know
⚔️ Square Enix president Yosuke Matsuda will be replaced in June by the company's chief strategy officer, 47-year-old Takashi Kiryu after a 10-year run atop the Japanese publisher of Final Fantasy and Kingdom Hearts.
MST Financial analyst David Gibson tells Axios the switch to a new, decade-younger CEO "makes sense in a changing games market and as they focus on fewer but bigger titles."
🏆 The world championships for popular online shooter Valorant will be held in Los Angeles in August, with the finals in the Kia Forum, Riot Games has announced.
🤔 Meta is lowering the price of some of its VR headsets, including the 256GB Meta Quest 2 ($499 down to $429), but is keeping the entry-level 128GB Quest 2 at $399, Polygon notes.
4. Season of the micro-delay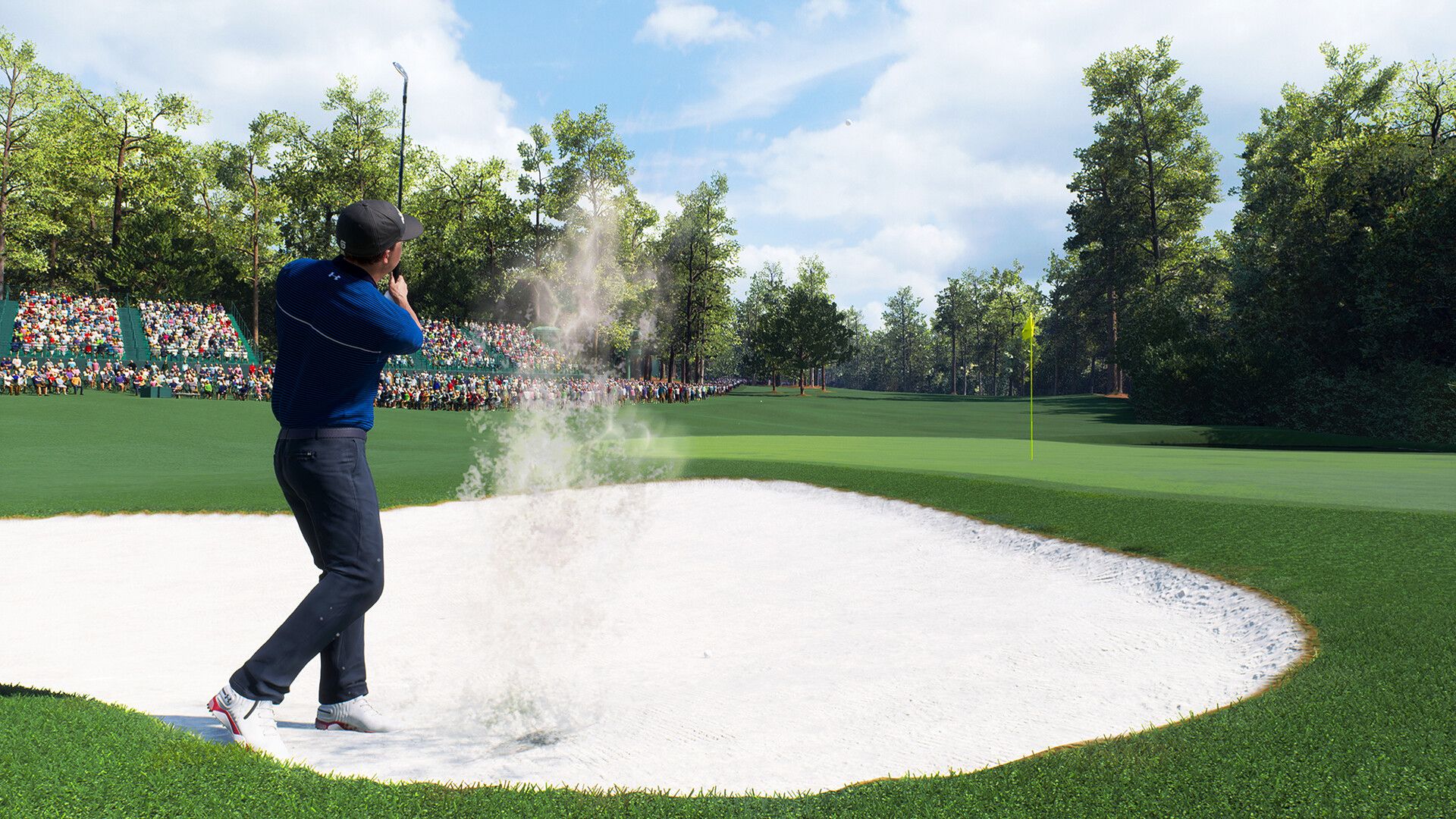 Delays that bump anticipated games back by months or years are known to make games much better, but a recent flurry of modest delays will test the efficacy of shorter postponements.
Driving the news: On Friday, EA delayed its next golf game, EA Sports PGA Tour, from March 24 to April 7, citing the chance to add some extra touches.
That is EA's second micro-delay of the season, following the recent bump of Star Wars Jedi: Survivor from mid-March to late April, also officially to polish the game.
Today, Warner Bros. Games delayed the Xbox One and PS4 versions of Hogwarts Legacy a month to May 5, also citing the need for just a little more time to "deliver the best possible experience."
Sony developers said much the same about a recent 25-day delay for the PC version of The Last of Us.
Between the lines: In the last decade, the ubiquity of downloadable patches has allowed publishers to launch games in relatively rough shape, then patch them over the next few weeks to run better.
But short delays could allow for the same result, without the bad start.
A lesson learned from Cyberpunk 2077's broken and costly debut, perhaps.
🎁 Like the newsletter? Refer Axios Gaming to your friends to spread the word and get free stuff in the process. Follow the link here to begin.
🐦 Find me on Twitter: @stephentotilo.
Let's just say that micro-delaying my planning for the Game Developers Conference was a shrewd strategy that will lead to great results.
Thank you to Peter Allen Clark for editing and Patricia Guadalupe for copy editing this newsletter.