Axios Gaming
July 18, 2022
Happy Monday. And thank you for keeping up with the newsletter.
Big changes: Starting this week, I'll be sending Axios Gaming to your inbox twice a week, on Mondays and Thursdays (with an occasional extra when big news breaks in between). The switch gives me time to work on some bigger stories and a chance to collaborate more with the rest of Axios' newsroom. The newsletter cadence may change, but I have plans to ensure you'll be as informed about gaming as ever before.
Plus: By popular demand, I'll be sending them a little earlier in the day.
Today's edition: 1,590 words, a 6-minute read.
1 big thing: Peloton's gaming experiment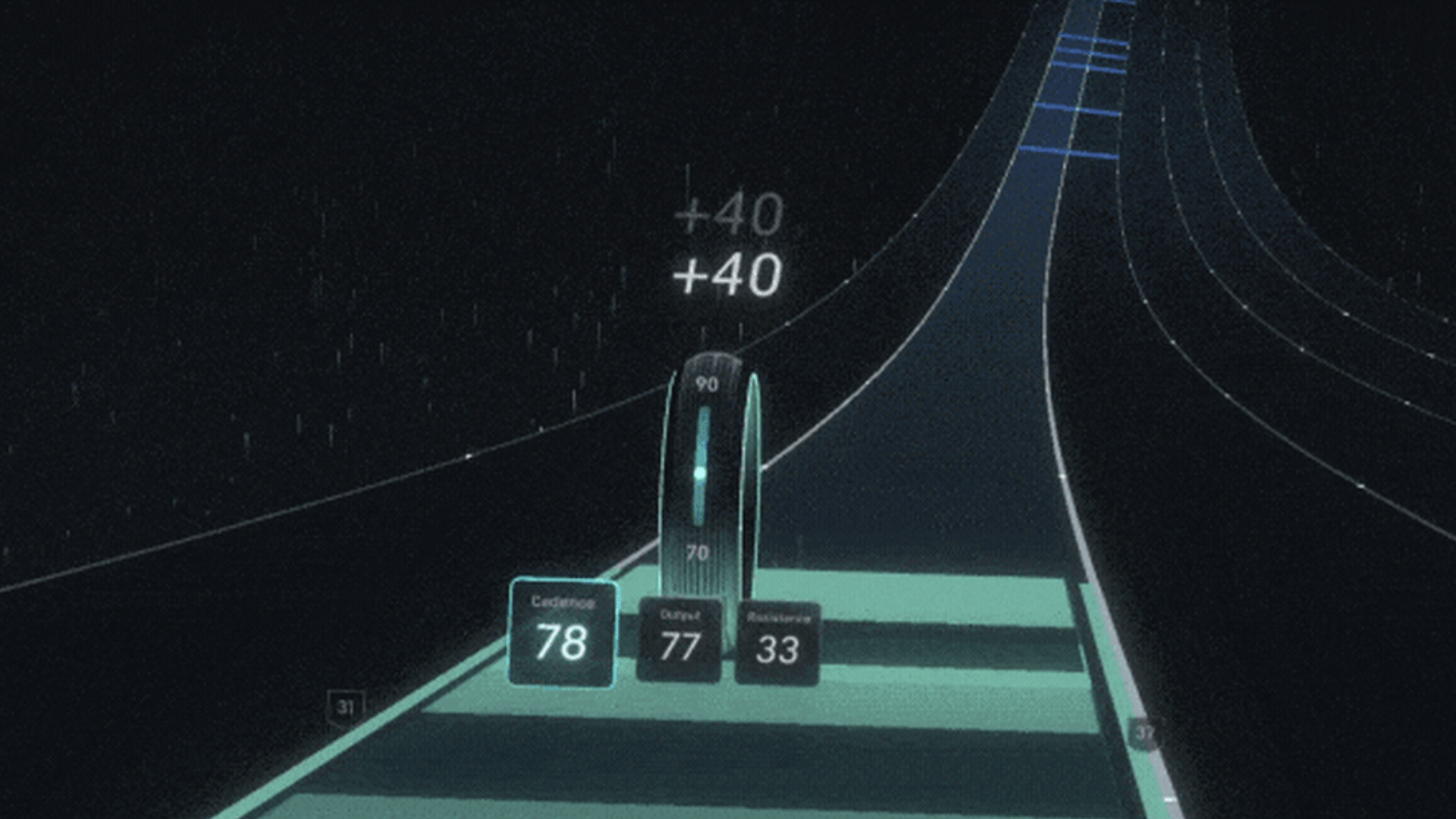 It took months of testing and a partnership with an award-winning mobile game developer to release one of the most interesting fitness video games in recent years, Axios' Peter Allen Clark writes.
Why it matters: From Nintendo's Wii Fit to Microsoft's Kinect Sports, industry leaders have often tried to gamify exercise. Peloton's Lanebreak is a notable example of an exercise company adding games to its product.
Catch up, quick: Lanebreak is a mode publicly released by Peloton in February that connects the Peloton riding experience with a gamified workout.
Users pedal along a moving track that looks something like a mash-up of Guitar Hero and Beat Saber.
Regular prompts, synced up to playlists, compel riders to change the bike's resistance level, maintain a steady pace or launch into a pedaling sprint.
What they're saying: "When we were developing Peloton Lanebreak, we were particularly interested in creating a gaming-inspired experience that at its core was still grounded in the same exercise principles that guide the cues and movements of our cycling classes," Jim Green, the senior product manager with Peloton Lanebreak, told Axios.
To achieve that goal, the mode had an extensive beta testing program among Peloton's users that began last July.
Our thought bubble: As someone who has never really enjoyed a fitness game (with the possible exception of Beat Saber), I've been shocked at how much Lanebreak taps into exactly what I'm looking for in a workout.
An injury has kept me from my usual running routine, and for the last two months, Lanebreak has given me challenging and engaging workouts.
I love the different time lengths, the draw to get the highest score possible and the variable difficulty settings.
Yes, but: I'm not listening to the music at all.
My dream exercise is one that allows me to listen to various podcasts or audiobooks, while also keeping me engaged enough in an activity that doesn't feel monotonous.
And it doesn't sound like I'm alone.
"We've seen overwhelmingly positive feedback, and nearly half a million members trying it in its first month of launching," Green said.
Surprise partnership: Peloton had a helping hand in Lanebreak's development from developers at ustwo, the studio behind the award-winning Monument Valley mobile games. It told Axios it helped to shape the concept, the prototyping and the art.
"Lanebreak is one of the first examples of a stationary bike-as-game-controller," ustwo told Axios. "As such, we were limited to the inputs of the bike…Building an engaging experience that leveraged these inputs effectively and didn't take users out of the experience was an exciting challenge to solve and we're proud of how we innovated to create a gaming-inspired, rhythm-based workout that motivates Peloton's members."
Between the lines: It's been a challenging time for Peloton recently.
Peloton promised "new mechanics and challenges" when Lanebreak released, the state of the business might slow down new additions for the mode.
"While we don't have anything future to announce at this time, we're always thinking of how we can make sure the experiences across our product lines stay fresh," Green said.
2. Matthew Ball interview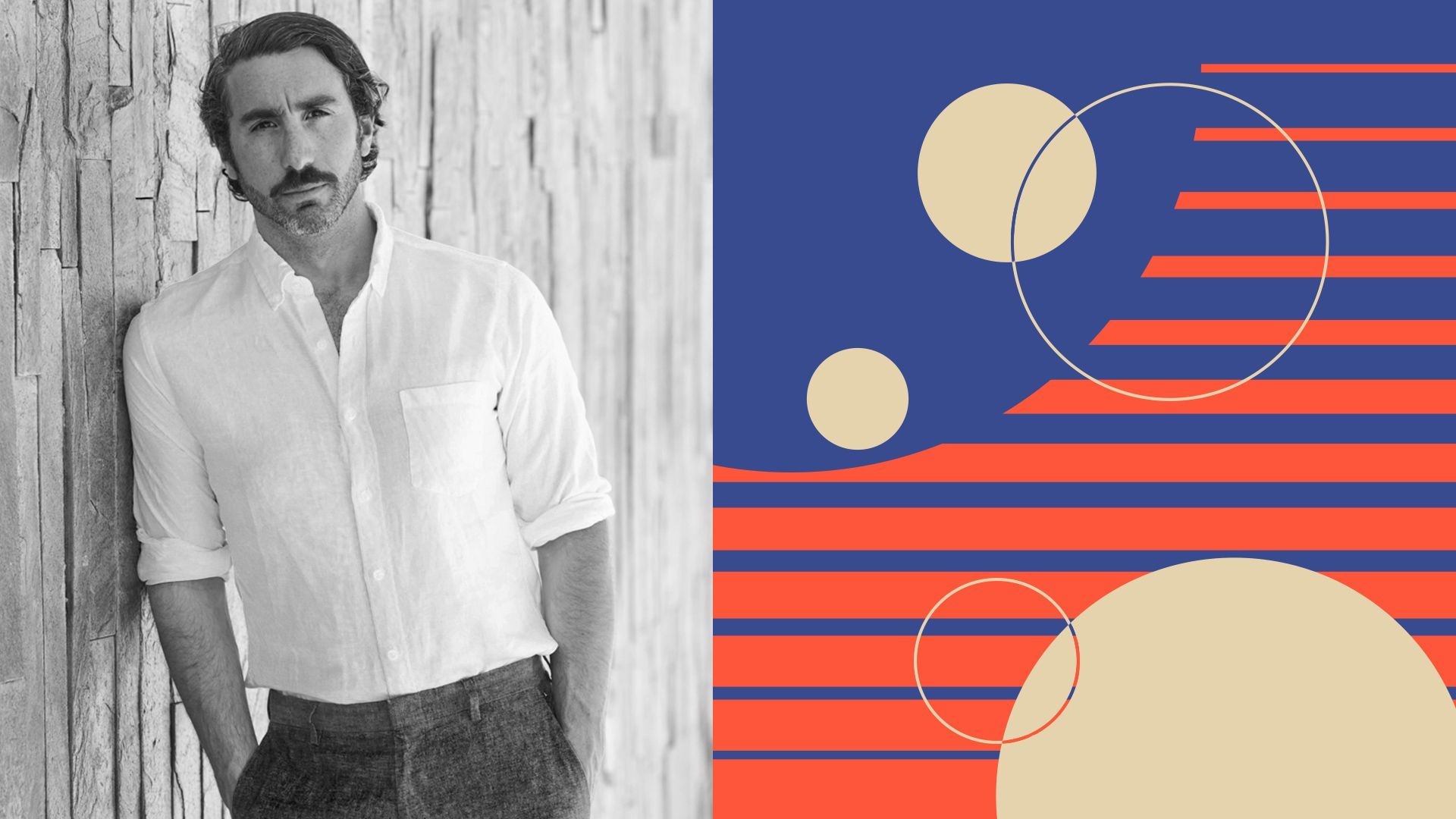 The metaverse is well worth building, even if we don't know exactly what will come of it, venture capitalist and tech evangelist Matthew Ball tells Axios.
Why it matters: Part of getting ready for an epochal internet change is realizing that what we expect it to be is probably very wrong.
Meta-what? Obligatory attempted definition, this time via Ball: Metaverse = massive, interoperable 3D virtual world that is persistent (still there when you log off), synchronous (everyone experiences it the same way) and support of unlimited users who can have their own identity, virtual objects and access to payment systems.
Maybe it'll provide a new way to learn, work, shop, socialize and entertain.
But it won't necessarily be the visions of the metaverse promoted by Meta and other big companies.
What they're saying: "You see these examples like, well, what are we going to do in the metaverse? 'We're going to sit at a 3D conference table with VR glasses.' I'm pretty sure we're not going to do that," Ball says.
He says early internet pioneers couldn't have predicted Robinhood, Fortnite and Snapchat and recalls that Apple used to think it was a good idea for the iPhone's note-taking app to resemble lined paper.
The bottom line: The most impactful builders of all may not have even gotten started yet.
Notice the delayed waves of innovation of Roblox creators or YouTubers, Ball notes, pointing out the explosions of those platforms when those who grew up with them were old enough to make popular work in them.
"To some extent, we're constrained by the fact that most of the quote-unquote metaverse products of today are still created and imagined by those who long preceded it."
Go deeper: Axios Deep Dive: Inside the metaverse
3. QA frustations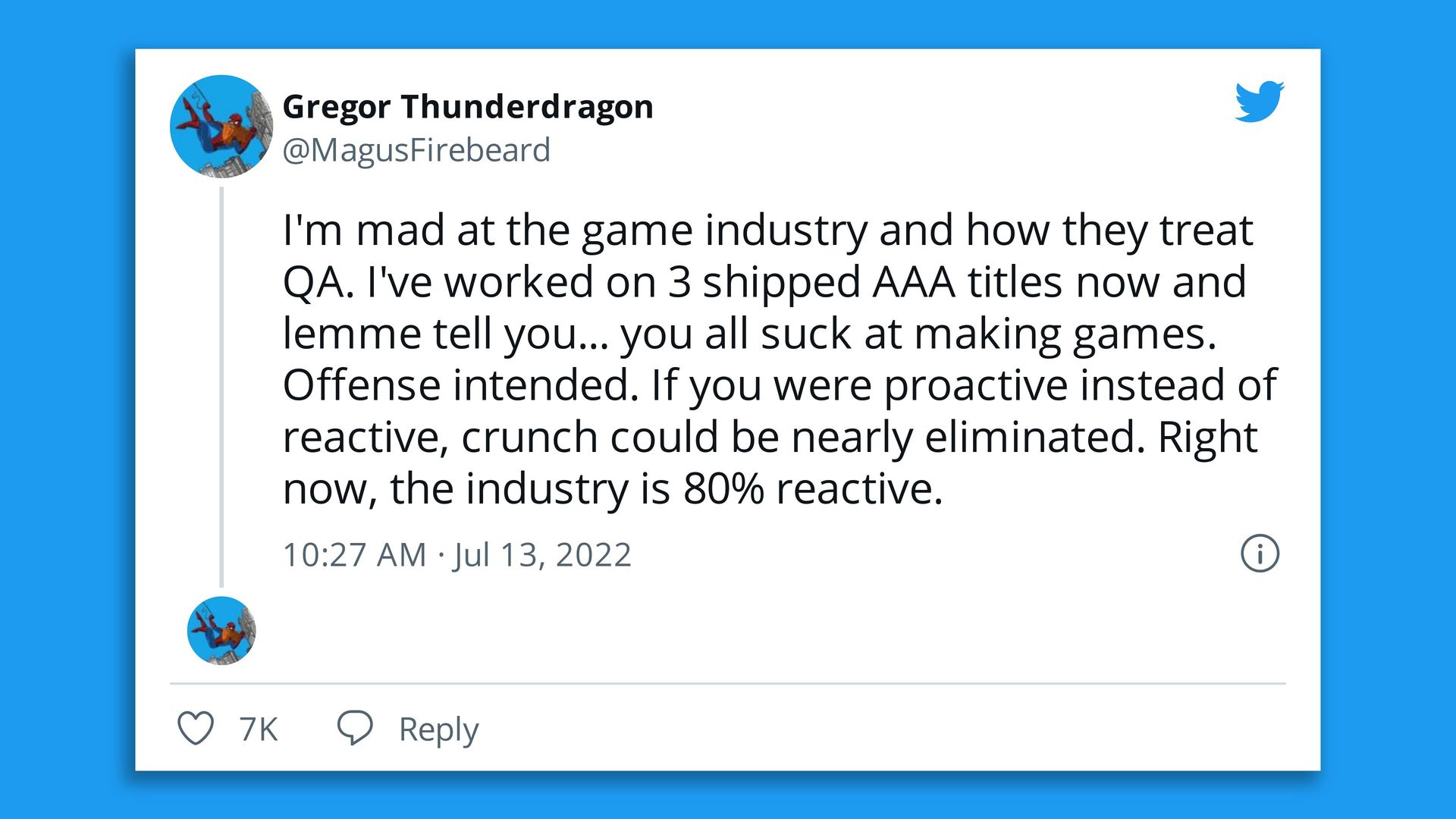 The game tester behind a recent viral Twitter thread about his field wants publishers to treat their QA teams better.
The tester, who posts under a pseudonym but whose identity Axios confirmed, had used their thread to run down the sub-$18/hour rates they'd been offered or paid to test games from some of the industry's biggest players.
They called for higher pay, unionization of workers and more reasonable schedules from bosses.
What they're saying: "We don't get enough iteration/fixing things time," the tester told Axios in a brief online interview.
Game publishers, they said, "assume a very short period for fixes and it's never really adequate."
The big picture: QA workers have historically been some of the least empowered workers on gaming projects, but they've begun to push back.
Workers at Activision and prolific testing contractor Keywords recently voted to unionize.
Industry power players have also tacitly acknowledged a field in need of improvement. Activision and Epic both recently converted hundreds of contracted testers to full-time roles.
4. Need to know
👨🏻‍⚖️ A federal judge has dismissed a trio of proposed class-action lawsuits against Sony, saying they failed to sufficiently argue that PlayStation's online store constitutes an illegal monopoly that unfairly jacks up digital game prices, Law360 reports. The plaintiffs will be given a chance to amend their lawsuit.
😲 Digital Extremes, makers of massive free-to-play hit Warframe, are making a new game called Soulframe. No release date.
⏰ Tencent is denying reports that it'll let young Chinese gamers play for an hour a day during the summer, flouting the country's three-hours-a-week gaming restrictions, the South China Morning Post reports.
💰 Sony has made another esports acquisition, this time buying Repeat.gg, an operator of online competitive gaming tournaments, GamesIndustry reports.
✨ Chinese game maker Netease is opening a new Seattle-based studio called Jar of Sparks, helmed by Jerry Hook, former head of design on Halo Infinite. He'll be joined by at least three other senior staffers from that game.
🏳️‍🌈 An update to EA's virtual life simulator The Sims will allow players to choose their characters' sexual orientation, PC Gamer reports.
🏠 Dot's Home, a free story-driven PC game meant to highlight the inequities in America's housing system, won top honors at last weekend's Games 4 Change conference (Note: The game's lead writer, Evan Narcisse, is my friend.)
5. You ask, we answer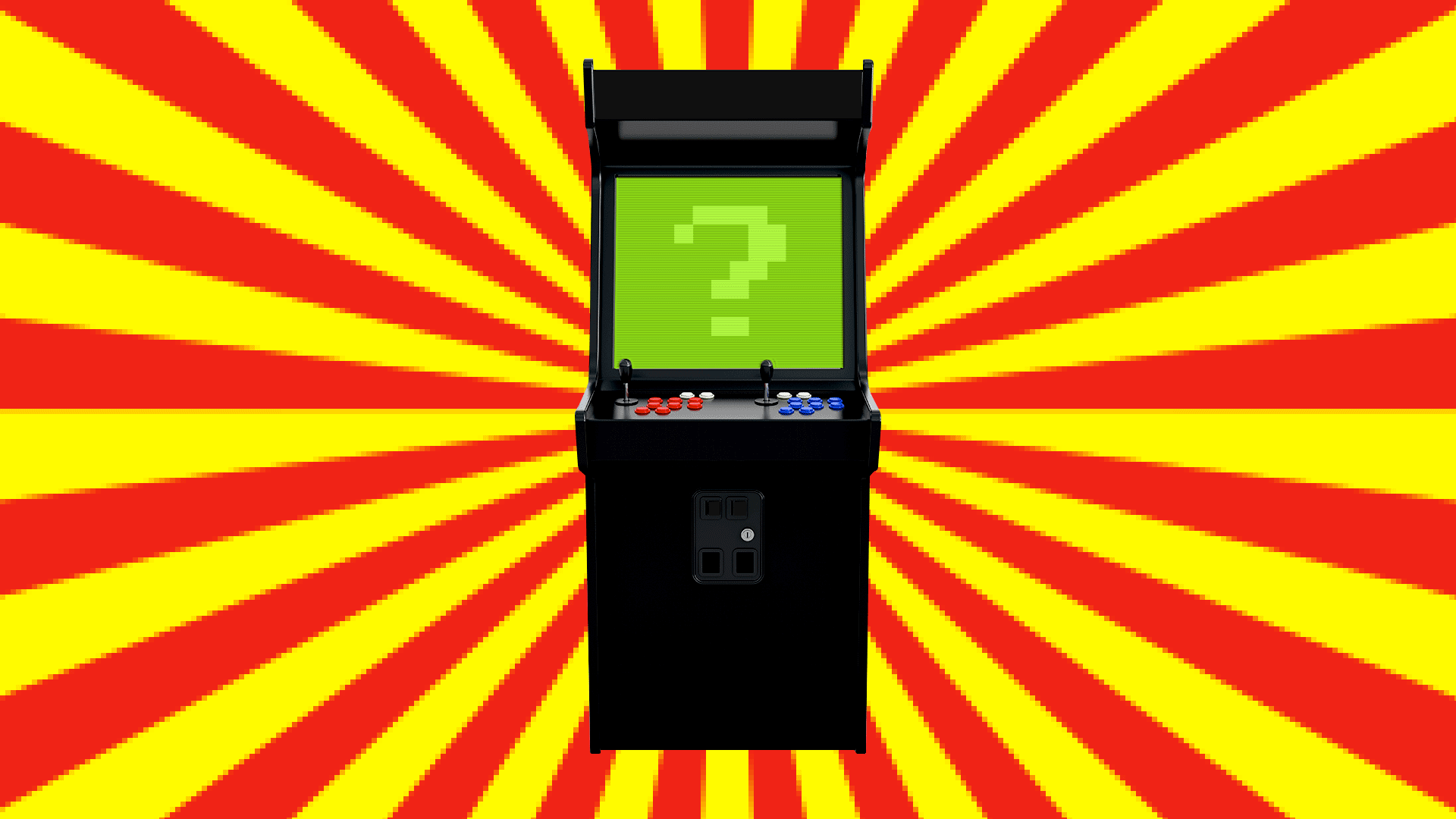 Let's do two today. As always, if you get the newsletter through email, just reply with questions of your own.
Q: What is the best fishing mini-game inside another game? (What is the worst?)
A: You may have asked the wrong person, as I'm not a big fan of these.
I'm also a weirdo whose overall favorite fishing game is Ultimate Angler, a 3DS game that heavily used the system's "Street Pass" ability to detect other people's 3DSes and pull in data like their state or country of origin. The farther they were based from you, the more exotic the locale you'd get a virtual ticket to fish in.
As for fishing mini-games, the ones that are the most optional and take the least time: Animal Crossing: New Horizons, Hades, OK, mayyyybe one of the Zelda ones (Twilight Princess' > Ocarina of Time's.)
Least favorite: Assassin's Creed: Valhalla. It's just busy work.
Q: Should fans of the Overwatch League be realistically worried about the league shutting down in the next few years? And if that hypothetically did happen, what would a world look like in which the highly regulated and corporatized Overwatch esport turns back into a grassroots community movement?
A: For this one, I consulted elite esports reporter Jacob Wolf, who has a terrific Substack and is cooking up documentaries and podcasts at Overcome. Jacob writes:
"All speculation, but because there's roughly $400 million still owed to Activision Blizzard, I wouldn't worry about the Overwatch League until at least a significant amount of time after the close of the Microsoft acquisition (set for mid-2023, pending government approval).
"Once that deal closes, it'll likely take Microsoft some significant amount of time to familiarize itself with Activision Blizzard's esports business, so don't expect a decision till 2024, at the earliest."
"If Microsoft does scrap OWL and the Call of Duty League, I'd expect those games to rejoin the tour circuit, à la DreamHack, etc."
🎁 Like the newsletter? Refer Axios Gaming to your friends to spread the word and get free stuff in the process. Follow the link here to begin.
🐦 Find me on Twitter: @stephentotilo.
Wait, I really don't have to send a newsletter tomorrow? First no-send work day for me since April. Phew!