Axios Gaming
September 12, 2022
Happy Monday.
I'm back from Paris with a lot of reporting to share with you over the coming week. No room for a reader Q&A today, but please do keep sending in questions.
Today's edition: 1,493 words, a 5.5-minute read.
1 big thing: Ubisoft CEO holds firm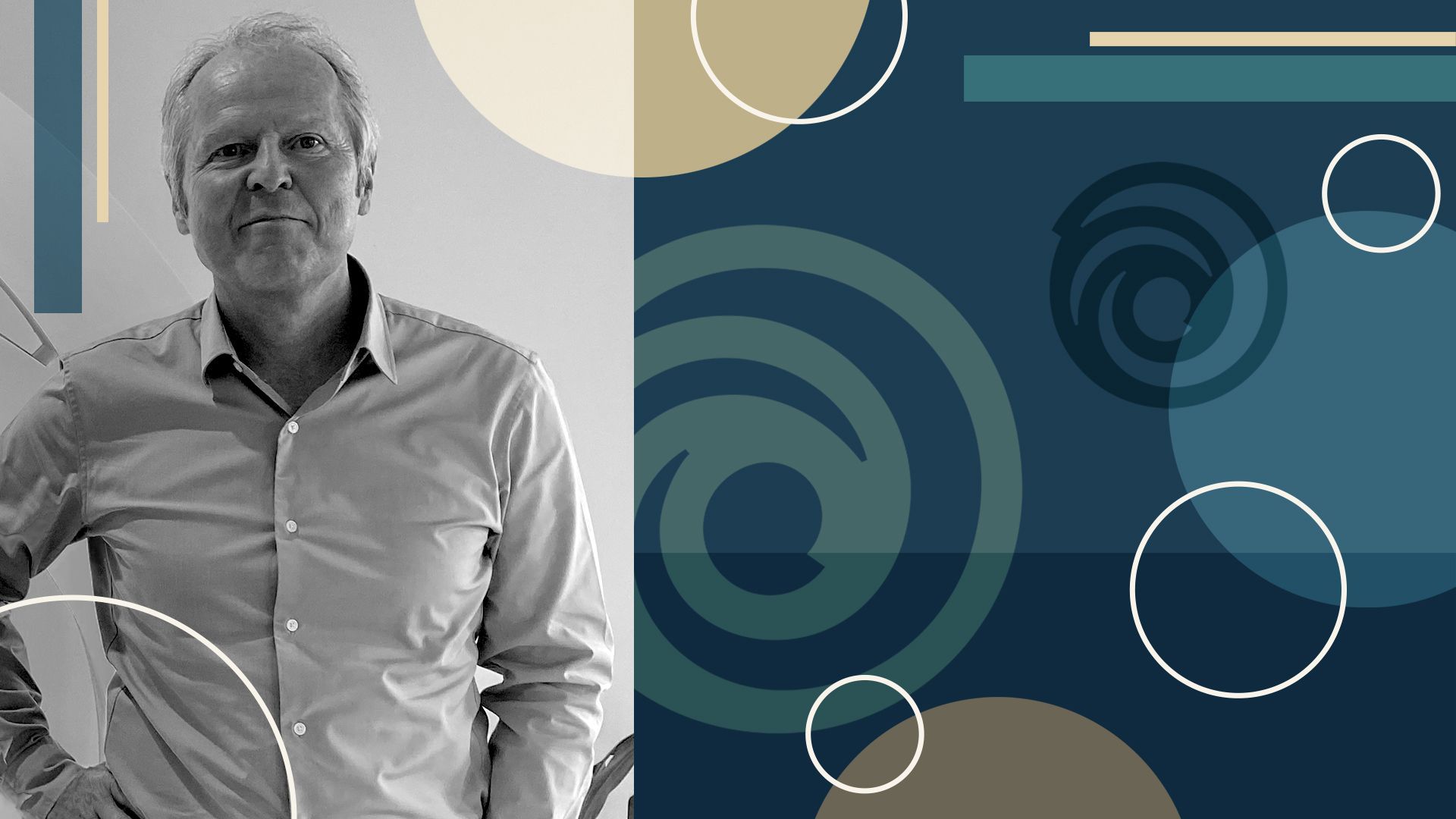 PARIS — Ubisoft CEO Yves Guillemot tells Axios that company reform in the wake of workplace misconduct scandals, that demoralized employees and had some players talking boycott, "has been my main focus for the past two years."
Why it matters: Guillemot is testing the premise that a boss during bad times can also effectively deliver reform.
"I think we are a very good company and we had problems, we solved them and the goal is to be again the best place," Guillemot says, acknowledging the hit to the company's reputation in recent years.
Asked if Ubisoft would support a recent call for employees in its large Canadian studios to unionize, he says: "It's really up to the people to decide."
Catch up quick: Since the summer of 2020, the publisher of Assassin's Creed and Just Dance has faced allegations of sexual misconduct and toxic management at multiple Ubisoft studios.
Several top managers accused of misconduct soon exited the company, though with little official acknowledgment as to why.
In statements since, Guillemot and other Ubisoft leaders have pointed to transformations to the company's HR system, increased initiatives around diversity and inclusion, and the further review of worker complaints as signs of meaningful change.
While Guillemot has avoided talking to reporters, skepticism about the changes has risen. Most prominently, a worker collective called A Better Ubisoft complained of "minimal" progress.
In Paris last week, Guillemot opened up some during an interview with Axios, where he sat near a table topped with chocolate bars, the CEO's favorite snack.
Guillemot had just completed a two-hour presentation to the press alongside other Ubisoft executives, promoting a vision for the company to marshal its more than 20,000 worldwide employees, capitalize on a recent €300 million (about $304 million) investment from Tencent and expand its Assassin's Creed, Far Cry and Tom Clancy game franchises.
During his speech, he praised his workforce while admitting "we stumbled" over workplace issues. He also noted that the company has hired 4,000 people in the past year, including 600 who had worked at Ubisoft before.
No one has accused Guillemot directly of misconduct. He says he felt betrayed in 2020 by those close to him, without naming names.
Any incredulity around Guillemot's professed ignorance that is heard from some current and former workers stems from myriad allegations involving senior people — since departed from Ubisoft — in the same Paris HQ where the CEO works.
Guillemot says he's taken measures to fill his purported blind spots: a dedicated HR lead for the centralized "editorial" group and "regular" meetings with employee resource groups, "to help ensure I hear from more diverse voices within the company, including those who are not part of HQ leadership."
Asked why this happened at his company, which Guillemot founded in 1986 with his brothers, he says: "We were not organized enough to detect the problems and resolve them."
He floated that some problems emerged because of generational differences. "The company was running and there were ways things were done. And then there was a new, young generation, coming [into the company] with different needs. And we had to adapt. I think we didn't adapt fast enough to what people expected and needed."
Frustrated workers have called for more, including a greater voice in dealing with complaints and decision-making. In a group interview with the AC Sisterhood blog last week, three members of A Better Ubisoft said workers in more of Ubisoft's globally distributed studios needed to unionize.
Guillemot noted that Ubisoft didn't get in the way of a worker union that formed in its Swedish studios. (Legally, it had to allow it).
He added: "The most important thing for us is to make sure that communication is as efficient as possible."
2. More Ubisoft ...
Guillemot on:
Whether the Tencent deal, which involved the Chinese company increasing its minority stake, means Ubisoft is no longer a potential acquisition target as had been rumored. "I'm not saying it's off the table." But, he added, "the priority is to be independent."
The potential rise in Ubisoft game prices. November's Skull & Bones is its first title selling at $70 for new-gen consoles, a price other publishers have begun using in recent years and that Ubisoft hadn't previously committed to long term. "Some of the games will come at the same price as the competition. The big AAA games will come at $70," he said.
The company's interest in NFTs in its games, after a seemingly unsuccessful integration with Ghost Recon Breakpoint: "We are in the testing phase." Is it worth doing more? "If we find something that will be very interesting and will please players, we'll work on it."
3. An Assassin's Creed apology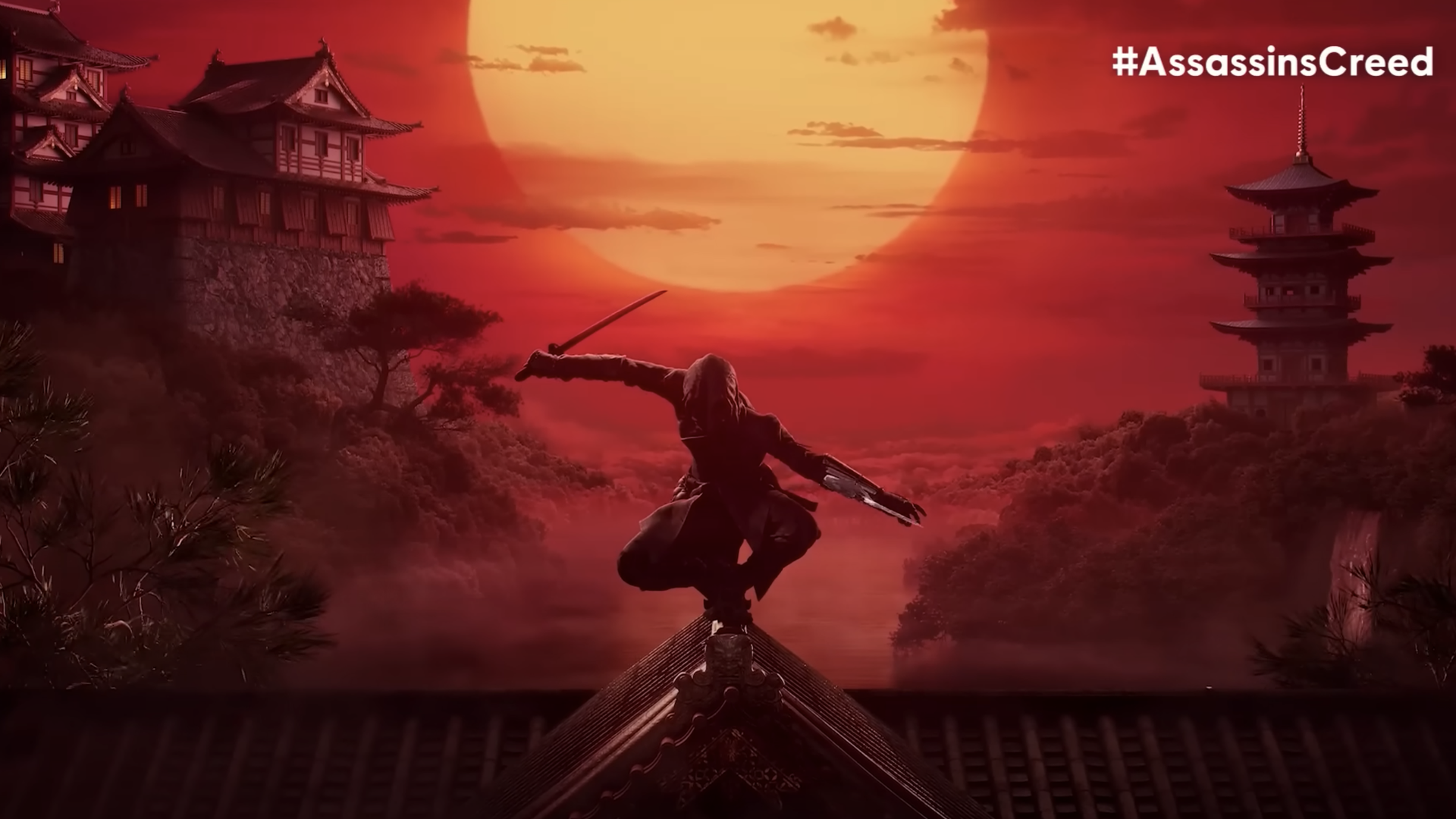 Assassin's Creed executive producer Marc-Alexis Côté tells Axios he apologized to his studio after he was named in a 2020 press report about toxic management at his studio.
He "did not recognize myself" in the article. "But clearly some people saw me that way and I have to acknowledge it."
He said he has realized comments he made to some employees hurt them, and made them "feel disrespected."
Côté believes that, thanks to extensive new training, managers at Ubisoft now intervene more swiftly if "there's any situation that might lead us down the path to harassment."
Why it matters: While Côté can only speak from his perspective as a manager, those are the first comments from anyone still at Ubisoft who has been accused of misconduct.
Others have left the company or hunkered down, with Ubisoft PR and execs assuring that anyone named in press reports has been investigated and disciplined properly.
Côté shared those comments during an interview in Paris that also covered the sweep of six new Assassin's Creed games planned for the franchise (more details here):
A 2023 release called Assassin's Creed Mirage set in 9th century Baghdad.
Two big undated sequels called Red (set in Japan) and Hexe (witch trials in 17th century Europe, perhaps).
Two undated mobile games (one set in China, one simply announced for Netflix's app).
A multiplayer game codenamed Invictus.
Exclusive for newsletter readers: Next year's Mirage will come to consoles, PC and streaming, but only to Amazon Luna in terms of cloud services, Ubisoft confirms, despite some apparent listings of a release for Google Stadia.
That's a conspicuous franchise to drop Stadia support. The service's first public beta in 2018 used one game — Assassin's Creed Odyssey — and numerous AC games have been released on it since.
Ubisoft does plan Stadia releases for 2022 games Skull & Bones and Just Dance 2023.
4. Need to know
🐭 A showcase of Marvel and Disney games on Friday included Illusion Island, a Mickey Mouse action game exclusive to Switch, and the reveal of an unnamed superhero game featuring Captain America and Black Panther in World War II.
🎮 Microsoft veteran and head of Halo studio 343 Industries, Bonnie Ross, is leaving the company, noting the need to attend to a family medical issue, she announced on Twitter today.
😲 A highly anticipated 40-minute Nintendo Direct online showcase tomorrow may include reissues of classic Zelda games, according to rumors. It'll be live-streamed at 10am ET, but only shown on demand later in the UK, Nintendo says, due to national mourning.
🏈 The NBA, NFL and some top names in golf are building or expanding esports efforts tied to their sports, Axios reports.
5. He played NBA 2K23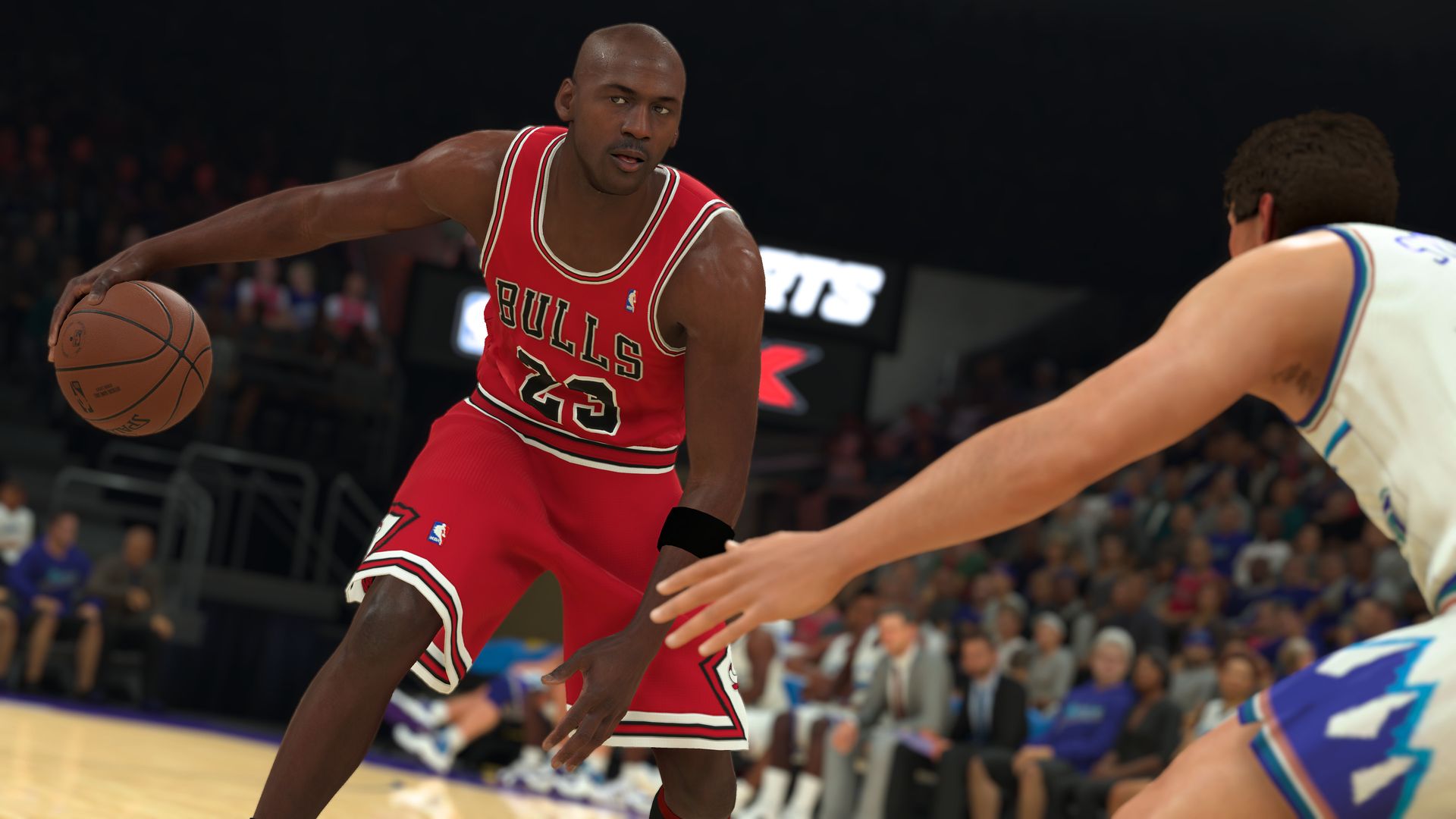 There's a big new basketball game out, and Axios' Herb Scribner is here to tell us about it.
NBA 2K23 (6 hours on PlayStation 5, also out for PC and Xbox): The annual basketball game's mechanics take time to figure out (you'll have to tinker with your shooting release and timing), but it ultimately is a great basketball game for fans of the NBA and its history.
Versus last year's edition: NBA 2K23 feels much more realistic this year. Open layups actually go in and there's much less shot-blocking, which plagued last year's version.
That said, shooting is harder and requires some practice to find what works for you. You will brick a lot when you start.
NBA 2K23 comes with the new MyNBA Eras mode, where you can play and simulate historic NBA eras, including the Magic and Bird, Jordan, and Kobe eras, in addition to the modern day.
In one of my simulations, Kobe Bryant and Tim Duncan ended up on the Sonics, and the Utah Jazz won two NBA titles.
Current-gen vs. last-gen: The game is harder on PS5 and Xbox Series X|S, but the realism it presents is worth the cost.
If you are on an older console, it's not worth upgrading your entire console. But if you have newer gen, definitely embrace that version of the game.
Enough of an upgrade this year? Absolutely. The MyNBA Eras mode is worth the cost of a new game itself. The new camera filters make it look like you're in the 1980s and '90s, which is a first for 2K. The gameplay is a significant upgrade with more realistic outcomes too.
🎁 Like the newsletter? Refer Axios Gaming to your friends to spread the word and get free stuff in the process. Follow the link here to begin.
🐦 Find me on Twitter: @stephentotilo.
Thank you to Peter Allen Clark for editing and Kathie Bozanich for copy editing this newsletter.
Crossing my fingers for some Kirby DLC news. For the kids.