Axios Gaming
July 21, 2022
Happy Thursday!
In case you missed it: I'm sending you two Axios Gaming newsletters per week for the foreseeable future, allowing me to focus on some bigger stories and sow more gaming coverage into the rest of Axios. (Though Axios Nashville, with a fun story today about teenagers learning to make video game music, clearly does not need my help.)
Today's edition: 1,538 words, a 6-minute read.
1 big thing: Gaming's power group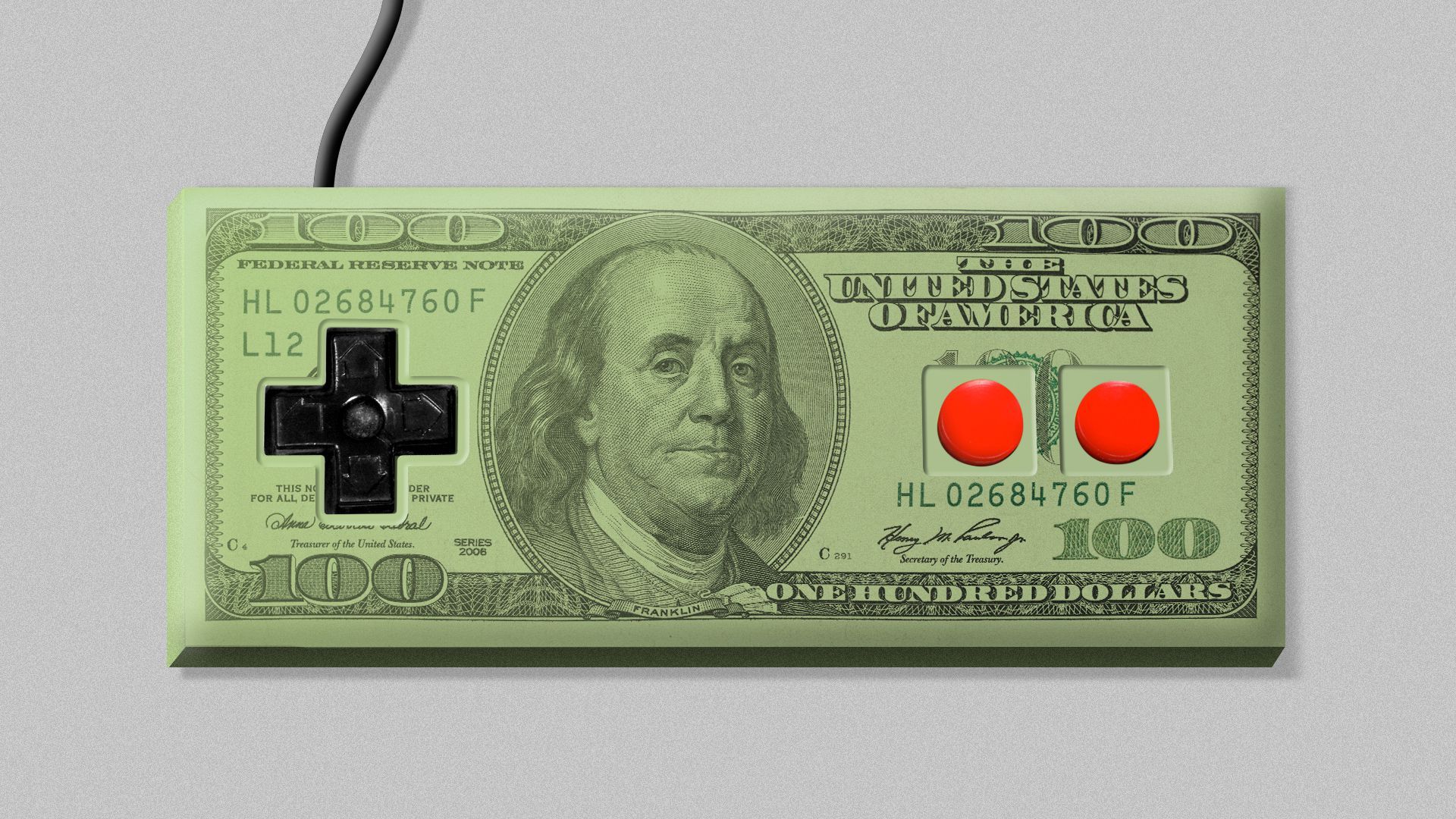 The video game industry's biggest trade group is weathering a revenue shortfall, even as it continues to shape public policy around games.
Driving the news: Revenue for the Entertainment Software Association dropped more than $10 million, or 25%, in the 12 months ending March 31, 2021, due to the lack of its E3 trade show in recent years, according to an Axios review of its tax filings.
Why it matters: The ESA is one of the industry's power players, but what it does tends to fly under the radar.
What they're saying: The ESA serves as "the voice" of the industry, the group's president, Stanley Pierre-Louis, told Axios in an interview. It strives to perpetually boost gaming's reputation while lobbying D.C. and state lawmakers.
Details: The ESA took in $30 million in the 2020-21 tax year, versus $40 million from the year before.
Between the lines: The group's positions serve the industry powerhouses who fund it, if not always positions that'd necessarily be popular with players.
Industry scandals involving sexual misconduct at ESA member publishers, including Activision late last year, have raised questions about the group's role in policing its industry.
What's next: The ESA's E3 show is set for a return in 2023, with events firm ReedPop producing.
2. Ubisoft reeling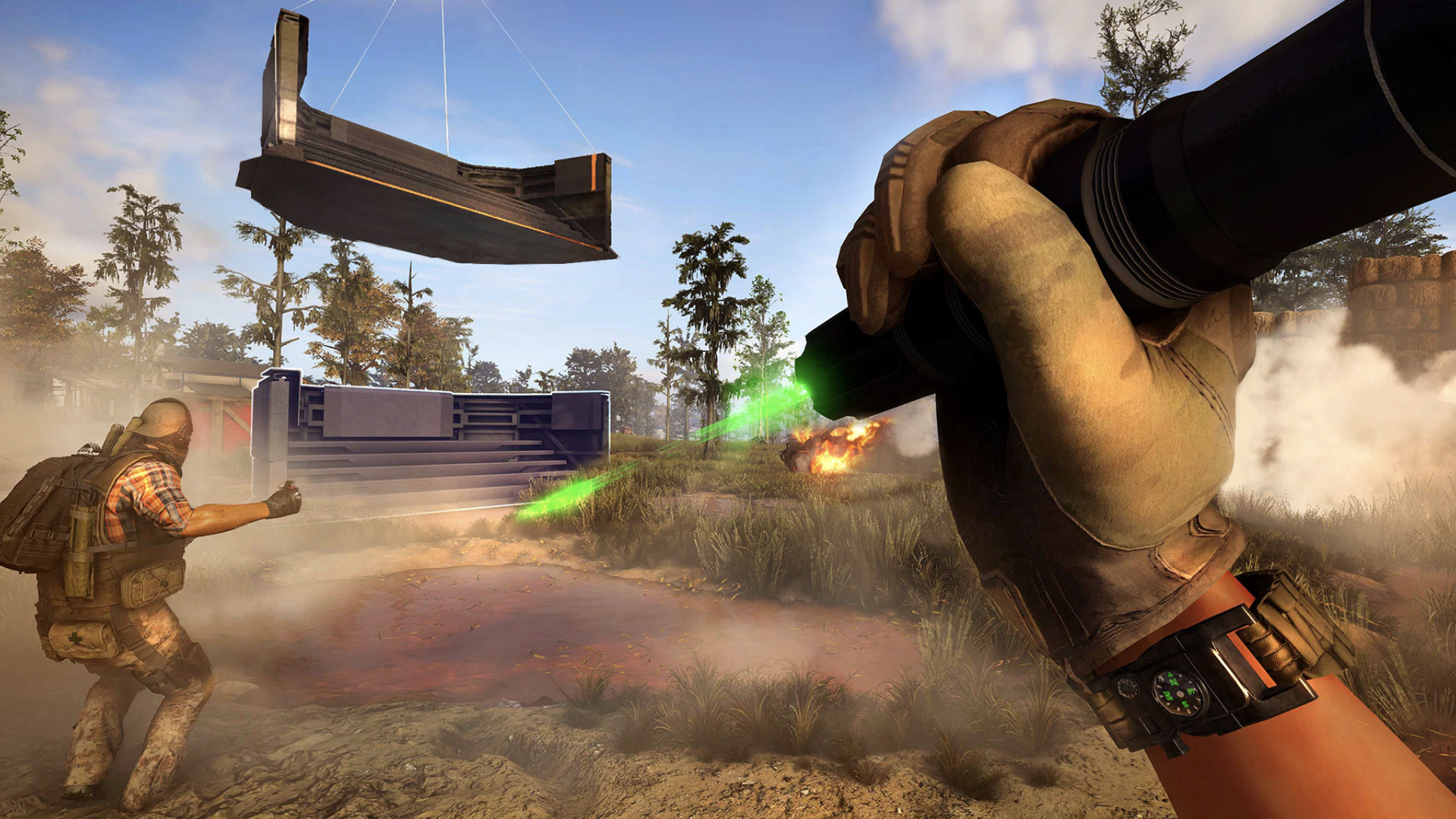 Mega-publisher Ubisoft delayed one major game and canceled two other announced releases today.
Why it matters: A publisher that used to release blockbusters like clockwork is very clearly struggling.
Details: The company pushed Avatar: Frontiers of Pandora, the marquee reveal of its showcase event a year ago, out of this year to the 12 months following March 31, 2023.
It also canceled the planned free-to-play, 100-player battle royale Ghost Recon: Frontline and Splinter Cell VR and two unannounced games.
The Ghost Recon move follows a disastrous unveiling last October that fans lambasted for straying too far from the series' traditionally more tactical gameplay.
Nixing Splinter Cell dials down Ubisoft's commitments to virtual reality games. Two years ago, it announced Splinter Cell and Assassin's Creed VR releases in development in partnership with Oculus/Meta.
Between the lines: The company announced the cancellations in a call with investors, during which Ubisoft chief financial officer Frederick Duguet promised a reduction of expenses via "stabilization of headcount," "cost discipline" and "even more focus on our biggest development opportunities."
Asked about the reason for Avatar's delay, Ubisoft CEO Yves Guillemot cited production difficulties, saying the biggest impact came from difficult current industry working conditions in which "people can't come to the office as often."
3. NFTs, for and against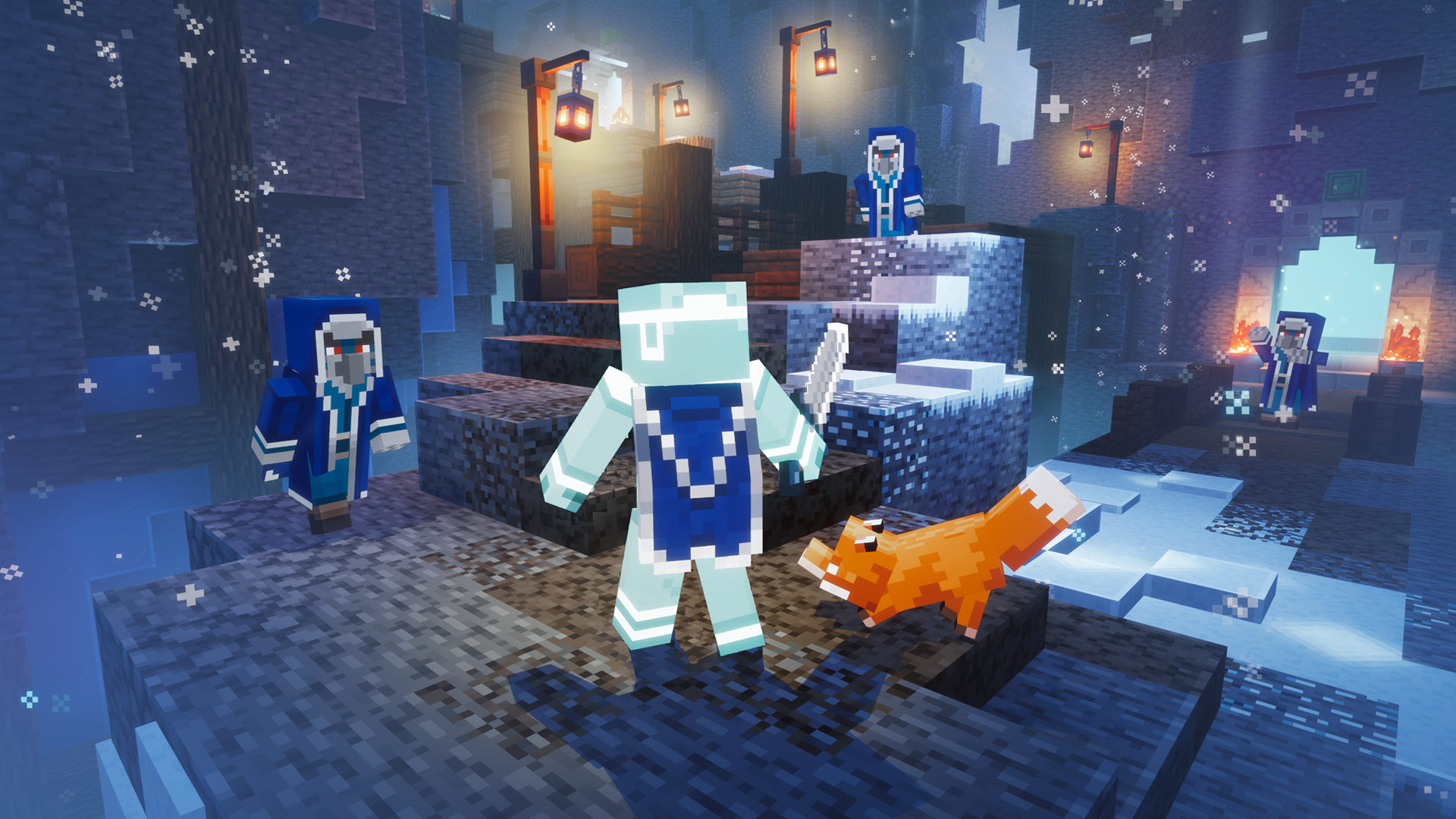 NFTs, or blockchain-based digital goods bought and sold with cryptocurrency, remain controversial in gaming.
Case in point are two announcements from yesterday.
👍 Square Enix announced it will sell physical, commemorative Final Fantasy VII trading cards and figures that will include access to digital NFTs, launching in November 2023.
In January, company president Yosuke Matsuda said NFTs had a bright future, despite some "overheated trading," and predicted they would someday "become as familiar as dealings in physical goods."
👎 Minecraft studio Mojang announced that blockchain and NFT technologies do not align with "Minecraft values of inclusion and playing together" and will not be supported or allowed to be affiliated with the globally popular, kid-friendly building game.
"The speculative pricing and investment mentality around NFTs takes the focus away from playing the game and encourages profiteering, which we think is inconsistent with the long-term joy and success of our players," developers at the Microsoft-owned studio wrote.
Between the lines: While the NFT market has plummeted this year, crypto gaming efforts are still racking up investor dollars.
A report by Drake Star Partners noted that blockchain/NFT companies drew more than $2 billion in investment in the first half of 2022.
4. Need to know
🚶‍♂️ Activision Blizzard employees are holding another walkout today, at studios in New York, Texas and California, calling for better company protections for marginalized workers and for the company to offer relocation assistance to those working in states with anti-abortion or anti- LGBTQ legislation. Organizers expected hundreds to participate.
An Activision rep told Axios the company is focused on "ensuring gender equity throughout the company and comprehensive access to reproductive and other health care services for every employee."
Earlier this week, quality assurance workers at Blizzard Albany, formerly Vicarious Visions, announced the formation of a union, which is likely headed to a vote administered by the National Labor Relations Board.
🇲🇲 The makers of mobile game War of Heroes say players' spending will be used to fund resistance to Myanmar's ruling military, the New York Times reports.
📉 Gaming influencer group FaZe Clan went public yesterday, only to see its stock price drop 30% in its first day of trading.
🤔 Sony PlayStation has hired an antitrust lawyer, a new senior director role for the division, Bloomberg reports.
💬 Xbox is getting Discord voice chat, well before Sony, which invested in the company last year.
🔍 Apple has begun announcing games that will leave its 3-year-old Apple Arcade subscription service. Downloaded games will be playable for two weeks after they're delisted.
Per a newly updated Apple support post, developers may then offer their delisted games on the App Store and players' save progress should be retained.
🎮 Doom co-creator John Romero is making a new first-person shooter.
🎮 Last of Us co-creator Bruce Straley has launched a new studio.
🗓 Nintendo's Wii U and 3DS eShops will close on March 27, 2023.
🧱 The new Atari 2600 Lego looks cool but for some reason only has 2,532 pieces.
5. The week ahead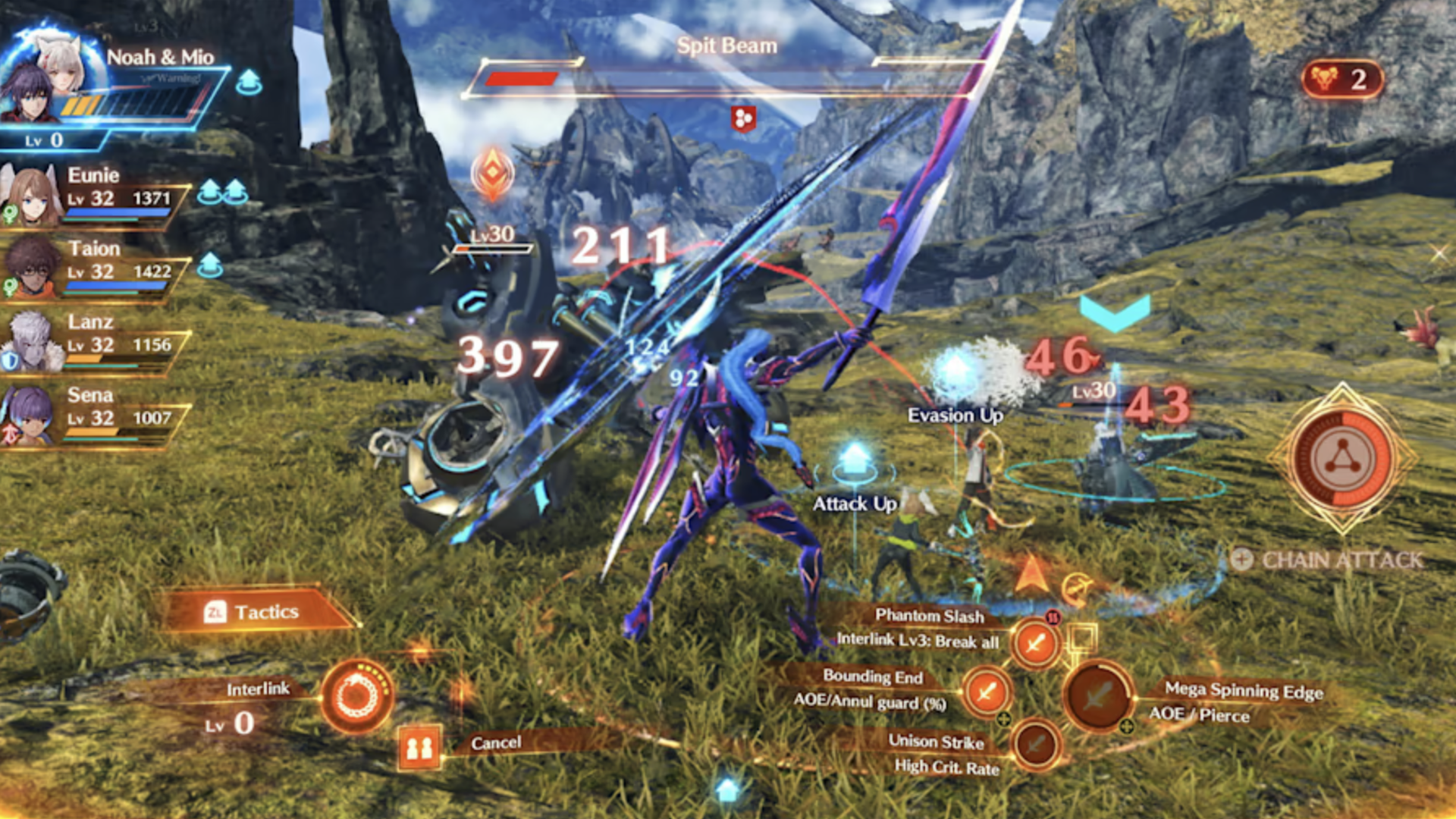 A fairly sedate week coming up.
Friday, July 22
Saturday and Sunday, July 23 and 24
Farmcon 2022, an in-person and virtual convention for fans of the Farm Simulator games, is held all weekend.
For esports fans, we recommend a skim of Juked's handy calendar for the weekend's events.
Monday, July 25
Tuesday, July 26
The open beta for MultiVersus (PC, PlayStation, Xbox), a fighting game starring Warner Bros. characters, begins.
Wednesday, July 27
Thursday, July 28
Friday, July 29
6. I played that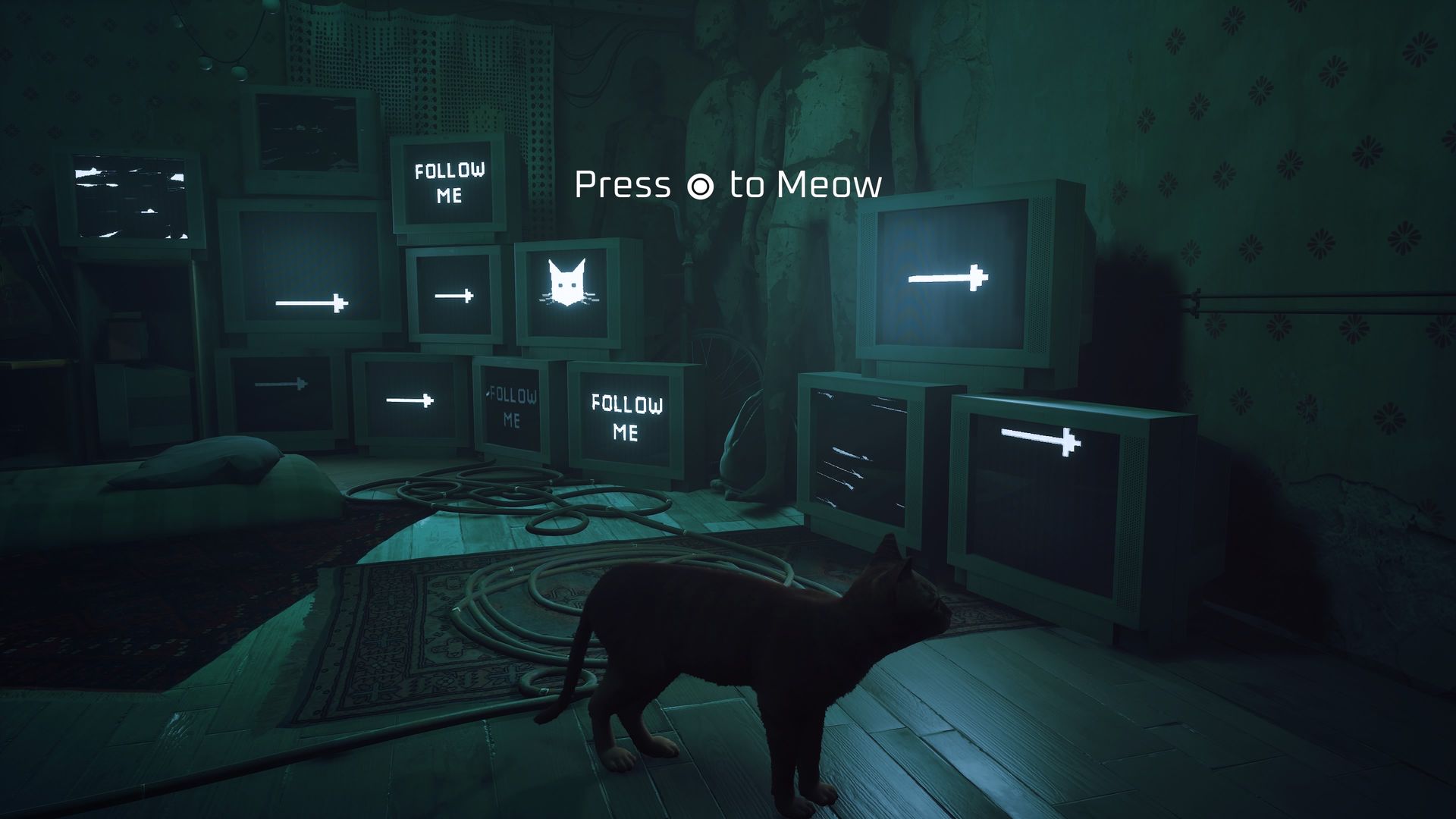 New newsletter publishing plan = new features. Let's try some micro-impressions, shall we?
Stray (played on PS5 for two hours, also out on PC) — I'm a cat exploring my way through a robot-occupied city in a post-human future.
It's good (and apparently short, if you care).
I'm most charmed by the chance to role-play the recognizable rhythms of cat movement that make jumping through Stray's world feel so different than bounding through one as Super Mario or other familiar gaming heroes.
In Stray, I move as my real-life cats always have: that pause before a vertical leap onto a high shelf, that drop back down to the floor with a quick -kerthump-.
Everyone's now posting videos of their cats watching Stray's cat. Mine just mosey'd by.
🎁 Like the newsletter? Refer Axios Gaming to your friends to spread the word and get free stuff in the process. Follow the link here to begin.
🐦 Find me on Twitter: @stephentotilo.
See you Monday!