August 11, 2021
Hi everyone. Megan Farokhmanesh and Stephen Totilo are both here today, with more gaming news.
Back to full strength (for a few days, at least).
Today's edition is 1,087 words, a 4-minute read.
1 big thing: A new wave of indie games
Microsoft and Nintendo deluged fans over the last two days with showcases focusing on indie games about everything from farming in mech suits to boyfriends that turn into weapons.
Why it matters: These showcases reinforce the idea that there are great reasons to play an Xbox or Switch beyond whatever heavily-marketed mega-games are on the release schedule.
Nintendo's showcase was a tight 22 minutes today and included glimpses of black-and-white photography game "Toem" (2022, timed console exclusive), cross-country adventure "Eastward" (Sept. 16), and graffiti-skating romp "Bomb Rush Cyberfunk" (2022, timed console exclusive).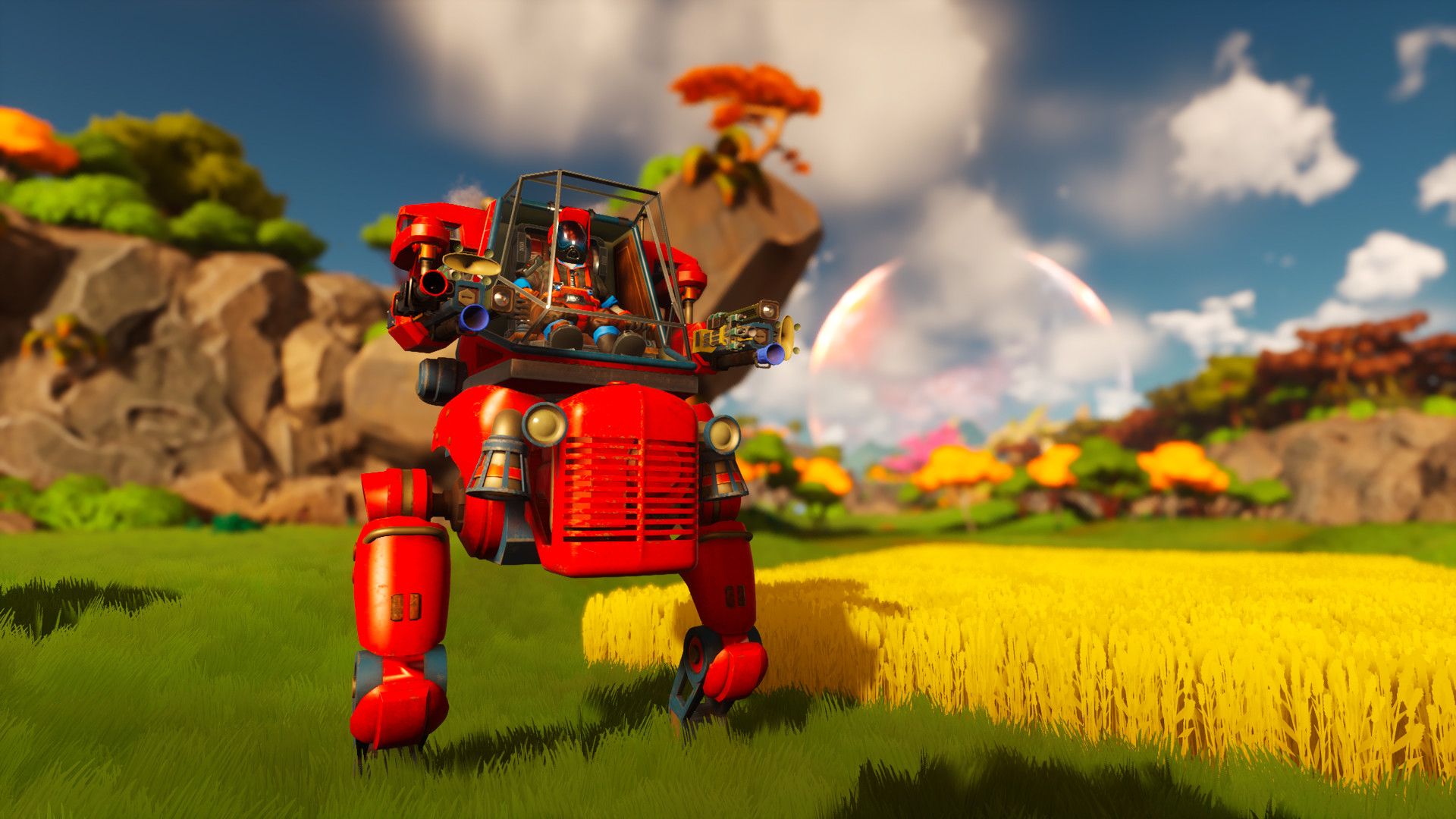 Microsoft's showcase ran over two hours yesterday and showed off dog photography game "Pupperazzi" (coming soon), Sim-City-on-the-back-of-a-giant-creature "The Wandering Village," and that mech farming game "Lightyear Frontier."
Microsoft brands its indie partnerships under the [email protected] label, promoting it as a means to bring games into its console ecosystem.
It taps a lot of indies for its Game Pass subscription service, which helps boost that Netflix-style offering.
Indies announced for Game Pass yesterday included: "Aragami 2," "Library of Ruina," and "Pupperazzi."
The big picture: On consoles, there are millions of players who just stick with $60 "Call of Duty," "Madden" and "Mario" games, which constitute the medium's mainstream.
But indies, often selling for about $20, tend to present gaming at its most creative.
As the Xbox event's co-host Meghan Camarena said yesterday of indie gaming, "It's like someone had a crazy idea and they're like, 'Let's turn it into a video game.'"
2. Game giants stumble
Zynga, Krafton and Tencent have taken hits on the stock market over the past week, as the streak of positive business news for many of gaming's biggest companies snaps.
Why it matters: None of gaming's giants are outright struggling, but they're facing an array of formidable challenges.
Zynga, maker of many of the world's most popular mobile games, says the end of widespread pandemic lockdowns slowed its growth in player spending, which it expects to be flat, year on year, next quarter, The Wall Street Journal reports. It also blamed Apple policies that make it harder to track users.
Krafton, which had expected to parlay its success with "Fortnite" competitor "PUBG" into raising $4 billion through an IPO in South Korea on Tuesday, saw shares fall 20% on its first trading day, Reuters reports. The company valued itself too highly.
Tencent, the world's biggest gaming company has taken heat from Chinese officials who initiated a lawsuit last week against the company's "Youth Mode" on its WeChat service, another sign that the government is unhappy with gaming's perceived impact on kids.
3. Democrats fire off letter to industry leaders
Three Democratic members of Congress, including Sen. Ed Markey (D-Mass.), have sent letters to the heads of Activision, EA, Nintendo, Take Two and other major gaming companies, asking if they'll comply with new U.K. regulations designed to protect children.
Why it matters: While U.S. governmental inquiries into game industry practices usually go nowhere, this letter at least includes a deadline (Aug. 26), ensuring there will be some sort of response.
The letter notes that online gaming can benefit kids, but brings risks from the "collection and monetization of children's data, exposure to violent content, online predators, and manipulative design."
The U.K.'s upcoming 15-point Age Appropriate Design Code, goes into effect there on Sept. 2.
As The Verge reports, "the new rules force companies to design their products in the 'best interests' of children, offer stricter privacy settings and policies for different age groups, and restrict 'nudging techniques' often used to encourage users to continue using the service."
What they're saying: The lawmakers want the game companies to answer two questions:
1. Do you intend to make changes to your product or service's design or data collection and use to comply with the UK Age Appropriate Design Code?
2. Will you implement these changes for users in the United States? If not, why not? If yes, will these changes be reflected on a public-facing website or in your terms of service?"
4. The top mobile games in America, by player age
A new 2021 mobile gaming report from App Annie offers a list of the most popular games for different age groups of Americans, as determined by monthly active users.
Gen Z (16–24): "Roblox," followed by "Among Us" and "Pokémon Go"
Millennials (25–44): "Homescapes," followed by "Toon Blast" and "Coin Master"
Gen X and Baby Boomer (45+): "Candy Crush," followed by "Wordscapes" and "New Words With Friends"
The big picture: It also predicts that the global mobile gaming industry will reach $120 billion in consumer spending this year, 3.1 times spending on console games.
The report identifies the biggest growth genre as "hypercasual," meaning games that need no instructions and can be played quickly. Top offerings include "Join Clash 3D," "Happy Glass" and "Delete One Part."
5. Need to know
🕴 Capcom USA & Europe CEO Kiichiro Urata is resigning Aug. 31. He'll be replaced by Yoshinori Ishida on Sept. 1 as head of global business division. Ishida currently holds the role of managing corporate officer for the Japan & Asia business division.
🔍 Streamer Guy Beahm, better known as "Dr Disrespect," is starting a game studio alongside BoomTV. Currently, Beahm is looking for a studio head to help "forge a partnership with a select list of mega influencers and then work closely with them to launch their dream gaming title." Beahm was banned permanently from Twitch last year.
⛔️ "Life is Strange Remastered Collection" has been delayed to early 2022 "due to the ongoing challenges of the worldwide pandemic."
6. Worthy of your attention
"Thief" & Looking Glass Studios (Noclip - Video Game Documentaries)
An hourlong dive into the studio behind "Thief "with interviews from Ken Levine, Tim Stellmach, and Warren Spector from crowdfunded documentary channel Noclip.
Why "Halo Infinite's" bots won't teabag you (Wesley Yin-Poole, Eurogamer)
"I asked 343 if it was tempted to have the AI teabag human players they killed to make them even more human. No, is the short answer. Here's the long answer: 'Bots are primarily a part of 'Halo Infinite' to help players learn and experiment with the multiplayer experience. We want players to feel comfortable making mistakes against bots, because making mistakes means you're improving and working on skills you haven't mastered yet.'"
7. Sonic and Knuckles
Well, the "Sonic" sequel just got interesting.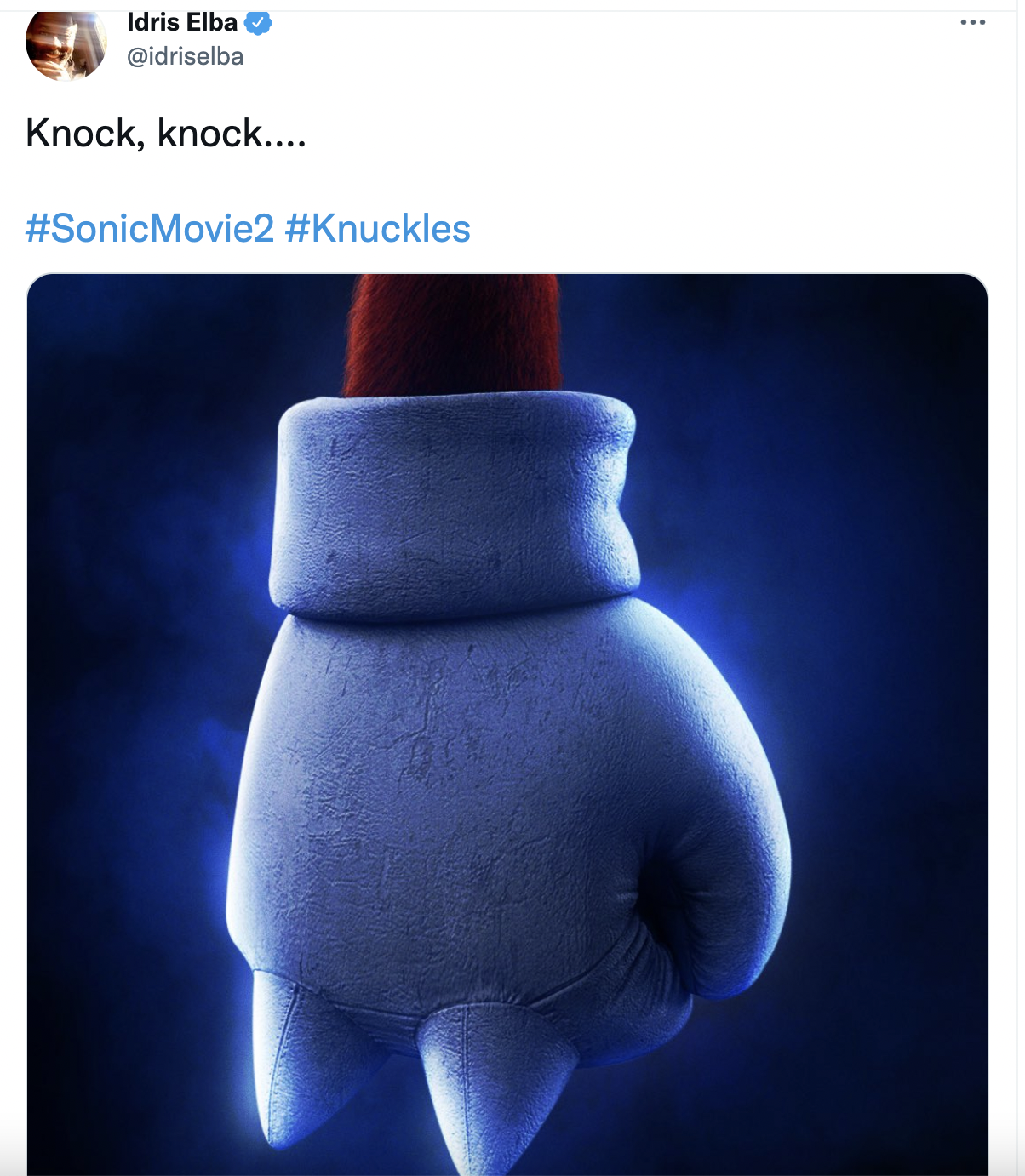 🎁 Like the newsletter? Refer Axios Gaming to your friends to spread the word and get free stuff in the process. Follow the link here to begin.
🐦 Find us on Twitter: @megan_nicolett / @stephentotilo.
OK, but it's the Arthur fist, right? Right?
Editor's note: The fifth item has been corrected to state that Kiichiro Urata is Capcom USA & Europe CEO.