Axios Gaming
May 06, 2022
It's Friday. I'm Stephen and... wait, has anyone seen Megan around?
As Thursday newsletter readers know, Megan is leaving planet Axios for a new adventure. I will miss her. You will miss her. But on the bright side: you can now witness my descent into madness as I solo* on the newsletter for the next month or so. (*Superstar editor Peter Allen Clark's going to be helping out.)
Today's edition: 1,251 words, 4½ minutes.
1 big thing: $99 consoles, long gone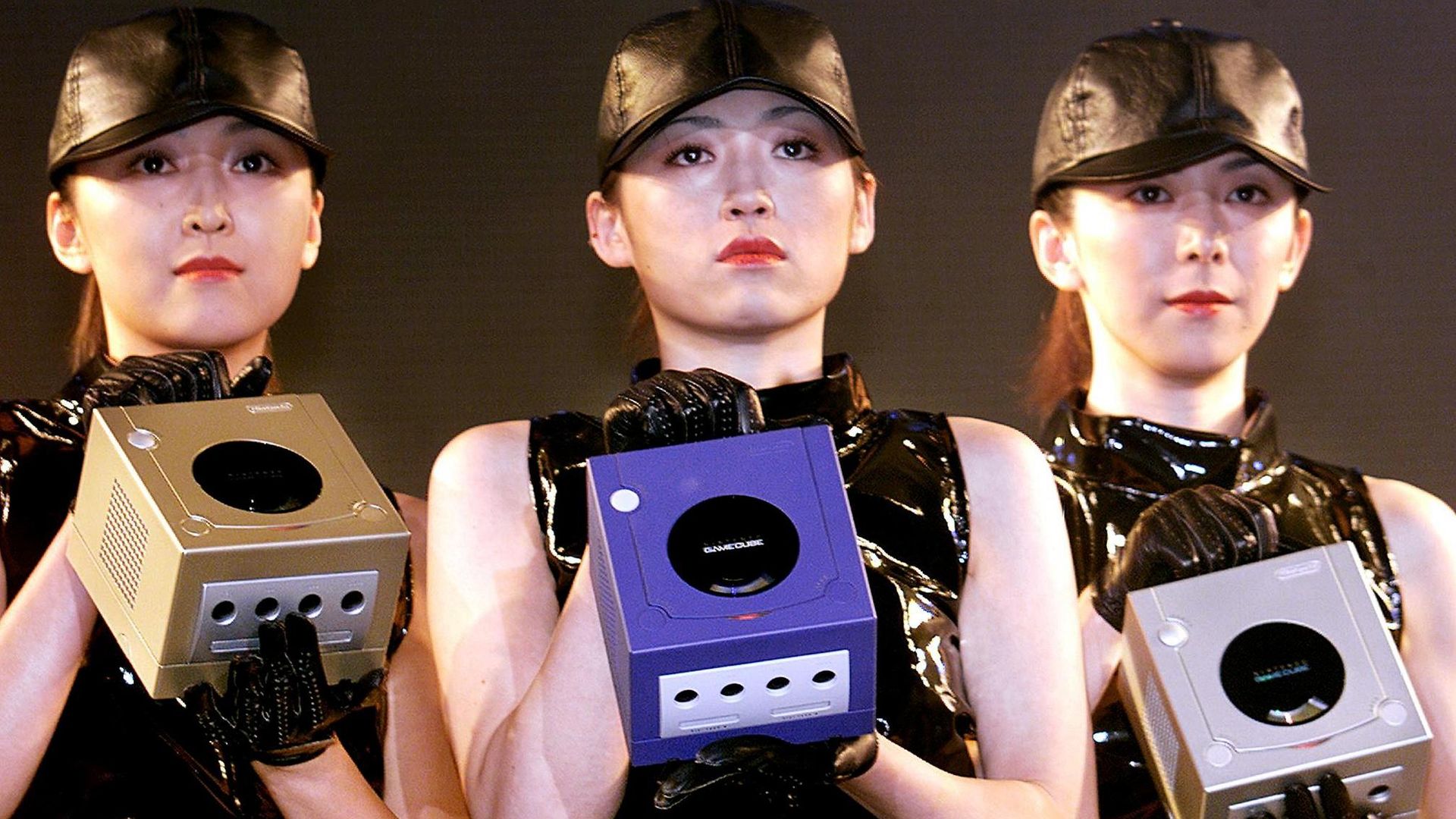 The Nintendo Wii could have overtaken the PlayStation 2 as the best-selling video game console of all time, if it had dropped in price to $99 in the late 2000s. That's according to former Nintendo of America president Reggie Fils-Aimé in a new memoir out this week.
Why it matters: For Nintendo, Fils-Aimé highlights a possible missed opportunity. For everyone else, it's a good reminder that game consoles just don't sell for cheap anymore.
In the old days: Game consoles such as the Nintendo 64 and PlayStation 2 dropped in price gradually from launch, all the way down to $99 or less.
Even adjusted for inflation, that would be well under $200 today.
Those deep cuts stopped two generations ago, as price drops for the full version of the Wii bottomed out at $130, and the rival PlayStation 3 and Xbox 360 only hit floors of $299 and $199.
Both the PS4 and Xbox One launched in 2013, and remained well over $200 through last year.
Between the lines: Blame COVID, blame cell phones, blame new approaches to consoles.
In the PS4 era, console makers realized they could sell mid-cycle upgrades like the PS4 Pro at full price, keeping the overall price structure high.
The ubiquity of phones and the rise of free-to-play gaming on those phones and other devices has also given "price-motivated" gamers other options for cheaper play, NPD analyst Mat Piscatella says. That's focused most console makers on more affluent customers.
The pandemic also kept last-gen consoles hot and next-gen machines in short supply, negating pressure on the console makers to cut price.
The big picture: The market is largely fine with this, as the console business holds steady and Sony, Microsoft and Nintendo currently sell all the devices they can manufacture.
But if you don't have a lot of money, the console industry has fewer options for you.
One way to go: Microsoft offers its consoles and some perks via a two-year contract at $25/month.
2. Take-Two boss' microtransaction bonus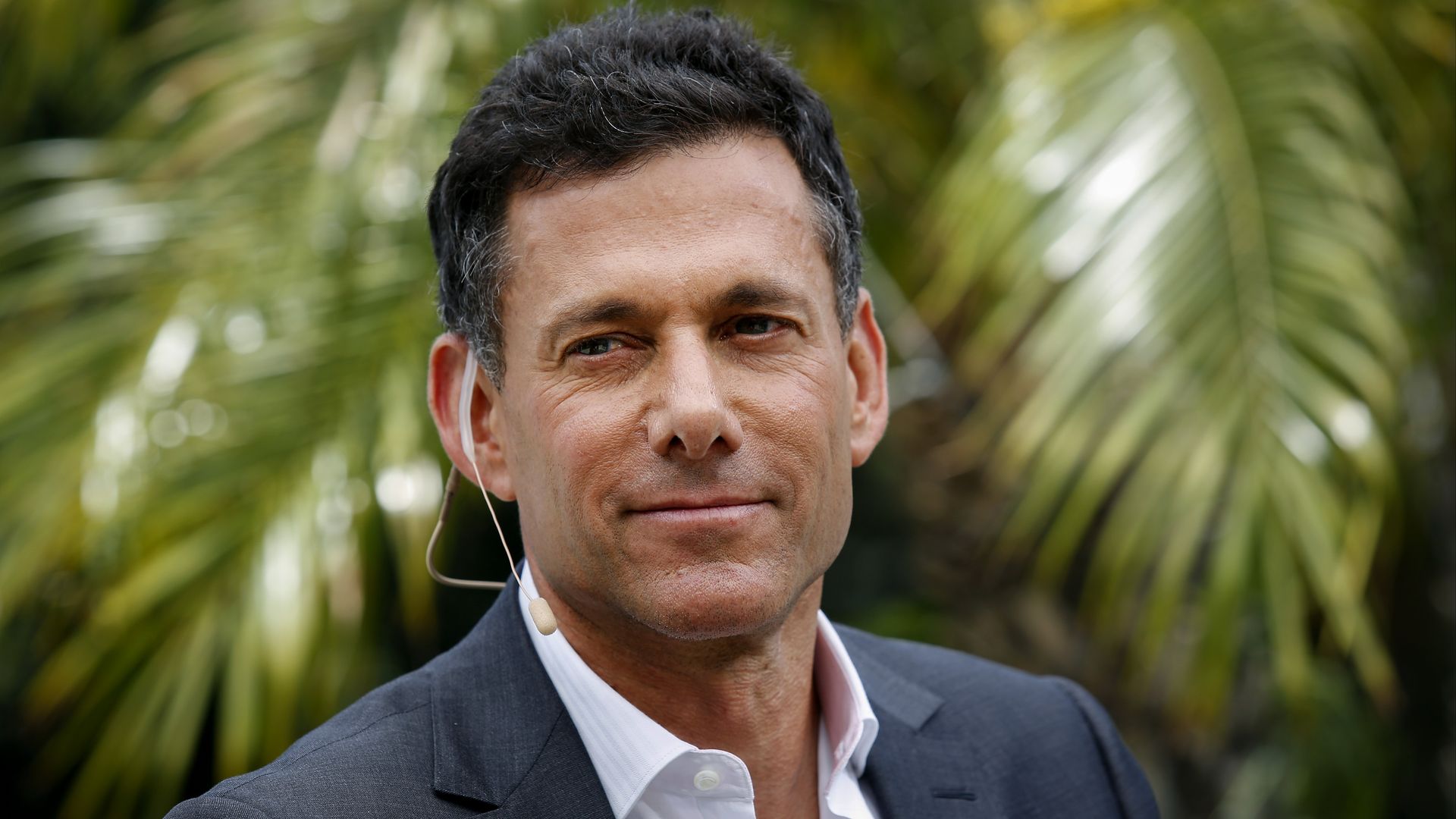 Take-Two CEO Strauss Zelnick will remain in charge of the publisher of NBA 2K, Grand Theft Auto and BioShock into 2029, according to a new contract extension. And more of his pay than ever will be tied to in-game microtransactions, which may include NFTs.
Why it matters: Gaming CEOs' multimillion-dollar pay packages often include performance incentives that help articulate their company's priorities.
Recent notables include goals for the CEOs at Activision and Ubisoft tying some pay to hiring more women and lessening their company's carbon footprint.
State of play: One of Zelnick's goals, tied to "recurrent consumer spending," (RCS) involves player purchases of add-on content, in-game items and virtual currency. The company's definition shared yesterday includes all of that and the sale of NFTs.
Take-Two hasn't hidden the fact that they want players to keep buying more and more things in their games.
Their top titles, including NBA 2K and GTA Online, are famous — and notorious — for being loaded with microtransactions that some users say make them feel nickel-and-dimed.
But many players buy in. Take-Two generated $548 million in RCS in the last three months of 2021, more than it made from the sale of full games.
The details: Zelnick's RCS goal, along with other incentives, can net him millions of dollars of stock each year.
The incentive isn't new, just tweaked, with RCS growth weighted more heavily than it used to be.
And it's been lucrative. Last year, Zelnick and company president Karl Slatoff together netted over $31 million in stock in performance incentives.
If they'd missed the RCS target, they'd have gotten about $3.9 million less.
3. The week ahead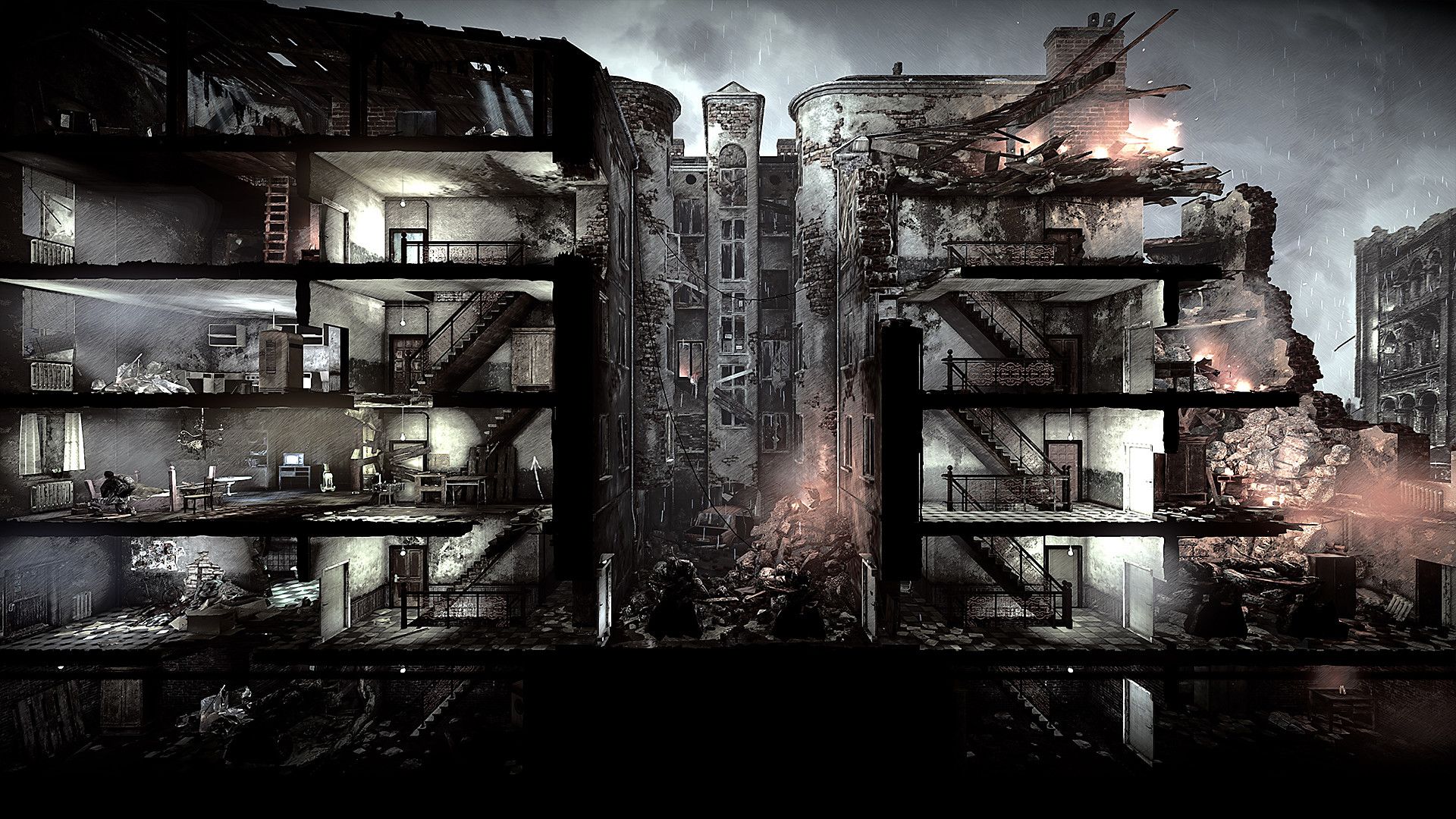 Not many game releases next week. But it will be notable if you're into game companies issuing quarterly earnings results (and the news of game releases or delays that sometimes accompany them.)
Saturday and Sunday, May 7 & 8
For esports fans, we recommend a skim of Juked's handy calendar.
LudoNarraCon runs all weekend, full of online talks about games and game-writing.
Sunday is Mother's Day. Don't forget!
Monday, May 9
Zynga reports quarterly earnings, likely their last before being officially purchased by Take-Two.
Tuesday, May 10
Nintendo, Sony and EA report quarterly and full year earnings
This War of Mine: Final Cut (Xbox Series X|S, PS5) is released, offering the newest version of a modern classic about civilians trying to survive during wartime.
Wednesday, May 11
Bandai Namco, Capcom, Roblox and Ubisoft all report quarterly earnings.
Thursday, May 12
Konami reports quarterly earnings.
Friday, May 13
Remedy, Sega and Square Enix report quarterly earnings.
4. Need to know
⛏ The SEC fined NVIDIA Corp. $5.5 million today for failing to adequately disclose to investors the impact of cryptomining on its gaming business.
📈 Analytics firm Sensor Tower reports that smash hit Genshin Impact has raked in more than $3 billion since its September 2020 launch, averaging $1 billion in revenue every six months.
🎥 "Sonic the Hedgehog 2" has become the highest grossing video game movie of all time, earning over $331 million so far. Tough luck, 1994's "Double Dragon."
😞 The 2022 Hangzhou Asian Games, set to be the debut event featuring esports as a medal sport, has been delayed to 2023 due to COVID-19, according to Esports Insider.
🌩 Microsoft announced a partnership with Epic yesterday to bring some game called Fortnite to Xbox Cloud Gaming.
🕵️‍♀️ Sony's potential bid to buy Destiny developer Bungie for $3.6 billion has caught the eye of the Federal Trade Commission, which opened an inquiry into the deal, according to The Information.
5. Worthy of your attention
Is this year's plan for "Overwatch 2" enough to save the Overwatch League?
That's the problem. The League made headlines in November when it promised its players and franchises that the 2022 season would be played on a version of the new title. "Overwatch 2" is supposed to revitalize the player base and, by extension, drum up more interest in the most costly esports league—by team buy-ins—of all time. 
It's hard to see that happening, though, with what on the surface are minimal changes and with a game that won't even be available for the general public to play during most of the 2022 Overwatch League season.
6. Halo Infinite's seasonal depression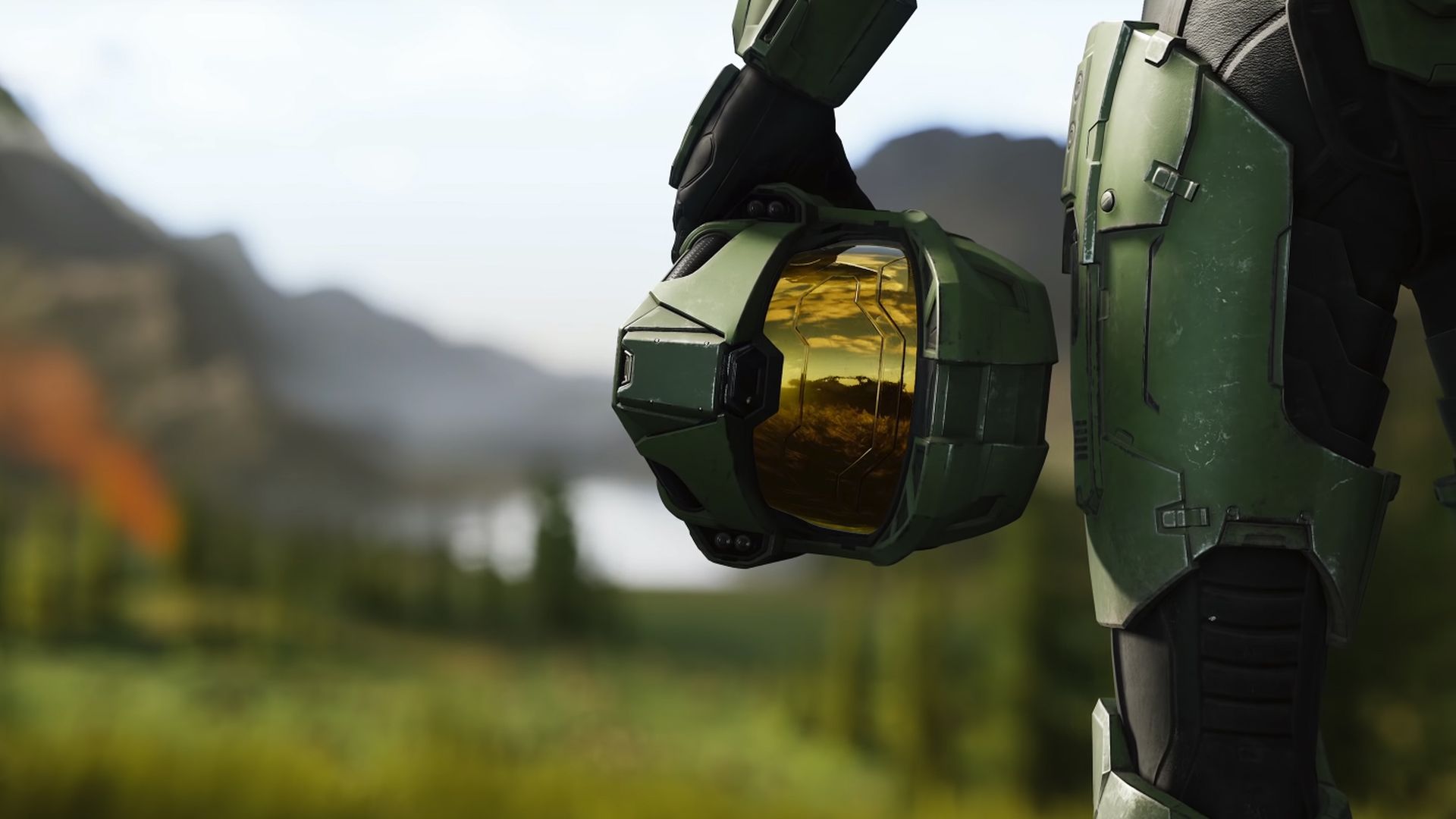 Halo Infinite saw its first big batch of post-launch content this week with the roll out of the multiplayer's second season, Peter writes.
Why it matters: In its first five months, Halo Infinite has received a legion of complaints about limited multiplayer content, battle pass progression and delayed features. Many fans hoped this could serve as a fresh start.
The big picture: It didn't.
The reception has seemed dominated by talk of game changes and bugs. Halo Infinite's head of creative Joseph Staten acknowledged on Twitter that the launch has been "bumpy."
Our take: After spending 7-10 hours with it this week, I found the second season to be a welcome batch of new stuff.
Last Spartan Standing, an interesting new multiplayer mode, mashes up the gun advancement of something like Call of Duty's Gun Game with the limited lives and shrinking playspace of countless battle royales.
The new maps, Breaker and Catalyst, are pretty fun as well. I'm particularly into Catalyst as a very tight, twisty map that reminds me of my favorite Halo map ever: Halo 3's Guardian.
Yes, but: While the new content is nice, the lack of long-delayed features is glaring.
🎁 Like the newsletter? Refer Axios Gaming to your friends to spread the word, and get free stuff in the process. Follow the link here to begin.
🐦 Find me on Twitter: @stephentotilo.
Guess I need to make all the jokes now.
Editor's note: Yesterday's newsletter has been corrected to show that Iron Galaxy was only responsible for the development of Killer Instinct's second and third season (not the whole game).