Axios Gaming
April 24, 2023
Happy Monday.
My son lost a football this weekend, and my daughter literally lost a tooth. Found the latter, at least.
Today's edition: 1,133 words, a 4.5-minute read.
🚨 Situational awareness: Activision Blizzard is the subject of a new complaint filed to the National Labor Relations Board, according to documents received by Axios. The largely redacted filing shows that on April 17, a claim was filed in California that the company violated workers' rights and allegedly conducted "employee monitoring beyond [the] extent of law."
1 big thing: The running game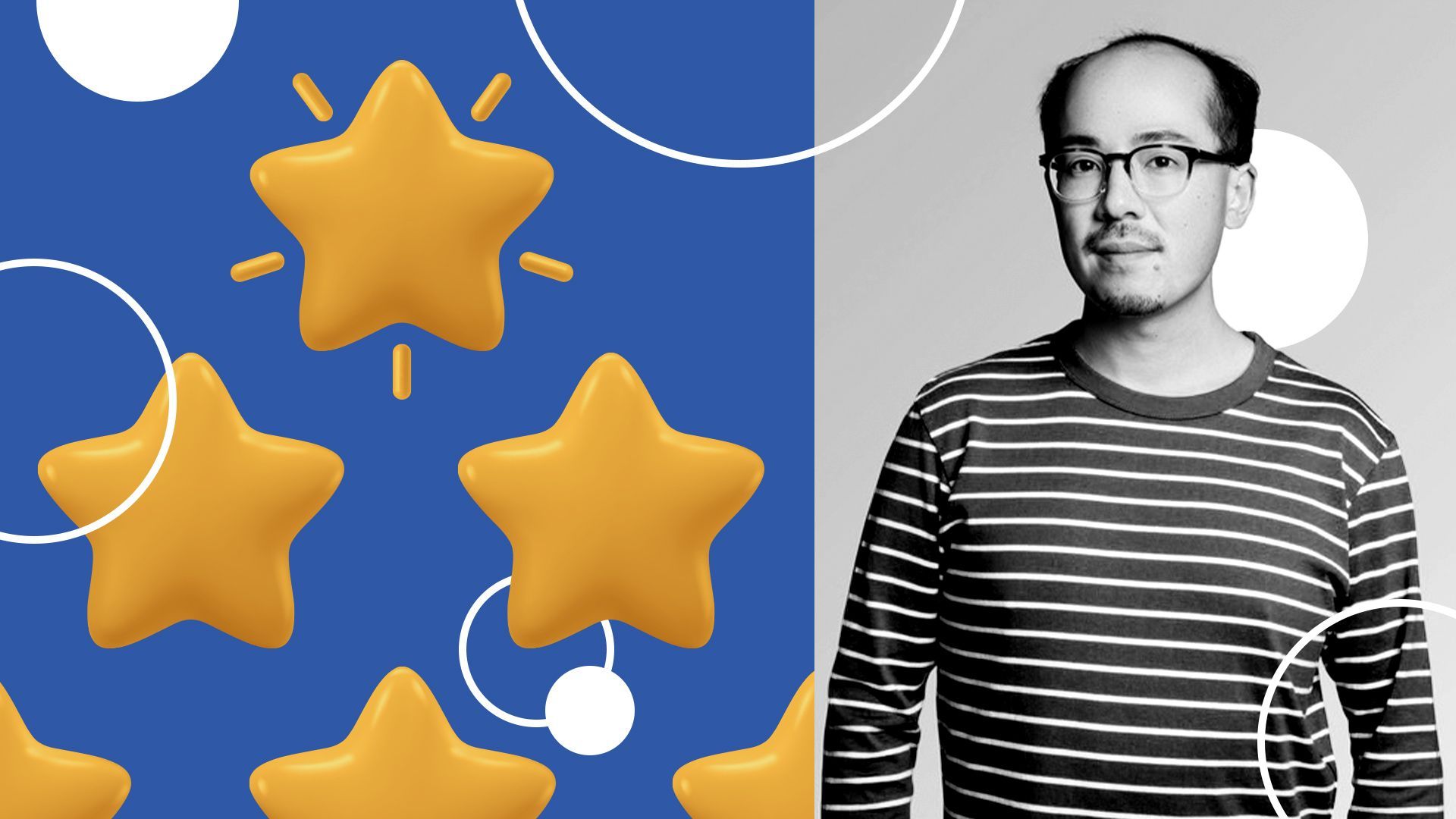 The co-creator of a popular app that turns real-life running into an audio-assisted game has a new one on the way featuring Marvel superheroes. But Six to Start CEO Adrian Hon is also advising caution about the so-called gamification of real-life activities, saying much of it is executed poorly.
Why it matters: The application of points and unlockable badges to leisure and work has become common in recent years, deployed as a motivational tool to keep users engaged.
Even with noble intentions, that approach can promote dangerous or counterproductive behaviors and turn users against it, Hon says.
Driving the news: Six to Start, Hon's 25-person studio, plans to launch Marvel Move this summer. It's a new riff on the company's decade-old hit Zombies, Run — and an extension, he hopes, of a better model for gamification.
Both Zombies and Marvel sync users' GPS-tracked runs with serialized, lightly interactive audio stories.
Both are also designed to avoid some of the tropes popular in gamified apps: no streaks and no ratcheting up of goals to pressure the user to run further the next week.
"We really try not to reward or encourage unhealthy behaviors that I think so many other gamified applications do," Hon tells Axios.
What they're saying: "I think most gamification is badly designed or sort of manipulative slash coercive," Hon says.
In his 2022 book, "You Are Being Played," Hon critiques gamified systems used by Uber, Amazon and other firms that may have amused users at first but left them feeling pressured to meet intensifying goals.
The way these experiences dole out points, badges and praise can impact what they motivate users to do.
Nearly paraphrasing Spider-Man's Uncle Ben, he tells Axios that game designers "have quite a lot of power really, and I think a lot of people don't really want to admit that."
Between the lines: Hon has long been interested in game activities that are woven into everyday life.
He came into game design in the early 2000s, during the heyday of ARGs, or alternate reality games, that used fake websites and real-life treasure hunts to stage games into real-life activities. "I think it's just really interesting when you try to mix the real world with gameplay," Hon says.
Later he tried running with a Garmin movement tracker that let him race against his "ghost," an experience that became demoralizing when his ghost started to beat him.
In 2012, he and author Naomi Alderman launched a Kickstarter for an app that turned running into a zombie-themed audio drama that plays while you run and casts you as a character — a runner — in the fiction. The app can trigger mid-run zombie chases that require users to speed up to escape.
The goal, Hon said, was to "make exercise more tolerable," though some users began emailing to say it had done more than that and provided life-changing breakthroughs.
The Marvel Move version includes runs woven into audio tales featuring the X-Men, the Incredible Hulk and even an eight-week 5K training routine featuring Thor and Loki.
Users don't play as established superheroes because Six to Start's designers felt it would be disorienting to play as a famous character who, by the nature of the app, can't talk and can't be seen.
"For us, what's fun is being able to hear and hang out with these heroes," Hon says.
2. Sega workers organize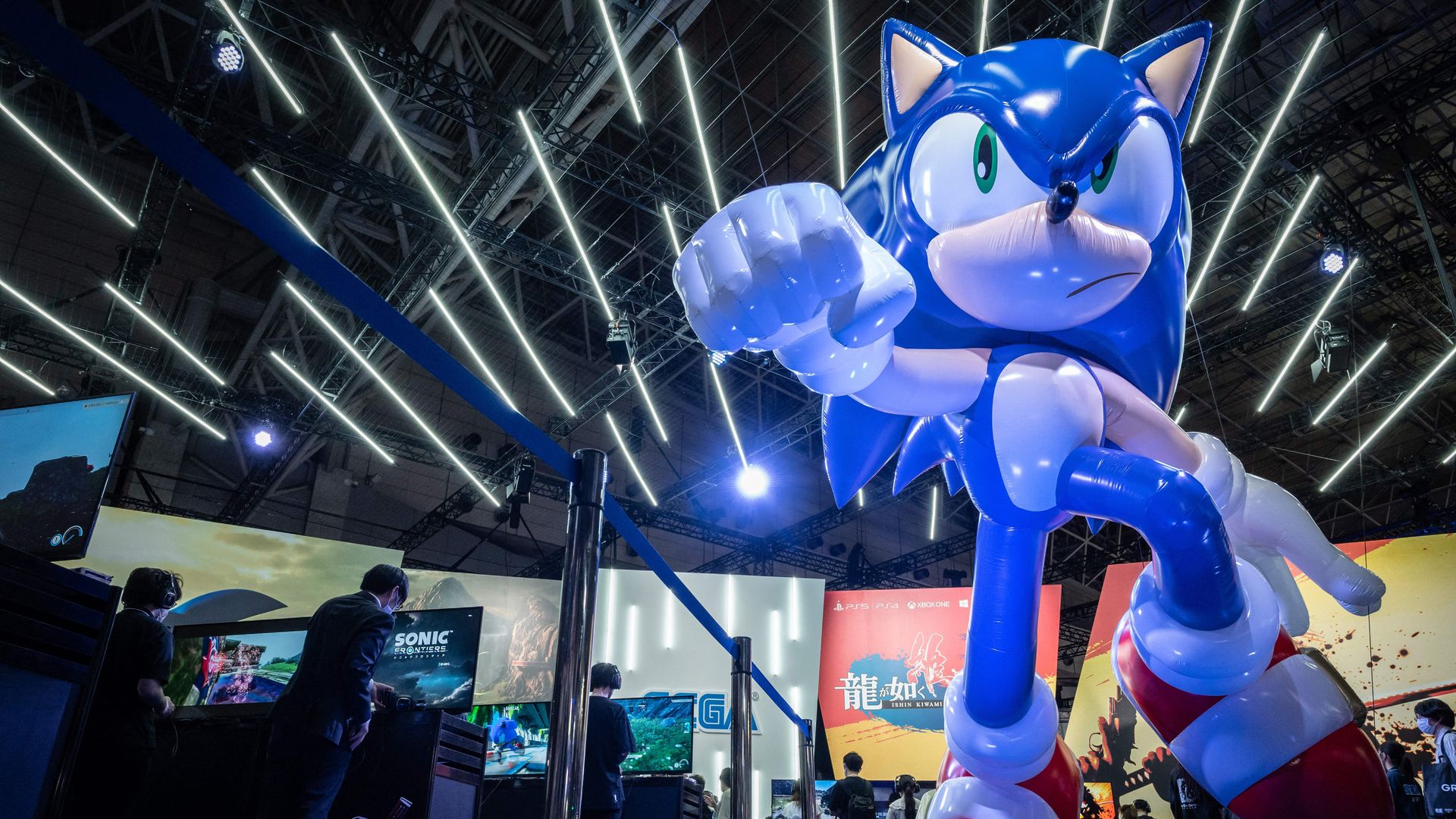 Not even Sonic the Hedgehog can outrun the wave of unionization sweeping across the games industry.
Driving the news: Workers from Sega of America announced today that they plan to unionize and have filed for an election with the National Labor Relations Board.
The group consists of 144 workers from marketing, localization, testing, product development and other disciplines at the company's U.S. headquarters in Irvine, California, making it one of the broader unionization efforts in the industry.
The workers say they have a supermajority in favor, signaling that an election would be likely to succeed.
They're organizing though the Communications Workers of America, which has represented similar efforts in the industry in recent years. The workers are calling their group the Allied Employees Guild Improving SEGA, or AEGIS-CWA.
The workers say they'll be seeking higher base pay, improved benefits and better staffing to "end patterns of overwork."
Between the lines: The Sega workers are the first to try to form a union in the U.S. at a company owned by a Japanese game giant.
Management from Sega can voluntarily recognize the unit or wait until the results of the election.
A rep for Sega did not reply to a request for comment by press time.
The big picture: Industry workers in the U.S. have been edging toward unionization since early last year at Activision Blizzard and Microsoft-owned ZeniMax.
It's been a major shift in a lucrative field that had not been unionized in America, even as workers called out low wages, long hours and a lack of job stability.
What's next: While some game industry union drives have cleared voting hurdles, none have yet resulted in a collective bargaining agreement.
Such agreements will ultimately show what kind of improved standards and concessions the workers can attain.
3. Need to know
👩🏻‍⚖️ A U.S. federal appeals court issued a largely status quo ruling in Epic's lawsuit against Apple, denying both parties' requests to overturn the lower court's decisions in a case Apple mostly won.
The court affirmed the one part of the decision that went against Apple, finding that the company's "anti-steering" prohibition against app-makers directing users to alternate payment options outside Apple app store violated California law.
Apple, which praised the appeals court's ruling, is considering further action on that last count, the company said in a statement.
🎮 Angie Smets, longtime head of Sony's Guerilla Games (Horizon, Killzone), is leaving the studio to become head of development strategy at PlayStation Studios. That overarching group is run by Hermen Hulst, who co-founded Guerilla.
😲 Veteran Mega Man developer Keiji Inafune is the producer on Level 5's upcoming Fantasy Life game, Famitsu reports (via Nintendo Life).
🗓 Ubisoft is supporting The Division 2's fifth year of release with development of a year's worth of new content, underscoring the French publisher's approach of putting resources into many of its games, several years after release.
4. An unexpected spinoff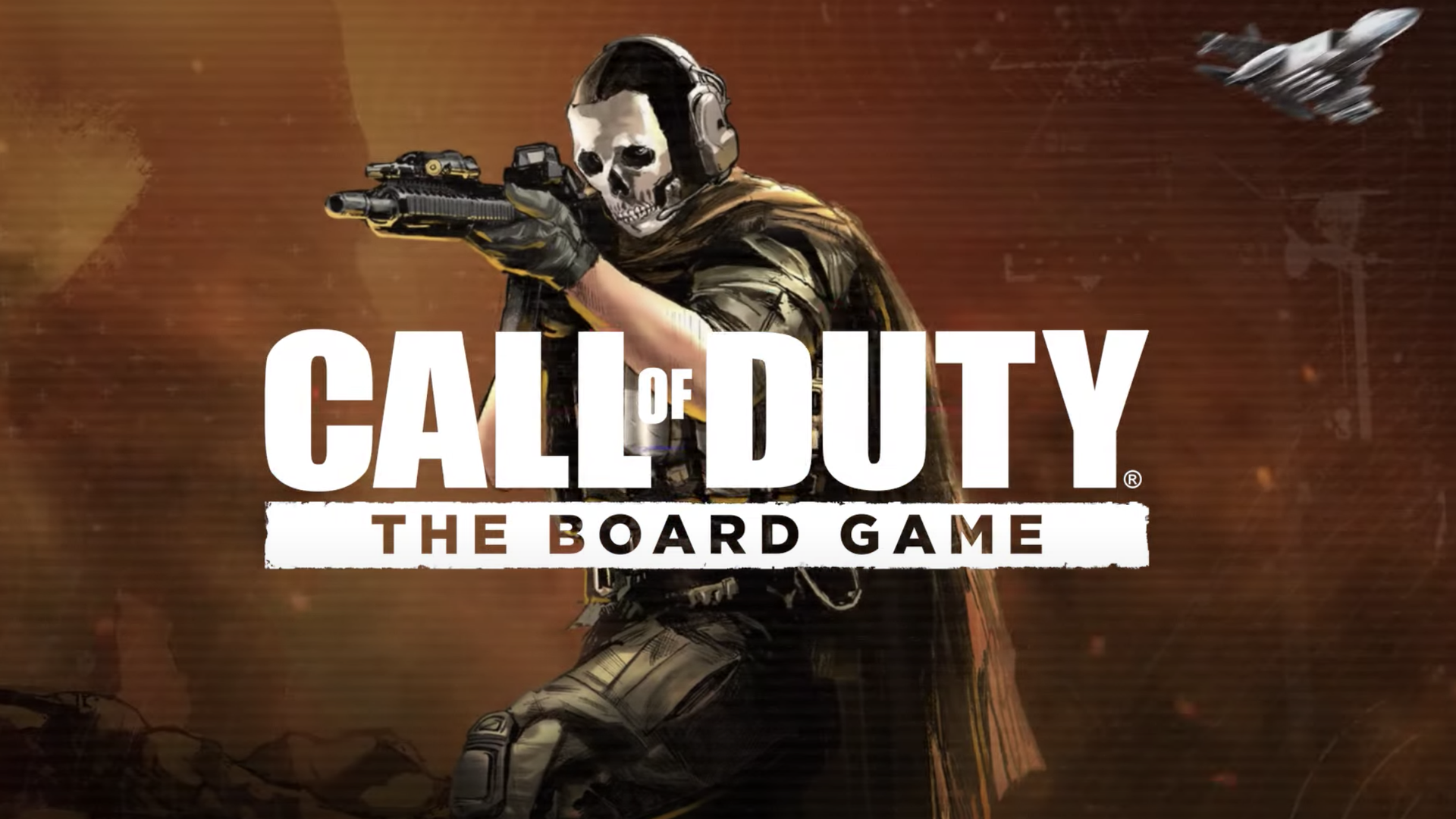 Tabletop game publisher Arcane Wonders is making a Call of Duty board game.
Details: The game will feature "intense combat, tactical planning, and stunning artwork featuring miniatures of iconic soldiers and weapons from the series," according to an official description.
It's slated to launch via Kickstarter late this year and be released for retail in 2024.
The big picture: Past video game adaptations of video games include Assassin's Creed and Company of Heroes.
🎁 Like the newsletter? Refer Axios Gaming to your friends to spread the word and get free stuff in the process. Follow the link here to begin.
🐦 Find me on Twitter: @stephentotilo.
Thank you to Scott Rosenberg for editing and Kathie Bozanich for copy editing this newsletter.
The next newsletter's going to be a big one. Just saying.