Axios Gaming
July 01, 2021
It's Thursday, we've got another Axios Gaming from Megan Farokhmanesh and Stephen Totilo for you, and only one of us is wondering: Does anyone out there actually play "The Crew 2?"
Today's edition is 1,259 words, a 5-minute read.
1 big thing: EA reacts to the NCAA's athlete pay reversal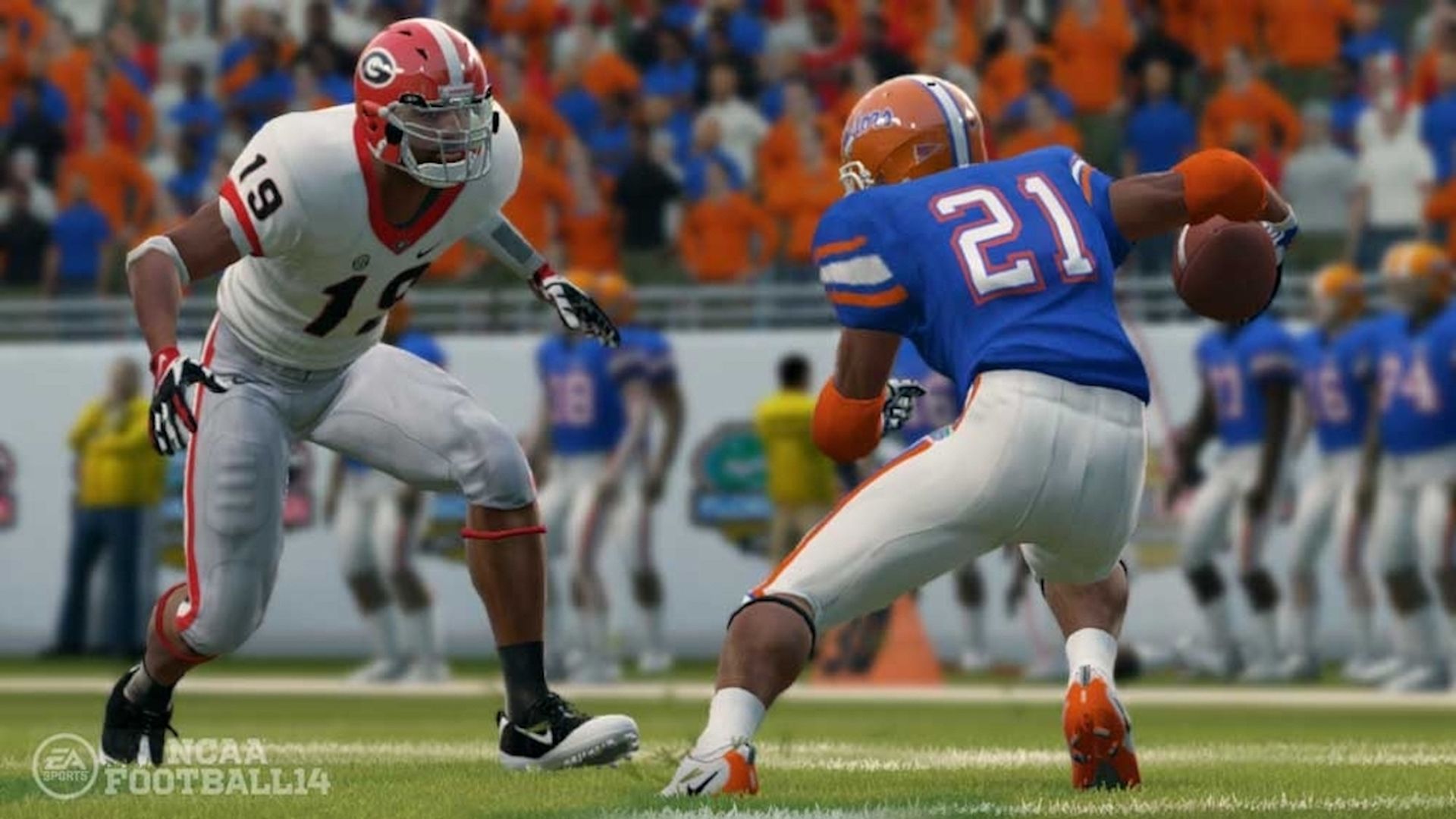 Spurred by a major policy change by the NCAA, EA's next college football game may have real athletes after all.
"We are watching the recent developments regarding student-athlete name, image and likeness very closely," a company rep tells Axios. "It's still very early stages at this point, and we plan to explore the possibility of including players in 'EA Sports College Football.'"
Why it matters: EA, once the subject of a major lawsuit from NCAA athletes over the use of their likeness in the company's video games, seemingly has the option to use them again, as restrictions against paying college athletes fall.
Catch up quick: The rapidly changing state of play comes from a late-June ruling by the Supreme Court that bars the NCAA from limiting academic benefits to college athletes.
Yesterday, the NCAA said that it would no longer bar players from profiting off their name, image and likeness.
Between the lines: EA has long been a powerhouse in sports video game development, but ceased its production of NCAA-branded basketball and football games by 2013.
A 2009 lawsuit led by former UCLA star Ed O'Bannon against EA and college sports organizations over apparent use of athletes' likeness in EA's games, resulted in a $60 million settlement.
What's next: EA's new game has no release date, and the brand-new rules for college athletes are something many businesses will need time to figure out.
Go deeper: The next era of college sports
2. Sony buys another one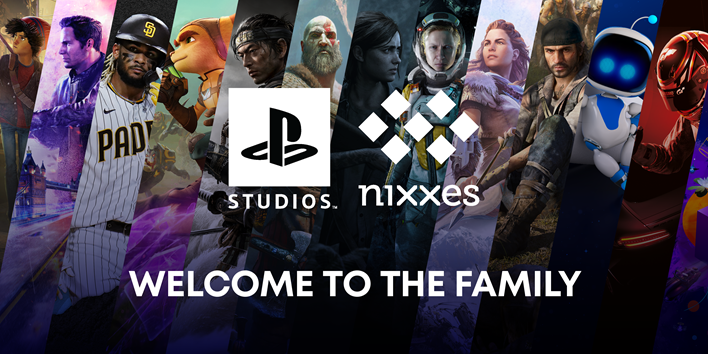 Sony PlayStation has acquired its second studio of the week, the 22-year-old Dutch company Nixxes.
Why it matters: Sony PlayStation is on a shopping spree, though Nixxes isn't a company many predicted would wind up in its cart.
Nixxes' website crashed this morning after Sony's announcement, no doubt due to people trying to figure out just what Nixxes does.
Nixxes specializes in PC development and recently handled ports of numerous games from Square Enix, including "Marvel's Avengers."
That background is fueling speculation that Sony will tap Nixxes to help bring more PlayStation games to PC, a recent market expansion maneuver Sony has said it will continue.
Nixxes will join the PlayStation Studios Technology Creative & Services Group "to provide high quality in-house technical and development capabilities for PlayStation Studios," according to the official announcement.
What they're saying: At a 2017 talk at the Game Developers Conference, company founder Jurjen Katsman explained what Nixxes does:
"We do actual real game content development, we do engine development, but one thing that has sort of been with us from the start is PC ports. And ports are a bit of a dirty word and we like to pride ourselves in the fact that our port is not a dirty thing by itself. It really becomes a quality product."
3. Here come the director's cuts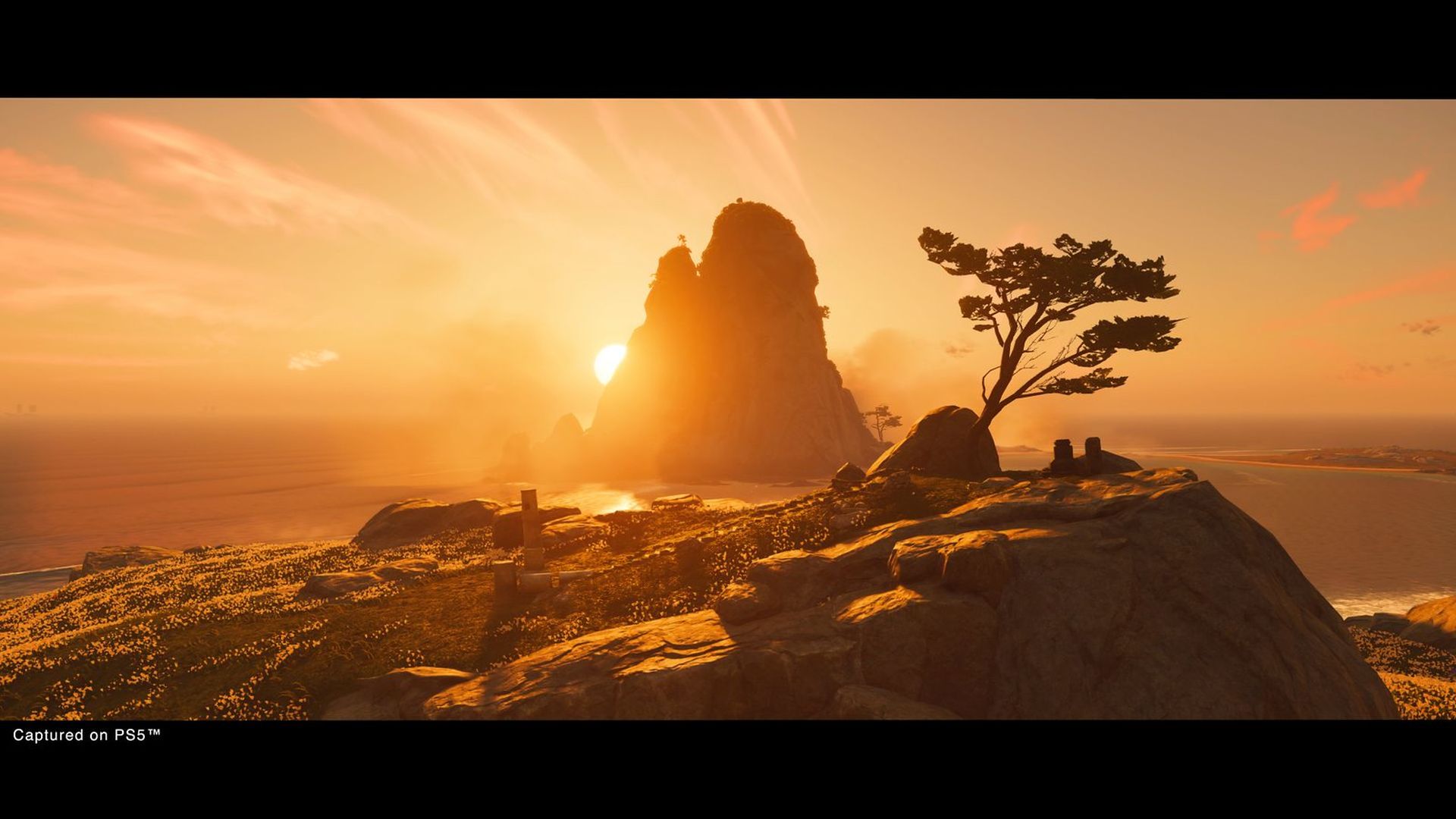 In August, Sony will sell a "director's cut" of Sucker Punch studio's acclaimed 2020 PS4 game "Ghost of Tsushima."
Why it matters: The transition from one console generation to the next is providing publishers a raft of options to shine up, expand and reissue games that came out not that long ago.
The "Ghost of Tsushima" director's cut will add a new island that expands the game's 13th century samurai adventure.
Some of the new version's tweaks will be exclusive to the PS5 version, others will run on PS4. Sony will sell the PS5 one for $70, the PS4 for $60 but will also let existing owners pay smaller amounts to upgrade to the new edition.
This isn't entirely new. For many years, publishers have released so-called "Game of the Year" editions of games, which are basically year-later re-issues of major releases with all their downloadable updates included.
Last fall also saw PlayStation rival Xbox prolifically plugging a porous release slate with upgraded versions of last-gen games. Consider 2019's "Gears 5," which got a free tech upgrade for Xbox Series X in late 2020 as well as a new expansion for the game.
The "director's cut" language is a bit more uncommon for games, though superstar designer Hideo Kojima did announce last month that his team's big 2019 PS4 and PC game "Death Stranding" will get a director's cut for PS5.
4. Shareholder group knocks EA's revised pay plan
Activist shareholder group CtW is calling on EA to hold off on special stock bonuses to its executives for eight years, rather than an announced two.
Why it matters: CtW has been among the groups pushing back hard against executive compensation plans at Activision and EA, a movement that has extracted some pledges from the gaming giants to scale things back — a bit.
Between the lines: In a letter to EA, CtW also knocked the board's justification of large $15 million bonuses to CEO Andrew Wilson as necessary retention efforts:
"As we have discussed with you, we believe that boards must strike a balance between retention and appropriate executive pay and executives should be content with ordinary course equity award levels."
EA did not respond to a request for comment about this in time for publication. The company previously said it has been responsive to shareholder feedback about pay and has scaled back the bonuses it is giving its execs.
5. Need to know
The mobile sequel to role-playing game "Ni No Kuni" earned $100 million between June 10 and 20, according to Sensor Tower.
EA studio Respawn is hiring more people to manually ban cheaters and is working on ways to better fight the DDoS attacks that have plagued the popular free-to-play battle royale.
Nintendo says it has investigated a report that one if its Chinese suppliers uses forced Uyghur labor, but found no evidence, according to VGC's translation of recent remarks from the company's CEO to shareholders.
Take Two Interactive has bought Dynamixyz, a company that focuses on high-quality motion capture and facial animation. In a release, the company said Dynamixyz has worked with its studios on games including "Red Dead Redemption 2" and "NBA 2K 21."
Singularity 6 has raised $30 million as it prepares to launch its peaceful massively multiplayer online game "Palia."
An enterprising player has figured out how to finally open the final treasure chest in the 2017 hit "The Legend of Zelda: Breath of the Wild." The measures taken to do this were remarkable.
6. Worthy of your attention
💰 Robbing the Xbox vault: Inside a $10 million gift card cheat (Austin Carr, Bloomberg)
"Volodymyr Kvashuk started small, generating Xbox cards in increments from $10 to $100. But his haul quickly escalated. By the time federal agents caught up with him almost two years later, he had stolen more than 152,000 Xbox gift cards, worth $10.1 million, and was living off the proceeds in a seven-figure lakefront home with plans to buy a ski chalet, yacht, and seaplane."
⛔️ PlayStation is hard to work with, devs say (John Walker, Kotaku)
"The issue isn't simply that Sony charges a minimum of $25,000 to be featured in a visible position on the PlayStation Store — it's that this is, for most indie games, the only way to be visible. Without paying, developers are reporting that games get completely lost, which many have told us is in stark contrast to both Microsoft and Nintendo's stores."
7. One of these things is not like the other
But what if they'd just given him a really big soda?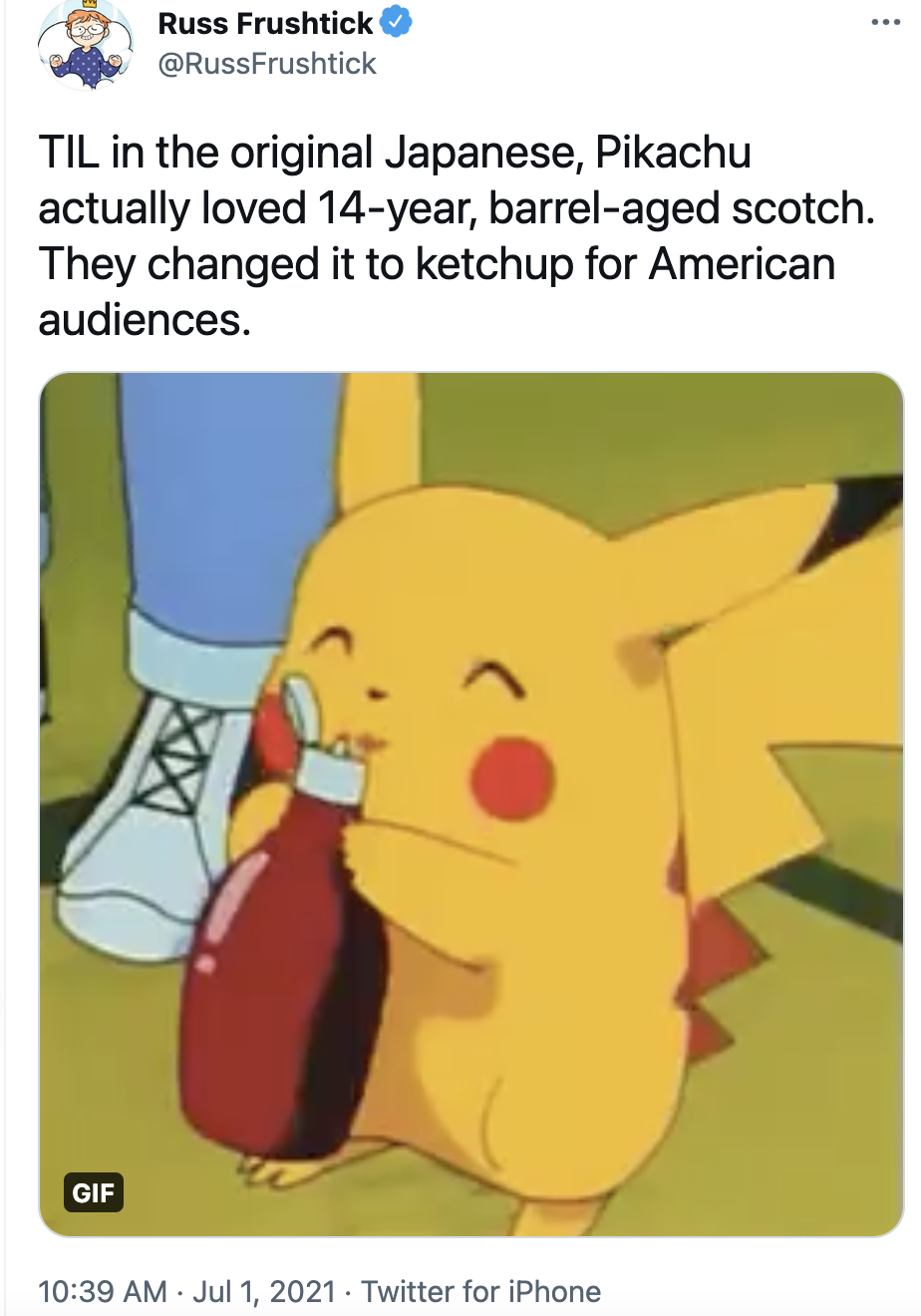 🎁 Like the newsletter? Like the jokes Megan always puts down here at the end? Refer Axios Gaming to your friends to spread the word and get free stuff in the process. Follow the link here to begin.
🐦 Find us on Twitter: @megan_nicolett / @stephentotilo
Drowning our woes with the finest bottle of ketchup you have.