August 09, 2021
Starting your (mid)Monday with Megan Farokhmanesh. Tell me something good about your weekend.
Today's edition is 1,223 words, a 5-minute read.
1 big thing: The boycott debate
Revelations about Activision Blizzard's toxic work environment are pushing fans to reconsider their role in supporting the company's products.
Why it matters: The answer for how to be an ethical consumer is a complicated one in which there is no simple, fix-all solution.
On Twitter, a Blizzard senior producer said that "it's a really bad feeling for those of us women who still work and fight daily at said company."
She added that when people aren't buying the company's games, this affects profit sharing and her potential bonuses. "The impact of this lawsuit might mean that in March, when my newborn goes to FT childcare and my maternity leave ends — I might not get the bonus I need to pay for that childcare."
What they're saying: Some Activision Blizzard employees tell Axios that boycotts may do more harm than good.
A current employee says that while they understand the reasoning behind it — losing money will catch the eye of executives and shareholders, forcing them to take action — it doesn't actually work that way.
"It's harmful [to] the people who work there, who pour their lives into the game and are determined to make AB studios (and all game studios frankly) better places," they said. "We can't fix these problems if we're unemployed and we can't elevate women if we're boycotting all of the work they've done and are doing."
Another told Axios they personally don't believe boycotts are effective, "because way fewer people care enough to get involved than dedicated fans think there will be."
"Even if a critical mass were reached, it's more likely to result in layoffs on the dev teams than any change in opinion or composition at the top."
The big picture: Unethical labor practices are built into many aspects of the game industry, including harassment and overworking employees.
Games like "Red Dead Redemption 2" are built through intense cycles of crunch, yet go on to dominate award seasons with no mention of those work conditions.
The question to ask may be why you're boycotting and what you hope to achieve, rather than if you should.
Players' recent efforts to boycott "Pokémon Go" over changes made to game moved developer Niantic to respond and react.
Although players might not get what they're asking for — for some changes to remain, even as COVID restrictions are lifted — their motivations are clear.
The bottom line: Players who want to support developers and better working conditions in games may want to instead focus on supporting the initiatives developers themselves have instead championed.
2. Townsend quietly steps back
Activision Blizzard chief compliance officer Fran Townsend is no longer executive sponsor of Activision Blizzard King Women's Network, an Activision Blizzard spokesperson confirmed to Axios.
Why it matters: Townsend's involvement in the women's network has been a point of contention for many employees, who've repeatedly mentioned her by name.
According to the spokesperson, however, Townsend stepped down from that role on July 23 — before employees began calling for her to relinquish that role, suggesting that employees were not aware of the move.
Townsend's decision to resign from that role follows comments she made calling the recent lawsuit "distorted and untrue" with "out of context stories."
"She believes in doing what's right for the Network, and will continue to support and advance the work of the Network as best she can," the spokesperson said.
The spokesperson also confirmed to Axios, however, that Townsend remains employed in her current position with the company.
3. Two games you'll never play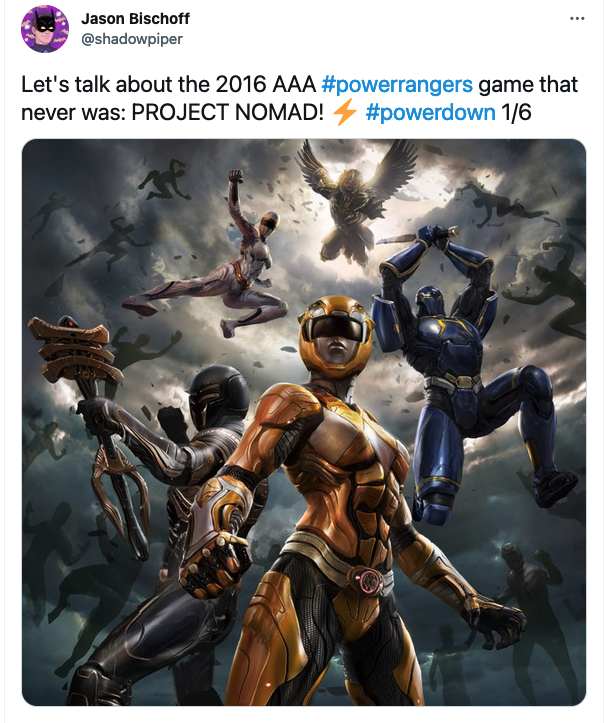 Video games get canceled all the time, leaving behind only images or prototypes of the projects they could have been. Information about two such titles a 2016 Power Rangers game and "Duke Nukem Begins," recently surfaced online.
A Twitter thread from Jason Bischoff includes concept art from the Power Rangers game, which was code named Project Nomad.
Bischoff describes the project as "an ambitious, open world co-op that captured the energy, teamwork, and history of the franchise through a fresh lens. Basically, 'Arkham' Rangers... or Gotham Knights 5yrs before GK's announcement."
The team built "the pitch we wanted to see," but "with so much circulating through the studio at the time, there was no bandwidth or budget to support."
Animator Gregor Punchatz released a trailer on YouTube for "Duke Nukem Begins," "an origin story" of the famous character.
Punchatz said that Dallas studio Janimation was hired by Gearbox in 2008 to work on an animated version of what the game could look like.
"We poured everything we had into making the most awesome cinematic Janimation had ever created," he tweeted. "It crushed us, as this was what we thought could help us compete with bigger players in the game trailer market at the time."
Punchatz adds "we got word the game was canceled due to the legal issues with Duke Nukem at the time."
4. Side effect of making a powerwashing game
Today on Reporter's Notebook, a segment where we share previously unpublished interview excerpts, Stephen Totilo gets squeaky clean.
Developers working on a well-received powerwashing game say they can't help but think about cleaning more things in real life, they recently told Axios during the wrap-up of an interview about "PowerWash Simulator."
Why it matters: It's not quite the "Tetris Effect," whereby people who play lots of "Tetris" see blocks falling in front of them after they've stopped playing, but it's close.
What they're saying:
Lead designer Dan Chequer, who watched a lot of powerwashing videos while developing the game: "There were quite a few times where I felt the urge to go out and immediately clean my car."
Producer Toby Adam-Smith: "The biggest real life thing I get is when I'm walking around and I see something dirty, I just think, 'Oh, I need to clean that.' I was down at a marina the other day and there was this formerly beautiful white yacht, which was in a terrible state of disrepair. And you couldn't help but just think how good it would be to just clean that down. And so there I am just staring at this dilapidated yacht, just dribbling at it. So, it's changed how I look at the world in that sense."
5. Need to know
💻 Xbox will hold its Gamescom stream on Aug. 24 at 1pm ET and will include "in-depth updates" about Xbox Game Studios titles and third-party games.
☠️ "Darksiders 3" arrives on Nintendo Switch Sept. 30.
🎮 A console-only upgrade that optimizes "Hellblade: Senua's Sacrifice" Xbox Series X and Series S is free for anyone who owns the game. A PC upgrade is still in development.
🍪 "Cookie Clicker," an idle game released for web browsers in 2013 that quickly developed a cult following, is coming to Steam. The game has been "very actively developed" since its release and will include new features.
6. Worthy of your attention
I woke from a coma into a Fortnite-obsessed world (Mike Fahey, Kotaku)
"My favorite Fortnite mention came from an attending doctor, who asked me about the game during his rounds one morning. This was right before he took my spouse aside and asked her to consider what would happen if they couldn't wean me from the ventilator and to think about what my quality of life would be like."
7. Explain this to Megan's dad
Let's play a quick game. I'll show you Ariana Grande's "Fortnite" performance: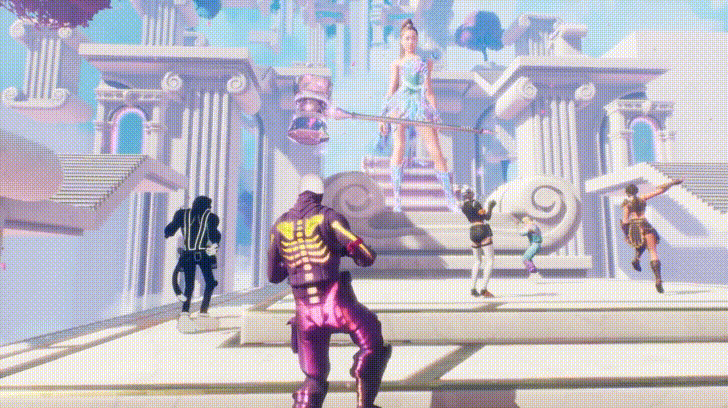 And you tell me how to explain what this all means to my culturally unaware dad in 30 seconds or less.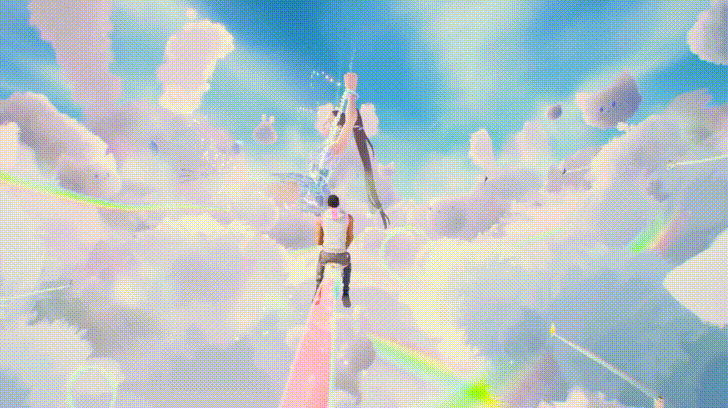 🎁 Like the newsletter? Refer Axios Gaming to your friends to spread the word and get free stuff in the process. Follow the link here to begin.
🐦 Find us on Twitter: @megan_nicolett / @stephentotilo.
Oh to be Ariana Grande on a big swing in the sky.