Axios Gaming
September 08, 2022
Happy Thursday.
Travel tip: Make sure your weather app is not still showing you the weather back home or else you might just get rained on as you take your 30-minute stroll to your appointment.
Today's edition: 1,170 words, a 4.5-minute read.
1 big thing: Popular gaming charity shuns Florida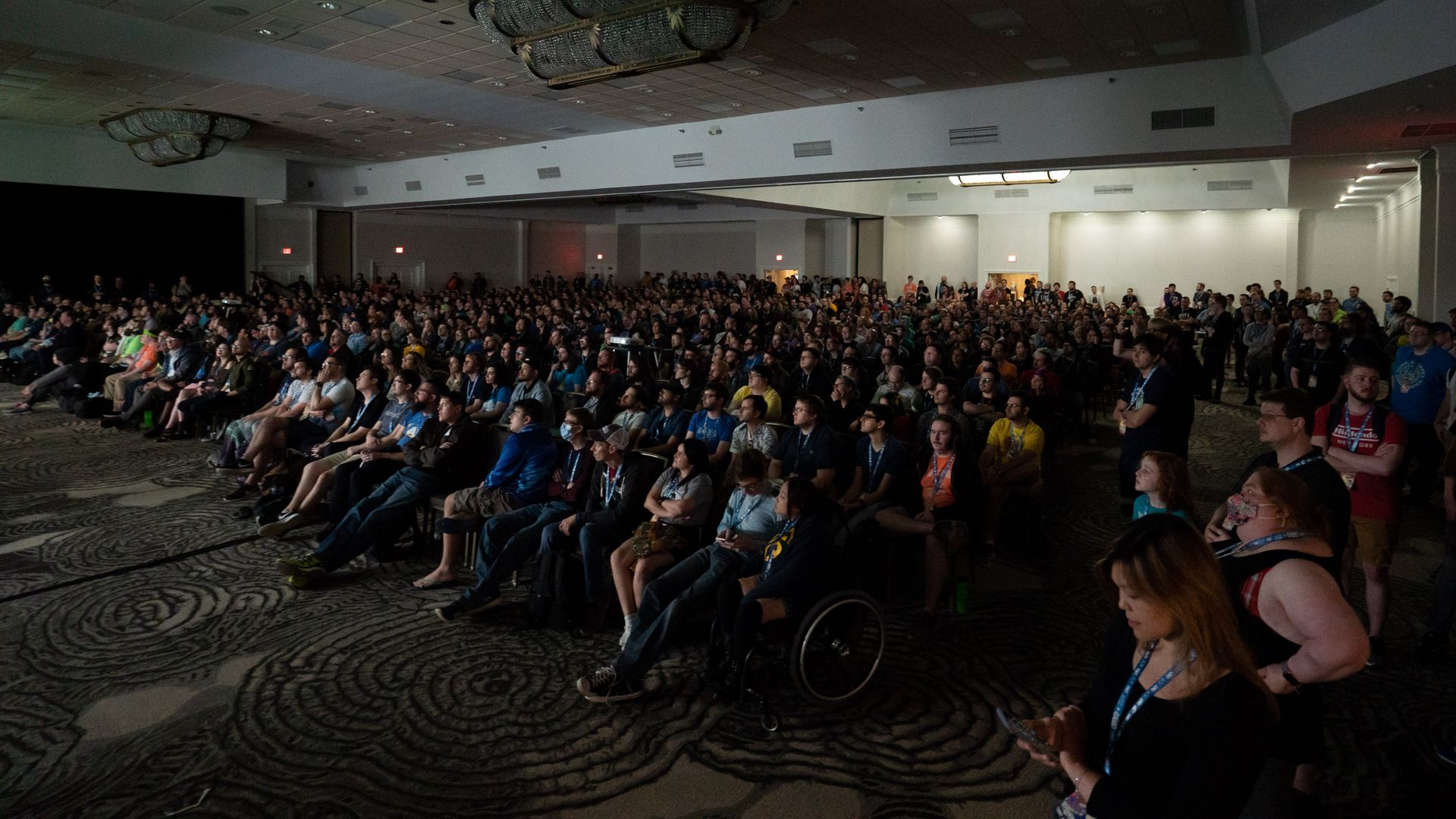 One of gaming's most successful grassroots charity events, Awesome Games Done Quick, will not be held in Florida next year, due to the state's policies about COVID-19 and LGBTQ+ rights, organizers say.
Driving the news: The weeklong showcase event, which features expert players blitzing through games as fast as possible, will be held virtually from Jan. 8-15.
Organizers originally had rented a venue in Orlando but will pay a cancellation fee.
What they're saying: "This decision was made first and foremost for the safety of our community," AGDQ director of operations Matt Merkle tells Axios.
On Twitter, organizers blamed Florida's "anti-mandate policies" regarding COVID masks and vaccines as well as "an increased aggression toward LGBTQ+ individuals, including the law colloquially known as 'Don't Say Gay.'"
Between the lines: AGDQ has been held virtually for the last two years, but ran in person in Orlando in 2020. Merkle said that event drew 3,500 people.
This year's event raised $3.4 million through donations for the Prevent Cancer Foundation.
The big picture: Organizers of large sporting events and conventions will sometimes threaten to avoid holding them in a specific city or state to pressure change to a controversial governmental policy.
In 2021, for example, Major League Baseball moved its All-Star Game out of Georgia in reaction to the state's restrictive, new voting law.
The idea is that such moves put an economic price on political decisions.
AGDQ's Merkle does not believe that moving his event will carry anything close to the same economic weight: "While it would be great to see this cancellation spur Florida to make improvements, we can't speculate as to what the exact economic impact will be to the city and the businesses near the venue."
2. Ubisoft worker frustration lingers
Some current and former Ubisoft employees say the company's reforms since allegations of misconduct more than two years ago are still insufficient. And they are making more noise about exploring broader unionization efforts.
Why it matters: Those views, expressed by some members of the A Better Ubisoft group in an interview on the ACSisterhood blog, come ahead of Ubisoft's big 2022 gaming showcase this Saturday.
What they're saying: "You promised to listen time and time again, but you never actually ask us to talk," one worker said in a longer version of the interview shared with Axios.
Members of the group have complained that Ubisoft has not sufficiently addressed several demands issued in the summer of 2021, including giving workers more voice in the company's direction and ceasing to allegedly promote or otherwise retain known abusers.
Workers in Ubisoft studios in France and Sweden are unionized, but in the interview, three ABU workers call for unions in Ubisoft's U.S. and vast Canadian studios.
One who admitted to initially avoiding a call for unionization has changed their mind: "I feel voluntary recognition of unions is the way we gain that seat at the table that we demand."
The other side: Ubisoft's chief people officer Anika Grant told AC Sisterhood that the company has improved its HR practices, revamped its channels for reporting misconduct and built a diversity, inclusion and accessibility team to prioritize those values in the company.
Regarding the possible sheltering of abusers, she said: "Any team member who has been named in a report and remains at Ubisoft has had their case rigorously reviewed and has either been cleared or appropriately disciplined. If a disciplined employee does stay on, they will have an individualized action plan to support and monitor their progress."
3. The week ahead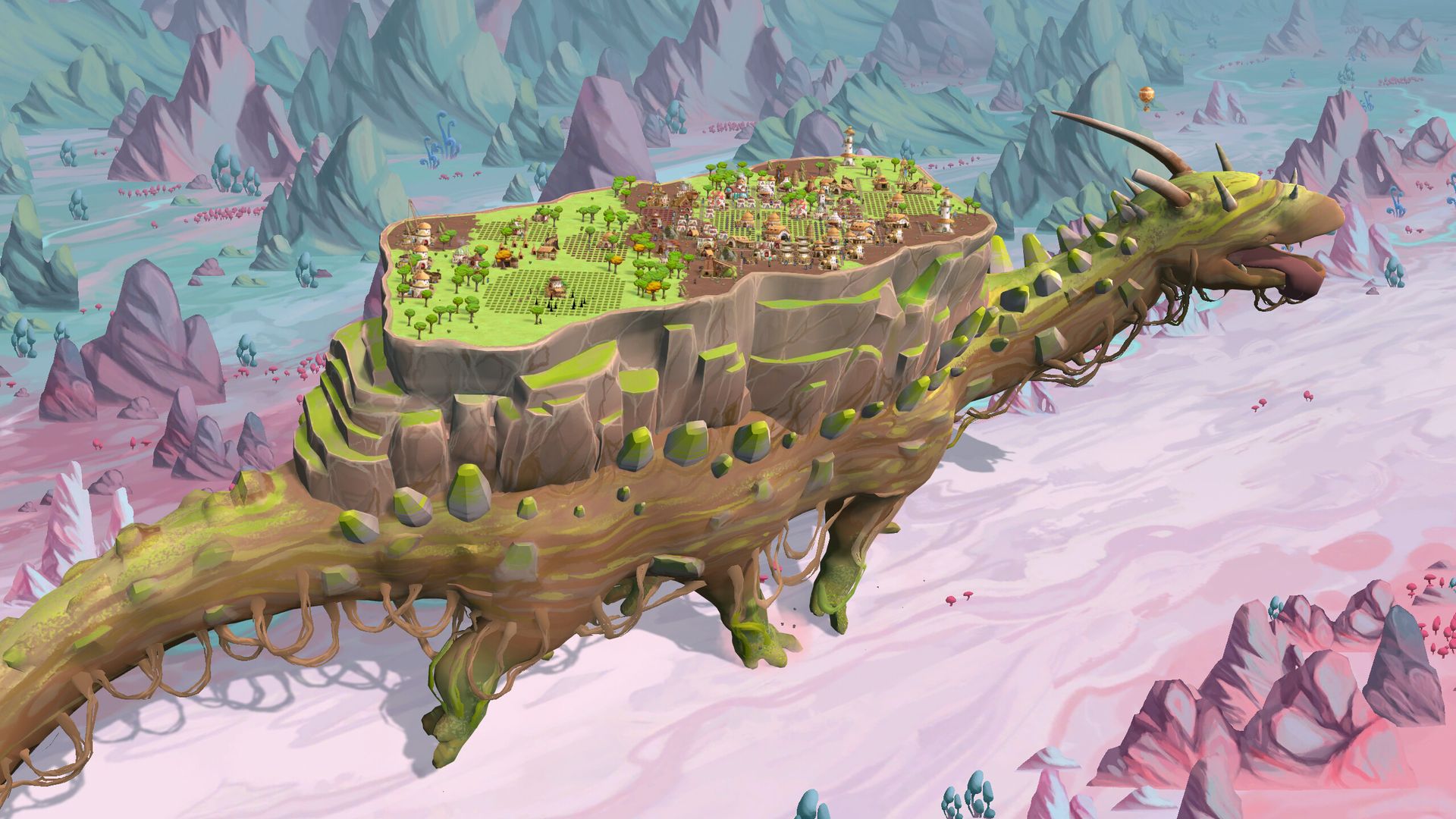 The next several days are stuffed with games and gaming news.
One thing to look out for: Whether tomorrow's Disney and Marvel Gaming Showcase is the coming-out party for Electronic Arts' as-yet unannounced Marvel superhero games. Rumors have flown that EA has two in the works, including an Iron Man game. An Axios source familiar with the project says it had still been in development recently at one of the company's Canadian studios.
Friday, Sept. 9
Saturday and Sunday, Sept. 10 and 11
Ubisoft Forward is held on Saturday at 3pm ET, with reveals of multiple Assassin's Creed games expected, including the recently announced AC Mirage.
For esports fans, we recommend a skim of Juked's calendar for the weekend's events.
Monday, Sept. 12
Tuesday, Sept. 13
Wednesday, Sept. 14
Thursday, Sept. 15
Friday, Sept. 16
4. Need to know
😲 PlayStation boss Jim Ryan told GamesIndustry.biz that Microsoft's offer to extend Call of Duty's availability three years past the expiration of Sony's current franchise contract was "inadequate."
He cited the franchise's presence on PlayStation for two decades, as the platform holders joust over the propriety of Microsoft potentially buying Activision and owning the Call of Duty brand.
☹️ Beast Breaker studio Vodeo is shutting down, citing trouble securing funding for future projects. The North American indie studio made headlines last year when its management voluntarily recognized what was to be the continent's first video game union.
🤔 Battlefield series creative director Lars Gustavsson has left EA amid continued shake-ups to the franchise, Eurogamer reports.
5. I played ... Immortality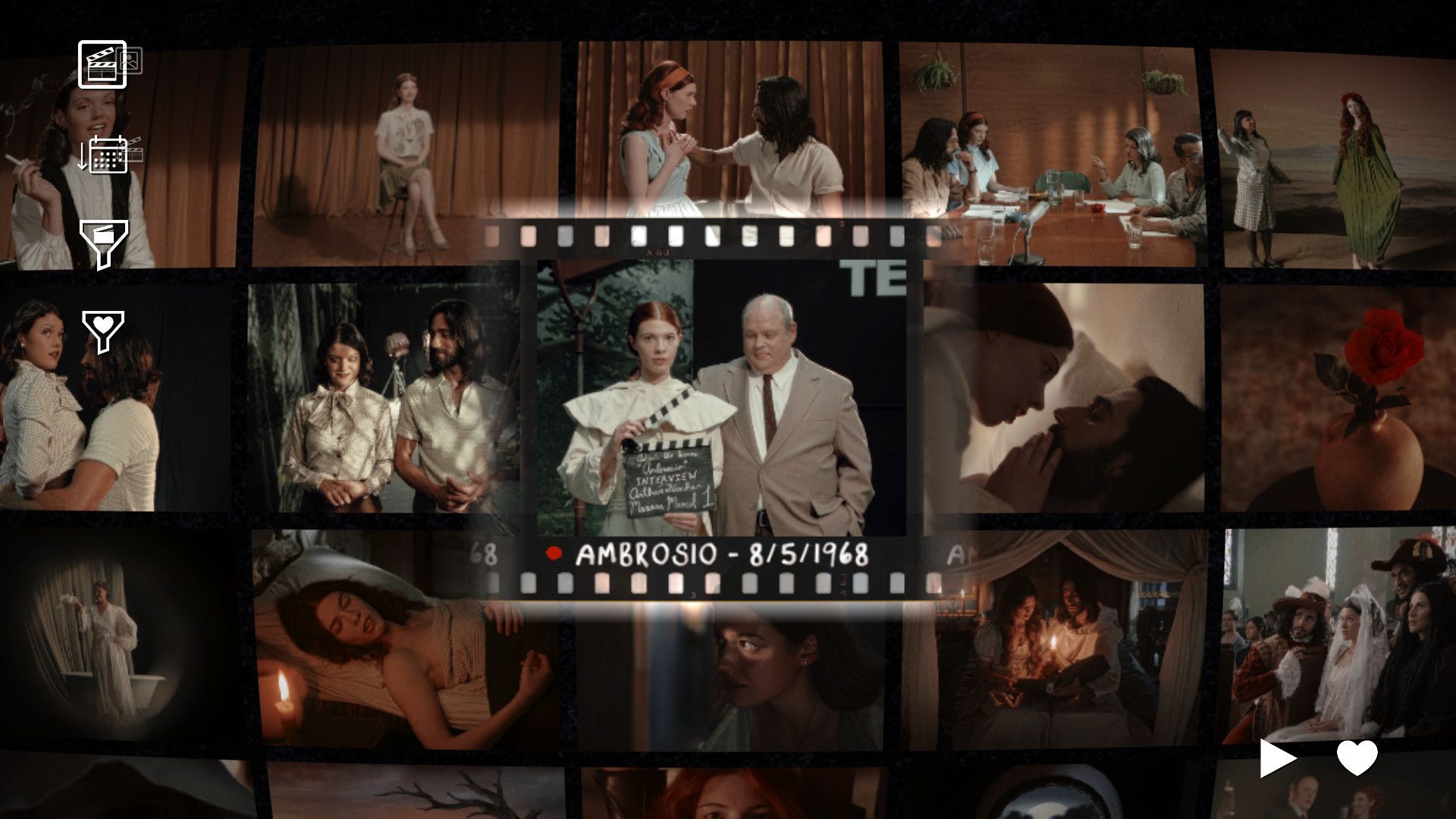 I've been entranced by Half Mermaid's new game Immortality (7+ hours played; out now for PC and on Xbox Game Pass; coming in September on mobile for Netflix subscribers).
It's very different from most video games out there, as it's comprised of dozens of live-action video clips, most of them depicting scenes from a fictional trio of movies starring the enigmatic and also fictional actress Marissa Marcel.
None of Marcel's movies ever came out. The player's goal is to find out why by sifting through and unlocking more footage, much of which is bracketed by chatter from the actors and directors on set.
How it plays: When Immortality begins, you have access to just one clip, but you can pause the virtual film reel and click on objects or people in a frame. That will reveal new clips showing similar elements.
Soon, you'll have scores of scenes unlocked and will be scrubbing through them for clues, as you assemble the movies and try to sort out the truth.
At least, those are the official directions. There's something else going on with this game that's best left unspoiled.
One of my favorite experiences in games, weird as this may read, is to be totally confused and overwhelmed, then steadily clear that confusion by exploring and revisiting early content with a new perspective.
From what I've played, Immortality delivers that splendidly.
🎁 Like the newsletter? Refer Axios Gaming to your friends to spread the word and get free stuff in the process. Follow the link here to begin.
🐦 Find me on Twitter: @stephentotilo.
Thank you to Peter Allen Clark for editing and Kathie Bozanich for copy editing this newsletter.
Just pack an umbrella in your bag no matter what.