Welcome back. Please invite your friends and colleagues to join the conversation. Tell me anything on your mind, including about what you are reading here and in the daily stream. Just reply to this email, or reach me at steve@axios.com. Let's start with ...
https://www.axios.com/newsletters/axios-future-f9258bd2-6e68-40eb-bdf1-7c4b32656a3d.html?chunk=0#story0
1 big thing: plunging joblessness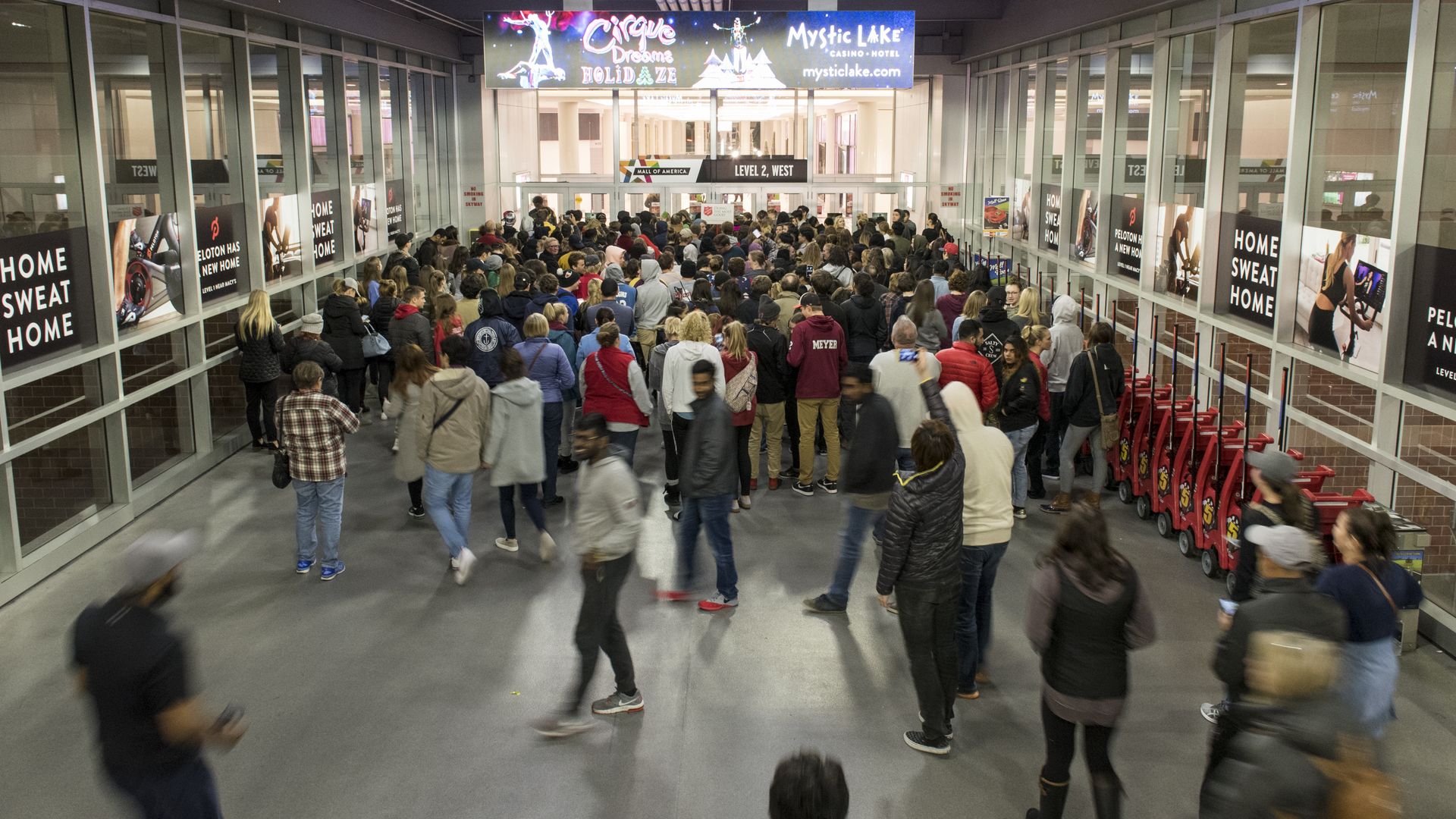 The U.S. is headed for a jobless figure of 3.5% this time next year, according to Mark Zandi, chief economist at Moody's Analytics, a level reached in only two other periods since the government began keeping such records in 1948.
Why it matters: The job market is becoming so tight that employers are being forced to cough up wage increases, the long lack of which has been a factor in U.S. political disaffection.
In a call with reporters today, Zandi described a "rip-roaring job market" that includes accelerating increases in wages. His jobless projection is just outside the lower range of the Federal Reserve's full-year 2019 forecast of 3.6%-4.0%.
In a separate report today, the U.S. Bureau of Labor Statistics said that wages and benefits rose 2.6% in 2017, matching the highest rate since 2008, writes the WSJ's Sarah Chaney. That is up from 2.2% in 2016. Again, it's a sign that workers are benefitting alongside companies and Wall Street from broad economic growth.
https://www.axios.com/newsletters/axios-future-f9258bd2-6e68-40eb-bdf1-7c4b32656a3d.html?chunk=1#story1
2. The self-fulfilling prophecy problem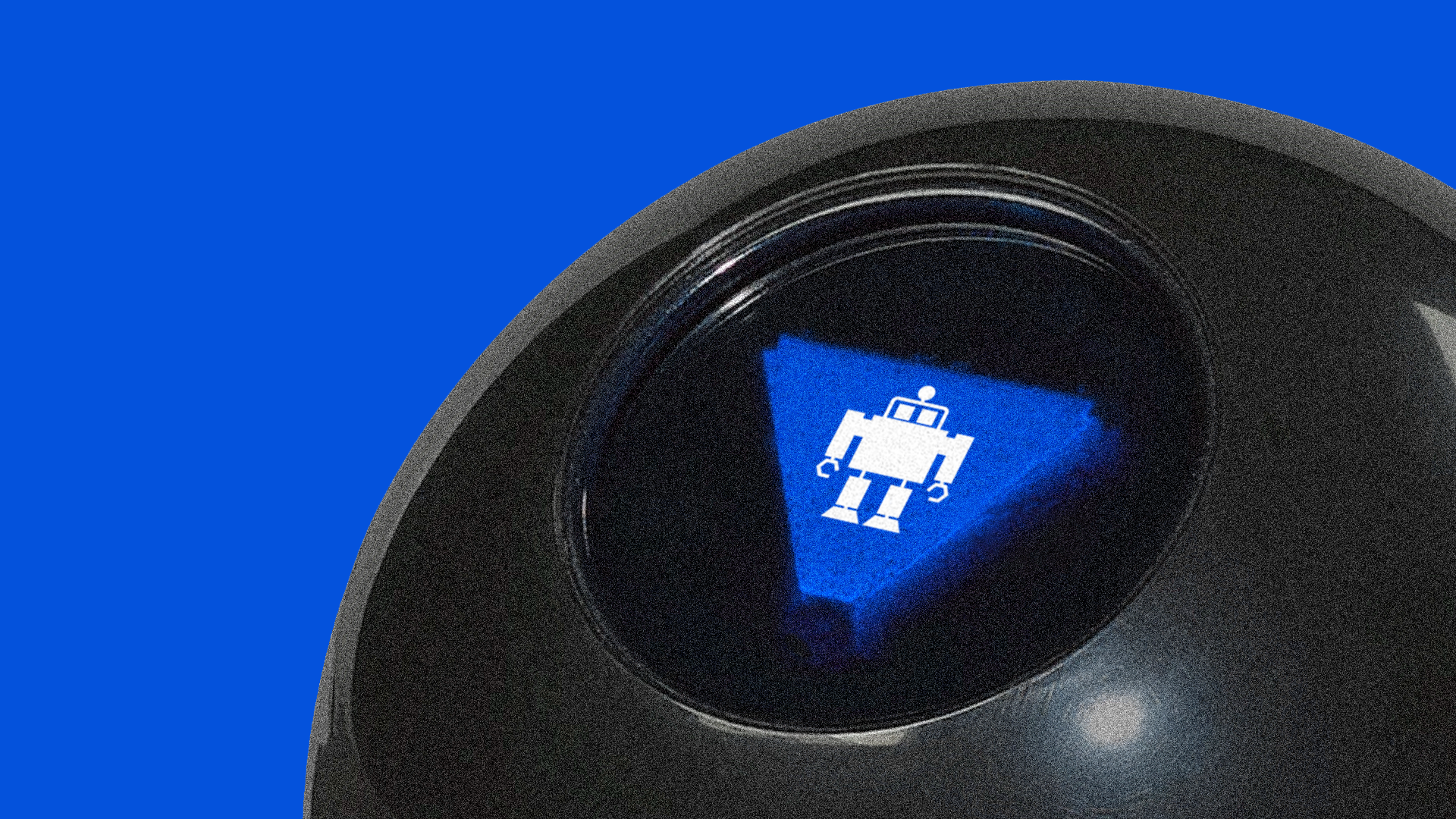 Artificial intelligence experts are beginning to fear that, if leaders and ordinary people are certain that robots and automation will push humans out of work, no one will try to forestall what they regard as the inevitable. That is — intelligent machines really will take over, as the most apocalyptic forecasts suggest.
The bottom line: Experts debate much about the future impact of AI, but there is no dispute that the world is headed for a massive economic disruption in which whole categories of jobs will be wiped out. An increasing consensus is that the main answer is a massive reskilling effort to move endangered workers into entirely new careers.
Stephane Kasriel, CEO of Upwork, bristles at some of the more extreme forecasts of the AI future, such as Apple co-founder Steve Wozniak's view that humans could become "pets" of robots. Such talk is "incredibly irresponsible in my view because it will become a self fulfilling prophecy," he tells Axios.
"If everyone is convinced of that outcome, then no one has any incentive to invest in fixing the system (and in particular, in massive investments in skills training), which will then ensure that we, truly, don't have the skills needed to compete and will lead to a massive amount of unemployment, income inequality and social unrest."
— Stephane Kasriel
Matthew Sigelman, CEO of Burning Glass Technologies, worked on a study released last week at Davos that maps out how that profound reskilling of workers can take place.
He agreed that attitudes matter in terms of avoiding the nightmare forecasts.
"When you are convinced of a negative outcome, it's pretty hard to escape it," he told Axios.
https://www.axios.com/newsletters/axios-future-f9258bd2-6e68-40eb-bdf1-7c4b32656a3d.html?chunk=2#story2
3. 10 robotics challenges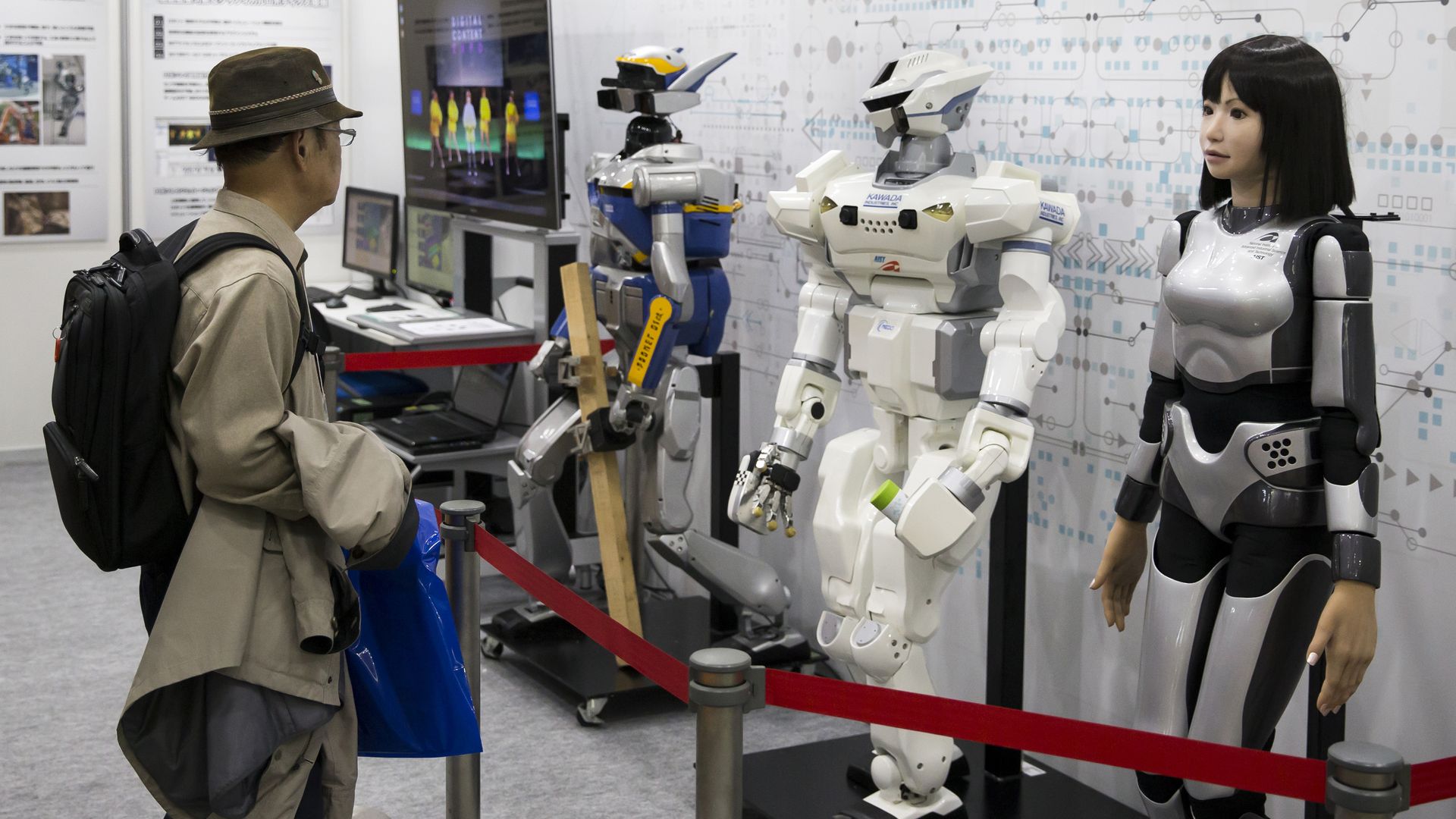 The current apex of useful commercial robots is still a vacuum cleaner, and much work is left before they can assume a more central role, from creating new basic materials to adopting ethical rules for their use, suggests a paper published today.
What's new: Guang-Zhong Yang, a professor at Imperial College London, led a global survey to ferret out the major remaining hurdles facing the field of robotics, writes Axios' Eric Pandey. The result is a list of 10 challenges.
The bottom line: Study co-author Manuela Veloso tells Axios that ultimately humans will be in control of how robots operate and the role they play. "These robots did not come from Mars and fall on Earth. They were invented by us and they will continue to be invented by us," she said. "Robots can have bad uses and good uses, and [this is] a call to people to make it right, to do it right."
https://www.axios.com/newsletters/axios-future-f9258bd2-6e68-40eb-bdf1-7c4b32656a3d.html?chunk=3#story3
4. The latest Amazon panic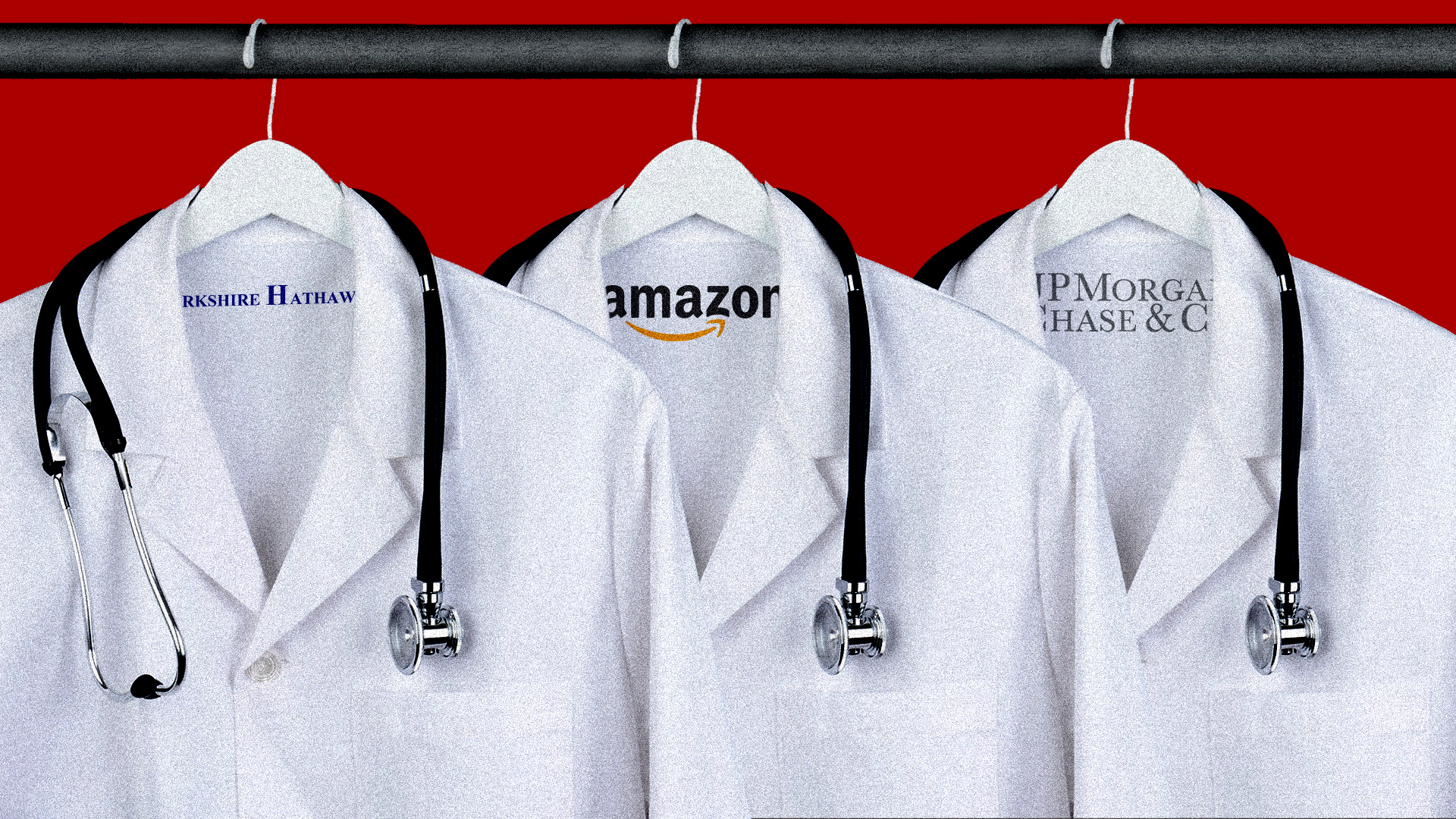 Jeff Bezos' latest joint venture has sent shockwaves through the health care industry, puncturing the share prices of leading industry companies yesterday. A few recovered some of the loss today, but the still-reverberating news is that Bezos, along with Warren Buffett's Berkshire Hathaway and Jamie Dimon's JPMorganChase, plans a not-for-profit health company for their workers.
Not so fast: Axios' Bob Herman writes that health care may not turn out the same for Bezos as his steamrollering through books, apparel, big-box stores and, most recently, his foray into grocery and convenience stores. Bob's points include:
A lot of companies have promised to "disrupt" health care, but few have succeeded.
The U.S. still spends wildly on a system with poor outcomes.
It's far from clear this new conglomerate, premised on a vague PR, will be able to do any better.,
The bottom line: Rising health care costs truly are soaking employees. To reverse that trend, this new entity would have to find ways to bring down the underlying prices of health care services. And that objective — lower prices — has frustrated numerous similar attempts, including by Buffett and Dimon.
Go deeper: Amazon is experimenting with higher-ed, from Retail Dive.
https://www.axios.com/newsletters/axios-future-f9258bd2-6e68-40eb-bdf1-7c4b32656a3d.html?chunk=4#story4
5. Worthy of your time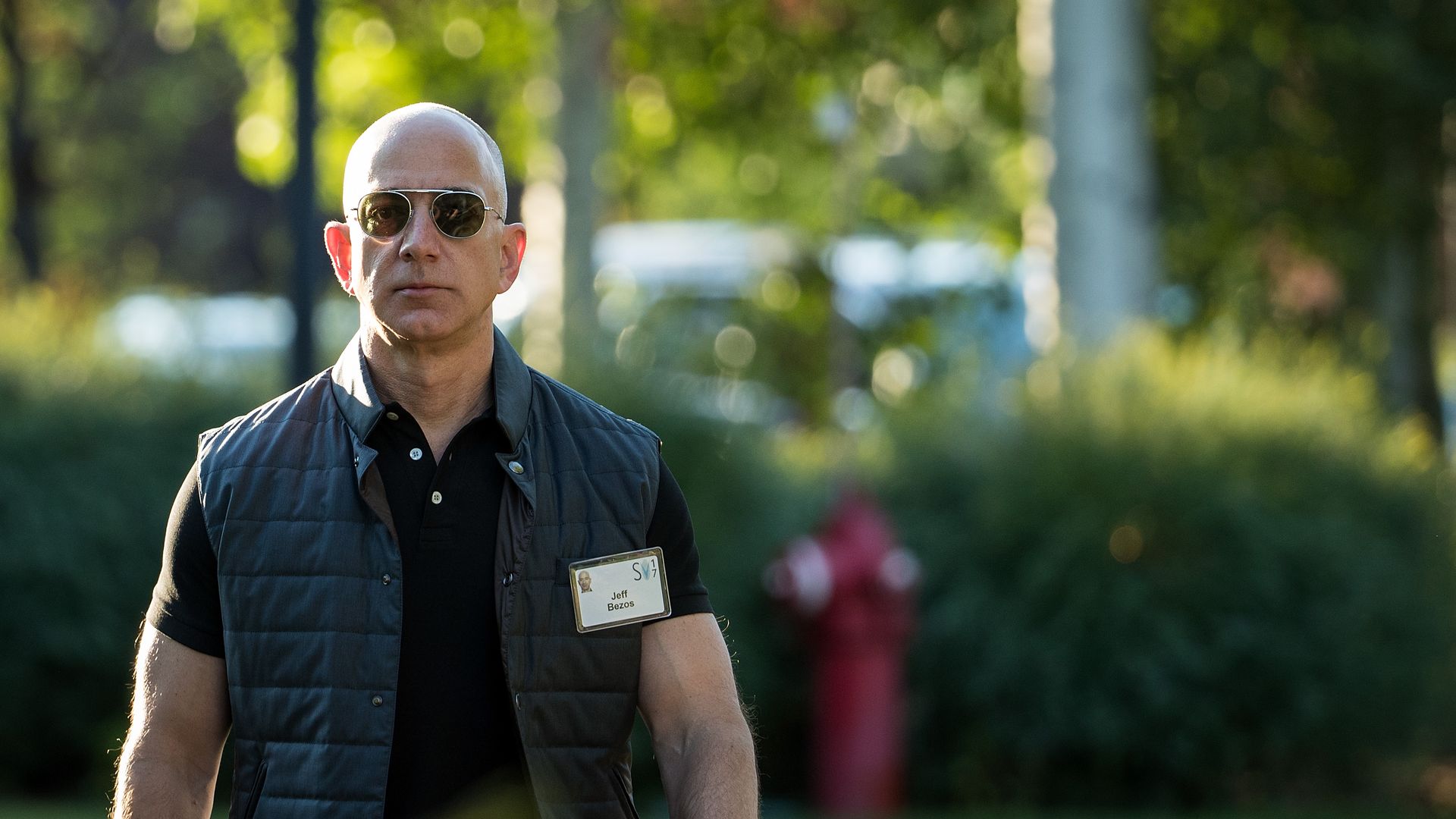 https://www.axios.com/newsletters/axios-future-f9258bd2-6e68-40eb-bdf1-7c4b32656a3d.html?chunk=5#story5
6. 1 fun thing: KFC's new colonel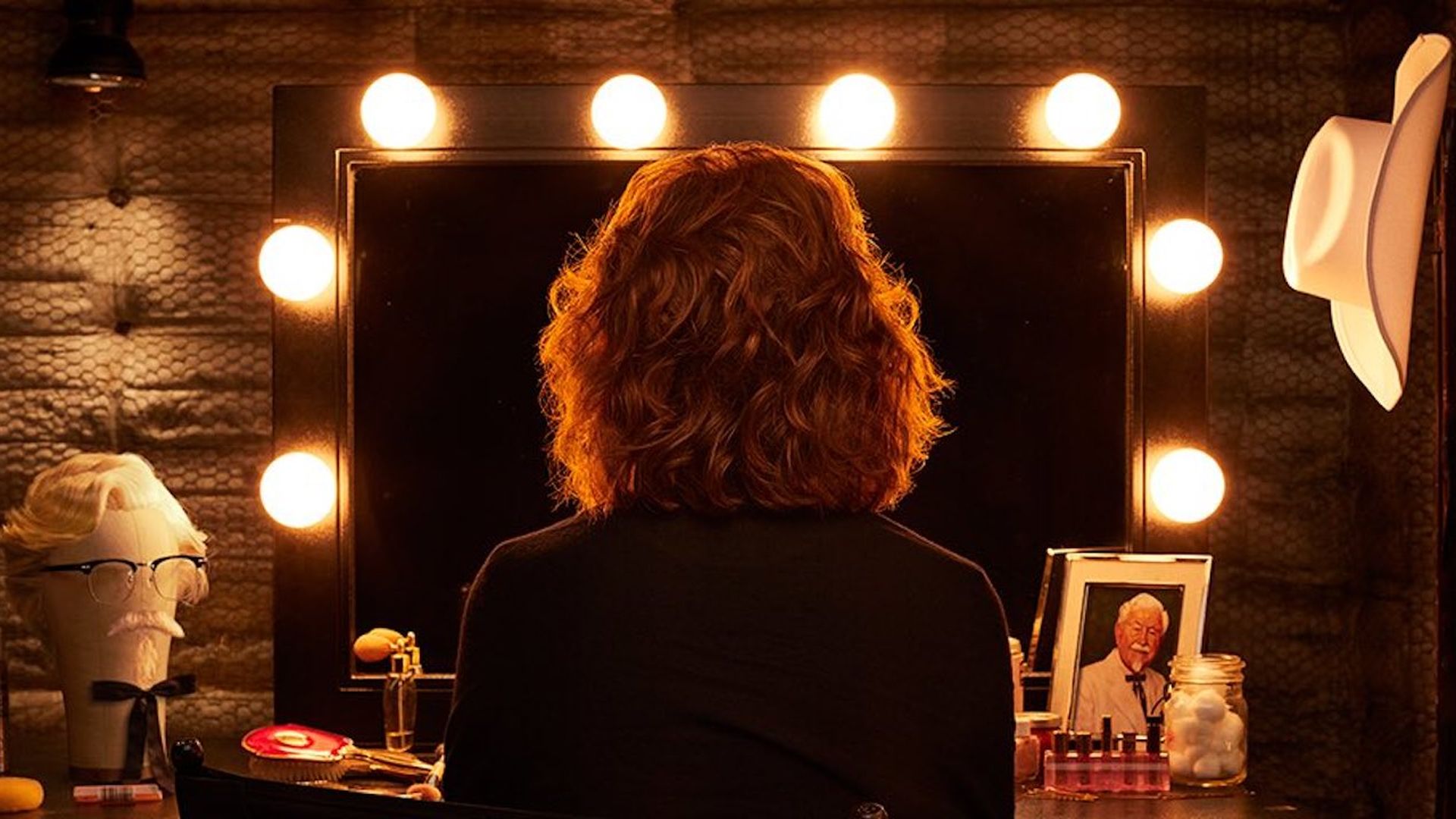 Ordinarily, this particular changing of the guard would go largely unremarked-upon. But fried-chicken franchise KFC has attracted much attention with its latest choice to portray its iconic founder, the late Col. Harlan Sanders — music singer Reba McEntire.
A primary reason for all the media is the obvious one — McEntire is the first woman to star in television ads as the white-haired, grandfatherly colonel, who died in 1980 but lives on in a series of celebrity promotions by KFC. Take a look at her in action.