https://www.axios.com/newsletters/axios-future-f78412ff-89e7-4f83-8def-9ff2688d37eb.html?chunk=0#story0
1 big thing: The EU and tech scofflaws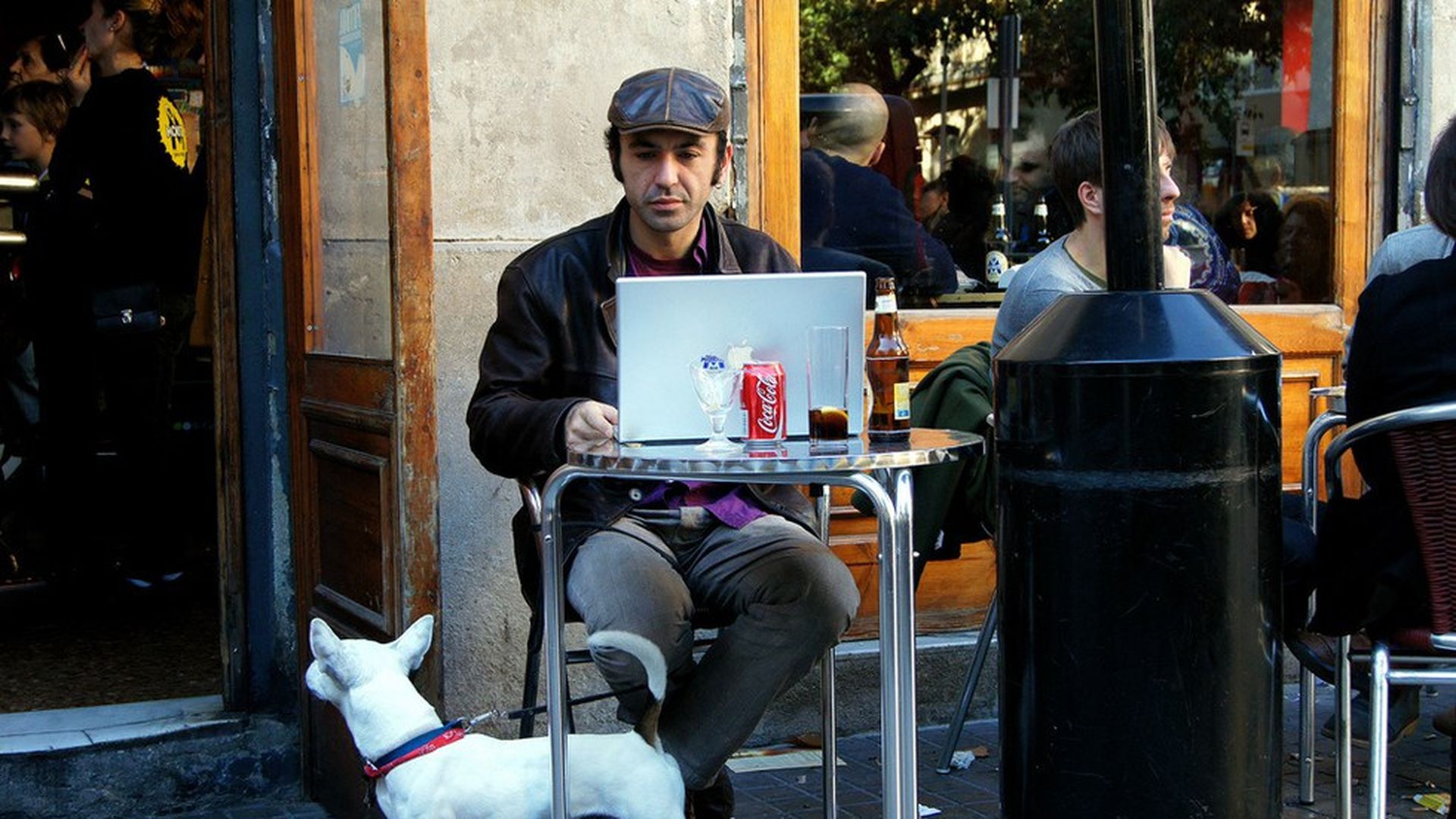 https://www.axios.com/newsletters/axios-future-f78412ff-89e7-4f83-8def-9ff2688d37eb.html?chunk=1#story1
2. Trump, taxes and jobs
For generations, the Republican Party has pitched the cure of tax cuts for whatever ails the American economy, and 2017 is no different.
In an era of unprecedented disunity within the GOP, the only thing the White House and Congress can seem to agree on is taxes. As President Trump puts it, "Our country and our economy cannot take off like they should unless we dramatically reform America's outdated, complex, and extremely burdensome tax code."
Back to the supply side: Because tax cuts big enough to make a splash cost a lot of money, proponents like to argue that their reforms will cause so much economic activity as to make the cut costless, writes my colleague Chris Matthews. This goes back to supply-side economics and Arthur Laffer, whose famous "Laffer Curve" posits government revenue pours in after the tax-cut elixir. Without citing him, the administration is promoting this theory now.
But there's little evidence to support Laffer: Even the Tax Foundation, which has long advocated lower business taxes, says that when adjusting for economic growth, a Trump proposal for faster expensing of capital equipment would cost $1.5 trillion in revenue over ten years, while adding just 800,000 new jobs and raising wages by 3.6% in the long run.
The bottom line: George W. Bush was the last president to try the supply-side method, but his record makes it difficult for conservatives to argue that large new income tax cuts for the top bracket will do much for the broader economy. The evidence from the Reagan era in the 1980s offers a stronger case for slashing business taxes, but even so, the benefits of tax cuts are uncertain, while the costs are known, and significant.
https://www.axios.com/newsletters/axios-future-f78412ff-89e7-4f83-8def-9ff2688d37eb.html?chunk=2#story2
3. Intel joins fight against money launderers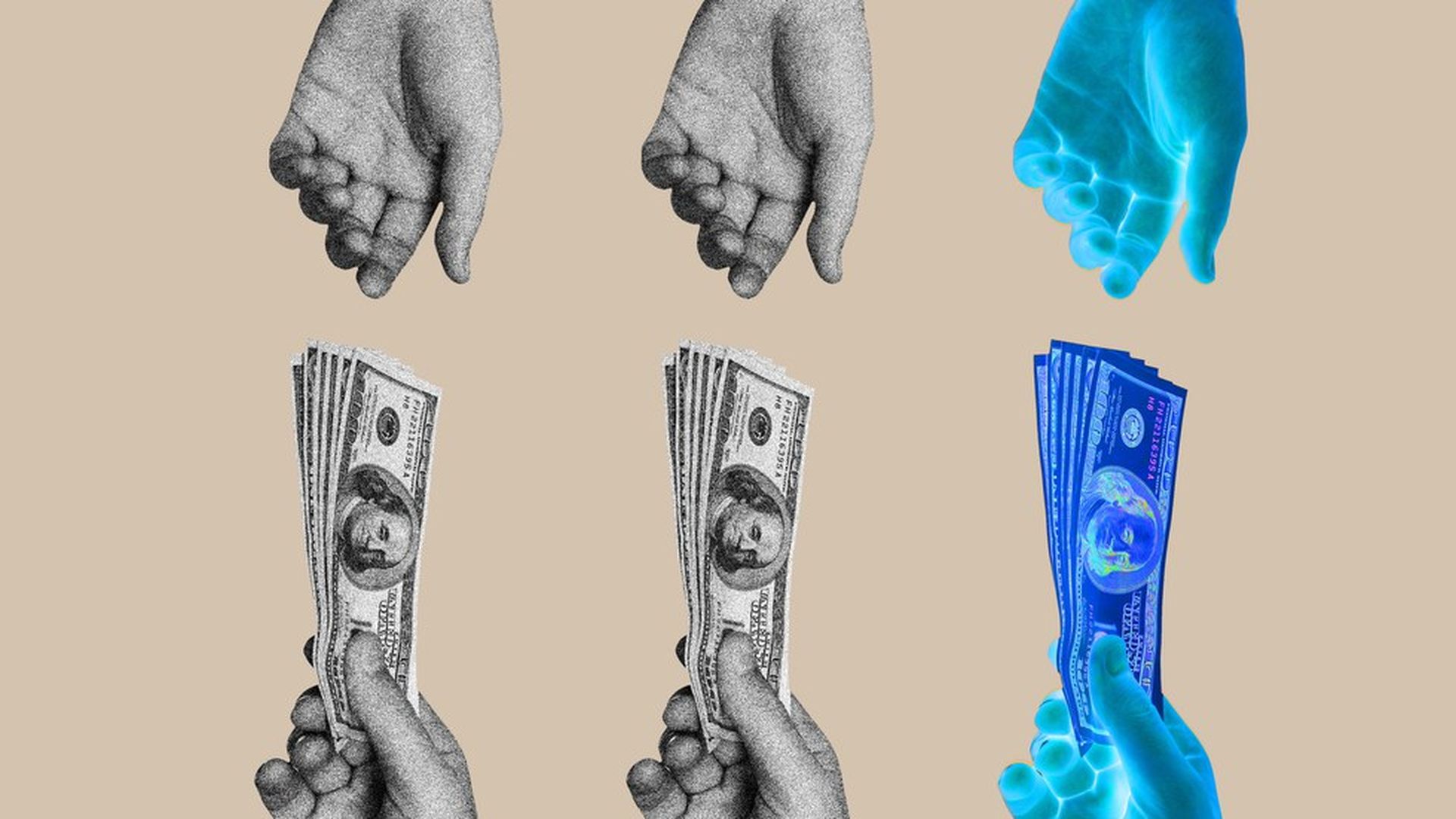 Intel today released intelligent software that targets money laundering, often used by corrupt autocrats, narcotics traffickers, and sanctions-busters to legitimize their illicit cash.
Why it matters: The announcement comes amid a broad commercial struggle between Intel and chip rivals like Nvidia, with which it is in a death grip for the rich future of enabling artificial intelligence. Intel is putting markers on the board with this announcement, showing off its know-how in the serious and exotic space of tracking illicit cash, which is harder and harder to detect amid the sea of data coursing through the global financial system.
The scale is immense: In 2016, between $800 billion and $2 trillion in illicit cash, equivalent to 2%–5% of global GDP, was laundered in various ways, according to the United Nations. In just one series of transactions, western banks including Citi, Barclays and Deutsche Bank were conduits for $22 billion illicitly shipped out of Russia from 2011 to 2014, according to an investigation by the Organized Crime and Corruption Reporting Project and Russia's Novaya Gazeta.
How it's usually investigated: Gayle Sheppard, vice president of the Saffron AI Group, an artificial intelligence subsidiary that Intel acquired two years ago, tells Axios that standard software models attempt to attack these industrial-scale criminal operations by studying financial transactions. But ferreting through the data can take weeks or months, she said.
What AI can offer: Intel is using a form of AI known as "associative memory," which Sheppard said incorporates transactions and suggestive personality behaviors, meaning the people and organizations that carry out the money laundering.
https://www.axios.com/newsletters/axios-future-f78412ff-89e7-4f83-8def-9ff2688d37eb.html?chunk=3#story3
4. Exclusive: Getting to the We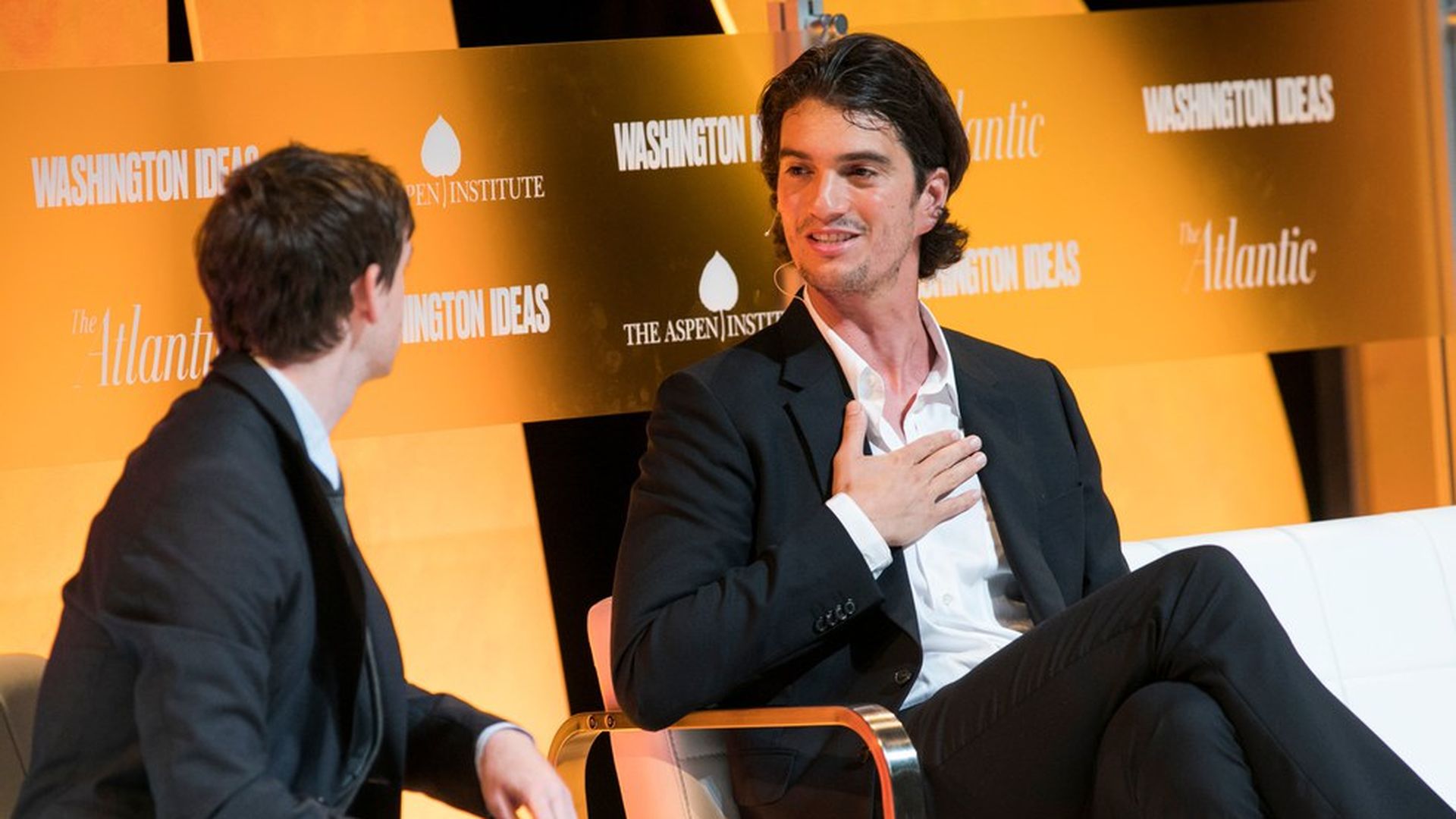 WeWork, the $20 billion office leasing startup, today announced a push into the think-tank space — via a partnership with Steve Jobs biographer Walter Isaacson and the tony Aspen Institute for a series of studies on the future of work and cities.
Like Uber and Airbnb, WeWork has attained an astronomical valuation while changing how cities around the world operate. With the move into public policy, co-founder Adam Neumann seeks to better understand — and, if he can, influence — what happens next in those cities.
Adding it up: Data is said to be the new oil, and artificial intelligence to have a future as big as electricity. But WeWork reflects today's reality in Silicon Valley, whose splashiest companies are selling something wholly different — the intangibles of emotional intelligence and mood music.
The culture starts here: Neumann and co-founder Miguel McKelvey have been the recipients of years of fawning media coverage. Most of these articles and videos point out their fondness for new-agey language (like this 2015 appearance in which, it was noted, Neumann said the word community "at least a dozen times"), and the 6-foot-5 Neumann's looks ("he resembles a rock star," one writer said flatly).
Enter emotional intelligence: Neumann clearly wants to add substance to WeWork's public persona — for lack of better phrase, to show that he is not just a pretty face. He is making no quiet thing out of his leap into public policy — the company is doing a big rollout of the partnership with Aspen.
The research: With the reams of data collected and collated on its work spaces every day, WeWork has the unusual makings of a comprehensive understanding of how work is really done today in 18 countries and counting. The relationship with Aspen intends to help cities understand the economic impact of innovation clusters, with research into these concentrations of startups and surveys of WeWork's far-flung membership (Isaacson is leaving Aspen at the end of the year for a professorship at Tulane University).
https://www.axios.com/newsletters/axios-future-f78412ff-89e7-4f83-8def-9ff2688d37eb.html?chunk=4#story4
https://www.axios.com/newsletters/axios-future-f78412ff-89e7-4f83-8def-9ff2688d37eb.html?chunk=5#story5
6. 1 smart thing: Sensing when we fall down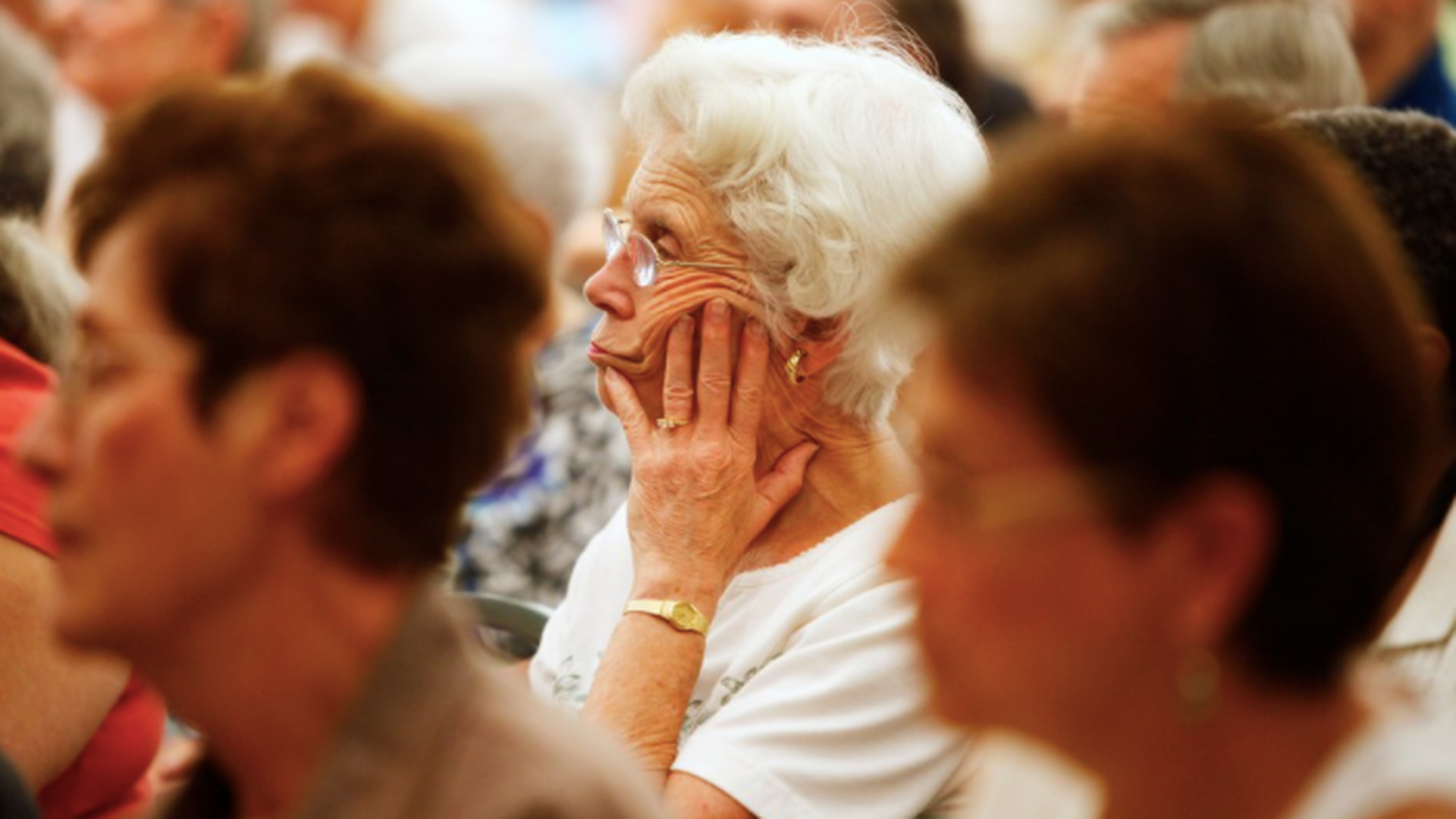 Artificial intelligence is coming to your sportswear: Sensoria Health Powered by Genesis uses sensors in socks and shoes to detect pressure points and balance, and track and help prevent life-threatening falls. The partnership combines products from the smart garments company Sensoria and expertise on senior citizens from Genesis Rehab Services, writes my colleague Shannon Vavra.
One important number: Every 11 seconds an older adult is treated in the emergency room for a fall.
"Smart garments": Sensoria plans to roll out the wearable tech at some 450 skilled nursing centers and senior living communities owned by Genesis, per GeekWire.
A growing market: AI could increasingly become an asset to the elderly caretaker industry since by 2060 the 65-and-older population's share of the country is on track to jump from 15% to 24%, per the Population Reference Bureau.