Welcome back. Please invite your friends and colleagues to join the conversation. Tell me anything on your mind, including what you think about what you are reading here and in the daily stream. Just reply to this email, or reach me at steve@axios.com.
Let's start with how ...
https://www.axios.com/newsletters/axios-future-d780e5e5-dffa-4447-b6a9-0f0603321276.html?chunk=0#story0
1 big thing: Robots are coming for other people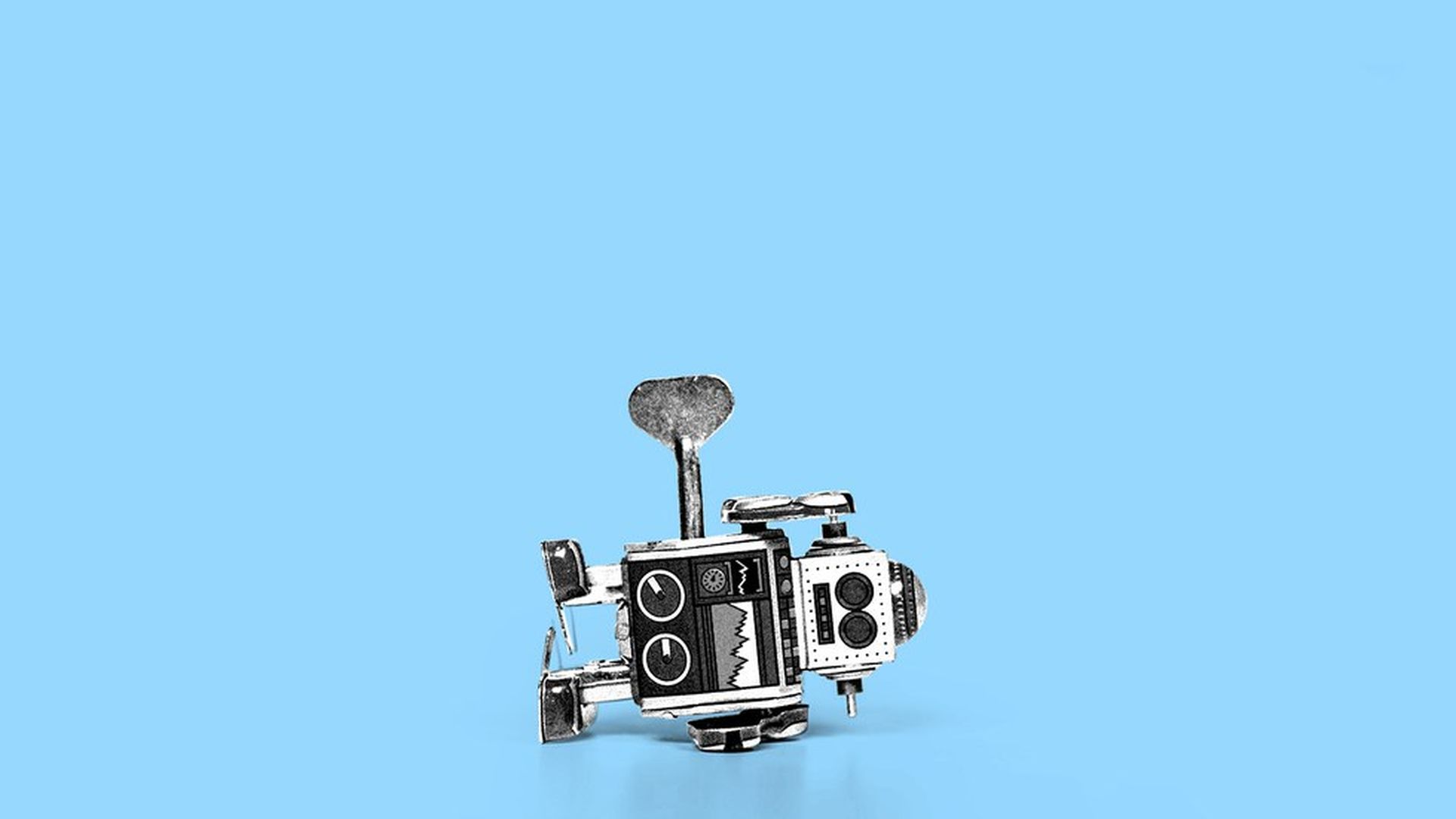 Nearly two-thirds of Americans expect humans to struggle to find work in a future of robots, all humans except themselves, that is — they are not worried about losing their own jobs to automation, according to a study released today by Pew Research.
The study confirms prior research that, despite the knowledge that a powerful new technological force is gathering momentum, most Americans remain unworried about their own well-being, leaving themselves potentially vulnerable to personal financial crisis. "For many people, this isn't real until it actually happens to them," Pew's Aaron Smith, who led the project, told my colleague Stef Kight.
What they have yet to recognize, Smith said, is that "it's not just something that's going to happen to fast food workers and insurance clerks," but to people just like themselves.
The bottom line: Numerous experts challenge such pessimism — the economy, they say, will produce new professions that we cannot currently imagine. But there is very little dispute that a lot of jobs will vanish, cutting across industries. The unknowns include how long it will take for these new jobs to materialize, and who will get them — will it include most of those whose jobs are eliminated?
Be smart: In a study last month, Bloomberg Beta, a venture capital firm, found that just 12% of Americans worry about their own job being wiped out. But should dislocation occur on the scale some forecasters project, experts fear social chaos. "Some people will be taken by surprise, and nothing leads to instability more than frustrated expectations," Bloomberg Beta's Roy Bahat told Axios.
https://www.axios.com/newsletters/axios-future-d780e5e5-dffa-4447-b6a9-0f0603321276.html?chunk=1#story1
2. The resistance against Big Tech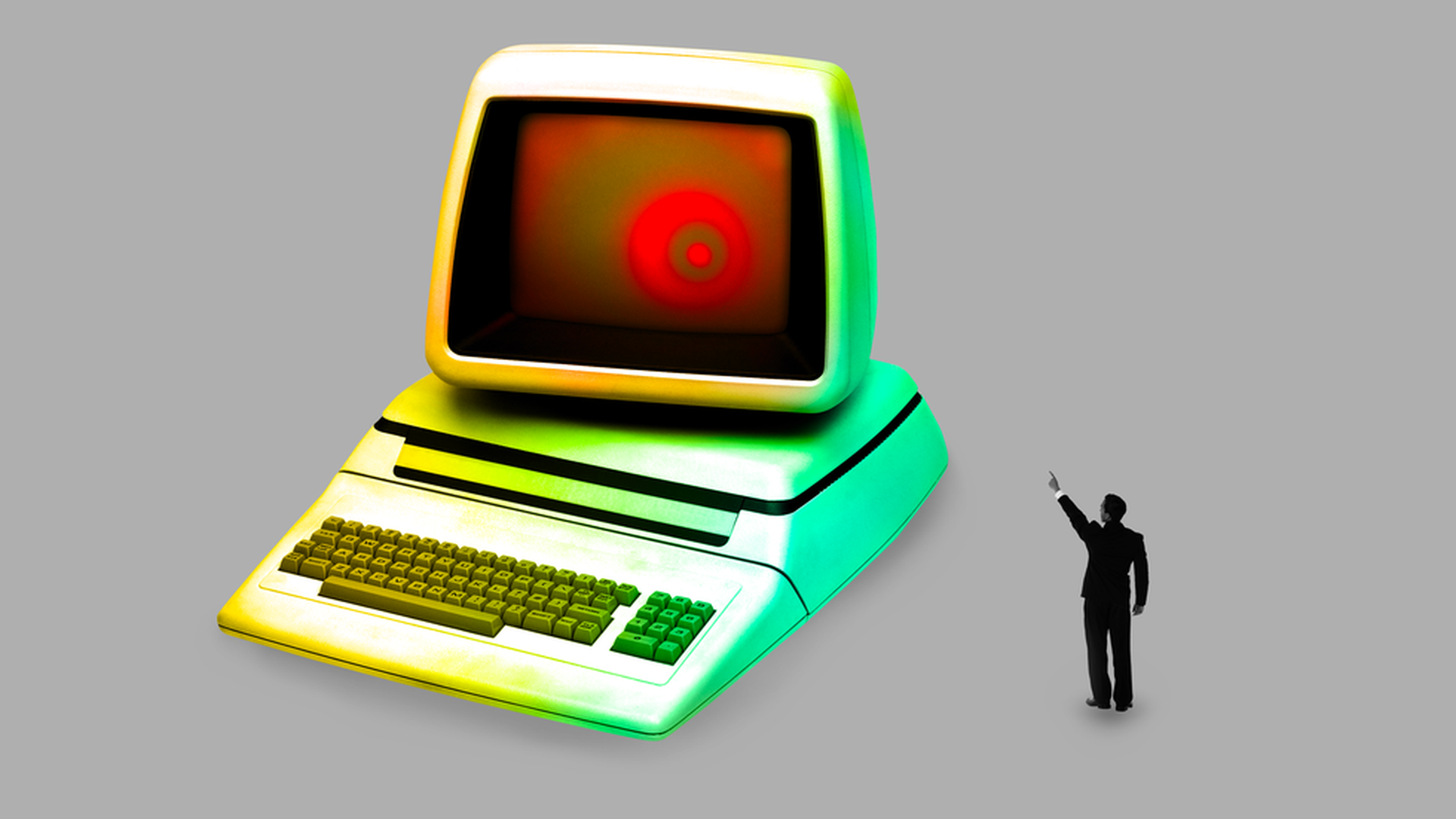 Big Tech's main virtue — its very bigness — is getting it in trouble. Facebook, Google and Twitter are on the hot seat for their credulousness about Russian intelligence operations. And Amazon always seems on the verge of swallowing up another retail sector. Now, there are calls to break them up over their perceived domination of technologies of the future, chiefly artificial intelligence.
One example of the resistance: LiftIgniter, a San Francisco-based AI startup, says it has devised a predictive algorithm that allows smaller players to perform one of the main functions that make Big Tech so financially successful — to forecast in real time what a user wants to click on next, and then provide it. This "flywheel effect" is what keeps people returning to click on Google and Facebook, CEO Indraneel Mukherjee tells Axios. But if Big Tech's dominance in AI isn't curbed, he says, "the rest of the Internet will stop existing."
But isn't there now a new trap? Having loosened Big Tech's grip on Internet users, doesn't Mukherjee's company now go on to contribute to the country's echo chamber, in which people — aided by algorithms created by the same Big Tech — read and listen only to voices with which they already agree?
Mukherjee agreed that is a risk, but he said that an algorithm can also be programmed to provide regular, diverse content — half the suggested material being for the clicks, and the other half containing different "clusters of topics," he said. "Technology is powerful enough to do the right thing," he said. "It's being pushed to emphasize something not completely moral."
https://www.axios.com/newsletters/axios-future-d780e5e5-dffa-4447-b6a9-0f0603321276.html?chunk=2#story2
3. Trump's trade deficit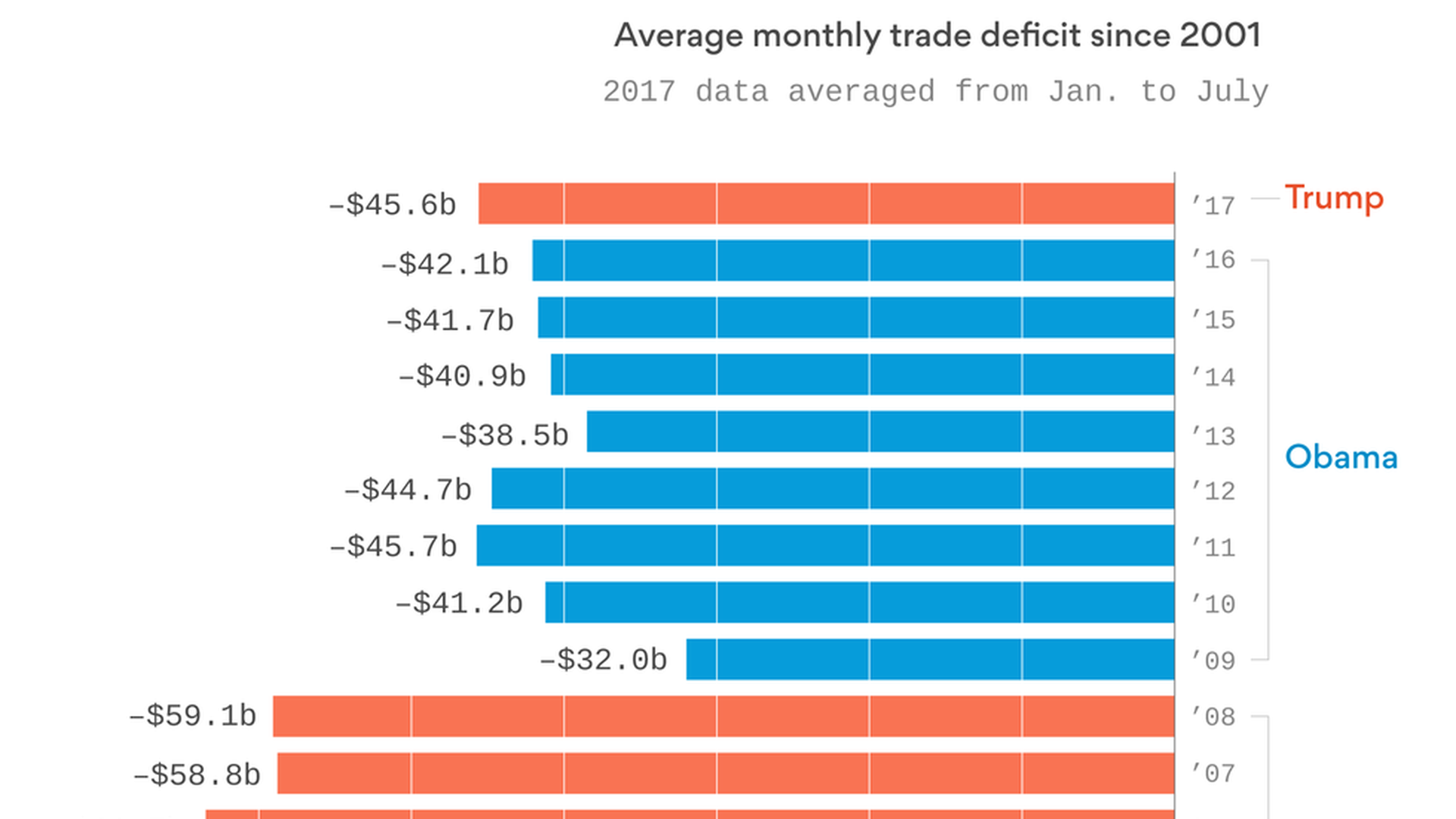 Trade was a defining issue for candidate Donald Trump in 2016, when he lambasted American NAFTA negotiators for "the worst trade deal maybe ever signed anywhere" and an unconscionable strike against U.S. manufacturing jobs. As president he upended the Trans-Pacific Partnership for similar reasons. His biggest data point, wielded like a cudgel: America's $500 billion annual trade deficit.
But the numbers are going against Trump so far: the U.S. trade deficit was $44 billion in August, for example, above the monthly average of $42 billion in 2016, Barack Obama's last full year in office, writes my colleague Chris Matthews. As you see in the chart above, the 2017 monthly average of $45.6 billion is far worse than any year of Obama's presidency apart from 2011, when the deficit was $45.7 billion.
Why it matters: Trump may come to regret using the trade deficit as an economic scorecard, because its overall size is driven by forces over which the U.S. exercises only limited influence, like foreign central bank actions or trade policies.
The tale of steel: The recent struggles of the American steel and aluminum industries exemplify the shortcomings of Trump's trade policy. In April, he announced an investigation into global steel, to learn whether foreign competition was damaging U.S. national security by limiting American steel and aluminum manufacturing capacity.
Imports erupted: The first thing that happened was a surge in U.S. steel imports, as buyers sought cheap steel before tariffs were enacted and U.S. trade partners retaliated.
Now exporters have the worst of both worlds: Trump's tough trade talk is causing uncertainty in exporting industries, and Republican opposition to protectionist policies. Meanwhile, his unwillingness to ruffle Chinese feathers amid the North Korean nuclear standoff means the enactment of no new, tough tariffs or other punitive measures.
https://www.axios.com/newsletters/axios-future-d780e5e5-dffa-4447-b6a9-0f0603321276.html?chunk=3#story3
4. Worthy of your time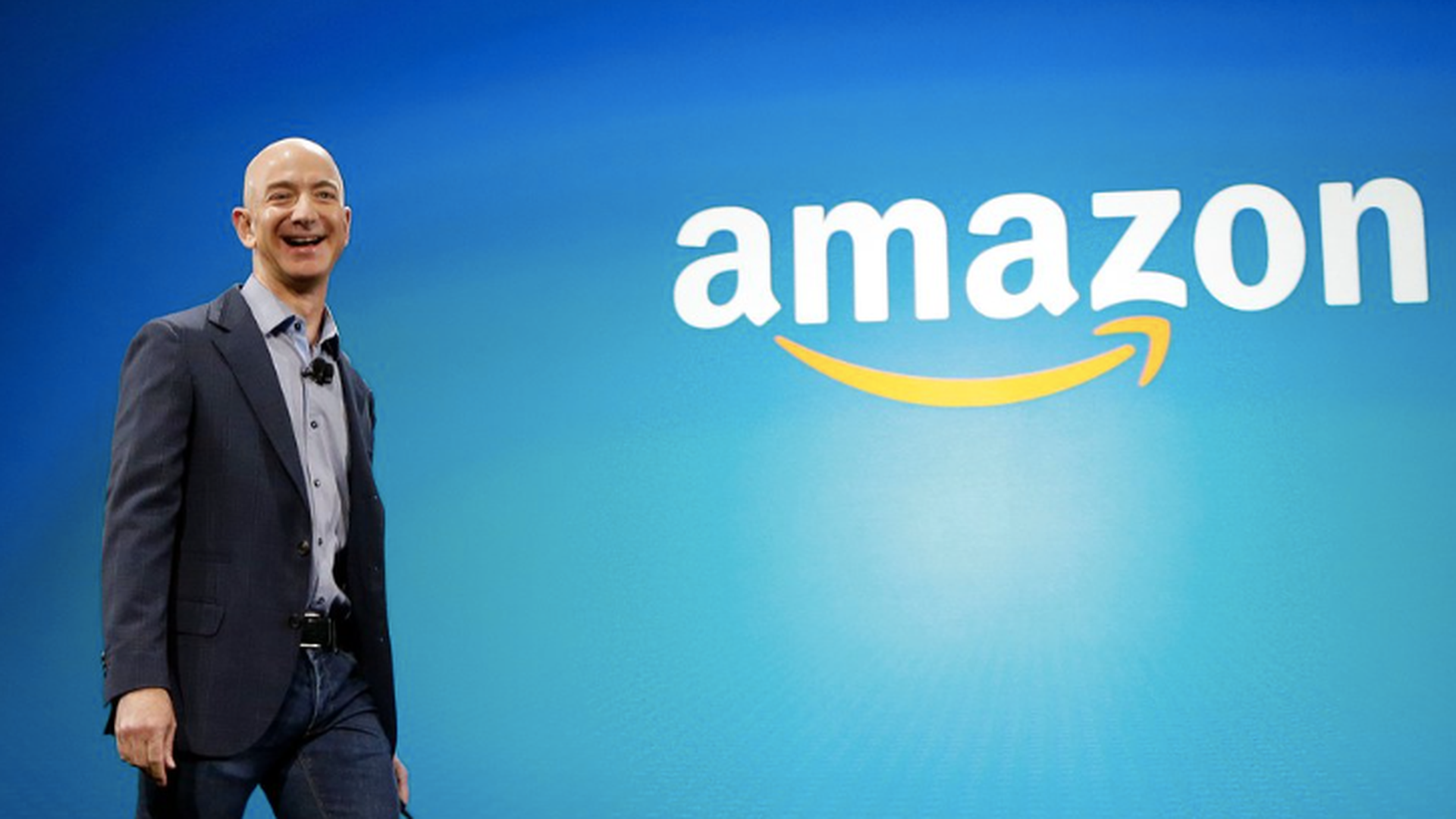 https://www.axios.com/newsletters/axios-future-d780e5e5-dffa-4447-b6a9-0f0603321276.html?chunk=4#story4
5. 1 fun thing: For Springsteen, a future of work on West 48th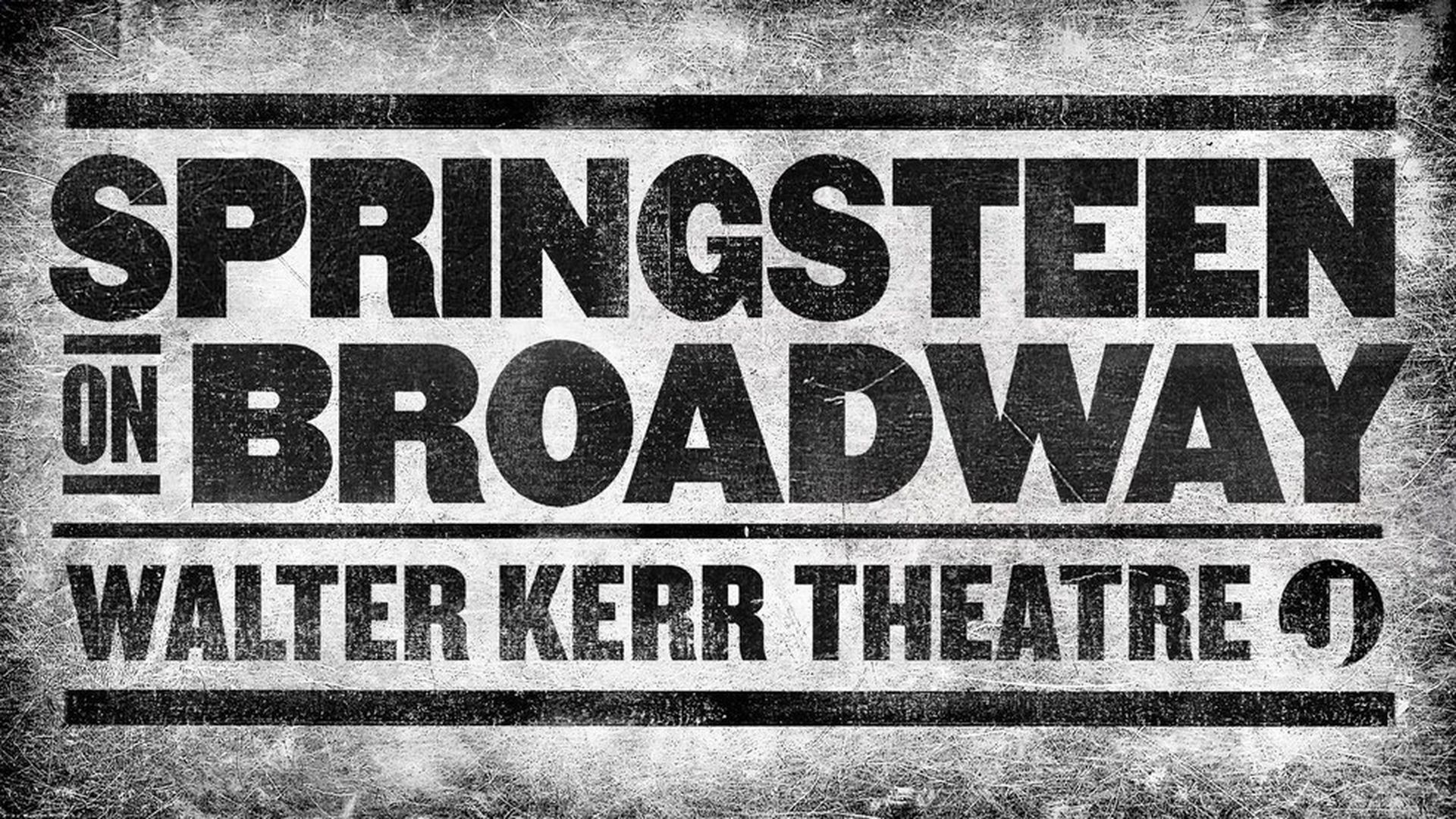 Adam Silverstein has seen about three dozen Bruce Springsteen concerts, and his father, Mark, around 150. Last night, they went again, this time to the Walter Kerr Theatre in New York, where Springsteen was debuting before next week's official start of his first appearance on Broadway.
When it's the Boss, there are no political parties: The man who has made a career of describing the pain, love and sorrow of the working class cut through the vitriol outside. "In a day where our politics are so polarizing, no one goes to a show and looks at the person next to them and wonders if they're a Democrat or a Republican or an independent," Silverstein told my colleague Haley Britzky by phone today.
Springsteen is a habit for a lot of people: Lynn Klein-Rosner was seeing him for the 75th time. She was with her wife, Nicole. Klein-Rosner gave this snapshot of the show: "He moved around from guitar to piano like he did on the Devils and Dust tour, but the intimacy of the place and his stories made it feel like we were a guest in his home."
She said, "Even if you aren't a huge fan of his music you would still enjoy hearing him talk about his childhood, his jokes about he never held an honest job yet that is all he sings about, and the way he so lovingly talks about his mother."