Has your neighbor signed up?
Today's Smart Brevity count: 853 words, a 3 minute read.
What else should we write about this summer? Hit reply to this email or message me at steve@axios.com, Kaveh Waddell at kaveh@axios.com and Erica Pandey at erica@axios.com.
Okay, let's start with ...
1 big thing: Reskilling-in-a-box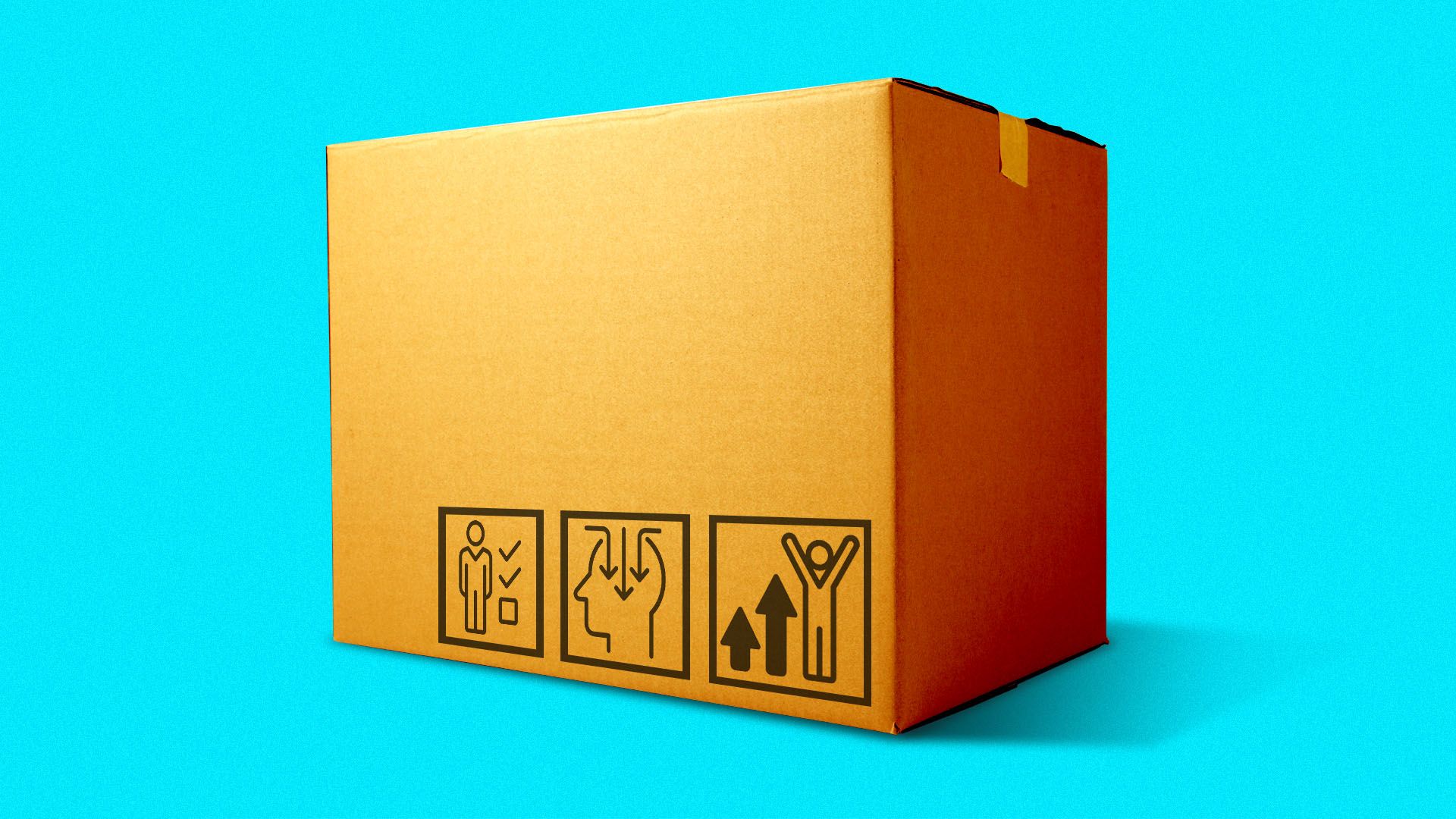 As automation gnaws at the economy, Fortune 500 companies have come out with training programs to prepare their workers for a future in which their jobs change significantly — or cease to exist at all, Erica writes.
Why it matters: Alongside those programs, a for-profit, training-as-a-service industry is emerging — firms that will come into your company and train everyone for you. Amazon, with its troves of data and cash, may be best positioned to dominate this new reskilling-in-a-box business.
The big picture: Around 90 million American workers will require some degree of new training to hold onto their jobs in the near future, says Andy Van Kleunen, CEO of the National Skills Coalition. "But companies and governments have barely figured out how to close skills gaps."
"We know how to take someone with a college degree and teach them machine learning," he says. "Taking someone who's reading at an 8th grade level and training them for an IT job" is much more difficult.
The field of companies in the reskilling game is relatively narrow. "There are a couple of examples of boot camps that are focused on a small set of tech skills," but that's it, says Matt Sigelman, head of Burning Glass Technologies, a labor analytics firm.
Driving the news: Amazon announced last week that it is putting $700 million into training 100,000 employees, one-third of its U.S. workforce, over the next 6 years. Broken down, that totals just $1,077 per worker per year.
The average firm spends $1,296 a year per employee on training, according to the Association for Talent Development, which makes Amazon's commitment less impressive, writes Bloomberg's Eric Newcomer.
The bigger bet for Amazon — with its history of monetizing shipping, warehousing and data storage — would be to design a model that works for training and sell it to dozens of other firms.
Amazon training-in-a-box: Amazon tells Axios that it is focusing only on its own employees and is not out to create a standalone service for other firms. But experts say the signs — and logic — are there for the e-commerce giant to launch such a business, as it has already done with Marketplace, Fulfillment by Amazon and AWS.
It arguably has already gotten started: Amazon has rolled out one of its training programs, Career Choice, to several companies across 13 countries. Through the program, it partners with community colleges to train current Amazon workers and place them in jobs ranging from dental hygienist to plumber to web developer.
Its advantage over other training companies is the same it has in other fights — data.
The e-commerce giant can curate its training "on a warehouse-by-warehouse basis based on the data it has" on its massive pool of employees, says Sigelman.
It also knows what sorts of programs are most effective and how large or small the skills jumps are between certain jobs, he says.
The other side: "Selling commodities is easier to scale than training human beings," says Van Kleunen.
If Amazon or other firms want to offer such services, "there's a publicly funded infrastructure of community colleges and schools that will be required to pull that off," he added.
The bottom line: The potential market is huge. Per an analysis by the World Economic Forum, the cost to retrain 77% of U.S. workers at risk of displacement is $20 billion.
2. The future of the Moon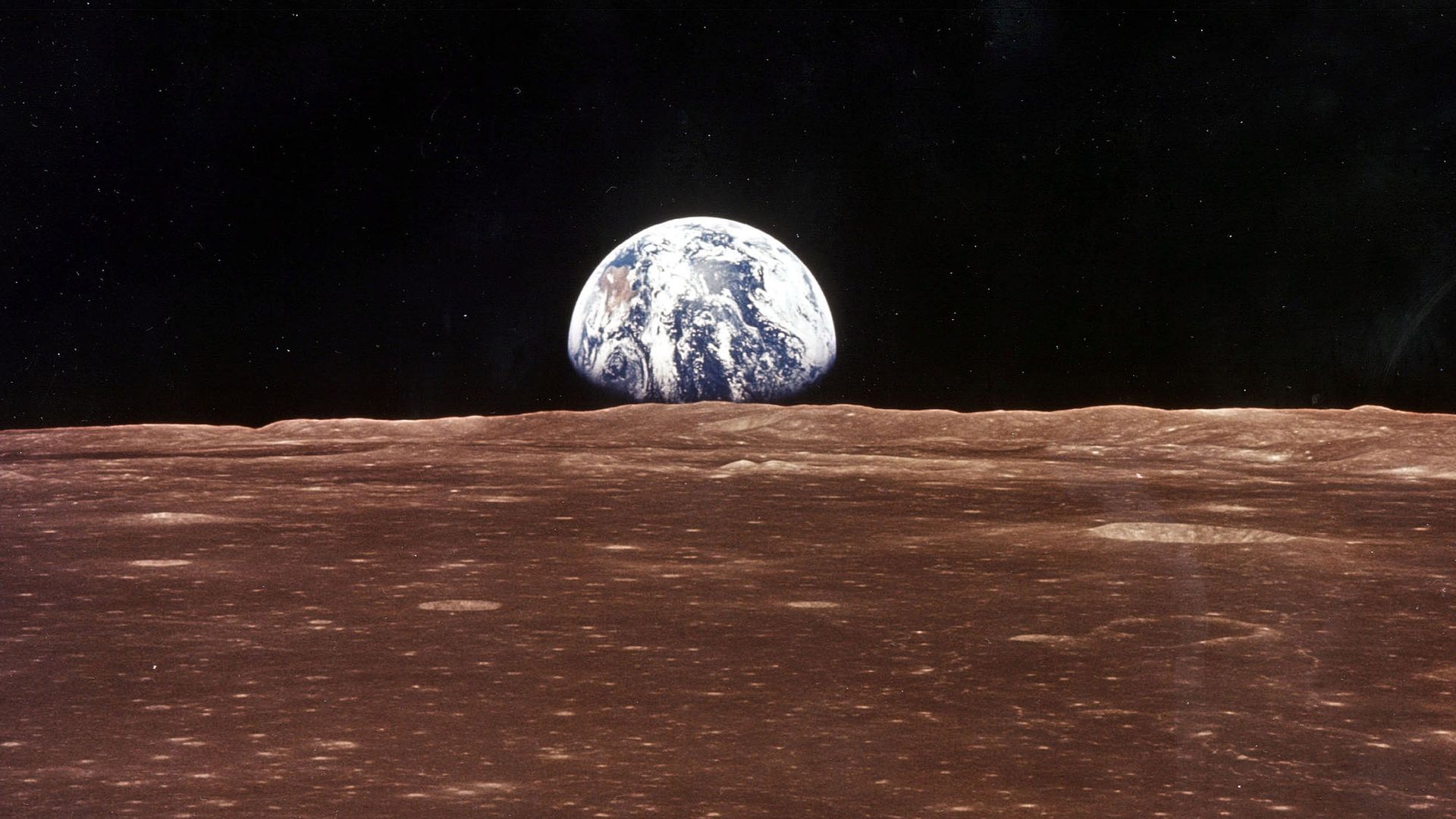 A half-century ago, humans took their first steps on the Moon. But NASA administrator Jim Bridenstine says that if it weren't for politics, humans would still be on the Moon — or even Mars, writes Axios' Miriam Kramer.
What he means: Back in the early 1970s, Congress quickly lost interest in the space program after the initial Moon voyages, and NASA's budget shrunk commensurately.
NASA is now aiming to get humans back on the Moon by 2024.
Meanwhile, it and private ventures, notably SpaceX, are also looking to reach Mars.
3. Prime Day in two stats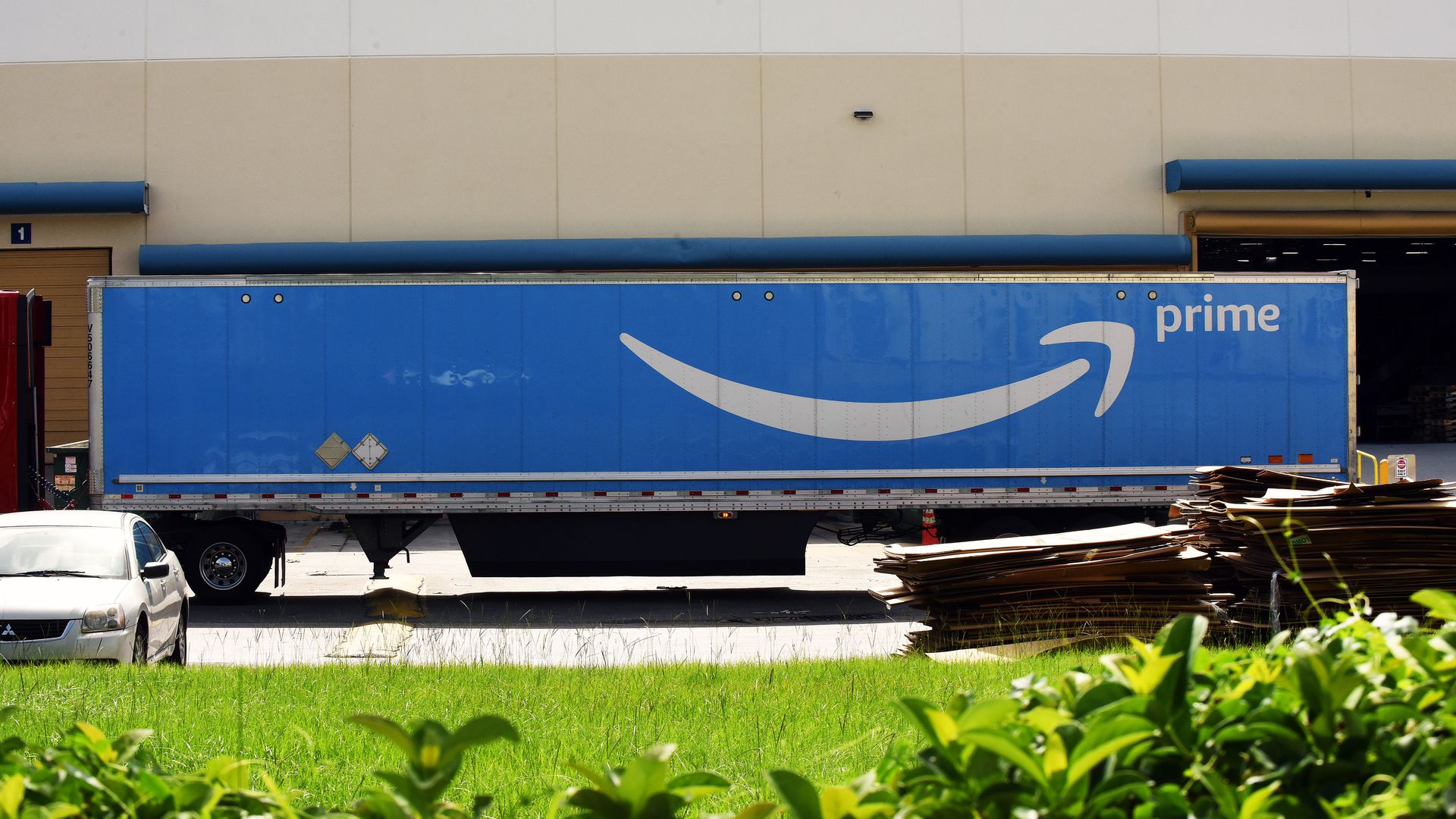 Amazon's fifth annual Prime Day, which ends tonight, has been its biggest yet, writes Erica.
Shot: It was the first time more than half (51.3%) of U.S. households were Prime members during the deals marathon, reports Retail Dive. Amazon is expected to bring in a record $8 billion.
Chaser: Last year, Chinese e-commerce king Alibaba's Singles Day — its own summer sale — beat Amazon's 2018 Prime Day sales in 10 minutes.
Go deeper: Erica talked Prime Day with Axios' Dan Primack on the Pro Rata Podcast.
4. Worthy of your time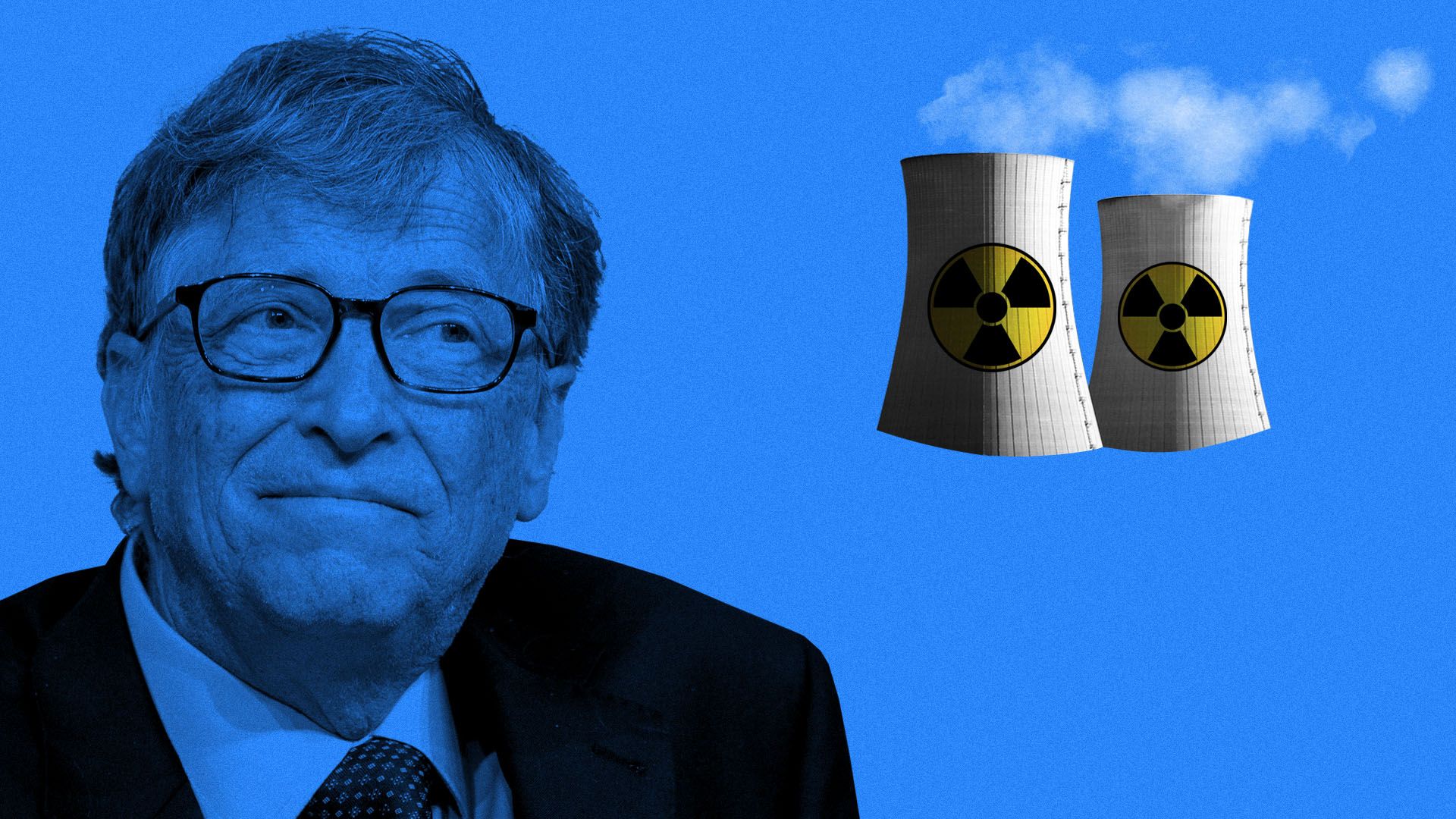 The race to replace the battery (Jessica Twentyman — FT)
Bill Gates worries about his nuclear power bet (Amy Harder — Axios)
How to smuggle an armored Mercedes into North Korea (Timothy Martin — WSJ)
The 5x increase in California fires (Robinson Meyer — The Atlantic)
The new homesteaders (Ted Conover — Harper's)
5. 1 revolting thing: A meat carrot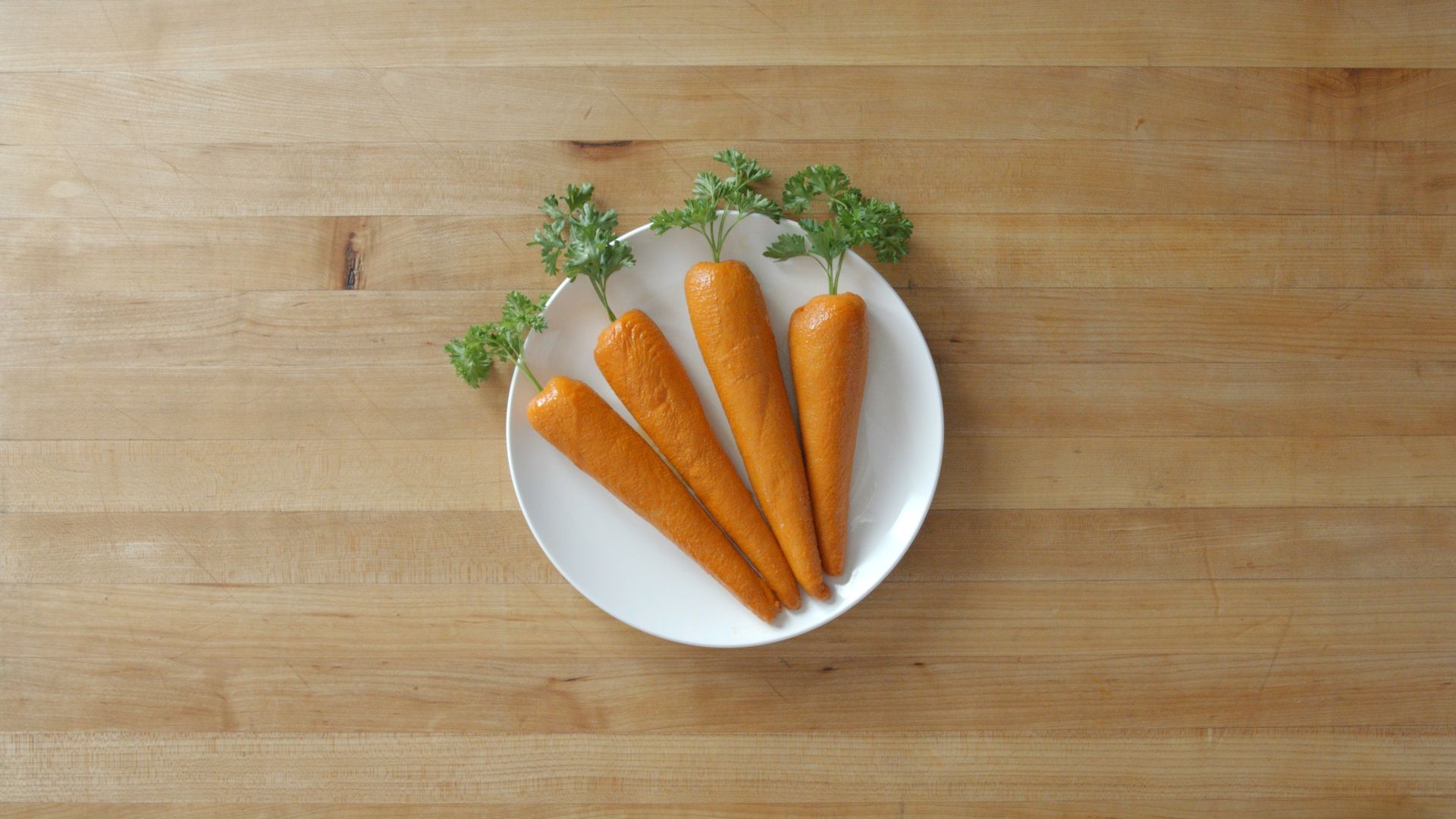 The fight against fake meat is getting weirder, Erica writes.
As we reported last week, there's a new Mississippi law that bans plant-based meat manufacturers from labeling their products as "vegan sausage" or "veggie burgers" because they don't actually come from slaughtered animals.
Now fast food chain Arby's is out with the "marrot" — a fake carrot made with turkey.
I asked a few colleagues if they would ever eat a meat carrot. One shrugged and said, "Sounds like a Slim Jim." Another said, "I've just never looked at meat and thought, 'That looks good, but I wish it looked more like a vegetable.'"
Watch how the carrot gets made — if you dare.