Welcome back to Future. Thanks for subscribing. Consider inviting your friends and colleagues to sign up. I'd love to hear your ideas of what we ought to cover, are getting wrong, or anything else you care to share. Just hit reply to this email or message at steve@axios.com. Let's start with ...
https://www.axios.com/newsletters/axios-future-d1bee697-302c-4f9e-9f05-e0b53e3a27f4.html?chunk=0#story0
1 big thing: poverty in America
For two years, U.S. politics has been dominated by the anger and resentment of a self-identified "forgotten" class, some left behind economically and others threatened by changes to their way of life.
Now, a new study begins to show the scale of the problem: at a time of rock-bottom joblessness, high corporate profits and a booming stock market, more than 40% of U.S. households can't pay the basics of a middle-class lifestyle — rent, transportation, child care and a cell phone, according to a new study.
Quick take: The study, conducted by United Way, found a wide band of working U.S. households that live above the official poverty line but below the cost of paying ordinary expenses. Based on 2016 data, there were 34.7 million households in that group — double the 16.1 million who are in actual poverty, project director Stephanie Hoopes tells Axios.
The United Way study, to be released publicly tomorrow, suggests that the economically forgotten are a far bigger group than many studies assume — and, according to Hoopes, appear to be growing larger.
By the numbers: The study found that North Dakota has the smallest combined population of poor and those between the poverty line and the middle class, at 32% of its households. The largest is 49%, in California, Hawaii and New Mexico. "49% is shocking. 32% is also shocking," Hoopes said.
https://www.axios.com/newsletters/axios-future-d1bee697-302c-4f9e-9f05-e0b53e3a27f4.html?chunk=1#story1
2. The wage crisis
In recent months, we've discussed how, in the future of automation, the crisis in the advanced economies may be flat wages and not a lack of jobs.
That future appears already to be here, suggests the United Way study described above: In April, unemployment fell to 3.9%, but two-thirds of U.S. jobs pay less than $20 an hour. And the three most-common jobs, held by 11.5 million people, pay much less:
Retail sales ($13.07 an hour)
Cashier ($10.43)
Food-preparer ($9.84)
Why it matters: In the first technological cycle of the Industrial Age, in the beginning of the 19th century, we got the Luddite uprising. Over the subsequent decades, jobs were destroyed and new jobs created, roiling millions of people's lives. But the biggest crisis was low wages — Americans could not afford the basics.
It took until around the 1880s for average wages to rebalance.
But by then, widespread inequality had triggered a global political crisis very much resembling today's (for more, read Barbara Tuchman's The Proud Tower. h/t Karen Harris)
Today, many teachers are in the group that can't afford the basics: Near the high end of the United Way survey are elementary school teachers, earning an average of $29.51 an hour.
Another worrying sign: As boomers age, they will need personal care aides, a job requiring numerous nuanced skills including empathy. They earn an average of $10.92 an hour.
https://www.axios.com/newsletters/axios-future-d1bee697-302c-4f9e-9f05-e0b53e3a27f4.html?chunk=2#story2
3. Be happy and you'll live longer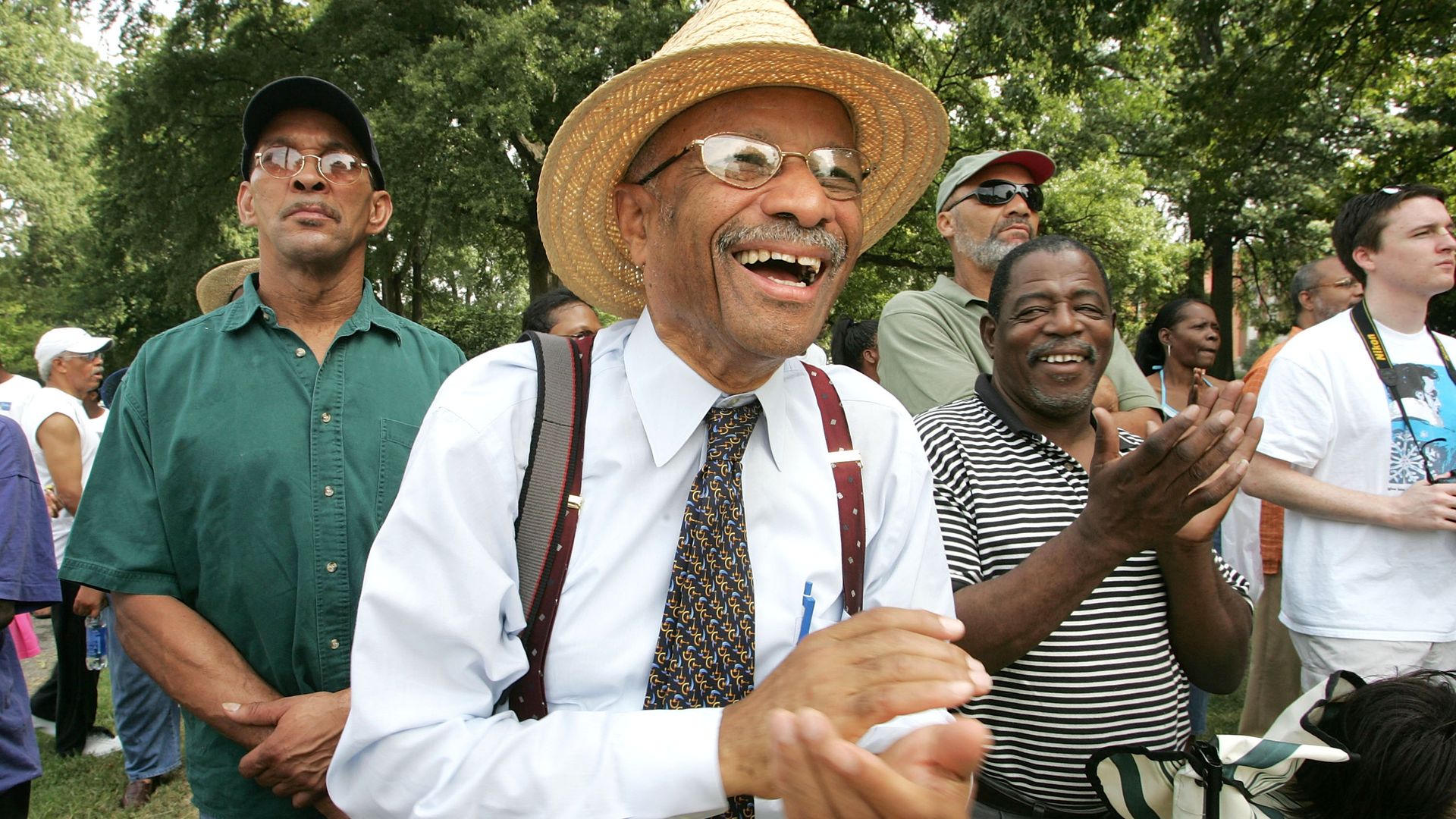 Studies have long linked optimism and the attainment of life goals, but a new paper says hopeful people also live longer.
Quick take: The paper, co-authored by Brookings' Kelsey O'Connor and Carol Graham, tracked heads of household starting in 1968. In 2015, 74.8% of the pessimistic people were dead, compared with 68.9% of those who were optimistic.
In addition, optimists had a 52% probability of surviving another year, while pessimists were at 48%.
Women heads of households were the happiest over the period.
How they defined optimistic: The paper describes optimism or hopefulness as "a positive belief that good rather than bad things will happen, as well as the ability to plan for and work toward goals, the latter requiring a certain level of agency."
It stands to reason that attitude is important in outcome. But O'Connor and Graham found a virtuous circle leading to optimism and, as a result, longer life:
"The way to understand our results is optimistic people live longer in part because they are better educated, earn greater incomes, and are free from mental or physical work limitations," they wrote.
"Optimists [were] more likely to invest in their education, and then education leading to better outcomes along many different aspects of life."
By the numbers: The paper, using data from the U.S. Panel Study on Income Dynamics, tracked 7,912 heads of households starting in the period 1968-1975. Their average initial age was 45.
It finds that "people with less than a high school degree show the greatest declines in optimism, which along with their long-run links to premature mortality and deaths of despair," calls for more study.
They reject the belief of some researchers that you are set early as either an optimist or a pessimist. They "believe education can influence optimism and optimism can influence education."
https://www.axios.com/newsletters/axios-future-d1bee697-302c-4f9e-9f05-e0b53e3a27f4.html?chunk=3#story3
4. A Future reader on the manufacturing implosion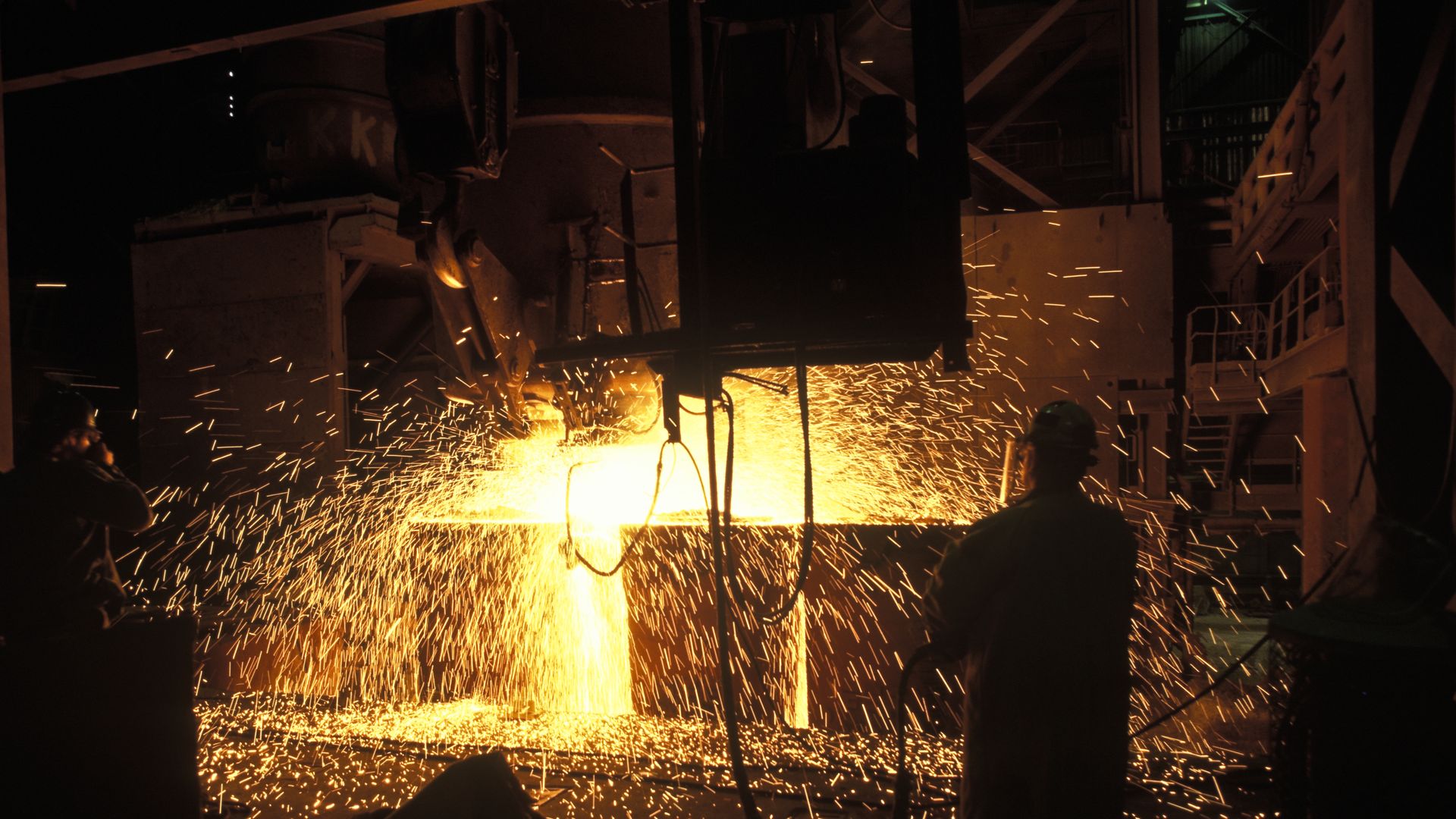 Lots of readers responded to last issue's post on how not automation, but the rise of developing nations, particularly China, may be most responsible for the implosion of U.S. manufacturing employment.
Among them was McKinsey's Sree Ramaswamy, who added more nuance to the discussion. Small- and medium-size manufacturers suffered the most as a whole, but the impact varied by industry, Ramaswamy said. Here's more (I edited for space):
The China effect is especially strong in retail-driven industries such as apparel and appliances. In electronics, too, Chinese manufacturers have capitalized on low labor costs and, more importantly, their proximity to East Asian component manufacturers (from integrated chips to displays) to become an assembly hub. 
But China plays a very small role in the U.S. automobile industry, which saw a 50% job loss over the 2000s decade. Here, the job losses resulted from a combination of:
Competition from Europe, Japan and South Korea (boosted by a relatively strong dollar)
Customer preferences for small cars and hybrids (boosted by high oil prices that dampened demand for US-made pickups and SUVs), and
The response of U.S. car makers, shifting some of their sourcing to Mexico to remain cost-competitive in this challenging environment.
There have been productivity improvements and automation in the newer assembly plants (the auto industry is the largest buyer of industrial robots). But those upgrades haven't made it into most of the domestic supply chain, where assets are aging rapidly as firms have deferred investments. 
https://www.axios.com/newsletters/axios-future-d1bee697-302c-4f9e-9f05-e0b53e3a27f4.html?chunk=4#story4
5. Worthy of your time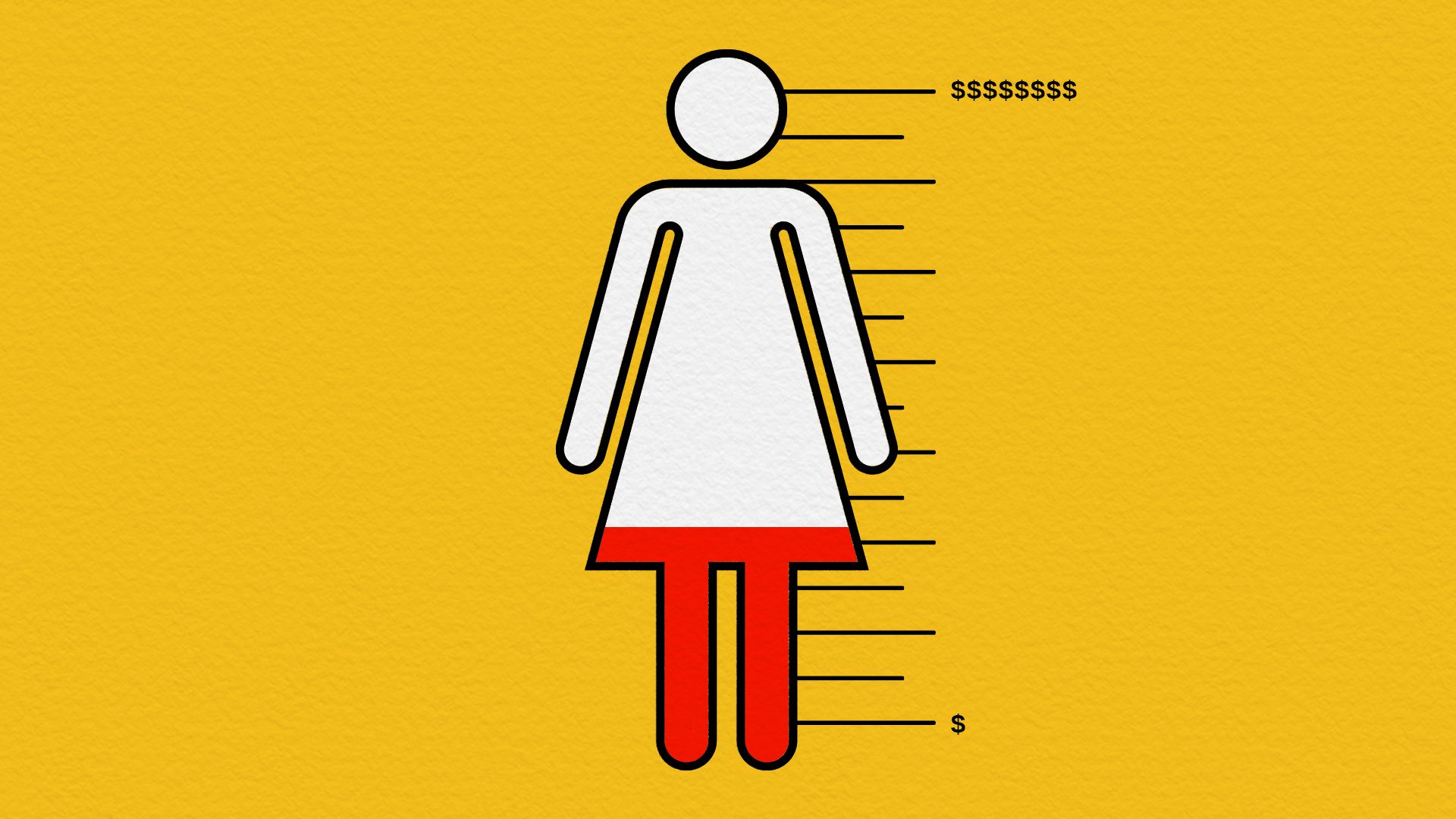 https://www.axios.com/newsletters/axios-future-d1bee697-302c-4f9e-9f05-e0b53e3a27f4.html?chunk=5#story5
6. 1 lunar thing: A library on the Moon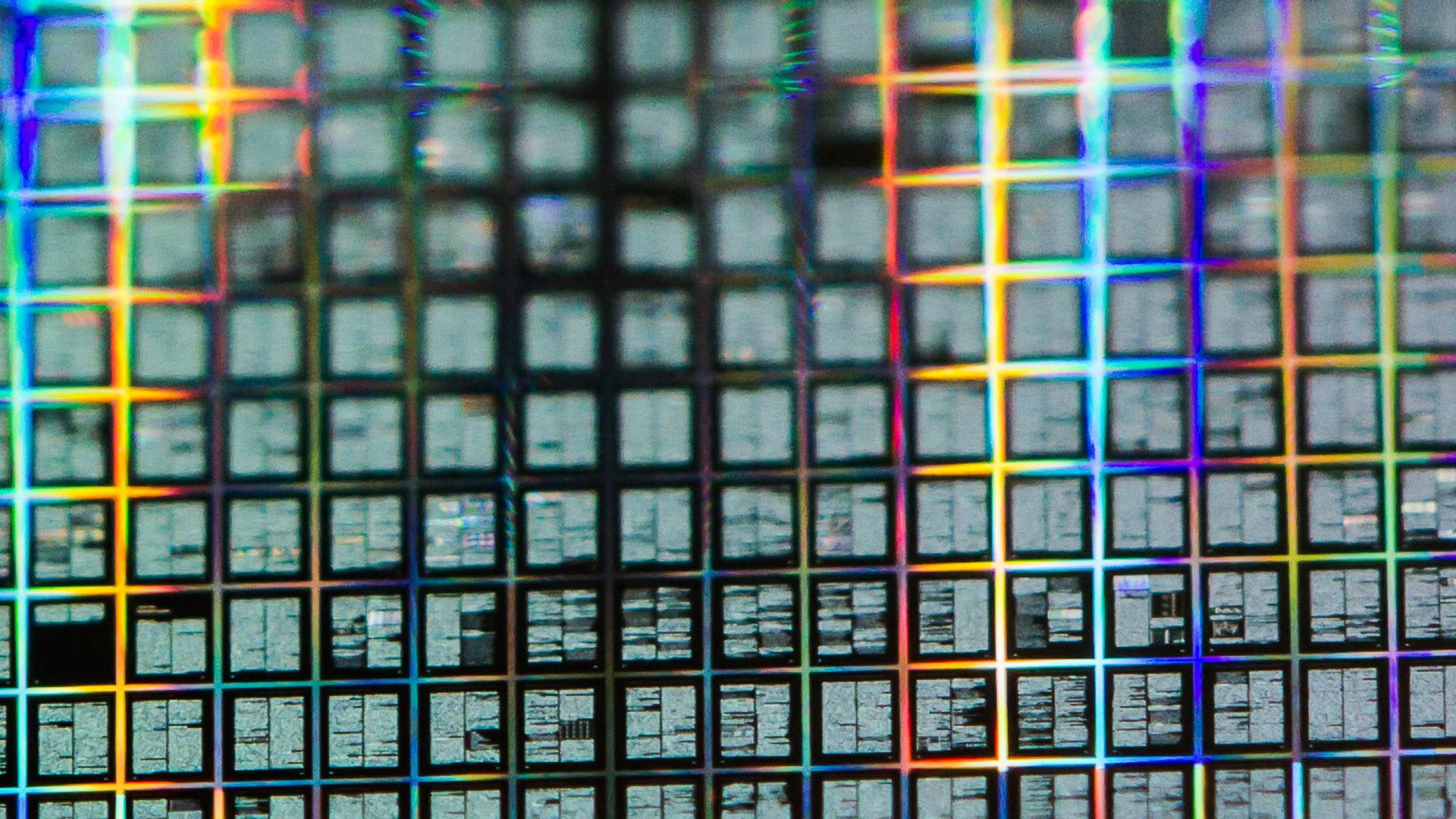 After shooting a copy of Isaac Asimov's "Foundation" trilogy into space with Elon Musk's roadster, a Texas-based foundation plans to fire a library to the Moon, writes Axios' Alison Snyder.
The project is the work of the non-profit Arch Mission Foundation, which says that in 2020 it will send up microscopic images of Wikipedia and the Rosetta Project — a digital library of human languages.
Big picture: The objective, says Arch co-founder Nova Spivack, is to create "off-site data backups for Earth" to preserve human culture and guarantee that people in the future, should they find the library, can learn about our mistakes.
How they plan to do it: The history will be etched onto thin, durable nickel films — akin to microfiche in libraries— using a technology developed by Stamper Technology. Some 25 million pages will be contained on a stack of the films roughly the size and shape of a DVD.