Axios Future
April 18, 2019
1 big thing: An AI frenzy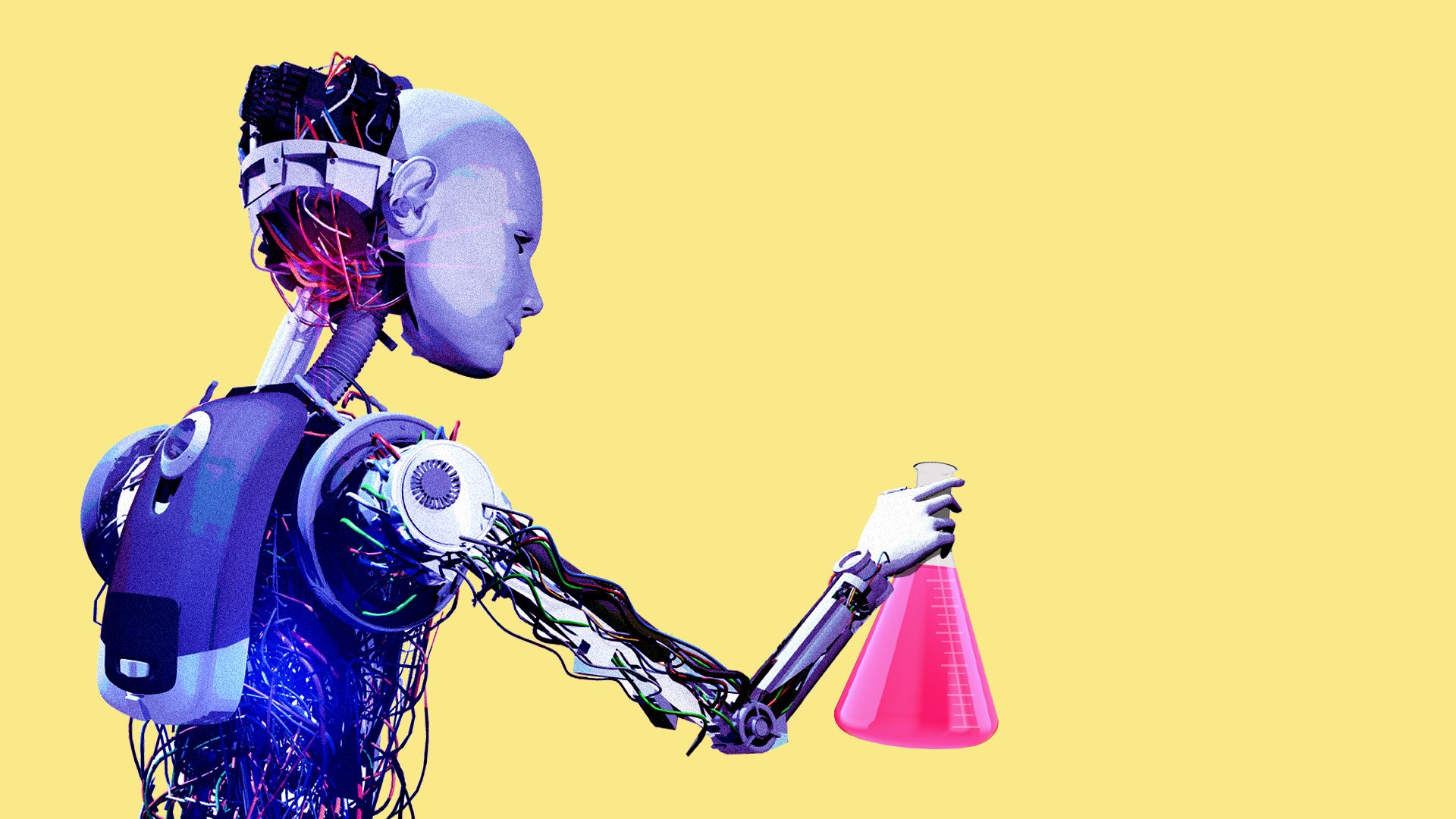 Amid a torrid geopolitical, commercial and scientific race around artificial intelligence, universities are adding professors, classes and entire new programs, but there is still a massive talent shortage, forcing companies to contemplate creative ways around it.
Steve and Kaveh report: The frenzy at American and Canadian universities reflects the changing technology cycle, in which AI is expected to become perhaps the defining factor in economic and geopolitical power in the decades ahead.
The big picture: Students are pouring into computer science programs from coast to coast in the U.S. and Canada, university professors tell us. But the AI students among them still number at most in the low thousands in all at the moment, while companies say they are prepared to hire tens, if not hundreds, of thousands of AI experts.
Yoshua Bengio, an AI pioneer who teaches at the University of Montreal, said the school has had to cap a deep-learning course at 200 students, and that new faculty positions are being added to accommodate enormous demand.
The competition for top AI specialists among universities and between universities and industry "is ... fierce in all areas of AI: computer vision, robotics, natural language processing, machine learning," said Ed Lazowska, a professor at the University of Washington.
Carnegie Mellon University is among those diving most heavily into AI: In September, CMU will begin teaching what appears to be the first undergraduate AI program in the U.S., with 37 students aiming for a bachelor's degree.
After a B.S. in AI, a natural next step would be a graduate degree in something else, such as chemistry or business, said Tom Mitchell, interim dean of CMU's School of Computer Science. "But a lot of them won't get a chance because the market for them is so [hot] now." They will be hired away on graduation, he said.
Because of the shortage, salaries straight out of school are in the six figures, in some cases reportedly $300,000 a year and more for top graduates.
In addition, as we previously reported, CMU is inaugurating the country's first graduate program in "automated science," creating specialists in the automation of biology. The first class of 13 students arrives at the campus this summer.
What's happening: These are students who would typically be aiming at careers conducting experiments in a lab. But automation is headed toward the bench — robots are beginning to take over experiments.
The automated science degree is meant to allow young biologists to get ahead of that trend and learn how to work with, operate and maintain the robots that will conduct the experiments, said Chris Langmead, a professor who runs the program.
They are going to be the automators, rather than the automated.
Mitchell said companies are astonished by how few graduates are coming — and how long it will take before they get out of school. "The companies don't need someone with a four-year degree. They don't have four years to wait."
Among the contemplated solutions:
Hire one AI graduate, who can then teach many other company employees.
Put their employees through an intensive three-week course that familiarizes them with AI. They would thereby learn "the art, not the science, of applying the algorithm," Mitchell said.
At Stanford, one-quarter of a roughly 400-person AI class are employees of various companies.
What's next: CMU, AI4ALL and others are developing AI curricula for high schools.
2. Whence American AI talent?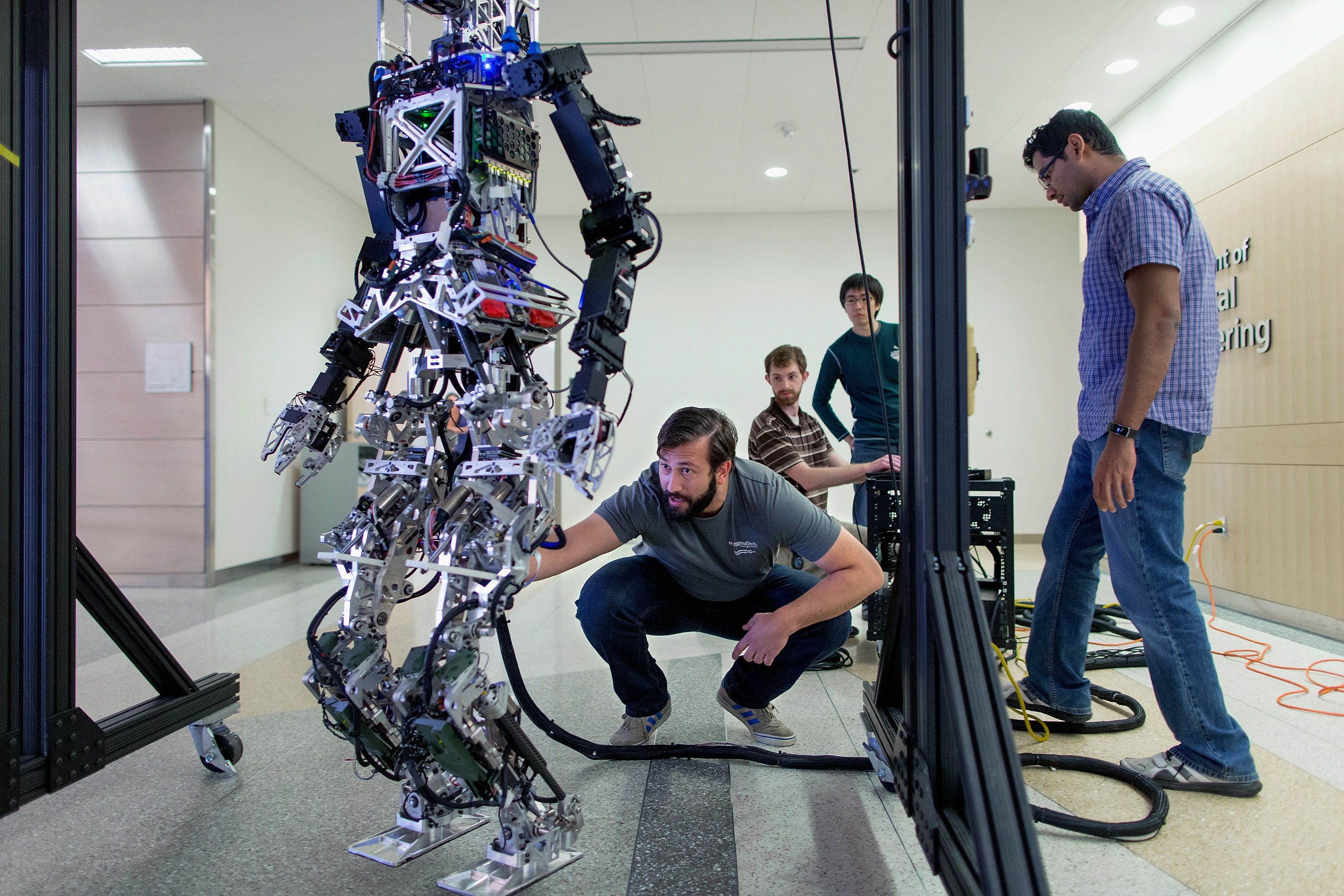 The U.S. and China, front runners in the race to lead the world in AI, are playing with different strengths: China has vast amounts of data and money at its disposal, but the U.S. has a significant leg up in talent.
Kaveh writes: Crucially, the American talent pool is made up mostly of international researchers and students, according to a new analysis from Joy Dantong Ma of the Paulson Institute.
More than half of the best-of-the-best AI researchers in the U.S. are originally from other countries, Ma writes.
Why it matters: If Ma is right, the Trump Administration's immigration policy may be damaging its efforts to win the AI race.
New visa restrictions specifically targeting Chinese immigrants could be especially harmful to U.S. universities trying to attract the best students for AI programs — and, by extension, to U.S. companies looking to hire top AI talent once they graduate.
By the numbers:
Ma began by examining the research papers accepted in 2018 to NeurIPS, a prestigious academic conference on AI. Last year, only 30 of the 4,800 submitted papers were accepted for oral presentations.
Those 30 papers had 113 authors in all. Of these leading researchers, 60% work at American companies or study at American universities, Ma found — four times the number who work and study in Canada, the runner-up.
But when Ma looked at where these top researchers did their undergrad studies, the picture shifted. The majority came from abroad — and about one in four are from China.
Continuing to import top AI researchers from around the globe is critical to maintaining the U.S. competitive edge, Ma tells Axios.
"A sweeping change in policy ... risks immediate loss of foreign talent and sends some of them right back to China. … In the longer term, it sends the signal to emerging and aspiring scientists that America is not open for business."
— Joy Datong Ma, Paulson Institute
3. The skewing impact of gig work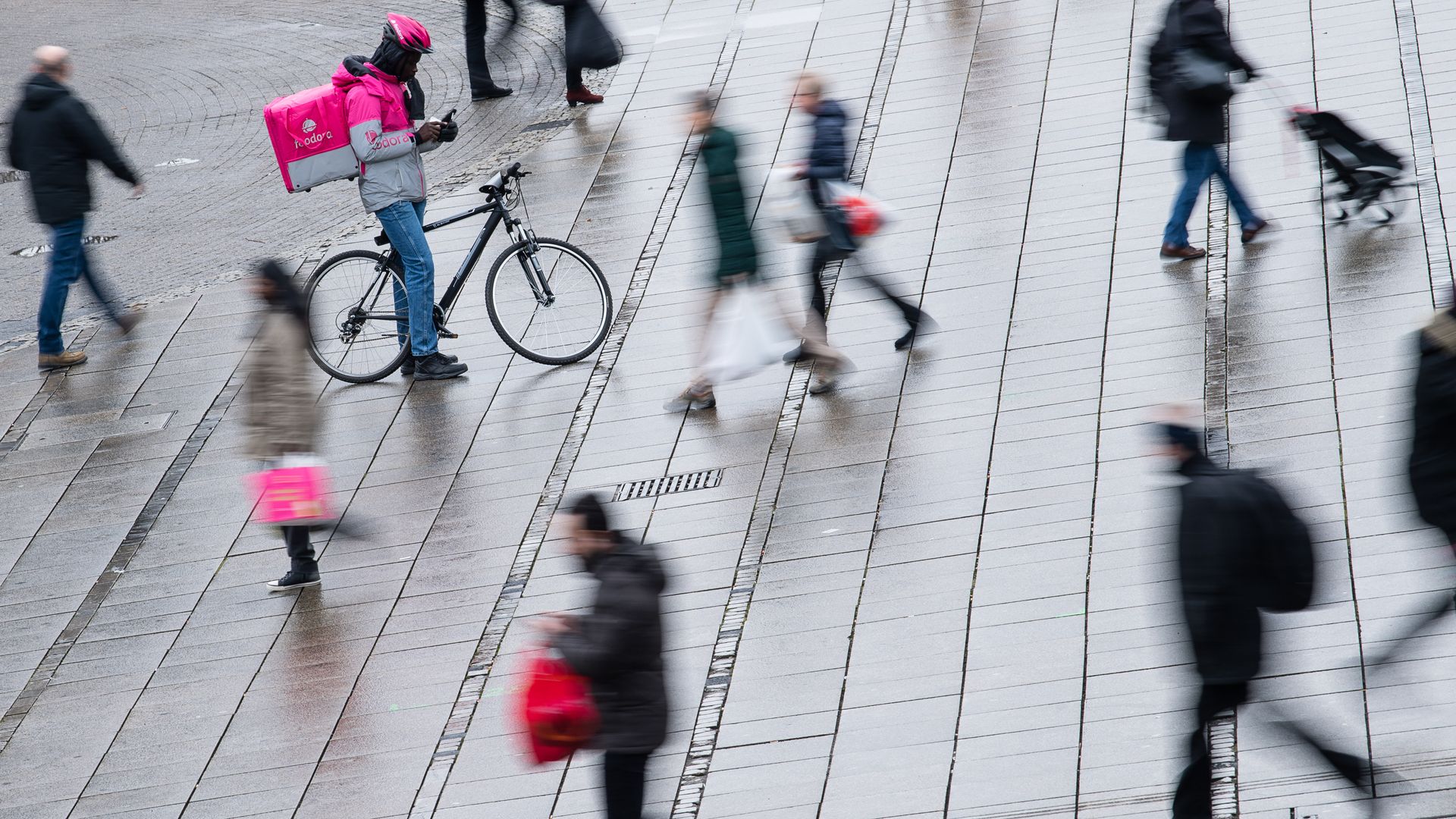 The spread of gig work is making the U.S. employment picture look better than it is, according to a new paper from the Dallas Federal Reserve.
Axios' Dion Rabouin writes: The U.S. jobless rate, currently at 3.8%, would be higher if gig economy workers were counted as unemployed or underemployed, as they should be, according to the Dallas Fed's John V. Duca.
Instead, they are counted as fully employed.
In addition, gig work is partly responsible for the long, sluggish rise of wages, since such jobs typically pay less than traditional full-time employment.
The big picture: Economists have long argued about what role the gig economy has played in persistently low U.S. wages. The answer, according to Duca, is quite a big one.
Details: "Essentially, firms are able to hire contract or self-employed workers, who are not on their payrolls and not counted among the unemployed when not on the job. As a result, the headline measure of unemployment may understate labor slack," per the report.
In a second new paper, Brookings researchers say green energy workers are paid well over the national average, reports Axios' Ben Geman.
Clean energy and related workers, like wind turbine service technicians, solar voltaic installers and conservation scientists, earned an average of $25.90-$28.41 an hour in 2016, often without a college degree, Brookings researchers said.
That compares with an average of $23.86 an hour for all workers, co-authors Mark Muro and Joseph Kane told Axios in an email exchange.
4. Worthy of your time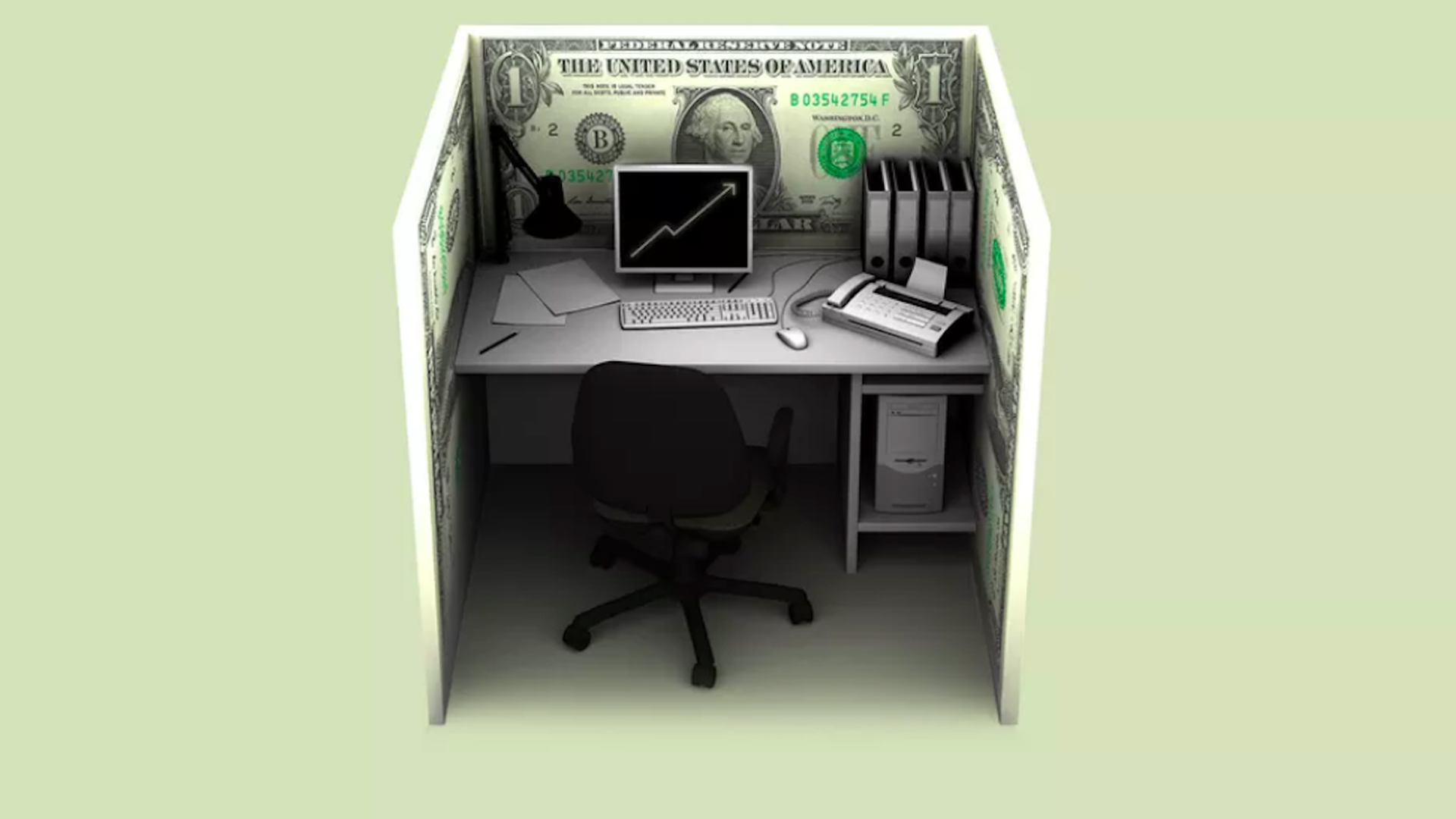 The relentless drop of battery prices (Nathaniel Bullard — Bloomberg)
The low-wage benefit for U.S. companies is over (Courtenay Brown — Axios)
Central American farmers flee climate change (Kirk Semple — NYT)
The world of high-price used sneakers (Video: Natalia Osipova et al. — WSJ)
Plumbing the "soul" of a city (Scott Lucas — CityLab)
5. 1 🍺 thing: The world in emojis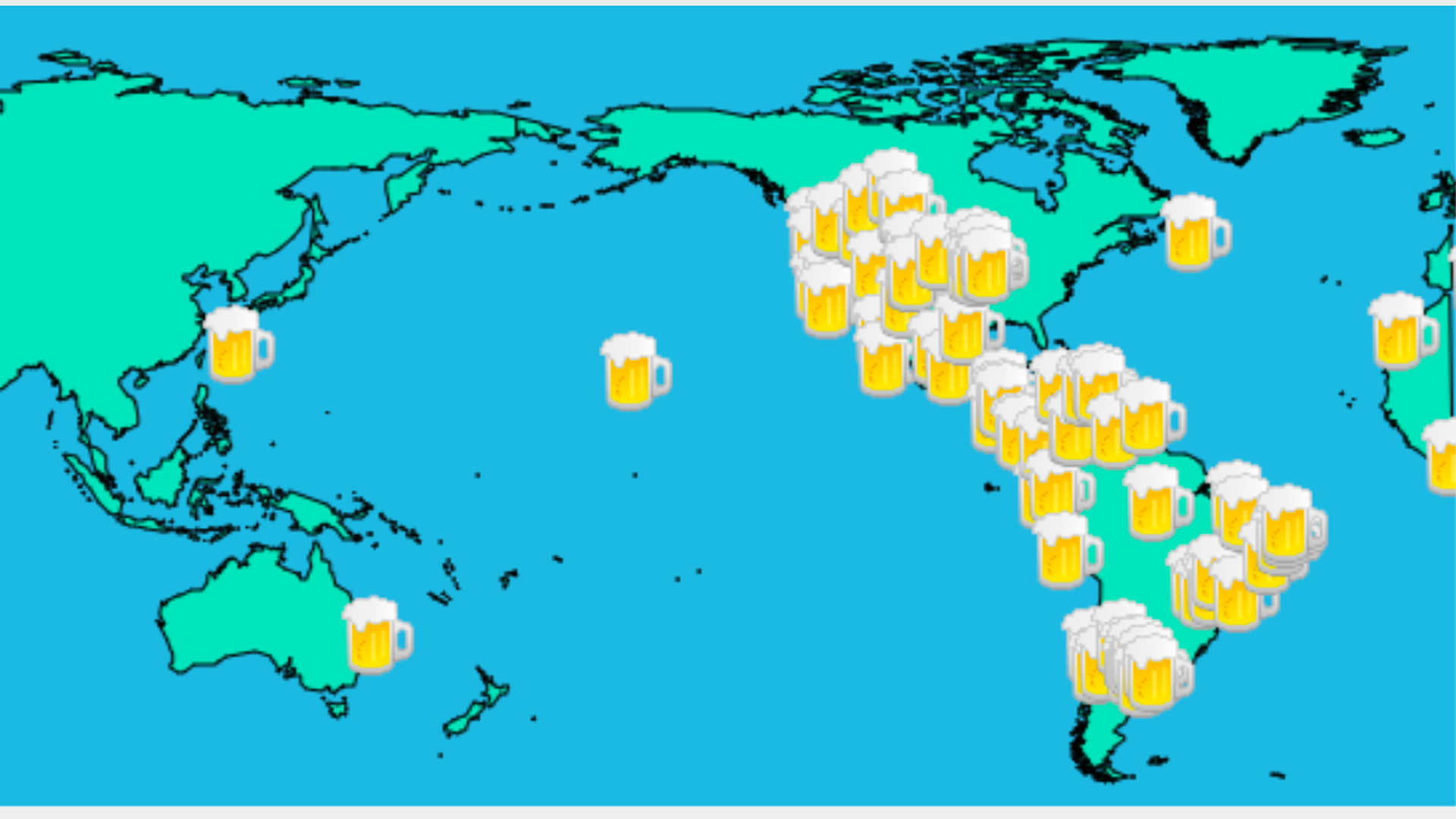 Here's a snapshot of what the world looks like at 7:15pm ET.
Erica writes: Australians and Japanese are just getting into work, and Americans are drinking beer — or at least tweeting about drinking beer.
A new side project by Sidewalk Labs software engineer Douwe Osinga scrapes all the world's tweets and separates out emojis. With that data, Osinga has created a moving map that shows which emojis are used where, and at what time.
For example, the coffee cup appears frequently in parts of the world where it is morning. And the bikini shows up close to the equator.