Happy Mother's Day — including to my own Mom.
Thanks for subscribing to Future. Consider inviting your friends and colleagues to sign up. If you'd like to tell me what's on your mind, just hit reply to this email or message me at steve@axios.com. Let's start with ...
https://www.axios.com/newsletters/axios-future-c38ae00f-1e6e-45c4-81d1-7c61a2b43737.html?chunk=0#story0
1 big thing: Getting the jobs blame right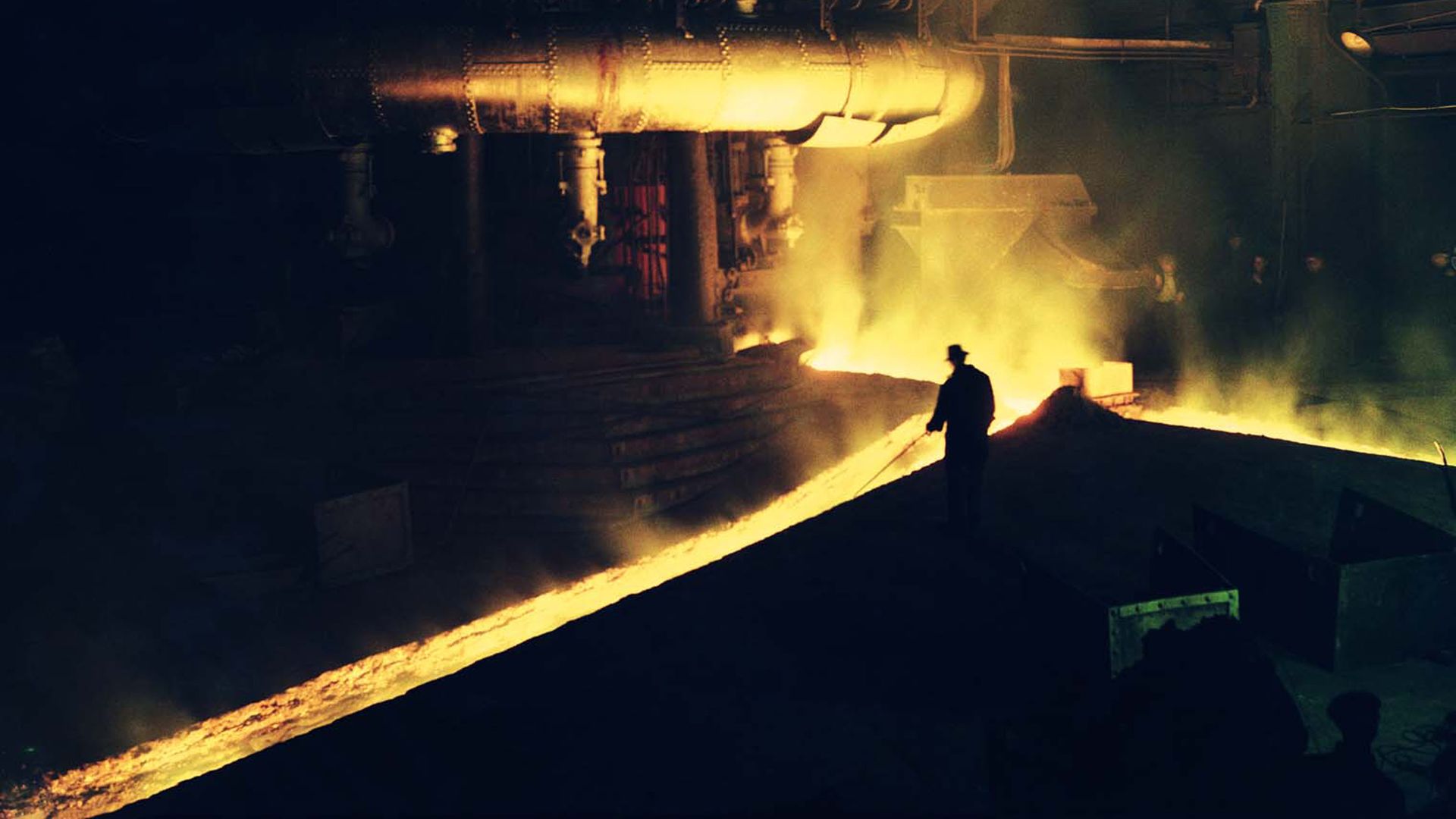 New data has a lot of economists primarily blaming Chinese trade, and not robots, for the implosion of U.S. manufacturing jobs across the Ohio and Mississippi river belts. But a pioneer of automation studies is sticking to his assertion that robotization played a leading role in the bloodletting.
Why it matters: Within the answer may lie the answer to resurrecting at least some of the hollowed out manufacturing heartland, or at least not making the same mistakes again. And it may also help explain the rise of populist leaders like President Trump.
The background: In a piece earlier this month, Quartz's Gwynn Guilford profiled the work of Susan Houseman, an economist with the Upjohn Institute. Houseman had found that, when you strip away productivity gains by the computer sector, the rest of the manufacturing economy had flat growth since about 1947.
That is, most of manufacturing had no real productivity growth for seven decades.
That is odd because a productivity bump should have been present if manufacturing was automating in spades, as was claimed.
Therefore something else was responsible for the wiping out of jobs.
The suggestion was that that something was China's 2001 accession to the WTO.
David Autor, an MIT economist, told me that Houseman's work provided the final pieces of data proving that Chinese trade was primarily to blame. "She has cracked a big puzzle," he said.
Other economists said the same thing.
At the McKinsey Global Institute, Sree Ramaswamy said the hardest-hit companies were small and medium in size.
Karen Harris, director of Bain Macro Trends, said it's now clear that trade led to the rising income inequality that has dogged the U.S. economy.
But, but, but: In so doing, they challenge the work of Carl Frey, an Oxford economist and co-author of a 2013 paper that's the baseline for the study of automation and jobs.
Frey told me that he had taken account of Chinese trade. "We control ... for Chinese import competition in our study. Doing so, robots still have a significant impact," he said.
In addition, in terms of the populist wave, a study by U Penn political scientist Diane Metz found a wholly separate explanation from job destruction: people have reacted not to lost income, but to a perceived threat to their local status. In other words, the blame for the wave is tribalism.
https://www.axios.com/newsletters/axios-future-c38ae00f-1e6e-45c4-81d1-7c61a2b43737.html?chunk=1#story1
2. Motherly millennials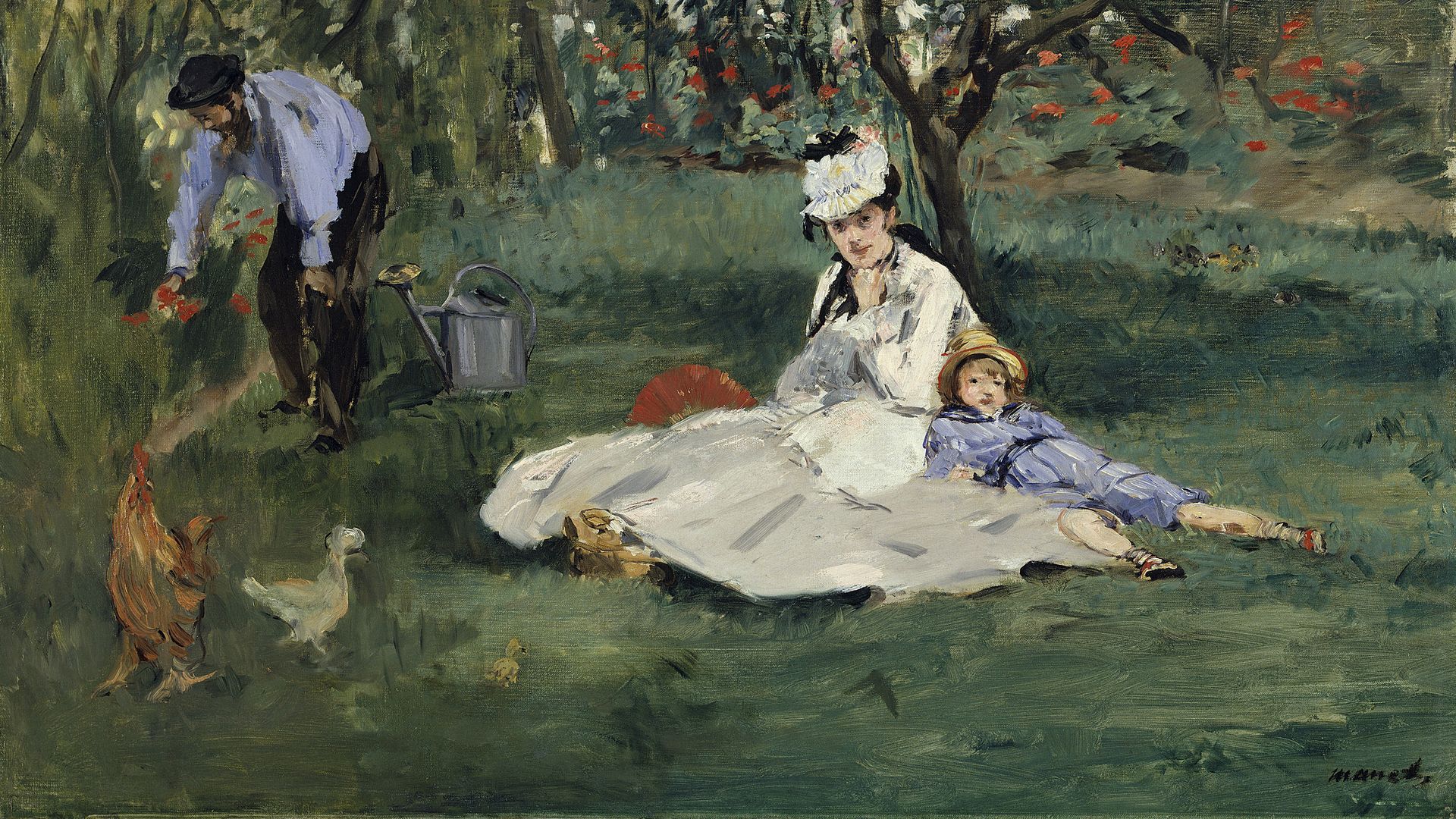 Millennial women are redefining modern motherhood, according to a new survey — they are likely to embrace traditional notions of motherliness, and while most work, few are optimistic about combining their parenting and career.
Quick take: The survey by Motherly, a news site aimed at millennials, suggests that the generation now aged 22 to 37 — much maligned as reluctant to take on responsibility — is growing up, says Liz Tenety, Motherly's co-founder.
Tenety tells Axios that motherhood has been defined by conflict — with work and identity. "It's almost like the idea of what motherly is felt outdated," she said.
But many millennial women, she said, view motherhood "as the best part of their life," she said, rather than as a tradeoff with career. The majority — 53% — are working full time. But 59% feel defined by motherhood, and just 14% said they are optimistic "that it's possible to combine [work and family] creatively."
Millennial opinion of their parenting skills surpasses the self-assessment of prior generations: In a 2015 Pew survey, 57% of millennial moms said they are doing a "very good job" at parenting; 48% of Generation X said the same, and 41% of Boomers.
Go deeper: Read Lyman Stone's piece The Decline of American Motherhood, in the Atlantic. And listen to a podcast in which Brookings senior fellow Isabel Sawhill describes the "success sequence."
https://www.axios.com/newsletters/axios-future-c38ae00f-1e6e-45c4-81d1-7c61a2b43737.html?chunk=2#story2
3. Saving Chinese jobs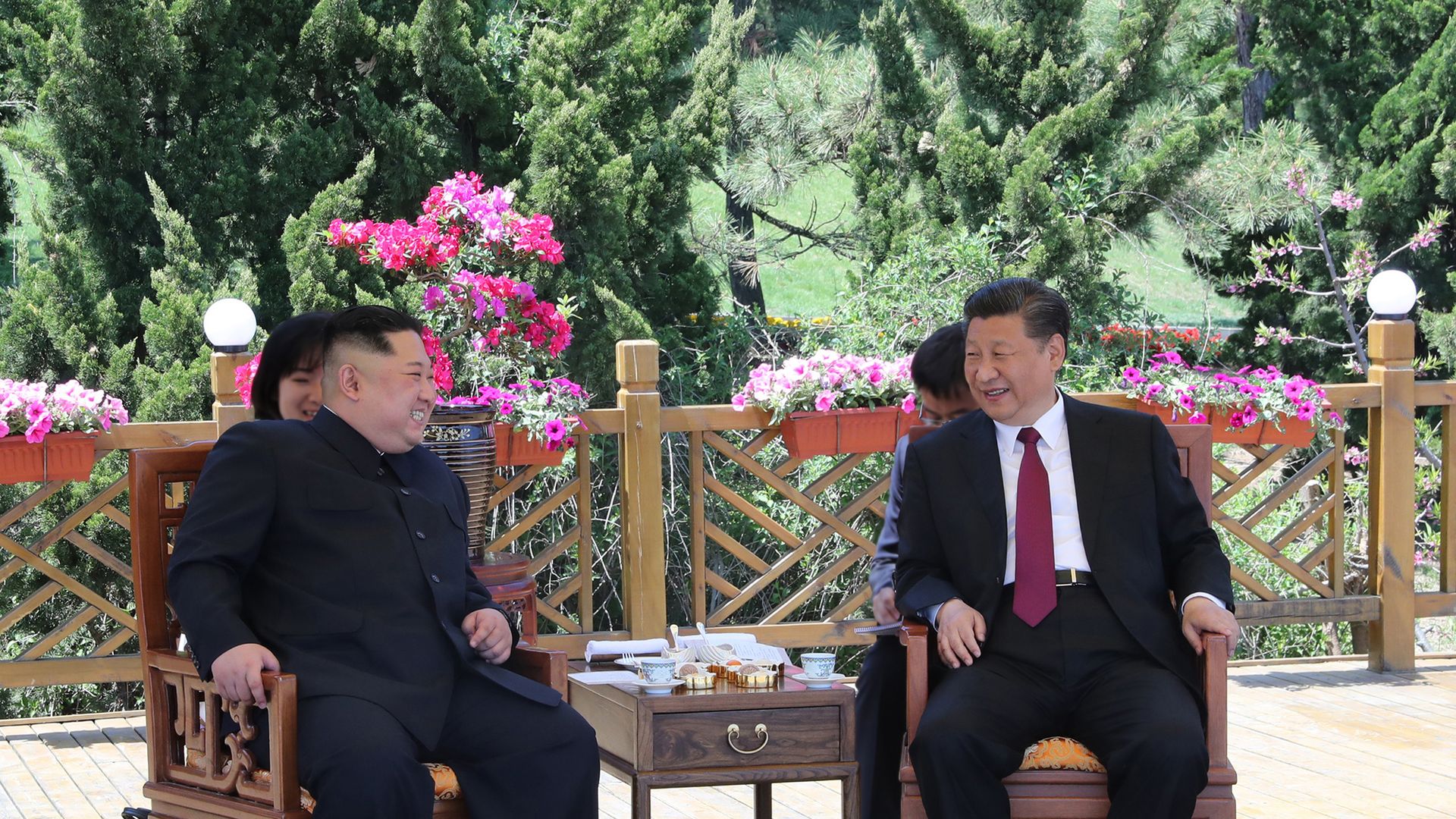 For two years, Trump has assailed his predecessors for putting Chinese workers before Americans. Now, he has directed his administration to reverse the effective shutdown of ZTE, the big Chinese telecommunications company, in order to save Chinese jobs, writes Axios' Erica Pandey.
The big picture: Last month, Trump banned American companies from selling parts to ZTE for seven years because it sold equipment made with American parts to Iran and North Korea. As a result of the sanctions, ZTE halted operations last week. Now, Trump says he's working with Chinese President Xi Jinping to save the Chinese phone maker.
Europeans threatened: As we mention below, the Trump administration is meanwhile getting tough with Europe if it continues to do business with Iran.
The bottom line: The threat to ZTE coincides with Trump's priority of making a nuclear deal with North Korea, with which Xi has enormous influence (Xi and Kim met only five days ago in Dalian, as pictured above.) Trump may be horse-trading in order to get or keep China on side as he prepares to confront Kim Jong-un in Singapore on June 12.
Go deeper: Read Jonathan Swan's post on Trump's grand bargain.
https://www.axios.com/newsletters/axios-future-c38ae00f-1e6e-45c4-81d1-7c61a2b43737.html?chunk=3#story3
4. The future of alliances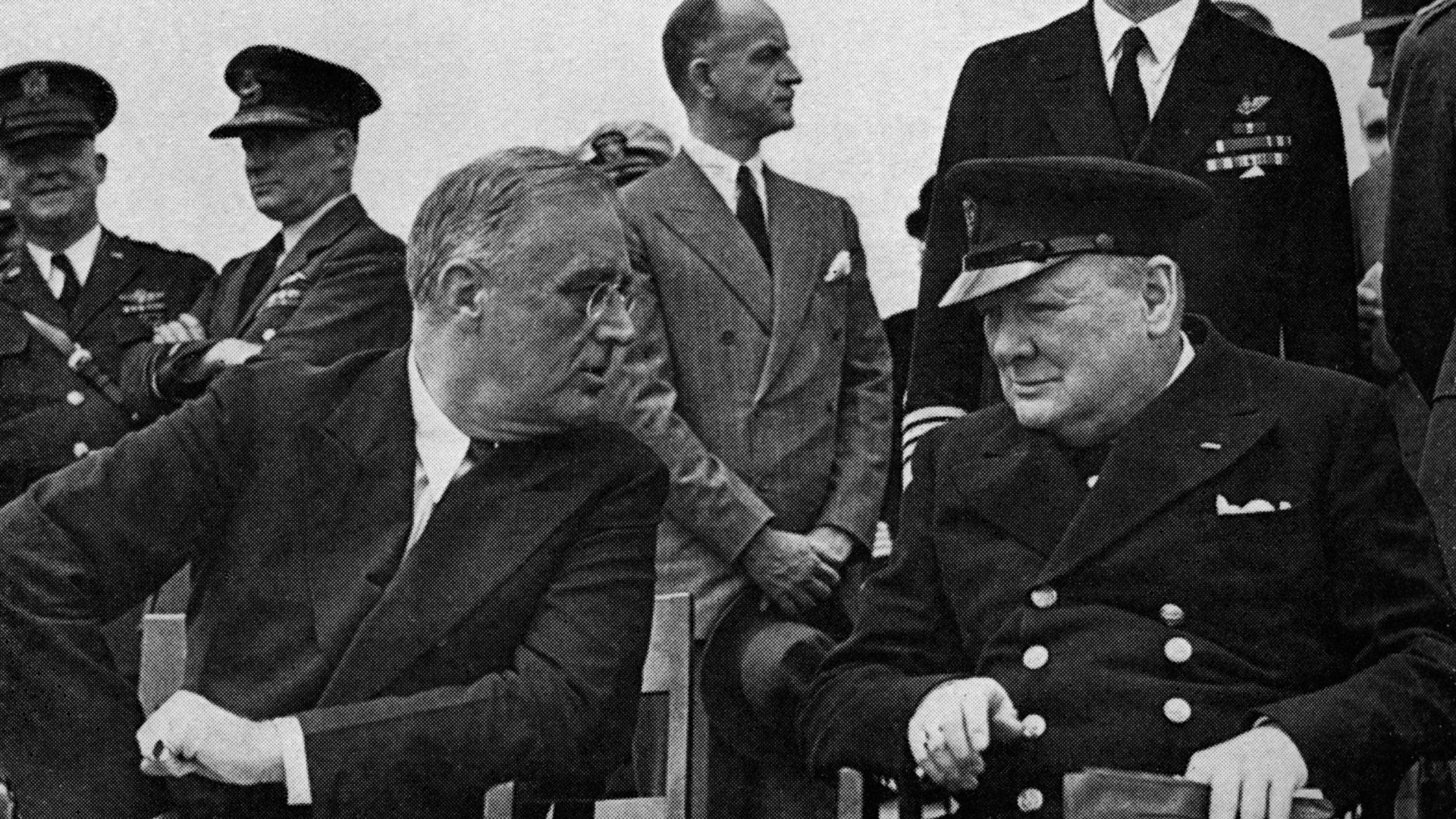 John Bolton, Trump's national security director, today threatened Europe with economic sanctions, reinforcing a growing fear of a new world of no permanent alliances.
Quick take: Bolton's threat, made on CNN, further undermines the seven-decade alliance between the U.S. and Europe, a central factor in a sharp rise in global living standards and peace among the major powers.
Why it matters: If Europe decides it cannot rely on the U.S., and American rivals understand the same thing, the risk is that Trump is jeopardizing the till-now U.S.-led system itself.
The centrality of the Atlantic Alliance cannot be overstated: Look at the rest of the world, and you grasp how unusual it is. Since the Soviet collapse, Russia has formed no similarly fixed alliances, but instead transactional relationships with countries like Iran, Syria and Hungary. Similarly, China's closest relationships may be with North Korea and Pakistan.
Yet history, writes the FT's Edward Luce, may recall this as the time "the U.S. abandoned its belief in allies."
I asked several foreign policy hands whether we are watching the end of alliances as we've known them, at least for now. Go here for their replies.
https://www.axios.com/newsletters/axios-future-c38ae00f-1e6e-45c4-81d1-7c61a2b43737.html?chunk=4#story4
5. Trump, Kim, and Yalu River property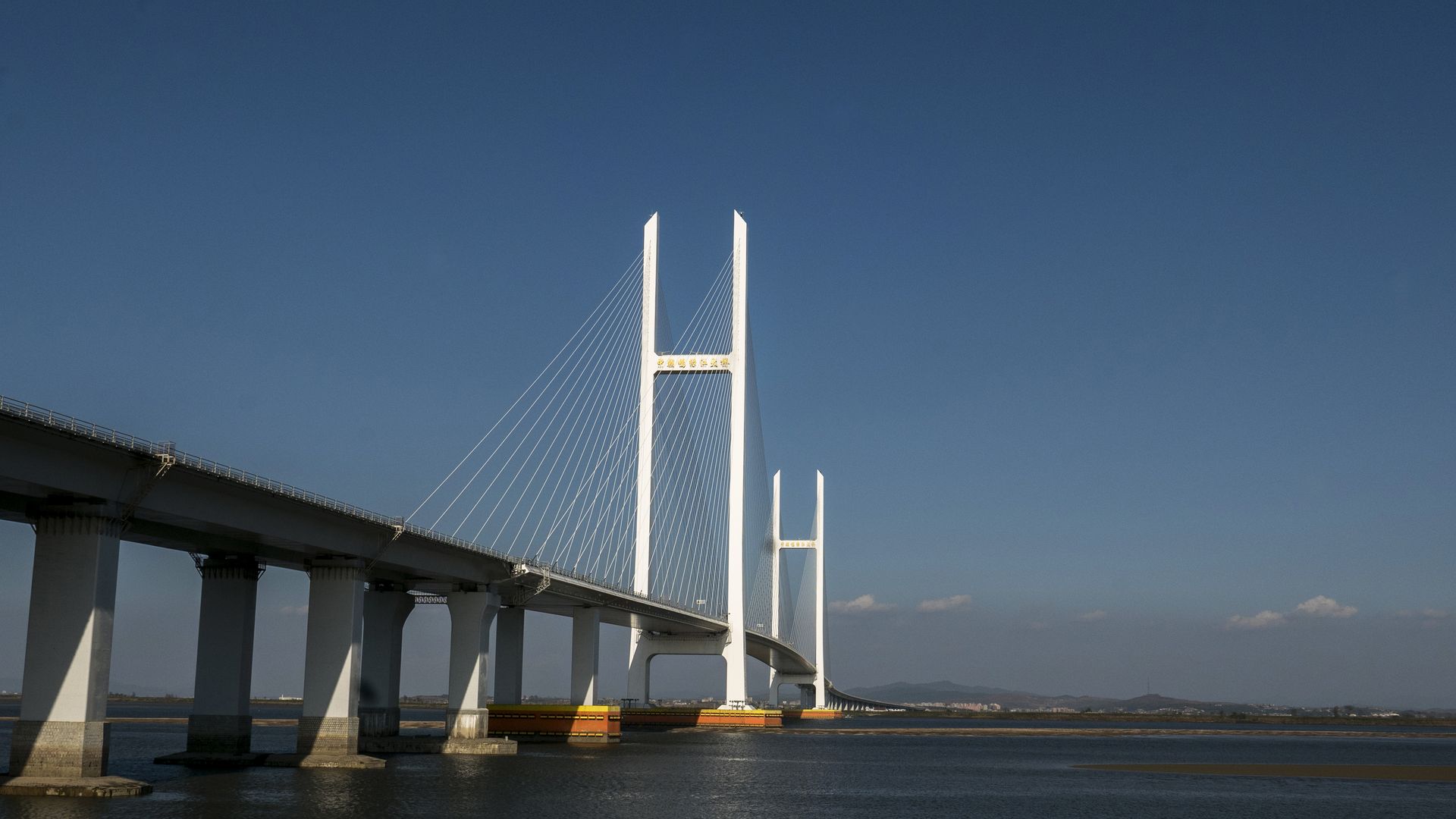 In one of the world's hottest real estate markets — China — the hottest market of all is Dandong, the main trading hub on the North Korean border, Bloomberg reports. And what's driving it is the coming summit between Trump and Kim.
Two weeks ago, Dandong studios with a view of the Yalu River were going for about $50,000. Now, with the hopes for a U.S.-North Korean thaw, they are about $100,000, reports the NYT's Jane Perlez.
Other real estate has jumped about 50%, report Reuters' Yawen Chen and Sue-Lin Wong.
"Most buyers in Dandong New District are speculators," Jason Cheung, general manager at Cushman & Wakefield, tells Bloomberg.
The rationale is that Dandong, a city of about 2.4 million people, is the main trading gateway to North Korea. On the North Korean side of the river is Sinuiju. Between them is the New Yalu River Bridge.
Go deeper: For a look from the past, read about Peter Hessler's visit to Dandong in 2000 in the New Yorker.
https://www.axios.com/newsletters/axios-future-c38ae00f-1e6e-45c4-81d1-7c61a2b43737.html?chunk=5#story5
Bonus: For your calendar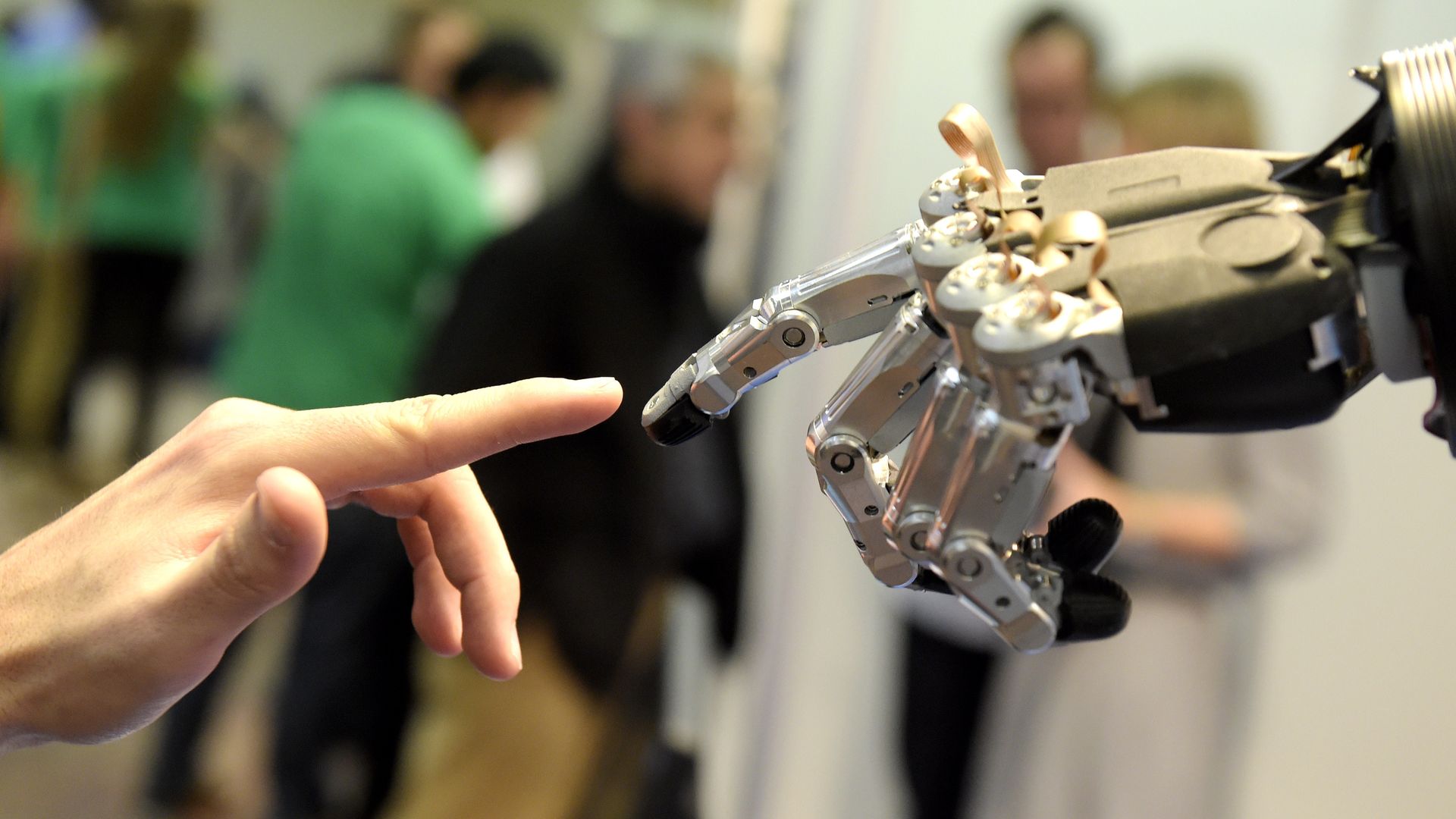 Note two interesting webcasts tomorrow in the Future space:
https://www.axios.com/newsletters/axios-future-c38ae00f-1e6e-45c4-81d1-7c61a2b43737.html?chunk=6#story6
6. Worthy of your time
https://www.axios.com/newsletters/axios-future-c38ae00f-1e6e-45c4-81d1-7c61a2b43737.html?chunk=7#story7
7. 1 fun thing: Boston Dynamics' latest surprise
Atlas the jogging robot (above) is said to be "scary," and the harbinger of a robot uprising. Mostly though, it is yet another showy display of mechanical virtuosity by Boston Dynamics.
It appears to be the first so successful public demonstration of an untethered robot running smoothly over natural, open terrain, according to Interestingengineering.com.
That's not all. Below, Atlas shows it can work at an Amazon warehouse. If you watch the full video (link below the GIF,) you'll see a bunch of other feats, too.
Be smart: Atlas is not AI — Boston Dynamics has not invented a thinking, super-ambulant robot. But for anyone who has visited robotics labs attempting to prod collections of metal and plastic into standing and moving like a human, this is impressive.
Go deeper: IEEE Spectrum's Evan Ackerman, Erico Guizzo and Fan Shi post a list of 11 upcoming robotics events around the world.