Welcome back to Future. Has your deskmate signed up?
Have ideas or tips? Reply to this email or reach me at erica@axios.com. Kaveh Waddell, who authors the Saturday edition of Future, is at kaveh@axios.com
Today, I have 1,334 words for you, a 5-minute read. Let's start with...
1 big thing: The side effects of the transportation revolution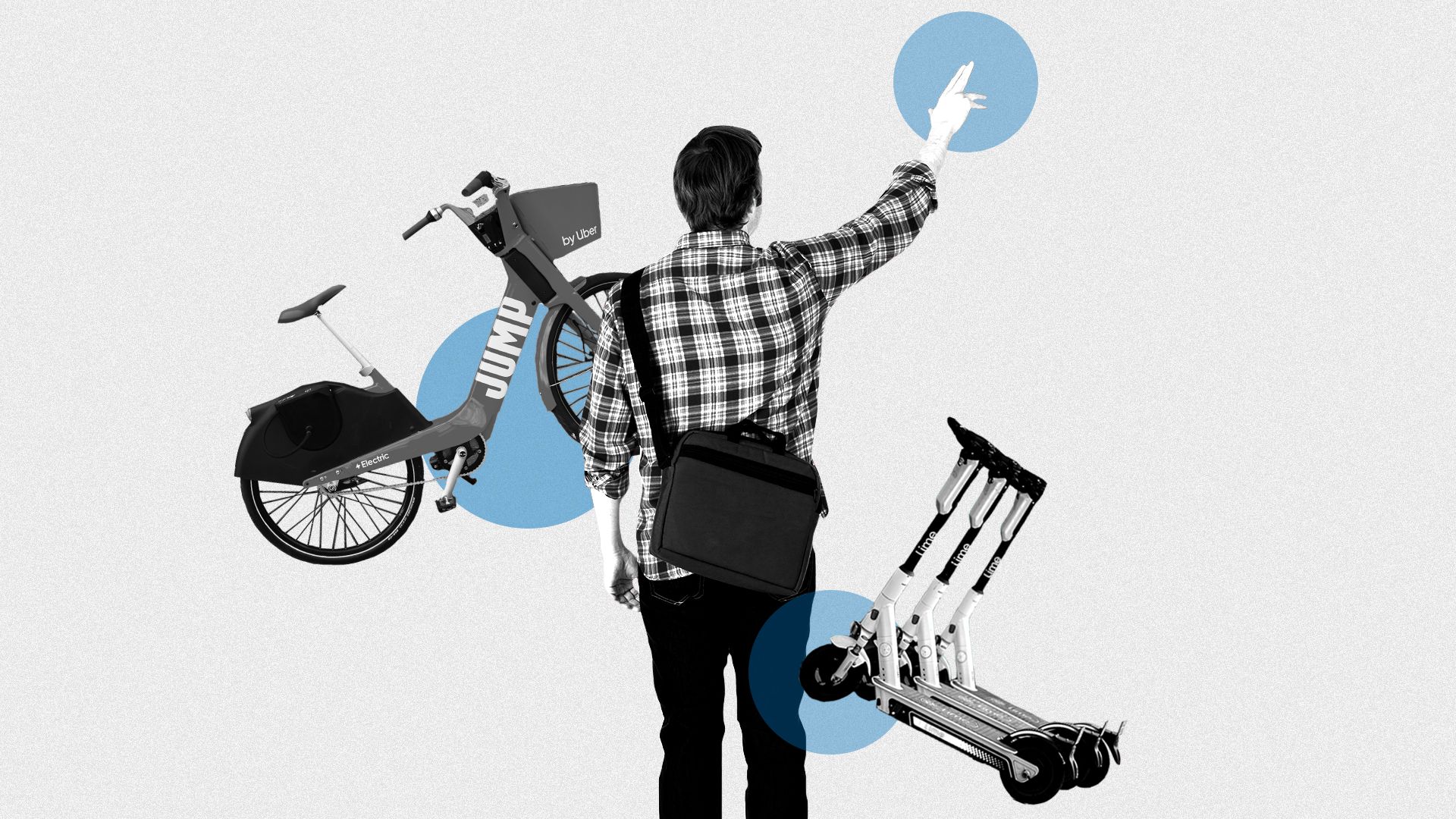 One of the unintended consequences of the transportation revolution Silicon Valley is unleashing on city streets is a macabre new array of traffic jams, injuries and even deaths.
Case in point: After many, many scooter rides in D.C., I fractured my elbow on Sunday when I collided into the rearview mirror of a parked car while riding a Bird scooter.
After my fall, I visited George Washington University Hospital where a radiologist told me the ER sees 1 or 2 scooter injuries per week.
A Bird spokesperson told Axios the company has worked with riders and cities to promote safety, including adding an in-app tutorial for riders, launching a 100-city tour to collaborate with local officials on policies, and giving away 65,000 free helmets to date.
The big picture: Cities have been built for personal cars for a century, and they are unprepared to manage the new modes of transportation that are rapidly gaining popularity.
"I don't blame so much the scooters or the bikes, but I blame cities that continue to be organized primarily around the car."
— Richard Florida, an urbanist at the University of Toronto
The side effects:
Yes, but: "In 2018 alone, automobiles killed over 6,200 pedestrians in this country," Harvard's David Zipper notes in CityLab.
Some cities, including Davis, Boulder and Virginia Beach, have responded by banning scooters — at least for now. But that's an imperfect solution, experts say.
Tech giants will keep lobbying to enter new cities — and their track record has been strong so far. Think of all the cities that tried to keep Uber and Lyft out, but eventually caved.
Companies will also keep innovating and come out with more new ways of getting around. Uber says it plans to put flying taxis in some cities in the next few years, Axios' Joann Muller reports.
Better solutions might be for cities to have places to park and dock e-scooters and e-bikes, or add dedicated, protected lanes for different types of mobility going at different speeds, Florida says. Some, like D.C., have capped scooters' maximum speeds to make them safer.
The bottom line: "It's a new world of different types of mobility, and we don't really know what the effects are going to be," says Jessica Cicchino, vice president of research at the Insurance Institute of Highway Safety, which is working with GW on a scooter injury study. "There do seem to be benefits, but now we have to see what can we do policywise."
2. Eyes on Amazon
For the last 2 years, Amazon has largely been a subplot in the global backlash against Big Tech, with much of the scrutiny on Facebook, Uber and Google — until now.
Why it matters: Amazon is one of the richest companies in history, and for decades, no amount of bad news has stuck to it. Now, an onslaught of regulatory investigations and critical coverage is putting the behemoth on the defensive.
The latest: Federal investigators are conducting an antitrust probe into Amazon, along with Google, Apple and Facebook — and small sellers who operate on the e-commerce giant's platform are lining up to speak to the Feds, says Chris McCabe, a former Amazon employee who now consults for brands.
And in just the last 4 weeks ...
An Amazon spokesperson told Axios, "Safety is and will remain Amazon's top priority as evidenced by the vast percentage of deliveries that arrive on time and without incident."
The big picture: Amazon touches everything from retail to robotics to movie-making, but "the larger the company is and the more industries it's in, the more opportunities there are to screw up," says Ryan Hamilton, a professor at Emory University.
But, but, but: Amazon is resilient.
"At some point, it'll be enough, and people will decide they want to shop somewhere else. But I think Amazon is going to be insulated to this stuff more than other brands," Hamilton says.
"Leaving Amazon requires a lot of sacrifice. To cancel Amazon Prime? That's a lifestyle change. You need to be really worked up to do that, and some people are. But most are like, 'Meh.'"
3. Despacito's carbon footprint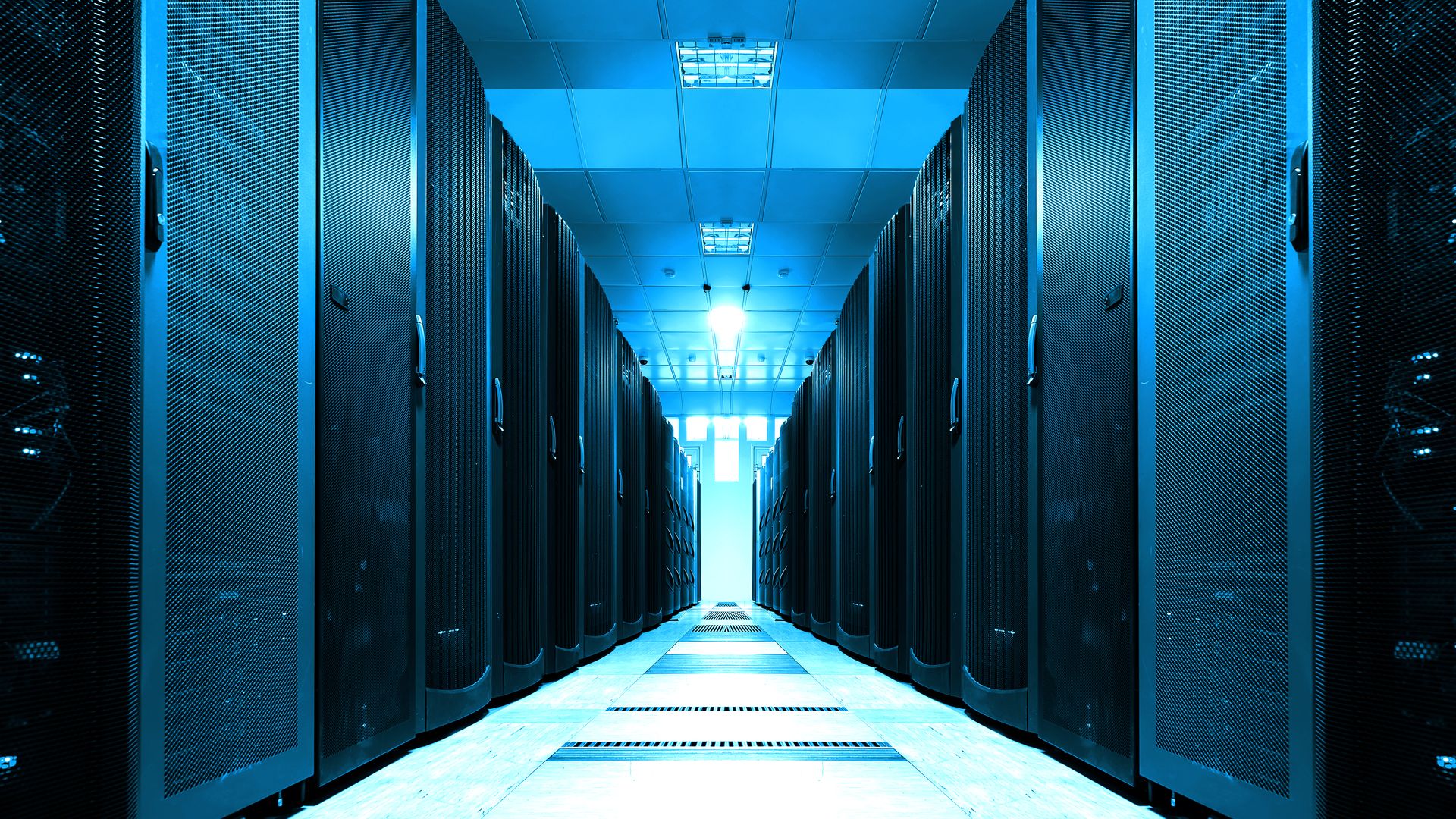 In a fascinating dive into the monstrous energy consumption of data centers, Fortune's Naomi Xu Elegant calculated the carbon footprint of 2017 smash hit, "Despacito."
By the numbers: Luis Fonsi's song is remembered for shattering records when it became the first YouTube video to pass 5 billion views, but, in that time, the song also reached another milestone: "[I]t burned as much energy as 40,000 U.S. homes use in a year," Elegant writes.
One Google search for the song touches up to 8 data centers around the world.
In 2014, America's data centers consumed 70 billion kilowatt-hours of electricity. That's the same as 6.4 million homes.
4. Worthy of your time
Why WeWork waits (Dan Primack — Axios)
The world catches up to China's surveillance tech (Ryan Tracy — WSJ)
Computers and humans "see" differently (Kevin Hartnett — Quanta)
500 years of circling the globe (Cassie Martin — Science News)
Plastic falling, with the rain (Carolyn Kormann — New Yorker)
5. 1 gross thing: Why you should ditch cash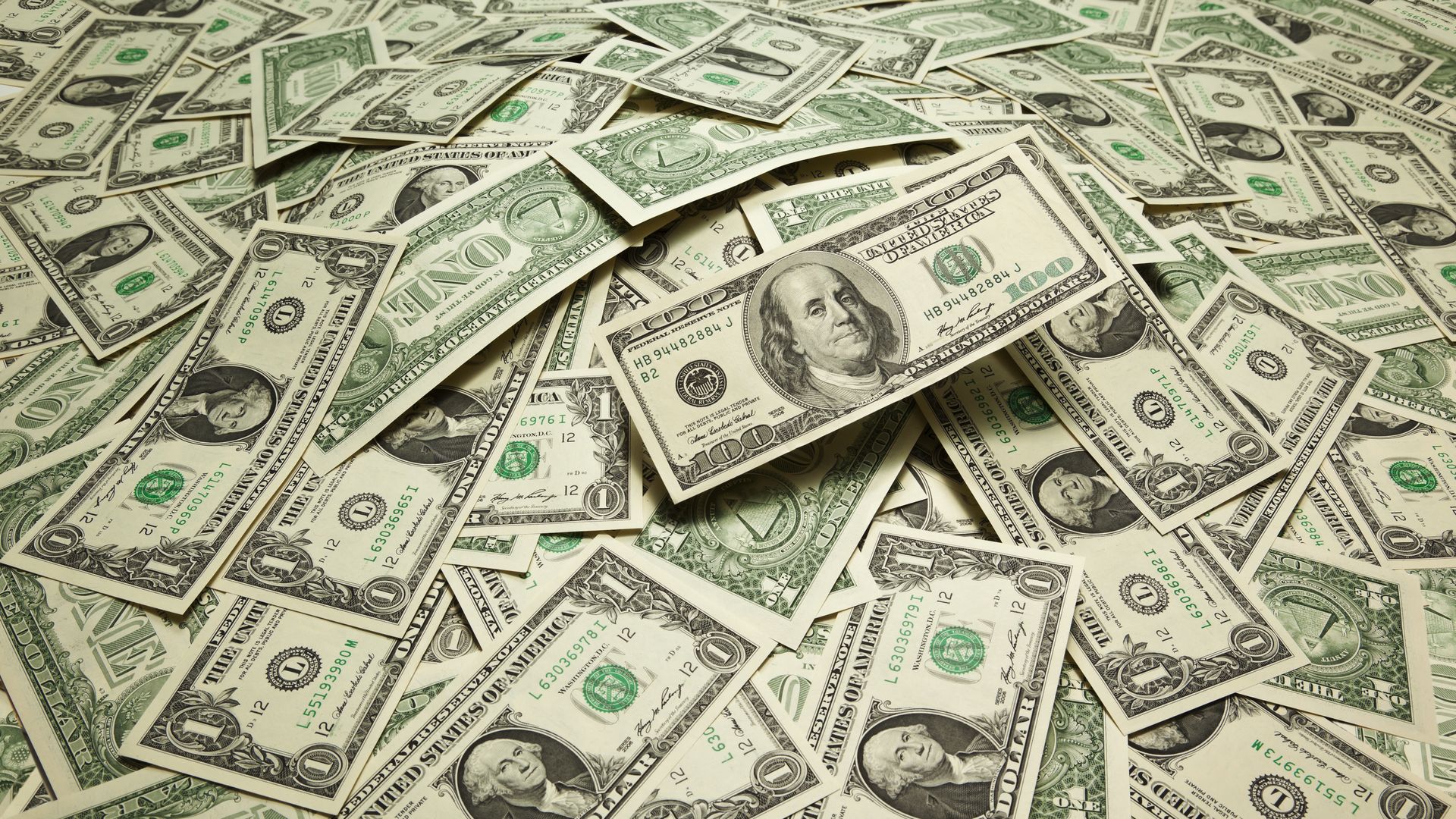 Money is really, really dirty, and it carries some pretty harmful bacteria that can easily be transferred to humans, Kim writes.
Andreas Voss, an infection prevention professor in the Netherlands, along with his son Timothy, embarked what he called a "fun project" to see just how bacteria spreads on different types of money, Fast Company's Mark Wilson reports. 
What they found: After placing relatively benign bacteria on bank notes and then instructing people to rub the notes between their hands, the Romanian leu passed along multiple colonies of bacteria to the people who handled it. The euro performed better than the U.S. dollar, although Voss doesn't know why. 
Want to avoid those nasty germs? Coins are your friend, since metals like copper and silver have antimicrobial properties. Your best bet, though, is moving to digital payments.