Have your friends signed up?
Today's Smart Brevity count: 1362 words, <6-minute read.
What should we write about this summer? Hit reply to this email or message me at [email protected] or the rest of the Future team: Kaveh Waddell at [email protected] and Erica Pandey at [email protected].
Okay, let's start with ...
1 big thing: The fight for rich shoppers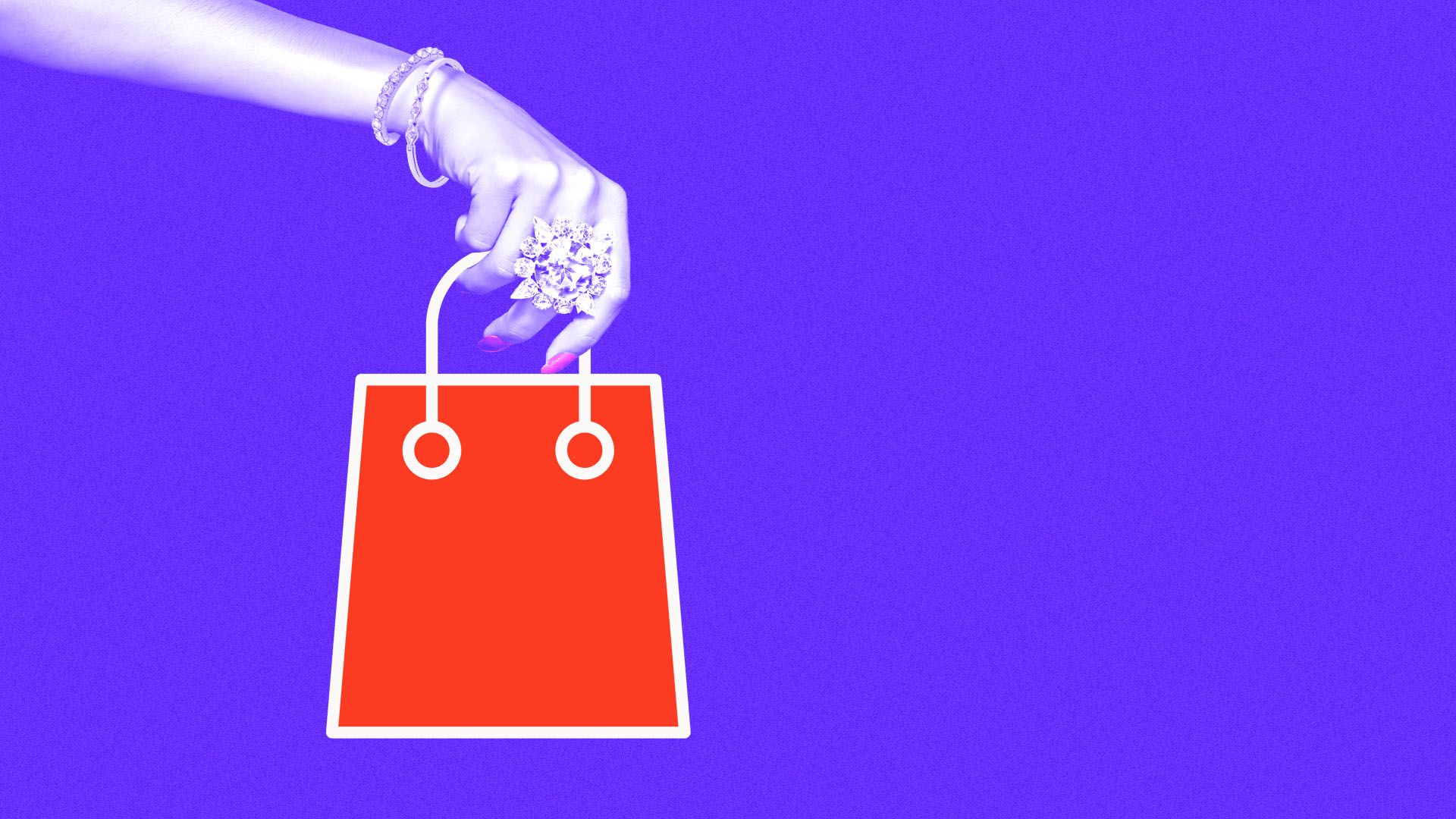 For much of its existence, Walmart — with its "Save money. Live better." slogan — has catered to lower-income consumers, consistently offering the cheapest prices, Erica writes.
Now, as its rivalry with Amazon intensifies, the retail giant is going after a new cohort: the wealthy shoppers in superstar cities who traditionally shop on Amazon.
The big picture: Over the last two decades, Walmart and Amazon have carved out their own territories. Walmart reigns over redder, more rural and lower-income America, while Amazon commands the larger, liberal metros. Along the way, both have trod on the other's turf. But now they are stepping up their bloody fight for market share.
As we've reported, Amazon — along with other retailers — is attempting to loosen Walmart's viselike grip on low-income shoppers with discounted Prime memberships and pilot programs that accept SNAP benefits for grocery delivery.
But at the same time, Walmart has been encroaching on Amazon's territory — younger, wealthier, largely urban shoppers.

82% of households making more than $112,000 per year subscribe to Prime, according to investment bank Piper Jaffray.
Only 23% of Prime members live in rural areas, and the most active buyers are 22–39 years old, per market research firm Gartner L2.
Neither Walmart nor Amazon responded to emails seeking comment. But Walmart sees the affluent market as essential to its growth: The potential for Walmart in discount retail is beginning to disappear as the field gets more crowded and its consumer base suffers from the one-two punch of stagnating wages and likely tariffs on common consumer goods, says Nelson Lichtenstein, editor of "Walmart: The Face of Twenty-First-Century Capitalism."
So, over the past few years Walmart has acquired Jet.com to bolster its e-commerce business, plus fashion brands like Bonobos and ModCloth that have gained popularity among the same consumers who are loyal to Amazon.
It modernized its website and plastered the New York City subway with well-designed ads for Jet that more closely resemble marketing products from hip, millennial brands like Away and Glossier than Walmart's classic look.
And just last month, it debuted JetBlack, a new membership service. At $50 a month — nearly four times Prime's monthly $12.99 cost — you get access to a personal shopper whom you can text to order from Walmart, Jet, Saks, Pottery Barn and other retailers.
The investments appear to have paid off. Walmart's e-commerce business grew by 40% in 2018, per earnings reports.
But, but, but: This is a tough battle, and it's not clear who is winning. Neither Walmart nor Amazon break down their sales in a way that reveals this market.
But in one suggestive peek behind the curtain, Walmart e-commerce boss Marc Lore said two-thirds of Jetblack members spend $1,500 monthly. He did not reveal the size of the user base.
In another clue, Walmart's curbside grocery pickup business is booming and will account for 33% of the giant's digital revenue by 2020, Cowen and Company projects.
"Most grocery pickup shoppers, in general, are affluent, busy, young professionals often with children," writes Grocery Dive's Krishna Thacker, citing market research firm Numerator.
"By acquiring new brands and by using its website to showcase more premium products, Walmart has started to gain more traction with wealthier shoppers," says Neil Saunders of GlobalData Retail.
2. Inequality in computer science
Female researchers, for decades largely boxed out of computer science, have in recent years broken in with record numbers. But new research suggests the current rate of change is not nearly rapid enough to bring parity to the field within a lifetime, Kaveh reports.
Key stat: A new analysis of 2.9 million computer science papers found that if current trends continue, it would take over a century for the number of male and female authors of computer science papers to be roughly equal.
Why it matters: The direction of computer science research is determined by the people who make up the field.
"Diversity affects the types of problems we choose to work on, the types of datasets we lean on, the types of algorithms we train," says Lucy Lu Wang, the paper's primary author.
What's more, the field's longstanding male dominance is self-reinforcing. Among the biggest barriers to women's participation are a lack of peer support, role models and mentorship, says Tess Posner, CEO of the nonprofit AI4ALL.
Details: Wang and her co-authors examined a huge trove of papers in Semantic Scholar, a search engine for academic research developed by the Allen Institute.
They projected the current trend of growing female authorship (seen in the chart above) into the future, assuming that the ratio of male to female authors will level out — eventually — at around 1 to 1.
But their forecast suggests that getting close to 50% authorship will take nearly 120 years.
The researchers also examined how computer scientists collaborate with one another, and found that men are increasingly likely to co-author papers with other men, even as the number of women in the field is growing.
This has major implications for progress toward parity, says Wang.
"If female authors entering the field are having even a slightly harder time finding collaborators who are not women, that's going to be challenge, because right now the total proportion of women is lower than men," she says.
What's next: "This shows that we need to intervene far, far earlier in the pipeline than intuitions would suggest," says Jack Clark, policy director at OpenAI. "There's solid evidence that people start dropping out of the pipeline in high school (and sometimes even earlier)."
Bonus: Mailbox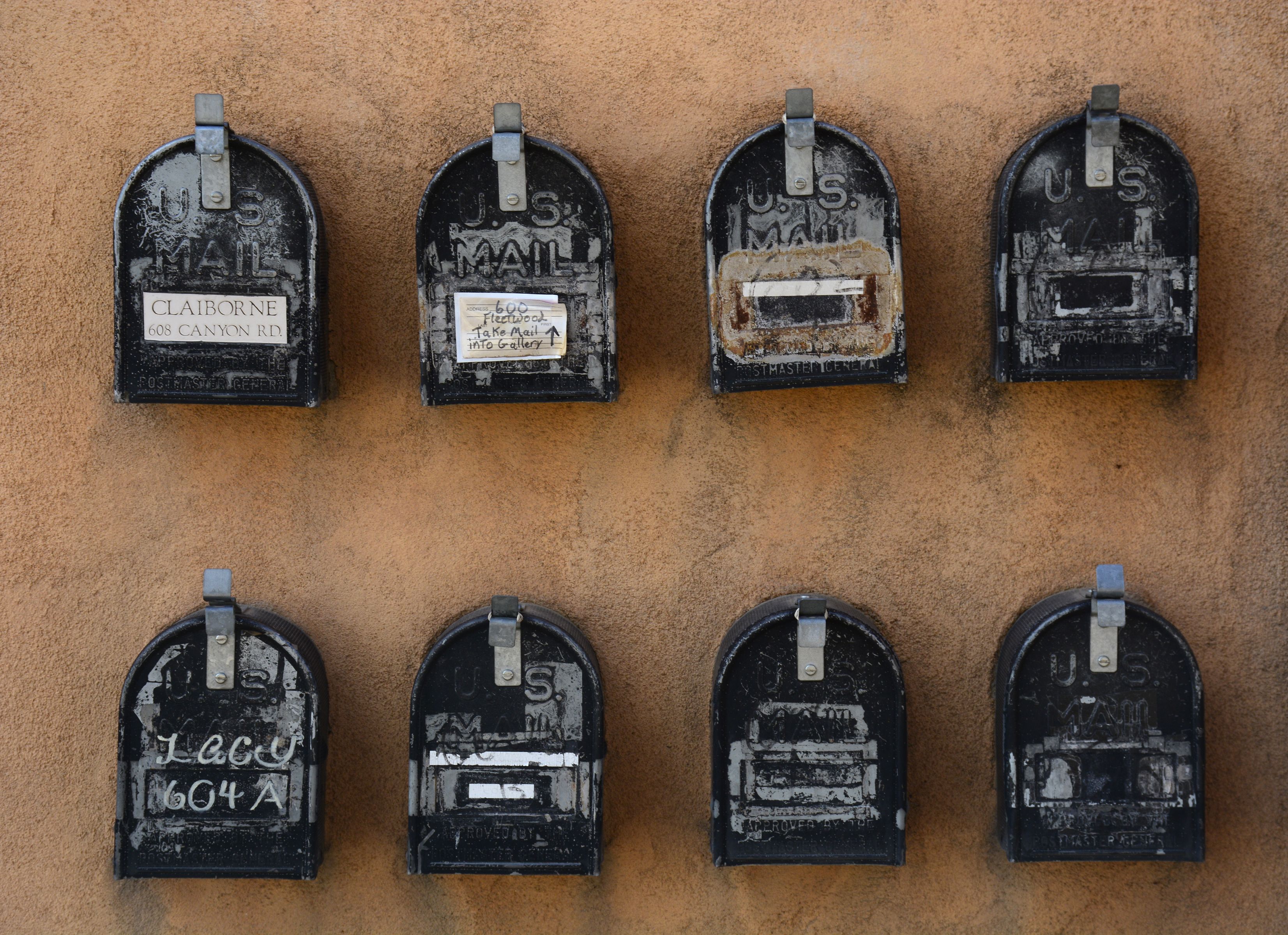 Photo: Robert Alexander/Getty
Yesterday, we wrote about "deadheading," the term that Uber and Lyft drivers use for their idle cruising time looking for a fare. Future reader Rick Miranda, an Uber driver in Annapolis, Maryland, wrote back:
"The deadheading article does not take into account that most seasoned ride share drivers learn to park and turn their engines off when not hired. We are not cabs, so riding around looking for fares is a useless and wasteful endeavor!"
3. What you may have missed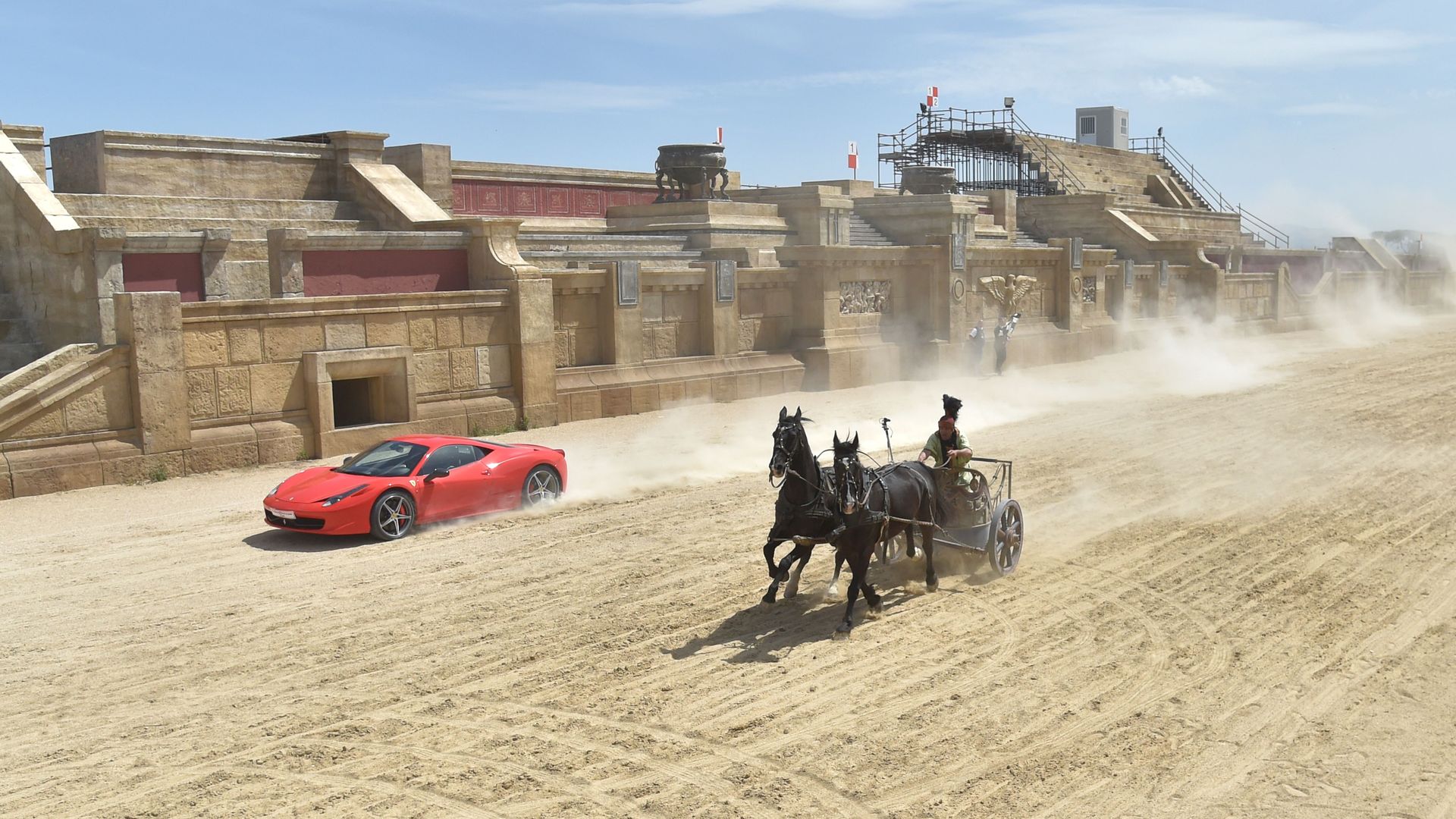 4. Worthy of your time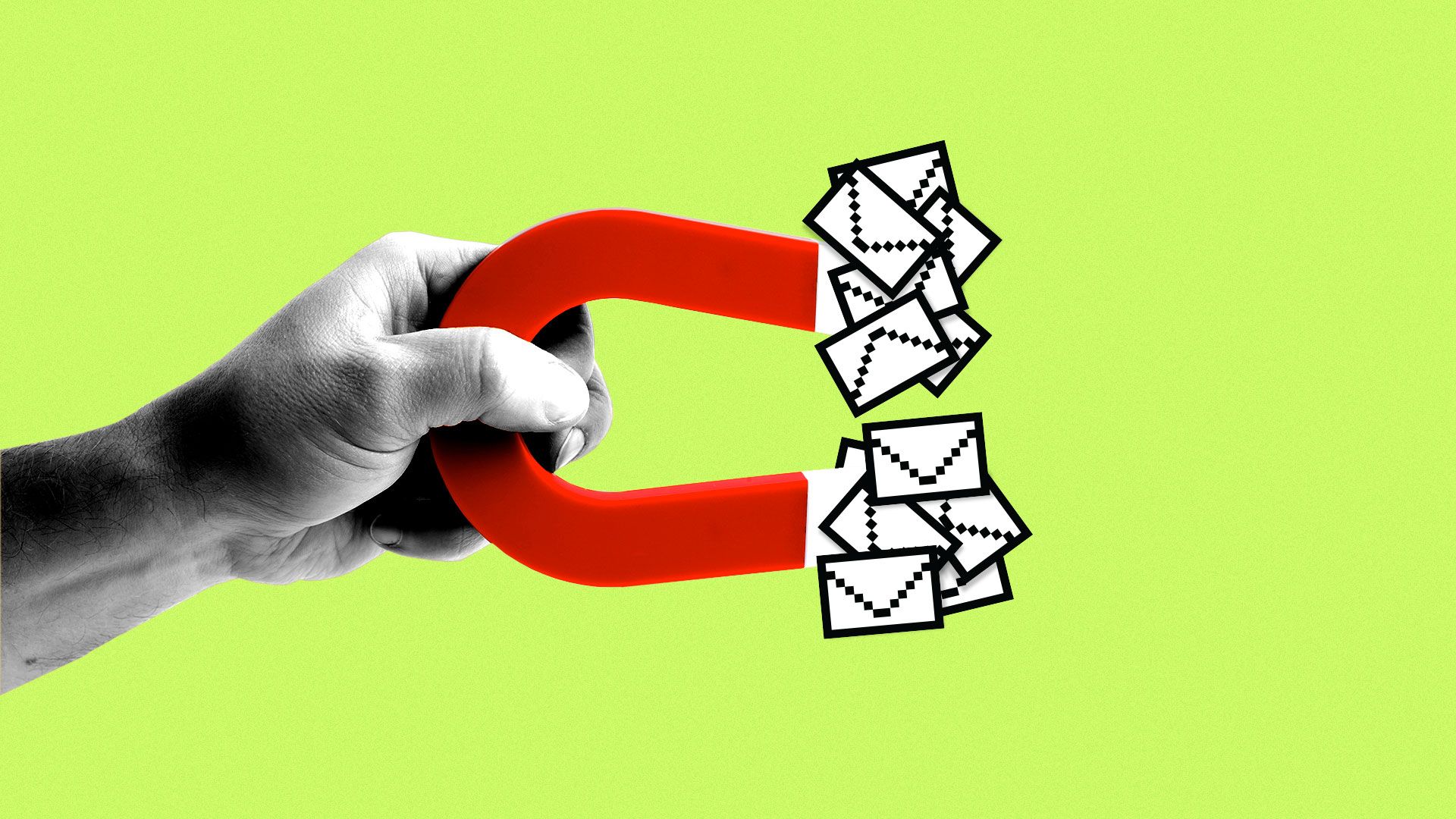 Did the universe really have no beginning? (Natalie Wolchover - Quanta)
How to be a successful email scammer (Joe Uchill - Axios)
The real bee trouble (The Economist)
Ancient games (MIT Tech Review)
The new hypersonic arms race (R. Jeffrey Smith - NYT/CPI)
5. 1 honest thing: Returning a wallet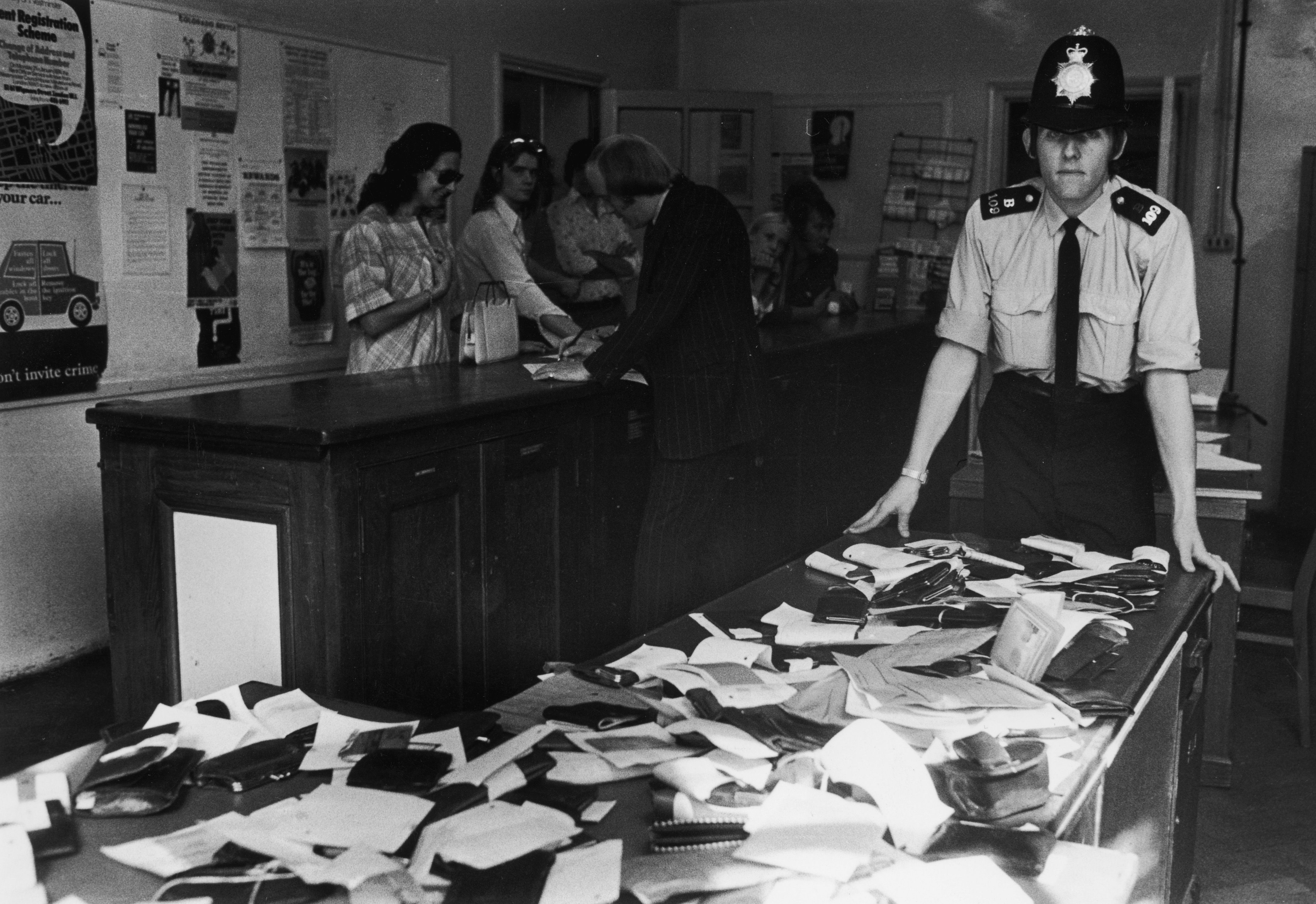 Photo: John Minihan/Evening Standard/Getty
When I was based in the former Soviet Union, I was once packing for a regular flight from Moscow to Kazakhstan, when I couldn't find my wallet. That was problematic since it held my ticket, credit cards and about $1,000 in cash. I quickly called the Slavyanskaya Hotel, where I had been just an hour earlier. "Oh yes," the concierge told me. "A guest found it in the bathroom." I went and picked it up. Not a thing was missing.
So it is that I am unsurprised to read a new paper in Science that such honesty — while perhaps a head-scratcher for some in our hyper-skeptical age — is actually fairly common, especially when cash is involved.
What's happening: A group of U.S. and Swiss researchers did an experiment with 17,000 "lost" wallets in 355 cities in 40 countries. They turned the wallets in to obvious places where people misplace things — museums, banks, post offices and, yes, hotels.
What they found: Of course not nearly all wallets were returned, and some countries were a lot better in this regard than others. But the average was pretty good. When there was money inside the wallet, 51% on average were returned. When there was no money, the average was about 40%.
The researchers were Alain Cohn of the University of Michigan, David Tannenbaum of the University of Utah, and Michel Marechal and Christian Zund of the University of Zurich.