Axios Future
June 17, 2020
Welcome to Axios Future, where we remember when going to Disney World was reserved for NBA champions, not the likes of the Washington Wizards.
We're launching the new "Axios Today" podcast with host Niala Boodhoo on Monday, June 22. Subscribe here to start every weekday morning with news that matters in just 10 minutes! 
Today's Smart Brevity count: 1,791 words or about 7 minutes.
1 big thing: Saving the elderly from coronavirus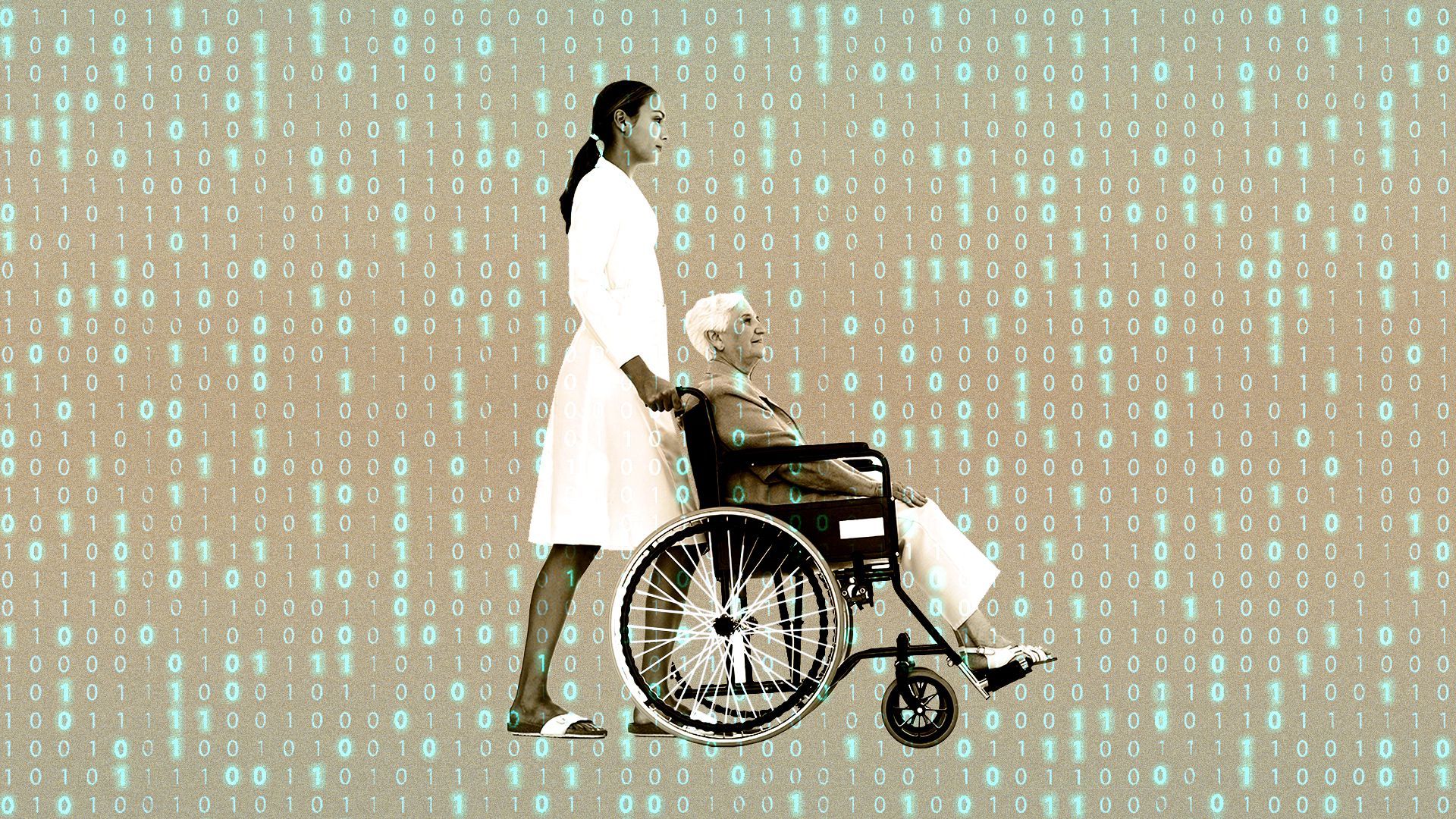 As the elderly, especially those in nursing homes, bear the brunt of deaths from COVID-19, new approaches and tools to keep them safe are emerging.
Why it matters: Seniors are much more susceptible to the novel coronavirus, and the conditions in many long-term care homes facilitate the spread of COVID-19. Independent of the current pandemic, America and much of the world is aging rapidly and is in need of technologies to care for them.
Driving the news: More than 50,000 people in nursing homes and other long-term care facilities have died from COVID-19, according to a tally released on June 16 by the Wall Street Journal. That's nearly half of total U.S. deaths from the virus.
The death toll in U.S. nursing homes since the beginning of the epidemic has been nothing short of horrific: 6% of New York state's more than 100,000 nursing home residents have died of COVID-19, while Michigan lost 5% and New Jersey 12%.
"Nursing-home residents aren't getting half of our resources or half of our attention, yet they account for roughly half the deaths. We don't value their lives as much as other people's."
—
David Grabowski
, health care policy professor at Harvard University
What's happening: There are steps that can be taken to protect seniors from both COVID-19 and the effects of the lockdown.
Regularly testing workers would be one of the most effective ways to stem outbreaks among the elderly, but testing all 3 million of the country's nursing home workers and residents just once would cost $672 million.
Harvard's Grabowski, who advises Congress about Medicare, has proposed a federal effort to regularly test nursing home staff and residents and procure greater supplies of personal protective equipment.
In an op-ed for USA Today, former Senate majority leader Bill Frist and Martha K. Presley of Vanderbilt University Medical Center suggest that pooling tests could reduce costs by as much as 80%.
Technology could play an increasingly important role as well.
CarePredict sells a wearable device called Tempo that tracks indoor location, pulse rate and more. Originally targeted as a way for caregivers and family members to monitor the physical and mental health of seniors, Tempo is now being used to tackle COVID-19, including contact tracing.
"If an individual tests positive for COVID-19, [caregivers] can go into the software, select the individual and rewind the last 14 days to see who they made contact with and the duration and length of that contact," says Jerry Wilmink, CarePredict's chief business officer.
As if the effect of the virus itself isn't enough, the lockdown policies instituted to stem the spread have had a major effect on the elderly, who already suffer disproportionately from loneliness and depression.
The loneliness and isolation, says York University psychology professor Gordon Flett, "is seen as a cause of mortality, not just a correlation."
The big picture: According to the UN, for the first time in history, people aged 65 or above now outnumber children under the age of 5 globally, and by 2050, the number of people 80 or above will triple to 426 million. The pandemic has exposed the vulnerability of an aging society and the need for new innovations to protect them.
The bottom line: COVID-19 has been a tragedy for the elderly, but if we're smart, it will be an opportunity to rethink how we approach a future — growing old — that nearly all of us will share.
2. The AI VC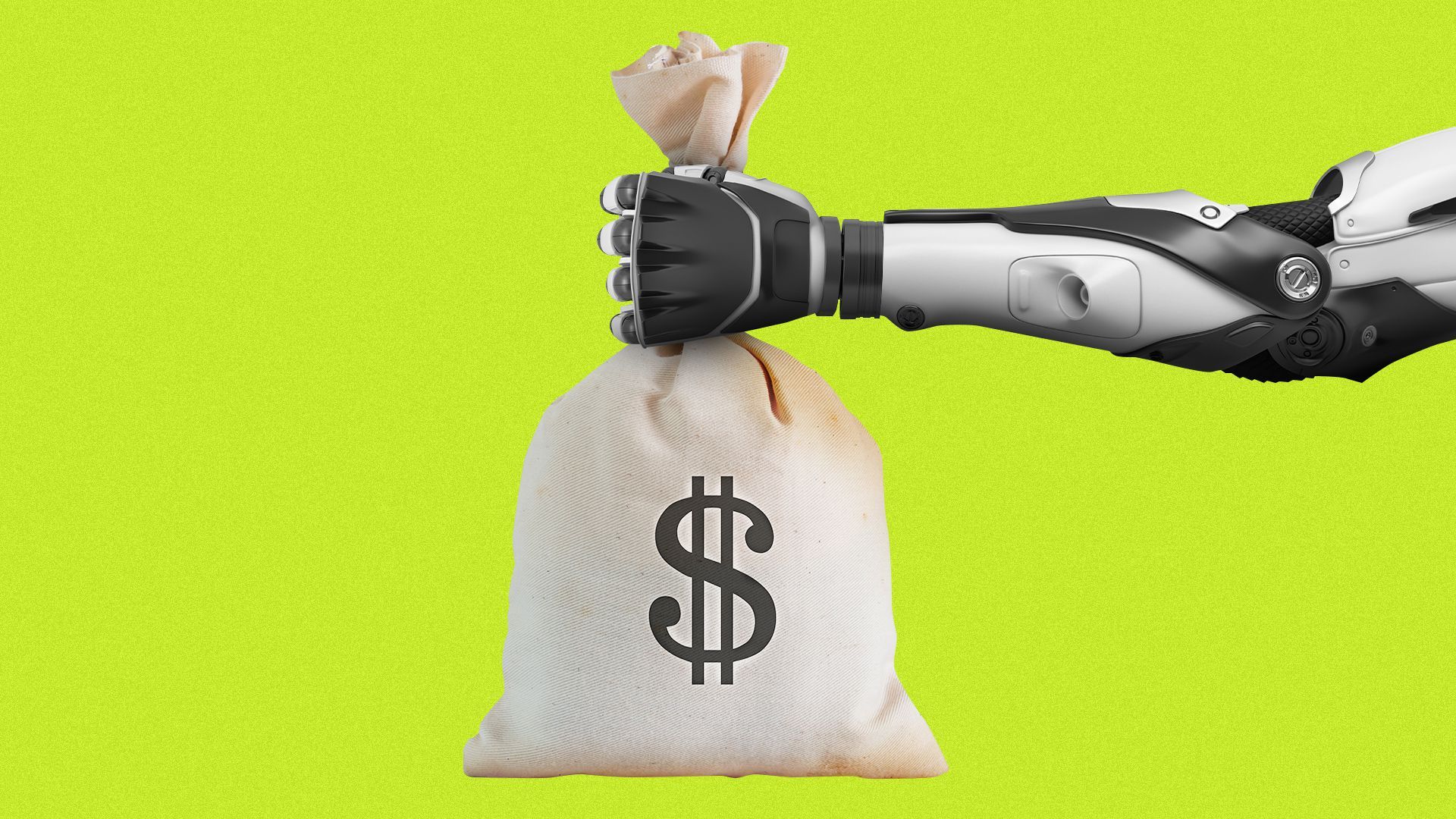 A proprietary machine-learning platform has driven more than $100 million in portfolio-company investments for the VC firm EQT Ventures, according to numbers first seen by Axios.
Why it matters: EQT Venture's home-brewed Motherbrain platform represents a notable effort to adapt machine learning to the failure-prone process of picking and choosing early-stage tech investments.
How it works: Motherbrain monitors over 10 million companies and takes data from dozens of structured and unstructured sources to identify patterns that may be useful as EQT Ventures searches for possible investments.
Part of Motherbrain's appeal is that it can locate companies for potential investments directly through data anywhere in the world, rather than relying on investor connections or geography.
"Motherbrain is part of our quest to do everything we do in a smarter way," says Henrik Landgren, an operating partner at EQT Ventures who leads the product work on Motherbrain.
Among the companies discovered with Motherbrain's help is Standard Cognition, which develops AI-powered autonomous checkout technology.
"[EQT Ventures] told us that 'Motherbrain informed us we had to talk to you,'" says Michael Suswal, co-founder and COO of Standard Cognition. "I felt flattered and it made me more interested in the firm. We probably wouldn't have connected with them if it wasn't for Motherbrain."
The bottom line: We often think of automation as outright replacing human jobs, but the Motherbrain platform is an example of another trend: augmenting how humans work.
3. NBA players get a new ring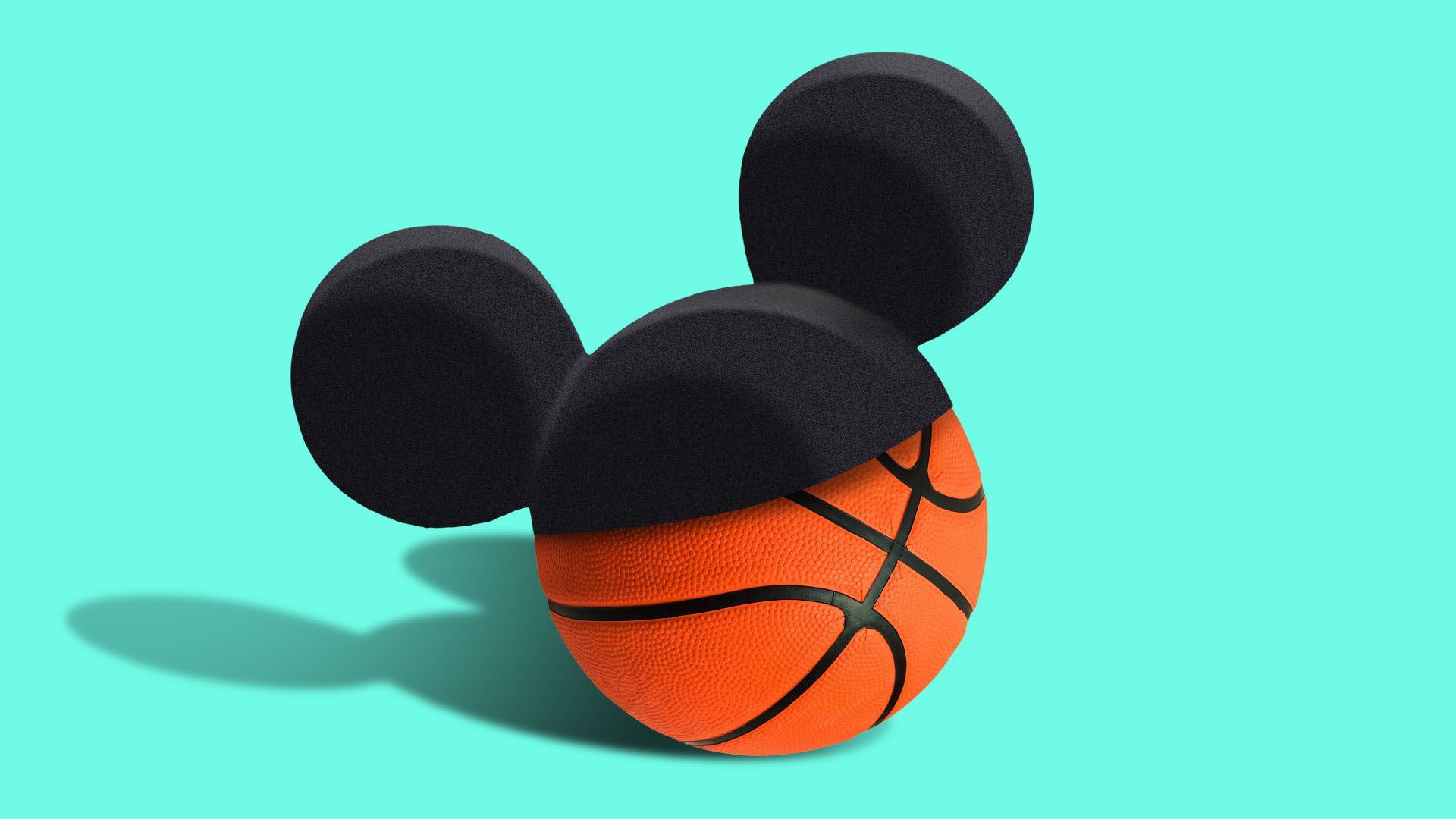 NBA players sequestered in Walt Disney for the resumption of the season will have the option of wearing smart rings to track their health.
Why it matters: Wearable health monitoring devices have become more important as COVID-19 puts a premium on disease prediction and distance care. Seeing Joel Embiid or LeBron James wearing one will only increase the hype.
Driving the news: As my Axios colleague Kendall Baker reports, the NBA on Tuesday detailed what life will be like inside the Disney World bubble when the COVID-19-delayed season picks up next month.
The rules will include regular COVID-19 tests and video technology to enforce social distancing and help with contact tracing in the event of infections.
I was struck by one detail in particular: Players and staff will have the option to use wearable rings that track temperature, heart rate, respiration rate and other variables. They also display an "illness probability score."
Reportedly those devices will be Oura smart rings, which run $299 for the base model. Unusually among wearable devices, Oura rings can track body temperature, a key marker for COVID-19.
A study done by West Virginia University's Rockefeller Neuroscience Institute found that Oura rings can help predict the onset of COVID-19 symptoms up to three days in advance with 90% accuracy.
Of note: The hype around health wearables has too rarely matched the results. But as the devices and their underlying AI improves, and with COVID-19 putting a premium on telehealth, wearables may have found their moment.
"I believe we will see dramatic shifts and in the advancement of home-based devices that will drive up the quality of care," says Robbie Cape, CEO of telehealth company 98point6.
My thought bubble: It says something about our society that we'll prioritize regular COVID tests and high-tech wearables for NBA players, but not the nursing home residents most at risk.
My other thought bubble: Go Sixers.
4. Americans are having less sex
Americans — especially young heterosexual men — are reporting less sexual activity, per a study that looks at the past 18 years.
Why it matters: Given that sex and reproduction are fairly key to a society having a future, the results raise eyebrows. But what the survey really shows is how technology has fundamentally altered how human beings socialize.
What's new: In a study published on June 12 in JAMA, researchers analyzed survey responses between 2000 and 2018 to look at frequency of sexual activity and the number of sexual partners for men and women between 18 and 44.
With few exceptions, sexual activity showed a marked decline — especially among young men and especially in recent years.
Nearly a third of men aged 18–24 reported no sexual partners over the previous year in 2016–18, up from 18.3% in 2000–02. The drop was particularly sharp among men who were unemployed or reported lower income.
The percentage of women who reported no sexual partners also increased over the same time period, albeit less sharply. The only exception was women aged 35–44.
What's happening: In a commentary appearing with the study, psychologist Jean Twenge outlined a few possible explanations for the drop in sexual activity. These include general delay in achieving the markers of adulthood — including living at home longer — as well as the increase in the availability of pornography.
But sexual frequency has also been decreasing among married and older people who presumably have reached adulthood, and Twenge argues there isn't a clear link between pornography consumption and reduced sexual activity.
Instead, Twenge puts much of the blame on everyone's all-purpose scourge: the internet. With digital entertainment of all sorts available on demand, time spent online displaces face-to-face social interaction, which generally is required for sexual activity.
Of note: A new report from the Brookings Institution estimates that the U.S. could see up to 500,000 fewer births next year because of the COVID-19 recession.
The bottom line: Increasingly, we'd rather canoodle with our phones than each other — and COVID-19 will only accelerate that trend.
5. Worthy of your time
The Segway's inventor has a new project: manufacturing human organs (Liz Brody — OneZero)
How the man who brought the world one of the most-hyped (and most disappointing) inventions has moved onto making organs from scratch.
Kids around the world are out of school. Millions of girls might not go back. (Danielle Paquette — Washington Post)
Education remains a key to escaping poverty, but the pandemic could take many children — especially girls — out of school for good.
An understanding of AI's limitations is starting to sink in (The Economist)
Despite the hype and the investment, the next AI winter could be around the corner.
We can protect the economy from pandemics. Why didn't we? (Evan Ratliff — Wired)
Nathan Wolfe had the ingenious idea of teaming up with insurers to provide businesses a pandemic policy. The only problem: not a single company bought one.
6. 1 boom thing: Yellowstone supervolcano was extra super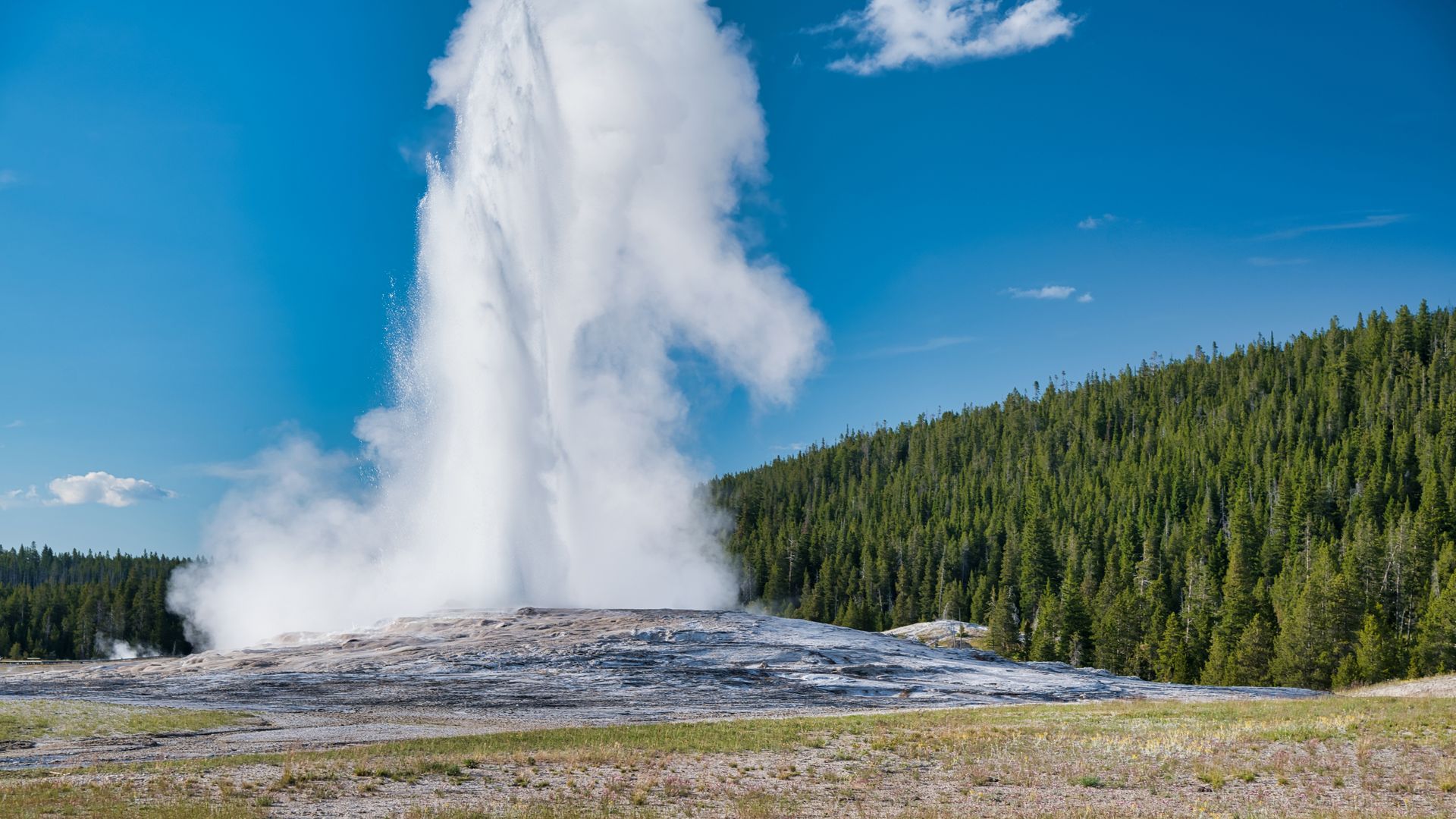 A recent study found evidence of a record-breaking eruption some 8.7 million years ago by the supervolcano now beneath Yellowstone National Park.
Why it matters: The Yellowstone volcanic system is still very active, and a full-scale eruption could be an existential threat to humanity. But it likely won't happen anytime soon.
What's new: In a study published earlier this month in Geology, researchers analyzed volcanic deposits scattered across thousands of square miles in Idaho and Nevada. The chemical signature of the rocks indicated they shared a similar origin — a supereruption that occurred millions of years ago.
Supereruptions are volcanic eruptions that emit more than 1,000 cubic km of rock and tephra into the air. They are bigger than the biggest volcanic eruptions that have ever occurred in recorded history, and they can cause sudden and drastic global cooling.
The newly discovered Yellowstone supereruption emitted 2,800 cubic km of volcanic material, enough ash and rock to fill nearly three-quarters of the Grand Canyon, as Shannon Hall reported in Scientific American. That's 30% larger than what had previously been the Yellowstone system's biggest known eruption some 2.1 million years ago.
What's next: Another Yellowstone supereruption now could blanket much of North America in volcanic ash and usher in a global volcanic winter.
The good news is that, based on the geologic record, the next eruption shouldn't occur for another 900,000 years. And the new study indicates that the Yellowstone system may be losing power over time.
The bottom line: Yellowstone recently reopened to visitors after a COVID-19 shutdown, and in the meantime, visitors who aren't wearing masks present a greater threat than the supervolcano. Probably.