Axios Future
May 27, 2020
Welcome to Axios Future, a newsletter we obviously named back when the concept of time had any meaning.
If you haven't subscribed, now is the time, and this is the place.
Send feedback and tips to

[email protected]

, or hit reply. And thank you for the kind inquiries about my mental health day last week. To be clear, Axios has been good enough to give each employee one such day off per month. My mental health is pretty standard for these times, which is to say 😬.
1 big thing: Coronavirus accelerates AI in health care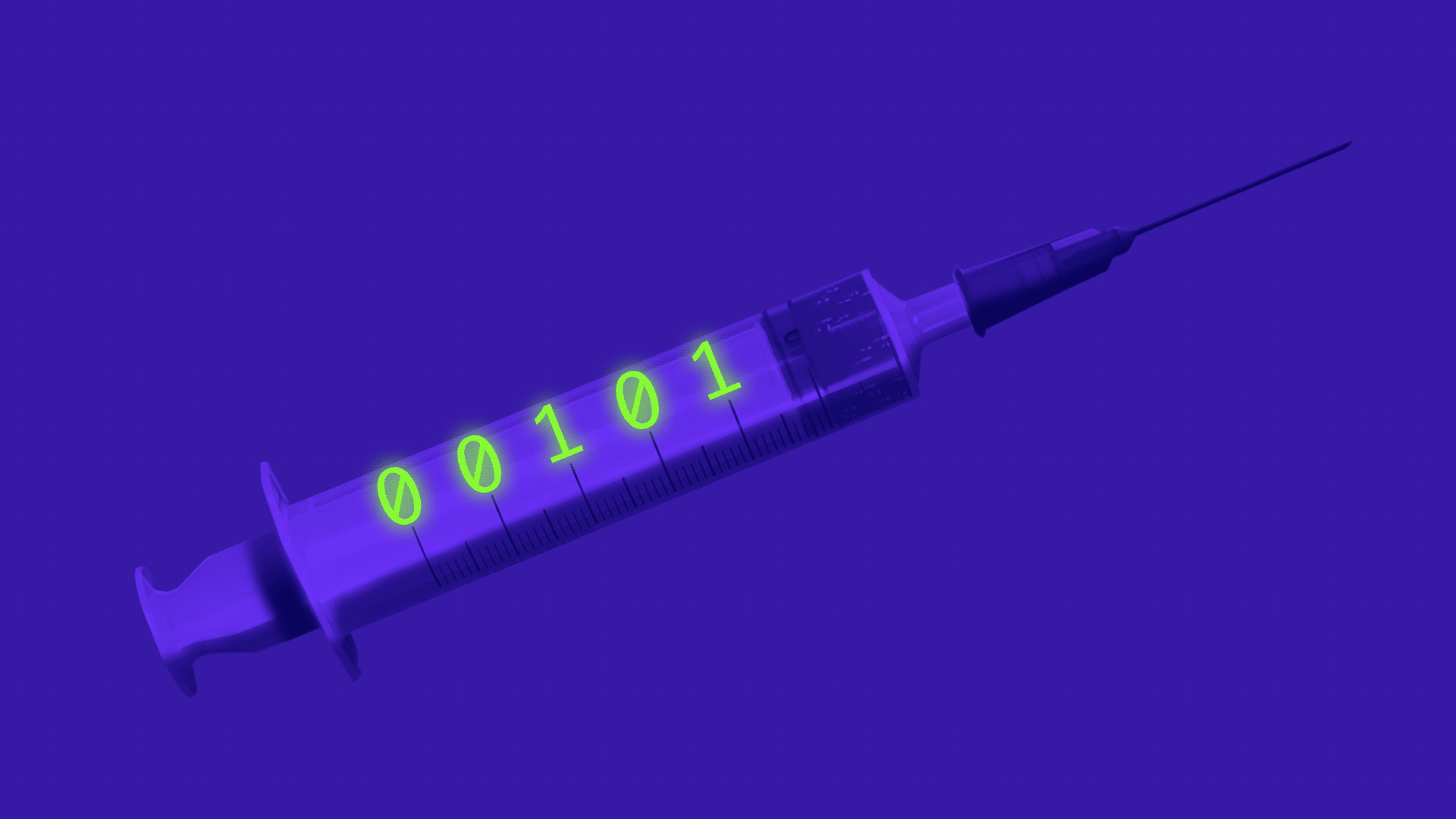 From predicting outbreaks to devising treatments, doctors are turning to AI in an effort to combat the COVID-19 pandemic.
Why it matters: While machine learning algorithms were already becoming a part of health care, COVID-19 is likely to accelerate their adoption. But lack of data and testing time could hinder their effectiveness — for this pandemic, at least.
What's happening: With millions of cases and outbreaks in every corner of the world, doctors were quick to employ AI tools in an effort to get ahead of what could be the worst pandemic in a century.
In trials, at least, AI has demonstrated a decent record of success, especially when it comes to rapidly diagnosing COVID-19 by interpreting medical scans.
The catch: That's the perennial challenge for AI systems in any field. Experts worry models that perform well in an experiment may not be able to replicate that success in a hospital under stress.
The bottom line: As both the size and quality of medical data on COVID-19 improves, so should the AI systems that draw from it. But that will take time.
2. Forecasting the "real robotic revolution"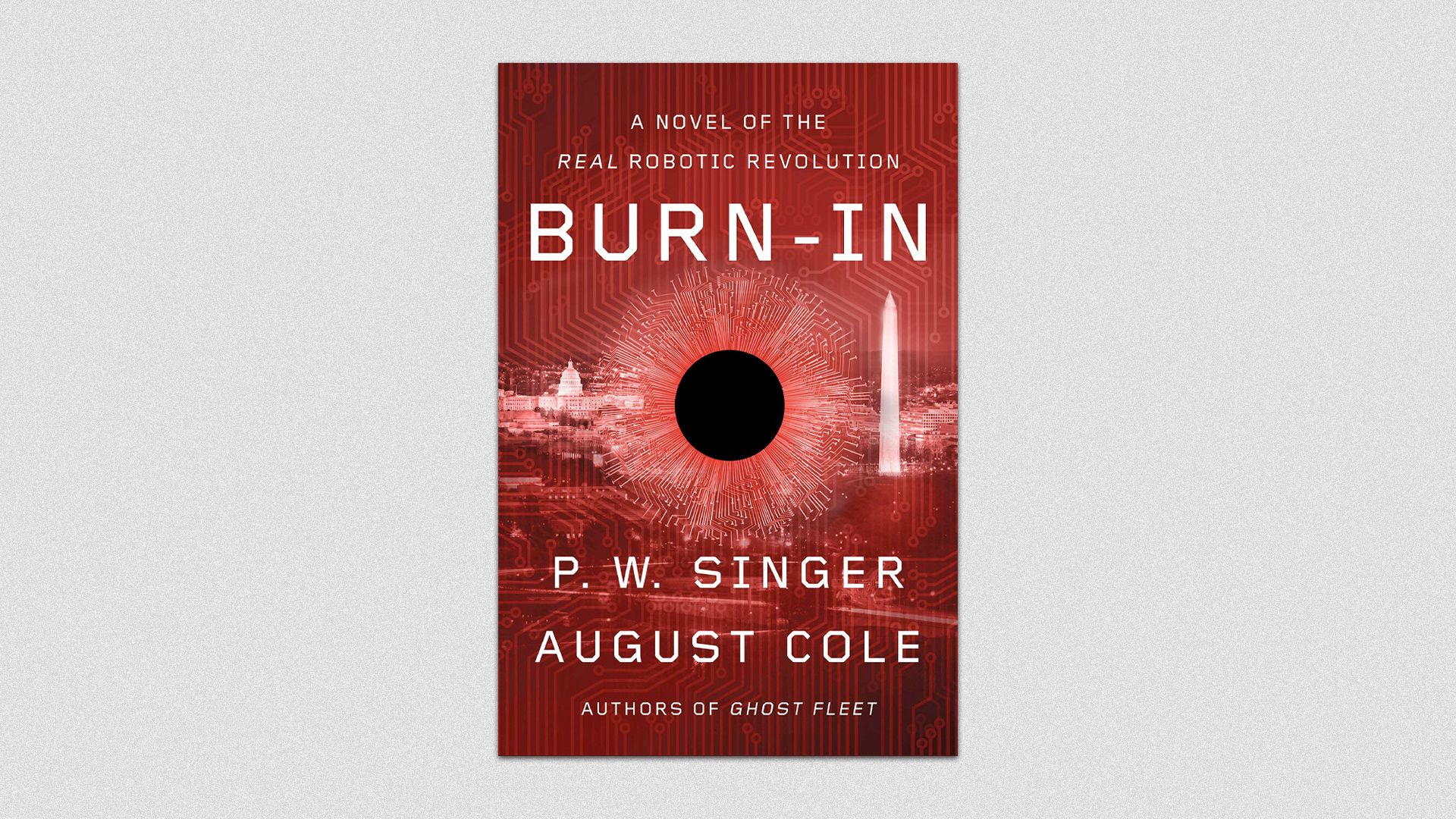 A new novel imagines a near-future America where AI has run rampant.
Why it matters: Sci-fi remains one of the best ways to envision how new technology will shape the future, and "Burn-In" is the rare work of science fiction that has the solid grounding of nonfiction.
Background: With their 2015 techno-thriller "Ghost Fleet" — which told the story of how Chinese cyberattacks brought the U.S. to its knees in a near-future World War III — P.W. Singer and August Cole didn't just make the bestseller list. They helped change the tide of military strategy, as the novel became required reading for officers working to preempt the next major threat to the U.S.
In "Burn-In" — an engineering term for pushing a new technology to its breaking point — Singer and Cole do for the future of AI what they did for the future of warfare in "Ghost Fleet."
Details: "Burn-In" tells the story of FBI agent Lara Keegan, who is assigned to field-test a new police robot called TAMS that combines a Siri-like virtual assistant with advanced hardware that allows it to operate in the real world.
Keegan and TAMS work together to uncover a plot by a terrorist who is planning to use the Internet of Things to unleash havoc on America, which has grown utterly dependent on automated technology.
The central conspiracy plot is Tom Clancy-level — in the best possible way — but what sets "Burn-In" apart is the deep research the authors used to build their near-future world, all of which is meticulously detailed in 26 pages of endnotes.
The bottom line: If you want to understand how AI, robots and cyber terrorism could remake our world — and you don't want to wade through hundreds of pages of scientific papers — "Burn-In" is the summer read for you.
3. Inside hackers' pivot to medical espionage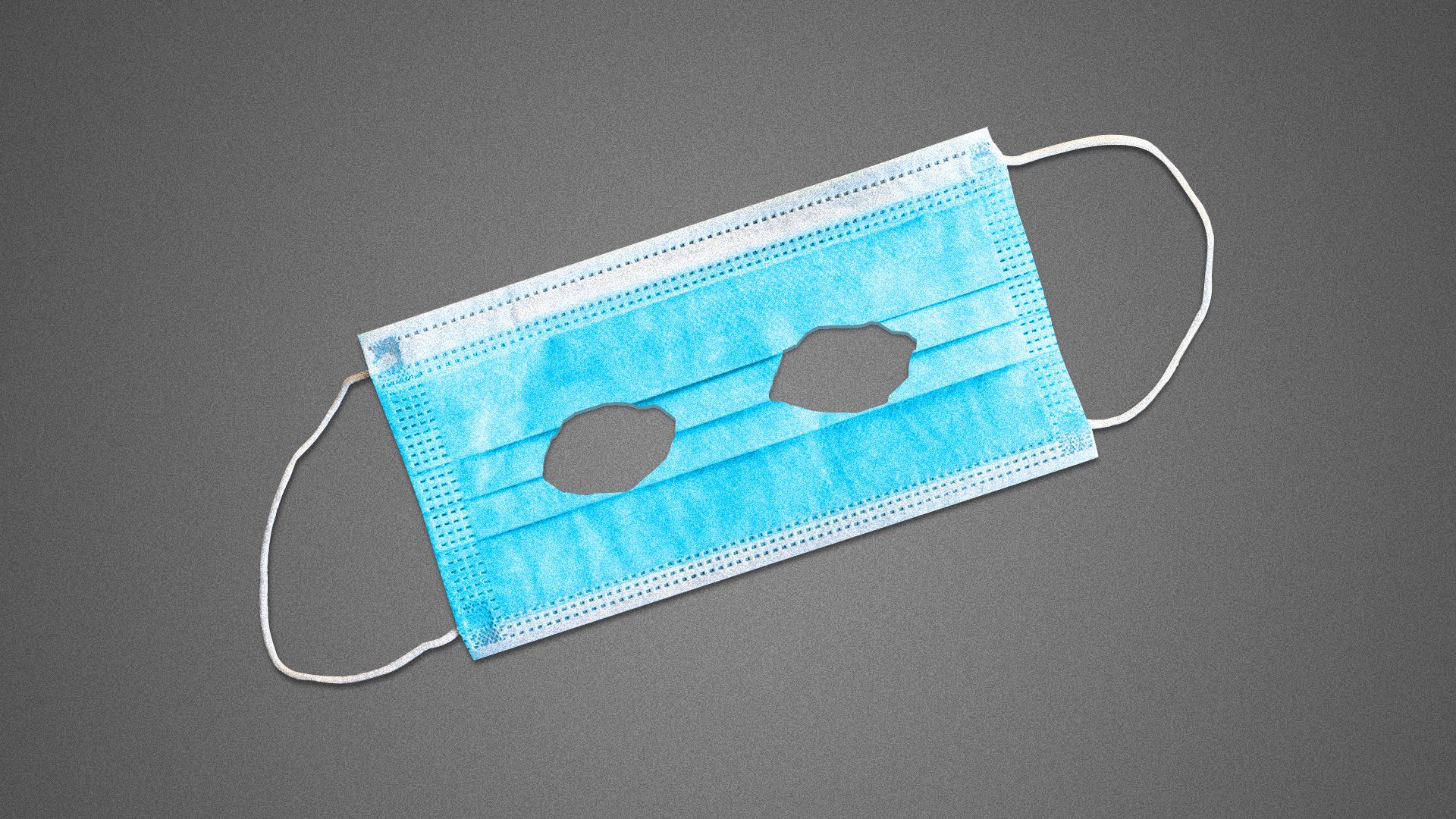 A wave of cyber spying around COVID-19 medical research is once more demonstrating the perils of treating cybersecurity as a separate, walled-off realm, Axios Codebook author Zach Dorfman of the Aspen Institute writes.
Driving the news: U.S. officials recently announced an uptick in Chinese-government affiliated hackers targeting medical research and other facilities in the U.S. for data on a potential COVID-19 cure or effective treatments to combat the virus.
Additionally, "more than a dozen countries have redeployed military and intelligence hackers to glean whatever they can about other nations' virus responses," reports the New York Times.
The big picture: For years, policymakers and media outlets have stowed cybersecurity threats and conflicts away in their own specialized silo. But the world of cyber espionage isn't really separate at all: It's just another means for countries to pursue their tactical and strategic objectives.
"When there's a cyber intrusion and exfiltration of a defense industrial contractor, that's not a cyber case, that's a counterintelligence case," said a current senior U.S. intelligence official.
In those incidents, the culprit is most likely a Chinese government agency, according to the official. "I have not been able to convince people of that. Because we've created this world of cyber, and it's like floating in the Atlantic. … We cannot get off that island. It's really frustrating."
Why it matters: We won't be able to understand or predict where the next threats will emerge unless we get better at integrating the stuff we call "cyber" with all the other ways we think about the world.
Axios Codebook relaunches today — sign up!
4. Video game concerts are a hit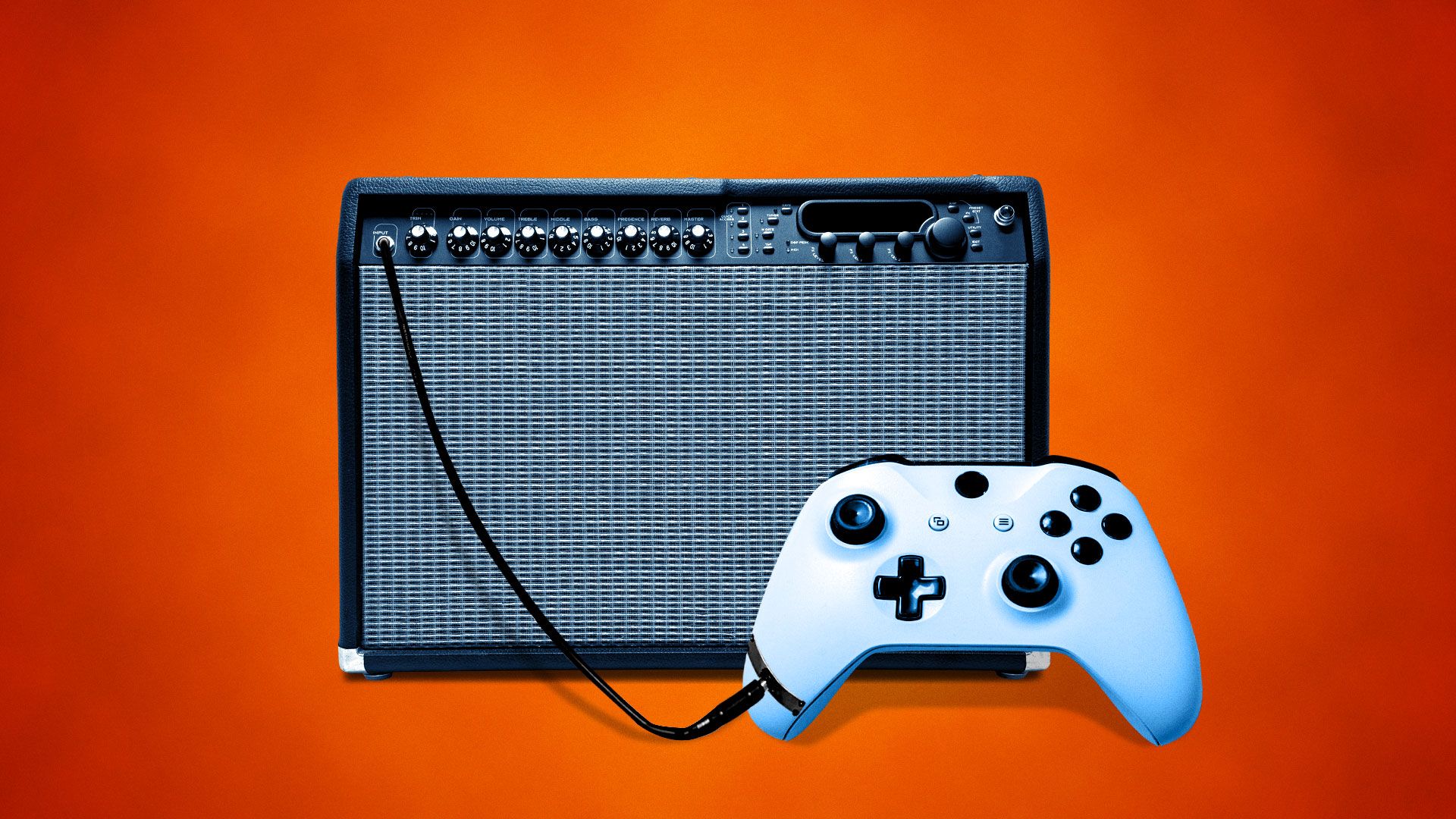 With concerts and music festivals canceled across the country, artists are flocking to virtual gaming platforms like Minecraft and Fortnite to give fans the next best thing to a live music experience, Axios' Sara Fischer reports.
Why it matters: Expect more virtual concerts to pop up as artists figure out how to get paid performing online and aim to connect with its bigger audiences.
Driving the news: Minecraft, a popular video game in which players can create and join 3D worlds, will host a dance music festival with some of the biggest electronic artists next month, including Diplo, A-Trak and Above & Beyond.
Be smart: Virtual concerts started out as a natural fit for electronic music artists, given how tech-heavy their work is, but they're quickly catching on with other music genres.
More than 12 million users watched rapper Travis Scott's concert on Fortnite last month. Many more watched the concert outside of the game, too, on live-streaming platforms like Twitch and YouTube.
My thought bubble: Video game concerts are just one aspect of what L'Atelier, the foresight arm for BNP Paribas, calls the "Virtual Economy" — "an agglomeration of sophisticated platforms, fledgling and often dubious marketplaces, skilled nixers, volatile assets, and ambitious pioneers that exist or operate uniquely in virtual environments."
L'Atelier estimates some 2.5 billion people participate in some form of the Virtual Economy, from video gamers to coders for hire. Expect that number to grow during the pandemic.
Go deeper: Video game sales surge in lockdown
5. Worthy of your time
Veil (Eliot Peper)
Peper specializes in eerily prescient speculative fiction, and in his new novel, he paints a near-future world under assault by a hijacked geoengineering scheme.
For schools, the lists of obstacles grows and grows (Erika Christakis — The Atlantic)
Two things are true: schools need to reopen to meet the needs of kids and parents alike, and school administrators have no idea yet how to do so safely.
Software will eat software in a remote-first world (Can Duruk — Margins)
Tech workers may find it relatively easy to adapt to remote work, but the shift could lead to the commodification of coding — and with it, less power and less money for the typical employee.
Pandemics: Early detection, networks, spreaders (a16z)
A podcast episode from the VC firm Andreessen Horowitz on how social media could be used to predict the next pandemic.
6. 1 time thing: How the pandemic disrupts our clocks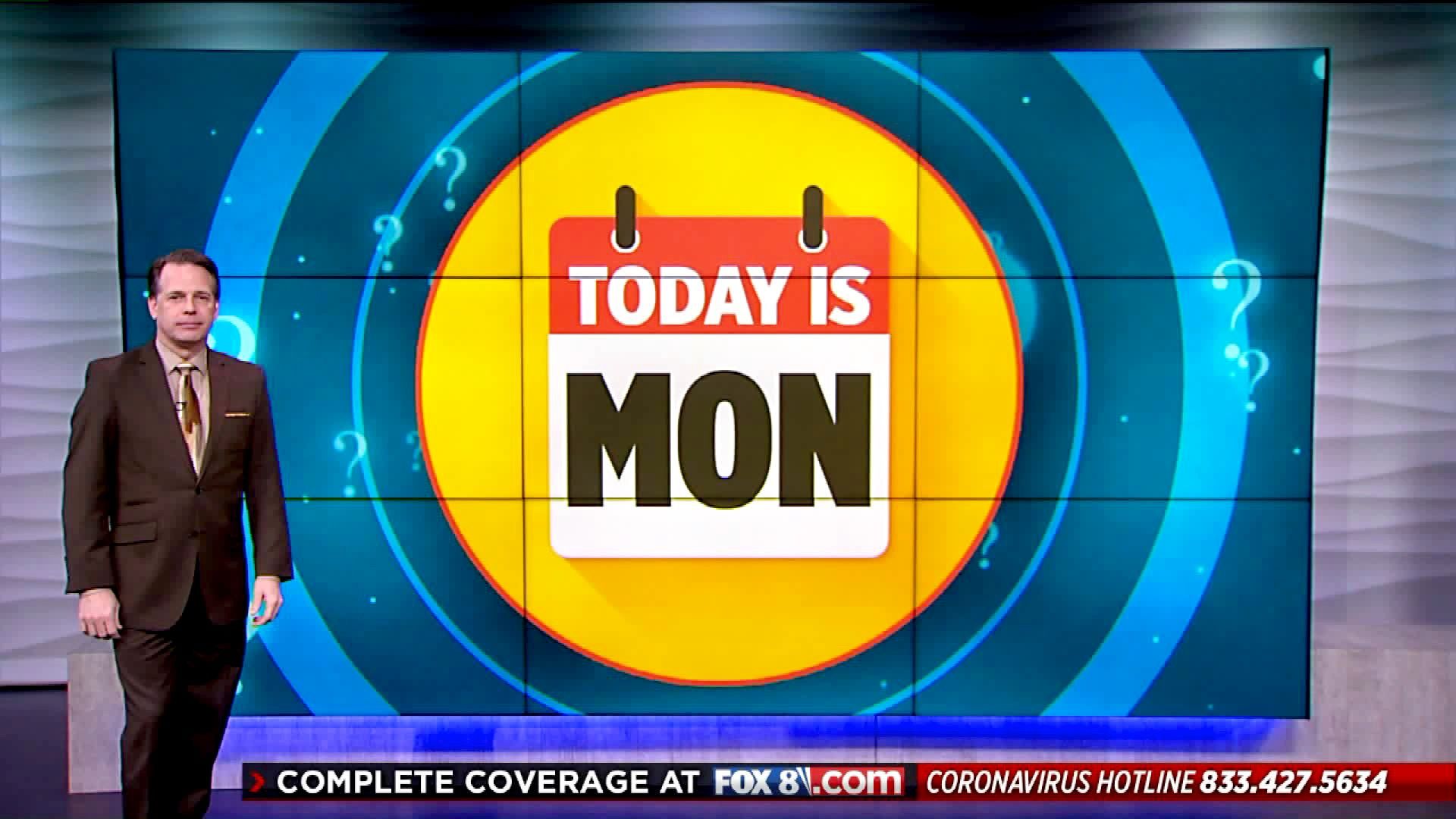 It's not just you — the pandemic lockdown is making days move slower while time overall seems to move faster.
The big picture: As we shelter at home, one day moves into the next with little change. Without specific memories to mark the time, our perception of the calendar becomes an endless blur, with no delineated past and no clear future.
How it works: Unless you're approaching the speed of light, time moves at a reliable rate. 60 seconds is a minute, 60 minutes is an hour, and 8,760 hours is a year — leap years aside.
But as author Claudia Hammond wrote in a recent piece for BBC Future, our perception of time is anything but clockwork.
We estimate time prospectively (how fast does it feel as if it is passing right now) and retrospectively (how fast did the past week or month seem to go).
If you've been home for most of the lockdown, working or not, the days can seem to drag by as we cycle through the same handful of activities in the same handful of places.
This is especially true if you're at home in the pandemic with small children, occupying an entirely unique and seemingly stationary slice of the space-time continuum.
But as the identical days bleed into each other, we form few new memories — the memories we depend on retrospectively to tell us that time has in fact passed. As a result, Hammond writes, "time can feel as though it has contracted."
The bottom line: As the Magnetic Fields would say: "It's only time."