Have your kids signed up? Or your parents?
Today's Smart Brevity count: tk words, ~tk-minute read.
What else should we write about this summer? Hit reply to this email or message me at [email protected] or the rest of the Future team: Kaveh Waddell at [email protected] and Erica Pandey at [email protected].
Okay, let's start with ...
1 big chart: Amazon's new kingdom …
Less than a decade after Amazon broke into the logistics industry, it has become its own biggest shipper, Erica writes.
While the world has fixated on Amazon's moves into books, groceries and cloud computing, perhaps most formidable of all has been the e-commerce giant's swift break into a much more lucrative business — package shipping.
In just six years, Amazon Logistics is turning the $35–$40 billion-a-year industry on its head.
Amazon has captured an estimated 20% of the market, this year surpassing the U.S. Postal Service in package delivery, according to Rakuten Intelligence, a research firm.
"That's huge," said Alex Pellas, a logistics expert at Rakuten Intelligence.
In a dataset provided first to Axios, Rakuten Intelligence followed tracking numbers for millions of Amazon packages per month.
Researchers found that nearly half (48%) of Amazon packages are delivered by the company itself.
That's a dramatic shift from two years ago, when the Postal Service delivered more than 60% of Amazon parcels, and Amazon just around 15%.
The total domestic package market in 2018 was about $106 billion. Of that, $35–$40 billion, or about a third, was e-commerce, according to David Vernon, an analyst at Bernstein.
In a statement to Axios, Amazon said, "The numbers are not an accurate representation of how Amazon shipments are shared between Amazon and our carrier partners."
2. ... and what it all means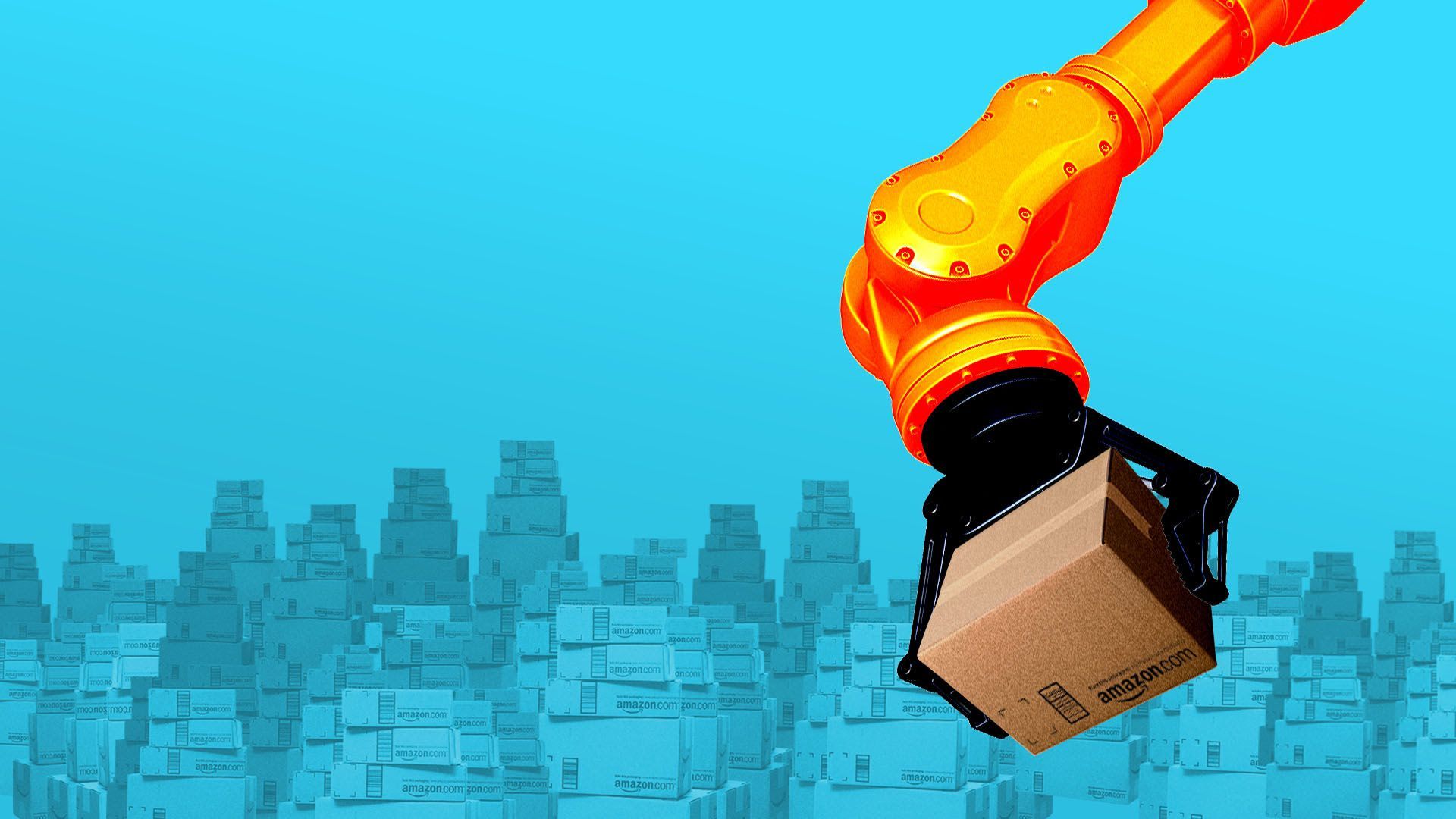 As Amazon becomes a shipping juggernaut in its own right, experts say it will attack two different sets of rivals — retailers and shippers, Erica writes.
The e-commerce behemoth is already faster than competitors — and it has ambitions of getting even speedier. It takes Amazon an average of 3.2 days to deliver a parcel after a shopper clicks "buy," per Rakuten Intelligence. For all other e-commerce companies, the average time is 6 days.
Amazon — which has started offering its shipping capabilities as a service — will be able to ship products for about two-thirds the rates of UPS and FedEx, Pellas projects. Its trucks and planes are out delivering Amazon packages anyway so it can offer shipping at cost, instead of collecting a margin.
"We're now talking about a retailer that will control the entire process" from manufacturing to delivery, says Mark Rosenbaum, a professor at the University of South Carolina.
But, but, but: While Amazon's suddenly large profile might look menacing, it won't necessarily move as it did in books to knock out its rivals, says Yossi Sheffi, director of MIT's Center for Transportation and Logistics. "They just want to take all the profitable routes and operations and leave the carriers with all the dogs."
The bottom line: Amazon's march into shipping is the company's "classic model of partner with, copy, and unseat their competitors," says Jaimee Minney, an analyst with Rakuten Intelligence.
Shipping partners have begun cutting ties with the e-commerce giant as it steps onto their turf. Earlier this month, FedEx chose not to renew its contract with Amazon for air shipments. Others could follow suit, experts say.
Like Amazon, Walmart also has a logistics business of its own and could emerge as a shipping competitor.
Go deeper: The race to own logistics
3. Mailbox: Surveillance capitalism and more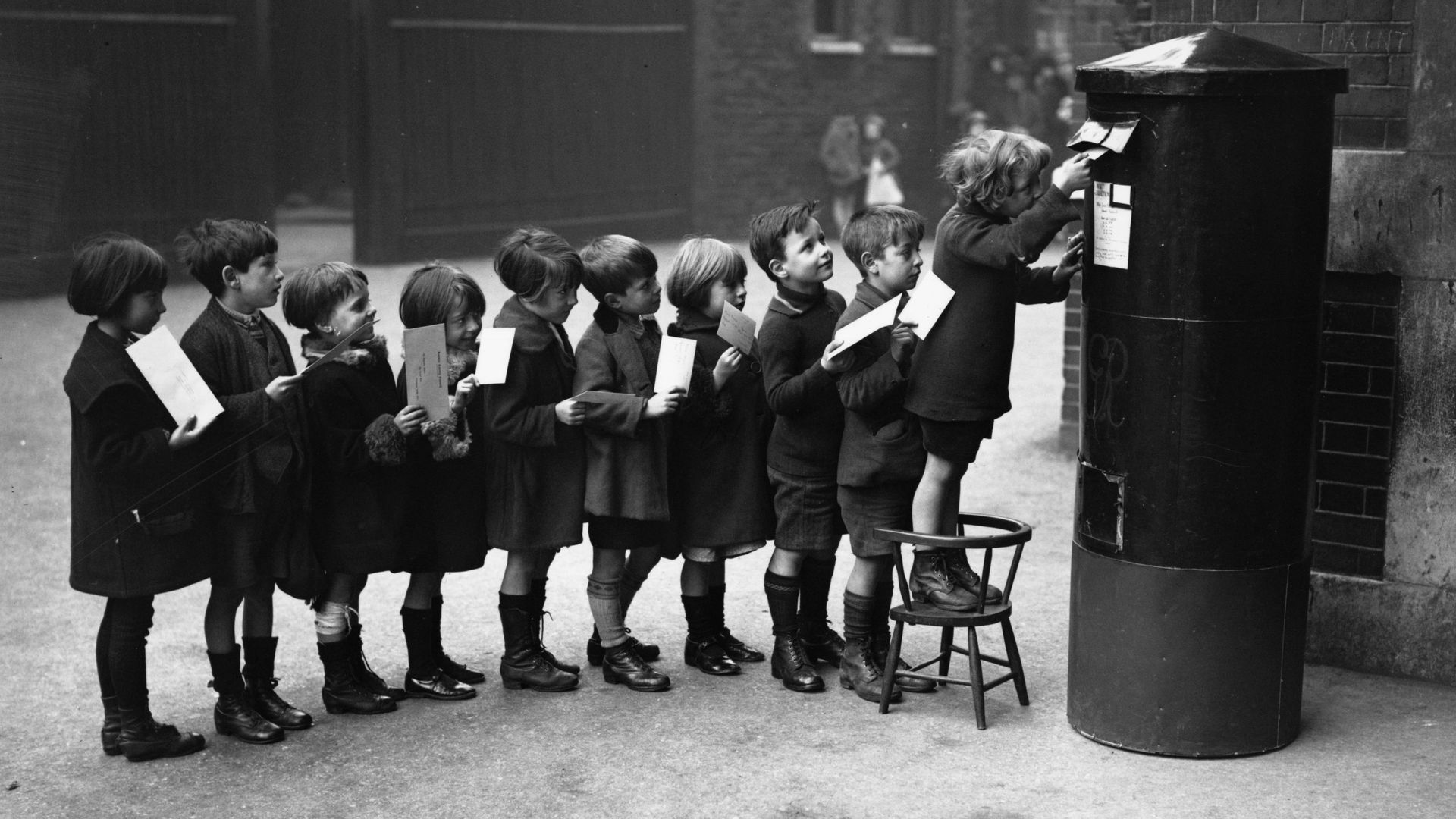 In our special report on surveillance capitalism on Monday, Erica wrote that she doesn't care that she is watched around the clock — as long as she keeps receiving free services.
Here is a response from Future reader Keith Vogt, of Lincoln, California:
"I don't know how old you are, so I'm assuming you're under 30 (I'm 82). Yes, I'm an old fart and proud of it because I was there during the beginning of this connected experience called the internet. No one ever imagined we might reach the point where Google steals your information and then sells it multiple times over to whomever will pay for it. No harm? Maybe not, but do you know who bought your information? Were they a reputable company/person, and do they really have a legitimate reason to have your information? Could it end up in hands of those you may prefer, if you knew, not to have it? Further, how much money has Google made from selling our private information?
I am eager for the time when Google, et al, will be required to inform us. And when we/you find out, maybe you'll be more interested why you're getting this 'free shit.'"
In response to Erica's post last week about the fight for wealthy shoppers, Austin Kimson of Paradise, Texas, had this to say:
"You wrote, "Only 23% of Prime members live in rural areas, and the most active buyers are 22–39 years old."
"That is a particularly interesting data point as only 19.3% of the U.S. population lives in rural areas.  Combined, these facts point to the counterintuitive reality that rural households are actually more likely to be Prime members than urban households. But this should actually make a lot of sense. E-commerce services provide rural households with the same massive shelf of products that used to only be available to those in the most densely populated cities and the potential lifestyle impact is greatest in rural areas. This is another signpost of how technology and service innovation will facilitate accelerating migration away from traditional urban cores."
4. Worthy of your time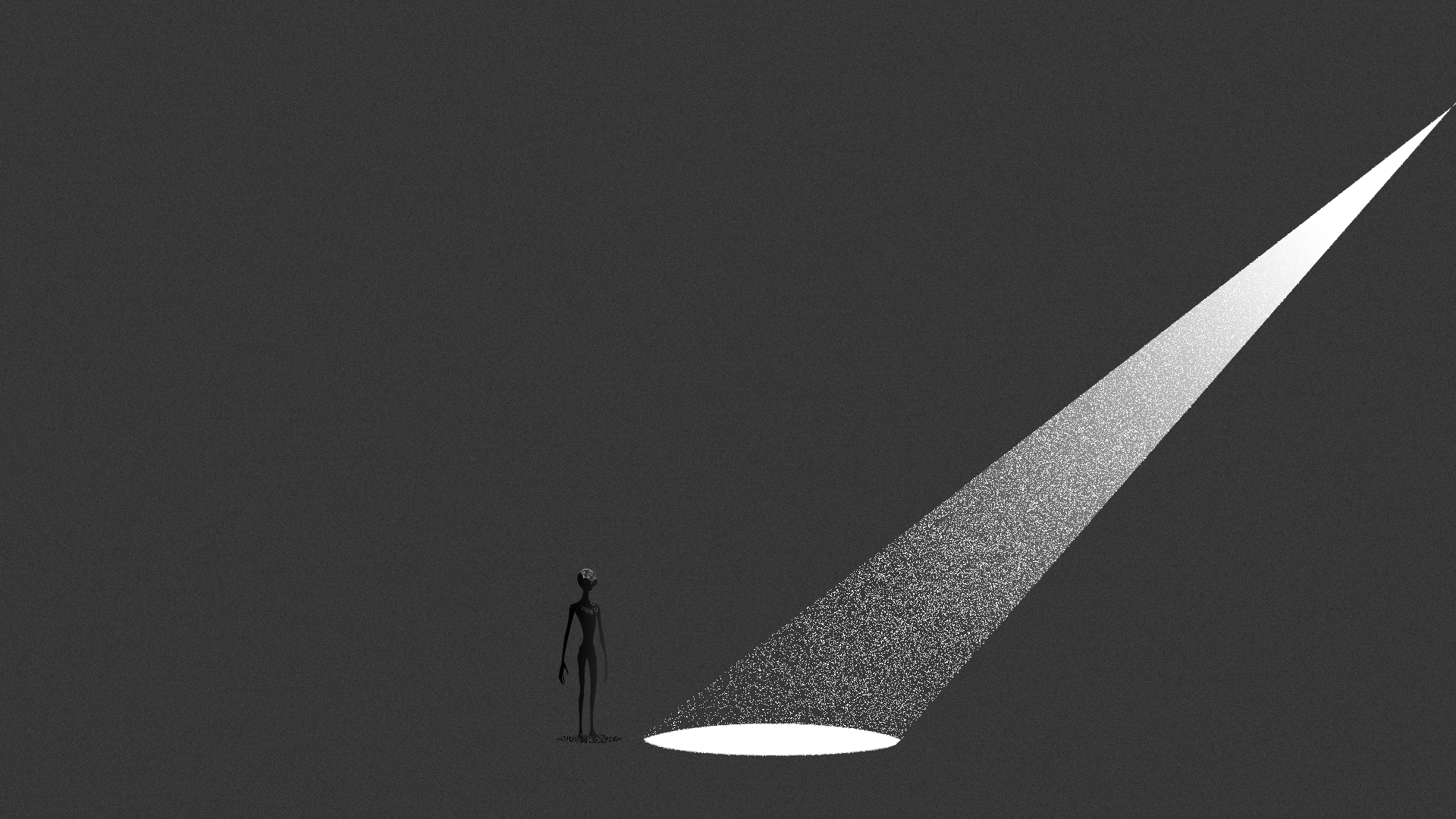 The geopolitics of space (Ian Bremmer, Avi Loeb - GZero) (video)
Searching for life elsewhere (Miriam Kramer - Axios)
Everything you wanted to know about squirrels (Linda Poon - CityLab)
Africa's lost kingdoms (Howard French - NY Review of Books)
April garden (Didier Massard - Harper's) (photograph)
5. 1 fun thing: Avo prices through the roof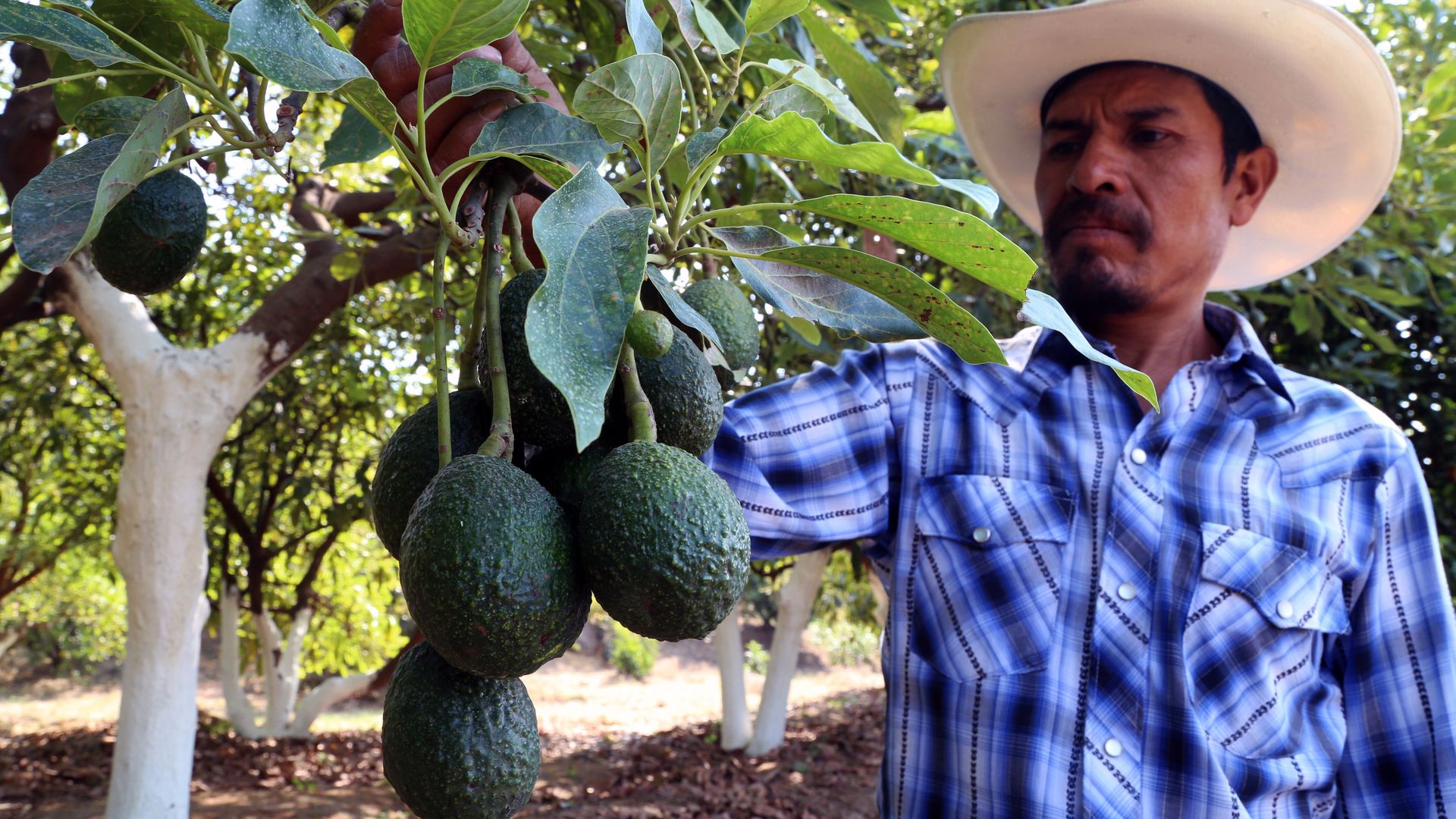 Already pricy avocados look to keep getting more expensive, thanks to a small avocado crop in California and President Trump's will-he-won't-he tariff threats on Mexico, Kaveh writes.
Bad timing: It's all happening just ahead of 4th of July barbecues.
The ascent is likely to continue until the Mexican avocado harvest starts rolling in later this summer, reports Bloomberg.
Look for relief in mid-July.
Prices in Mexico City have already reached record levels at 650 pesos (about $34) for a 10-kilogram box, write Michael Hirtzer and Andrea Navarro for Bloomberg.
Bonus: For those of you reading from Mars, Bloomberg describes avocados as a "dark-green fatty fruit, featured on nearly half of U.S. menus and used in everything from toast to tacos and salads."