Welcome back. Now is a great time to invite your friends and colleagues to join the conversation. Tell me anything on your mind, including what you think about what you are reading here and in the daily stream. Just reply to this email, or reach me at steve@axios.com. Let's start with ...
https://www.axios.com/newsletters/axios-future-ad3d2259-c175-4a7a-b823-539b102317da.html?chunk=0#story0
1 big thing: The curse of private equity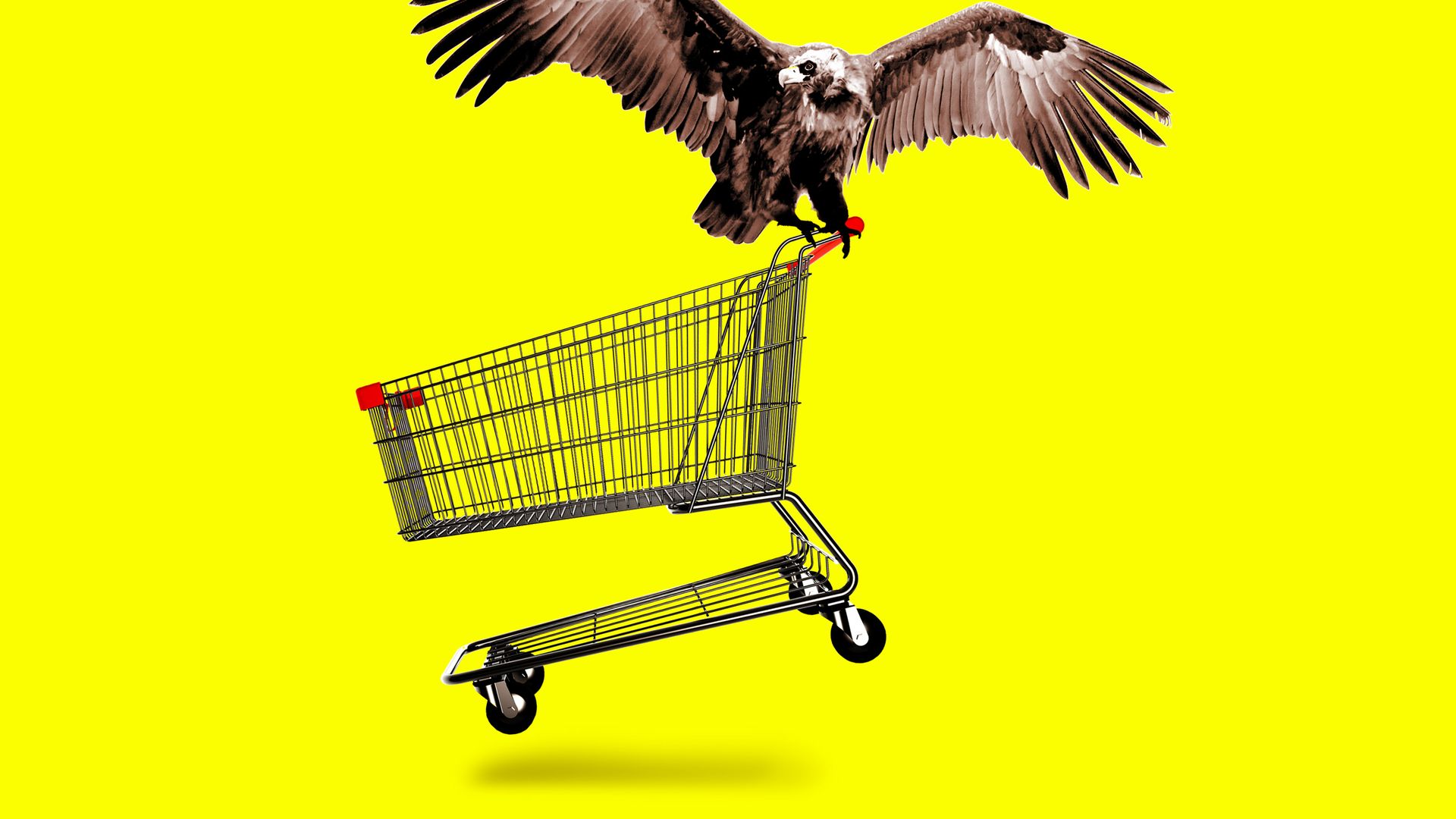 Private equity buyouts account for 61% of the jobs lost and planned for elimination in the two-year retail apocalypse, according to a new study.
Quick take: Private equity snapped up retail chains like Sears and Toys R Us in more benign times. Amazon wasn't yet such a potent force, and buyout firms like Bain Capital and KKR — bursting with cash from institutional investors seeking high returns — saw strong profit possibilities in retail.
But when buyers massively turned to online shopping, many of these now-private equity-owned chains, laden with interest payments on the buyout debt, lacked free cash to pivot and compete, according to Thomas Paulson of Inflection Capital Management.
The debt left them without "the capacity to invest, the capacity to evolve, and the stamina to withstand the headwinds," Paulson says in a report to his clients.
This year looks likely to be troubled, too — perhaps worse:
"Observers warn that the distress is likely to accelerate in 2018 with nearly $6 billion in high-yield retail debt set to mature," FT's Eric Platt and Anna Nicolaou say.
"The spillover will likely flow far and wide across the U.S. economy. There will be displaced low-income workers, shrinking local tax bases and investor losses on stocks, bonds and real estate. If today is considered a retail apocalypse, then what's coming next could truly be scary," write Bloomberg's Matt Townsend, Jenny Surane, Emma Orr and Christopher Cannon.
https://www.axios.com/newsletters/axios-future-ad3d2259-c175-4a7a-b823-539b102317da.html?chunk=1#story1
2. Working for China
Chinese investors and firms own a majority of almost 2,400 American companies employing 114,000 people, about the same number as the combined U.S. staffs of Google, Facebook and Tesla, according to data from MacroPolo.
Why it matters: Chinese trade and investment are among the most divisive topics in the U.S., and a focus of Trump administration threats to crack down against Beijing. MacroPolo's map appears to be the first open-source, county-by-county study of every majority-owned Chinese company in the U.S. — $56 billion worth.
How it works: Go to the interactive created by Axios' Chris Canipe and click on the state to reveal each investment's local financial contribution, how many firms are majority Chinese-owned, and the number of employees who work at them.  
https://www.axios.com/newsletters/axios-future-ad3d2259-c175-4a7a-b823-539b102317da.html?chunk=2#story2
3. More on the size of e-commerce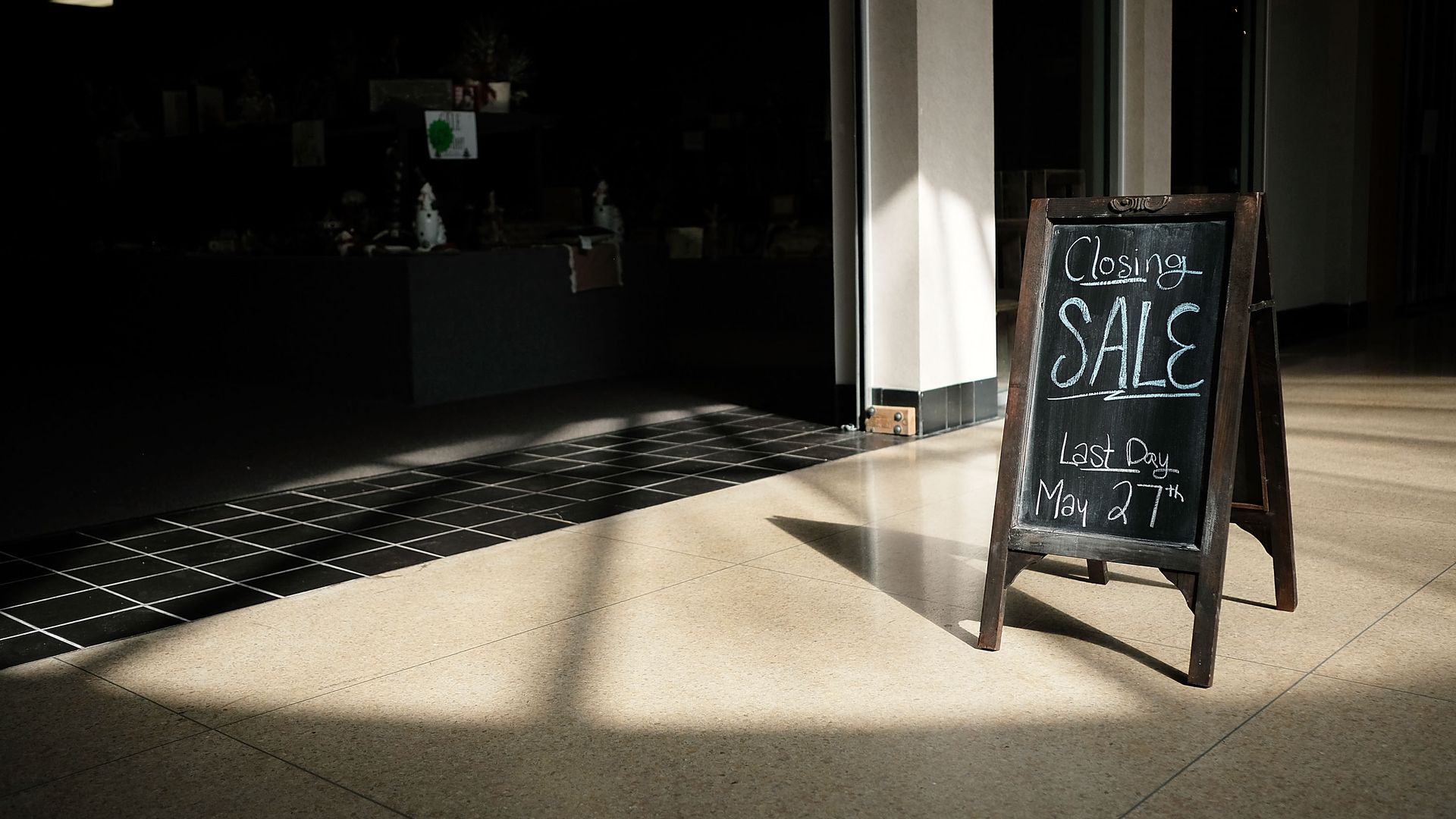 Last week we reported that government data may be seriously understating the scale of e-commerce. Now we have a paper sent to us by an FoW reader that reinforces the appearance of a hugely underestimated e-commerce sector.
The details: David Evans, chairman of Global Economics Group, and Richard Schmalensee, former dean of MIT's Sloan School of Management, say in their 2016 paper that e-commerce is a third larger than reported by the U.S. Census data. By 2016, they said, it had been undercounted for five straight years.
Even as they were being forced to close stores, beleaguered traditional retailers could take some solace in Census reporting that e-commerce has captured just 12% of total retail sales as of November. The St. Louis Fed puts the figure at 9%.
Yes, but: As Evans and Schmalensee report, if e-commerce is actually much larger, retailers and mall owners need to respond even more dramatically than they already are. (Last week, we cited a calculation by Inflection Capital Management's Paulson, quoted above, that e-commerce has captured 21% of retail sales)
https://www.axios.com/newsletters/axios-future-ad3d2259-c175-4a7a-b823-539b102317da.html?chunk=3#story3
4. International students choosing China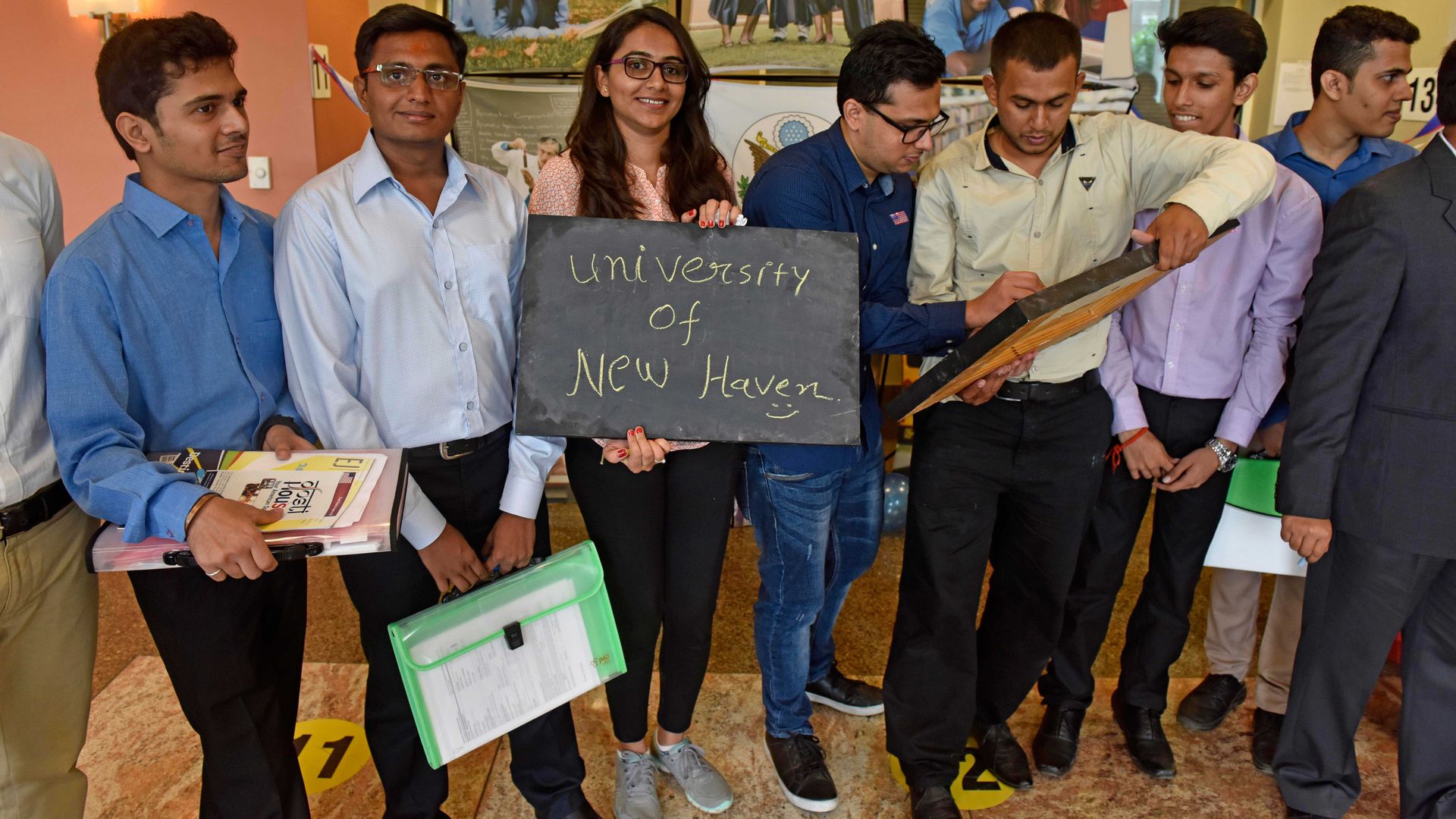 For decades, the U.S. has been the No. 1 destination for international students seeking a foreign college or graduate school education. The U.K. has been second, and Canada, Germany and France are in the mix behind it.
But for the last few years, China has risen to the No. 3 slot, and Allan Goodman, president of the Institute of International Education, says it seems to be on track to overtake the U.K. and capture No. 2 in 2018. "We have a real competition for international students," he tells Axios.
Why it matters: A large percentage of entrepreneurs and workers in the U.S. tech industry is foreign-born, many of them former students at U.S. universities. President Trump's rhetoric and mass shootings are deterring a still-unknown number of international students from studying in the United States.
Canada and France have made big pushes to attract those students, in addition to top-tier international graduates of U.S. programs, to work in their tech and science-based industries.
But less attention has been paid to China, which has put billions of dollars behind goals of dominating future industries around artificial intelligence, quantum computing and electric cars.
It's not clear where this fresh influx of students is from. Until 2015, the latest data available, South Koreans were the vast majority of international students in China, with Americans right behind them, according to the IIE.
https://www.axios.com/newsletters/axios-future-ad3d2259-c175-4a7a-b823-539b102317da.html?chunk=4#story4
5. The future of unions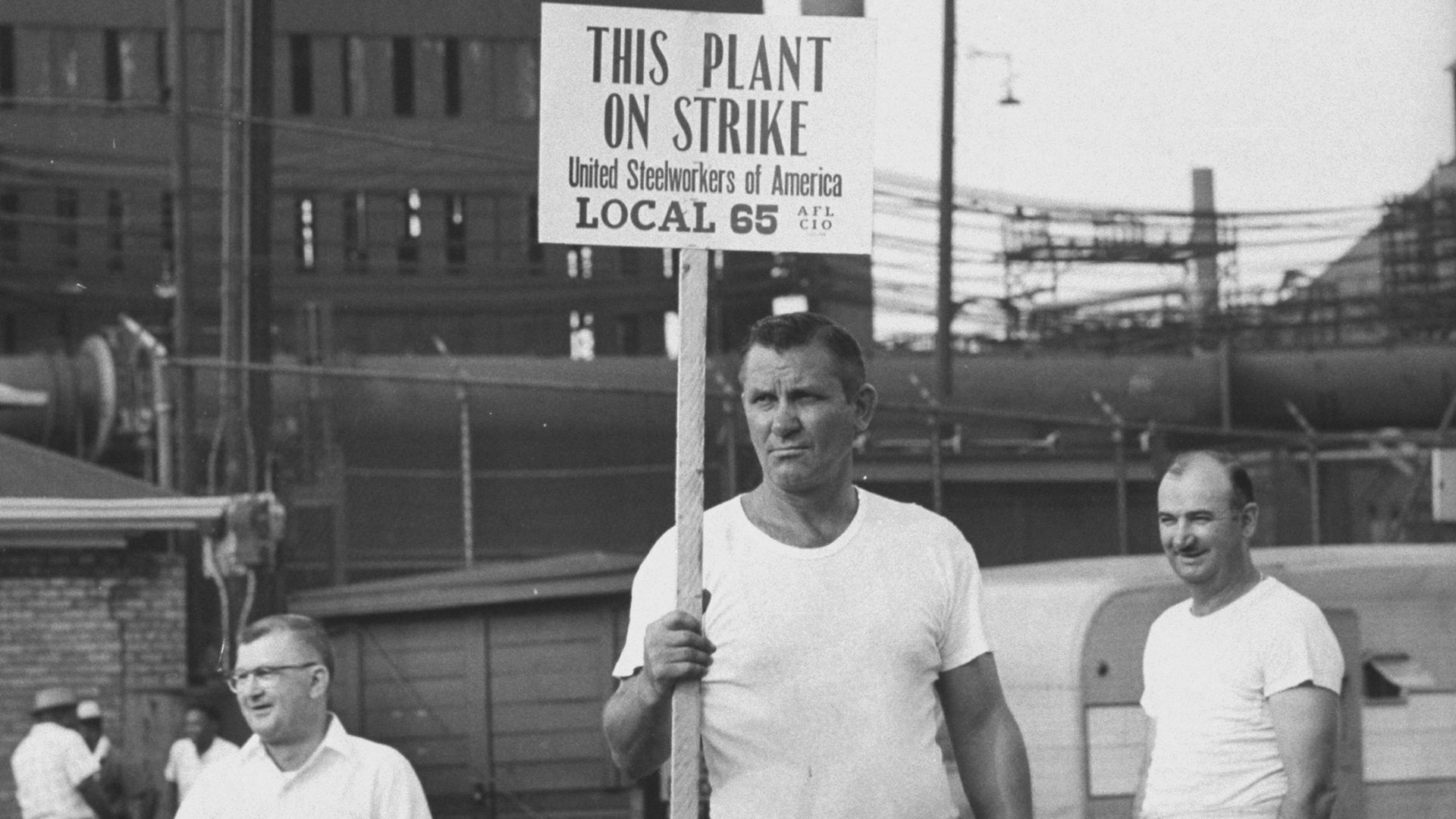 Three decades after Ronald Reagan broke the Air Traffic Controllers union, organized labor is still trying to regain its footing. Just 10% of American workers belong to unions, half the percentage of the Reagan era.
What's happening: Later this month, the AFL-CIO, the largest U.S. labor group, will convene a closed conference call of the leaders of its 55 associated unions to start figuring out how to climb back, Elizabeth Shuler, the AFL-CIO's secretary-treasurer, tells Axios. Later this year, they will gather in Washington, D.C., to advance the process.
Why it matters: Robots and jobs are among the most-discussed subjects on the planet. Yet labor — the long-time voice of workers who will be most affected by the technological change — is all-but missing from the conversation when thinkers discuss how to address the new age of automation.
"All the trappings of your life are connected to your employment arrangement," Shuler says. "The employer-employee relationship is being threatened. You see employers shedding that responsibility. Why not? Of course they would do that."
https://www.axios.com/newsletters/axios-future-ad3d2259-c175-4a7a-b823-539b102317da.html?chunk=5#story5
https://www.axios.com/newsletters/axios-future-ad3d2259-c175-4a7a-b823-539b102317da.html?chunk=6#story6
7. 1 fun thing: Wranglers on the steppe
One of the planet's vanishing jobs is wrangling — herding cows and sheep while athwart a horse. In the U.S., cowboys are mostly for show, plying their skills by-and-large in rodeos. But in Central Asia, where horses are thought to have originally been domesticated, the job is in its last throes, too, writes the NYT's Andy Higgins.
Quick take: After the 1991 Soviet collapse, the Kazakh government, on a drive to resurrect its lost culture and language, sent local cowboys to North Dakota for training, and had some 5,000 head of breeding cattle flown from Canadian ranches to Kazakhstan aboard 25 747s.
With that as a base, Kazakhstan signed a memorandum of understanding in November under which it would raise and ship up to 240,000 cattle to China.
But while this is superb for industrial-size ranches, it hasn't meant a new day for cowboys, Higgins writes. One reason is that neither parents nor their kids want the next generation to carry on such a hard life.
The background: Before Russian colonization starting in the 1860s, the Kazakhs and Kyrgyz were largely nomads, herding sheep, camels and cattle, and living in yurts amid vast stretches of steppe and the soaring Tien Shen mountains. The Russians and then the Soviets forcibly settled them.
The best account I've read of the final period of nomadism is in Alone in the Forbidden Land, by Gustav Krist. He spent a winter in the 1920s with a group of free Kyrgyz horsemen before they slipped over the border into China ahead of the Red Army.
My wife, who is Kazakh, grew up settled in the former capital of Almaty. She recalls as a 4-year-old visiting a cousin who was a shepherd and climbing on the back of a sheep. "I was bored," she said. "They were kind to me."