Axios Future
March 11, 2019
1 big thing: Women and automation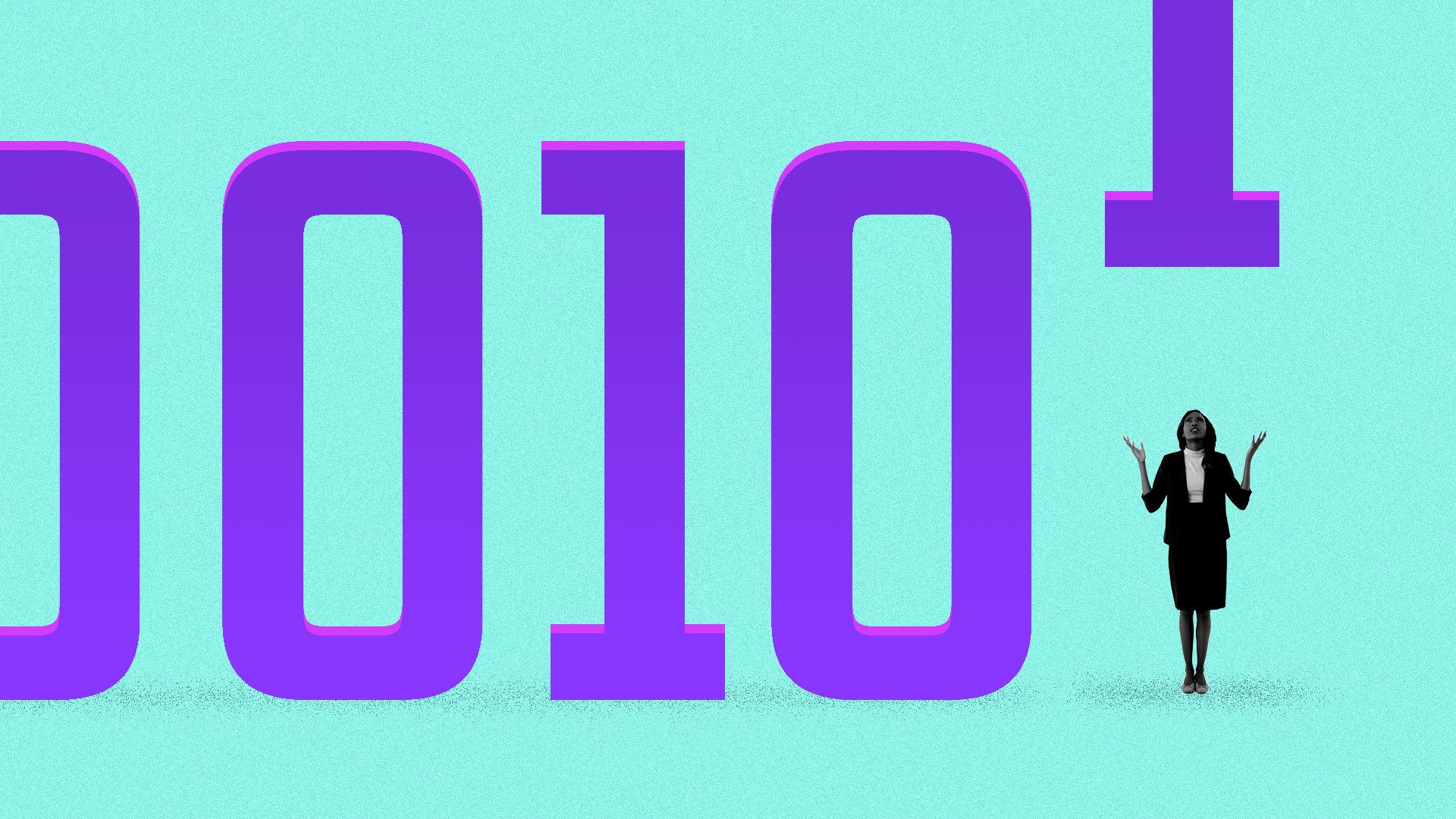 The most visible faces in the predicted coming wave of job displacement belong to the likes of factory workers and truck drivers — primarily men threatened by robots and AI.
Kaveh writes: But the wave will crash harder over women, who do the majority of highly automatable jobs. Policymakers thus far appear blind to the coming job losses for women, experts say, and risk putting in place training programs and safety nets that mainly rescue men.
Automation is expected to devastate jobs that involve routine tasks, such as back-office clerical jobs like accounting and service jobs in retail and fast food. Women do the majority of this repetitive work, according to the International Monetary Fund (IMF).
Key stat: Women will make up 57% of the Americans likely to see their jobs either eliminated or changed significantly by 2026, according to the World Economic Forum (WEF). That's despite women making up less than half of the workforce.
At the same time, women risk missing out on the fastest-growing jobs of the future, like data analysts and AI experts, because relatively few are in these occupations or are training for them.
As of 2018, only 22% of people working in AI were women, according to WEF and LinkedIn.
"We risk living in a world where the clearest winners from technological change and the growth from it are disproportionately men," says Molly Kinder, a researcher at New America. In this scenario:
"Women fall further behind in terms of gender parity and upward economic mobility, and we design policies that try to buffer the fall for men and improve their ability to do jobs for the future — but we don't do the same for women."
— Molly Kinder, New America
What's happening: On March 8, WEF announced a new project meant to curb this potential impact on women.
WEF will work with companies to identify the 5 fastest-growing jobs in each firm and try to persuade them to commit to hiring equal numbers of men and women into those roles.
The surging jobs vary by industry, according to WEF data shared with Axios, but in most sectors, the top 5 include engineers, scientists and computer experts.
Currently, there are too few women trained for many such jobs.
But increasing demand for women in high-growth jobs will likely encourage more women to obtain the skills for them, says Era Dabla-Norris, a division chief in the IMF's fiscal affairs department. This would take a bite out of the so-called "pipeline problem," which describes the relative lack of women in STEM education.
Widening the pipeline, programs like AI4ALL, a nonprofit that began at Stanford University, are teaching AI skills to high schoolers from groups that are underrepresented in computer science — like women. And Silicon Valley, drawing fire for sexism, is under pressure to fix it.
But, but, but: Another surging future-proof industry that skews heavily female is home care for older or disabled patients (84% female), along with child care (94% female).
Many of these jobs do not pay well, can be unsafe and offer no career advancement.
One frequent suggestion: Subsidize this care work, turning the sector into an anchor for the coming choppy waters.
2. Mayors think like futurists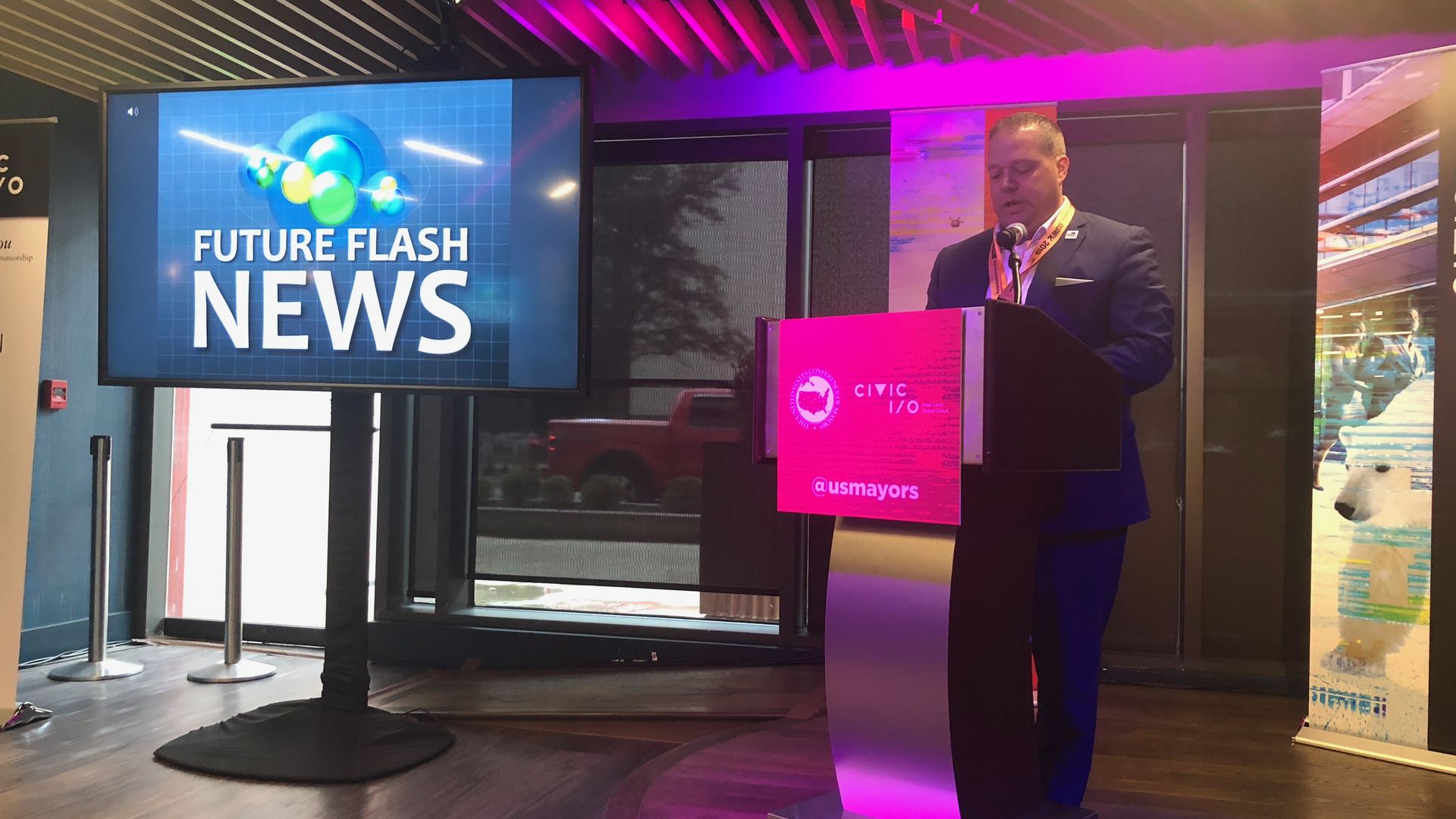 AUSTIN, Texas — The conversation about the future focuses on dazzling advances — and when it comes to the U.S., nearly all of that discovery is concentrated in superstar coastal cities, where the bulk of jobs, talent and wealth can be found.
Erica writes: But spending the weekend at the South by Southwest conference, I learned from mayors across the country that they feel stuck in the past. They said they are still grappling with questions like how to fill town squares after the exodus of retailers, and how to replace parking meters with apps if large parts of the local population doesn't use smartphones.
One solution, per Jake Dunagan of the Institute for the Future, is to get mayors to think like futurists.
What's happening: At the conference, Austin Mayor Steve Adler invited counterparts from 24 second-tier cities to have a chat. Over three days, futurists, architects and activists urged the mayors to think about the things that the superstar cities long ago began to figure out, like how to deal with the challenges brought on by innovation over the next decade.
One exercise, a game developed by the leaders of Carnegie Mellon's Situation Lab, took a lighthearted approach to weighty topics like AI, gentrification and autonomous tech.
I sat in on a brainstorming session between Mayors Steve Benjamin of Columbia, South Carolina, Tim Keller of Albuquerque, and Chris Cabaldon of West Sacramento, California. Their team was thinking of the most ambitious way to change zoning and jazz up their downtowns.
Cabaldon asked his teammates: In a world where people can increasingly get everything delivered to their doorstep, how do you get people out of their houses and preserve downtown as a gathering place?
What they came up with: Outlaw private vehicles downtown and eliminate the parking garage. In their place would be charging stations for public electric vehicles, places to eat and mingle, and food trucks parked in a long line.
In 2030, Benjamin said, "the last parking meter in the city will be gone."
3. Today's stat: Trust in stocks
Before the 2008 stock market crash, 52% of Americans aged 35 or younger were invested in the stock market. As of last year, the number had dropped to 37%, according to Gallup.
The poll was conducted last year but attracted new attention in the last few days because the U.S. bull market run reached 10 years on Saturday.
What it means: People whose total working-life experience is the crash years appear to be much less likely to trust their savings to stocks.
4. Worthy of your time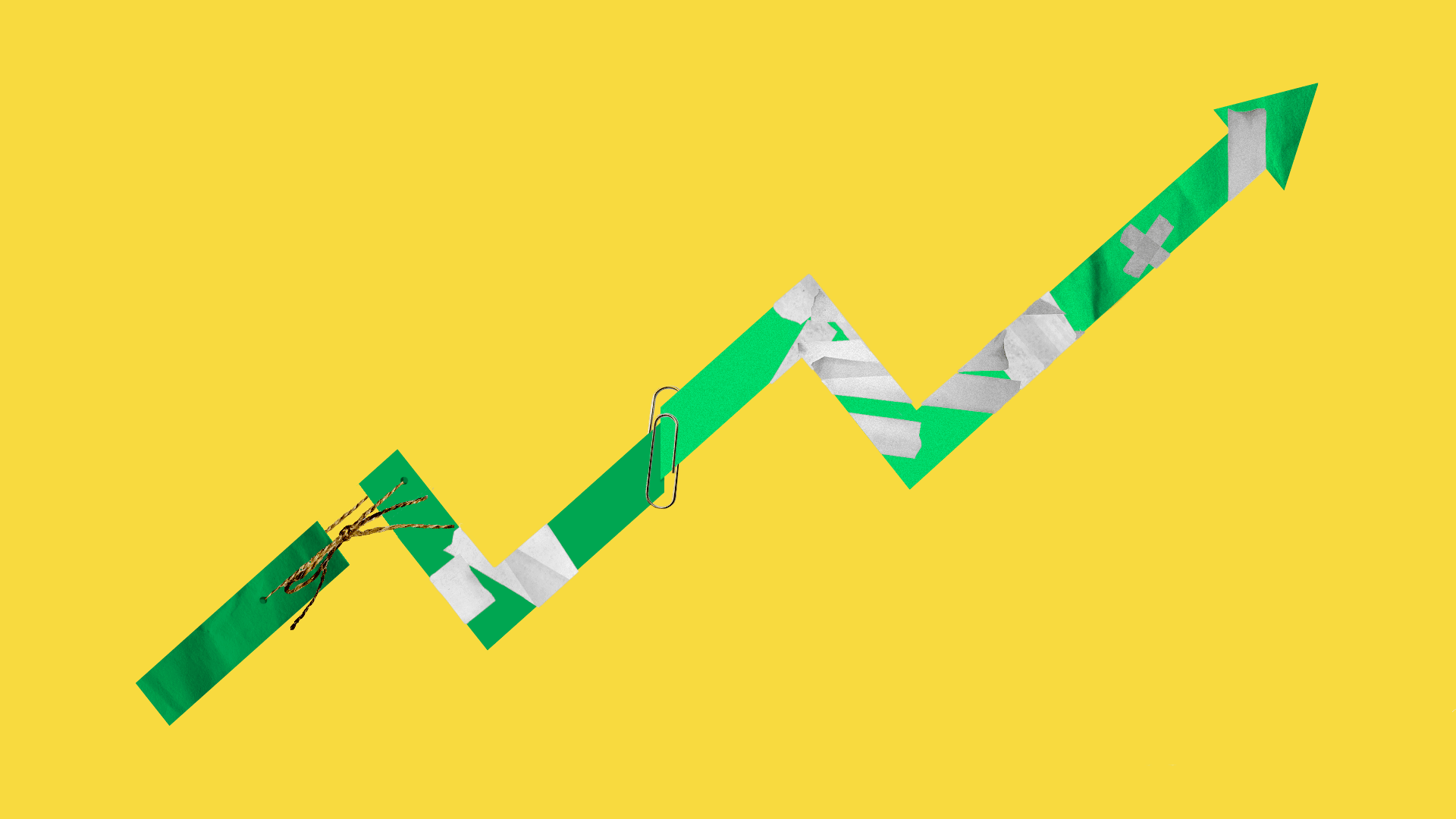 Amazon wasn't NY's biggest tax subsidy recipient (Matthew Haag — NYT)
The red-hot labor market's glaring flaw (Courtenay Brown — Axios)
Brick-and-mortar U.S. retail on a relentless plummet (Alistair Gray — FT)
The half-billion-dollar crypto-currency theft (Mike Orcutt — MIT Tech Review)
The sharing economy scam (Susie Cagle — OneZero)
5. 1 oil thing: Fast times in the Permian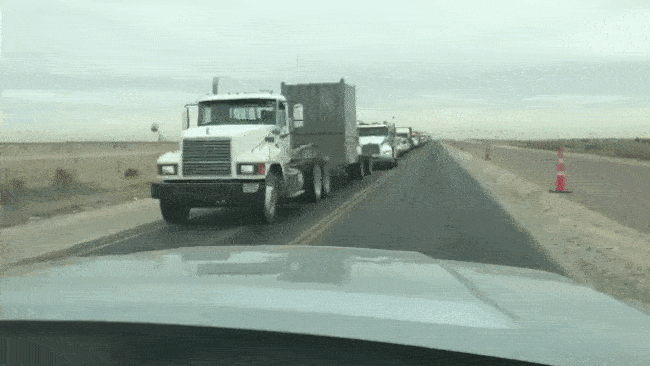 The Permian Basin, 75,000 square miles in western Texas and southeastern New Mexico, is hosting perhaps the hottest oil boom on the planet. (Above, Bloomberg's Javier Blas tweeted a video he shot as he passed through the region over the weekend.)
What a boom looks like:
The Permian currently produces about 4 million barrels of oil a day, as much as a medium-size petro-state, and it is on the way to doubling that to 8 by 2023, according to a Citigroup energy analyst, quoted by CNBC.
It's primarily behind the astonishing U.S. leap in oil production — later this year, the U.S. will surpass Saudi Arabia in terms of oil and oil product exports, as Axios' Ben Geman has written.
Among the eccentricities of the oil rush — the $180,000-a-year barber, as the WSJ has reported.