I'm excited to announce that starting this Sunday, Future of Work will be coming to you twice weekly. And I'm looking for help! Axios wants to hire an AI reporter.
Thanks for subscribing, and please consider inviting your friends and colleagues to sign up. If you'd like to tell me what's on your mind, just hit reply to this email or message me at steve@axios.com.
https://www.axios.com/newsletters/axios-future-a571ad0e-5c56-491b-87eb-747d14422b5d.html?chunk=0#story0
1 big thing: Big tech's lower-profit future
With a black eye and a sullied reputation, big tech may be entering an age of tapered profits, the victim of much-reduced public tolerance for the industry's free ride, say U.S. and European industry leaders, analysts and academics.
Why it matters: Google, Facebook, Amazon and other major platforms are symbols of U.S. tech prowess and expected to be among the country's most vibrant engines of future economic growth and jobs. But the new public zeitgeist casts doubt on how they have achieved their heights, and senior leaders at some of the companies themselves are internally rethinking their business models.
Quick take: Facebook and Google have built themselves up by offering free access to their platforms, while marshaling customer data into blockbuster, AI-driven machines that allow advertisers to micro-target eyeballs But Europe is about to activate new rules governing data, a shift that Citi, in a new report, calls "a game changer" that could spread around the world and wreak unknown financial havoc.
The first rules, called the General Data Protection Regulation (GDPR), take effect May 25 and give consumers greater rights to control who gets their data.
Later this year or in 2019, a second set of rules, called the ePrivacy Regulation, will put in place much more rigid requirements for individual consent for the sale and use of customer data.
ePrivacy regulation is creating the greatest uncertainty. "The potential regulation could be watered down yet, but if this does not happen it could have a devastating impact on the online advertising industry and future innovation as consent becomes the be all and end all," Citi said.
Citi cites forecasts that ePrivacy could trigger a 70% reduction in European display ad revenue, and a 33% cut in digital ad budgets, either of which could eviscerate Facebook and Google, at least under their current business model.
Go deeper: Facebook's next big headache
https://www.axios.com/newsletters/axios-future-a571ad0e-5c56-491b-87eb-747d14422b5d.html?chunk=1#story1
2. Easing one of the world's worst jobs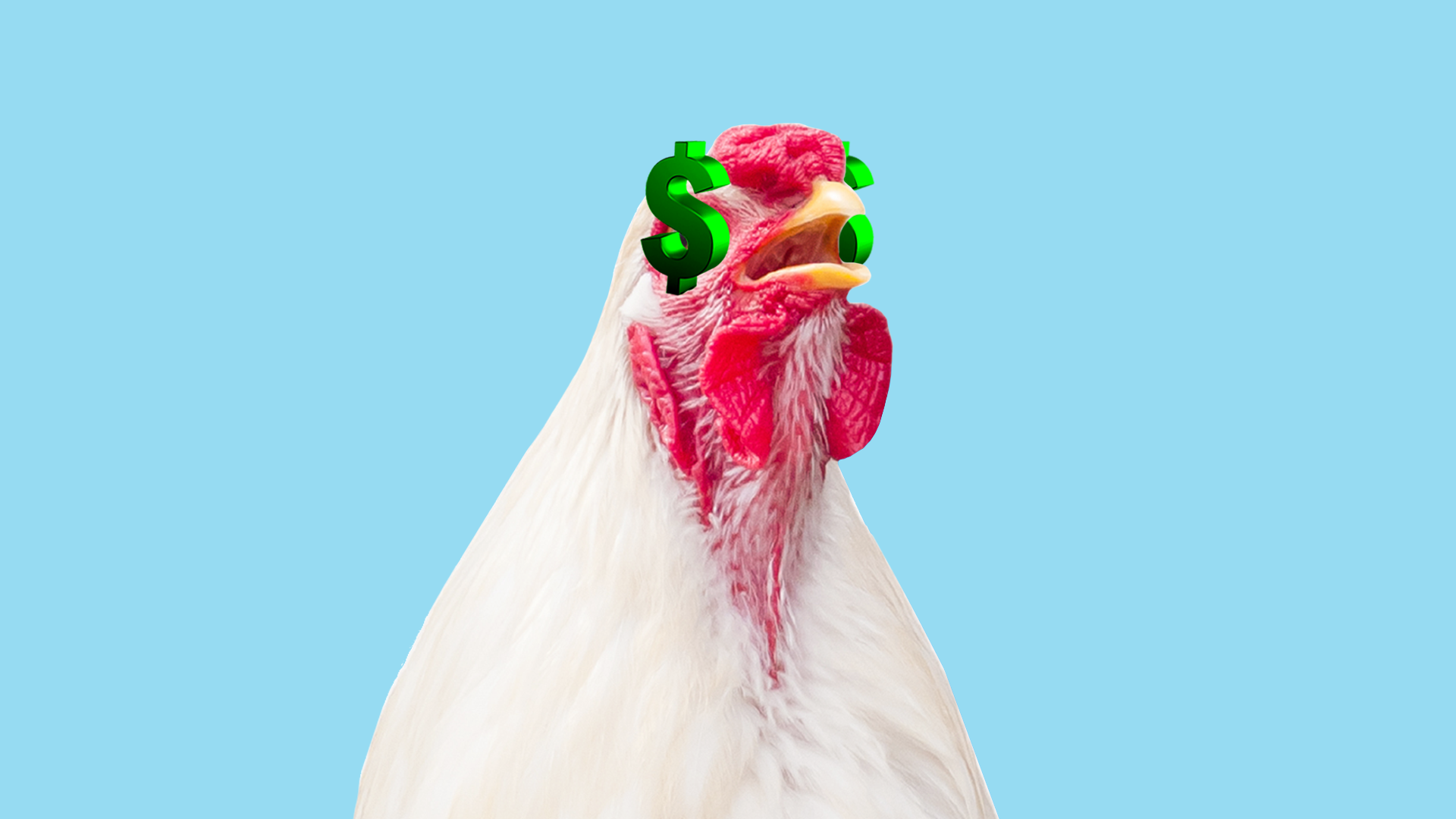 Poultry and meat workers quit in numbers rivaling almost any industry. That's because their physically tough work is among the least-pleasant on the planet.
What's new: Tyson Foods — the largest American poultry producer — is getting praised by industry activists for improved conditions, including higher wages and an education program for the largely immigrant work force.
Wages were an average of $14.78 an hour last year, the company says in a report issued last month.
Hundreds of the company's workers have participated in an in-plant education program, called Upward Academy, says Kevin Scherer, senior manager for employee social responsibility at Tyson.
The education program, done in partnership with state and local government funding, reached its 27th plant last month.
The background: Tyson has been under intense scrutiny for worker injuries and other problems, but two years ago agreed to join a program organized by Oxfam to improve worker conditions. Oxfam's Minor Sinclair said he tried to get the four major food companies to participate — Tyson, Perdue, Pilgrim's Pride and Sanderson Farms — but that only Tyson agreed.
"Our sense is that Tyson's has taken real steps forward improving pay," Sinclair tells Axios. "It's a work in progress. You don't move to a totally clean slate. They are on the right path, engaging in a serious way and responsive to us and other people."
The industry is so tough that Tyson and the other companies have to scour the planet to find workers willing to do the job, said Christopher Leonard, author of The Meat Racket, a book on Tyson.
Leonard tells Axios that workers come from as far away as southeast Asia and Somalia.
Go deeper: Last year, the New Yorker's Michael Grabell profiled Case Farms.
https://www.axios.com/newsletters/axios-future-a571ad0e-5c56-491b-87eb-747d14422b5d.html?chunk=2#story2
3. Brinksmanship with everyone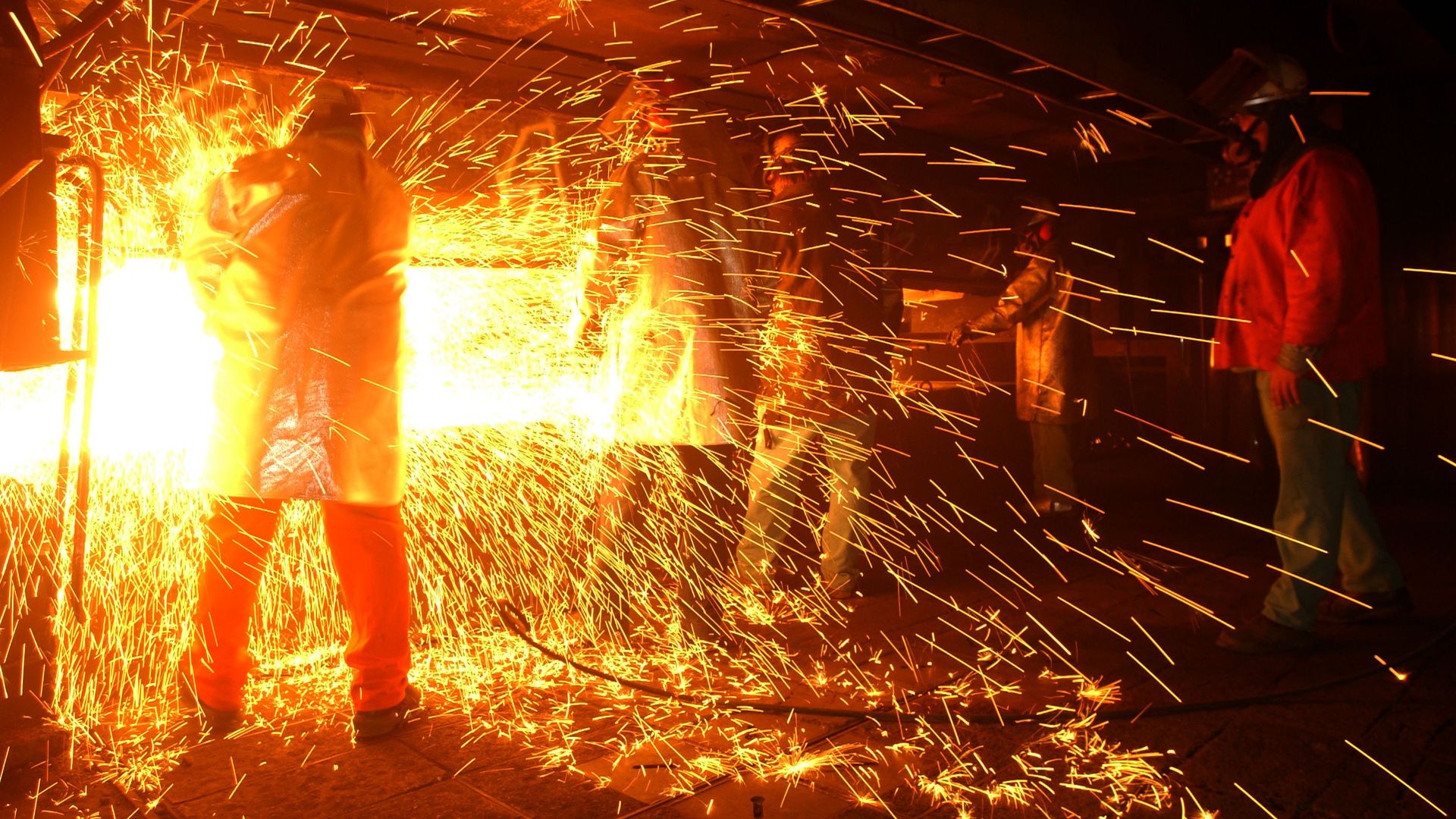 Europe continues to be prepared to slap tariffs on some $3.4 billion in U.S. goods should Trump proceed with threatened duties on EU steel and aluminum, one of three major trade fights Trump has opened with allies and rivals alike.
Why it matters: While Trump is using loud language in bouts of brinksmanship with the EU, China, Mexico and Canada, it is not clear the U.S. will exit with a clear victory against any of them.
This is exemplified by his dust-up with Europe. Trump had set a May 1 deadline for the start of the steel and aluminum tariffs, but, in an announcement yesterday, he said the EU now has until June 1. But, at least as of now, there seems little room for substantial concessions.
Claude Barfield of the American Enterprise Institute tells Axios that the EU, like China, is prepared to slap on tariffs "for maximum economic and political effect." 
"Among the products chosen clearly with an eye to politicians are cranberries (Wisconsin and Maine), whiskey (Kentucky and Tennessee), large motorcycles (Pennsylvania), and orange juice (Florida)."
Jeff Schott, of the Peterson Institute for International Economics, says Trump may lose interest in the trade imbroglio entirely, and focus on Iran. "I suspect transatlantic talks will focus on Iran rather than tariffs and that will be the benchmark for what is said and done in the coming weeks," Schott tells Axios.
https://www.axios.com/newsletters/axios-future-a571ad0e-5c56-491b-87eb-747d14422b5d.html?chunk=3#story3
4. A debate on AI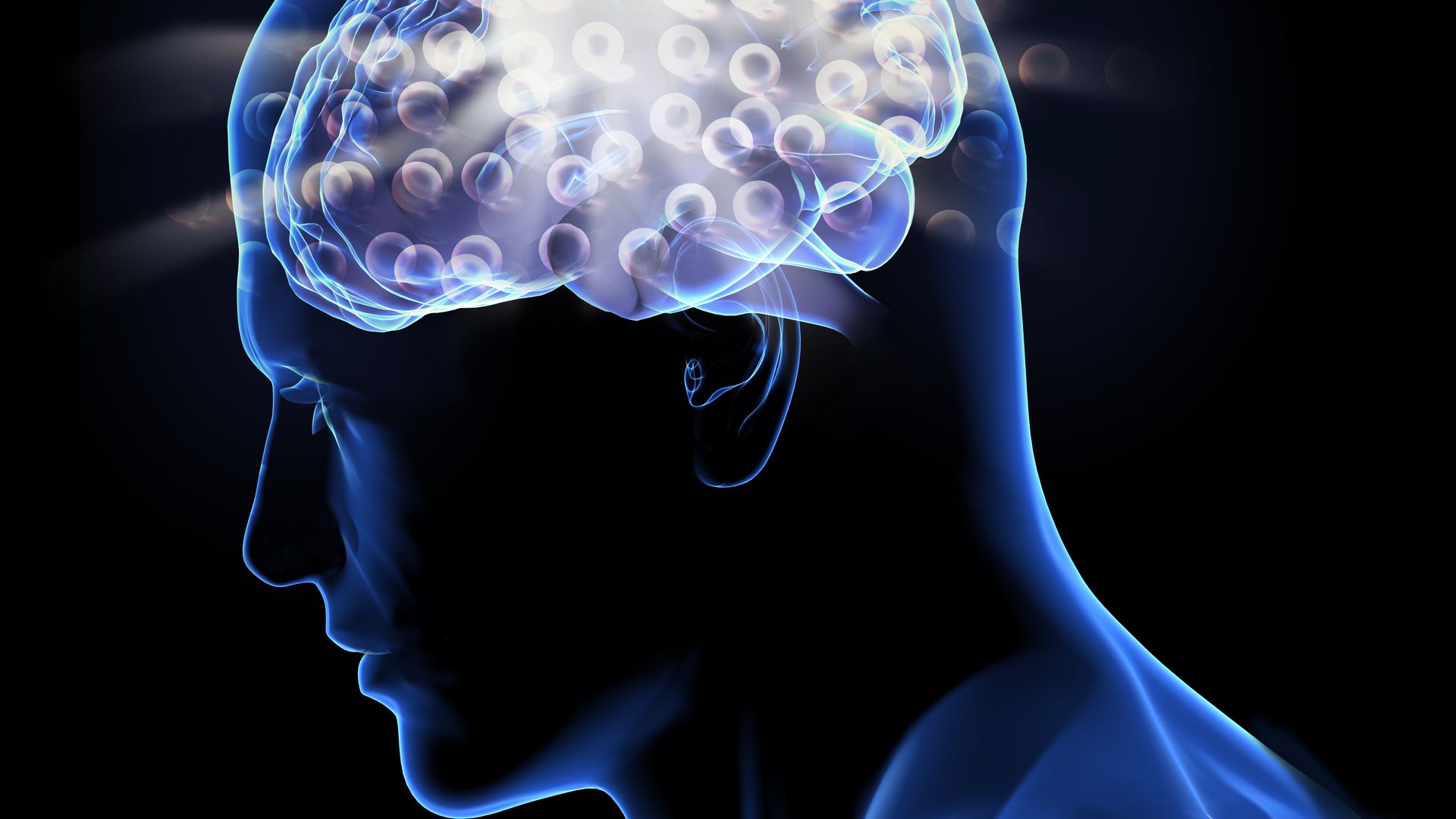 Intelligence Squared is live-streaming a debate later this month on a subject we plumb frequently at FoW: Will automation crash democracy?
What's going on: two teams will face off May 14 in New York.
https://www.axios.com/newsletters/axios-future-a571ad0e-5c56-491b-87eb-747d14422b5d.html?chunk=4#story4
5. Worthy of your time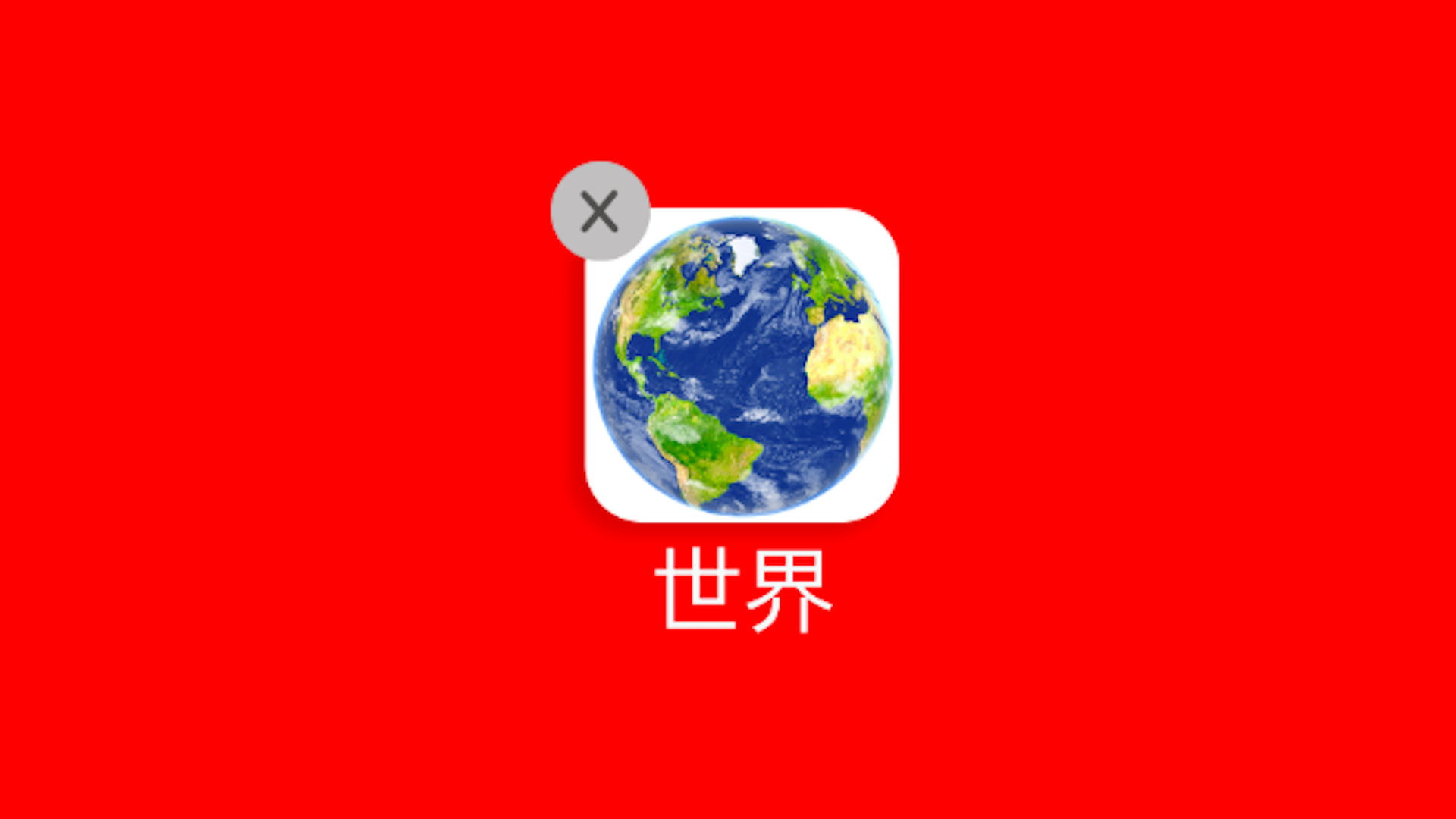 https://www.axios.com/newsletters/axios-future-a571ad0e-5c56-491b-87eb-747d14422b5d.html?chunk=5#story5
6. 1 fun thing: Primate language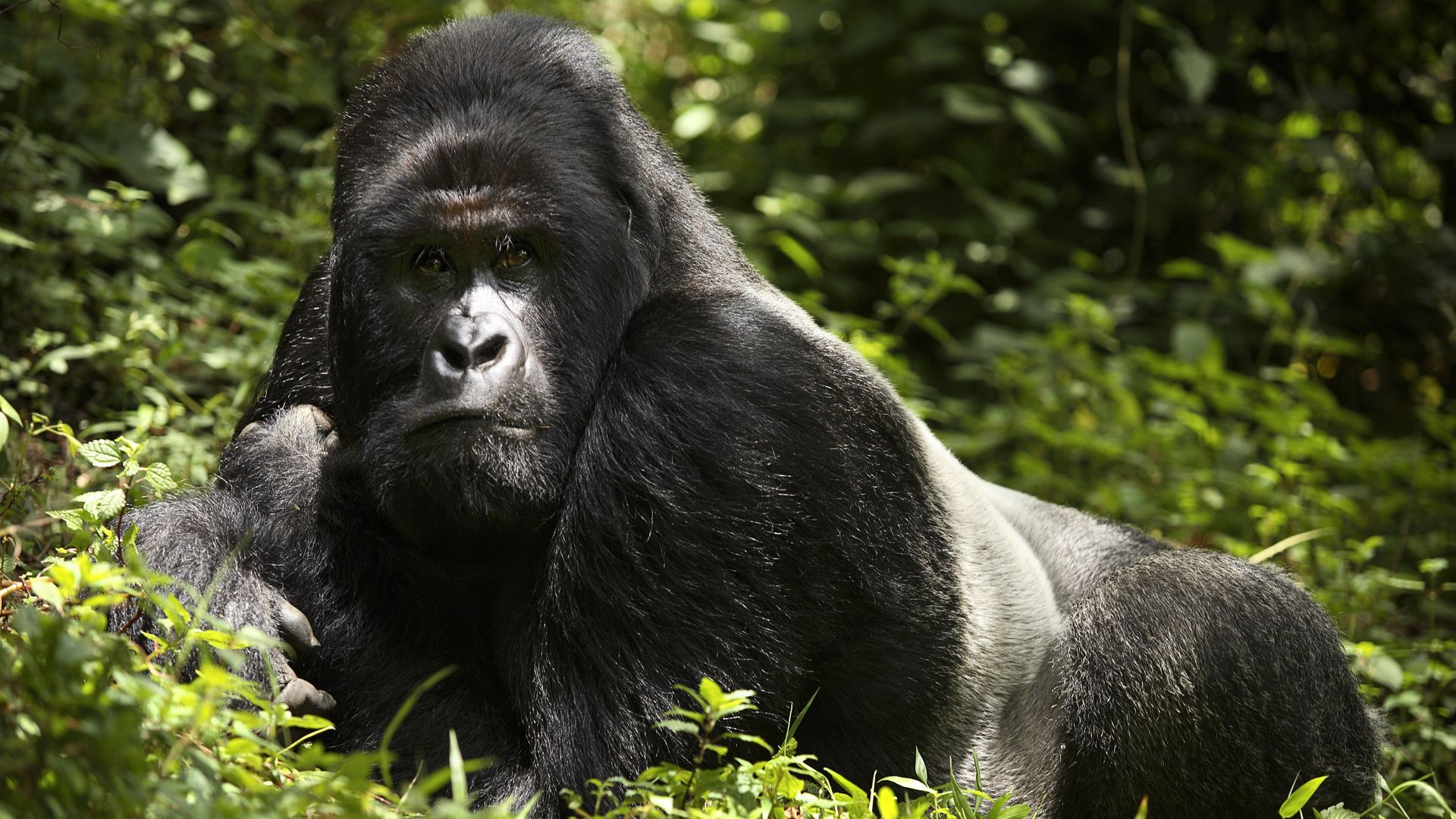 In the working world, some physical displays — chest-beating, grunting, affectionate stroking — get compared with our primate past. But the FT's Andrew Hill rejects the analogies as "unfair to gorillas."
What's going on: The reporting flows from last week's White House meeting between President Trump and French President Emmanuel Macron, whose dandruff-picking, hand-holding and other gentleness prompted the usual talk of some men's ape-like behavior.
But but but: The director of the primate team at London Zoo is unimpressed. Daniel Simmonds told Hill that the Trump-Macron exhibition "wasn't gorilla-like, it wasn't chimp-like, it was just outright weird."
Go deeper: In a landmark 1971 paper, ape expert Jane Goodall explained the behavior of chimps.