Welcome back. Please invite your friends and colleagues to join the conversation. Tell me anything on your mind, including about what you are reading here and in the daily stream. Just reply to this email, or reach me at steve@axios.com. Let's start with ...
https://www.axios.com/newsletters/axios-future-9b8fbdc3-b581-4168-8085-d021ee679b76.html?chunk=0#story0
1 big thing: the manufacturing spring
Manufacturing has now rebounded sharply from the Great Recession, as Axios' Chris Canipe highlights in the graphic above (see the interactive version here).
What's happening: The sector turned around last year after losing jobs in 2016, and economists say the trend seems to be continuing into 2018. But no one knows precisely why. Jed Kolko, chief economist at Indeed, tells Axios it could be the weaker dollar or a psychological boost from the 2016 election in which Trump said he would bring back manufacturing jobs.
The psychological impact could start with Republicans. "Many manufacturing industries are clustered in red states," Kolko notes, "and Trump led Clinton by 18 points among voters who work in manufacturing." 
On the other hand, Kolko cautions that the gains might be short-lived. Apparel makers lost a higher portion of jobs than any industry last year. "And the Bureau of Labor Statistics projects that manufacturing will lose jobs over the next decade — making it the only sector aside from the federal government projected to shrink," he says.
https://www.axios.com/newsletters/axios-future-9b8fbdc3-b581-4168-8085-d021ee679b76.html?chunk=1#story1
2. The prison puzzle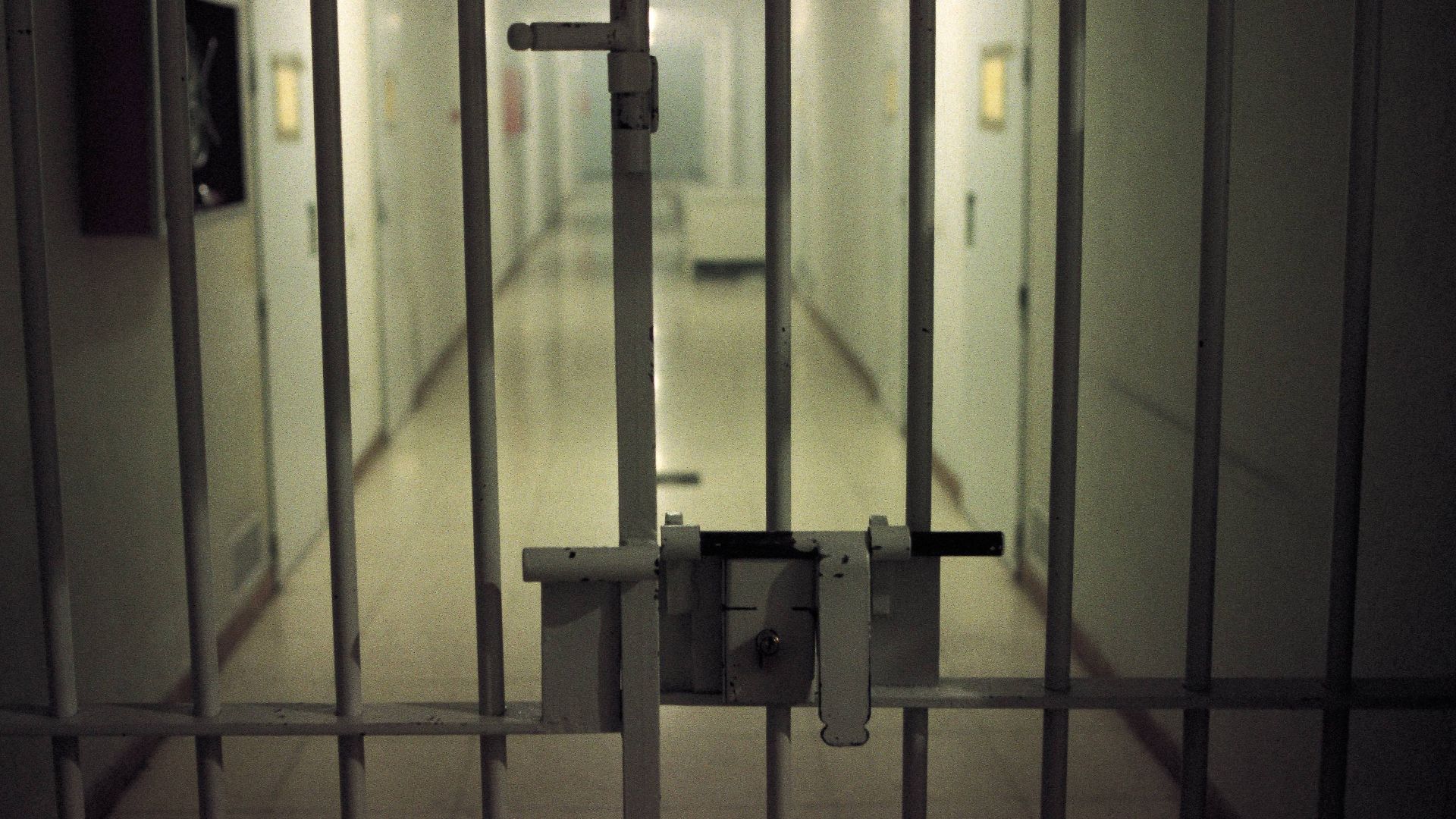 After 11 years in prison, Lamont Carey was determined to use the education he had earned behind bars to build a life for himself. He filled out job applications and landed phone interviews, only to be told again and again that hiring him violated company policy, he tells Axios' Stef Kight.
The backstory: Carey, who was imprisoned for armed robbery, attempted murder and selling heroin, has gone on to become a stupendous success. He's written six books, acted in "The Wire," and has had two plays performed at the Kennedy Center in D.C. But even in a vibrant economy that appears now to be starting to absorb even convicts, his story still seems rare.
Why it matters: Employment rates are soaring for those with little formal education, and companies can be less picky about hiring convicts, the New York Times reports. And last week, the President Trump suggested possible interest in helping convicts to a new life, meeting with his son-in-law Jared Kushner, Attorney General Jeff Sessions and prison reform activists to discuss how to cut recidivism.
Both of these trends could lead to an easier job search for former inmates.
But, but, but ... as of now, there is no hard data backing up the anecdotal evidence of an uptick in convict hiring — and returning to crime is often the easiest option for recently released prisoners. 
https://www.axios.com/newsletters/axios-future-9b8fbdc3-b581-4168-8085-d021ee679b76.html?chunk=2#story2
3. Critical mass in AI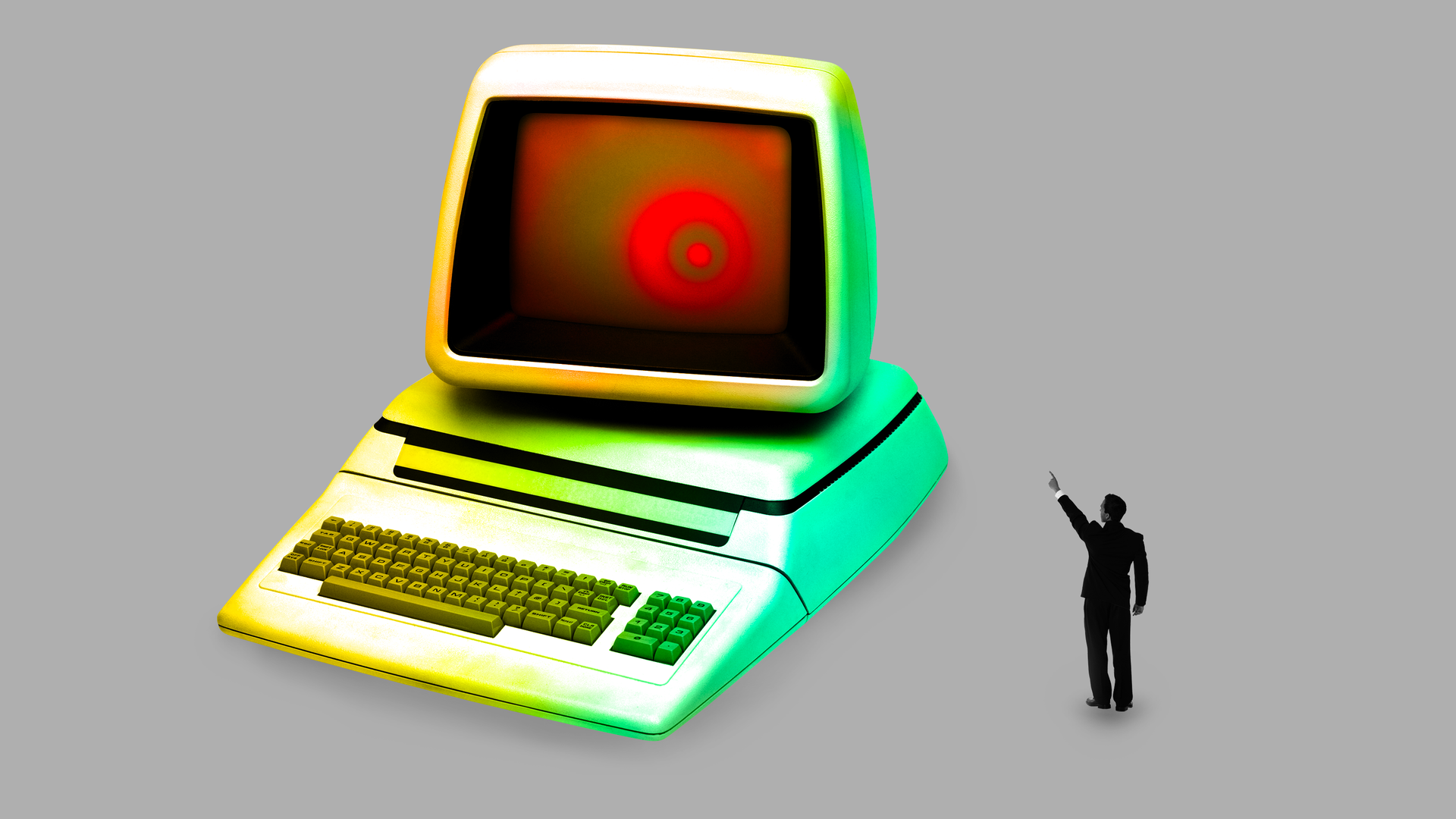 A new survey suggests that artificial intelligence has at last penetrated mainstream business at a high rate, and is not headed for a third "winter," a post-hype loss of faith.
Why it matters: In the survey, 61% of big companies said they had implemented some form of AI in their business operations, up from 38% in 2016. This suggests that, unlike two previous false starts for AI, the current boom has been embraced in a bout of business investment, according to Stuart Frankel, CEO of Narrative Science, an AI company that commissioned the survey.
"This is not about hype but business actually adopting the technology," Frankel tells Axios.
Key number: In the survey, conducted by the National Business Research Institute, 69% of respondents said they are tracking profitability from their AI programs — the return on investment (ROI).
"People are starting to think of ROI sooner rather than later," Frankel said. "In the past, relatively few tracked ROI. But 70% is pretty significant."
Key quote: "Whether ROI is actually there — it's too early to know."
https://www.axios.com/newsletters/axios-future-9b8fbdc3-b581-4168-8085-d021ee679b76.html?chunk=3#story3
4. Bitcoin plunges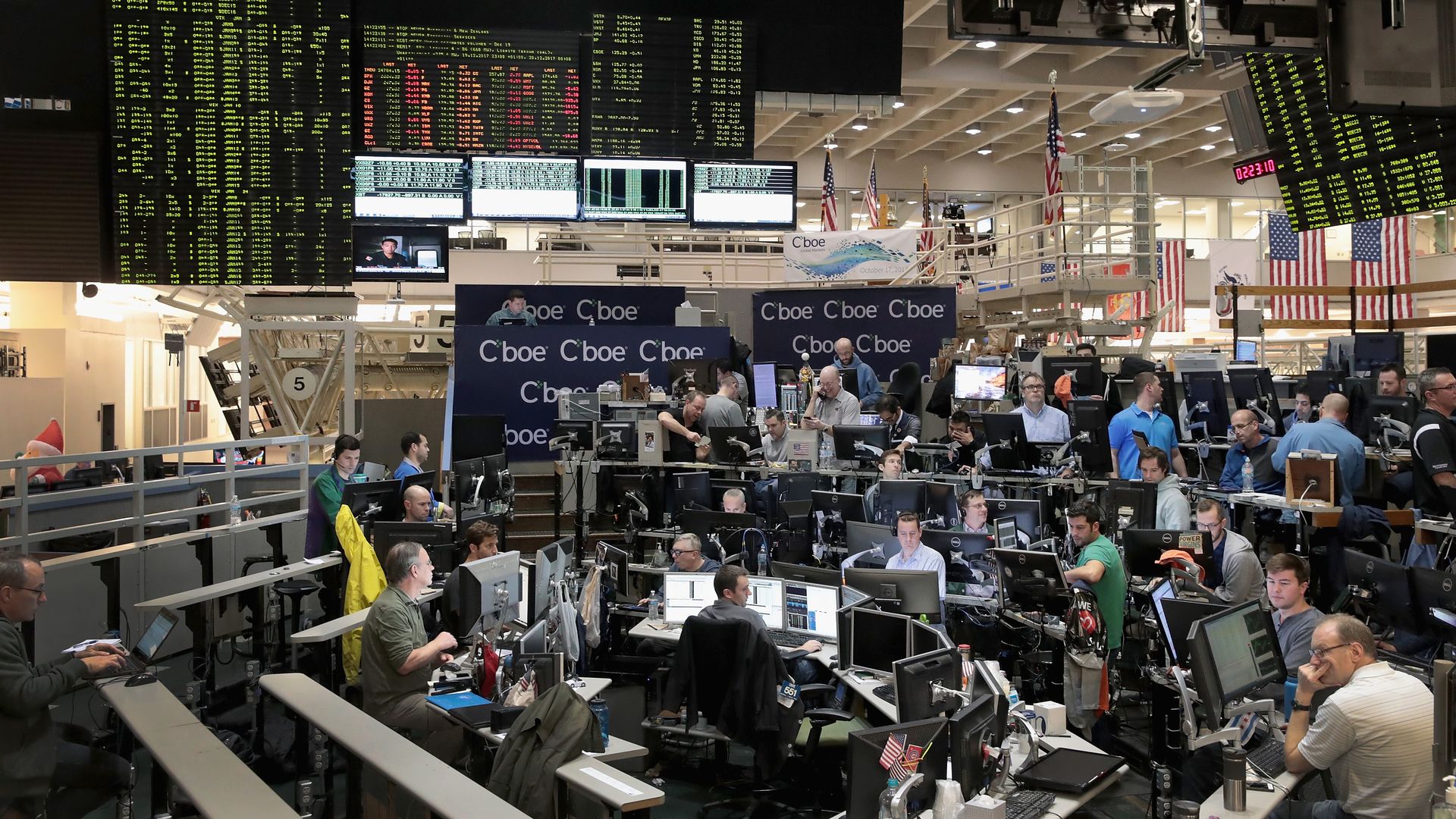 Bitcoin today fell below half its peak price, extending a losing streak that has led business leaders to increasingly doubt its viability as a currency.
Why it matters: If business doesn't see bitcoin as a reliable means of exchange, there's no reason to believe it will end up in wide circulation, my colleague Chris Matthews writes.
The bottom line: "You don't think about currencies as moving with that level of fluctuation," Visa CEO Al Kelly told National Retail Federation's Big Show conference yesterday. "When you think about services that people would buy in advance, like airline tickets, car rentals, hotels, etc. — when would the bitcoin value be set?"
If the value of a currency can fall 30% in just a few days — which it did this week — it makes it hard for businesses or consumers to use it as money, Kelly argued.
A Visa competitor? Kelly isn't without a horse in this race, as it was once common to predict that virtual currencies could take a bite out of Visa's business. But retailers accepting bitcoin are exceedingly rare.
https://www.axios.com/newsletters/axios-future-9b8fbdc3-b581-4168-8085-d021ee679b76.html?chunk=4#story4
5. Walmart meets tax reform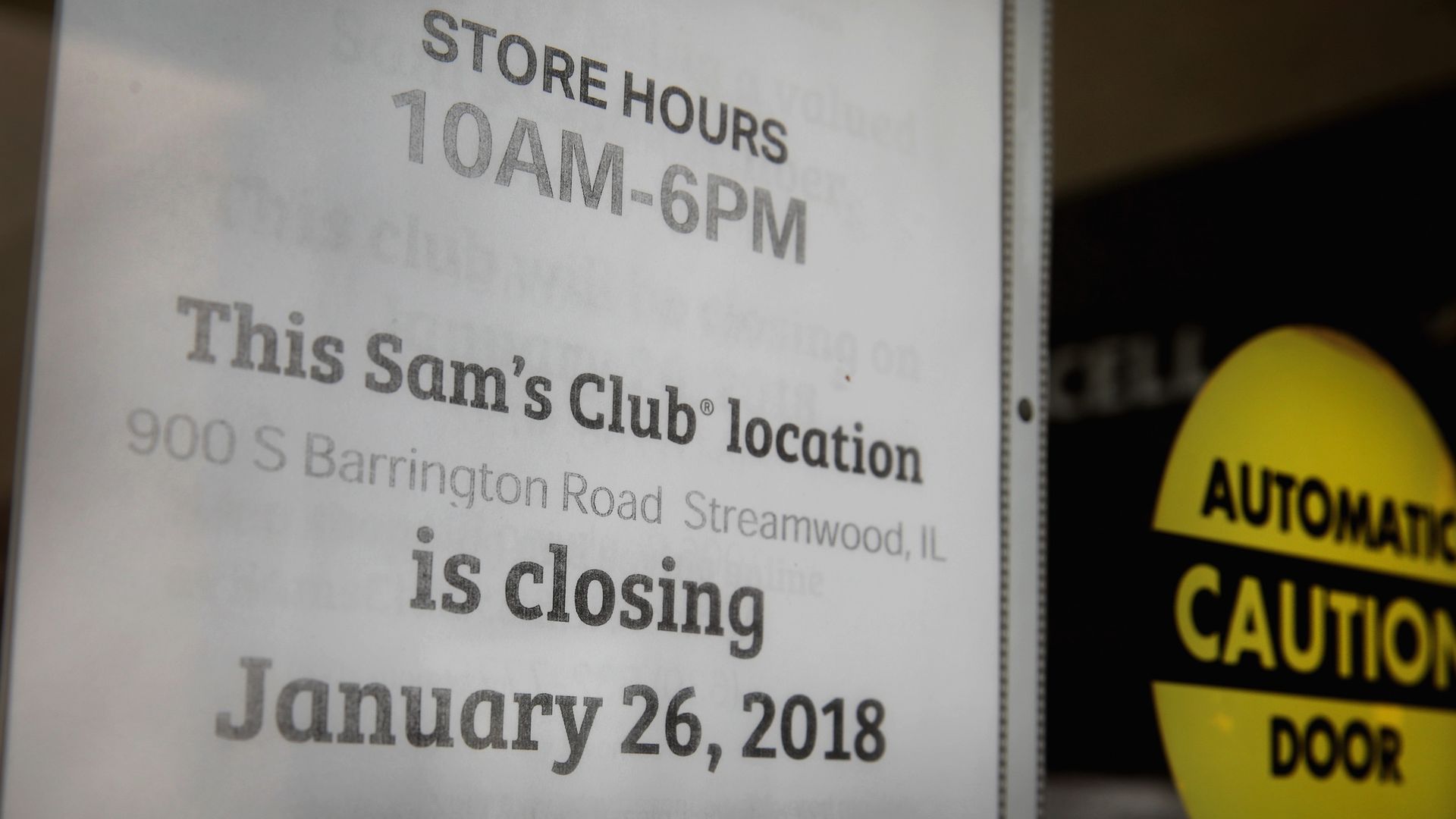 Walmart last week became the GOP's poster child for how tax reform helps workers when it raised its minimum wage to $11 an hour — until, just a few hours later, it said it will also close 63 Sam's Club stores and cut 10,000 employees. And then yesterday, the WSJ reported that the retailer is cutting another 1,000 jobs — this time at the corporate level. 
The moves perfectly capture the new tax law's schizophrenia, reports Axios' Caitlin Owens: While delivering bonuses and raises for workers, it hasn't mastered the rapidly changing economy. Conservatives would probably argue that cutting corporate taxes frees businesses to innovate. But the reality is that most of the ideas behind the policy have already been tried with only ambiguous success since the 1980s. 
The big picture: What is actually happening is that Walmart is taking the actions it thinks it needs to compete with Amazon.
https://www.axios.com/newsletters/axios-future-9b8fbdc3-b581-4168-8085-d021ee679b76.html?chunk=5#story5
6. Small tech, in a store near you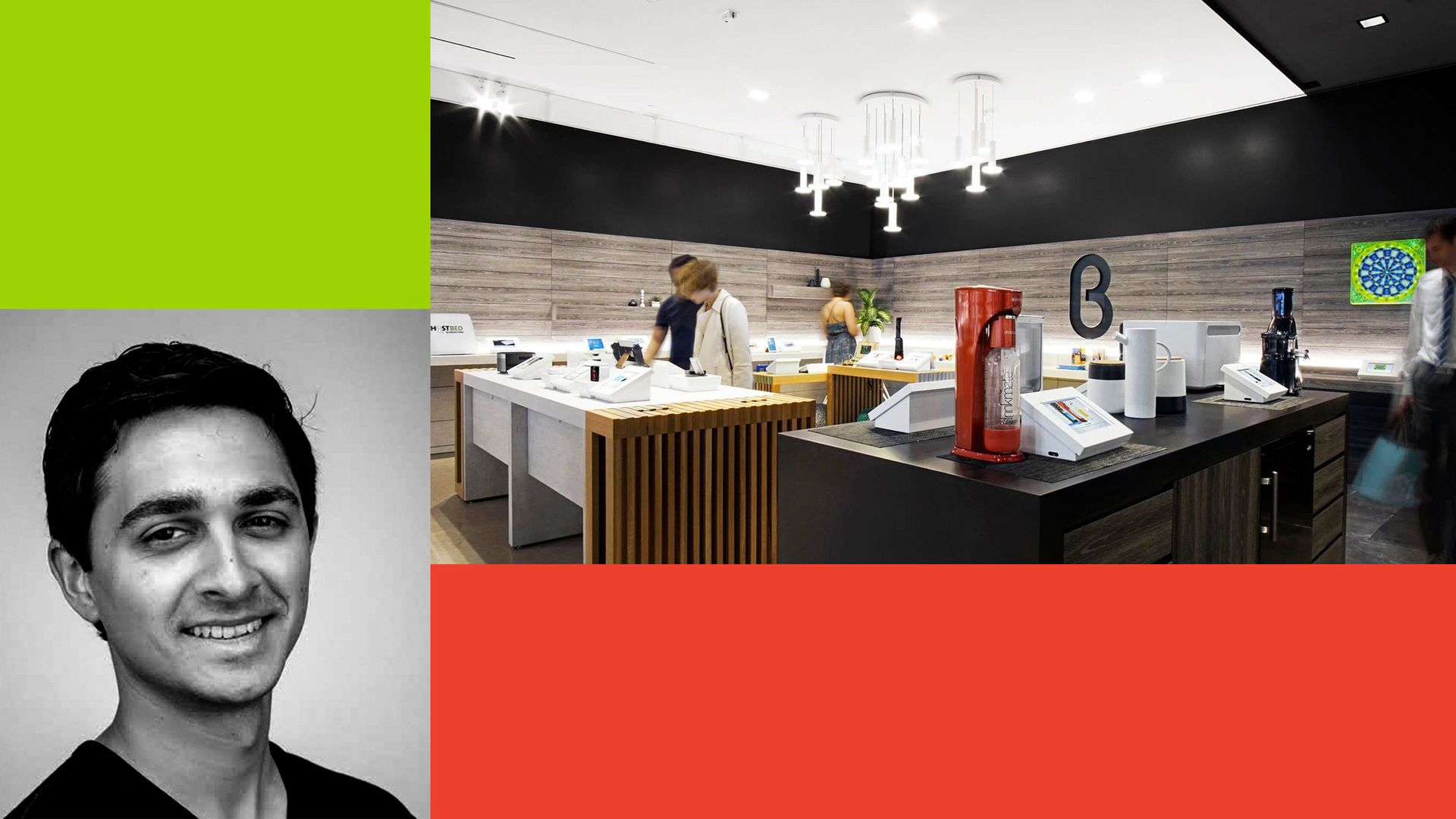 Two years ago, B8TA launched as a physical outlet for tech gadgets otherwise sold only online, but now it's being embraced by traditional chains like Lowe's. Its secret sauce: introducing consumers to new product concepts, while not necessarily selling them anything.
Quick take: CEO Vibhu Norby's approach makes B8TA — a play on the word Beta
— look as much like a media company as a retailer, something he sees as a long-term trend, Chris reports.
How he operates: Norby doesn't earn a markup on what's sold at his shops, but rents shelf space to small tech companies that otherwise can't get their stuff stocked in any retail store. His outlets use software and cameras to track customer traffic, so gadget-makers can learn how they react to products.
Hence, neither Norby nor the gadget-makers care whether you buy in or out of B8TA, even if you do so on Amazon.
Next: Netgear has launched a co-branded store in San Jose, Calif., and Lowe's is partnering with B8TA to create 70 stores-within-stores.
https://www.axios.com/newsletters/axios-future-9b8fbdc3-b581-4168-8085-d021ee679b76.html?chunk=6#story6
7. Worthy of your time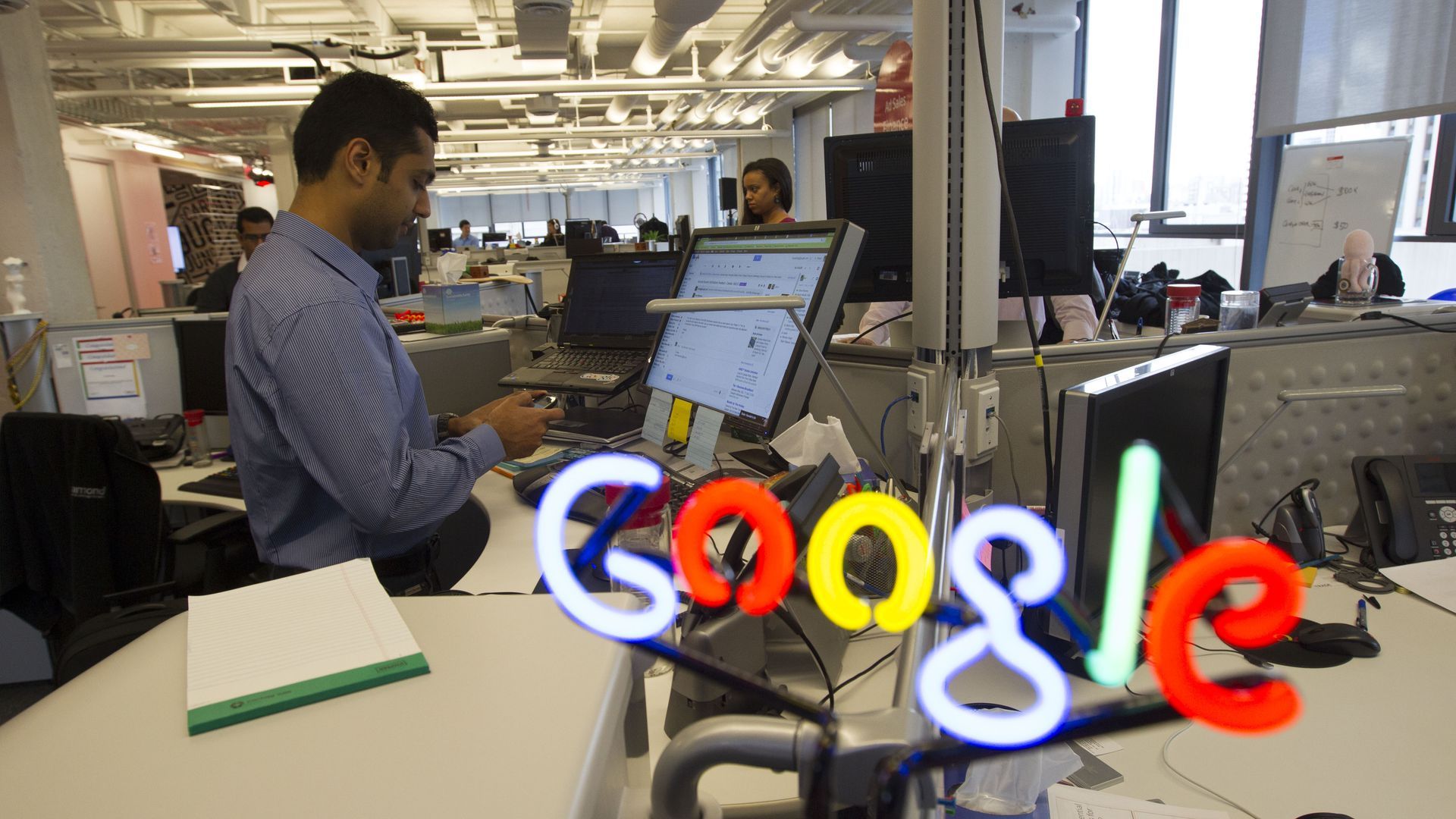 https://www.axios.com/newsletters/axios-future-9b8fbdc3-b581-4168-8085-d021ee679b76.html?chunk=7#story7
8. 1 machine-made thing: odd, funny and scary titles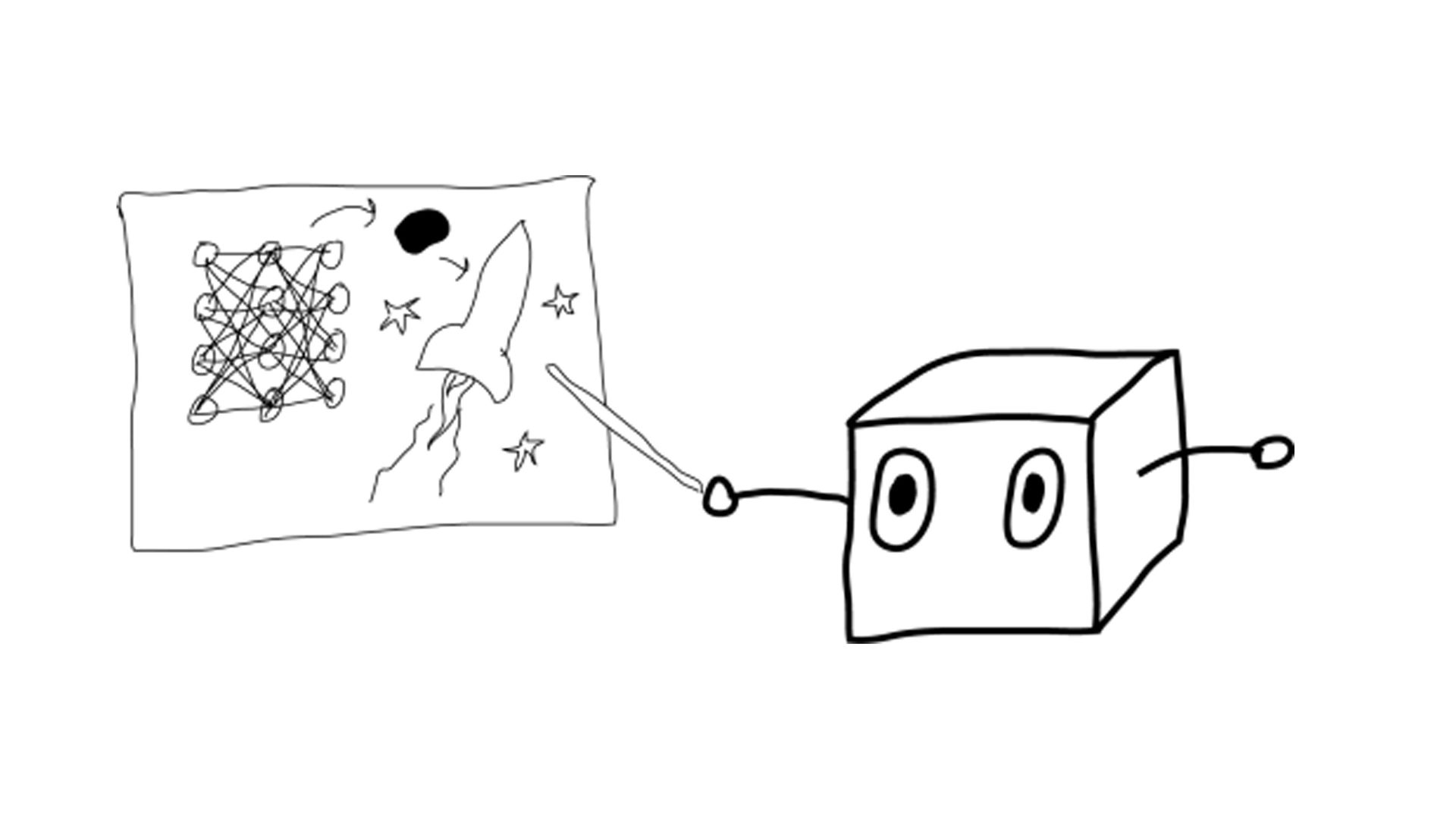 Janelle Shane, an electrical engineer at an optics R&D company, has an interesting hobby. She gives neural networks — computing systems that loosely mimic a brain — somewhat silly datasets to see what they can create. 
The details: Most recently, Shane input 44,126 thesis titles from MIT, writes Axios Science editor Alison Snyder. Some of the products, like "Atoms and characteristics of monolithic nanocity," may not immediately jump out as odd. Others, Shane says, are "completely ridiculous."
Case in point: "Spacecraft Coal battery induced by mortgage microcontrol."
How it works: The neural network basically predicts what the next letter in a word or phrase should be based on the probability of that letter being in that spot across the dataset it was trained on.
If there is an 80% chance of an 'h' following a 'c' and a 20% chance of it instead being an 'e,' the responsible neural network would go with 'h.'
But if the creativity setting is turned up, the AI may gamble with the less probable territory and see where it takes it, says Shane.
At a certain point though it may output words that don't even exist. (For example, "frook" and "nurler.")
"It is an art form with its own connections," Shane says.