Thanks for subscribing to the newly expanded, twice-weekly Future newsletter. Consider inviting your friends and colleagues to sign up.
If you'd like to tell me what's on your mind, just hit reply to this email or message me at steve@axios.com. Let's start with ...
https://www.axios.com/newsletters/axios-future-9b0bce36-ff2a-4742-ae4a-8d48ffc42519.html?chunk=0#story0
1 big thing: China spooks the world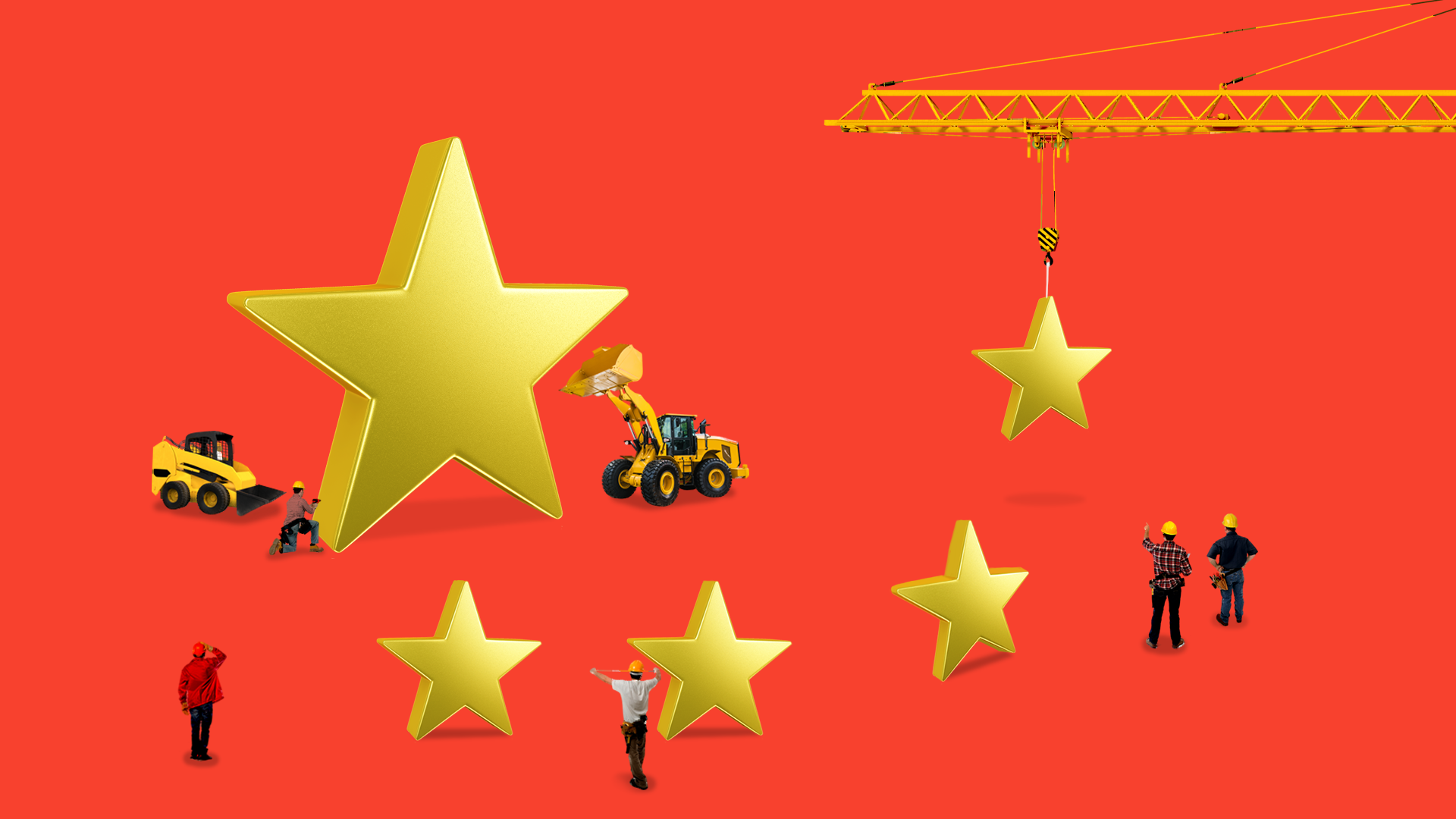 The U.S. and Europe are challenging China's aim to dominate the future economy and set the global rules for how commerce is done. But they are going up against history.
Quick take: For centuries, rising great powers have sought to thrive and exert influence by establishing a new global framework for trade. Now, Beijing wants to control the greatest businesses, and it's building the biggest infrastructure project since at least the Marshall Plan — the Belt and Road Initiative (BRI), a system of ports, railroads and pipelines traversing some 65 countries.
Why it matters: When it's done, BRI will be the new face of Chinese foreign policy. But, led by Europe, Japan and India, many of the world's leading economies are balking, viewing it as a Trojan Horse for Chinese geopolitical, military and economic designs afar. In the case of the U.S., it's complaining about the details of Made in China 2025, Beijing's companion plan to dominate the economy of the future.
BRI's critics are right: Like the Greeks, Mongols, British and now Americans, the Chinese are establishing the basis to project influence through commerce.
And that is to be expected: "They want to put their own stamp on the 21st century," James Millward, a history professor at Georgetown University, tells Axios.
Yet ... its scale still boggles (map below): "It's so big it's almost impossible for one person to have mastery of the whole thing. Sometimes I wonder if China grasps the whole thing," says Jonathan Hillman of the Center for Strategic and International Studies, who runs a project called Reconnecting Asia.
Go deeper: Read the whole post and check CSIS' atlas of 12,000 years of commercial history.
https://www.axios.com/newsletters/axios-future-9b0bce36-ff2a-4742-ae4a-8d48ffc42519.html?chunk=1#story1
2. The tough Chinese job slog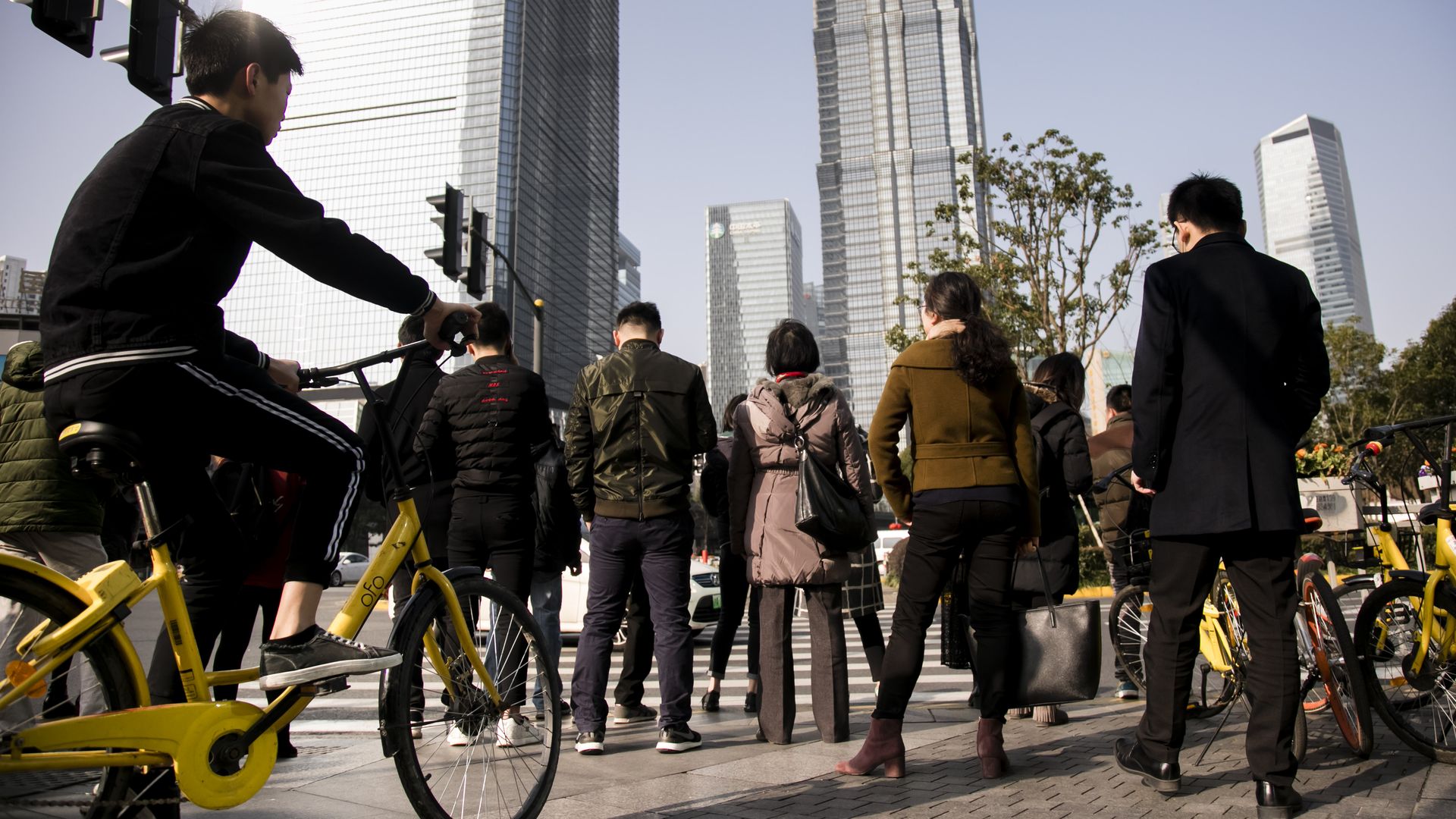 Beijing is paying top dollar to woo star Chinese scientists back home to win the AI race and build a local chip industry. But for the vast majority of foreign-educated graduates, finding work back in China is tough.
What's going on: The U.S. is making it harder for foreign university graduates to remain in the country, Axios' Stef Kight reported earlier. But as a separate trend, Chinese students have been increasingly choosing to go home after getting their diploma. However, when they get there, most are finding a grueling job search.
Here's what a recent Chinese returnee told me: "Right now, landing a good job in China is very, very difficult. The competition is more fierce than ever. There is a large number of Chinese students who graduate from prestigious universities or colleges every year, and having only the degree does not make you stand out. You also need prestigious internships, and a clear career direction." 
By the numbers: From 1978 — the dawn of the Deng era — till 2016, about 82% of Chinese studying abroad returned home, according to China's Ministry of Education.
But the percentage was far lower prior to the financial crash, which played a pivotal role in China's accelerated global rise, according to data from SixthTone, a Chinese news site.
In 2016 alone, 425,200 overseas students returned to China, an increase of 159,600, or 58%, over 2012, reports Sohu, a Chinese website.
Go deeper: Read the whole post.
https://www.axios.com/newsletters/axios-future-9b0bce36-ff2a-4742-ae4a-8d48ffc42519.html?chunk=2#story2
3. The future of fewer kids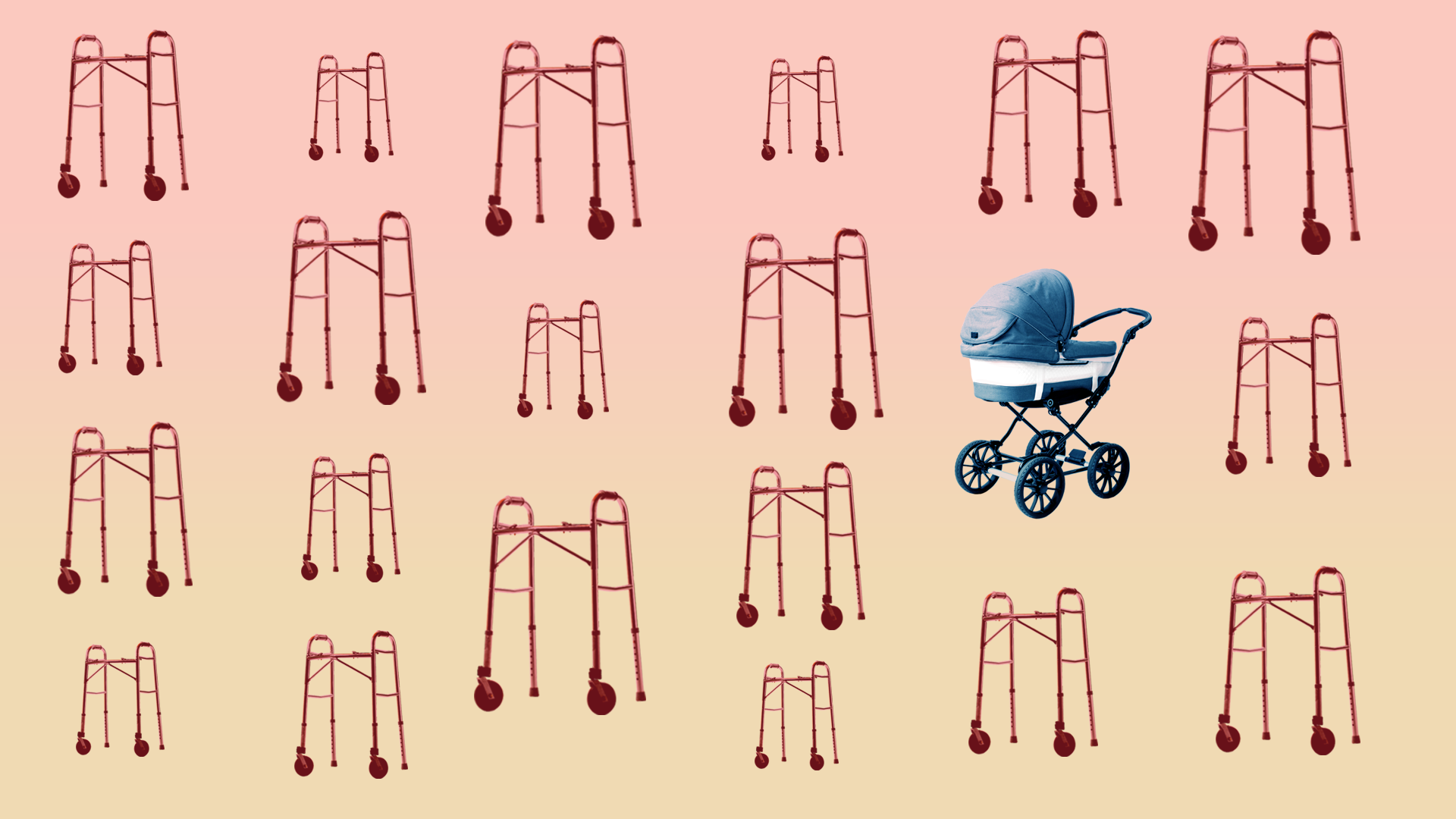 Across the advanced economies, populations are shrinking, growing older — and producing fewer children. And nowhere are children scarcer and scarcer than in Japan and South Korea, which have spent billions to raise their birth rates but have failed to halt the trend.
Why it matters: Many fear that, with a shrinking pool of youth entering the work force, industrial economies like Japan's could teeter, with acute worker shortages and less tax income for social payments to the bulging elderly population.
Deciding against children: "Shrinking fertility is a trend in most modern societies — in most of Europe and quite a bit of Asia. Japan's just the leader," Mei Fong, author of "One Child," a book on China's one-child policy, tells Axios.
"Peak child": The number of children on Earth younger than 15 will peak at 2.09 billion in 2057 and begin a decline, falling to just under 2 billion by 2100, writes demographer Max Roser.
Falling U.S. birth rate: The U.S. has record low fertility, Axios' Bob Herman reported earlier, declining to 3.94 million babies in 2016, about 37,000 fewer than in 2015.
Countries have tried various solutions:
Over the last decade, South Korea has spent about $70 billion in inducements such as free child care to encourage couples to have children, but to no avail. "Some say it's time to embrace migration like the U.S. and Canada. But many Koreans and Japanese are hesitant to embrace immigrants," Gi-Wook Shin, a professor at Stanford University, tells Axios.
Scandinavian countries have tamped down the trend by "throwing a lot into social support networks and, as important, shoring up gender equity," Fong says.
Be smart: The demographics are an inducement for aging leading economies to embrace, and not resist, advances in robotics that can take the place of humans across industries.
Go deeper: Read the whole post and learn about "Peak Human," the possibility that the total global population could decline this century.
https://www.axios.com/newsletters/axios-future-9b0bce36-ff2a-4742-ae4a-8d48ffc42519.html?chunk=3#story3
4. Kasparov: Self-driving won't be perfect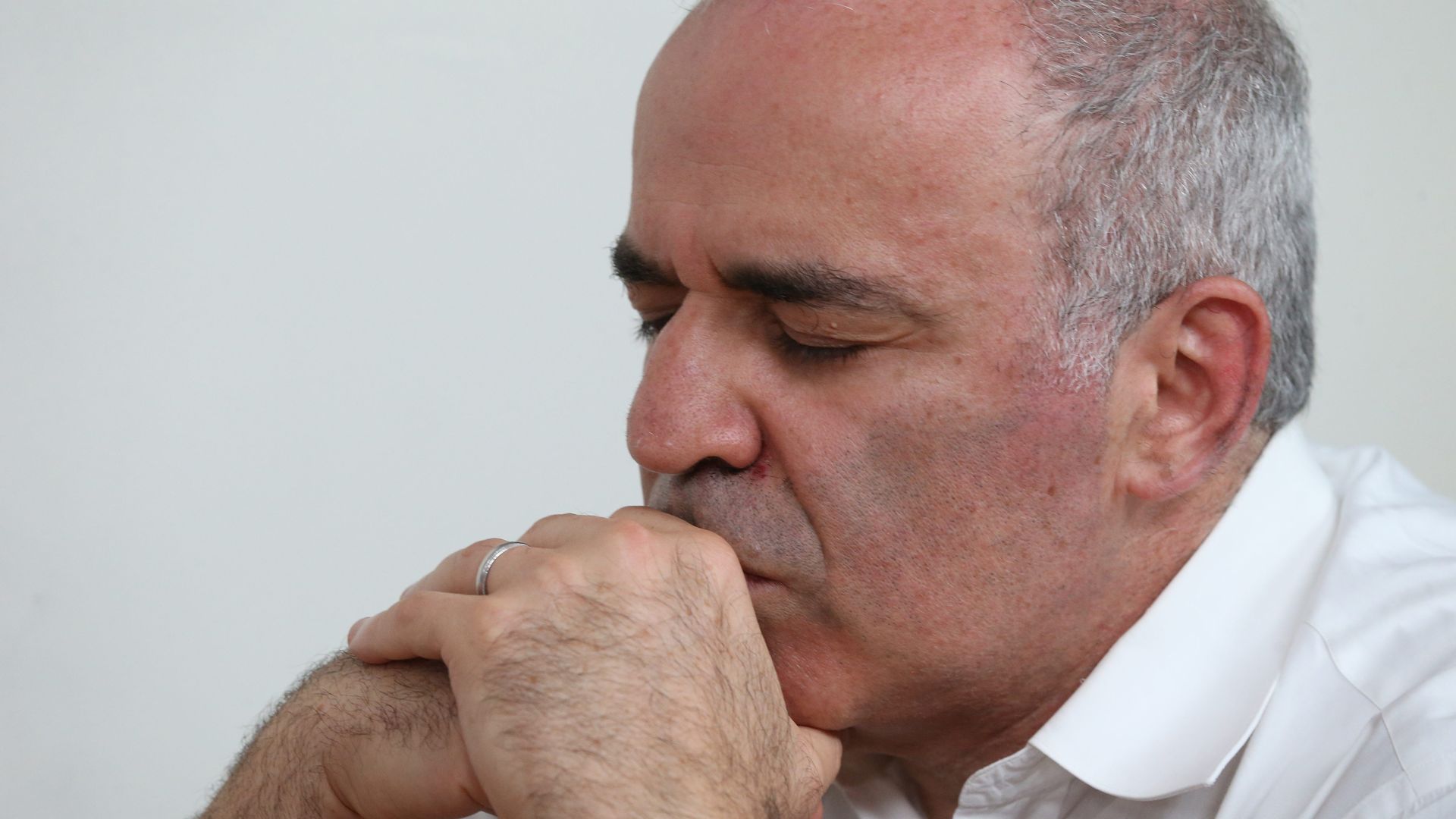 When chess grandmaster Garry Kasparov considers self-driving cars, he thinks of elevators. According to elevator history, for its first half century, almost no one would get on one unless an operator was aboard to push the buttons for them.
But then, in 1945, elevator operators went on strike, and, with a soothing ad campaign, the industry got people to stop sweating. They began to push their own buttons.
So it is with autonomous driving, Kasparov told the WSJ Future of Everything Festival yesterday in New York. People need to relax about the cars. Accidents will happen, he said, but there will be fewer of them.
"No machine will reach 100% perfection," he said. "But it will be much safer."
https://www.axios.com/newsletters/axios-future-9b0bce36-ff2a-4742-ae4a-8d48ffc42519.html?chunk=4#story4
5. Worthy of your time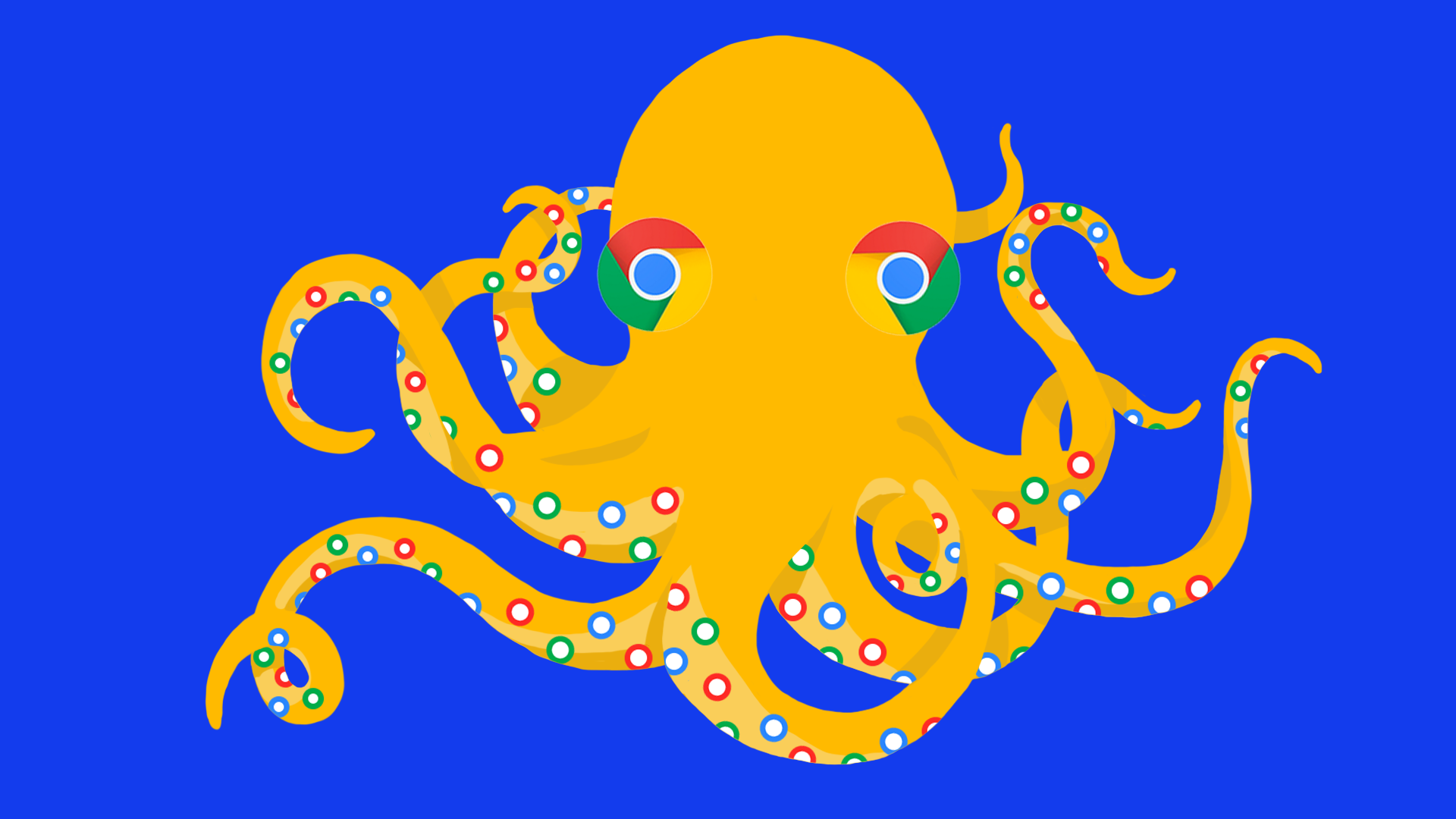 https://www.axios.com/newsletters/axios-future-9b0bce36-ff2a-4742-ae4a-8d48ffc42519.html?chunk=5#story5
6. 1 oddly warm thing: Fighting nice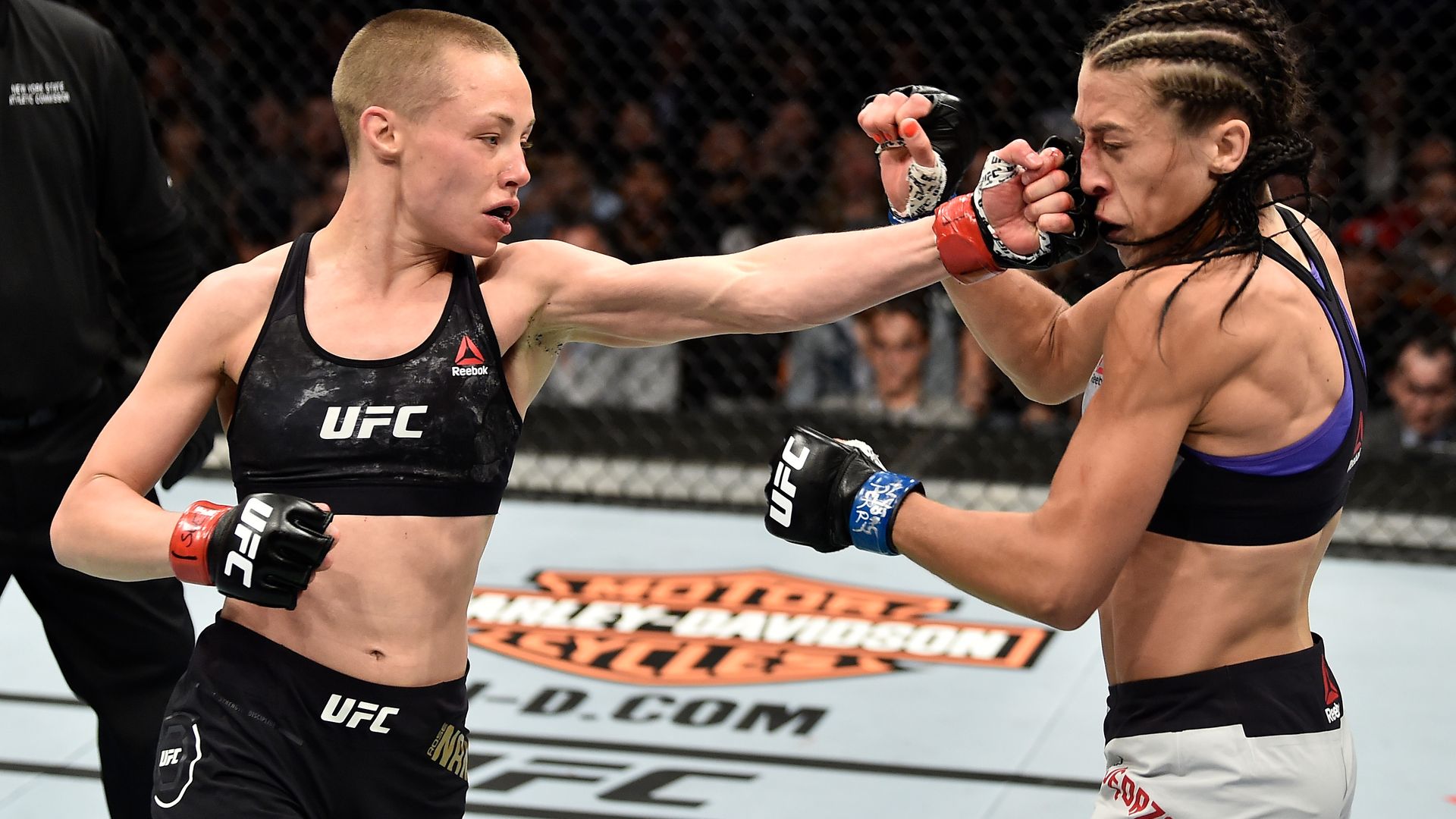 After knocking her out with a savage first round left hook in November, Rose Namajunas beat Joanna Jedrzejczyk again by unanimous decision last month, retaining the Ultimate Fighting Championship strawweight title.
But that is only her career: Speaking yesterday in New York, Namajunas said she hopes to "bring more civility" into mixed martial arts, and banish the trash-talking and threats that characterize the sport. Fighters, she said, should be "nice to each other, nicer to themselves."
Namajunas was speaking on stage at the Wall Street Journal's Future of Everything festival. Fighters "should just be themselves," she said. "If you are aggressive, keep that in the cage."
Punctuating her point, former UFC lightweight champ Conor McGregor faces trial next month in New York for attacking a bus in which Namajunas and other fighters were riding three days before her title rematch. Two fighters were injured.
Go deeper: Read about President Trump's involvement in mixed martial arts a decade ago.