Axios Future
February 05, 2019
1 big thing: Humans, climate and history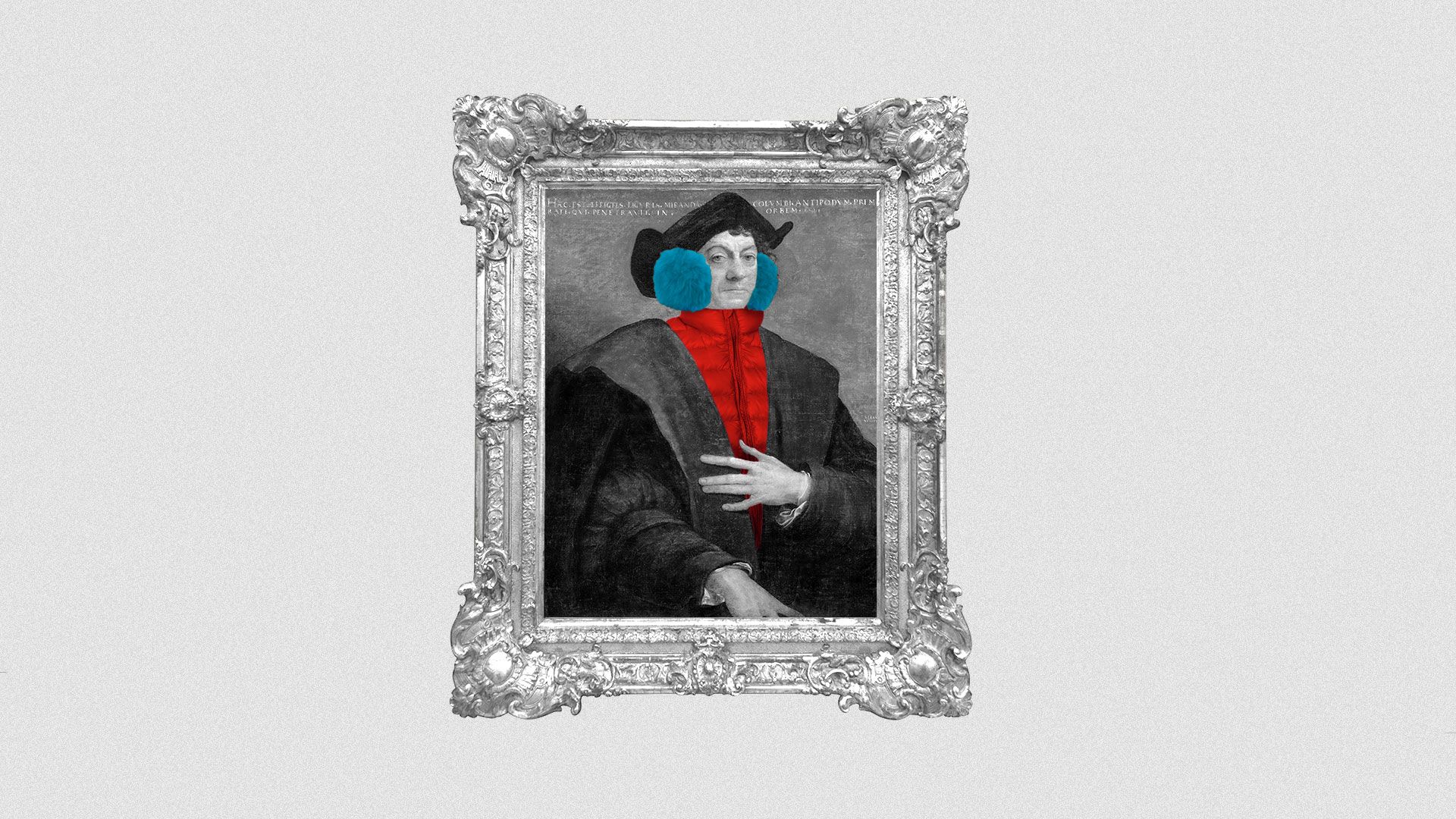 Forecasts of a grim future ahead from extreme weather have been at once so vague and frequent as to numb many people as to what's coming. But it turns out that this is the second incidence in history of climate change at least partly induced by humans.
In the first, a half-millennium ago, humans made the Earth cooler, which contributed to famine, disease and popular uprisings in Europe, experts say.
Driving the news: In much-discussed new research, U.K. scientists say the 16th century exploration of the Americas by Europeans led to a cascade of disaster:
The deaths of some 55 million native people to pandemic disease over less than a century, representing 90% of the inhabitants of North and South America — and 10% of the world population.
A reforestation of their fallow farms, covering a combined area about the size of France, causing a massive and sustained amount of carbon to be sucked from the atmosphere
And a consequent deepening of the so-called Little Ice Age, when temperatures plunged in Europe and across the globe. Among popular uprisings were mob violence in Ireland and a resurgence of witchcraft trials.
Why it matters: The research, from four scholars at University College London, suggests that European contact with the Americas starting with Columbus had an impact on a vast scale — shifting human and Earth history. "It caused about half of the cold snap in the 17th century that caused all kinds of havoc all over the world," Charles Mann, author of "1493: Uncovering the New World Columbus Created," tells Axios.
"The cessation of farming doubled the cooling of the Little Ice Age," says Mark Maslin, a professor at University College London, and a co-author of the paper.
Thought bubble from Andrew Freedman, author of Axios' Science newsletter: "Assuming the new study is correct, it indicates that the era of human engineering of the climate system started much earlier than the Industrial Revolution."
"It also suggests that the discussions about the task before us — slowing, halting and reversing global warming — may be too focused on high-tech carbon removal technologies."
"Planting trees and maintaining healthy forests might deserve a higher place on the priority list for carbon removal, the study suggests."
The research follows up on pioneering work by William Ruddiman, professor emeritus at the University of Virginia. Ruddiman, reached at home in Virginia, said he was a peer reviewer of the paper and that he had only one quibble, which the authors handled in a footnote.
Ruddiman's linkage of the post-Columbus human disaster and climate cooling remains controversial, though it's accepted by an increasing number of mainstream experts, and the paper has gotten some pushback.
"The paper is thought-provoking, but it gives a certainty about this relationship that is not justified," says Dagomar Degroot, a professor at Georgetown.
"I don't want to say the article is wrong or not interesting. ... [But] you can't isolate things to America without a clear sense of what was happening globally. We don't have that yet. A lot of scholarship is still in flux."
2. The 500-year-long, on-and-off uprising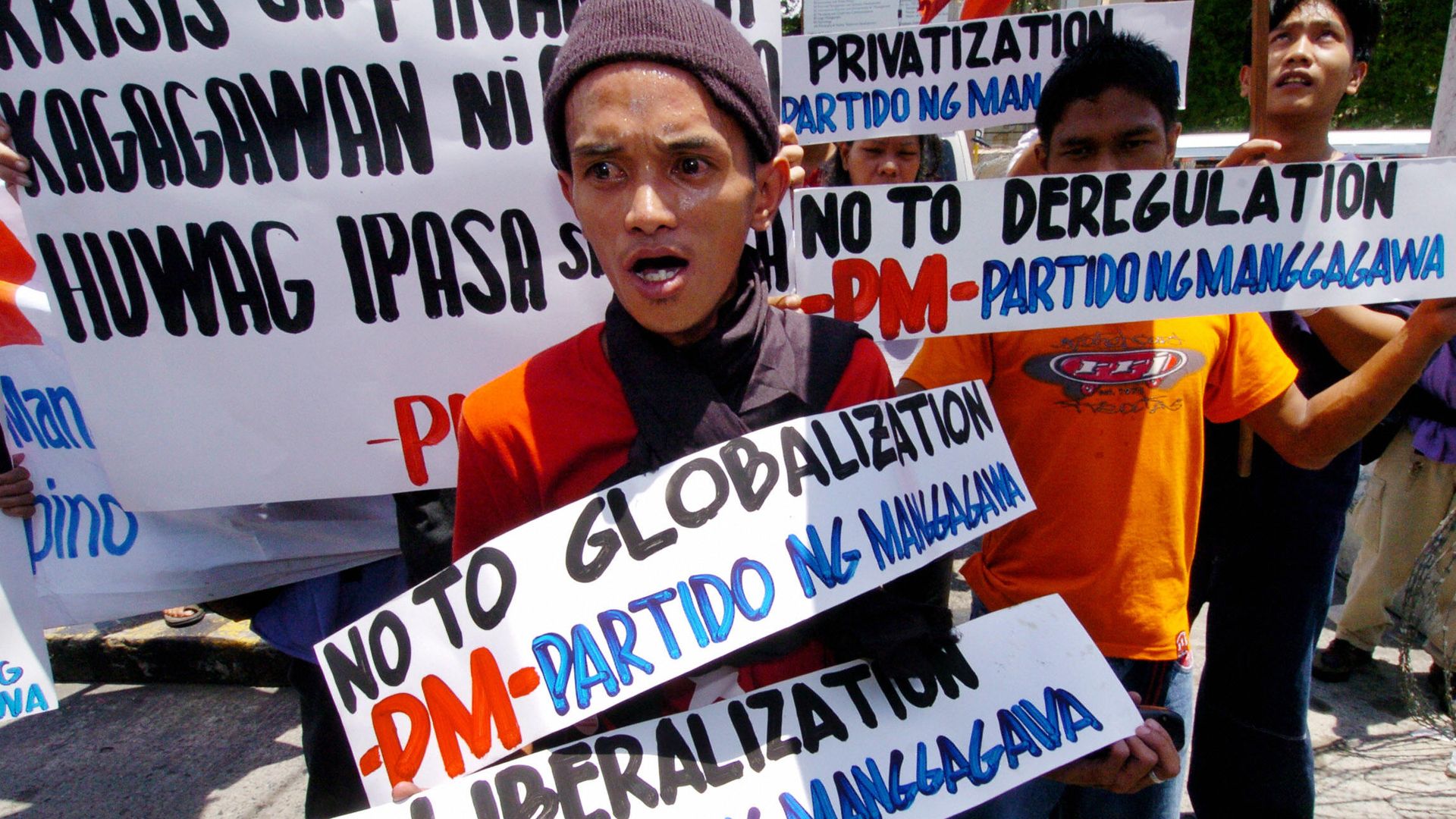 A mainstream assumption is that, once policy action and time have their impact, the wave of U.S. and European uprisings over globalization will subside. But that's only if you look at the problem as one that began in the last decade or two.
Charles Mann, author of author of the book on Columbus and the New World, says that the disorder over globalization actually erupted much less suddenly — beginning about five centuries ago.
Mann tracks globalization and the pushback against it to the arrival of Columbus in the present-day Dominican Republic, and the linkage it set off between the Americas and the rest of the world.
When different peoples smashed together, cultures clashed. "The complete mixing of all these peoples make people think they are losing their identities and leads to all sorts of upheaval," he said.
"The world we live in was shaped by cataclysms of bringing together these two worlds."
If you look at globalization as an undulating, five-century arc, the end of it — and discomfort with it — look much more distant. "There is a possibility that the upheaval could end relatively quickly," Mann says. "But I kind of bet it isn't going to."
3. A $750 bite out of your paycheck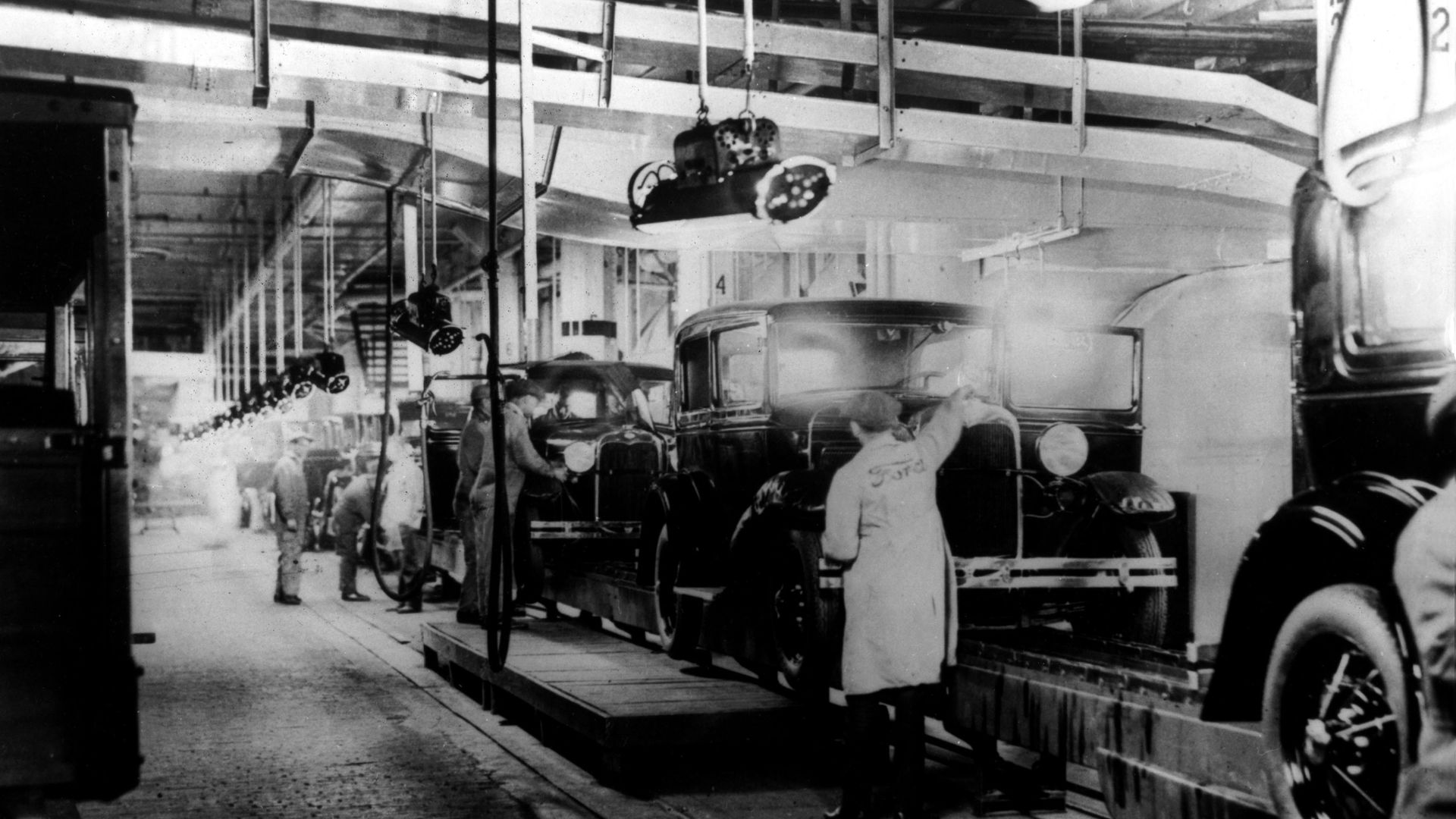 As the trade war with China beats on, here's a striking example of the toll of the tariffs:
Duties on steel and aluminum cost Ford $750 million last year, the company said last month. As a result, profit-sharing checks dolloped out to Ford's hourly workers were slashed anywhere from $750 to $1,850 each, reports the Detroit Free Press.
Erica writes: Tariffs pack a double punch for Americans — eroding paychecks as employers lose money and indirectly as goods start to cost more.
The typical American family will spend $60 extra per year due to tariffs, notes the NYT. While that number is very small for now, it will increase if the tit-for-tat trade moves continue.
4. Worthy of your time
What is a quantum computer? (Martin Giles — MIT Tech Review)
Esports — the new social square (Kendall Baker, Sara Fischer — Axios)
The new Beijing-Moscow Axis (Yaroslav Trofimov — WSJ)
The coming business blitz to end the trade war (Matthew Townsend — Bloomberg)
For investment firms, gulf between word and deed (Rick Wartzman — Fast Company)
5. 1 fun thing: Bots take over the Super Bowl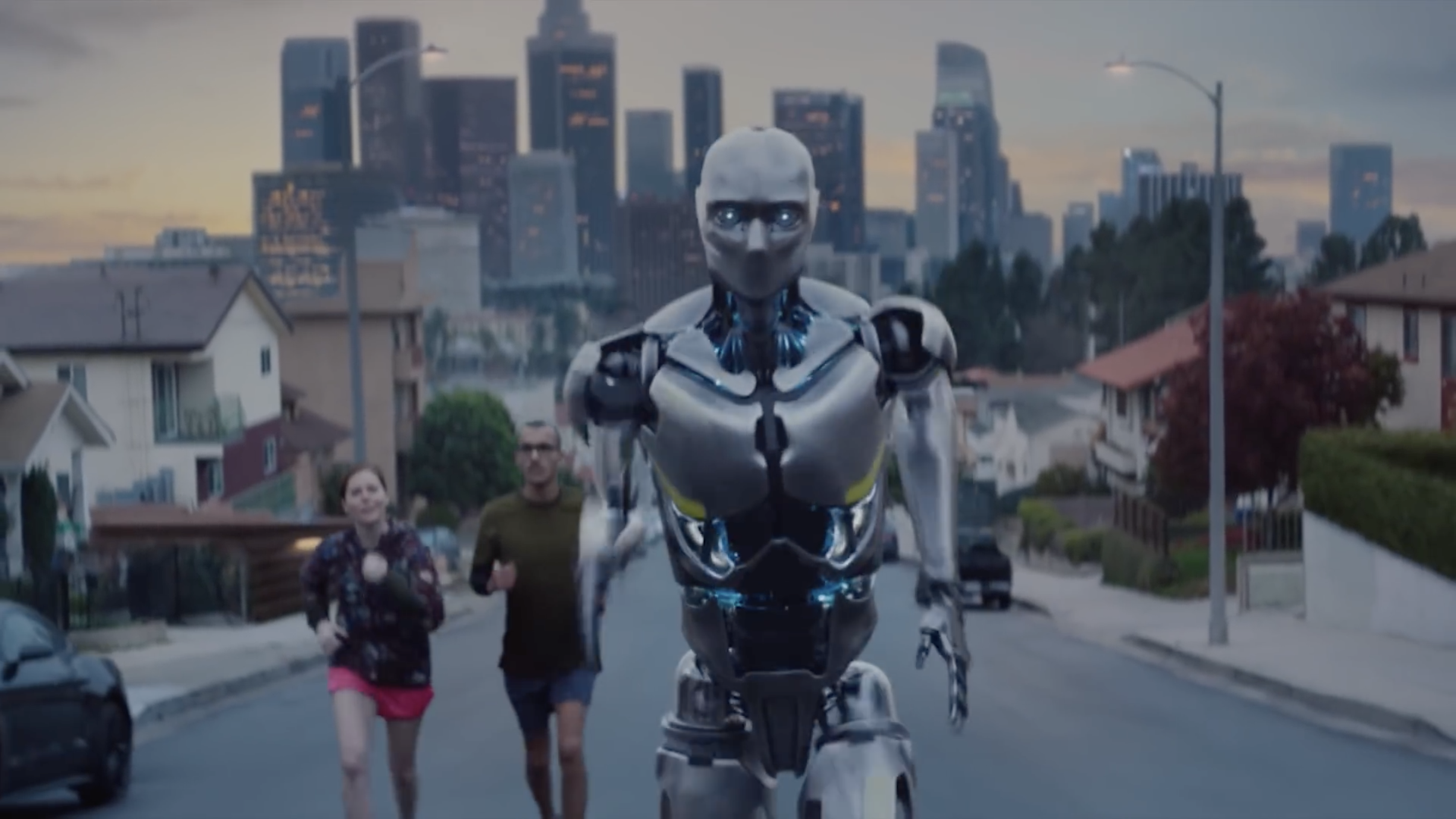 In between punts and stumbles, yesterday's Super Bowl ads painted a grim portrait of mounting nervousness around emerging tech in the U.S. — a departure from the techno-utopia usually on display in high-profile advertising, writes Kaveh.
In several spots, robots and voice assistants were portrayed as superhuman — but still lacking an essential human touch, reports Axios' Sara Fischer.
One showed a robot — above — that excelled at physical tasks but despaired at its inability to quaff a light beer; another introduced a deeply unsettling childlike robot with faulty emotions.
In an ironic twist, a spot that began with a litany of new-age fears — job loss to robots, malevolent AI, etc. — ended with a plug for a home-security system built on connected cameras and sensors.
Bonus: I'm typing this on a train beneath the San Francisco Bay, sitting under an ad that reads, "Pay off your credit card debt before the AI thing happens."
Go deeper: More food for thought.