Axios Future
April 05, 2019
1 big thing: Quantum for cars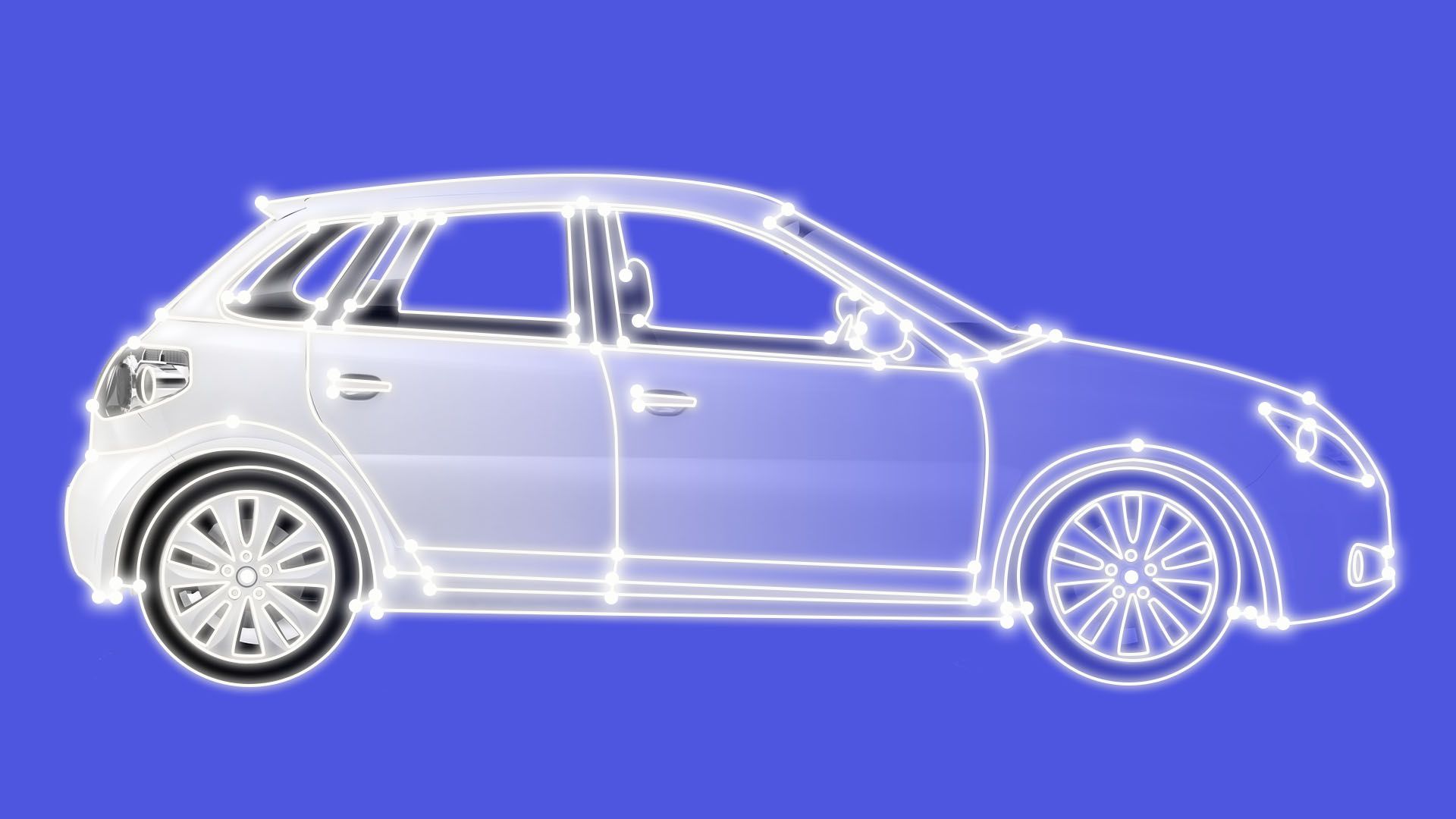 The enormous promise of quantum computing has lured big early investments from finance, aerospace, defense, and other tech-soaked industries. But an unexpected player is neck-and-neck with these front-runners: carmakers.
Kaveh writes: Big auto companies are tinkering with quantum computers in hopes they can solve problems too hefty for today's machines, from cooking up bigger batteries to designing lighter vehicles. And as they experiment, a host of other companies are lingering on the sidelines, watching for the right moment to jump in.
The big picture: This new generation of computers, built on measuring the inscrutable activity of tiny, tiny particles, is at a drawn-out inflection point. Quantum computers are inching from theory toward practice, driven by a first wave of companies playing the long game, betting that the hires and investments they make today — plus the patents they file — will pay off years down the line.
For car companies especially, there's a cosmic alignment between their big problems and the tasks quantum computers are likely to excel at, says Michael Brett, CEO of QxBranch, a D.C.-based quantum computing company.
It's thought that the new technology will be able to optimize complex systems, like an assembly line. It could simulate chemical reactions essential for battery design with previously impossible accuracy. Or it might supercharge artificial intelligence, a key challenge for autonomous driving.
But all of these are maybes. The research suggests that quantum computers will be able to do all these things — but they haven't yet.
"The field is so nascent that we haven't settled on the equivalent of transistors," says Yianni Gamvros, head of business development at QC Ware, a Silicon Valley quantum computing company.
So companies are in a familiar bind: Jump in now and risk losing big, or wait it out and watch the competition possibly pull away.
Despite the uncertainty, automakers have been hiring quantum experts and launching early experiments.
What's worrying them: Companies searching history for clues of how to proceed see a cautionary tale in the sudden explosion of artificial intelligence, says Matt Johnson, QC Ware's CEO.
Businesses that were caught flat-footed by AI later rushed to catch up — only to find that most of the best and brightest minds had been lured by sexy startups and Big Tech.
Already, quantum experts are scarce. "There's a complete absence right now of actually talented people who can do quantum computing," says Lawrence Gasman, president of Inside Quantum Technology, a consulting firm.
"We want to make sure we have a group of people within Volkswagen who can work with these systems when we're ready to tackle this industrially relevant problems," says Florian Neukart, the scientist who heads VW's 15-person quantum effort. Plus, he says: "We want to generate IP. We think now is the time."
2. A question about electric car demand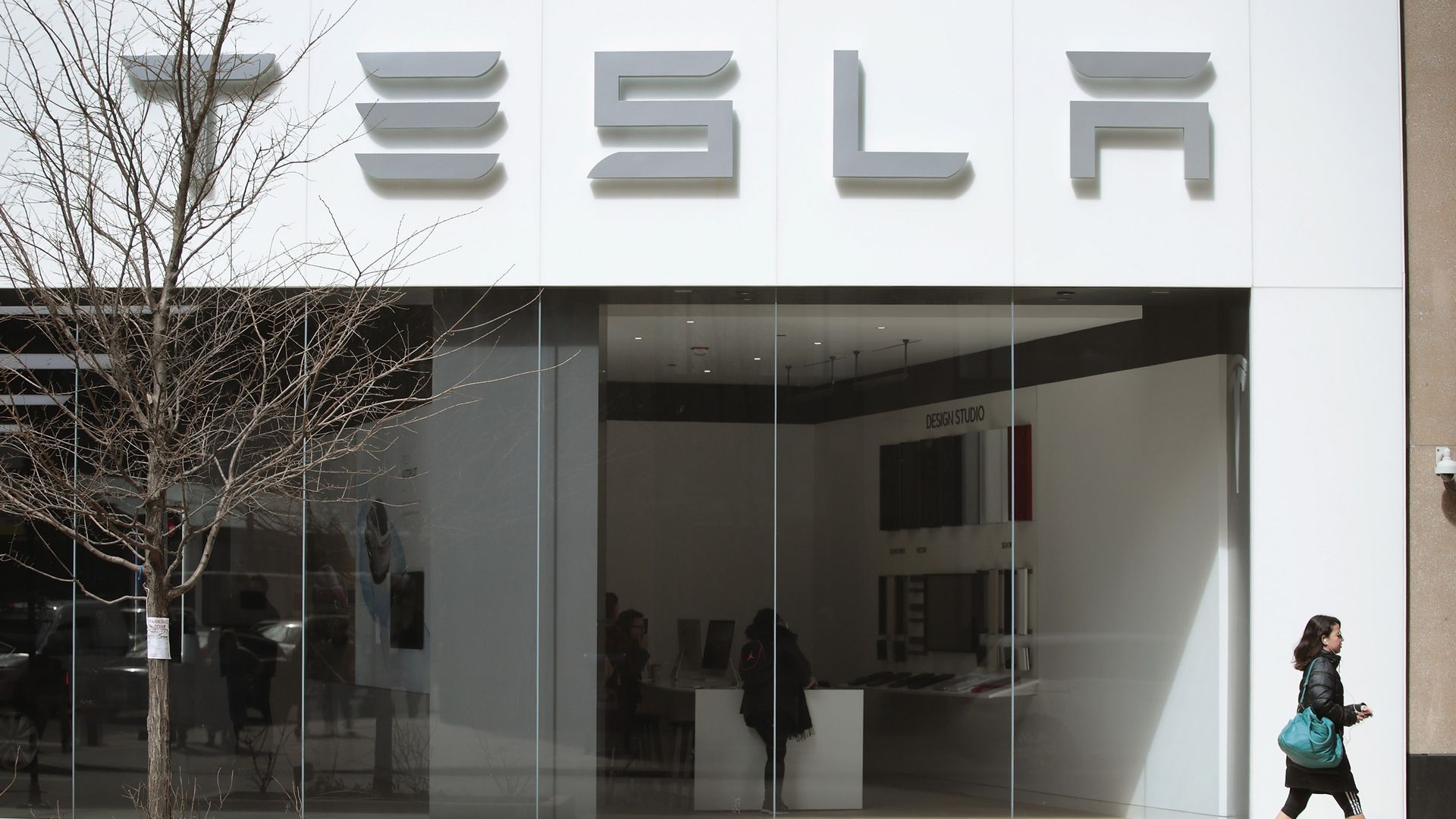 A primary question that's hung over the nascent electric car industry has been the depth of consumer demand. Motorists have been buying lots of Teslas, but can electrics capture a sustained mass market?
What's happening: On Wednesday, Tesla shares plunged when the company announced a 31% year-on-year plummet in quarterly vehicle deliveries. High-end S and X models dropped by almost half. (Shares closed slightly up today, but they are still substantially down from earlier in the year.)
Since CEO Elon Musk announced more than a decade ago that he intended to jump-start an electric car industry, Tesla has been the market maker and its bellwether.
People have bought Teslas in droves because they are cool, something that other early electric carmakers, including GM, Nissan and BMW, could not claim.
But the first-quarter plunge in deliveries — following the exhaustion of Tesla's federal vehicle subsidy quota — may suggest that cool only goes so far.
One bear, Gordon Johnson at Vertical Group, is forecasting that Tesla will fail to sell as many cars this year as it projected, reports Arjun Reddy at Business Insider.
But Tony Posawatz, CEO of Invictus iCAR, tells Axios that it's a matter of vehicle mix: "Customers want more electric drive choices in different segments, and mainstream customers need better prices and value propositions. Remember that sedans are a tougher sell throughout all of the industry. [Tesla's] Model S & X may also be in need of a refresh."
A thought bubble from Axios' Joann Mueller: "All automakers are going to be bringing EVs to market in the next few years, whether customers want them or not. I think they will end up being discounted (both because of the tax incentives and just to get people interested) and the question is whether there is a tipping point at which natural demand will take off."
3. What you may have missed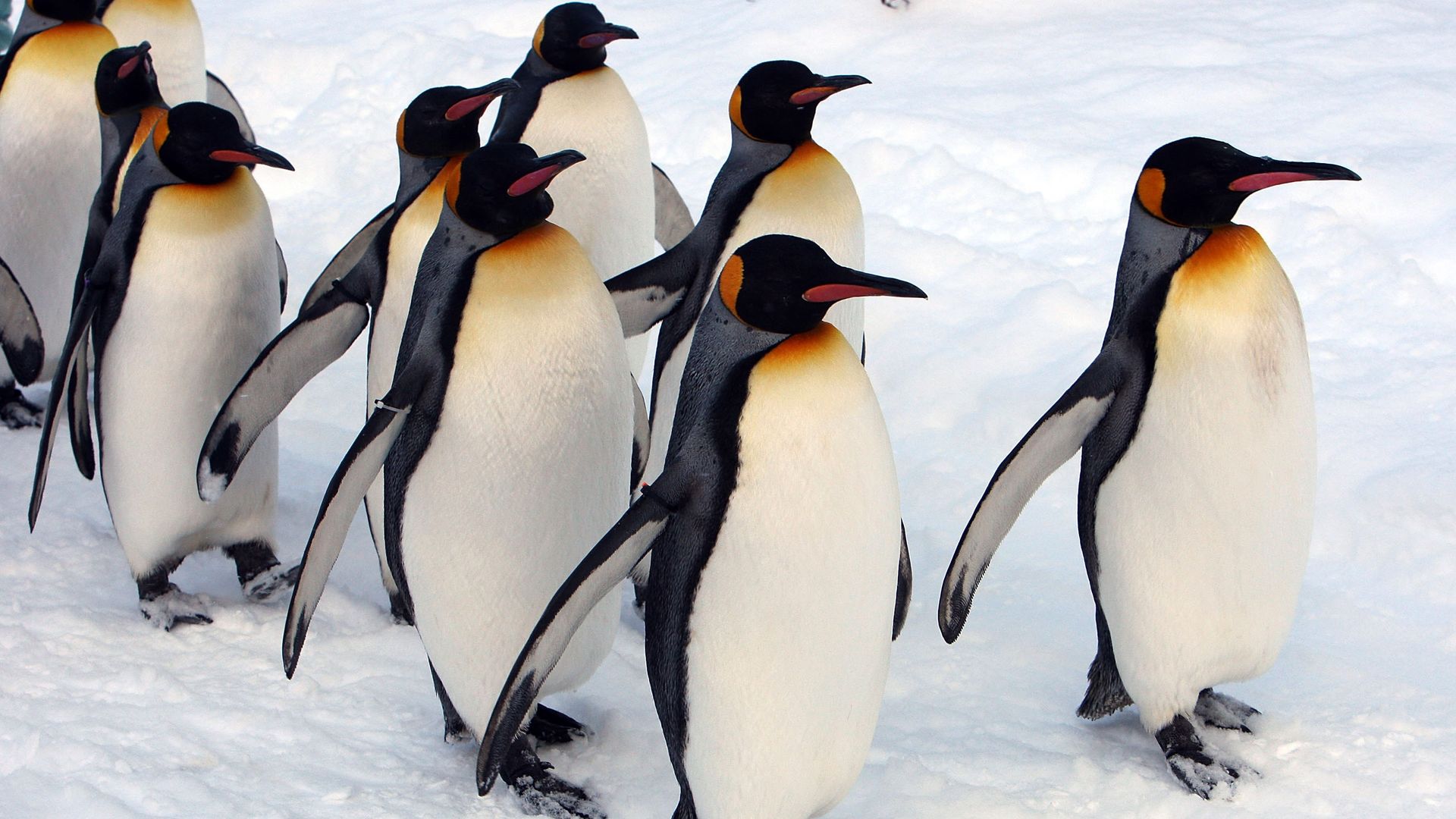 4. Worthy of your time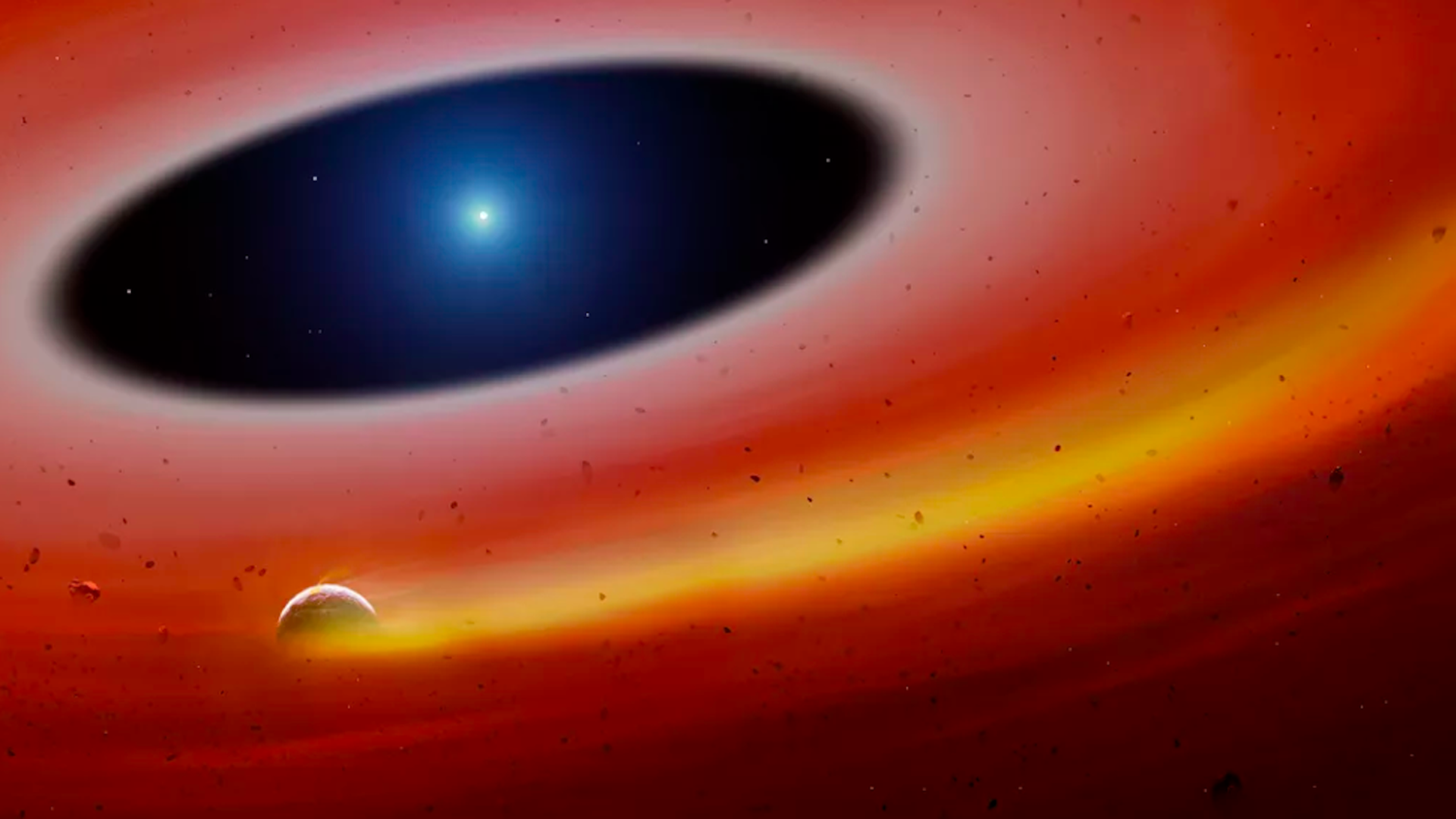 An astronomer stays with his view of aliens (Dugan Arnett — Boston Globe)
Planet disintegrates around a dead star (Miriam Kramer — Axios)
Your cat really is ignoring you (Brianna Abbott — WSJ)
Golf forecasting (The Economist)
Saving recycling (Nicole Javorsky — Citylab)
5. 1 denim thing: Laser jeans
Nothing says "vintage" quite like a pair of washed-out jeans riddled with artfully placed holes … that were burned off by a high-powered laser.
Kaveh writes: That's how denim giant Levi's will soon start breaking in its jeans.
Watch as Quartz fashion reporter Marc Bain takes us to Levi's Eureka Lab in San Francisco, where jeans are weathered in a 90-second laser wash.
The beam is invisible, so watching the process is surreal: A pair of pants, mounted taut on a rack, goes from fresh-off-the-roll dark blue to longtime-favorite faded and creased, transitioning in a crisp line from left to right like a photo slowly loading in a browser.
"Working with denim is a great mix of creativity and science," Bart Sights, Levi's VP of technical innovation, says in the video.
Laser weathering will be implemented in all of Levi's supplier factories next year, Bain reports.