Welcome back. Please invite your friends and colleagues to join the conversation. Tell me anything on your mind, including what you think about what you are reading here and in the daily stream. Just reply to this email, or reach me at steve@axios.com. Let's start with ...
https://www.axios.com/newsletters/axios-future-75d3b3dd-fdd6-4a7c-98dd-915f395c0df1.html?chunk=0#story0
1 big thing: The occupations of the future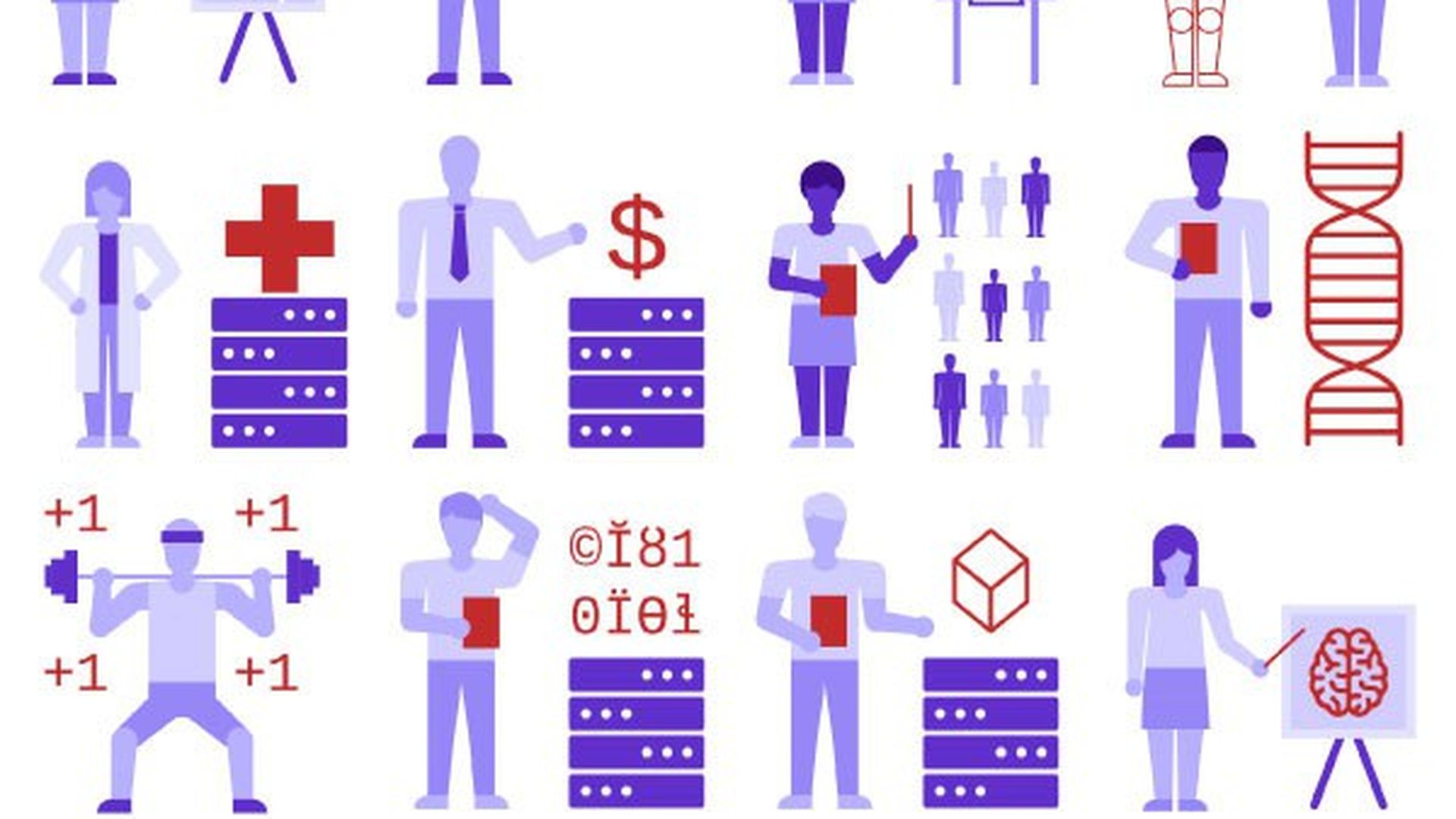 We know that automation is wiping out whole occupations, but are leading experts correct that the unemployed will eventually shift into new professions created by the vibrant economy? And if so, what are some of these new jobs?
21 jobs of the future: In a new report, IT services firm Cognizant identifies 21 jobs that, given economic and commercial trends, people could reasonably be expected to hold – like chief trust officer and man-machine teaming manager.
But how can we track these jobs as they materialize? Cognizant then found proxies for them in Bureau of Labor Statistics data — existing occupations that the agency already follows. Using Axios' Lazaro Gamio's card deck, you can flip through the occupations, and see how the BLS foresees employment and salary developing for each. Next year, the BLS will update the numbers in a new report covering 2018–2028.
Why it matters: The key question of the age of automation is whether this time of technological disruption is different from all the others that have occurred over the last two centuries. That is, will the economy produce sufficient well-paying jobs for everyone, or will there be profound and intractable joblessness? To begin to answer that question, we need to know what at least some of those jobs might be.
https://www.axios.com/newsletters/axios-future-75d3b3dd-fdd6-4a7c-98dd-915f395c0df1.html?chunk=1#story1
2. Jobs — and troubles — aplenty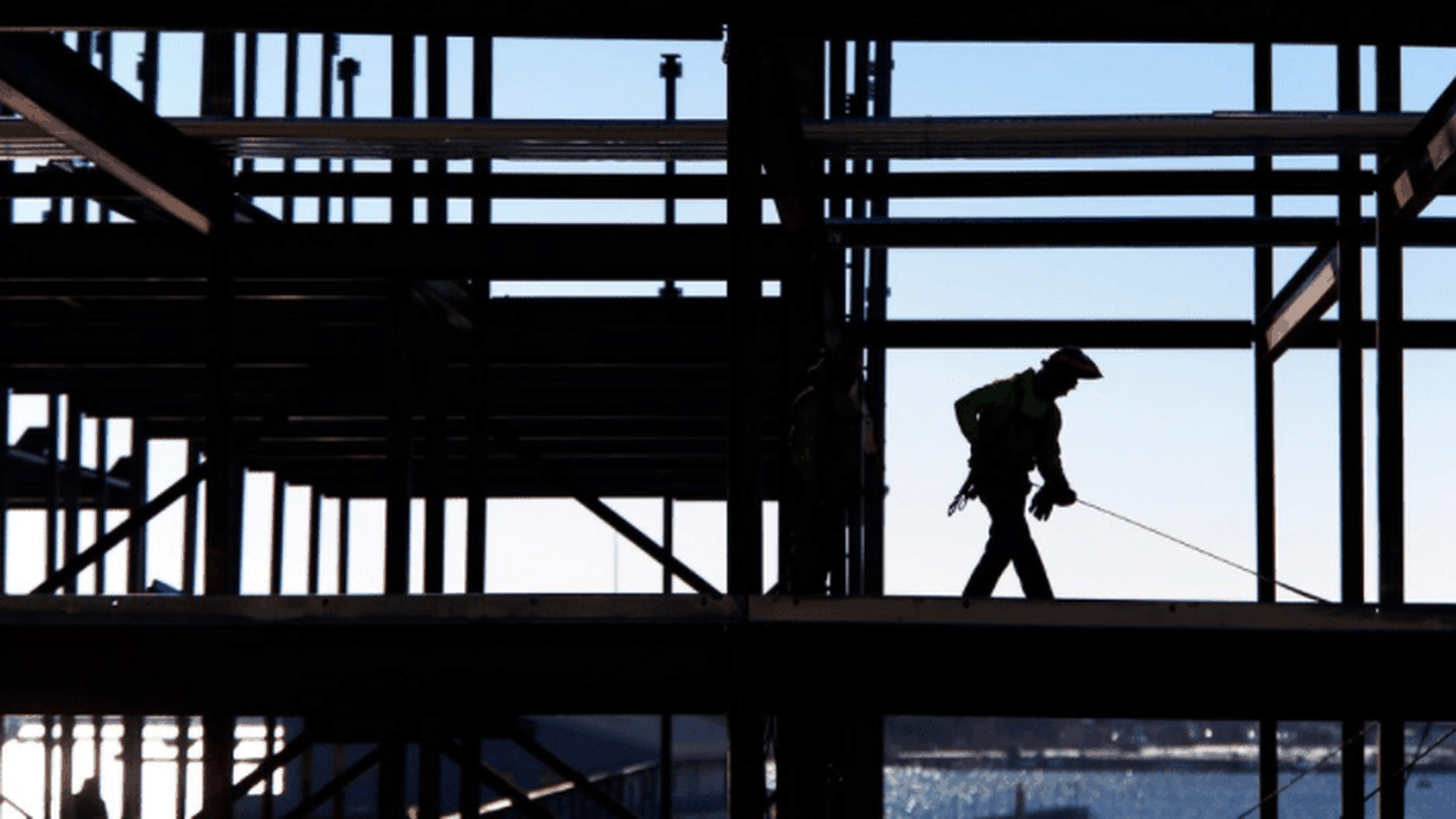 One answer to the above question comes from McKinsey, which is out today with a new report that says governments across the globe will have to intervene massively to hold societies together against the ravages of labor disruption over the next 13 years. Up to 800 million people — including a third of the work force in the U.S. and Germany — will be thrown out of work by 2030, the study says.
The bottom line: The economy of most countries will eventually replace the lost jobs, the study says, but many of the unemployed will need considerable help to shift to new work, and salaries could continue to flatline. "It's a Marshall Plan size of task," Michael Chui, lead author of the McKinsey report, tells Axios.
The numbers: In the eight-month study, the McKinsey Global Institute found that up to 375 million people, comprising 14% of the global work force, will have to shift to a new occupation, since their old one will either no longer exist or need far fewer workers. Chinese will have the highest such absolute numbers — 100 million people changing occupations, or 12% of the country's 2030 work force.
I asked Chui what surprised him the most of the findings. "The degree of transition that needs to happen over time is a real eye opener," he said.
https://www.axios.com/newsletters/axios-future-75d3b3dd-fdd6-4a7c-98dd-915f395c0df1.html?chunk=2#story2
Bonus: AI night at the French residence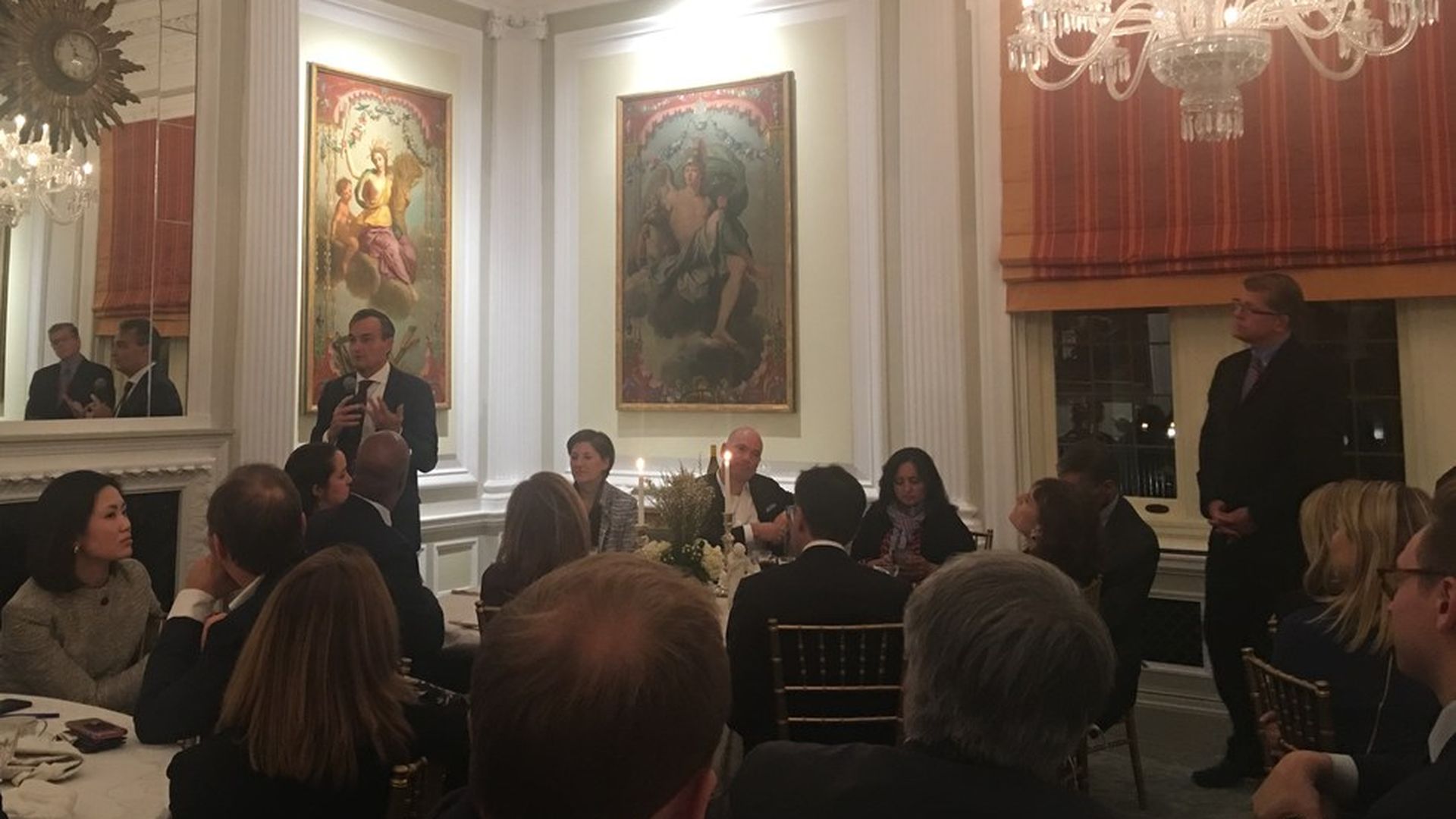 The worry about runaway AI and automation is global. At a dinner of about 60 people at his residence Monday evening, French Ambassador to the U.S. Gerard Araud said that the problem is not only about work and society but power.
"If we don't solve our problems together, China or Russia will impose their standards on us," Araud said.
Andrew McAfee, an MIT researcher and co-author most recently of "Machine, Platform, Crowd," said the middle class, as we have come to know it in the post-war decades, is on the way out. The challenge is to figure out a way to recreate it.
"No country will have a stable, prosperous, large middle class doing routine work," McAfee told the dinner, a joint gathering with The Atlantic magazine. "These routine jobs are already in the rear view mirror. Automation will bring shock to more and more professions."
https://www.axios.com/newsletters/axios-future-75d3b3dd-fdd6-4a7c-98dd-915f395c0df1.html?chunk=3#story3
3. Big Tech's next prey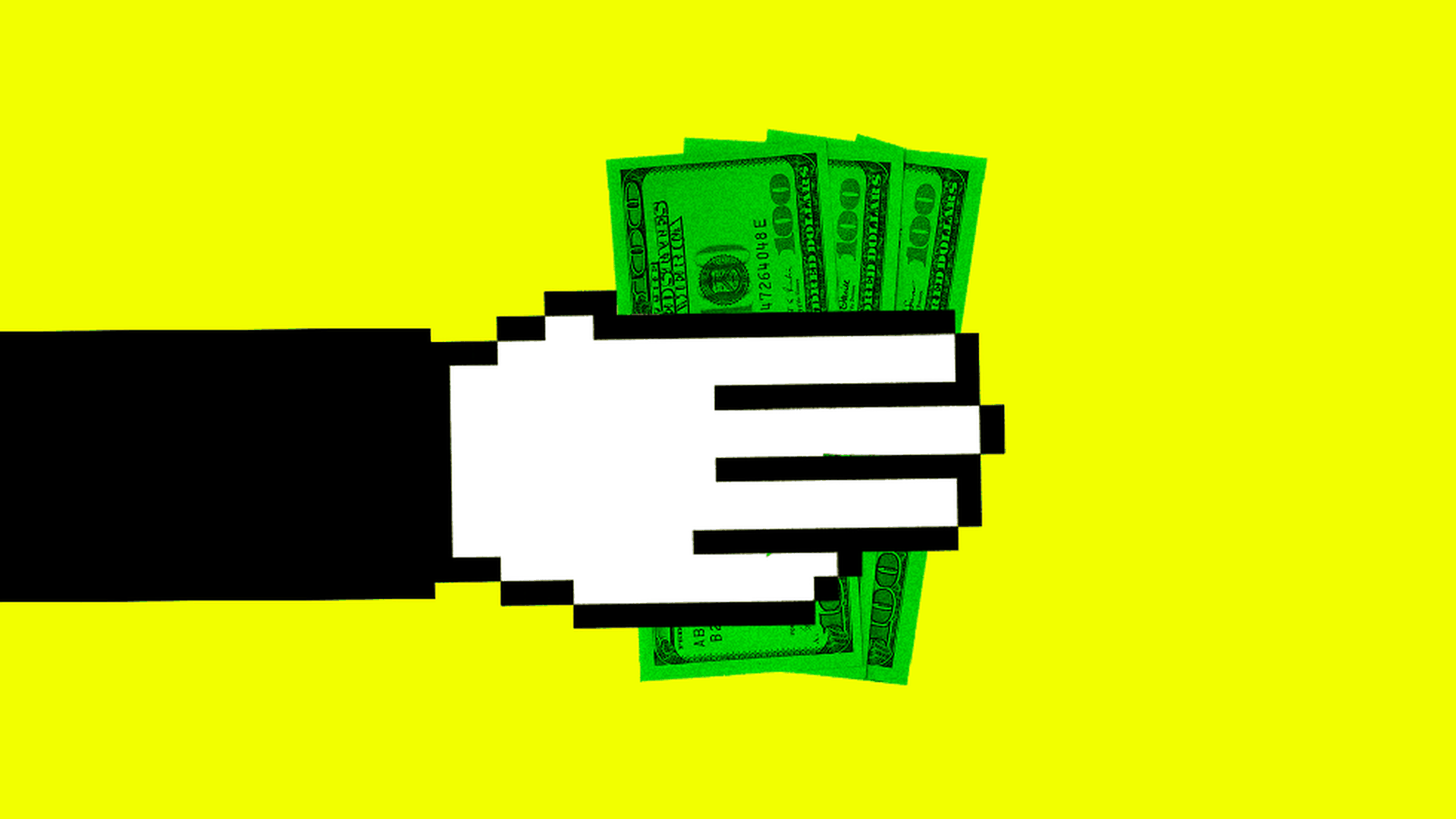 With tens of billions of dollars in fees at stake, the financial sector seems on the verge of disruption from the next burst of technologies, including artificial intelligence and blockchain. Axios' Shane Savitsky reports that data-laden tech giants including Amazon, Google, and China's Alibaba and Tencent are invading an industry dominated for more than a century by firms like JPMorgan Chase and Goldman Sachs.
Why it matters: Look for Big Tech, with caches of data about billions of people around the globe, to power the next jumps in financial technology ("fintech"), keeping users reined within their own, ever-expanding platforms and absorbing billions in profit that otherwise would have gone to traditional financiers.
Amazon Lending, the platform's finance arm, has lent $3 billion to merchants since 2011.
Google's venture arm is ramping up investments in cross-border currency transfers and blockchain.
And now China's tech giants have crashed onto American shores: last month, cabs in New York and Las Vegas began accepting Alipay, Alibaba's mobile payment juggernaut.
The future is here: Lex Sokolin, global director of fintech strategy at Autonomous Next, said that for Amazon, the shift to lending is natural. And the same goes for people who use the platform. "Amazon knows something about me that a bank never will," he told Axios. "It knows everything about my revenue, and they know my audience — that's something that I might not even know. It lets Amazon take this risk that a bank cannot."
China is already in a consumer fintech explosion: Apps like Alibaba's Alipay and Tencent's WeChat Pay are the dominant means of payment in a booming market that lacks credit cards. China's big tech companies have moved laterally to offer a range of classic financial services to individuals and small businesses. In 2016, China had $5.5 trillion in mobile payments, 91% of which are handled by Alipay and WeChat.
https://www.axios.com/newsletters/axios-future-75d3b3dd-fdd6-4a7c-98dd-915f395c0df1.html?chunk=4#story4
4. A pop-up in London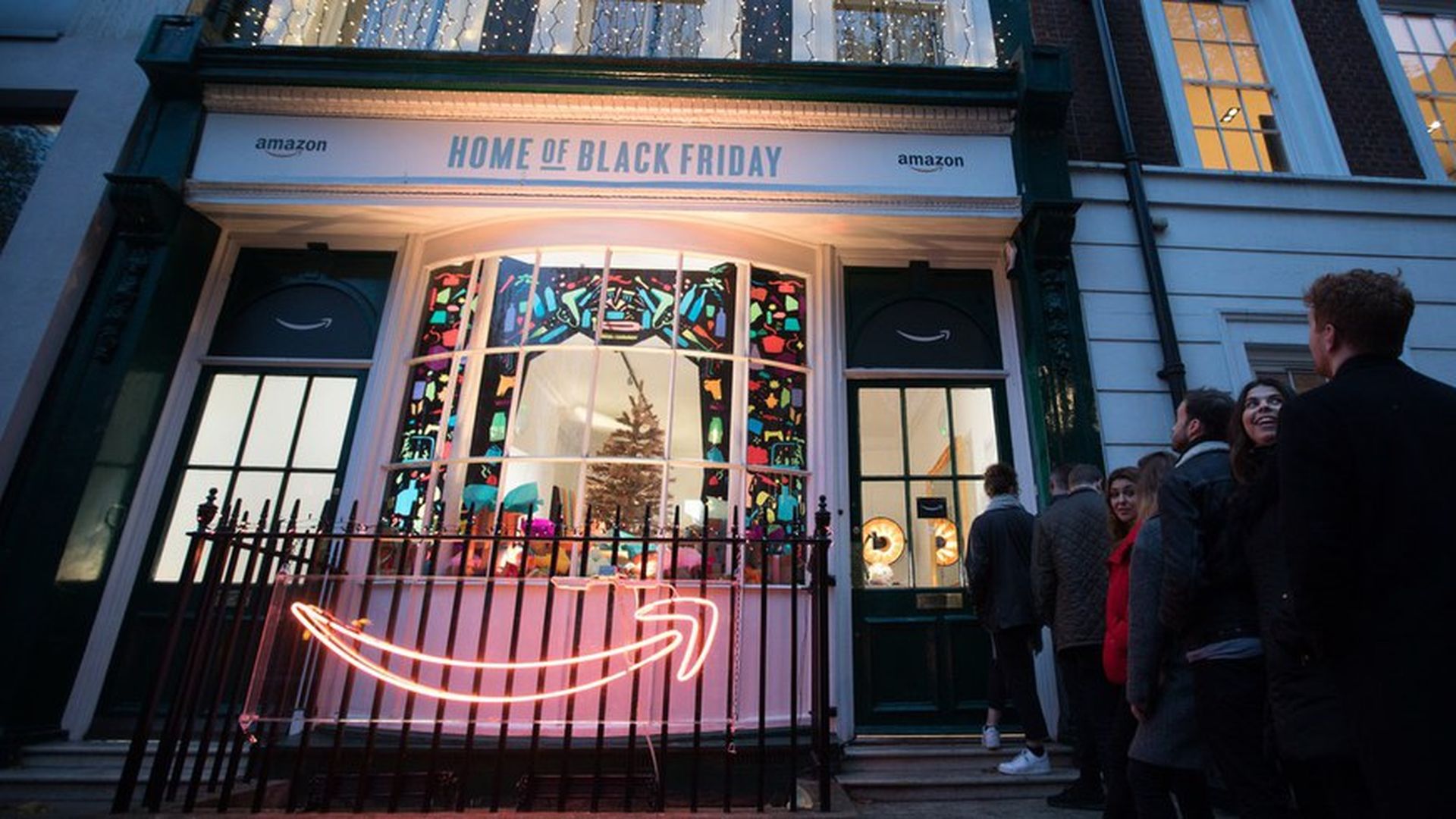 Black Friday, a holiday linked to Thanksgiving, isn't just for acquisitive Americans anymore. For a third-straight year, U.K. retailers celebrated it wildly, and Amazon dived into the spirit, deploying a five-room, 3,000-square-foot pop-up shop in London's Soho square, Axios' Chris Matthews reports.
Why it matters: Retail startups, e-commerce outlets, and brands are increasingly looking to pop-up stores as a means for driving sales and creating brand awareness. PopUp Republic, a services provider for the pop-up industry, estimates that broadly measured, these stores generate $50 billion in sales in the U.S. annually.
Amazon has opened dozens of smaller pop-ups across America this year, aimed at showcasing its hardware products, like the Kindle Fire. But this was the first in Europe, and, according to Alvaro Morilla, an analyst with Kantar Retail, it hints at a new model for how e-commerce companies will test products, learn about consumer tastes, and burnish their brands.
The London pop-up is not about capturing traditional retail sales at all.
Amazon furnished the entire townhouse to look like a family home, with Amazon products strategically placed in rooms where they would be used.
"With no checkout point at the store, Amazon was clearly trying to make this about having fun," says Morilla, who argues that Amazon's goal is not to generate in-store sales, but to "create retail theater and hospitality," and encourage shoppers to buy via its increasingly popular smartphone app.
"All the staff we spoke to were helpful, and more interested in creating an experience and [a] guided shop over actually 'selling,'" says Morilla.
https://www.axios.com/newsletters/axios-future-75d3b3dd-fdd6-4a7c-98dd-915f395c0df1.html?chunk=5#story5
5. Worthy of your time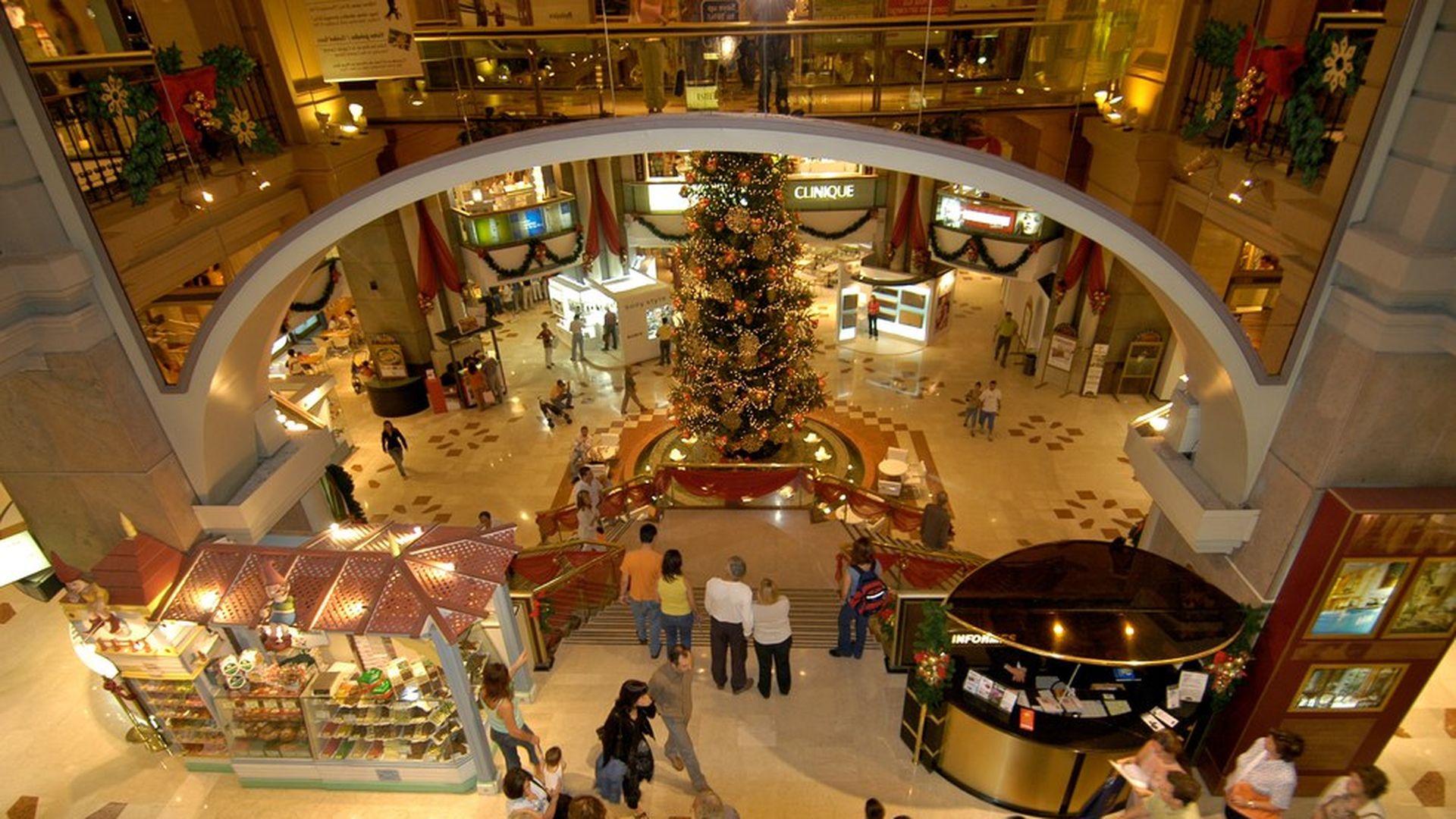 https://www.axios.com/newsletters/axios-future-75d3b3dd-fdd6-4a7c-98dd-915f395c0df1.html?chunk=6#story6
6. 1 forged thing: AI as art sleuth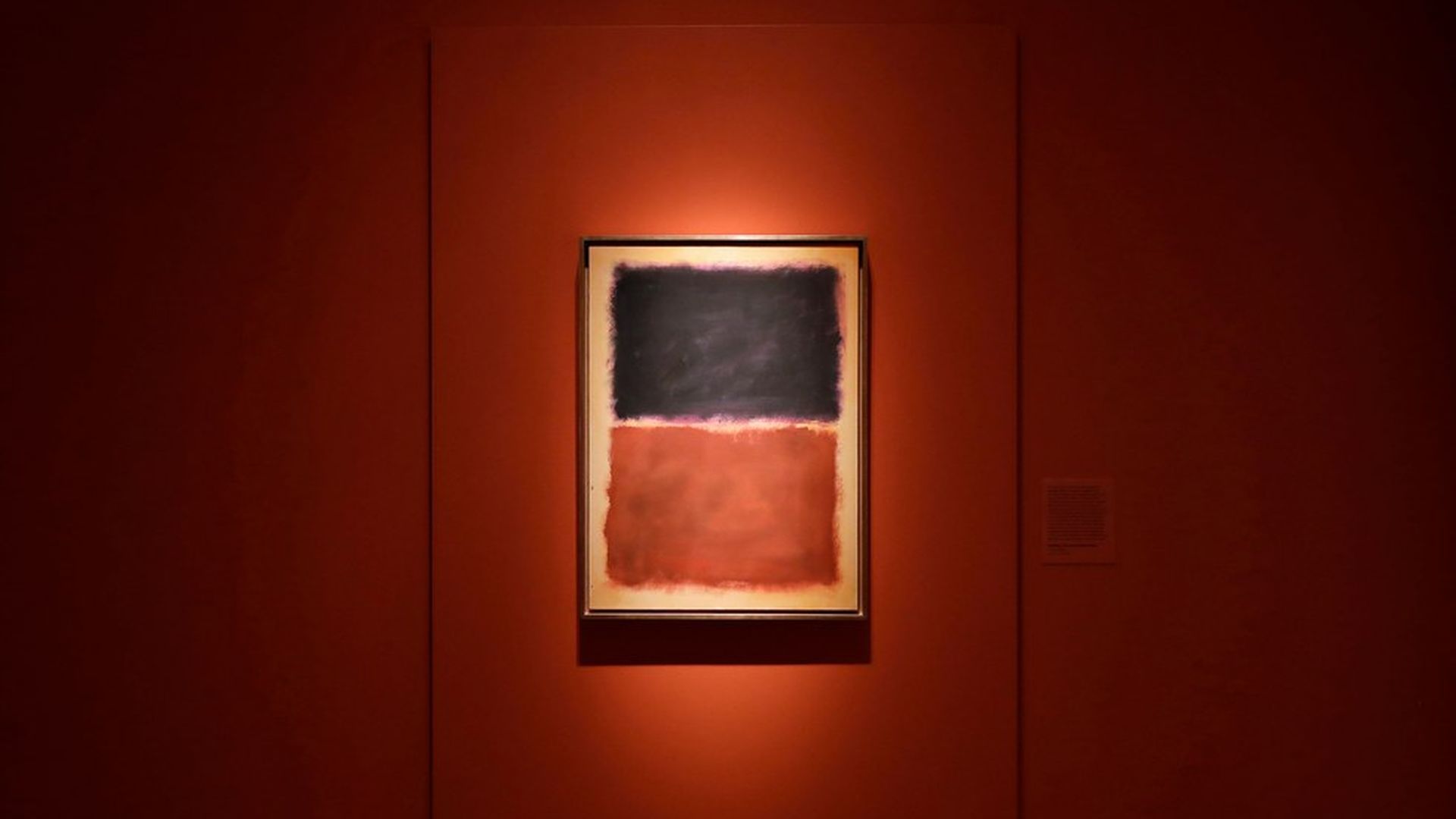 When the expert eye seems uncertain, infrared and x-ray imaging, carbon dating and chemical analysis are the go-to arbiters of an artwork's authenticity. But in a new paper, U.S. and Swiss researchers say artificial intelligence could be the best detective of all — sometimes from a single stroke, AI can detect a fake every time.
The stakes: An unknown percentage of the artwork currently for sale around the world is fake: Estimates range to well over half. Combine that with the high sums paid for the rarest works — earlier this month, Da Vinci's Salvator Mundi sold for $450 million — and it's clear why the industry can be fraught over authenticity.
"Authenticity is the third rail. Historically, it's the most challenging risk issue for the art market going back to the Renaissance," Laura Patten, who leads the art and finance practice for Deloitte, tells Axios.
The details:
Researchers at Rutgers and the Atelier for Restoration and Research of Paintings in The Hague broke down 297 line drawings largely by four major artists — Pablo Picasso, Henry Matisse, Amedeo Modigliani and Egon Schiele — into about 80,000 individual strokes.
Then they ran those into two systems of artificial intelligence — machine learning and a deep recurrent neural network. When they applied both of them together, they detected the precise artist about 80% of the time, and the fakes every time.
Why it works: "Most forged art works are based on copying certain compositional and subject matter-related elements and patterns," the researchers said. But they add: "[T]he characteristics of individual strokes carry the artist's unintentional signature, which is hard to imitate or forge, even if the forger intends to do."
Yes, but: Patten said the researchers set a low bar for themselves by commissioning fakes. Next, she said, they should test their system against real fakes.