Welcome back! If you like what you are reading, please invite your friends and colleagues to sign up for the Future of Work. Tell me anything on your mind, including about what you are reading here. Just hit reply to this email, or message me at steve@axios.com. Let's start with ...
https://www.axios.com/newsletters/axios-future-5d2573ce-455c-4970-a57d-425a278a877b.html?chunk=0#story0
1 big thing: The coming anti-robot uprising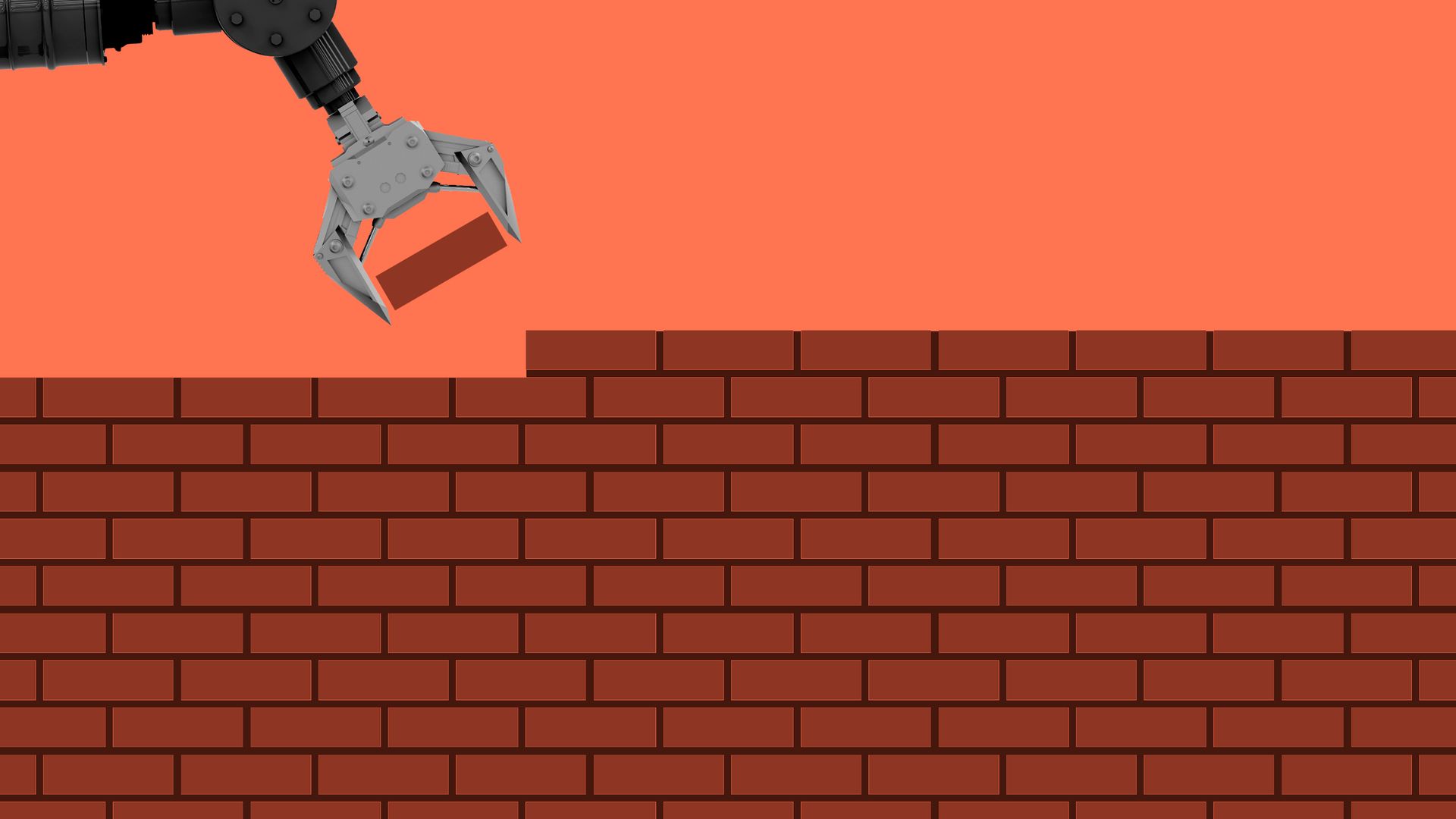 "Automation anxiety" is likely to trigger popular resistance to robotization, Carl Frey, a leading researcher on the future of work, tells Axios.
Quick take: The forecast is from the co-author of probably the most influential single paper in the current obsession with automation, a 2013 study that said AI could swallow 47% of U.S. jobs. His paper — along with the two-year-old populist movement across the West — is the primary reason for the nervousness in Washington and other western capitals over robots and AI.
We are already seeing agitation in the U.S. and Europe over the big tech companies. Now, Frey describes the visible parts of an added uprising against robotization:
In a draft paper he co-authored in October, Frey linked automation anxiety and Trump's 2016 election: Support for Trump was greater in areas of relatively high adoption of robots. And lower adoption would have swung Michigan, Pennsylvania or Wisconsin to Hillary Clinton.
In a study by Pew Research last May, 72% of those surveyed said they were worried about automation.
Andrew Yang, a New York technologist, has predicated his presidential candidacy on ringing the alarm about AI and robots.
What resistance may look like: In the Industrial Age, Frey said, people rioted against automation. This time will be different, he said. "Now people have political rights and can vote against automation," he said.
https://www.axios.com/newsletters/axios-future-5d2573ce-455c-4970-a57d-425a278a877b.html?chunk=1#story1
2. The tech war with China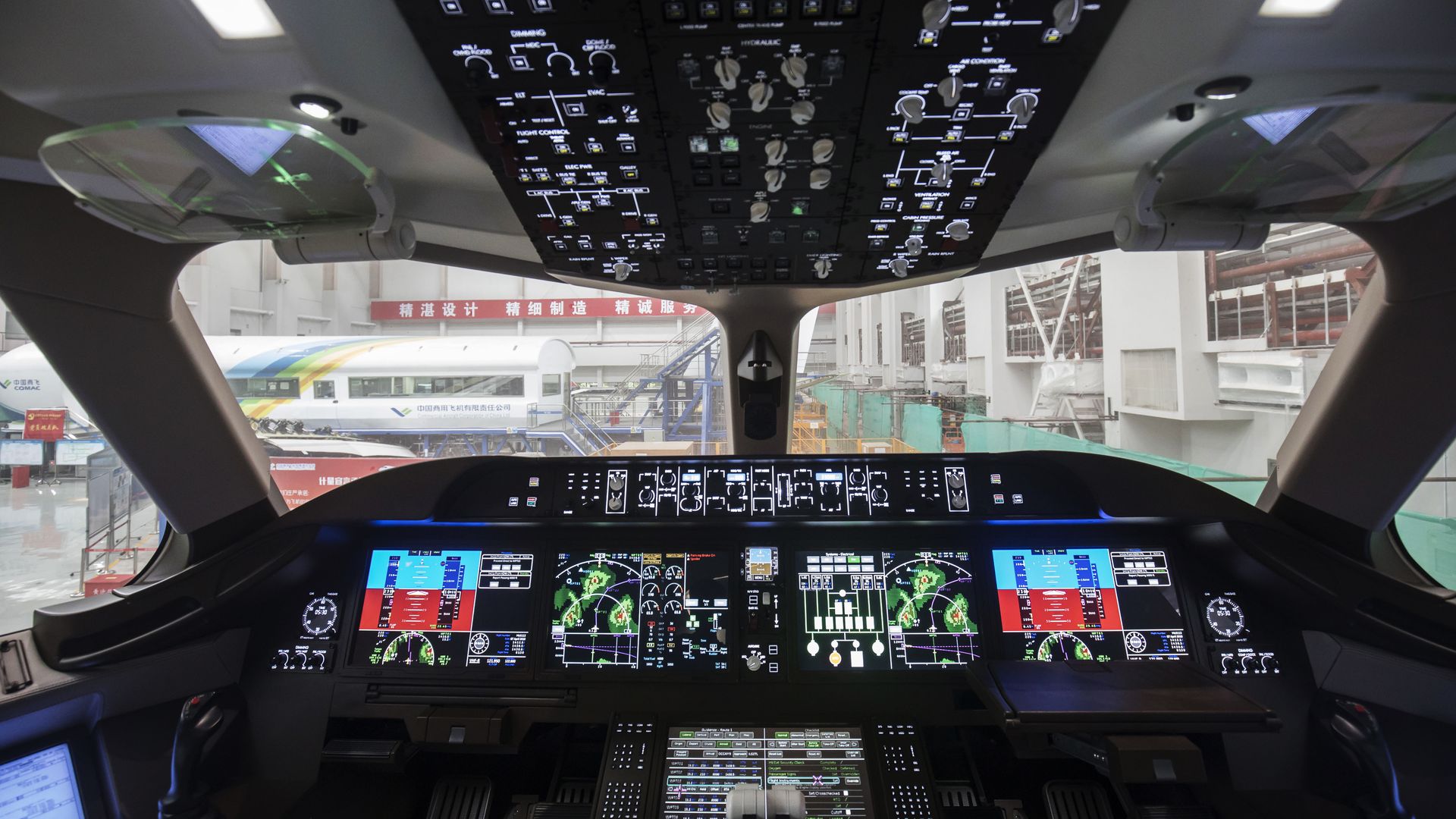 The U.S. is experiencing a revival of Japan syndrome, circa late 1970s. That's when "Made in Japan" abruptly stopped being a source of mirth, Americans began to snap up Toyotas and Nissans in big numbers, and Detroit sank into a profit-and-jobs bloodbath.
Cue Chinese Big Tech: Five years ago, American technologists sneered at China's Baidu and its new search engine. But "they aren't laughing anymore," says Gregory Allen, an AI expert at the Center for a New American Security. "Now they are marveling at Baidu's advances in artificial intelligence."
Seeking tech's commanding heights: Chinese Big Tech is one dimension of a juggernaut that's collectively terrifying the Trump administration, Silicon Valley and the western foreign policy community. It's called "Made in China 2025," Beijing's three-year old game plan for dominating the 10 biggest technologies of the future, such as AI, robotics and electric cars.
"We are right to be concerned," said Elizabeth Economy, director for Asia studies at the CFR. "Japan, Germany — anyone who has advanced sectors is concerned about the lack of a level playing field. These are the technologies of the future."
https://www.axios.com/newsletters/axios-future-5d2573ce-455c-4970-a57d-425a278a877b.html?chunk=2#story2
3. Mapping around the ghost of steam power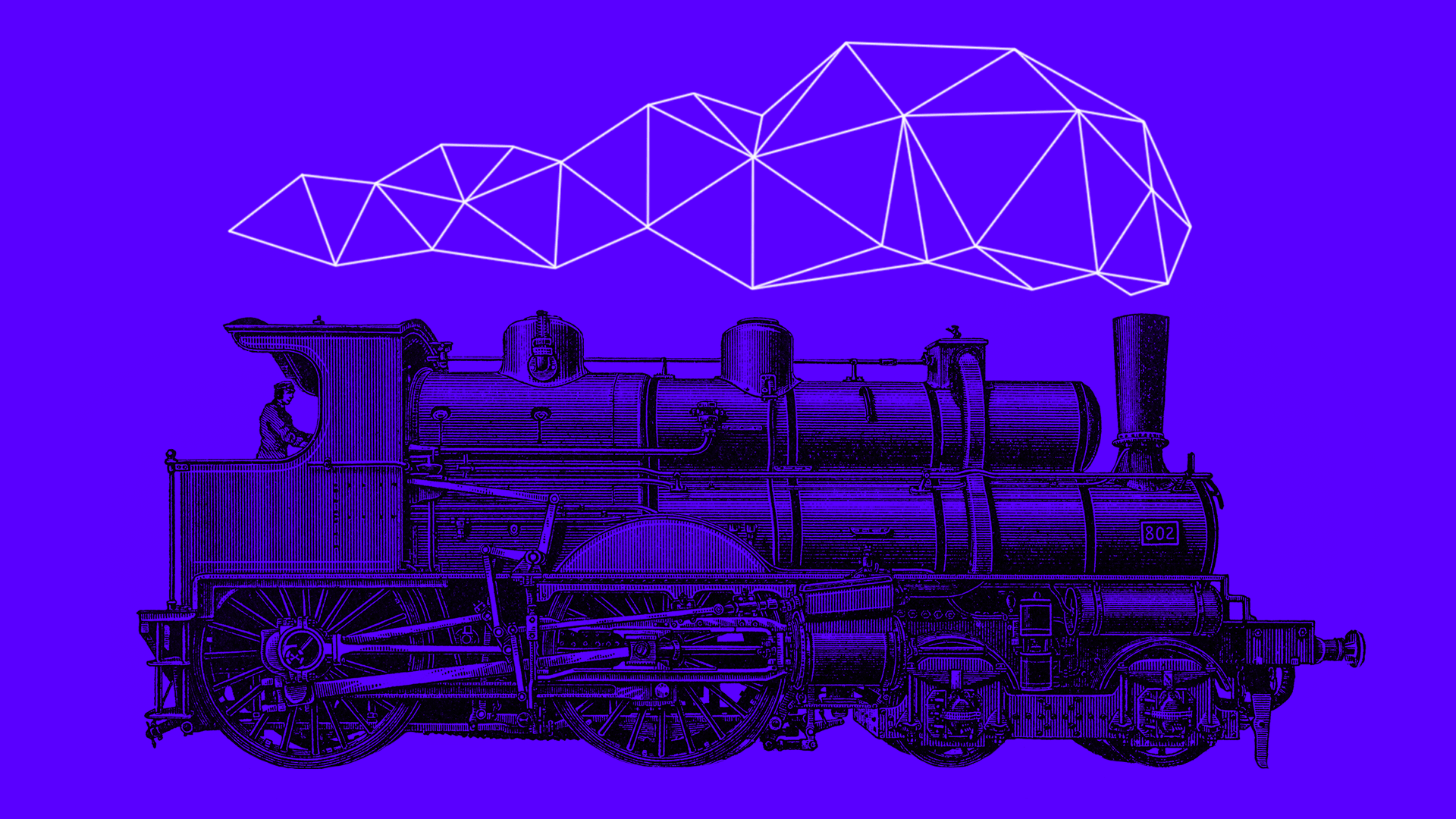 The steam engine went into commercial use in 1698, but it took more than a century — until the early 1800s — before manufacturers fully adopted it as a rival to animals, water and wind as a primary source of power. Now some technologists worry that, as has happened again and again since, it could be decades before companies embrace the newest revolution — artificial intelligence.
Frey, quoted in the first post, tweets today that this is an example of Amara's law, coined by the late futurist Roy Amara, who said people tend to overestimate the impact of a new technology in the short run, but underestimate it in the long run.
What's going on: According to McKinsey, many companies are reluctant to adopt AI, fearful it's too complex and may not pay off in reasonable time. So, in a study released today, the consultancy's think tank sets out to show them how, in practical, current use-cases, AI could prove lucrative. Its authors cite 400 such cases that could be worth $3.5 trillion in value per year. Examples are:
Forecasting airport congestion and bad weather to reduce costly flight cancellations for airlines.
Optimizing cargo routes to reduce fuel costs for product delivery.
Better understanding customers to offer more services and increase sales.
https://www.axios.com/newsletters/axios-future-5d2573ce-455c-4970-a57d-425a278a877b.html?chunk=3#story3
4. Whiplash and trade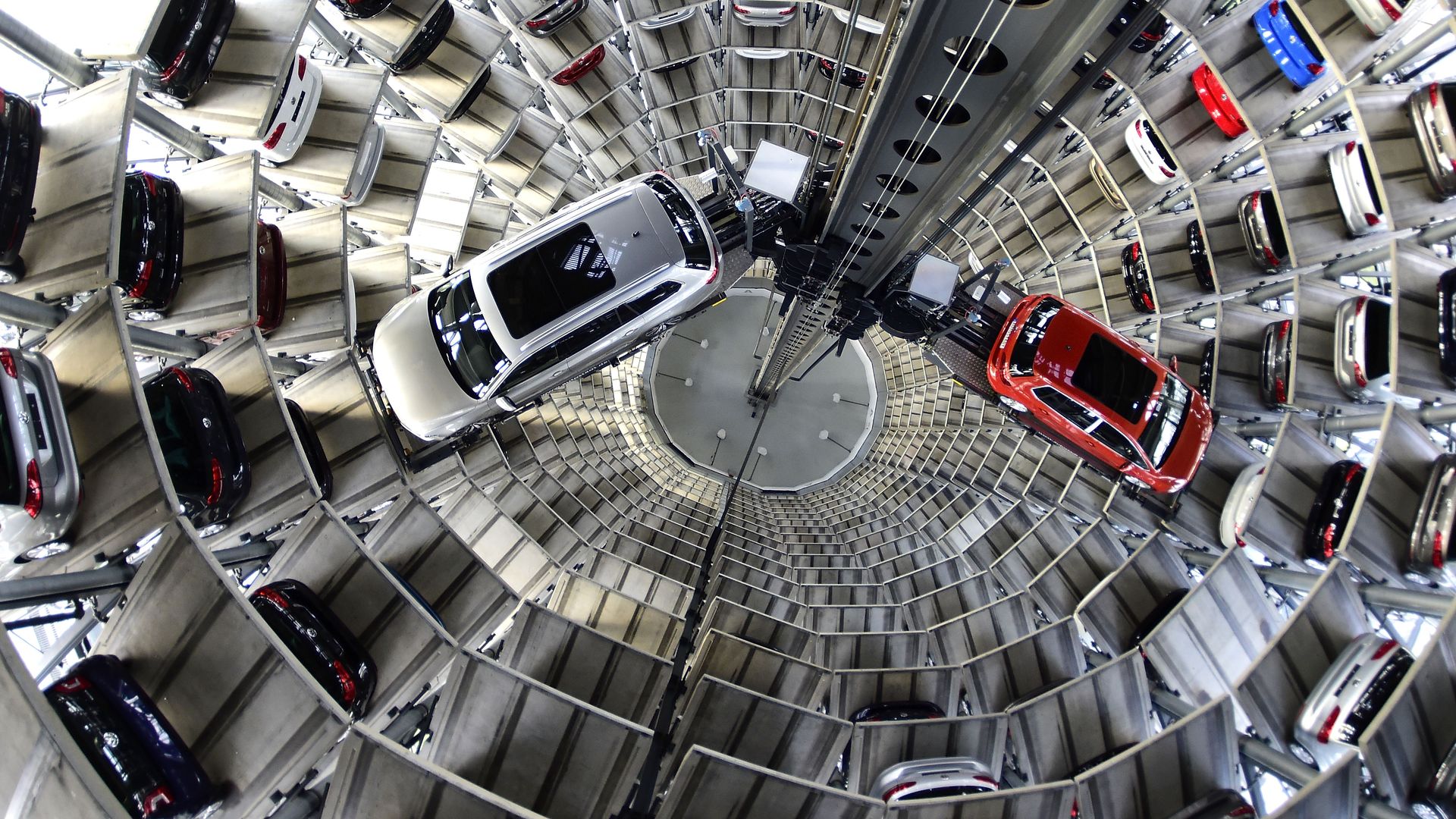 Trump has reverted to his rejection of the Obama administration's key policy for confronting China: the Trans-Pacific Partnership (TPP), a trade deal with 11 Pacific nations. But experts think he could soften if offered a deal involving automobiles.
The background: During his campaign, Trump called TPP a "disaster" and a "rape of our country," and withdrew from it on his third day in office. But last week, pressed by senators who said TPP would create jobs and economic growth, Trump said he might sign the pact anyway, as long as it was much improved. Then last night, he went back to his original posture, tweeting that he doesn't "like the deal for the United States."
What's going on now: Trump is at Mar-a-Lago with Shinzo Abe, the Japanese prime minister, a cornerstone signatory of TPP, who is struggling politically at home and would love to pull the U.S. back into the deal. To his advantage, U.S. trade experts are not convinced that Trump's latest reversal on TPP is necessarily the last word.
"He's back-tracked before. My guess is he'll go back and forth some more," said William Reinsch of the Center for Security and International Studies, who served in the Clinton administration as undersecretary of commerce for exports.
Edward Alden of the CFR tells Axios that Trump could warm to TPP if it required a higher percentage of components from TPP nations, and specifically not from China. Most of the experts surveyed by Axios made the point that automobiles could be key to a revived deal.
Jeff Schott, of the Peterson Institute for International Economics, said another improvement from a U.S. standpoint would be if TPP comes to include the U.K., South Korea and Taiwan, all of whom have said they want to join. "It's a better deal if it expands," Schott tells Axios.
https://www.axios.com/newsletters/axios-future-5d2573ce-455c-4970-a57d-425a278a877b.html?chunk=4#story4
https://www.axios.com/newsletters/axios-future-5d2573ce-455c-4970-a57d-425a278a877b.html?chunk=5#story5
6. 1 canine thing: The world through Kelp's eyes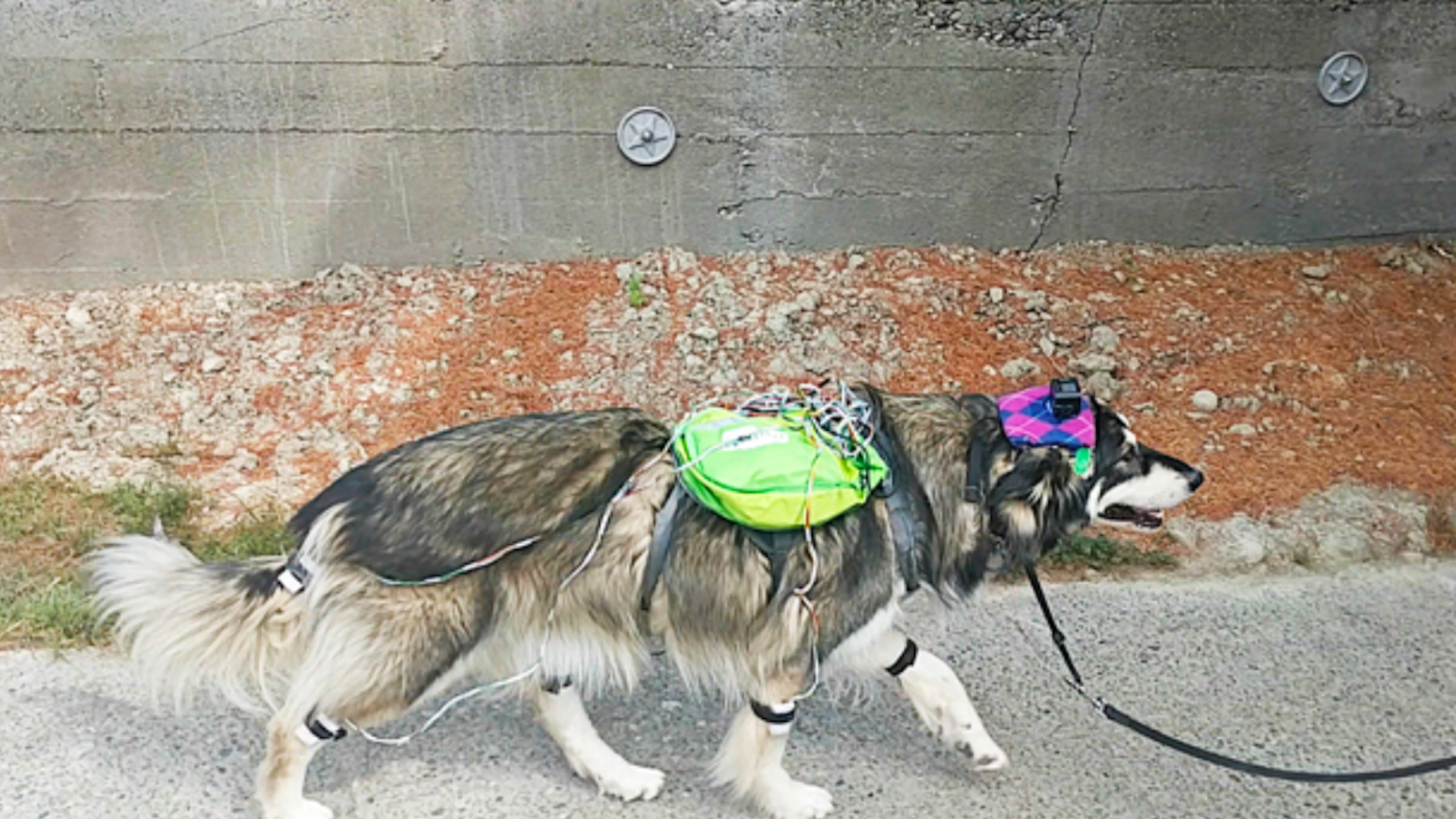 A group of University of Washington researchers say they have a new program that sees the world like a dog, specifically Kelp, a Malamute belonging to a member of the AI team, writes the Verge's James Vincent.
What it's all about: Machine learning requires a lot of data, so Kiana Ehsani, the lead researcher, began with 380 videos of Kelp going about his daily routine — fetching, walking, sniffing, and so on, according to the team's paper. Her aim was to discern what a program trained to think like a dog would do with that frame of reference.
Just one achievement: The program figured out how to quickly decipher where it's easy to walk, and where it's not, which otherwise would be difficult to teach a robot.
Why it matters: "This seems to be the first time anyone has ever tried learning from a dog, and the fact that it worked suggests that animals could be a useful source of training data," Vincent writes. "After all, dogs know plenty of other things that would be very useful for robots. What humans look like, for example, or the difference between an adult and a baby."