Welcome back. Please invite your friends and colleagues to join the conversation. Tell me anything on your mind, including what you think about what you are reading here and in the daily stream. Just reply to this email, or reach me at steve@axios.com. Let's start with ...
https://www.axios.com/newsletters/axios-future-5d2141d4-628f-48f4-a582-b910bb57bec3.html?chunk=0#story0
1 big thing: Death of the MBA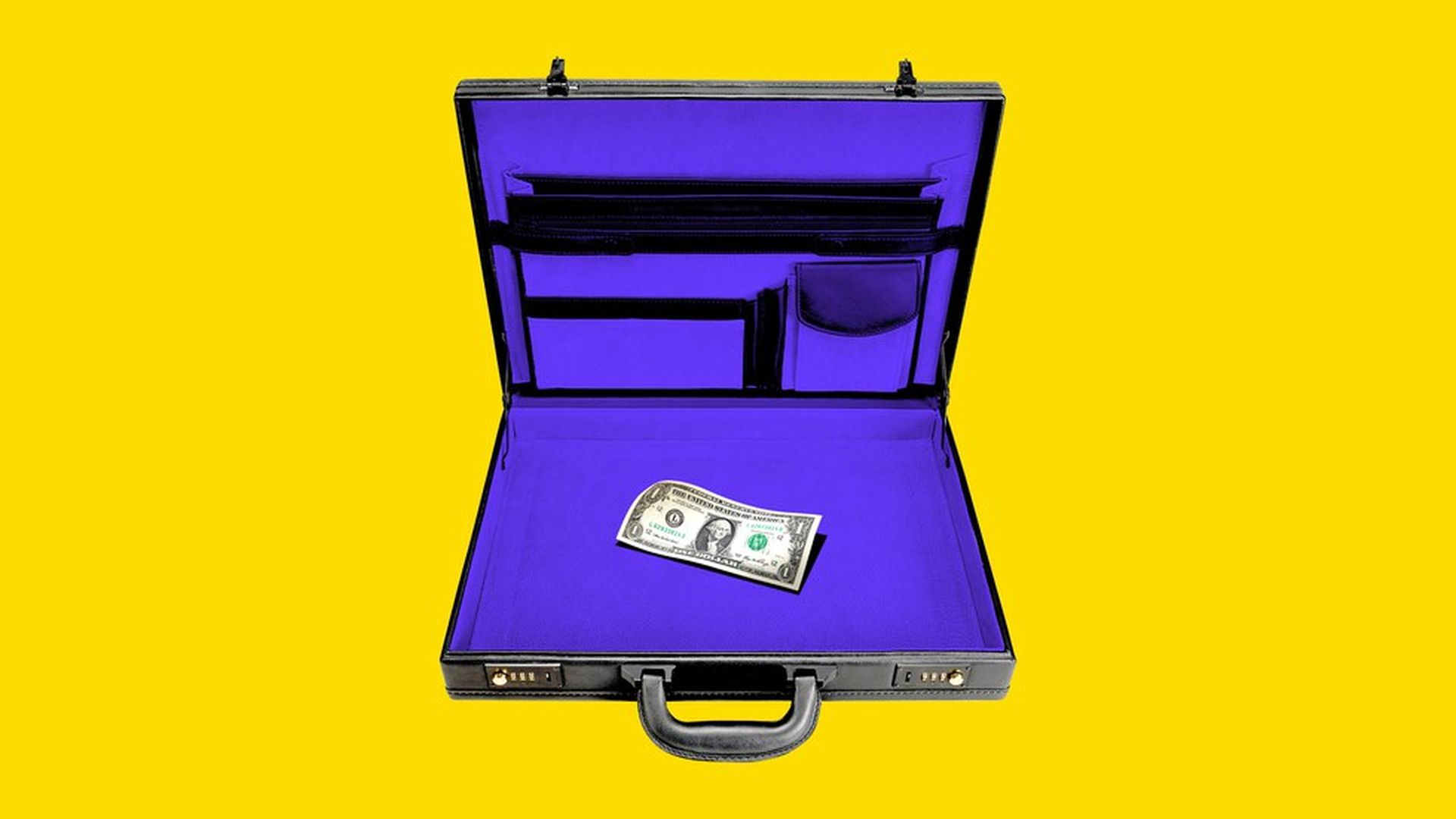 U.S. graduate business schools — once magnets for American and international students seeking a certain route to a high income, and in many cases the global elite — are in an existential crisis.
What's happening: The schools are losing droves of students who are balking at sky-high tuition and, in the case of some international applicants, are turned off by President Trump's politics. As a result, the institutions are being forced to offer fundamentally different degree programs, experts tell Axios' Shane Savitsky.
Why it matters: The once-venerated MBA is going the way of the diminished law degree, pushed aside by tech education. Graduates of the top 25 or so MBA schools still command the elite Wall Street and corporate jobs they always did, but the hundreds of others are scrambling, and some schools are shutting down their programs. Survivors are often offering new touchy-feely degrees like "Master's of Social Innovation."
Affected institutions: Wake Forest, the University of Iowa, Virginia Tech and other schools have all recently discontinued their full-time MBA programs.
Campus recruiting: In a survey by MBA Career Services, 30 lower-ranked schools (#21 to 50) reported a 42% decrease in recruiting by companies in 2016; in 2015, this same group had reported an 83% recruiting increase.
Uncertain value of MBA: MBA grads are facing shifting expectations from employers with more options than ever.
A big problem: The enrollment at some mid-tier MBA programs is usually more than half international students, but this has been dropping. 51% of B schools reported a decline in international enrollment in the fall of 2016, a 13% drop from 2015, according to the survey.
"The return on investment calculation for the international student is even more amplified for many of them, coming from markets that are more price sensitive," Scott DeRue, dean of the business school at the University of Michigan, tells Axios. "And then you layer onto that some of the uncertainties around the job market, the visa issues, and things of that sort that are well covered in the media, and I think that adds to the anxieties that international students will and could have."
https://www.axios.com/newsletters/axios-future-5d2141d4-628f-48f4-a582-b910bb57bec3.html?chunk=1#story1
2. How the U.S. lost Asia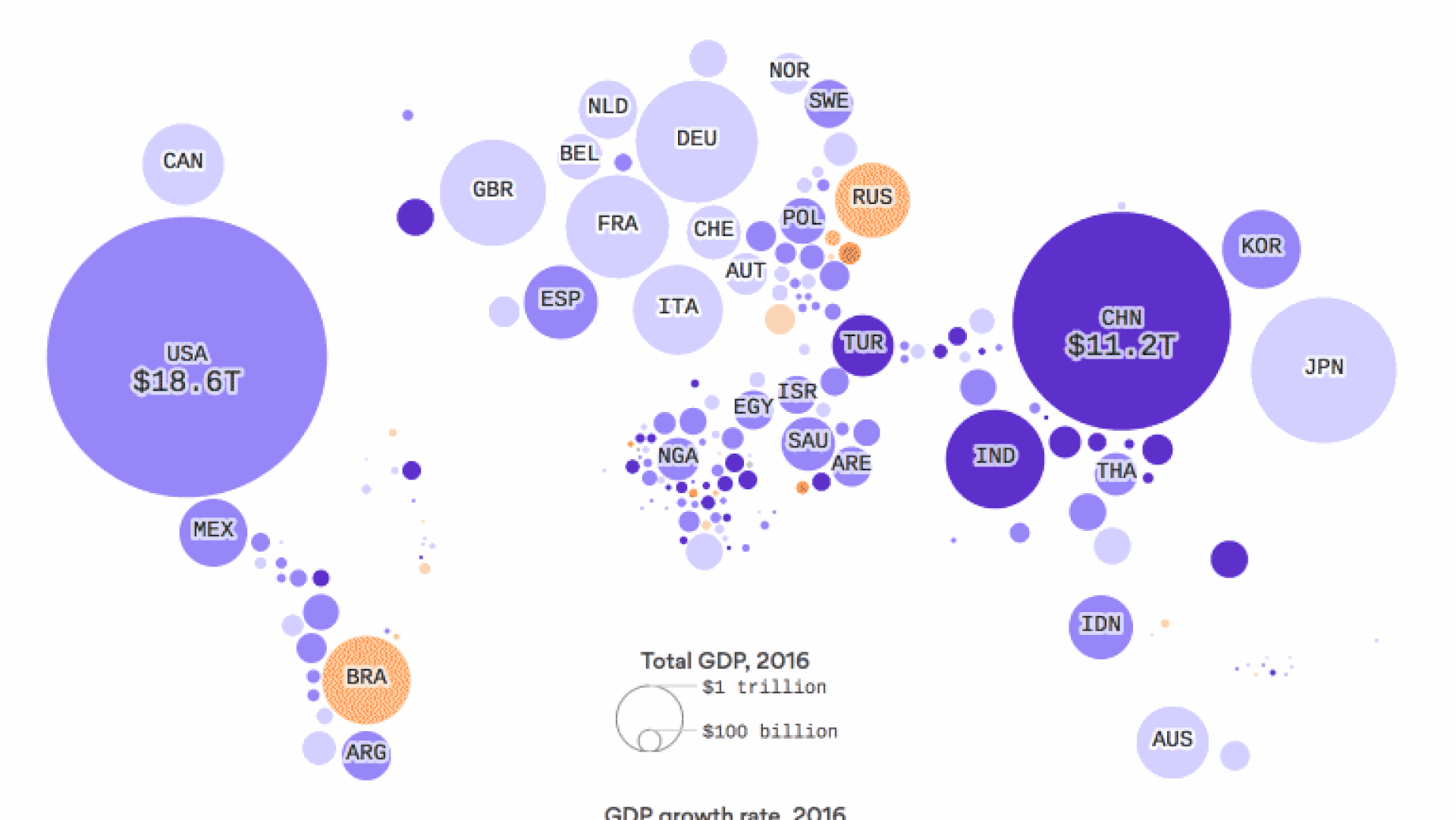 When the Obama administration was negotiating its grand trade deal in Asia, U.S. and 11 other countries along the Pacific Rim saw it as important for geopolitics as much as economics — a way for the U.S. to counterbalance China in Asia, and protect the region's smaller countries.
Yes, but: President Trump withdrew from the hard-fought Trans-Pacific Partnership on his first full day in office, calling it a "ridiculous" deal. This and other moves by Trump — his ambivalence toward NATO and Europe generally, and his name-calling of important American strategic partners — have created a political vacuum in Asia.
In the graphic above, Axios' Chris Canipe illustrates how China has moved to occupy the space. Go to Chris' graphic.
https://www.axios.com/newsletters/axios-future-5d2141d4-628f-48f4-a582-b910bb57bec3.html?chunk=2#story2
3. China's big layoff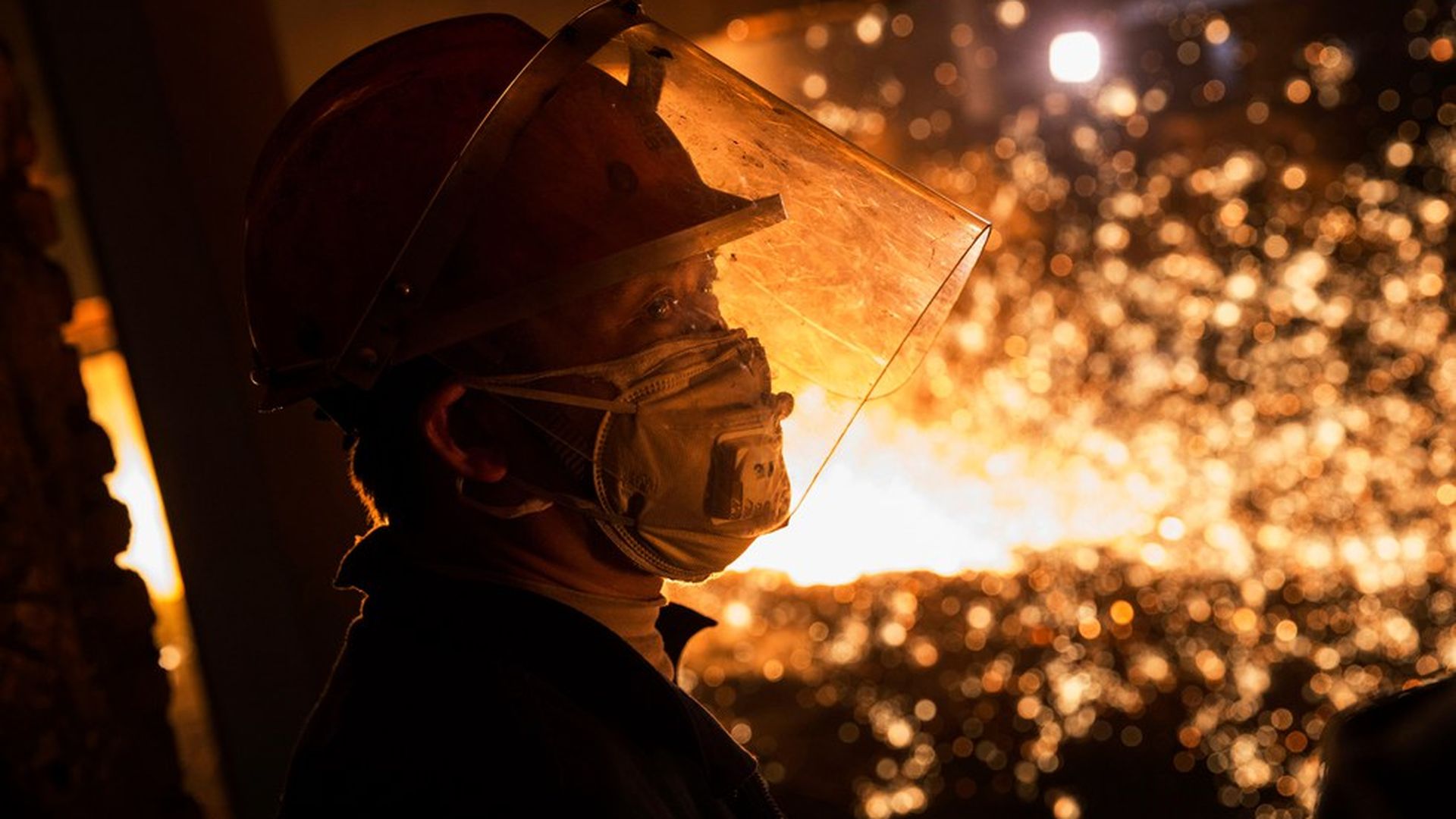 By the end of the year, some 1.8 million Chinese coal and steel workers will lose their jobs, victims of the government's shift to cleaner industries and the shutdown of small enterprises. To grasp that number, the two industries employ just 192,000 workers in the U.S., and 22,000 in the U.K.
The big picture: The layoffs reflect a shift in China's priorities toward two sectors: higher-value, branded items to be sold internationally; and AI-led and green-based products like electric and self-driving cars, advanced batteries, robotics and automation equipment.
To avoid any potential outbreaks of discontent, the government is offering many of those coal and steel workers generous long-term payoffs. In one example, per the FT's Emily Feng, workers in Ma'anshan received early retirement worth $600 a month for 35 years.
Our thought bubble: Bill Bishop, author of the Axios China newsletter (sign up here), tells me that the turn seemed to gain momentum after the 19th Communist Party Congress in October. He says the signal was a "very important change" to one of its key guiding concepts and also puts a greater emphasis on "the quality of how ordinary Chinese live."
"The Party has changed the 'principal contradiction' that the Marxists in China believe defines society. Since 1981, near the start of the reform and opening era, the principal contradiction had been 'the ever-growing material and cultural needs of the people versus backward social production,' which effectively justified growth at all costs," Bill says. "For the Xi era, that contradiction is now 'between unbalanced and inadequate development and the people's ever-growing needs for a better life.'"
https://www.axios.com/newsletters/axios-future-5d2141d4-628f-48f4-a582-b910bb57bec3.html?chunk=3#story3
4. Some U.S. wage growth — finally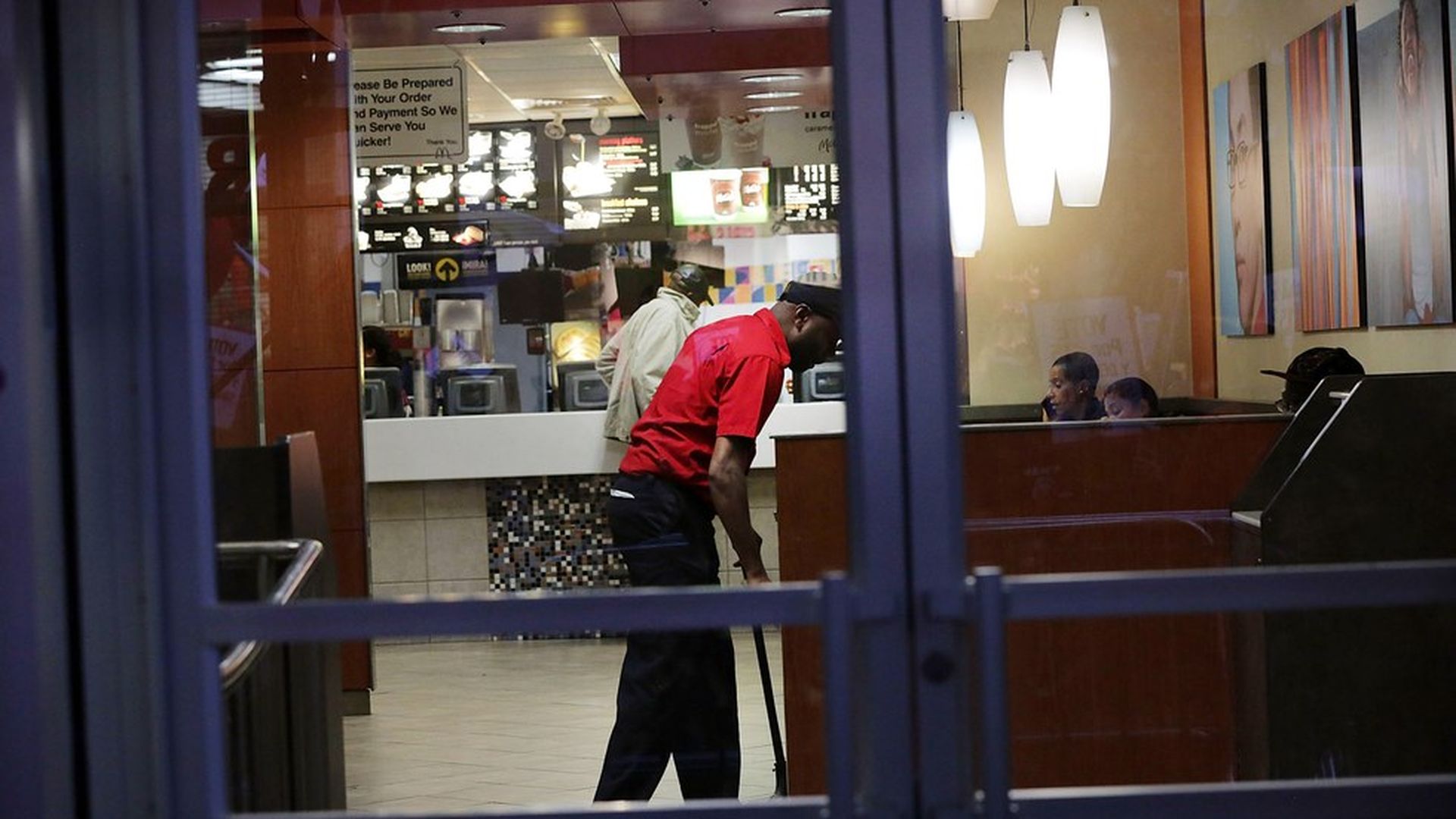 A defining story of the era has been the malaise for workers — the U.S. economy and stock market have been healthy, and unemployment is at a stunning 4.1%, yet wages have been stagnant since the 1970s. Last year, workers in a few usually Democratic-voting manufacturing states struck back by tilting the election to Trump.
In its latest issue, The Economist suggested that the decades-long misery may be over — median household income, it reported, is actually up the last three years. But at the jobs-listing site Indeed.com, chief economist Jed Kolko reports "no real wage gains for workers" for two years now.
What's really going on? Speaking to Axios, Kolko says that wages in fact are up, and accelerating, but that it's specifically for "lower-wage jobs and for people with less education." That is not good news for white-collar workers, and the overall income picture remains flat.
On the other hand: Jobs in transportation, construction and mining show that wages are up 3% to 4% this quarter on an annualized basis. "That's helping narrow some of the inequality gaps that widened in previous years," Kolko said.
https://www.axios.com/newsletters/axios-future-5d2141d4-628f-48f4-a582-b910bb57bec3.html?chunk=4#story4
5. Worthy of your time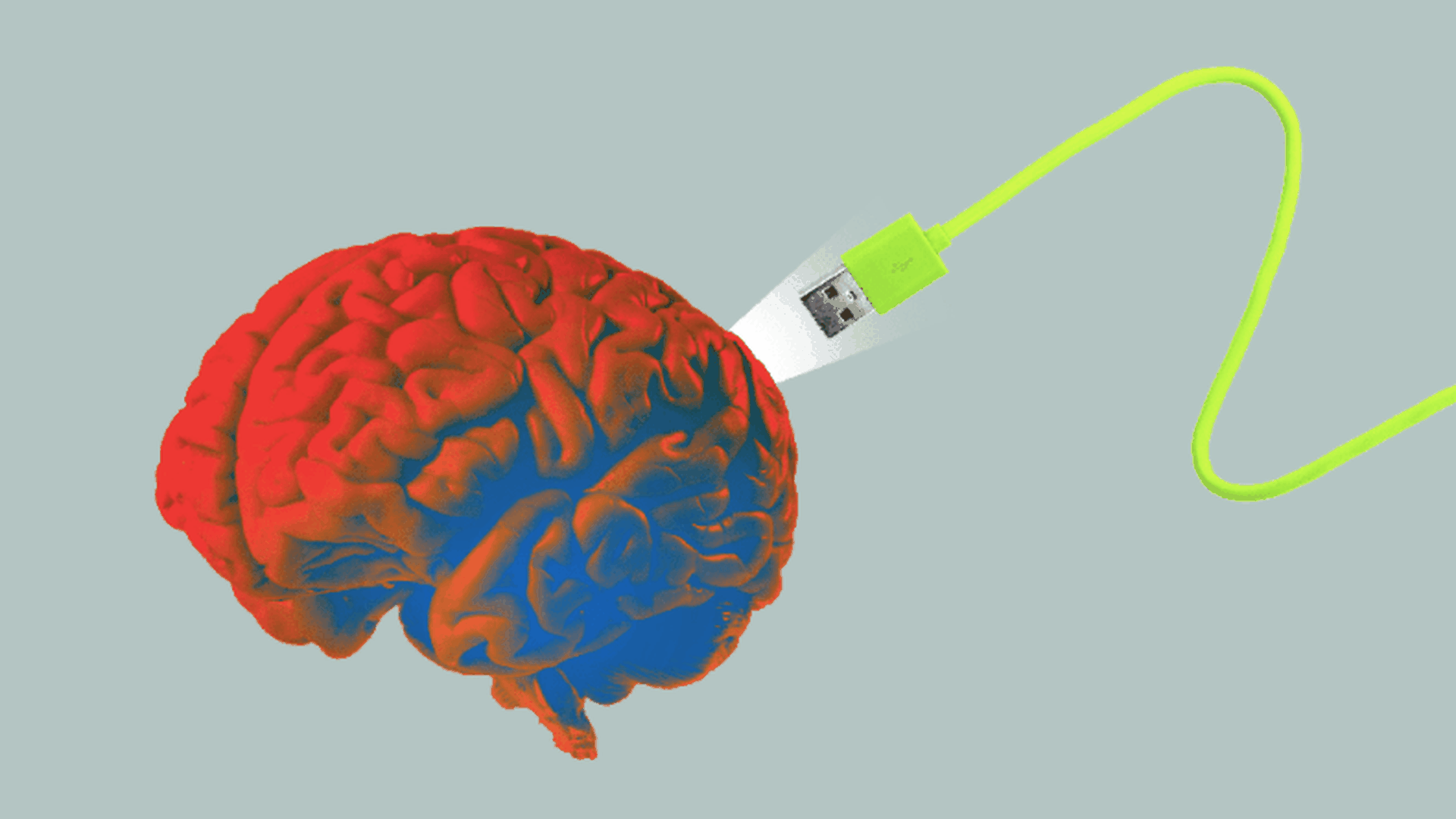 https://www.axios.com/newsletters/axios-future-5d2141d4-628f-48f4-a582-b910bb57bec3.html?chunk=5#story5
Holiday bonus: Far-flung FoW reading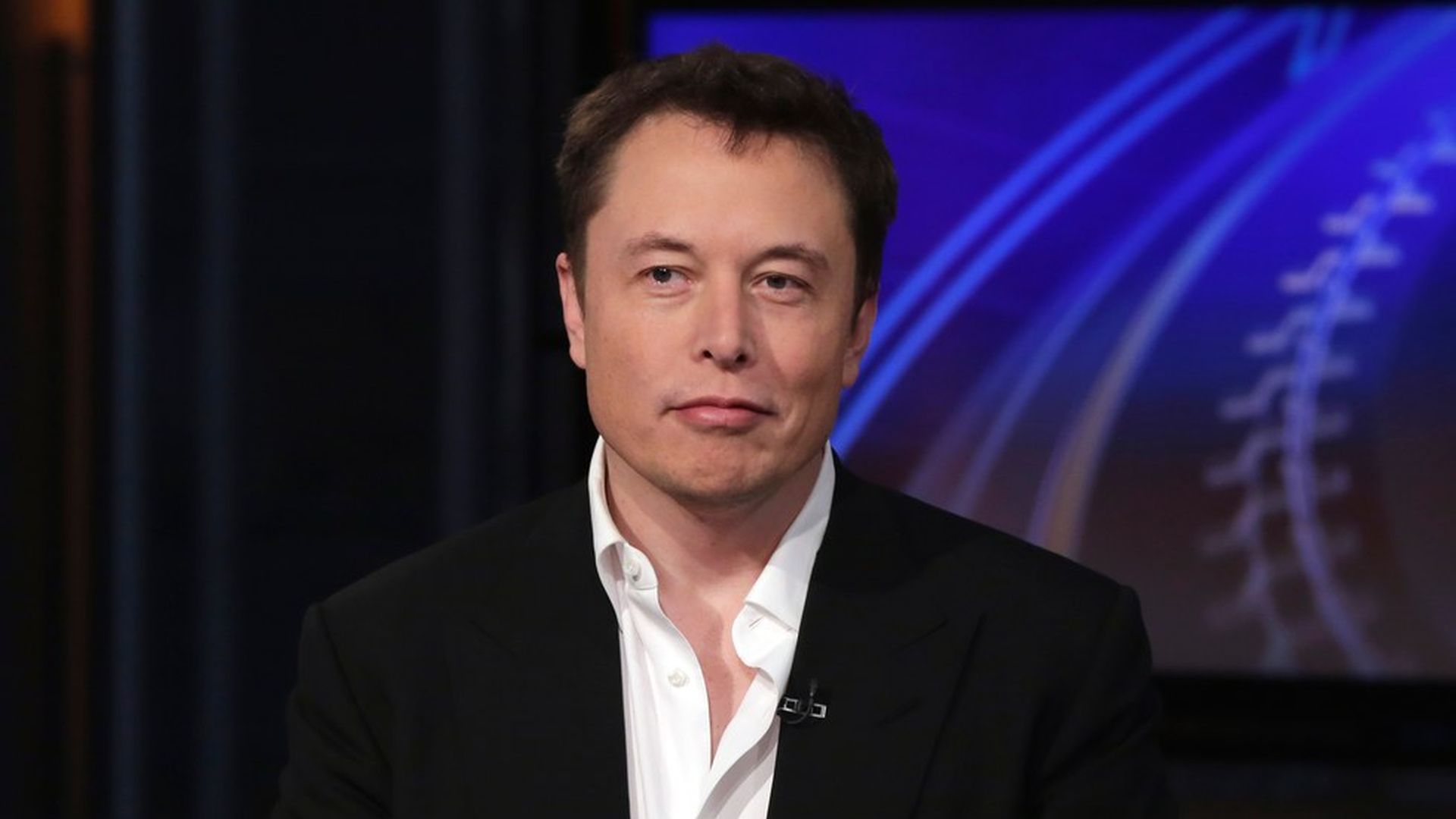 Colleagues at other publications have turned out some must-read pieces in the last week or so. Here are a few, and please let me know what I've missed:
https://www.axios.com/newsletters/axios-future-5d2141d4-628f-48f4-a582-b910bb57bec3.html?chunk=6#story6
6. 1 fun thing: Watch out for EMMA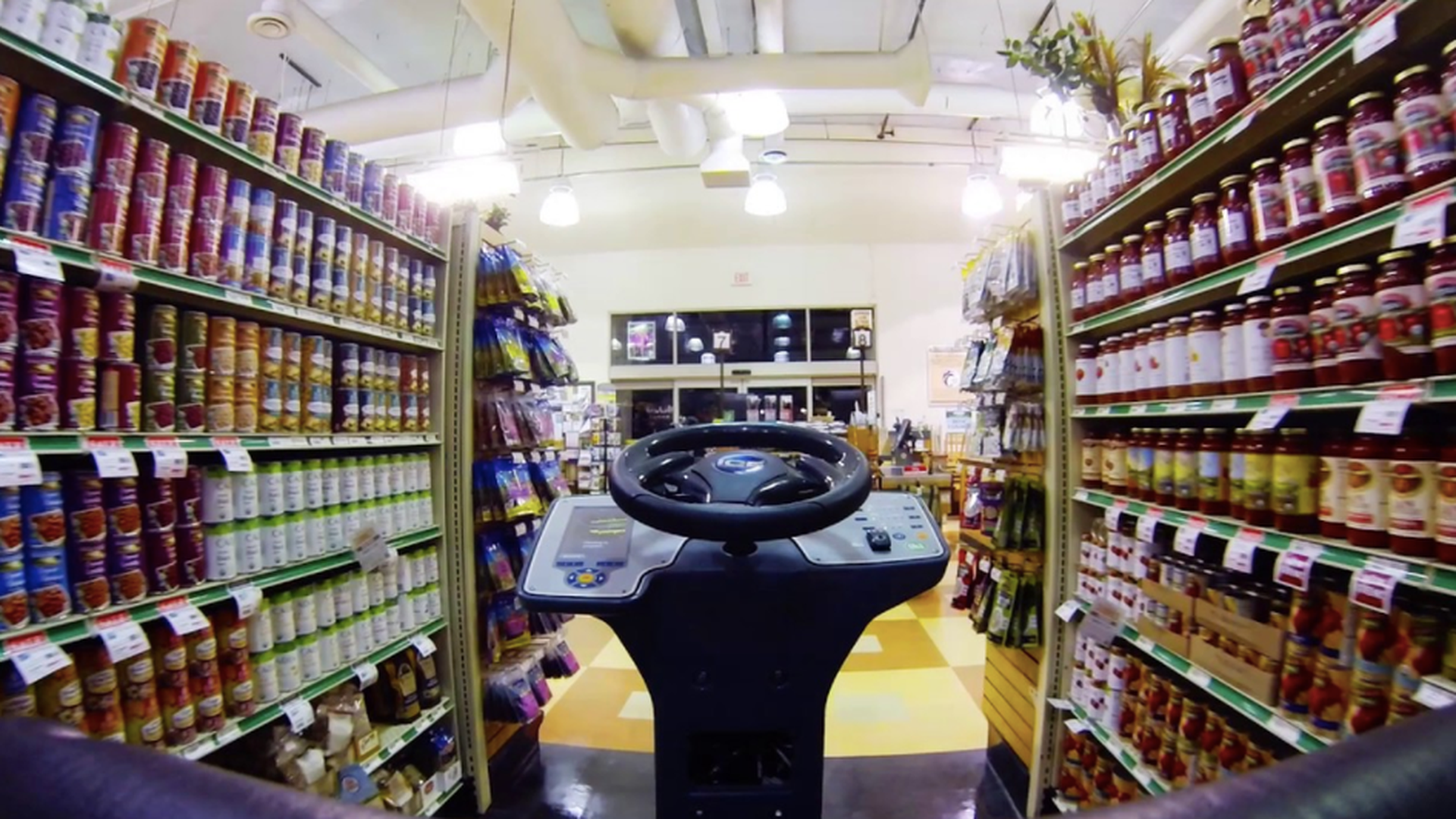 Walmart is moving fast into the autonomous age. Last week, it ordered 15 advanced self-driving semi-trucks from Tesla, and now LinkedIn's Chip Cutter reports that a few stores are testing out EMMA, an autonomously driven floor scrubber.
EMMA can careen through Walmart aisles at a whiplashing 2.5 miles an hour, evading unalert shoppers and stacks of cereal boxes along her way.
She is the invention of Brain Corp., a southern California robotics company that promotes the self-driving cleaner as an alternative to employing human janitors.
It's another lesson in the reality of robotics. Like iRobots and the Roomba, Brain started out with heady ideas of commercializing artificial intelligence, but has discovered that, at least for now, the technology and the market are much more prosaic.