Axios Future
February 12, 2019
Have your friends signed up?
D.C. readers: You're invited to Innovating the American Metropolis, this Wednesday morning at 8 am:
Axios' Kim Hart will unpack the policies, innovations and businesses transforming cities across the country with Sen. John Thune (R-S.D.), Rep. Yvette Clarke (D-N.Y.), Consumer Technology Association CEO Gary Shapiro, and Chattanooga Mayor Andy Berke. 
What should we cover? Hit reply to this email or message me at [email protected]. Kaveh Waddell is at [email protected] and Erica Pandey at [email protected].
Okay, let's start with ...
1 big thing: With AI, it's all hands on deck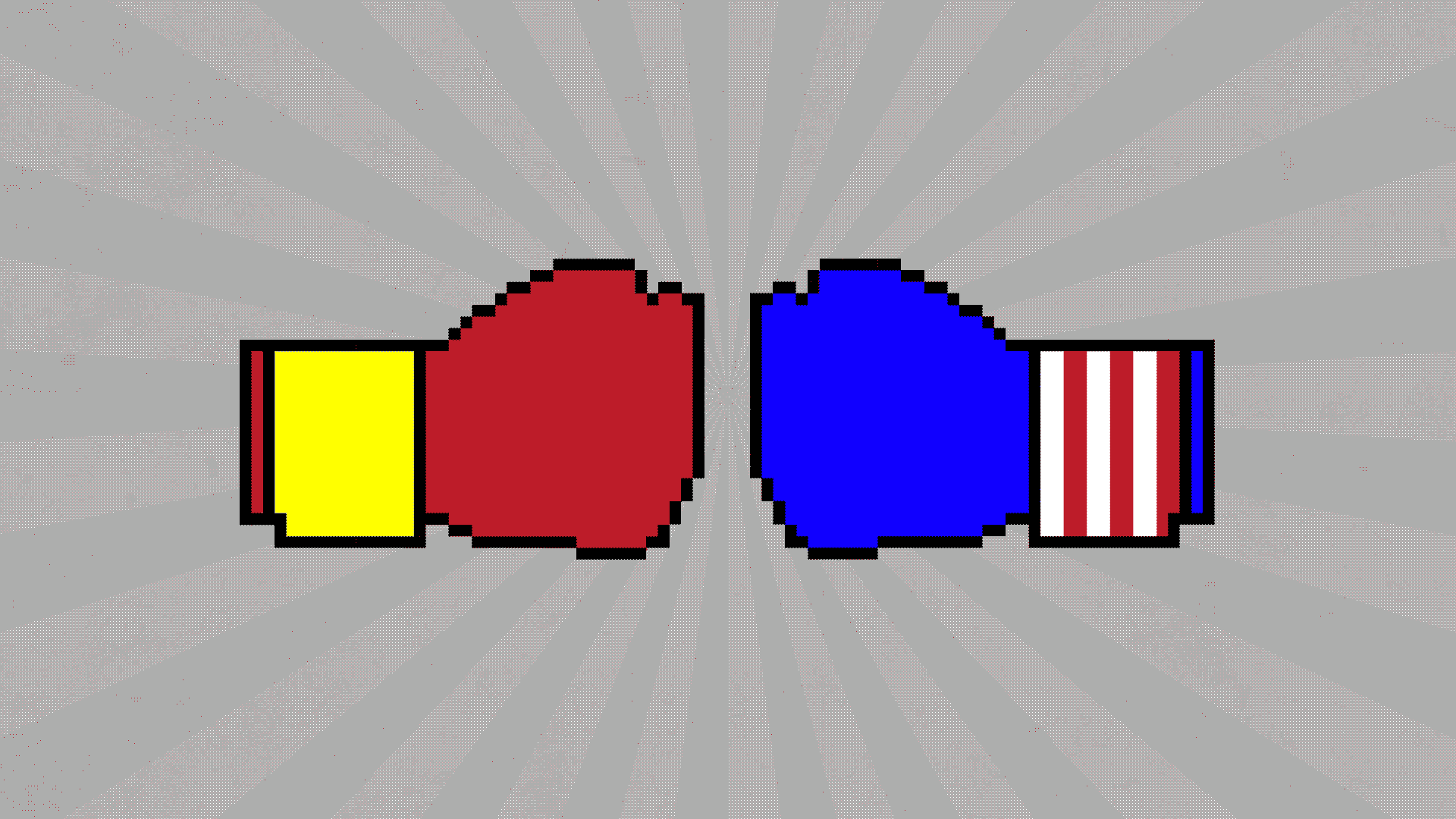 After months of pushing China to retreat from its strategy to dominate the technologies of the future, President Trump today ordered U.S. agencies to prioritize keeping the U.S. ahead in the development and deployment of artificial intelligence.
He did not allocate specific sums of money — and it will be expensive to match Chinese spending — but told aides to tally up what it will cost to maintain the lead, and to budget it.
Kaveh reports: Trump's executive order comes amid tense brinkmanship between the U.S. and China, driven by a trade war declared by the U.S.
The order brings new focus to the core of U.S. unhappiness: Beijing's strategic plan "Made in China 2025" and its goal of capturing the commanding heights in AI, quantum computing, biotechnology and more.
The bottom line: This may be an attempt by Trump to signal deeper resolve ahead of coming new talks with Chinese leader Xi Jinping, possibly in March.
Simply signaling an all-hands push by the White House on AI is valuable, says Michael Allen, of Beacon Global Strategies and a former member of President George W. Bush's National Security Council.
"This has a galvanizing effect and elevates AI as a critical national priority," Allen tells Axios.
"I read [the order] as a demand for the federal agencies to give the White House specifics for what steps they are going to do to make AI a priority and what resources they need to make those steps a reality," says Gregory C. Allen, an adjunct senior fellow at the Center for a New American Security. "Overall, this [order] is great news."
The billion-dollar question is how the government's new priorities will be funded.
Trump set aside no new money in his executive order. When Axios asked how the initiative will be funded, a senior administration official said that money is the purview of Congress.
While true that Congress is in charge of appropriating funds, the White House can move existing money around, says William Carter, a technology policy expert at the Center for Strategic and International Studies.
"If they can find $5 billion for a border wall, they should be able to find a few billion for the foundation of our future economic growth," says Carter.
What the plan does do, however, is tee up civilian agencies to make AI investments, and encourages them to do so.
So far, U.S. funding for AI has been anemic.
An analysis from Bloomberg Government found that the Pentagon's R&D spending on AI has increased from $1.4 billion to about $1.9 billion between 2017 and 2019. DARPA, the Pentagon's research arm, has separately pledged $2 billion in AI funding over the next five years.
It's hard to put a number on the entire federal government's AI spend, says Chris Cornillie, a Bloomberg Government analyst, because "most civilian agencies don't mention AI in their 2019 budget requests." (The new executive order would keep better track of civilian agencies' AI funding.)
These numbers pale in comparison to estimates of Chinese spending on AI. Exact numbers are hard to come by, but just two Chinese cities — Shanghai and Tiajin — have committed to spending about $15 billion each.
2. The robot ordered a bit of cumin on the pizza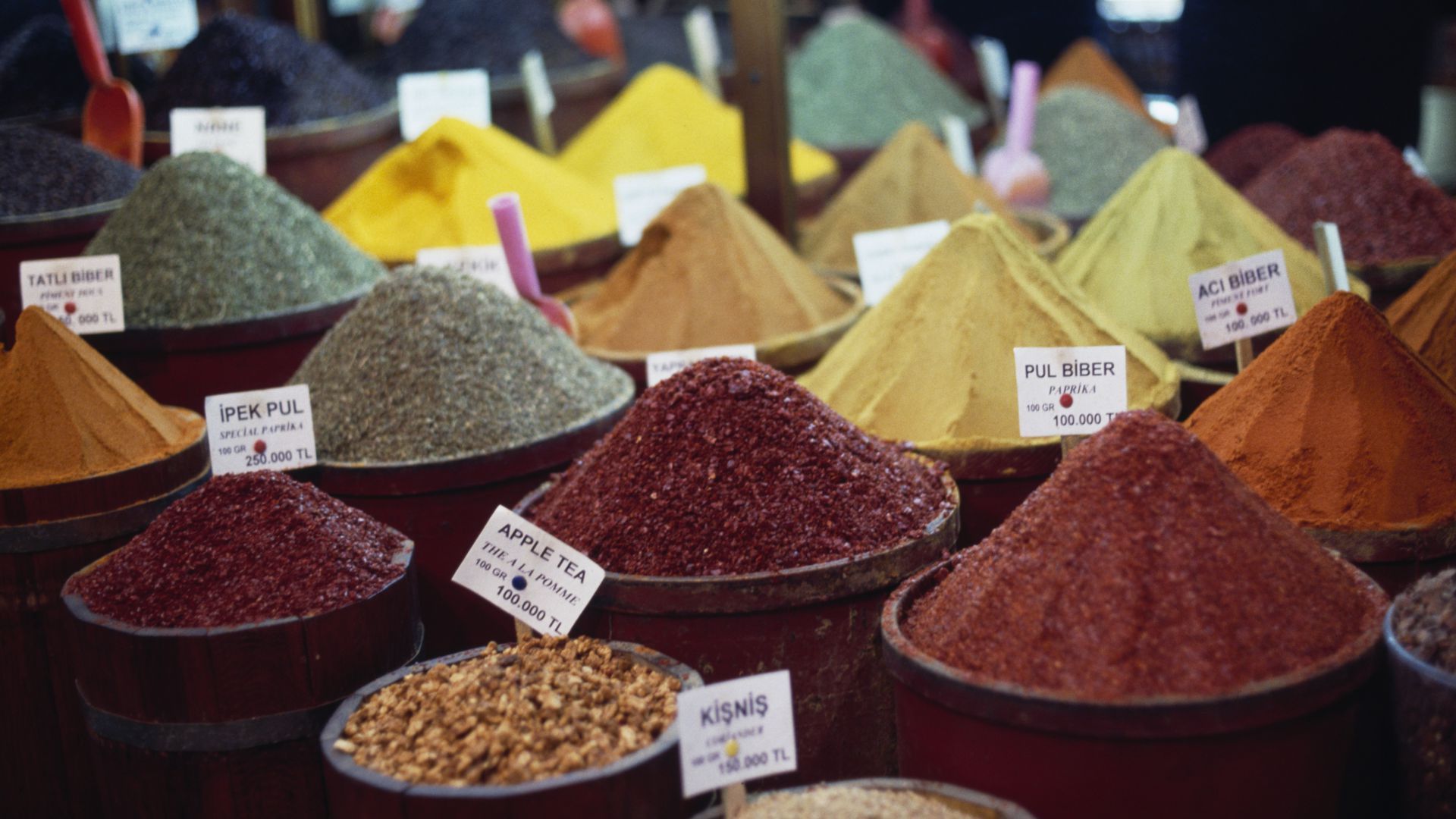 At some point in the future, when you order a pizza, you may be surprised at the taste — with odd ingredients added not by the ingenuity of the chef standing behind the counter twirling dough, but by an artificial intelligence program with its own idea of a savory pie.
Axios' Shannon Vavra writes: McCormick, the world's largest spice company, is working with IBM Research to create new spices that humans might not consider. Among its latest concoctions — the cumin pizza, says Richard Goodwin, principal research scientist at IBM.
Why it matters: AI is starting to change our palate, and not just when it comes to food. As we've previously reported, AI is also introducing novelty and creativity into fashion, art, cocktails and dance.
"The computer doesn't have some of the same biases we have," Goodwin tells Axios.
How it works: The system, which is still in the testing phase, pulls from decades' worth of data on spices to identify a base formula for a flavor category (such as a BBQ sauce). Then it incorporates new, sometimes surprising ingredients, as well as sales and trend forecasts, to make sure the new flavors perform well. The algorithm can cut spice development time by two-thirds, CNN reports.
By the numbers: The IBM system can examine hundreds of thousands of formulations that have been tried in the past, involving some 5,000 ingredients. "A person just can't deal with that," Goodwin says.
At the end, humans make the decision: A consumer taste test follows the AI process. "There's always going to be a need for humans to taste," Bob Doyle, vice president of the Robotics Industries Association, tells Axios.
Driving the market: "Consumers are expecting ... our products in the food and beverage world these days to be better," says Maria Velissariou, chief science and technology officer at the Institute of Food Technologists. "They need to have nutritional content, they have to be high quality, they have to be accessible, and they have to be affordable."
Carlsberg brewing company has used machine learning to predict what beer will taste like, and Foodpairing helps restaurants devise ideal cocktail and meal pairings, per CNN.
3. Insane stat: 0.0005 of a penny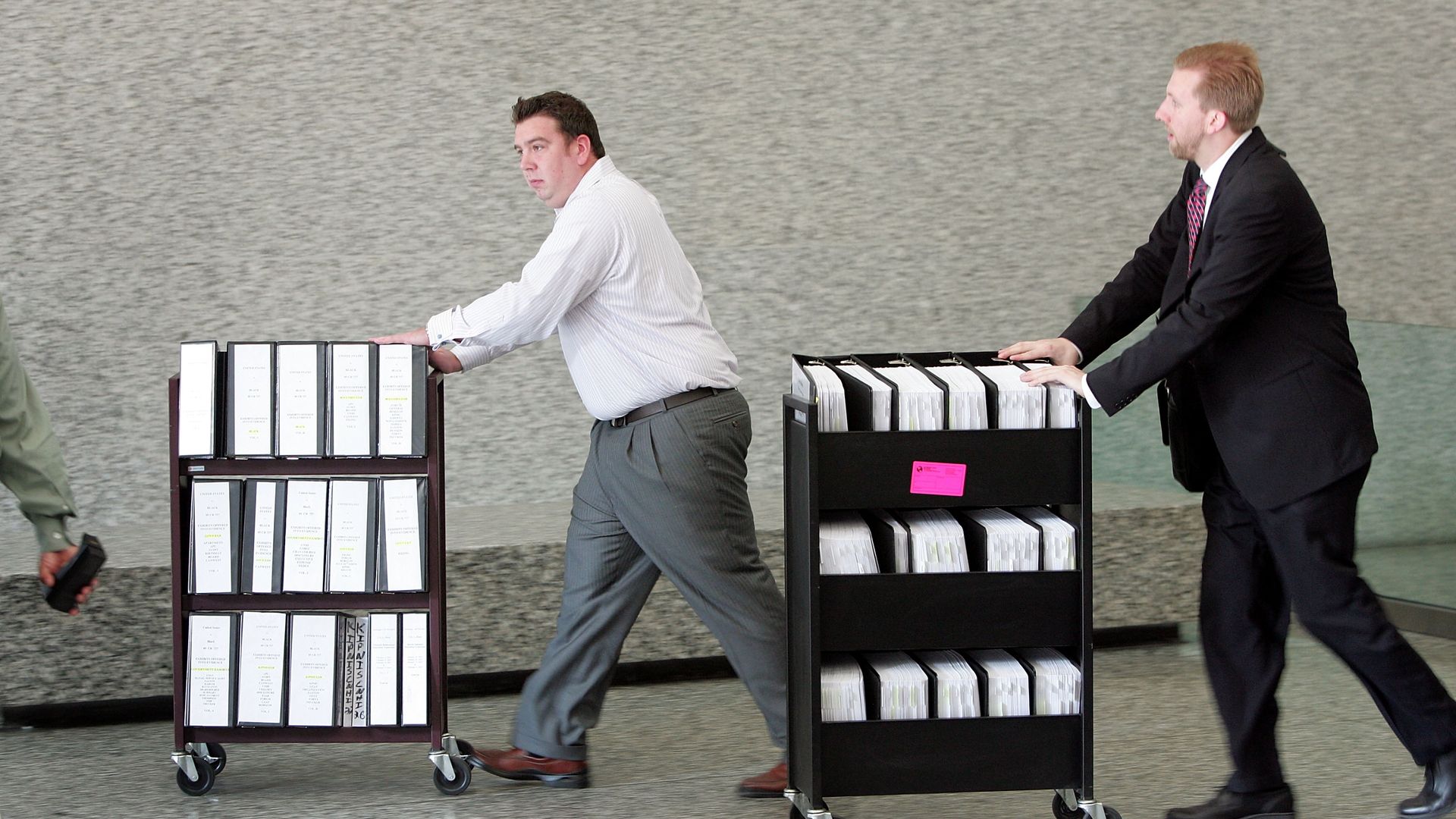 Federal courts are charging 10 cents for electronic access to one page of public records through the Pacer service.
They're citing data storage costs for the relatively steep price, but the actual cost of retrieving a page is around one-half of one ten-thousandth of a penny, reports NYT's Adam Liptak.
Erica writes: A group of non-profits filed a lawsuit against the courts for systemic overcharging in 2016. The case is pending.
4. Worthy of your time
The Maldives sizes up its debts to China (Simon Mundy, Kathrin Hille — FT)
Health insurance is as big as Big Tech (Bob Herman — Axios)
The next wave of unicorns (Erin Griffith — NYT)
Trade war opens commodity floodgates (Akio Okamori, Keitaro Iijima — Nikkei Asian Review)
America isn't building enough new housing (Peter Coy — Bloomberg)
5. 1 Russia thing: A winter with polar bears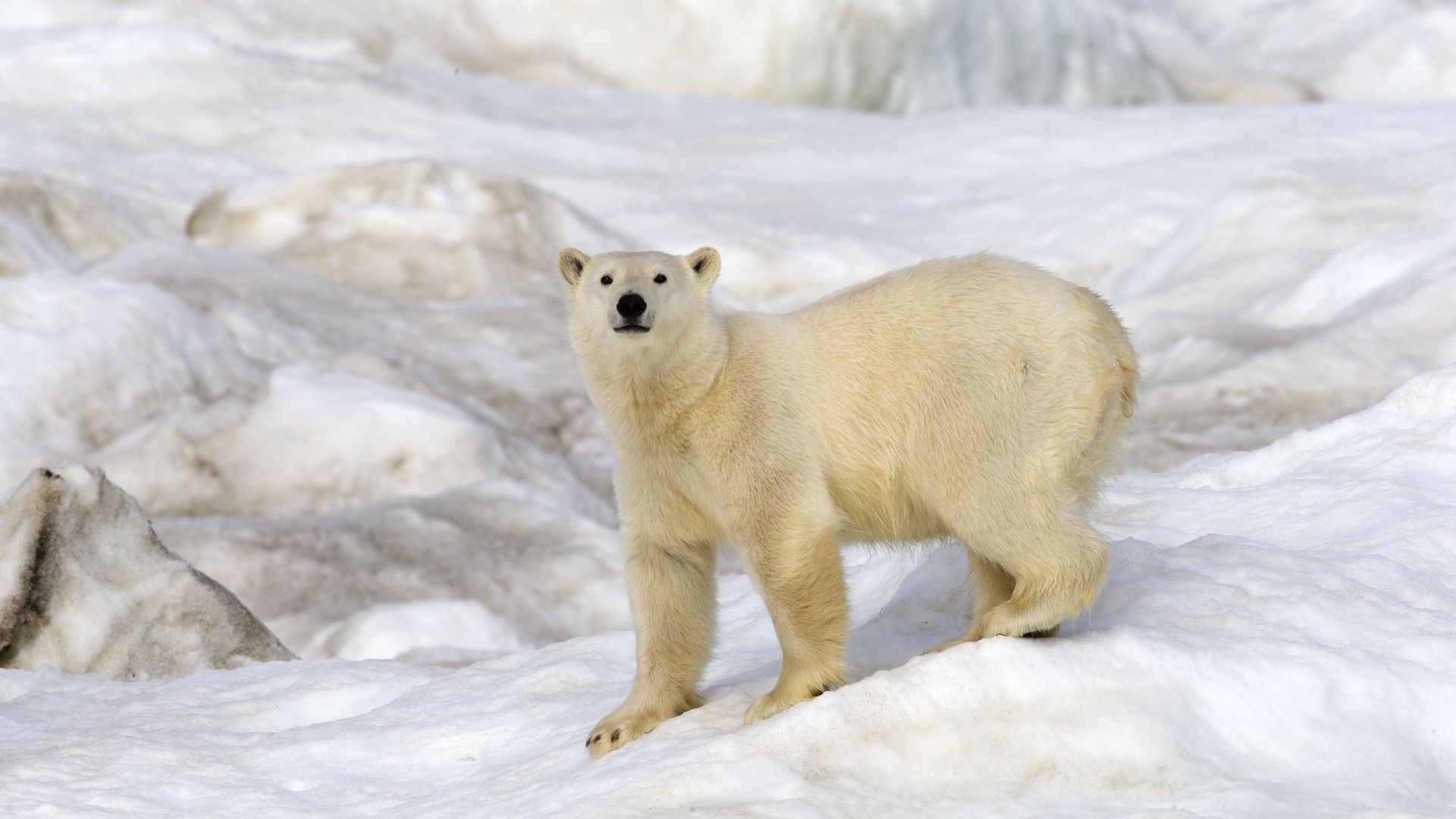 During most winters in Belushya Guba, the polar bears stay safely away. But since December, up to 10 of them have been rummaging through the Russian Arctic town at any one time, foraging through garbage and generally terrifying the locals.
No injuries have been reported. But Zhigansha Musin, a local official, tells TASS that he hasn't seen so many polar bears in some 35 years.
As a response, officials have declared an emergency in the area, about 1,200 miles northeast of Moscow.
"Parents are afraid to let the children go to school or kindergarten," Alexander Minayev, another local official, said in a statement published by TASS.