Axios Future
April 09, 2019
1 big thing: The problem with automation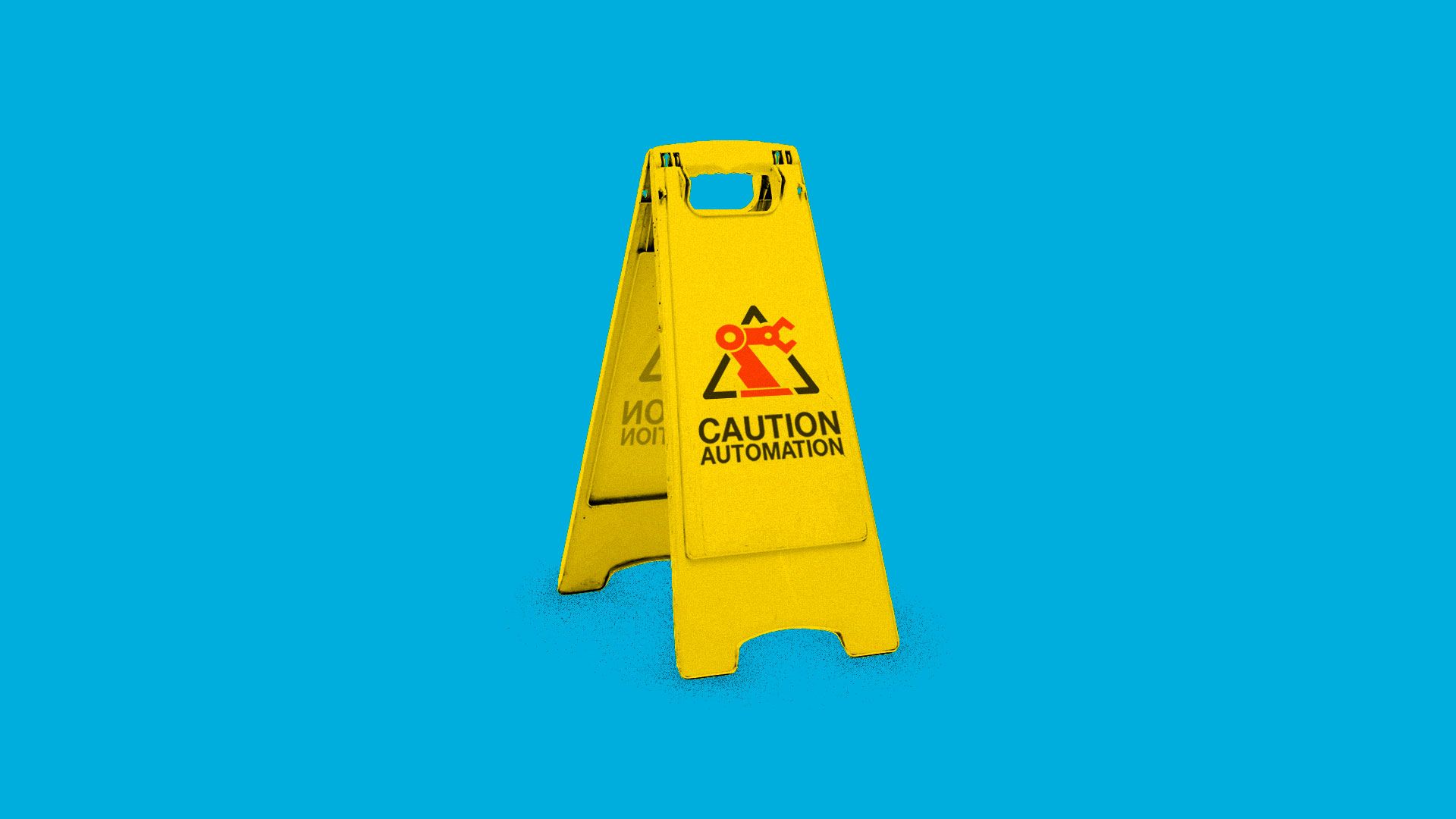 A drumbeat of studies has pushed back hard against concern over the accelerated automation of factories and other businesses, predicting that — just as industrial age advances have always done — robots will produce many more jobs than they destroy.
But in three new papers, two leading U.S. labor economists say that is not how automation has played out over the last three decades — nor how it will in the future if left to its own devices.
Since the 1980s, automation has worsened inequality, stagnated the wages of workers, and struck at productivity, according to MIT's Daron Acemoglu and Boston University's Pascual Restrepo.
Coming from Acemoglu and Restrepo, two of the field's most respected scholars, the papers could seriously undercut a flood of corporate and non-profit think tank studies that have downplayed and even ridiculed alarm about the new age of automation.
In interviews with Axios, academic, think tank and corporate economists said the papers — published last month but little-noticed outside the field — break new ground.
"You have from Acemoglu and Restrepo a total, theoretical grounding of how automation works in economic terms, how it both creates and destroys work, and also how its biases could well cut against good outcomes," Mark Muro, a senior fellow at Brookings, tells Axios.
The big picture: A vexing aspect of the long U.S. economic expansion has been persistently flat wages and sluggish productivity: Semiconductors keep improving and digitalization spreading, yet fundamental economic measures of American well-being have lagged.
Acemoglu and Restrepo pin the blame on automation:
Over the last three decades, robots have destroyed more jobs than they have created, they say in one paper.
A primary reason is that the automation technology has not been good enough to create sufficient new work. That has led to stagnating productivity growth, a declining share of the economic pie for labor, and more inequality, according to a second paper.
An aging population is a leading indicator of more automation to come. The shift to robots will pick up in industries relying more on middle-aged workers, they say in the third paper.
In an interview, Acemoglu said that while prior technological cycles have killed many jobs, businesses and government have taken other actions that have counter-balanced the loss. Primarily, towering new technologies have spawned a lot of new industries and jobs.
In the early 20th century, for instance, the spread of the assembly line created new jobs for line workers, engineers, machinists, financiers, and so on. These new tasks account for much of the rise in productivity at the time.
But automation in our age has been largely about killing jobs, and not about creating new tasks that would require lots of human labor.
Acemoglu and Restrepo call it "so-so automation."
"It's about choices," Acemoglu tells Axios. "So far, we've used our know-how singularly automating at the expense of labor. If we keep on doing that, we will keep on destroying more jobs without job gains. It's completely our decision."
Go deeper: The revolution need not be automated
2. Slow to mobile pay
The race is on — between American and Chinese companies alike — to get U.S. consumers to pay for everything with their phones. But as the chart above makes plain, that market barely exists.
Erica writes: Alipay — the mobile payment app from Ant Financial, Alibaba's fintech spinoff — has established a beachhead in the U.S., expanding to thousands of pharmacies, convenience stores and the Mall of America.
The company has insisted it is only targeting Chinese tourists, but industry analysts say Alipay has the potential to break open the U.S. market.
And Alipay has already spread out of China, says Thad Peterson, a senior analyst with the research firm Aite Group. Scores of consumers in developing countries in Asia have adopted it.
Meanwhile, Apple and Facebook are trying to capture payments, too.
But, but, but: As Axios' Dion Rabouin reports, the U.S. is growing increasingly out of step with the rest of the world. In China and India, cash is quickly becoming obsolete, and in Europe, paying with the phone is catching on as well. But Americans remain attached to their cards.
That's because, says David True, an analyst with PayGility, "Paying with a phone today does not offer much if any incremental benefit to paying with a card" in the U.S.
Only individual retailers, like Starbucks, which offer rewards for using their mobile payment option, offer any benefit.
Last year, Starbucks' payment app had more users than Apple's or Google's.
What to watch: Mobile wallets will start to grab more of the U.S. market in the next five years, says Peterson. The big area for U.S. growth is through contactless cards in mobile wallets that enable "tap and go" paying, he says — but that still keeps cards front and center.
There, companies like Apple, which are rolling out cards in partnership with a bank like Goldman Sachs, have the upper hand.
3. Five big new books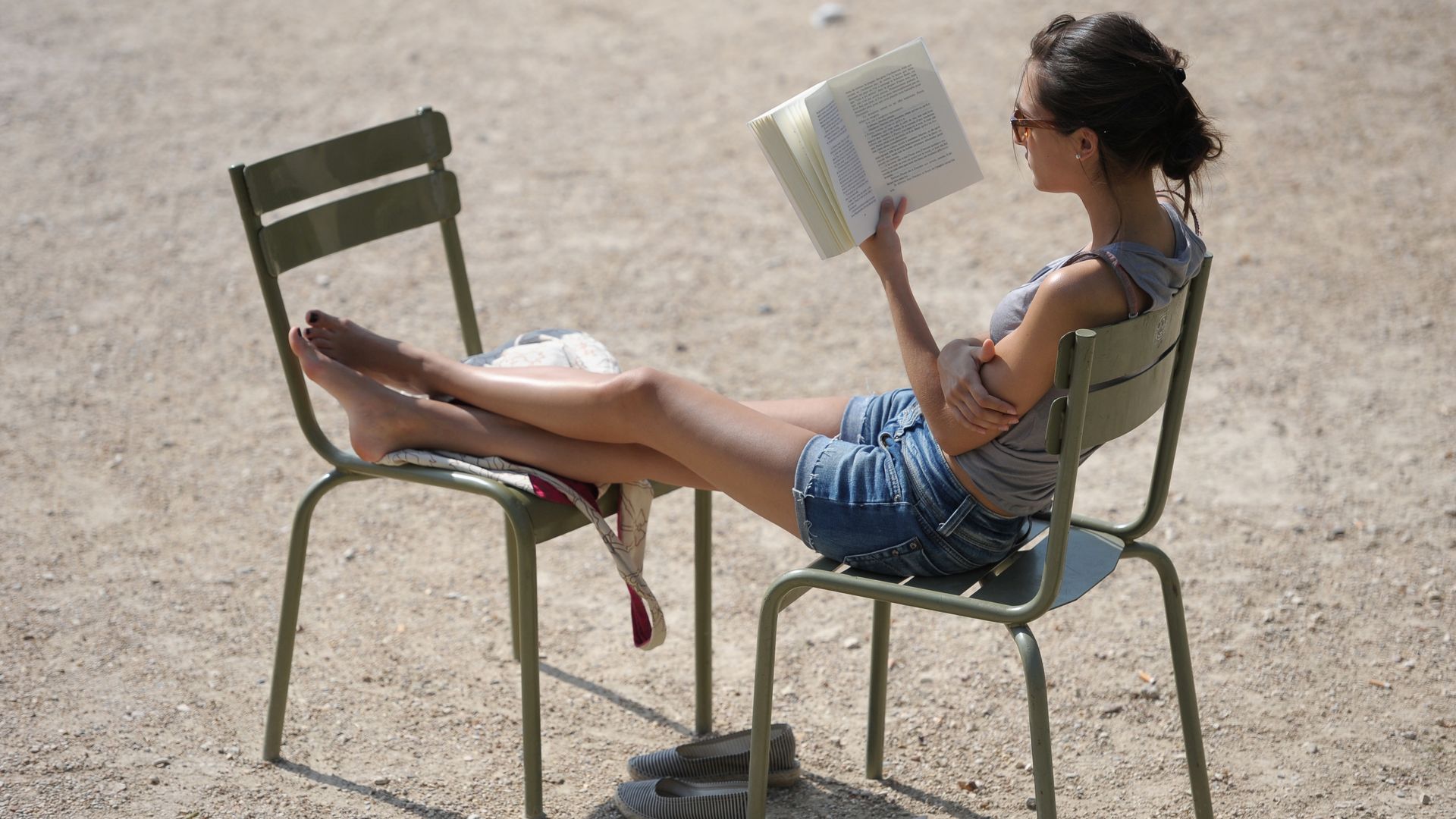 It's spring and soon will be summer. Five new and forthcoming books are already on our reading list. Let us know what's on yours.
1. Big Business: A Love Letter to an American Anti-Hero, by Tyler Cowen (out today)
Cowen's productivity astonishes, starting with his must-read blog Marginal Revolution. An economics professor at George Mason, Cowen again goes against the grain with a spirited defense of big business.
2. The Adventures of Alexander von Humboldt, by Andrea Wulf (out April 2)
Wulf follows up her gorgeous The Invention of Nature, a page-turner on Humboldt and the conceptual invention of a living Earth, with a graphic work on the 19th century explorer's life.
3. Upheaval: Turning Points for Nations in Crisis, by Jared Diamond (out May 7)
At a time of intense anxiety over our multiple simultaneous crises, Diamond — the Pulitzer-winning geographer-historian — documents how societies through time have overcome theirs, and then assesses our current predicaments.
4. Dignity: Seeking Respect in Backrow America, by Chris Arnade (out June 4)
Several years ago, Arnade quit his job on Wall Street to wander U.S. backwaters — especially McDonald's — and deliver his findings and photos on his must-read Twitter feed. Now, he delivers his work at book-length.
5. The Technology Trap: Capital, Labor, and Power in the Age of Automation, by Carl Frey (out June 18)
In 2013, Frey and Oxford collaborator Michael Osborne created automation studies as we know them today with a paper asserting that 47% of U.S. jobs are vulnerable to robots. Now, he argues that — if the new age of automation turns out as "well" as prior tech cycles, as optimists predict — we should be truly worried.
4. Worthy of your time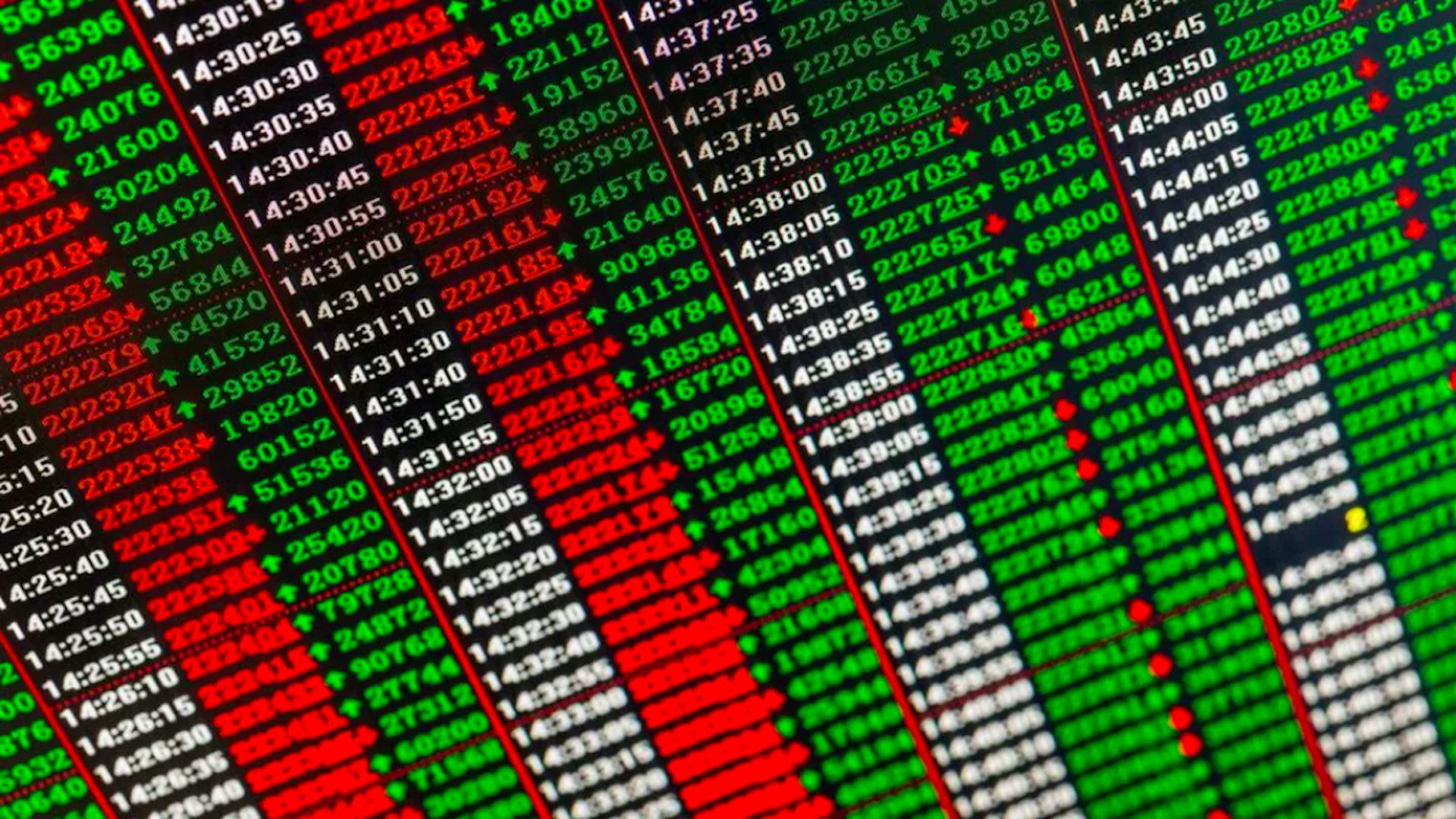 5. 1 millennial thing: They're not actually killers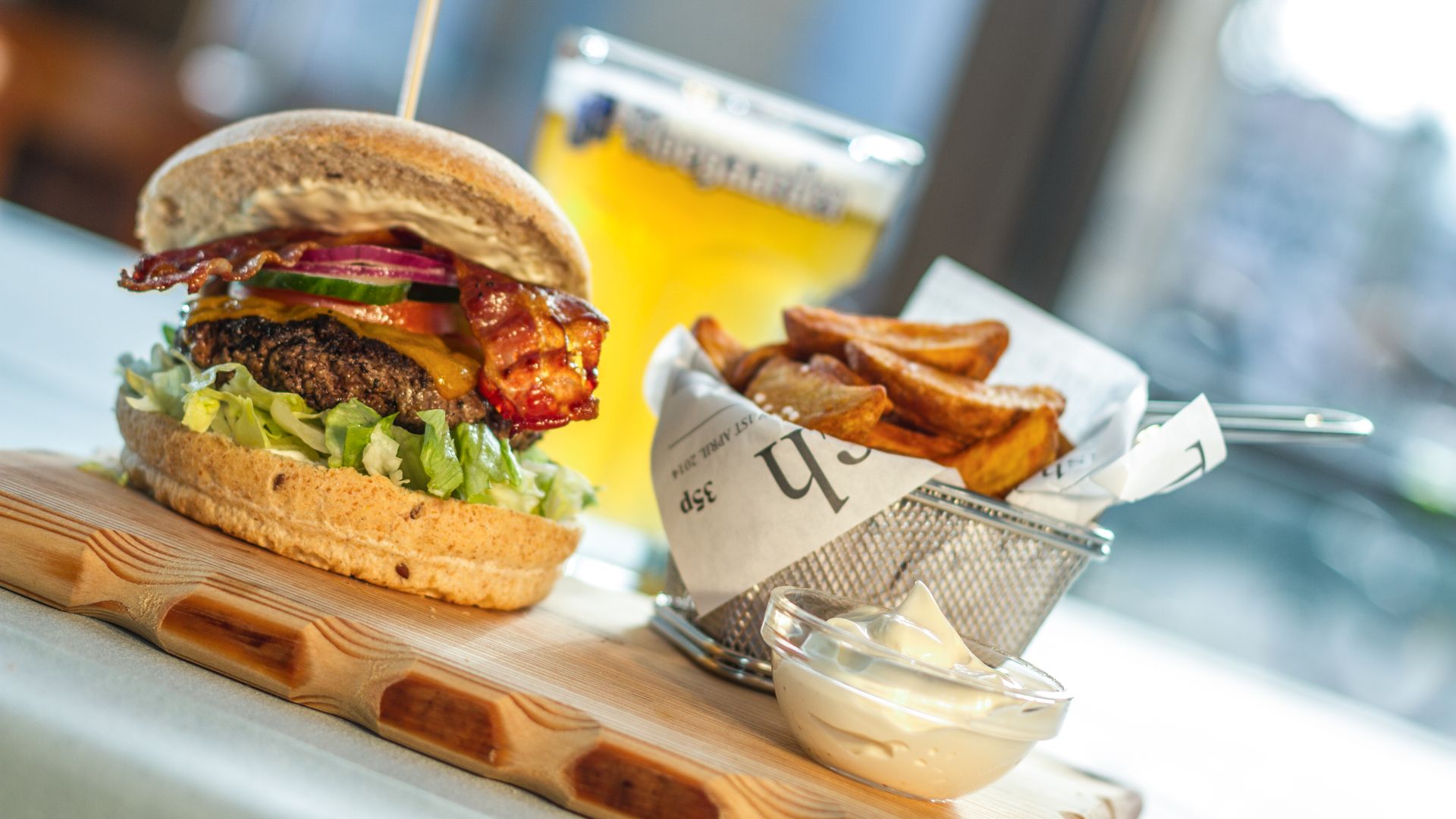 As we've reported, millennials have been blamed for the death of American classics like cheese, mayo and beer. But millennials aren't just bulldozing these industries on a whim — they just prefer healthier, more natural foods.
Erica writes: Millennials aren't being un-American in their rejection of Kraft singles, as some of their detractors suggest. There are other food trends that are pushing them away from previous generations' favorites, per a new report from market research firm CB Insights.
They hate American cheese and mayonnaise because they tend to stay away from processed foods.
They're rejecting bottled beers, but they're into hipster craft beers.
Millennials don't love cereal, but — despite reports that they're just too lazy for the assembly and cleanup — it's only because they're wary of added sugar.