Welcome back and thanks for subscribing. Please invite your friends and colleagues to join the conversation. Tell me anything on your mind, including about what you are reading here and in the daily stream. Just hit reply to this email, or message me at steve@axios.com. Let's start with ...
https://www.axios.com/newsletters/axios-future-296d969e-3ce0-415e-b878-84eee66c331d.html?chunk=0#story0
1 big thing: Peak human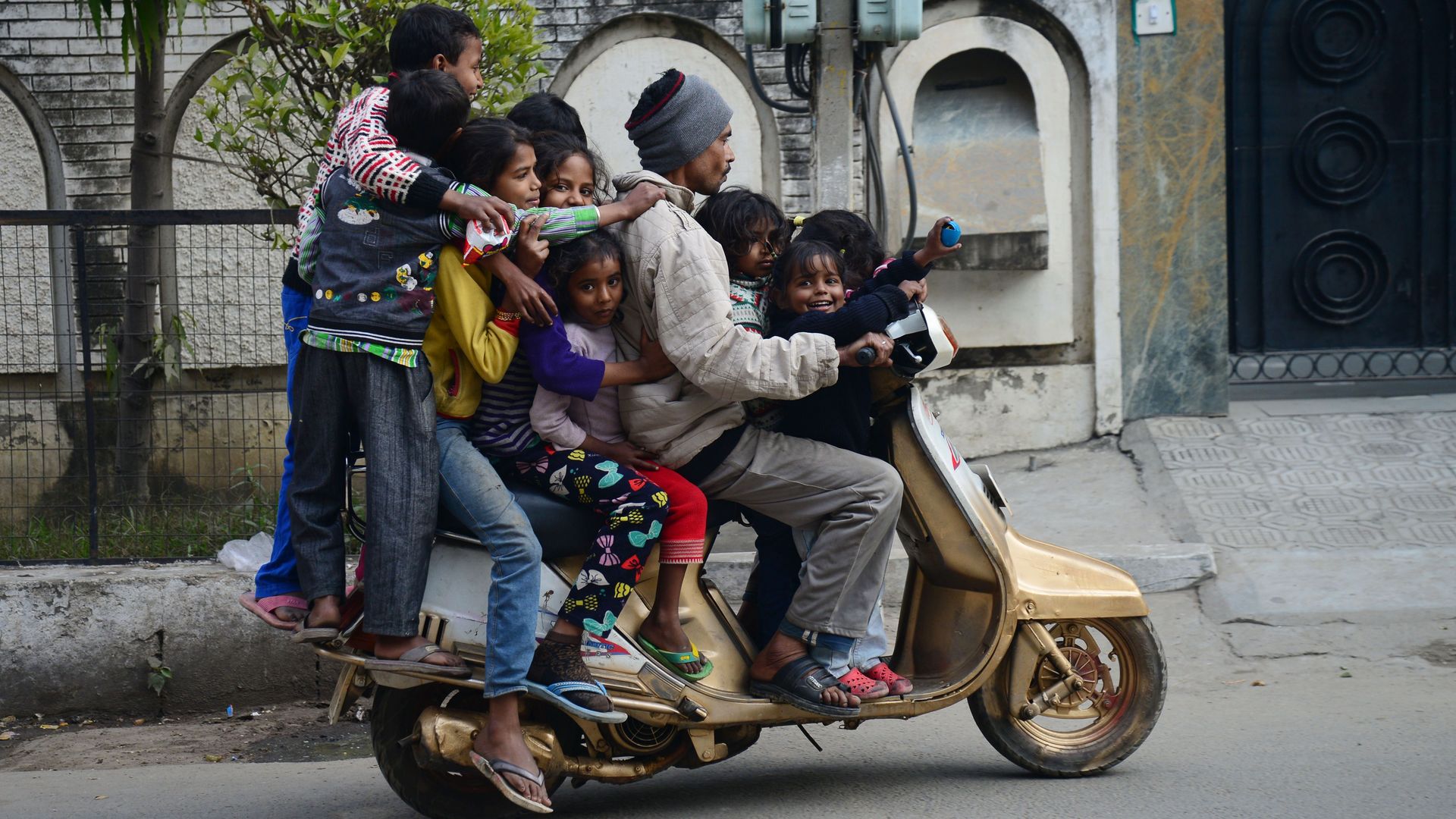 Earth will have almost 10 billion people by 2050, according to the United Nations, and yet another billion by the turn of the century, creating a substrate of tension under climate change, aging, and automation.
But Vienna-based demographers say these forecasts overstate the population trend. Instead we are headed for a population plateau and decline — in short, "peak human."
Why it matters: The basis of modern economics is how to manage crisis and progress for a fast-growing human population. But for several years, researchers at the International Institute for Applied Systems Analysis have been saying that the human population will balloon to 9.5 billion people by 2070, but will peak there, and decline below 9 billion by the end of the century.
That is 2.3 billion less than the UN forecast. And if IIASA is right, the function of future experts will revolve around how to manage during population shrinkage.
What's behind the contrarian forecast: The lead IIASA researchers, Samir KC and Wolfgang Fengler, have said the key difference is educated women.
In countries like India and Nigeria, female literacy will rise, and mute the population surge forecast by the UN. (They explain in this piece at Brookings).
For example, the population in Nigeria will triple to 576 million by 2100, they say, but it won't quadruple to 794 million as the UN projects.
Reaction: Jesus Crespo Cuaresma, who teaches economics at the Vienna University of Economics and Business, tells Axios that, if IIASA is right, one enormous potential benefit is that per capita wealth can improve without an increase in overall production.
"We can be richer without having to produce more," he says.
Go deeper: Read the whole post here.
https://www.axios.com/newsletters/axios-future-296d969e-3ce0-415e-b878-84eee66c331d.html?chunk=1#story1
2. The 2020 anti-robot platform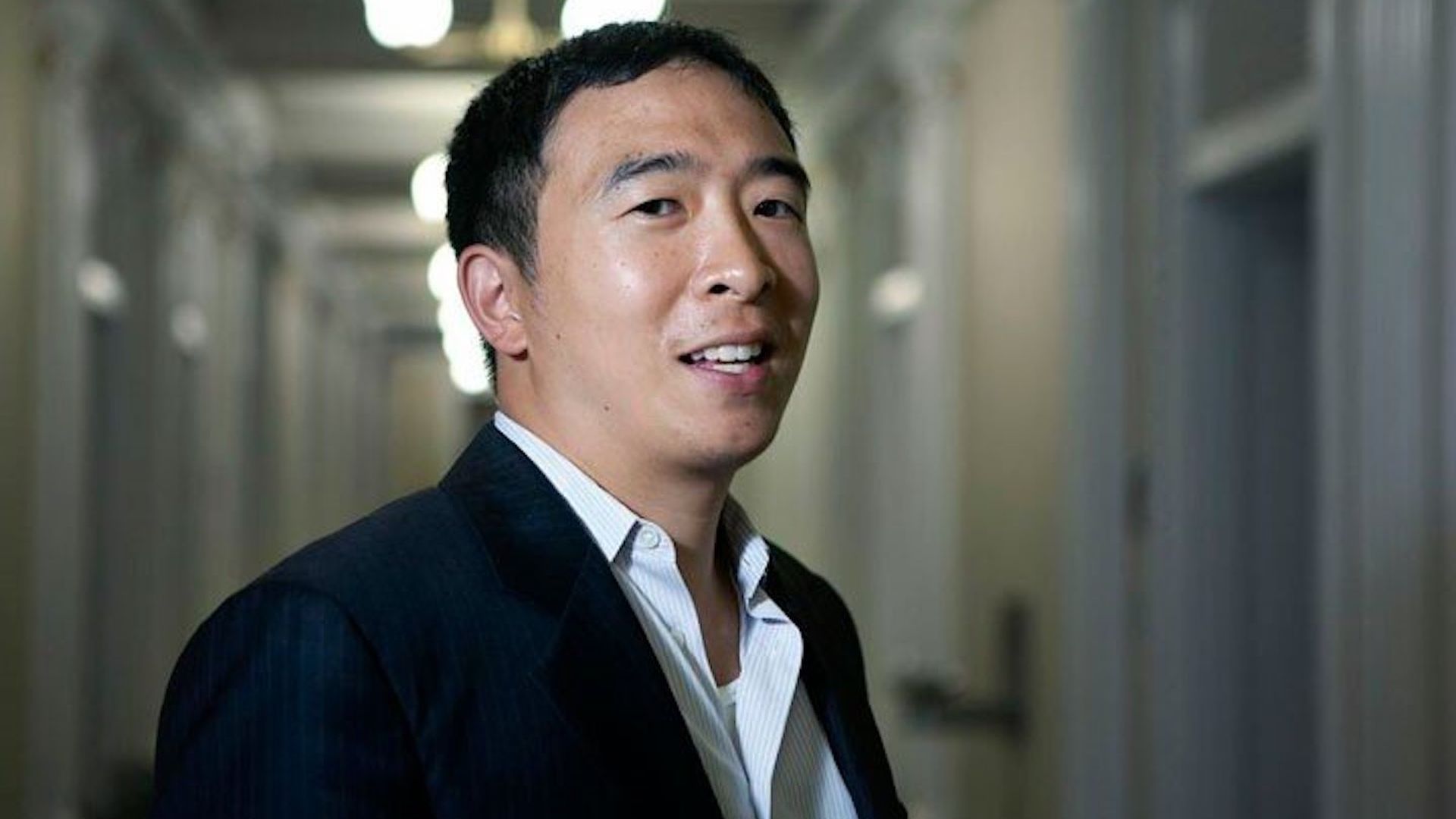 A new consensus of analysts assures us that we should not worry as automation dislodges up to hundreds of millions of white and blue collar workers across the planet over the coming years. Virtually all will find new jobs, they say. But Andrew Yang, an entrepreneur and an early candidate for president in 2020, says those new jobs are already late — the dystopian age of automation, he says, is here.
Quick take: Yang is a long shot, but his anti-robot message — coming not from a Luddite but from the tech world itself — resonates, especially when he seems to be tattling on his pals. He tells Axios that while experts and politicians debate the potential impact of robotization, his Silicon Valley friends are already angling to figure out how to make it happen faster so they can cash in.
"The way the debate is framed is wrong — that robots are speculative and we need to keep an eye out," Yang says. "We are in the third or fourth inning of automation. It brought us Donald Trump."
"I hang out in Silicon Valley," he says. "They are all totally convinced. There is zero ambiguity. Their calculus: what functions require a lot of people and how can we change that?"
Yang's platform is a call to action to soften the social and economic decline that he says automation is already causing.
More: Read this NYT article on Yang.
https://www.axios.com/newsletters/axios-future-296d969e-3ce0-415e-b878-84eee66c331d.html?chunk=2#story2
3. The on-the-job danger to teachers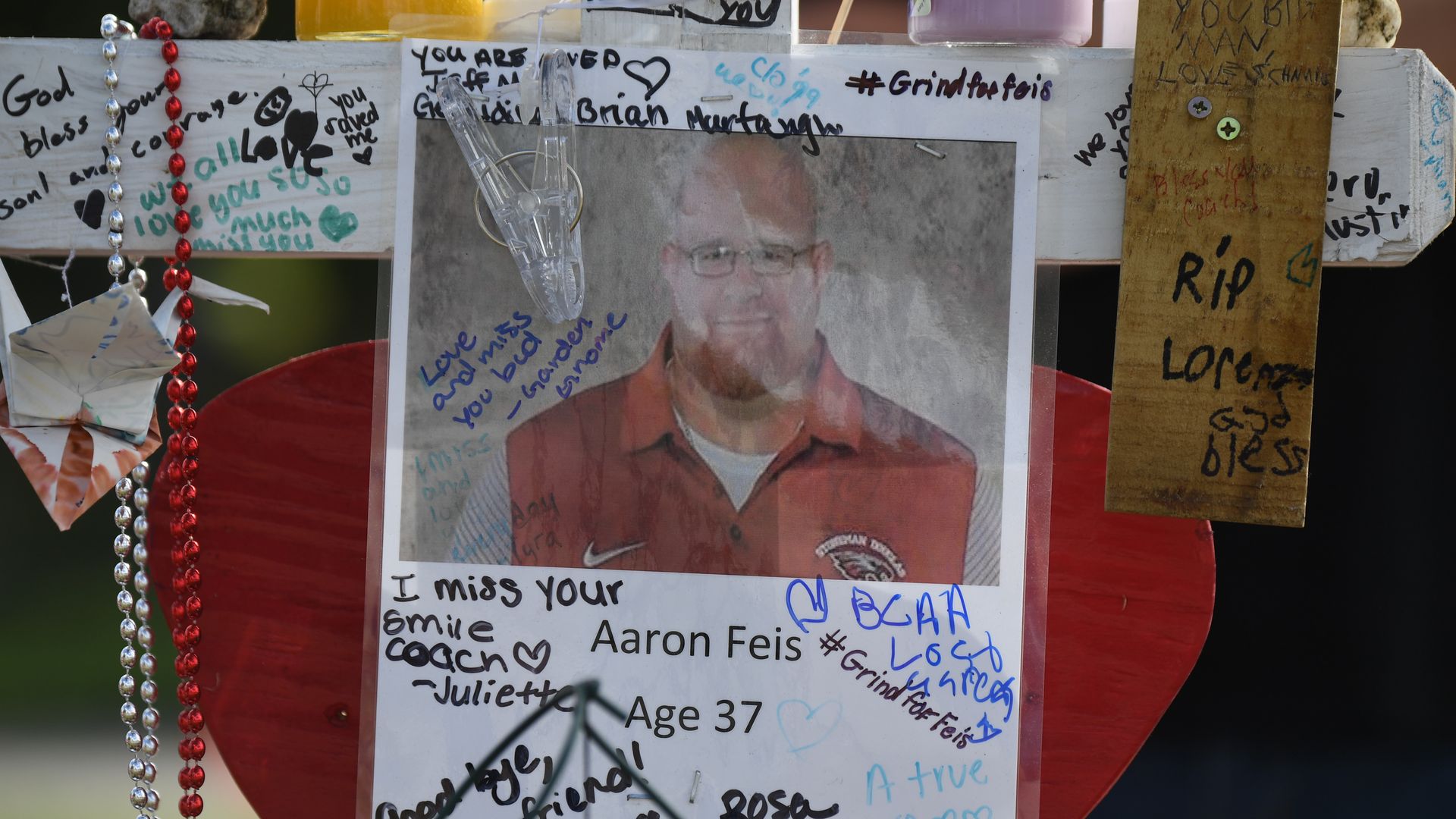 The 3 high school teachers killed a week ago in Parkland, Fla., made it a total of 14 teachers and staff who have lost their lives in school shootings since 2012, according to a count by Axios using the raw data at Everytown Research. At least 15 others have been injured.
Quick take: Nowhere on the planet has such shootings occurred with anywhere near the frequency as in the U.S. As the country grieves with the families and friends of the school community, a visceral reactive conversation has focused on the concern that this could happen on any campus, on any day.
While posted in danger spots abroad as a foreign correspondent, I was sent — as were most reporters doing such work — for a week-long training in how to respond in violent situations such as shooting, bombings and kidnapping.
I asked Randi Weingarten, president of the American Federation of Teachers, whether teachers should undergo similar training, in addition to their current lockdown preparation. She rejected the idea and said:
"No one, even when you get combat training, you are not prepared for an assault on you. No one is going to be prepared for someone walking in with an AR-15 in a school, a church, and what that man did in Las Vegas."
https://www.axios.com/newsletters/axios-future-296d969e-3ce0-415e-b878-84eee66c331d.html?chunk=3#story3
4. Alipay's cashless society in the U.S.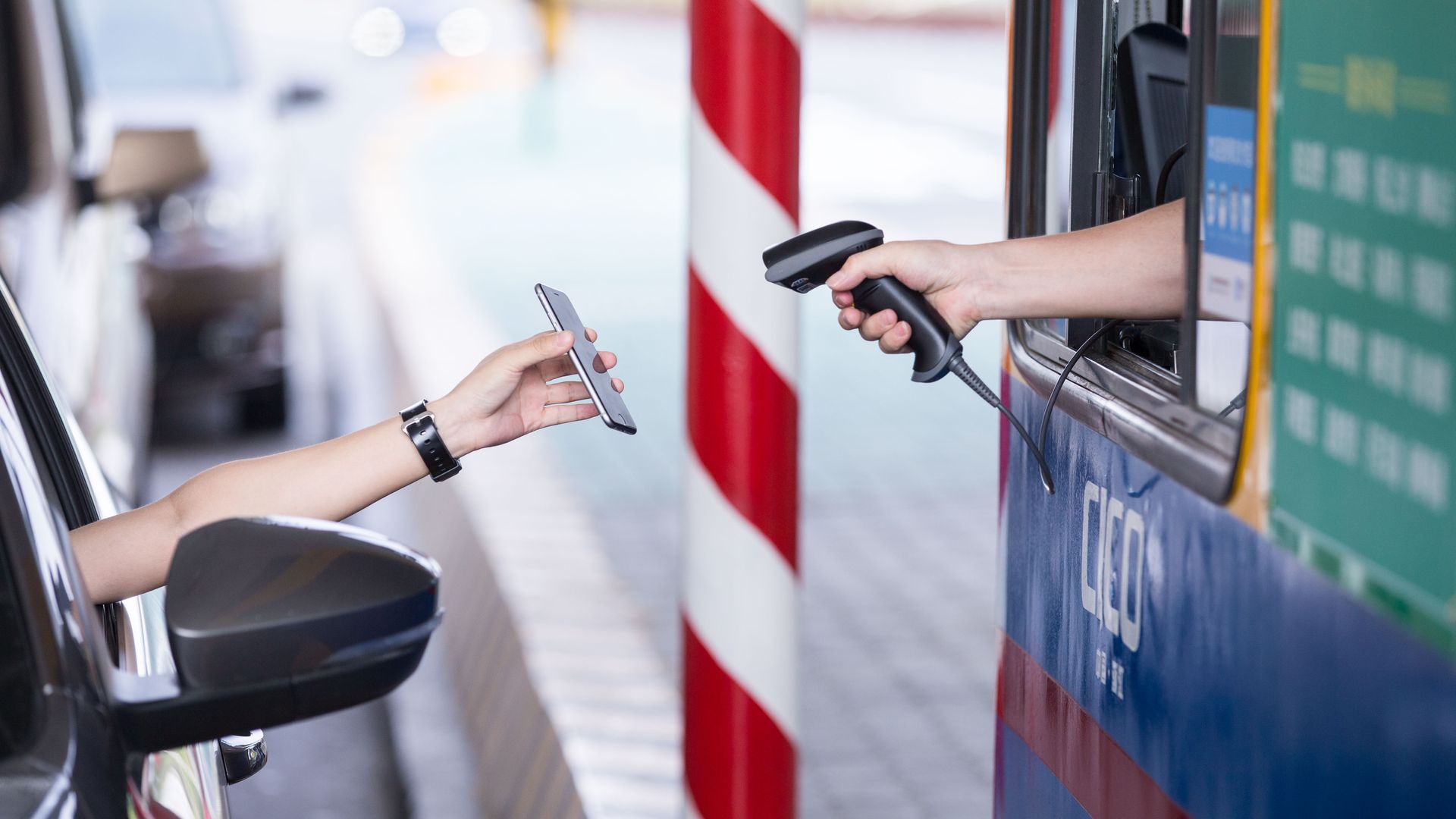 Alibaba, the Chinese e-commerce rival to Amazon, is making its first big push into the American market with a substantial play by its mobile wallet subsidiary Alipay.
It's built around China's two-week lunar new year celebration, which has brought thousands of Chinese tourists to the U.S., most of whom prefer to spend at retailers that accept a mobile wallet.
Quick take: At home, some 520 million Chinese retail shoppers use Alipay. But last year they also took 135 million journeys abroad, including to Europe and the U.S. Given their payment preferences, shopping has been a stumbling block.
But now, Alipay has payment agreements with some 170,000 North America retail locations, reports Fung Global Retail Tech.
It's a rapid offensive, since Alipay only broke into the U.S. market in late 2016.
Since the lunar holiday started just days ago, it's too early to know how much is being spent using the app. But if last year is an indicator, Chinese visitors will spend an average $2,733 each in the U.S.
What's next: Alibaba will seek to scale up Alipay's U.S. presence, getting more boutique hotels and individual luxury brands to accept it. And after that, Alipay will try to persuade Americans to embrace its mantra of the "cashless society," says Humphrey Ho, managing director of Hylink Digital US, a Beijing-based digital ad agency.
But, but, but: Attracting American users will be a "huge wall to climb," Ho says.
https://www.axios.com/newsletters/axios-future-296d969e-3ce0-415e-b878-84eee66c331d.html?chunk=4#story4
5. Worthy of your time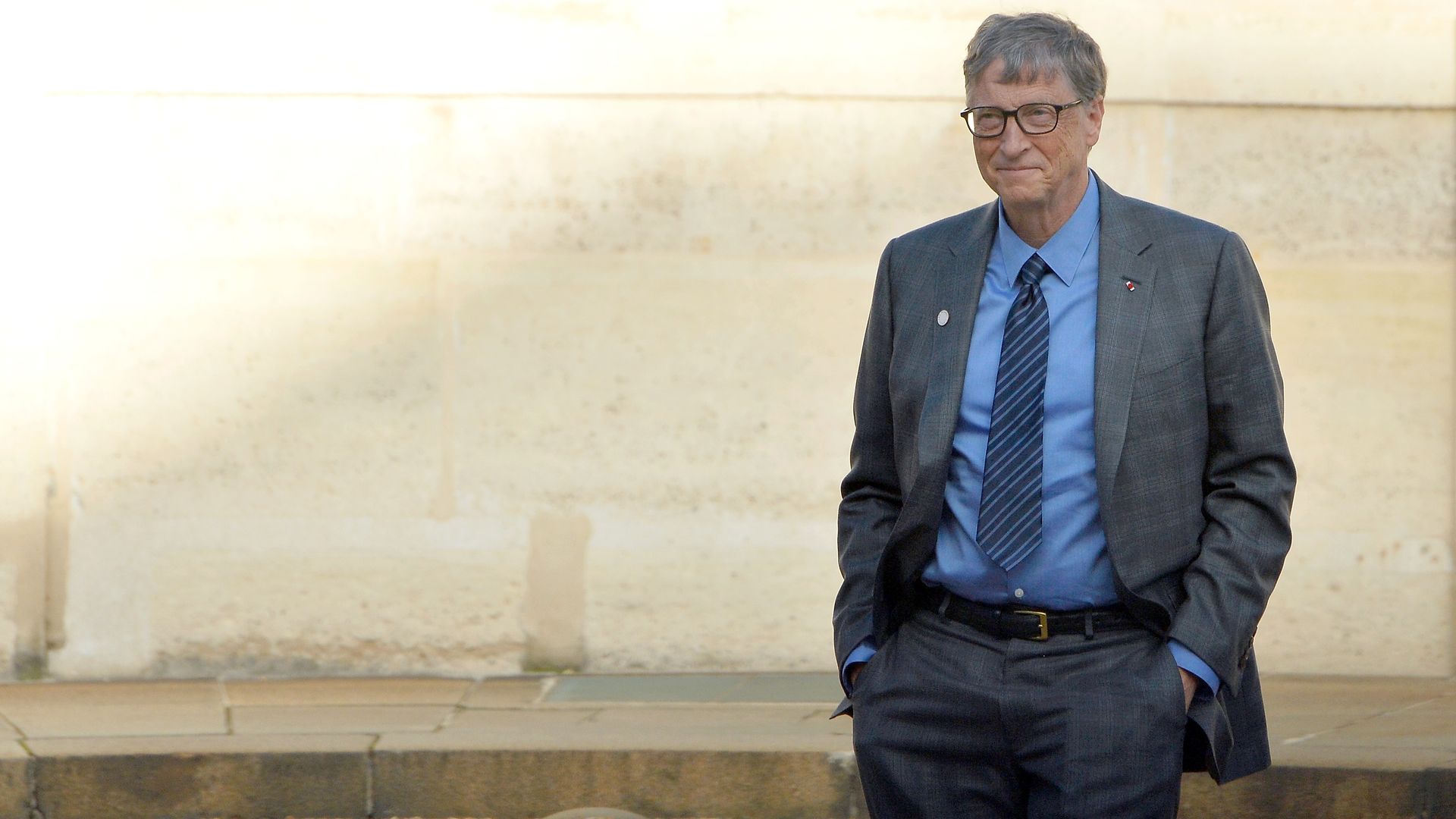 https://www.axios.com/newsletters/axios-future-296d969e-3ce0-415e-b878-84eee66c331d.html?chunk=5#story5
6. 1 debt-reducing thing: Improving your finances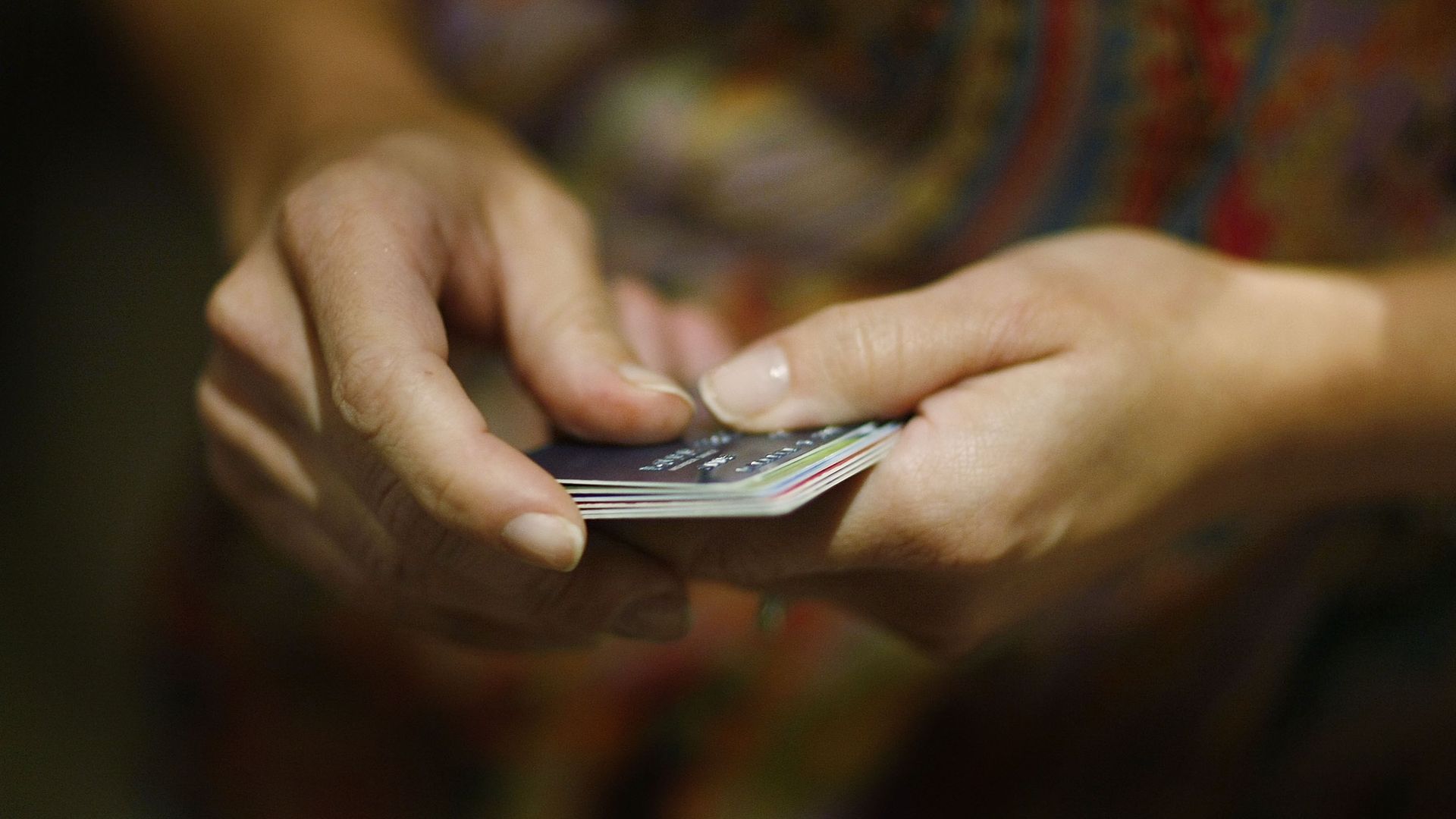 A few years ago, Suntrust ran an in-house survey and discovered that its employees were no more financially sound than the average Joe on the street. It reacted by hiring Brian Ford, a specialist on "financial well-being," who encouraged some 20,000 of them to use automated payment systems to pay off credit card debt, build a rainy-day fund, and save for a child's college education.
The big picture: The Suntrust program comes at a time of record American household debt — $13.1 trillion as of the end of 2017, according to the NY Fed.
Given that backdrop, an increasing number of U.S. companies are setting up programs to help their employees get their personal financial houses in order, including paying them to participate, reports the WSJ's Anne Tergesen.
The bottom line: When Suntrust employees were in a better position financially, "turnover decreased, and productivity increased," Ford tells Axios.
Now, the bank has taken the program out to some 70 customer companies, which can now take credit for helping their own employees' finances. "That will deepen our relationships," Ford says.