Thanks for subscribing to Future of Work. Consider inviting your friends and colleagues to sign up, and if you'd like to tell me what's on your mind, just hit reply to this email or message me at steve@axios.com. Let's start with ...
https://www.axios.com/newsletters/axios-future-1b4a4d58-dcc7-431f-b800-e3a24008d5e9.html?chunk=0#story0
1 big thing: The 100-year-old worker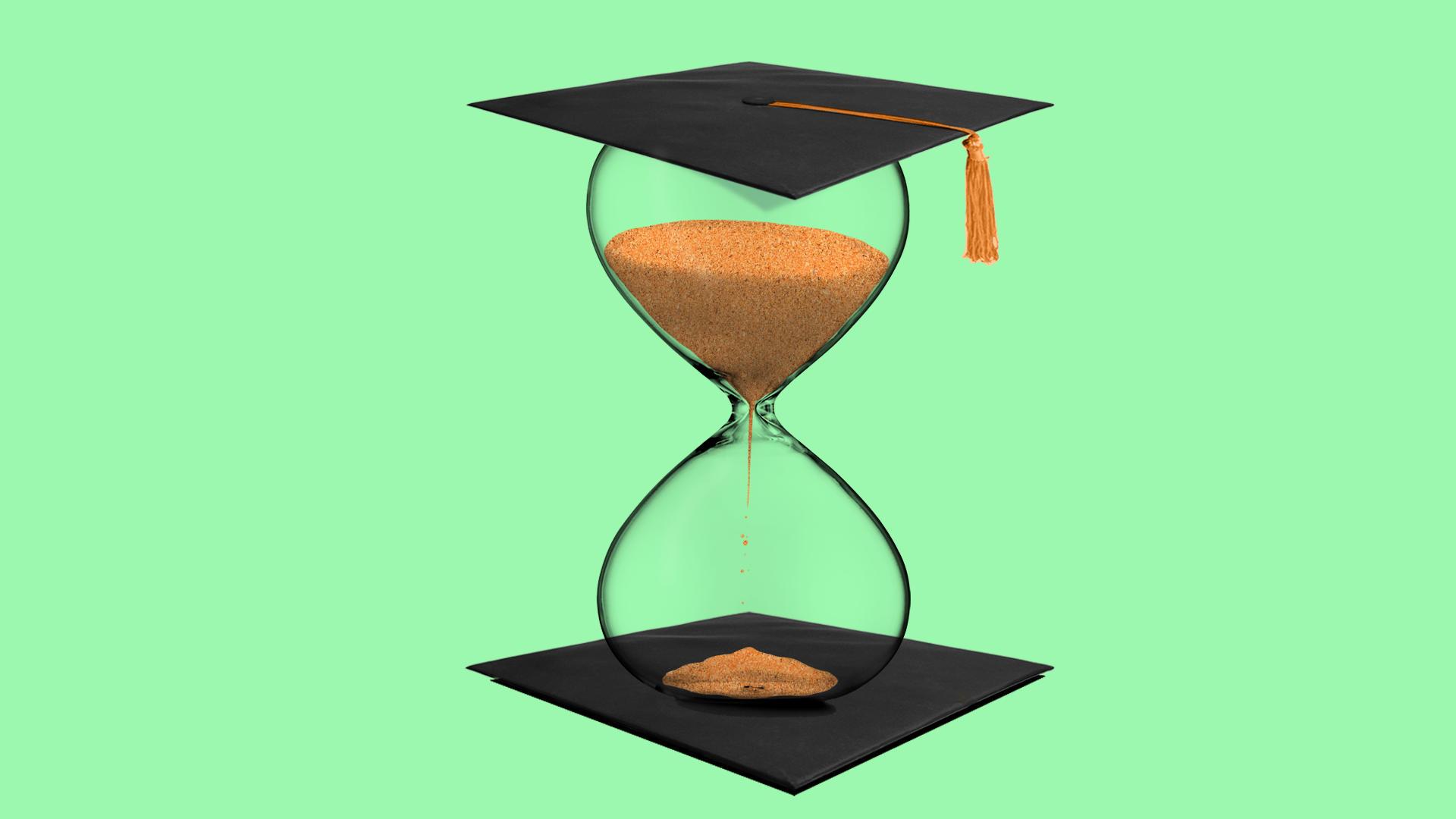 Scientists expect people to live routinely to 100 in the coming decades, and as long as 150. Which also suggests a much longer working life lasting well into the 70s, 80s, and even 100, according to researchers with Pearson and Oxford University.
Quick take: Thinkers of various types are absorbed in navigating the age of automation and flat wages, but their challenge will be complicated by something few have considered — a much-extended bulge of older workers.
David Sinclair, a professor in the genetics department at Harvard Medical School, says that the first person who will live to be 150 has already been born.
"How will we ever prepare someone in 16 years for a 100-year career?" Pearson's Amar Kumar tells Axios.
What's going on: In researching the future of work, the Pearson-Oxford team began with a question — if a child were starting school today, what skills would he or she ideally learn in order to be ready for a possibly century-long career?
Among their conclusions are:
Future students need to accumulate deep knowledge, as well as skills. This diverges from a common assumption that it's sufficient to know how to look up detail on the internet.
STEM knowledge will be ultra-useful, but in terms of longevity, they must be twinned with people skills like psychology or anthropology.
It's nearly impossible for anyone to learn all the necessary higher-order skills even with an 8-year graduate university education. Instead, people will return to college again and again to refresh their mind.
Go deeper: Click here for the whole post, including the top 10 skills a child born today should learn.
https://www.axios.com/newsletters/axios-future-1b4a4d58-dcc7-431f-b800-e3a24008d5e9.html?chunk=1#story1
2. A lifelong college bonus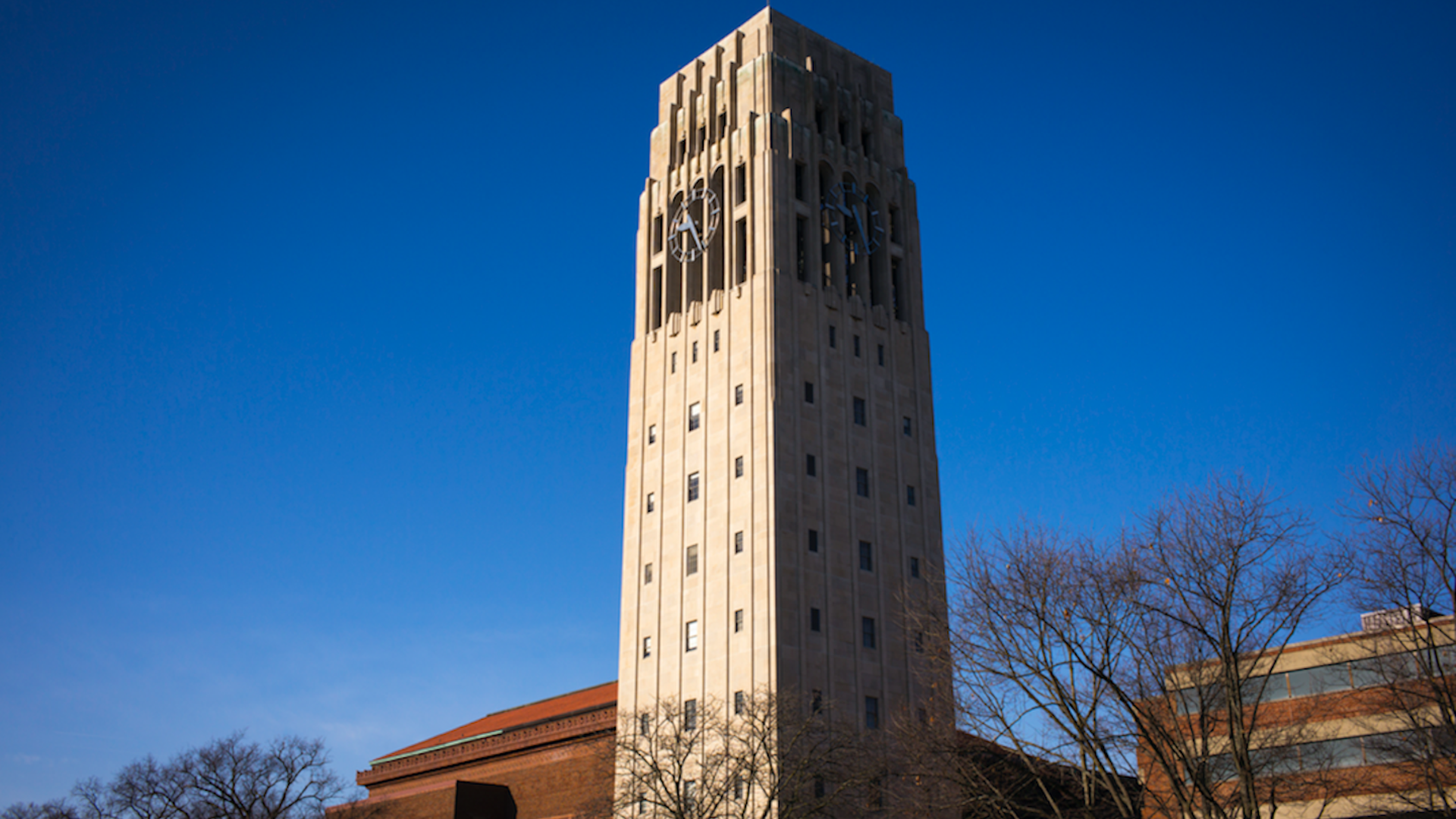 Getting back to college during that century-long career will be easier if you happen to be from the graduate business school at the University of Michigan: It's offering alumni lifetime rights to return for refresher classes for free.
Quick take: The idea of the "open loop university," as it's called, was conceived two years ago at Stanford University. Rather than a traditional degree consisting of four consecutive years after high school, students can accumulate six years of Stanford classes as it suits them and their career throughout their lives.
That's different from Michigan, where MBA grads can return for any executive-level program course tuition free as long as they live. "It's a lifetime partnership between the university and the person. We can help them retool before their job is destroyed," Scott DeRue, dean of the business school, tells Axios.
"I worry about people in their 40s and 50s," DeRue said. "We've tooled these folks with certain capabilities. Re-tooling isn't easy."
Go deeper: Read the whole post.
https://www.axios.com/newsletters/axios-future-1b4a4d58-dcc7-431f-b800-e3a24008d5e9.html?chunk=2#story2
3. The big eye in China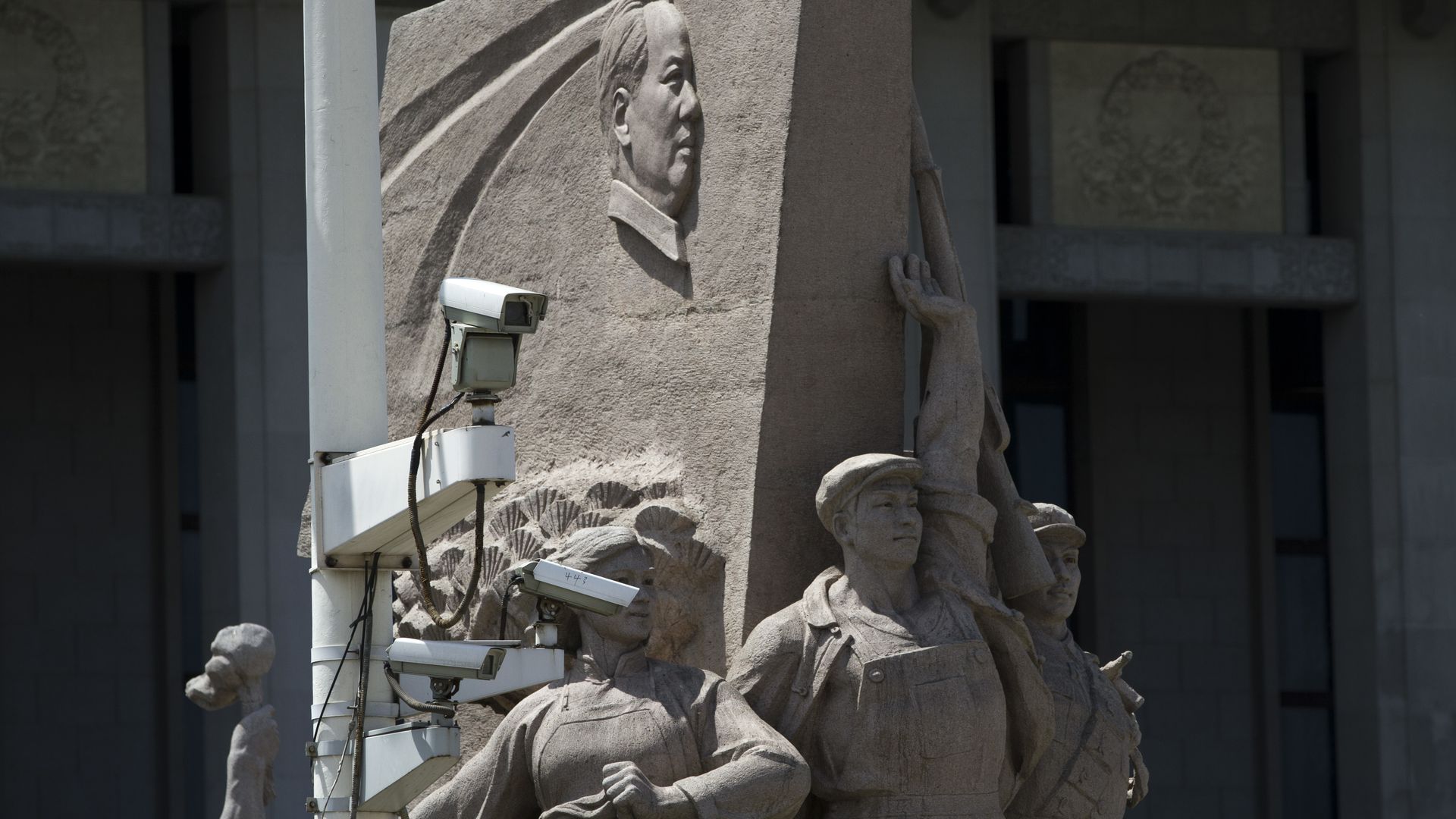 For all of China's vaunted reams of data and outsized R&D spending, its development of artificial intelligence is only half as good as that of the U.S., according to a side-by-side assessment by an Oxford University researcher.
Quick take: "I think some of the rhetoric about China's AI advances has been overblown," says Jeffrey Ding at Oxford's Future of Humanity Institute. He tells Axios:
"The U.S. still has significant advantages in talent and hardware, and it should continue to ensure that talented researchers and scientists want to work and stay in the U.S."
The details: In a long, must-read report, Ding uses an index in order to parse China's AI capabilities. He finds:
The U.S. is ahead in all AI metrics except the volume of data to which it has access. Even there, Chinese AI has the benefit of much more data — but it is all Chinese data, collected at home, and thus narrow in a global sense.
Taking into context the variables he identified, he finds that Chinese capabilities are about half that of the U.S.
AI ethics are an issue in China, just as they are in the West.
Be smart: China's AI experts have carved out one specialized niche: public surveillance, which uses facial and image recognition software. The state has supported a number of companies, such as Alibaba-backed SenseTime, in pushing China ahead in this AI application, Quartz reports.
Between the lines: Watch this video, released this afternoon, in which McKinsey interviews Kai-Fu Lee, CEO of Sinovation Ventures, who says that a relaxed attitude about privacy and greater concern about security has helped the country leapfrog in facial recognition.
Go deeper: Read the whole post.
https://www.axios.com/newsletters/axios-future-1b4a4d58-dcc7-431f-b800-e3a24008d5e9.html?chunk=3#story3
4. Alibaba's campaign to sell American stuff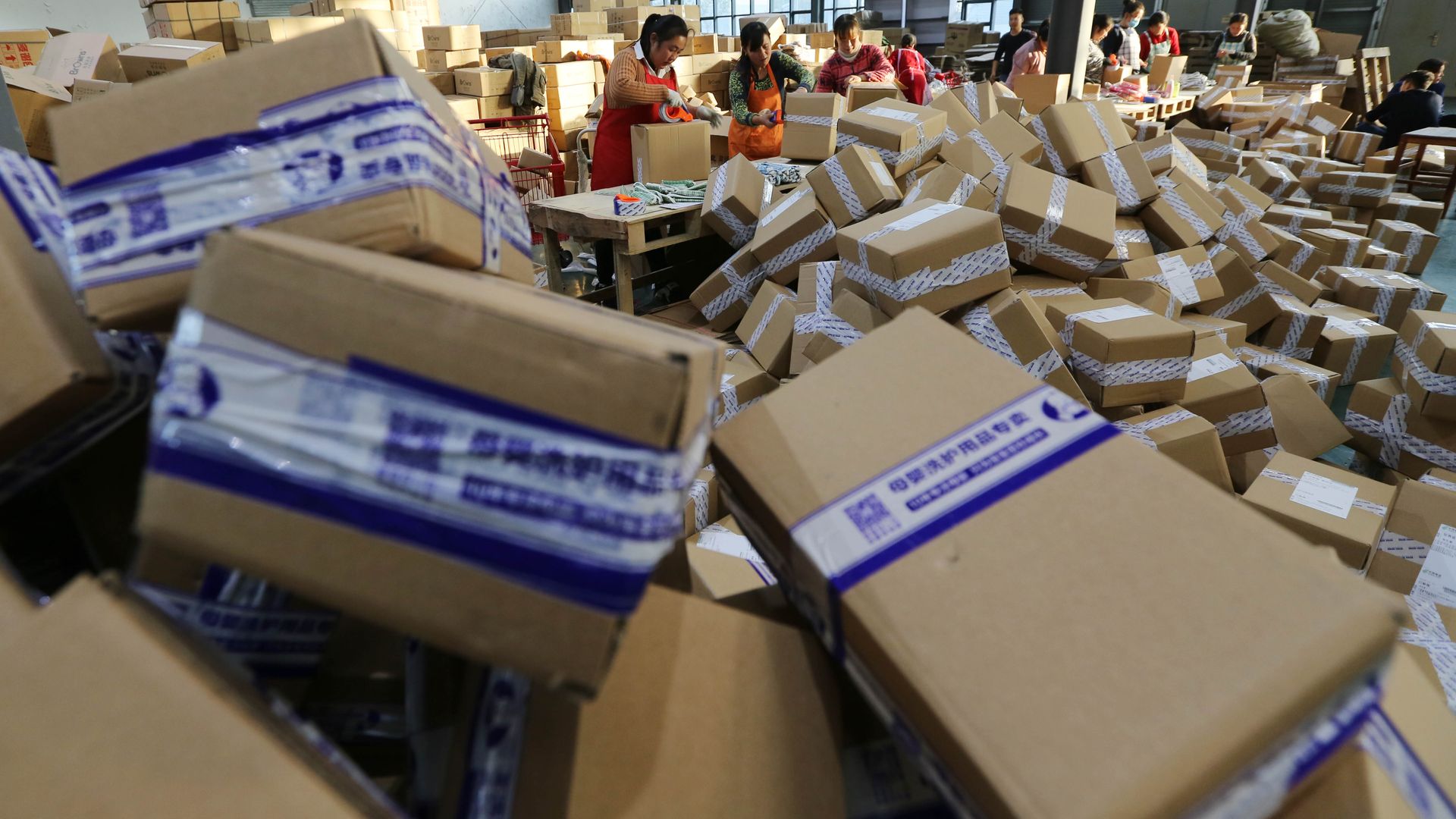 Alibaba, the Chinese e-commerce gargantuan, says it isn't in a race with Amazon for U.S. customers, but that it's eager to take U.S. merchandise to its 550 million customers in China.
Why it matters: American politicians and technologists are unusually sensitive to what's often perceived as China horning in on American customers, markets and tech.
But they may be missing a different game — using an elaborately built system, Alibaba is linking U.S. merchants directly to millions of Chinese customers, bypassing Amazon and other American platforms and becoming an essential way station to the Chinese market.
What we're hearing: Brion Tingler, an Alibaba spokesman in the U.S., said the company was selling 7,000 U.S. brands in China as of last year (led by Apple), but wants more. He tells Axios:
"We have no designs on the U.S. consumer but we want to help U.S. companies sell to the Chinese consumer."
How it works: Alibaba's system, called Gateway, introduces U.S.-based merchants, big and small, to the Chinese market. Independent agents linked to Alibaba carry out the necessary tasks for sales, payments and logistics — and then ship the goods directly to the customer in China.
In one selling method, U.S. merchants can be connected into livestream shows hosted on the Alibaba platform. Chinese viewers can click and buy the products immediately.
"At the end of the show, you know how many items you've sold," Tingler said.
"We believe Chinese consumers want smaller niche brands," he added.
https://www.axios.com/newsletters/axios-future-1b4a4d58-dcc7-431f-b800-e3a24008d5e9.html?chunk=4#story4
https://www.axios.com/newsletters/axios-future-1b4a4d58-dcc7-431f-b800-e3a24008d5e9.html?chunk=5#story5
6. 1 generational thing: A boomer-millennial divide
We have reported projections of a generational rift. Now it's showing itself: A majority of millennials — beset by big college loans, inherited wars, and an uncertain future of work — say baby boomers have made things worse for them. And, according to a new Axios/SurveyMonkey poll, a lot of boomers agree.
By the numbers: The poll found that 51% of millennials (18- to 34-year-olds) blame boomers (51- to 69-year-olds) for making things worse for their generation.
Just 13% said boomers had improved things.
Generation X wasn't pleased with the boomers, either — 42% said boomers have worsened their lot.
And boomers are split on the issue: 30% said policies created by their generation had made things worse, 32% said they are better, and 34% said that they had done neither.
Why it matters: If it persists, the generational divide could turn into political rivalry as the generations compete for limited tax dollars — millennials seeking government help as automation takes hold, and boomers insisting on promised levels of Social Security and Medicare.