Welcome back. This is FoW's first edition in the new Wednesday slot. Let me know how this works into your reading routine — and about anything else on your mind. Just reply to this email, or drop me an email at steve@axios.com. Meanwhile, please invite your friends and colleagues to join the conversation. Let's move to the newsletter, starting with a call for ...
https://www.axios.com/newsletters/axios-future-1449c975-bb51-43a6-8996-84f35e76a09b.html?chunk=0#story0
1 big thing: Breaking up Big Tech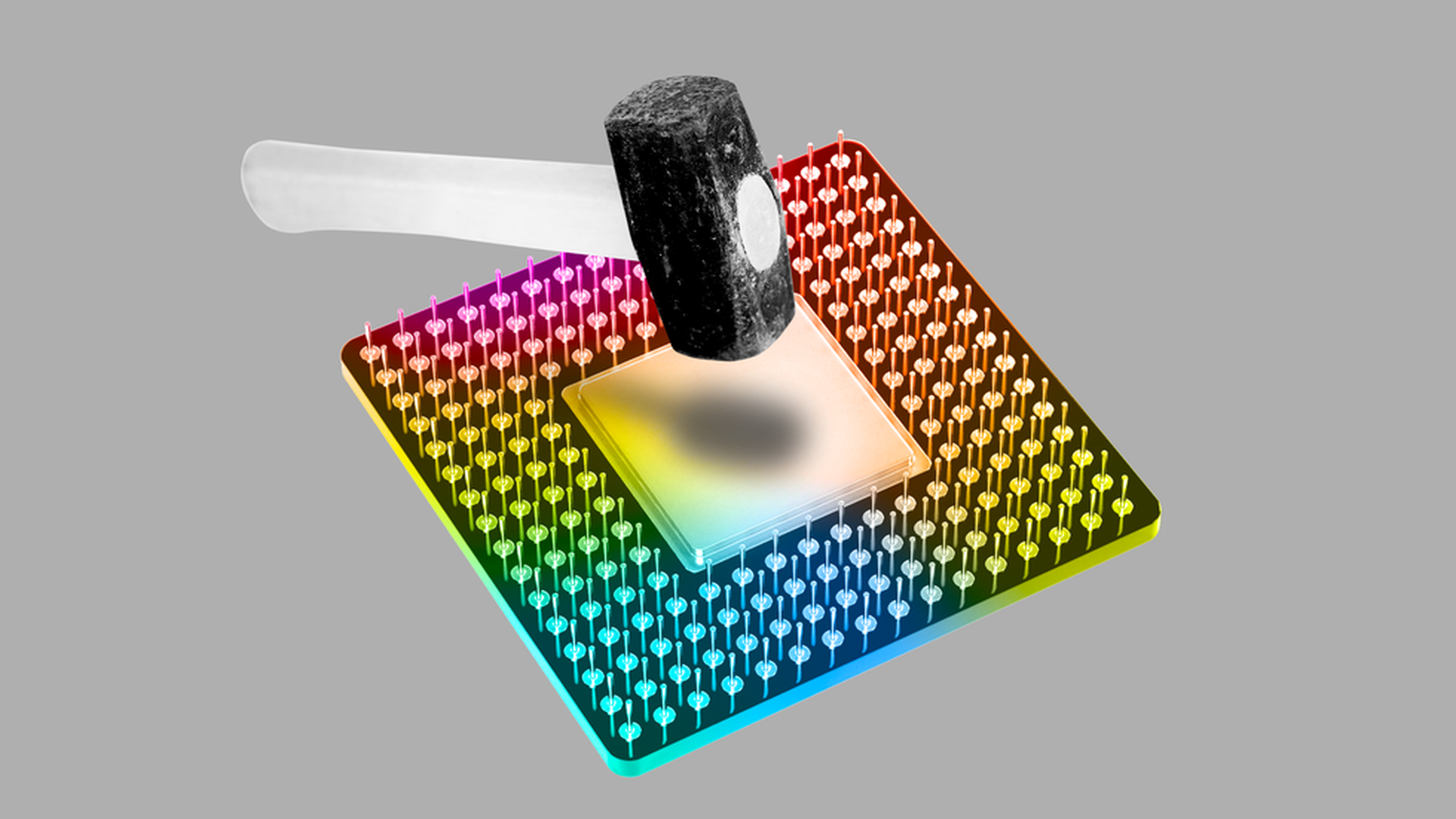 Yoshua Bengio, the artificial intelligence pioneer, says the centralization of wealth, power and capability in Big Tech is "dangerous for democracy" and that the companies should be broken up.
Bengio, a professor at the University of Montreal and a member of the three-man "Canadian Mafia" that pioneered machine learning, the leading method used in AI, tells Axios that Big Tech has amassed an intense concentration of resources in AI, and that a concentration of talent and knowledge leads to more concentration. "We need to create a more level playing field for people and companies," he said.
Why it matters: "Concentration of wealth leads to concentration of power," Benjio said. "That's one reason why monopoly is dangerous. It's dangerous for democracy."
The background: Bengio's remarks are notable because of his stature in the AI community, but moreso since he and his peers all either directly lead or consult for Big Tech's AI programs — Geoffrey Hinton consults for Google; Yann LeCun for Facebook; and he himself for IBM. Ruslan Salakhutdinov, a protege of Hinton's, runs Apple's AI research effort.
I asked Bengio if the companies should be broken up. He harrumphed and responded that anti-trust laws should be enforced. "Governments have become so meek in front of companies," he said.
https://www.axios.com/newsletters/axios-future-1449c975-bb51-43a6-8996-84f35e76a09b.html?chunk=1#story1
2. Howard Schultz and jobs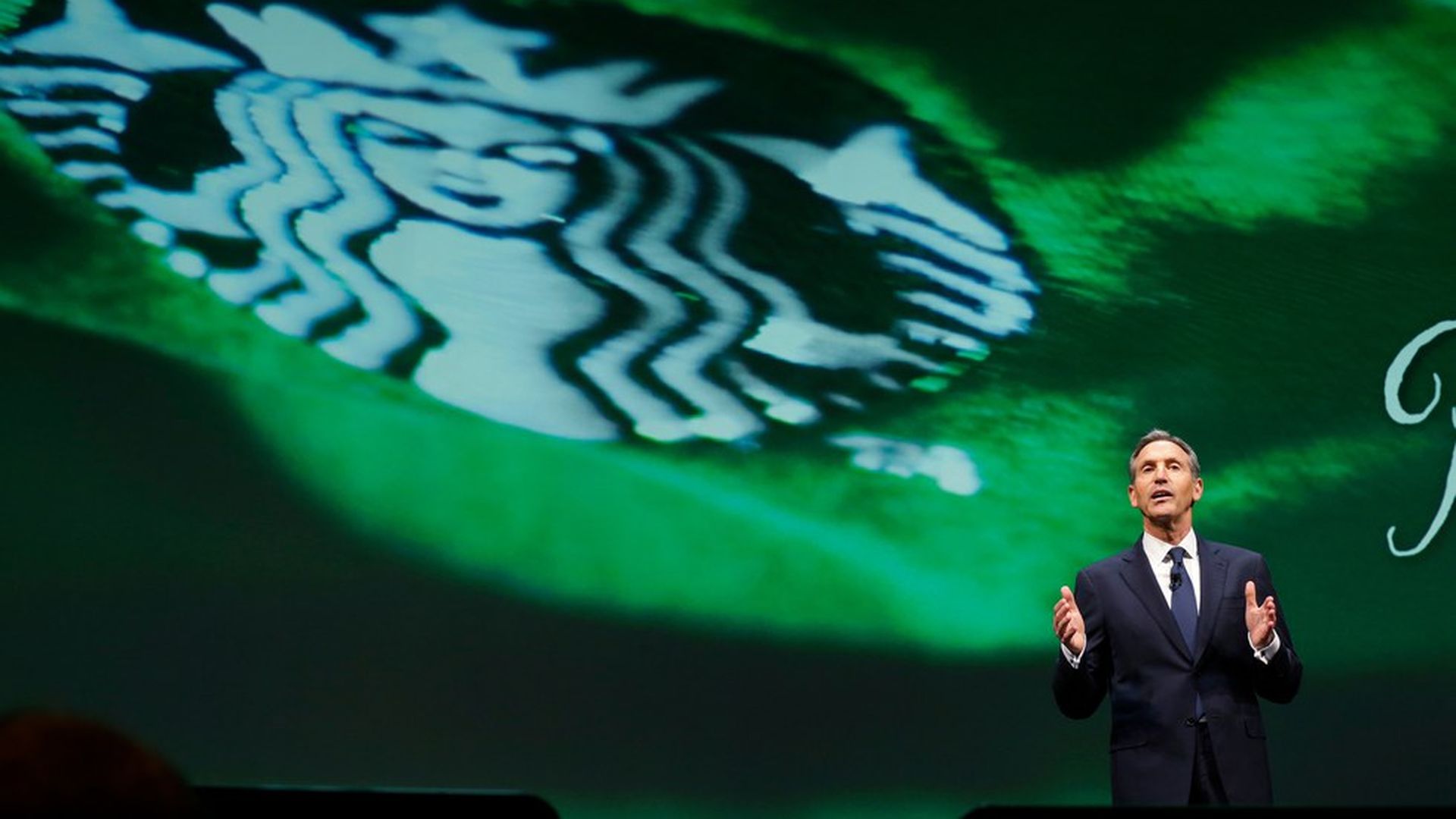 Howard Schultz, who rose from the projects in Brooklyn to create Starbucks, is making it a personal mission to find jobs for some of the least-advantaged and, in his view, most deserving in the United States: veterans and their families, refugees, and, with a job fair today, young people who are neither going to school nor working.
We caught up with Schultz at the Convention Center in downtown Washington, DC, where Starbucks and about a dozen other companies were conducting interviews with some 1,800 job-seekers aged 16 to 24 years old, seeking to hire as many as possible on the spot along with others over the coming months.
Why it matters: Schultz and his partners are attempting to pull a much-overlooked segment of U.S. society into the work force at a time that public hostility is driven in large part by low and stagnant salaries, and deep pockets of joblessness in inner cities and rust belts.
https://www.axios.com/newsletters/axios-future-1449c975-bb51-43a6-8996-84f35e76a09b.html?chunk=2#story2
3. The American rush north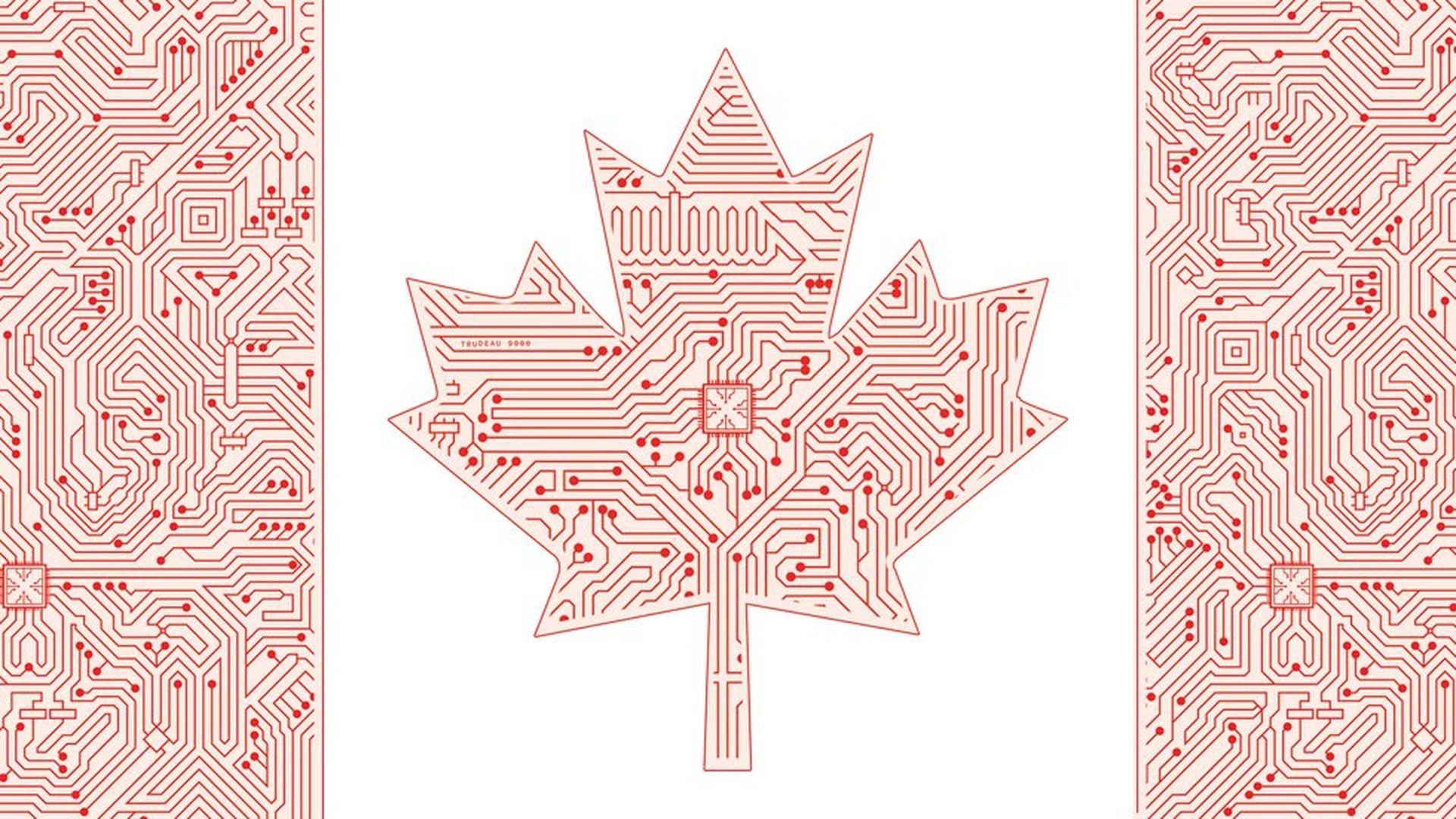 Numerous startups in the tech hub of Toronto say they have had steady, double-digit increases in job applications from the United States since the November presidential election. It's among the first concrete evidence that President Trump's hard line on immigration may be impacting the global race to attract the best minds.
There is more:
U.S. applications to the University of Toronto, a leading center for the study of artificial intelligence, have risen 80% since November, the school says.
And a "reverse brain drain" is under way, with talented Canadians heading back home rather than remaining in U.S. tech hubs like San Francisco and New York.
"I've been in tech for over 20 years in Canada and in Silicon Valley, too. I've never seen candidates from the U.S. apply for Canadian positions from places like Silicon Valley," Roy Pereira, the CEO of Zoom.ai, told my colleague Shane Savitsky. "That's never happened."
Why it matters: Since Trump's election, with his attacks on immigration and threats to cut back on visas, France, China and Canada, among other countries, have openly sought to poach American technologists and scientists (as we have written). The reports from Toronto suggest a threat to the United States' long edge as the pre-eminent magnet for the world's brightest scientific students and professionals.
https://www.axios.com/newsletters/axios-future-1449c975-bb51-43a6-8996-84f35e76a09b.html?chunk=3#story3
4. Fallen Olympic dreams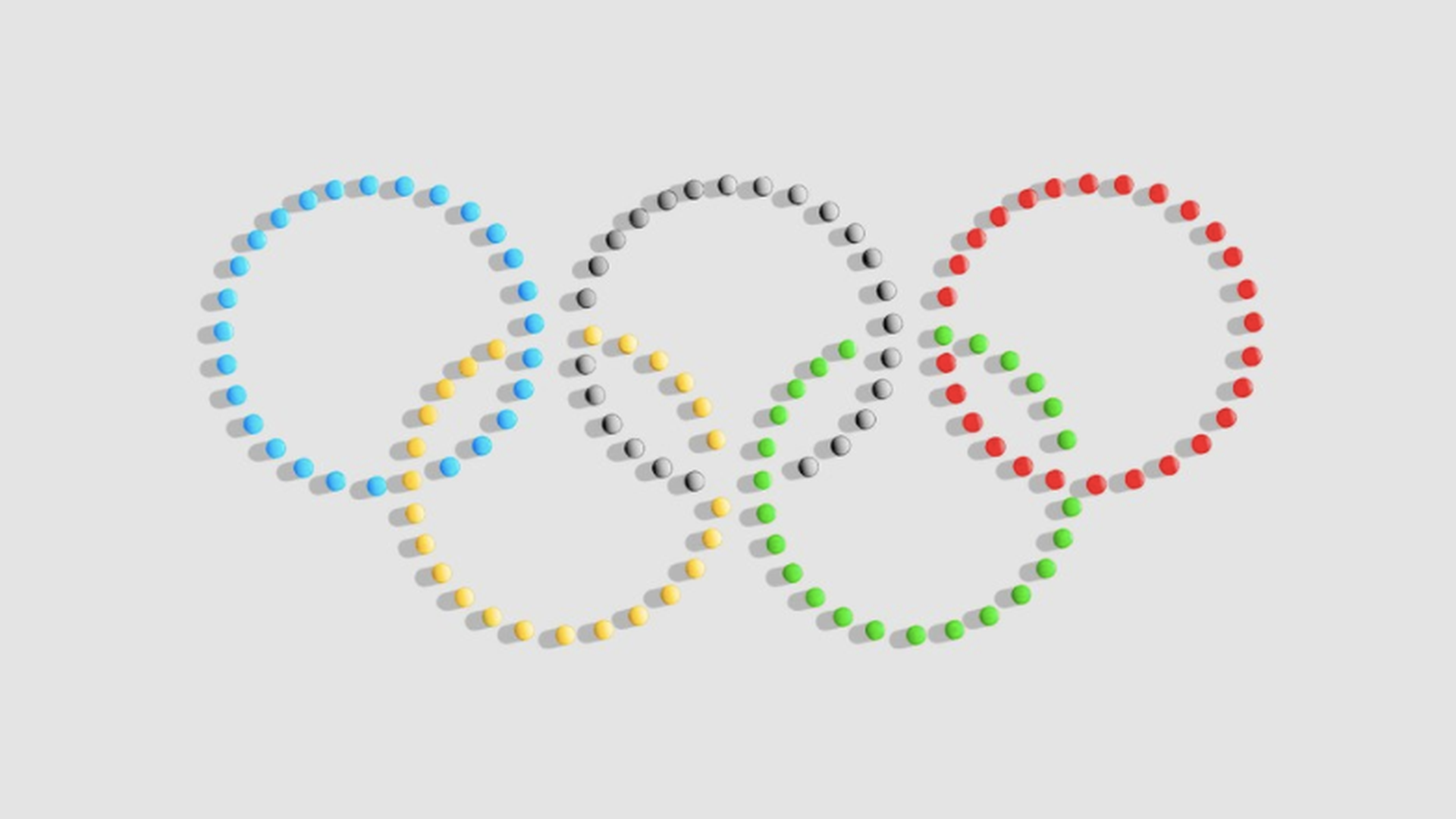 When American shot-putter Adam Nelson learned he had won the 2004 Olympic gold medal, he didn't feel elation—he could only contemplate what he had lost.
That's because Nelson's triumph wasn't confirmed on the playing field, but in a laboratory nearly eight years after the event, when the International Olympic Committee determined that the man who had edged him out for the gold, Ukraine's Yuriy Bilonoh, had used steroids to win. Nelson was finally awarded his gold—but in 2013, in a rushed meeting with an IOC official outside Burger King at Atlanta Airport.
The job of Olympic athlete is among the most respected on the planet, often worth lifelong glory and millions in sponsorship deals and appearance fees—if you are awarded what you deserve, when you deserve it. My colleague Chris Matthews spoke with Nelson, who reckons he lost $2.5 million in fees over five years.
Why it matters: In 2016, the IOC disclosed that doping cheats had robbed dozens of athletes of their deserved medals. But for many of those vindicated, any elation has been clipped by the reality of lost windfalls. "There will never be an opportunity to go back and reap those rewards," Nelson says.
https://www.axios.com/newsletters/axios-future-1449c975-bb51-43a6-8996-84f35e76a09b.html?chunk=4#story4
5. Worthy of your time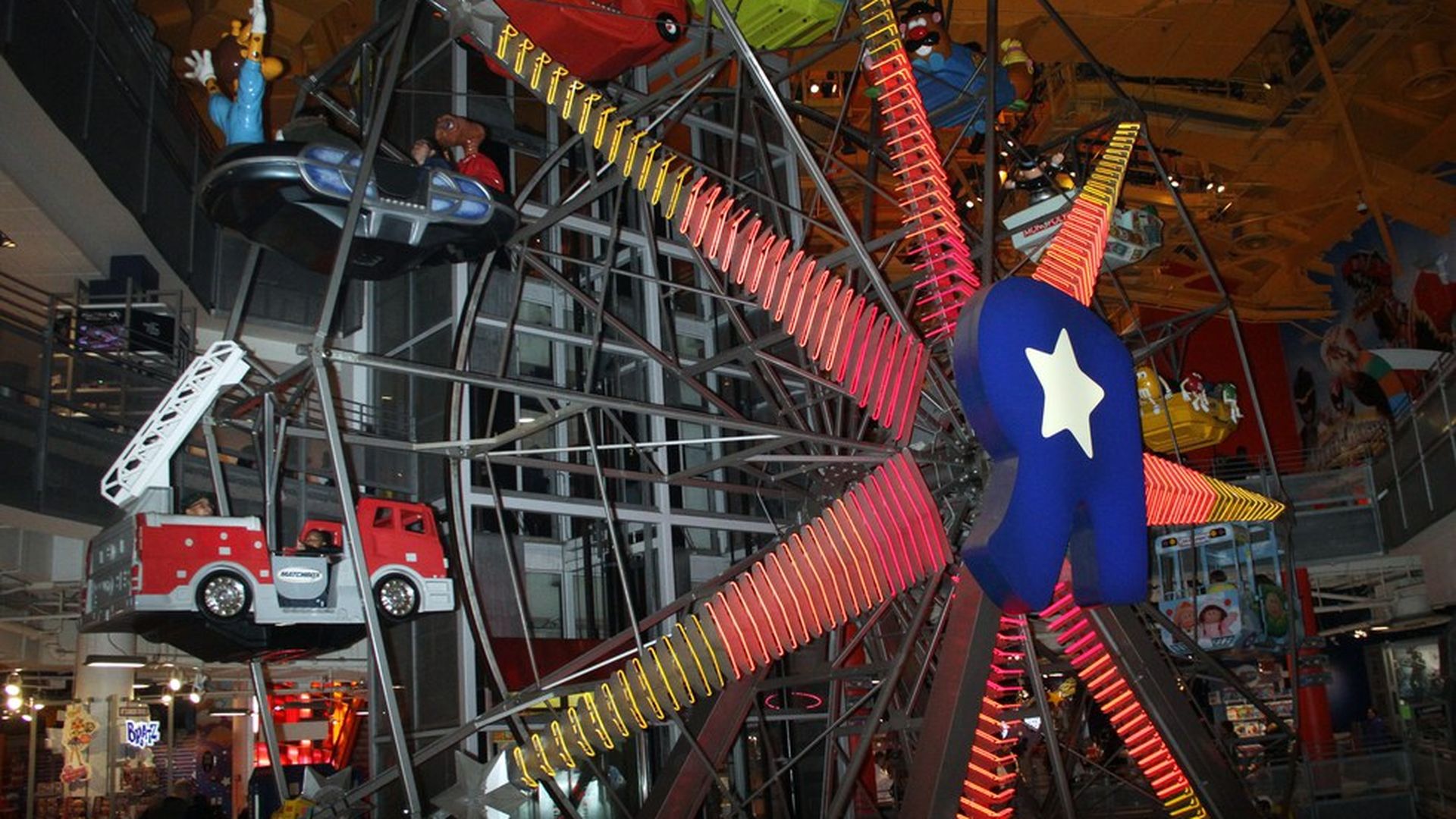 https://www.axios.com/newsletters/axios-future-1449c975-bb51-43a6-8996-84f35e76a09b.html?chunk=5#story5
6. 1 fun thing: Mayhem and vending machines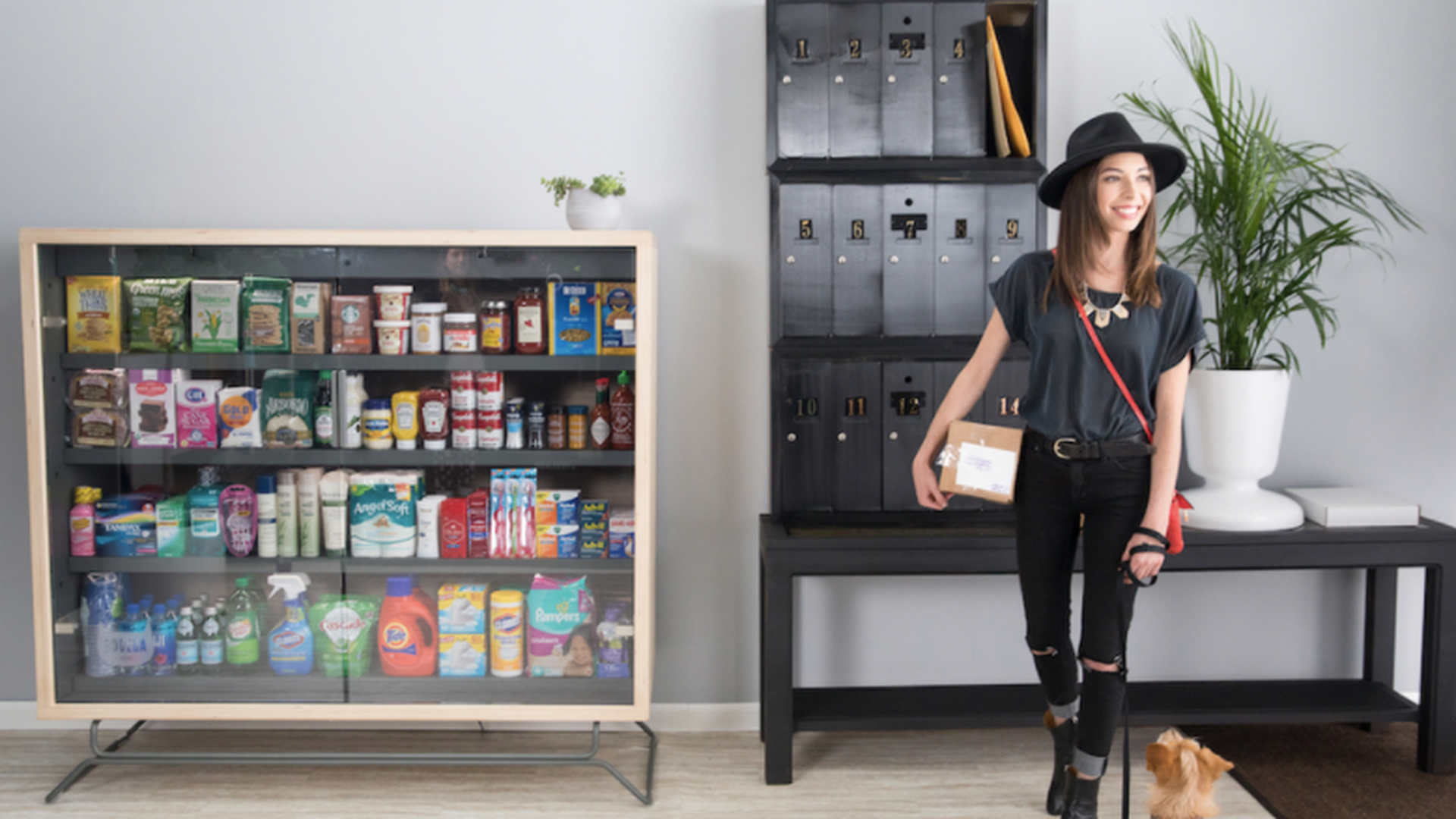 Two ex-Googlers are creating a commotion with a Plain Jane recontemplation of the standard issue vending machine, reports my colleague Erica Pandey. Ashwath Rajan and Paul McDonald are promoting the installation of small shops in the lobbies of dorms, offices and apartments, stocking them with typical convenience store items, and allowing payment with a mobile app (photo above). No advance there. But social media is erupting with outrage at the threat to the traditional corner store.
The venture, which Rajan and McDonald call Bodega, invents precisely nothing: Percival Everitt conceived of the vending machine in 1883. Lobby pantries go back to Shakespeare and before. Throughout, immigrants and others have opened and run their convenience stores.
But inflamed attacks quickly followed Bodega's Sept. 13 launch in 30 locations in San Francisco, including from places where Bodega does not exist. "You can't just bundle cultural appropriation and gentrification and call that a company," tweeted Daniel Mortenson, a Brooklyn freelance writer.
Against the fear of a threat to the livelihoods of the middle-class immigrant families who often own these stores, McDonald wrote at Medium, "Challenging the urban corner store is not and has never been our goal." Instead, Bodega will go to "places where commerce currently doesn't exist."