Thanks for subscribing and welcome back. Next week, Joe Uchill is launching a terrific new newsletter — Codebook, on cybersecurity, cyber war and cyber break-ins. I urge you to sign up here.
On to the Future of Work. Please invite your friends and colleagues to join the conversation. Write me anything on your mind, including about what you are reading here. Just hit reply to this email, or message steve@axios.com. Let's start with ...
https://www.axios.com/newsletters/axios-future-14184f9d-1114-4abd-8829-3f0dc03f9559.html?chunk=0#story0
1 big thing: China's demand for western tech secrets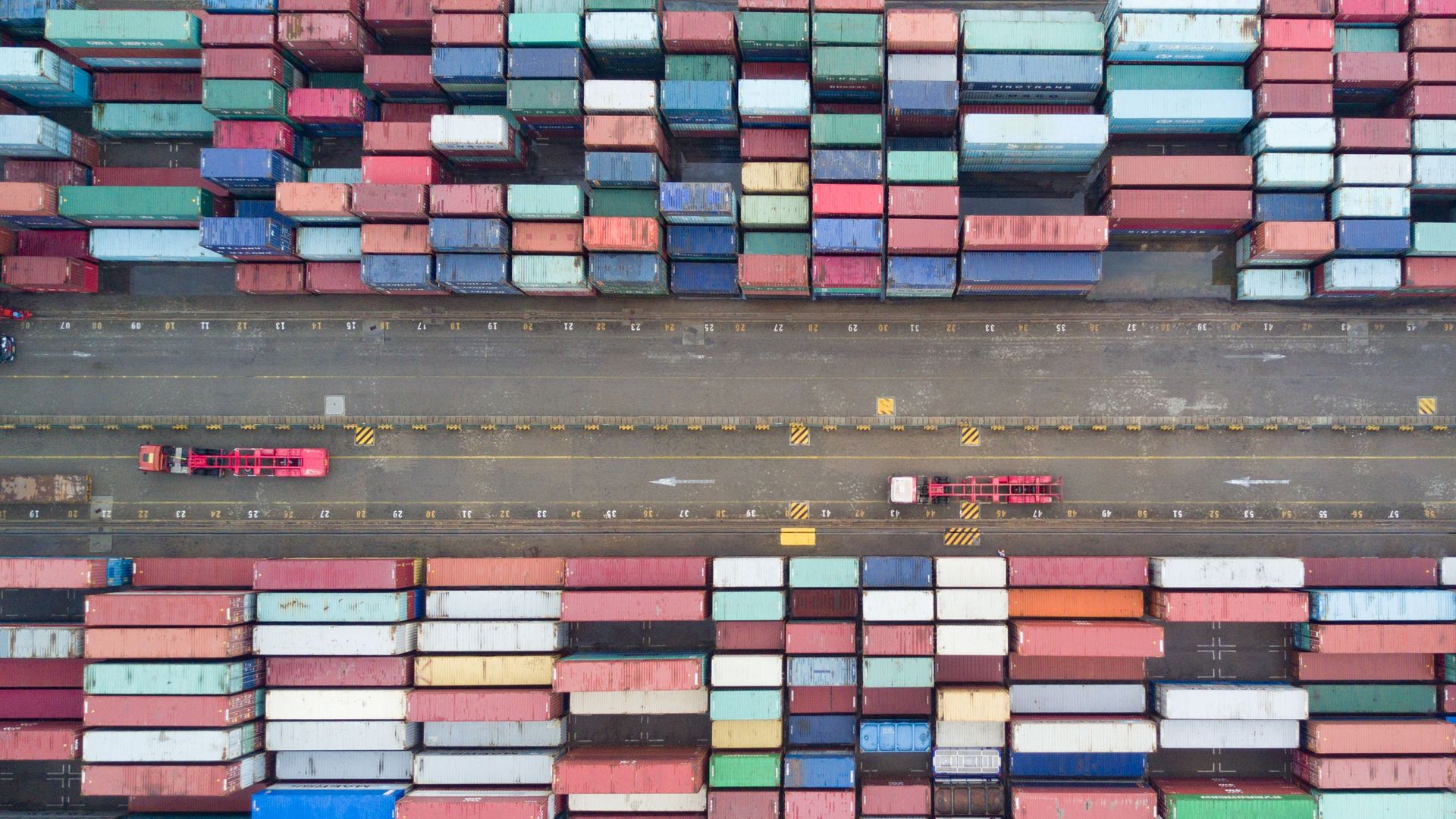 For decades, western companies have griped that Beijing is forcing them to hand over tech secrets and source code as a price of access to the Chinese market. Now they have a White House prepared to act forcefully to stop it — starting tomorrow, Axios' Jonathan Swan reports — but the fear is a tit-for-tat trade war, which could be costly in the form of business and jobs.
What's happening now:
The background: For Beijing, the demand for tech secrets is part of its pathway to an advanced economy in order to keep delivering economic growth to the Chinese people, says Mary Lovely, an economics professor at Syracuse University. "Political stability is the key," she tells Axios.
This is not something new. Starting in the 1930s, the Soviets under Stalin developed their industrial base by inviting American and German companies to build steel mills, railroads and dams. They then kicked them out.
How to fix it:
Josh Kallmer, senior vice president of global policy at the Information Technology Industry Council, says the U.S. solution should be carried out cooperatively with Europe and Japan.
One possibility is to mirror Chinese practice — say to demand that Huawei, as a price of doing business in the U.S., forms a joint venture with a U.S. company and transfer its source code, according to James Andrew Lewis, a tech and China expert at the Center for Strategic and International Studies.
"The Chinese do fear reciprocity. When you mention it, you can just see them go rigid," Lewis tells Axios.
https://www.axios.com/newsletters/axios-future-14184f9d-1114-4abd-8829-3f0dc03f9559.html?chunk=1#story1
2. The AI war ...
One of the most urgent themes in technology is the global rivalry for dominance of the evolving sector of artificial intelligence — geopolitical and economic supremacy is said to be at stake. Experts say the U.S. and China are the top contenders, but other nations, including Russia, are working on AI, too.
Why it matters: "The global spread of a technosystem conceived in, and to an unknown extent controlled by, an undemocratic, authoritarian regime could have unprecedented historical significance," the Economist writes in its latest edition.
Robert Work, a former deputy secretary of defense in the Obama Administration, tells Axios that this contrast — the difference between how democratic and authoritarian systems tend to operate — means "how we use AI will be different."
In September, for instance, Vladimir Putin said that whoever leads AI "will become the ruler of the world." Given Putin's effort to "attack the cohesion of democratic countries" the last two years, if he did have sophisticated AI, he "would be able to probe divisions of the entire society," said Work, who is a board member at Govini, an analytics firm.
"Russia looks at this as 'active measures,'" meaning as part of its longstanding system of clandestine attack on other countries.
With China, the AI race is likelier to have an economic texture, said Andrew Moore, dean of computer science at Carnegie Mellon University. "It will be the economic question of who will be the Googles, Amazons and Apples in 2030. There is a good chance they are more likely to come out of China than the U.S.," Moore tells Axios.
https://www.axios.com/newsletters/axios-future-14184f9d-1114-4abd-8829-3f0dc03f9559.html?chunk=2#story2
... and fast-improving Chinese technologists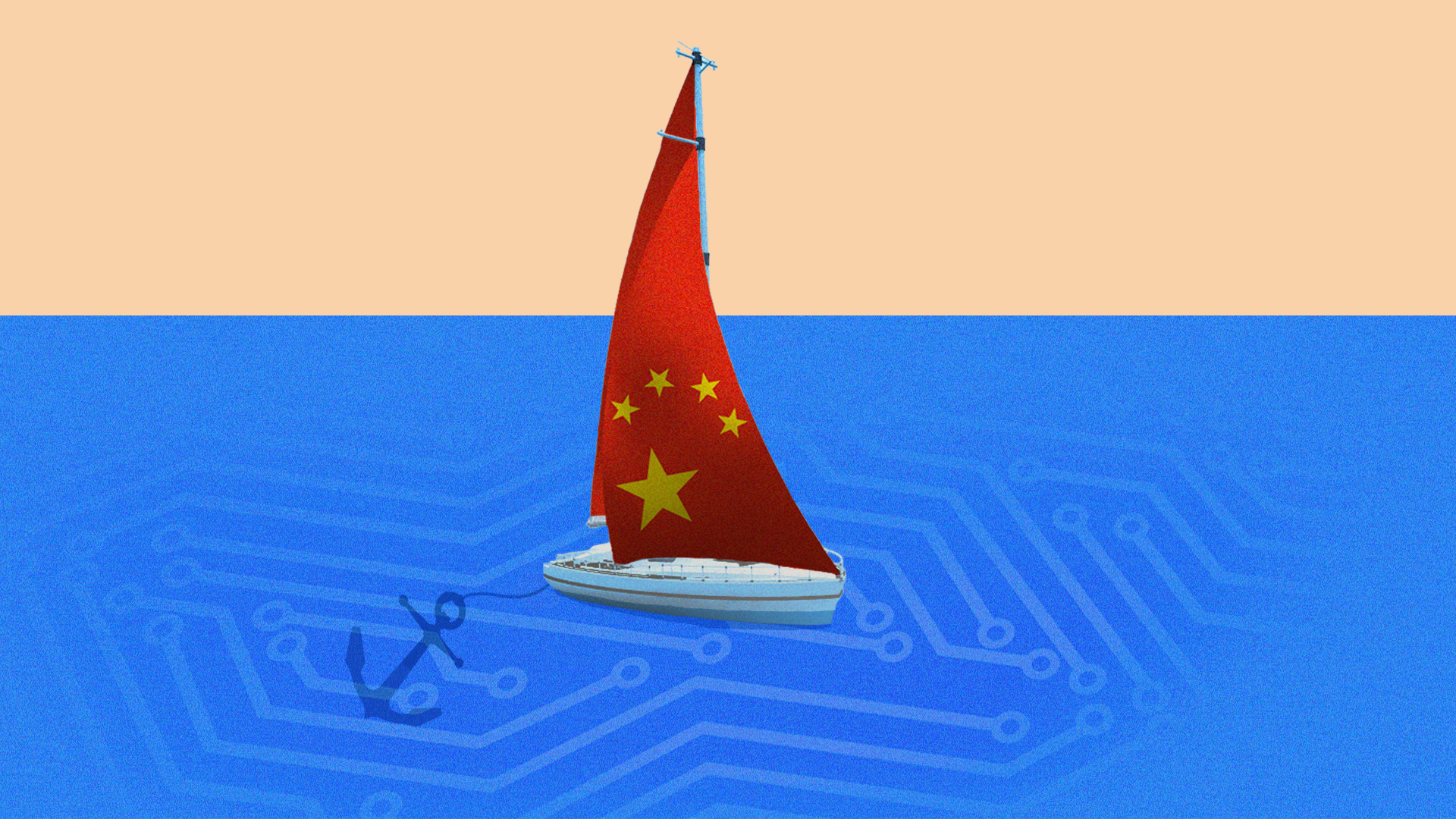 We reported last week that, against the prevailing narrative that China has more or less already won the artificial intelligence race, some experts say there is still very much a contest. They said this is because while China and its companies are spending a lot of money to dominate AI, they continue to be held back by intellectual inflexibility — they cannot or will not pivot as quickly as western researchers, and may always be fated to be behind.
Some FOW readers pushed back: Their take is that China is either already in or is on its way to the catbird seat when it comes to AI. "We do have sustainable differentiation, but China learns fast," Bart Riley, an advanced battery expert, told me.
What we're hearing: In response, I called around for more of this side of the debate.
1. Carnegie Mellon's Andrew Moore, also quoted in the above post, told me that AI is moving along two tracks — research and development. And, if the aim ultimately is to be the greatest AI commercial gargantuan — to create the new Googles and Amazons, as discussed above — it is the latter category where focus is important.
Even if AI researchers make no further major advances, they have accomplished enough already "for hundreds or thousands of important applications of AI," Moore said. "There is plenty of new technology waiting for someone to get around and implement."
"What is blocking you is access to trained people. This is where China is in good shape," he said.
2. Hector Abruña, a professor and battery researcher at Cornell University, said the time is over when China's best students go to the U.S. to study and stay to live there.
They still go to top U.S. universities for the cachet, but then many return home and work in leading labs there.
That has created "a dramatic turnaround" in terms of the quality of Chinese science, he told Axios.
https://www.axios.com/newsletters/axios-future-14184f9d-1114-4abd-8829-3f0dc03f9559.html?chunk=3#story3
3. 1 out of 5 U.S. stores are at risk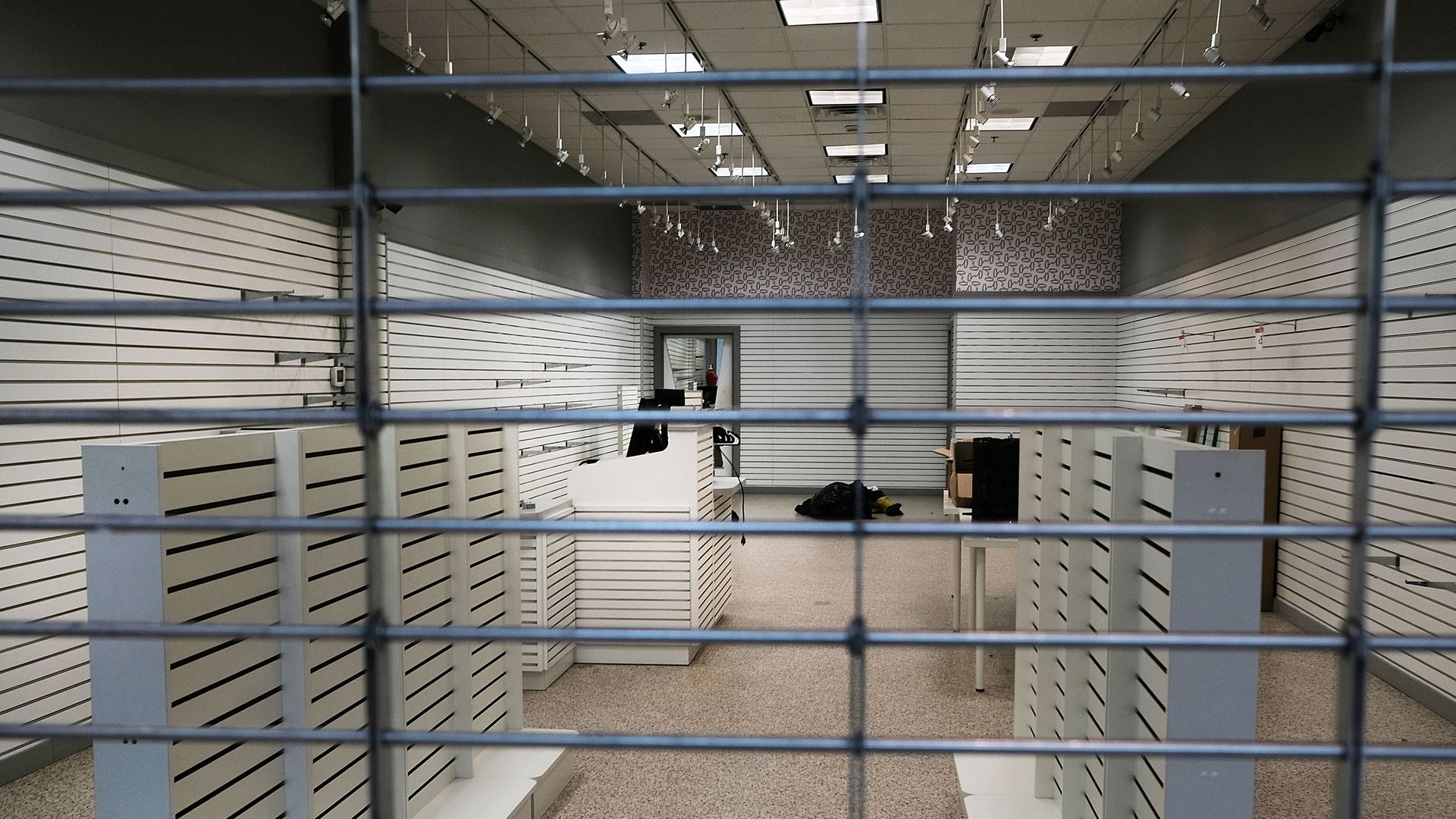 Amid a retail bloodbath last year and the first two months of 2018, the U.S. still has far too many shops, and their numbers need to shrink — 1 out of 5 need to close to reach the historical average, according to Costar, a research firm.
By the numbers: Ryan McCullough, senior real estate economist with Costar, said the U.S. has 18% too much retail space when compared with the historical average.
To return to where they should be, U.S. retailers would need to maintain current sales, but close almost 1.6 billion square feet of selling space.
"We aren't predicting that is going to happen, but it does explain why closures are so prevalent today!" McCullough said in an email exchange.
In fact, Cushman & Wakefield, the real estate brokerage firm, is forecasting that 12,000 stores will close in the U.S. this year, up 25% from the 9,000 that were shuttered in 2017.
https://www.axios.com/newsletters/axios-future-14184f9d-1114-4abd-8829-3f0dc03f9559.html?chunk=4#story4
4. Worthy of your time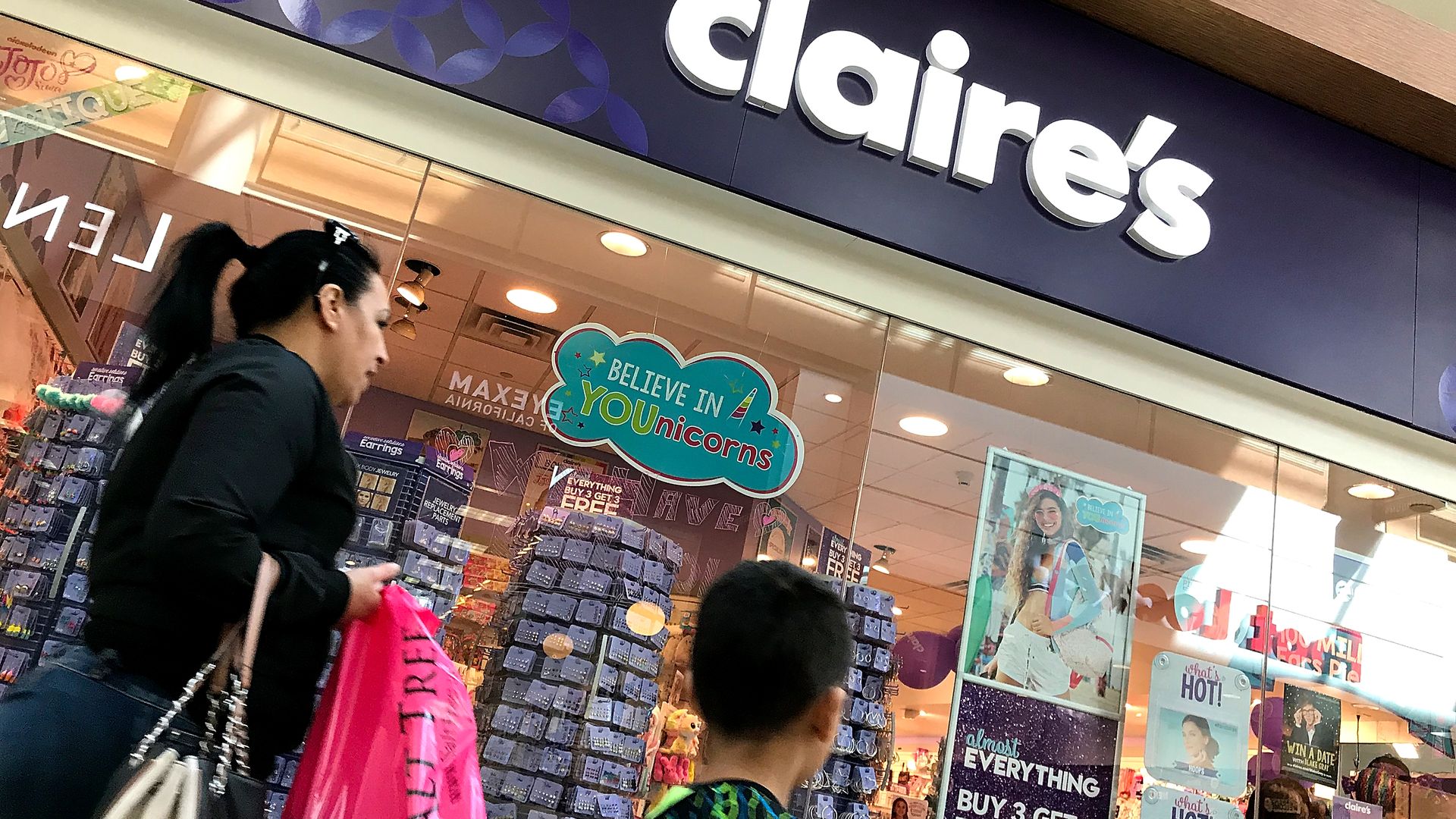 https://www.axios.com/newsletters/axios-future-14184f9d-1114-4abd-8829-3f0dc03f9559.html?chunk=5#story5
5. 1 fun thing: Bezos' new pet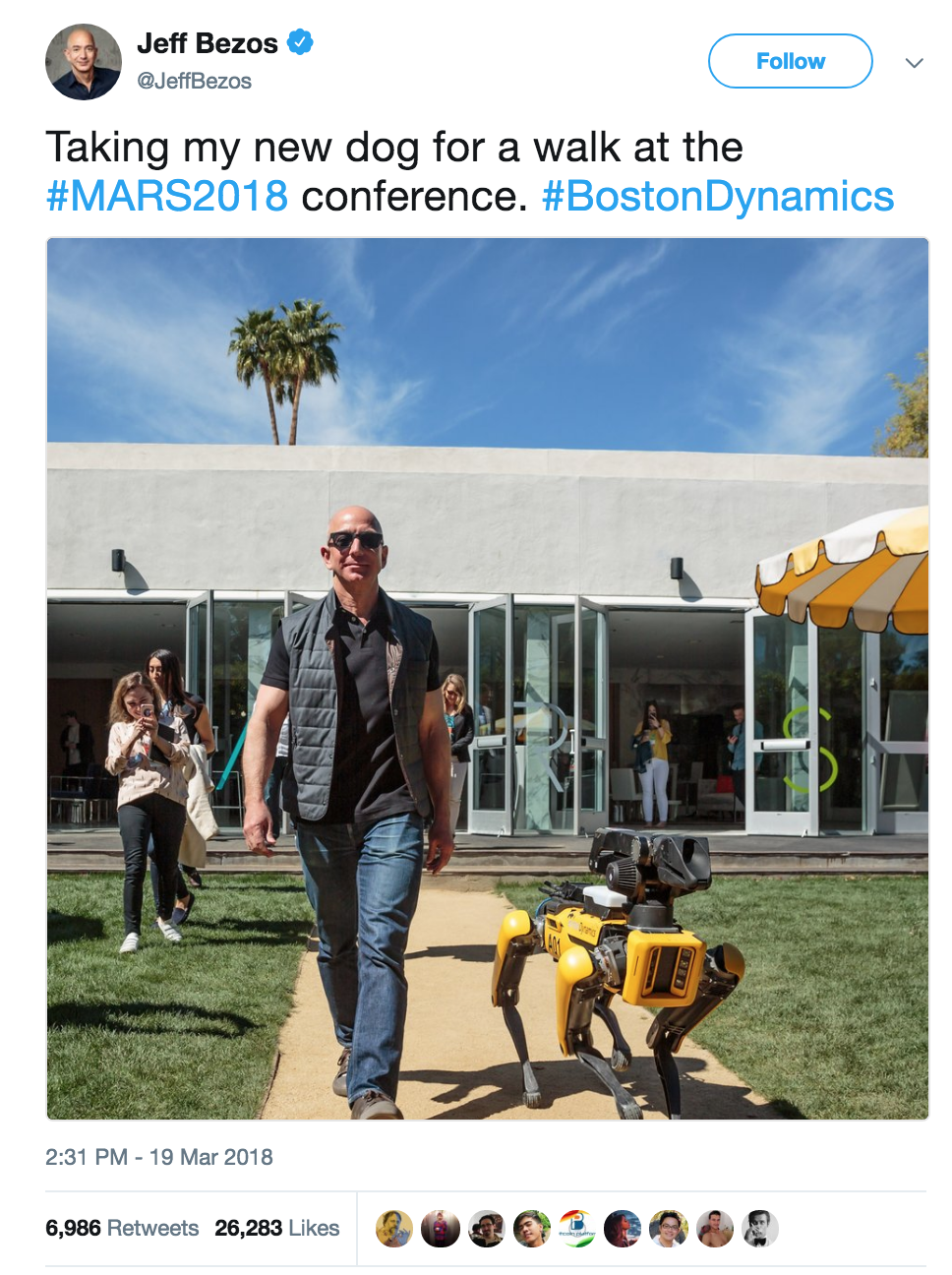 The invitation-only MARS conference, held in Palm Springs, Calif., is all about robots, reports CNET's Jennifer Bisset. And by the look of Twitter, much of it was also about Jeff Bezos, the CEO of Amazon, who was photographed and tweeted in numerous settings galavanting with robots.
The mechanical dog above, SpotMini, was created by Boston Dynamics.
https://www.axios.com/newsletters/axios-future-14184f9d-1114-4abd-8829-3f0dc03f9559.html?chunk=6#story6
6. Bonus fun thing: slower food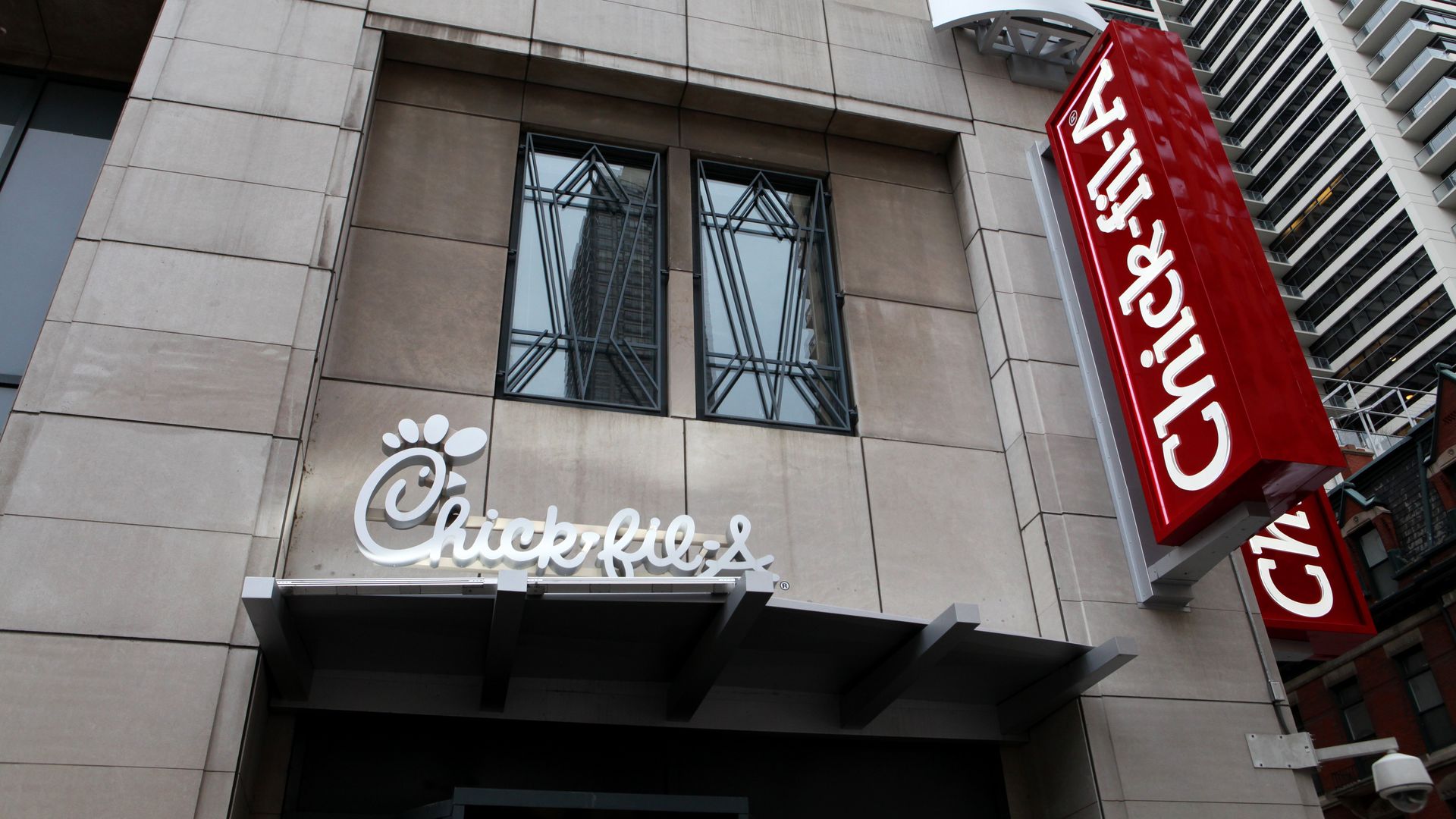 Is it a huge deal whether your burger and fries arrive in a little under three minutes versus four? It does if you care about your rank in QSR Magazine's list of the fastest drive-thru chains in the U.S. — especially if, say, you happen to be McDonald's and your speed somehow dropped a full half-minute since the last sorting.
By the numbers: According to QSR, the fastest fast food is Raising Cane's, a chicken-finger joint based in New Orleans. On average, you got your fingers in 168 seconds. Chick Fil-A was the longest on the list, fulfilling an order in 251 seconds. It took a full 21 seconds longer to be delivered a meal at Burger King, and more than a minute at McDonald's (31 seconds longer than the last list).
But, but but: Some got faster. Taco Bell cut eight seconds off its serving time, delivering its Mexican meals in 212 seconds; and Burger King's showed a 12-second improvement.