Welcome back. Please invite your friends and colleagues to join the conversation. Tell me anything on your mind, including about what you are reading here and in the daily stream. Just reply to this email, or reach me at steve@axios.com. Let's start with ...
https://www.axios.com/newsletters/axios-future-0f1a30e6-c0b6-41b2-b31c-8fe958b523a1.html?chunk=0#story0
1 big thing: AI and geopolitics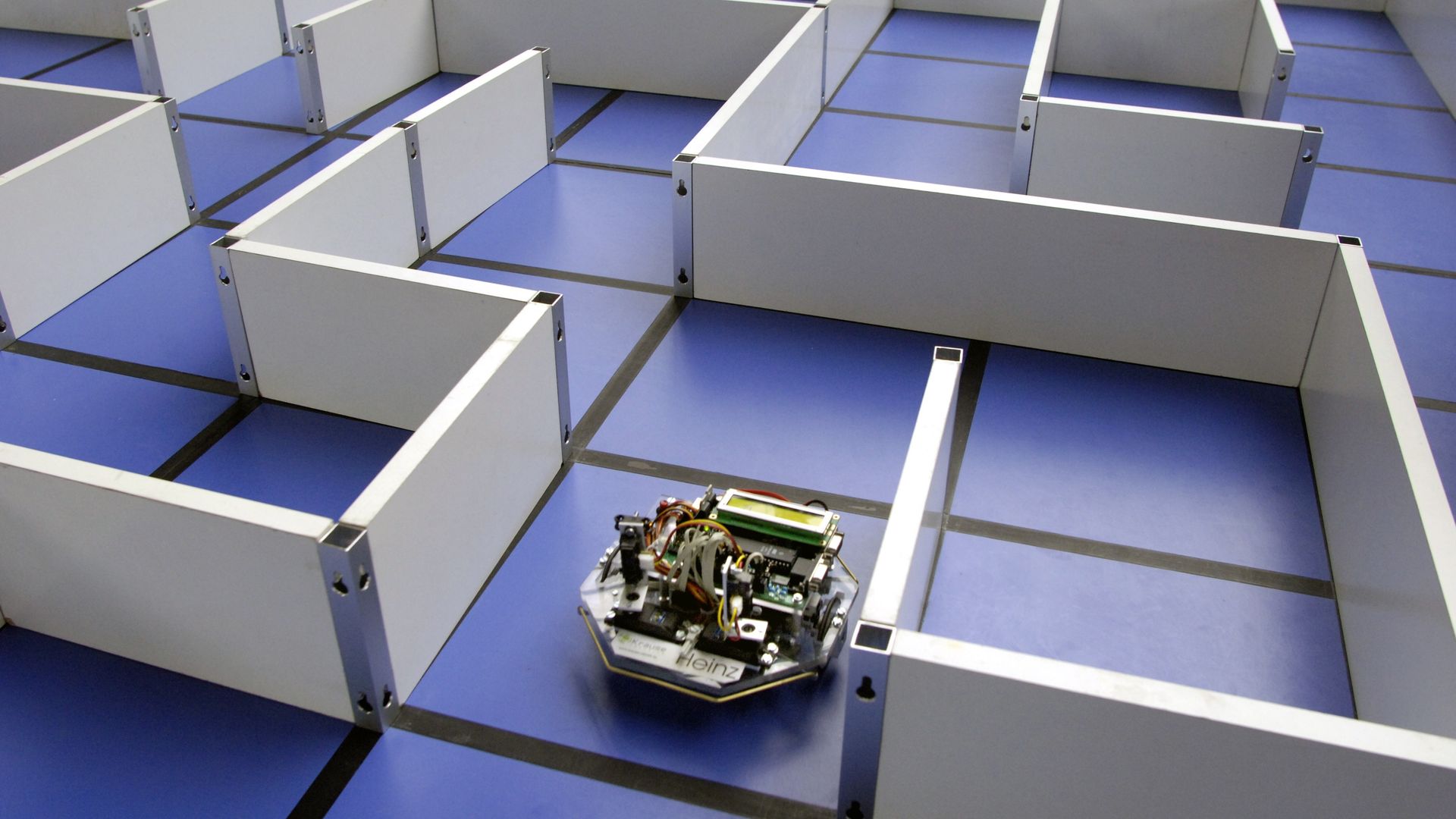 Artificial intelligence is becoming a dimension of grand geopolitics — countries are worried about who will achieve the big advances first, and AI technology is merging with traditional military doctrine.
Why it matters: AI is now "about political dominance. It's fear over who has the better AI system," says Deepashri Varadharajan, an analyst with CB Insights who published a new AI report today. Some of the report's findings:
The Chinese juggernaut is broad, with an effort to deploy AI in sectors including agriculture, logistics, health care, media, in addition to its military.
Worried about China's advances, Japan and India have combined forces to introduce AI and robotics into their own defense sectors, the Times of India reports.
The trend is notable in two areas — patents and startups, the report says:
Last year, Chinese companies accounted for just 9% of AI startup deals done globally. But those deals comprised 48% of the dollar value, compared with 38% for American startups.
Key fact: In 2016, the Chinese share was just 11.3%.
Patent applications may not be proof of actual innovation, but they can be used as an indicator of determination — 641 patents asserting AI were published in China last year, compared with 130 in the U.S.
https://www.axios.com/newsletters/axios-future-0f1a30e6-c0b6-41b2-b31c-8fe958b523a1.html?chunk=1#story1
2. High demand, high anxiety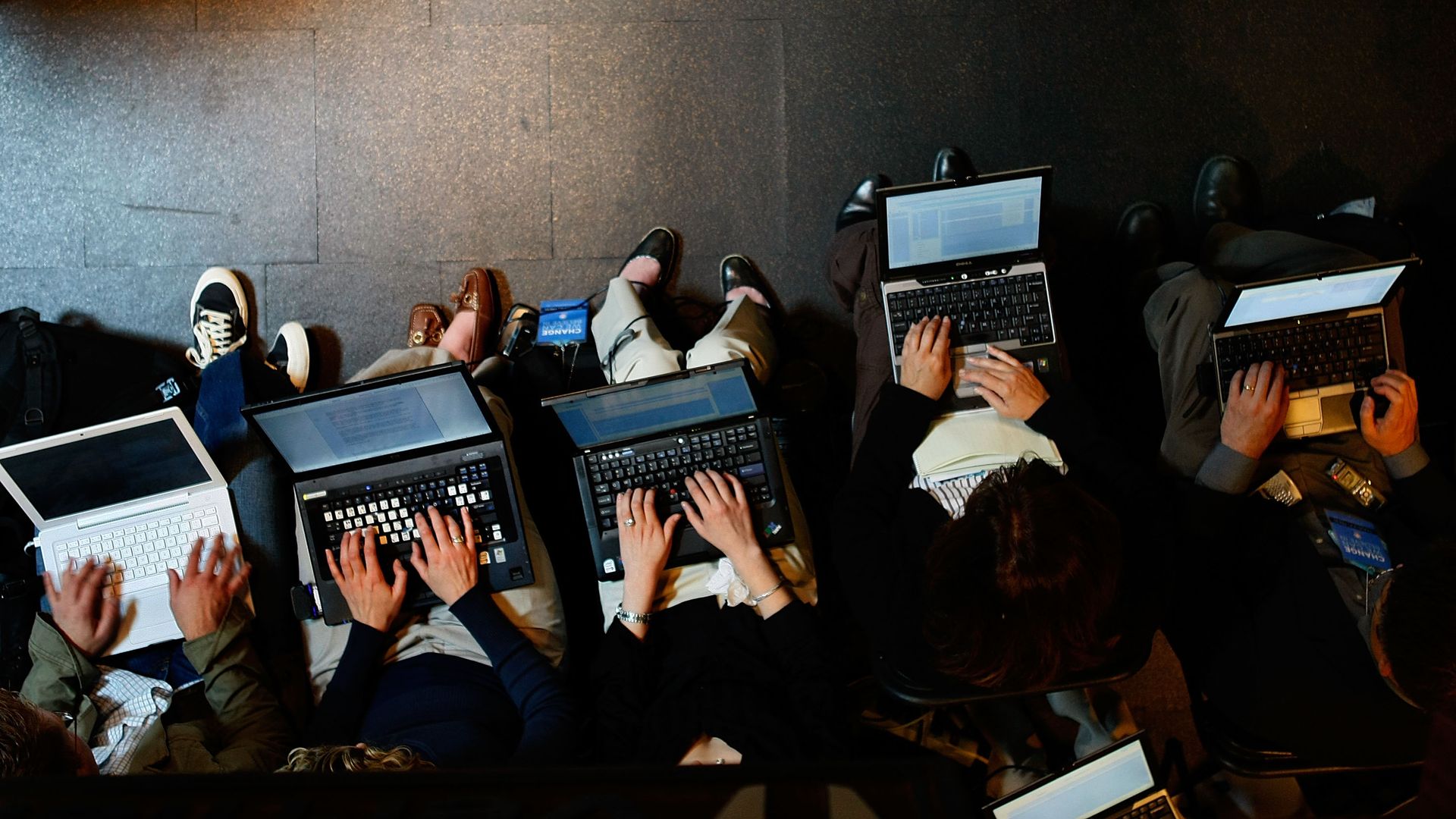 At a time of a federal crackdown on immigration, American companies say they need more foreign skilled workers to fill open positions, and that they are offering generous perks to attract them.
Yes, but: Workers abroad are increasingly anxious about the environment in the U.S., and are pushing back, according to a new survey by Harris for immigration services firm Envoy.
Quick take: Half the surveyed companies last year said they expected to increase their foreign hires — this year, the number is 59%. But a third of their candidates are so anxious over U.S. immigration policy that they either refuse to accept, or won't start work until their visa is approved.
According to Envoy CEO Dick Burke, 42% of the companies surveyed report that foreign hires are anxious about getting through the immigration process.
As a result, a number of workers are just staying home, he says. "They say, 'My own country is modernizing. I will just stay home because it's not worth the anxiety whether I'll get back into the country,'" Burke says.
https://www.axios.com/newsletters/axios-future-0f1a30e6-c0b6-41b2-b31c-8fe958b523a1.html?chunk=2#story2
3. The 1% gap
The couple of years between 2014 and 2016 were particularly fruitful if you were part of the 1% living in San Francisco — your income surged by almost $120,000, taking you to an average of $508,000.
People at the bottom of the pay scale also got a raise — to a salary of about $31,800 from $26,000, according to a recent report by the Brookings Institution.
Both are serious increases, but one is more so — the lower rung got a 19% bump but the highest went up by 30%, report Axios' Chris Canipe and Caitlin Owens.
In other words, though both were well into the double digits, the 1 percenters got 50% more in percentage terms than the bottom rank.
Alan Berube, who wrote the report, tells Axios, "A rising tide seems to be lifting wages and employment for low-income workers in growing tech centers like Austin, Denver, Portland, Raleigh, Seattle and San Francisco. But their high-income workers are riding an earnings tsunami."
"It's no small deal for low earners' incomes to grow by $5,000 over two years in San Francisco. But that may be cold comfort in a housing market where top earnings grew by $120,000," Berube adds.
https://www.axios.com/newsletters/axios-future-0f1a30e6-c0b6-41b2-b31c-8fe958b523a1.html?chunk=3#story3
4. Notes from Janesville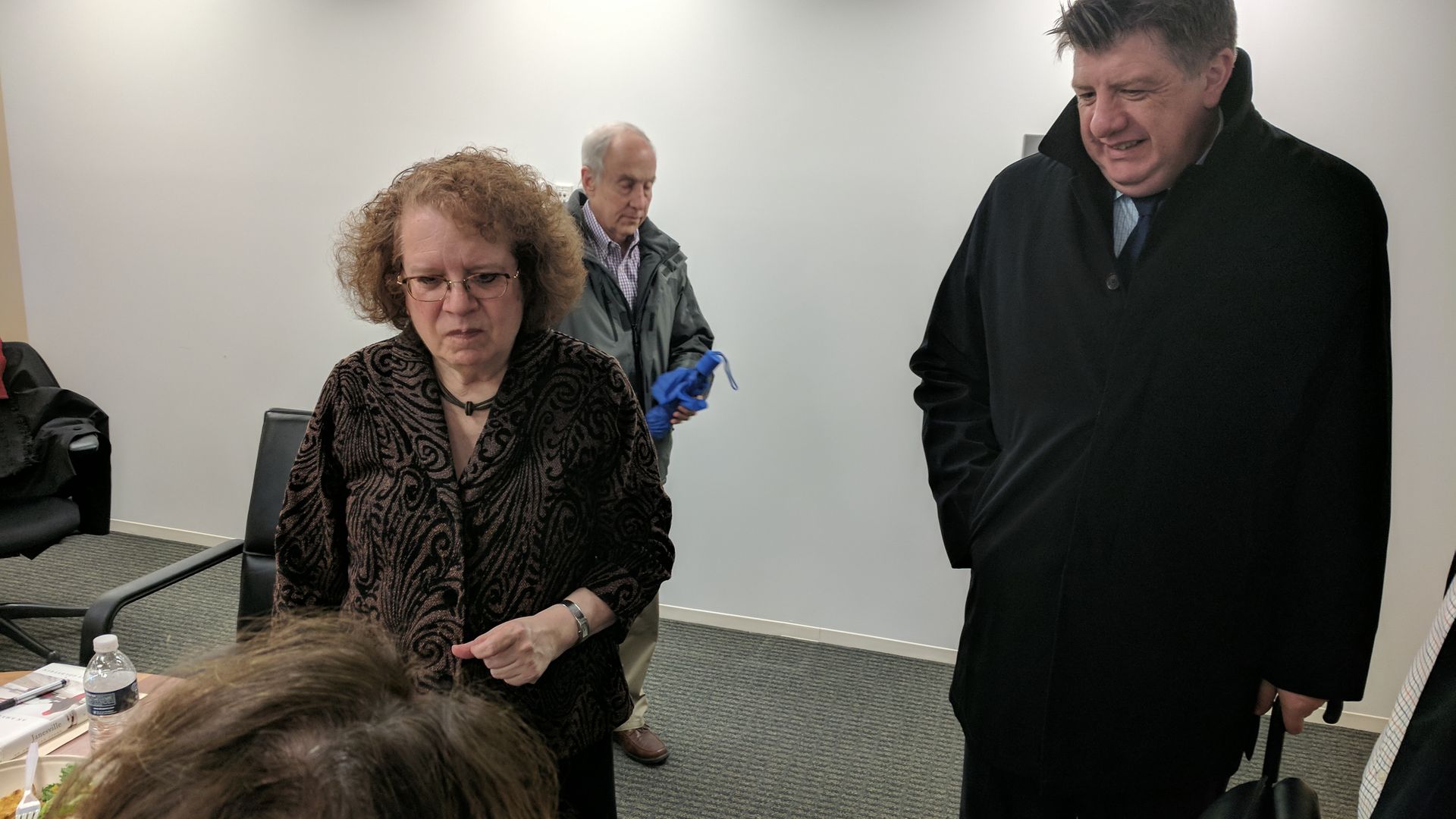 Amy Goldstein's Janesville is this year's Hillbilly Elegy — the go-to volume for understanding what is really going on in the hearts of the U.S. midsection.
The backstory: The book chronicles 6 years in a Wisconsin town where the demise of its central actor — a General Motors plant — pushes many of its long-time, middle class residents into poverty.
The primary takeaway: Goldstein commissioned a survey for her book, where she found that — contrary to popular consensus — reskilling is not necessarily the answer for reemploying people thrown out of work.
By the numbers: She found that three years after the GM layoffs began, both the level of employment and the new salaries varied:
72% of the laid-off workers who did not retrain had jobs in 2011.
61% of those who did enroll in a local technical center were employed.
Those who did not retrain were earning $6,210 a quarter, or $534 less than their income at the time they were laid off.
Those who did retrain received $3,348, a drop of almost $2,000 in their prior pay, and much less than those who did not go back to school.
The explanation: Finding a new job relies on where you are living, Goldstein says, and whether there are many available jobs even for the skilled. In the case of Janesville, there simply were not many jobs, and while one group of laid-off workers were retraining, the others were hired for those positions, and began to move up the income ladder.
https://www.axios.com/newsletters/axios-future-0f1a30e6-c0b6-41b2-b31c-8fe958b523a1.html?chunk=4#story4
5. Worthy of your time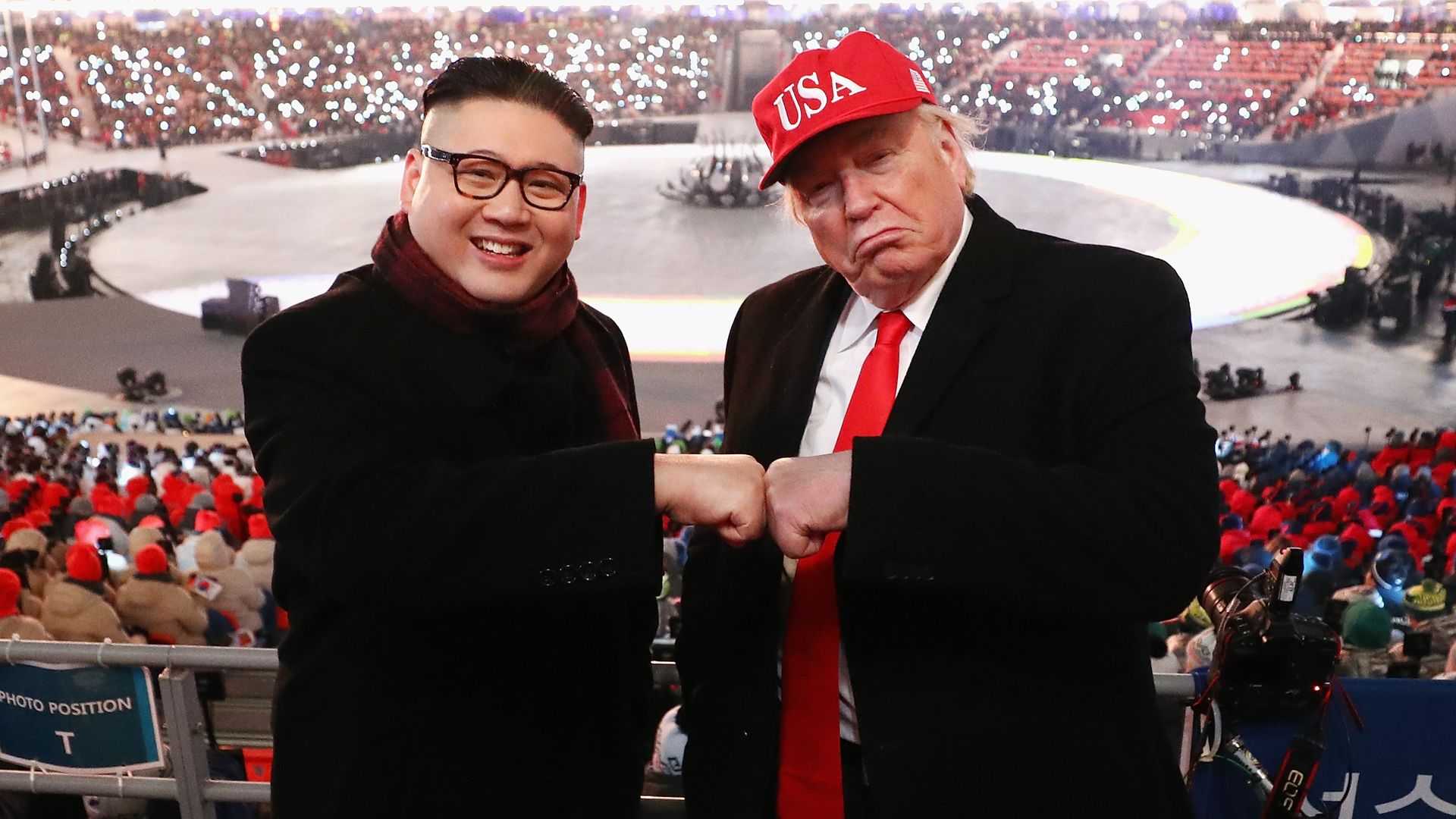 https://www.axios.com/newsletters/axios-future-0f1a30e6-c0b6-41b2-b31c-8fe958b523a1.html?chunk=5#story5
6. 1 fun thing: Robotic dogs
You've seen it by now — Boston Dynamics' latest demonstration of anthropomorphic (actually canine) pyrotechnics.
What the achievement shows: According to Chris Atkeson, a robotics professor at Carnegie Mellon University, the dogs show "excellent control of position and orientation of hand while [the] robot moves."
The issue here is mobility: Lots of robots can find a door handle and open it, Atkeson said. But "legged robots have much more mobility that current wheeled robots with two arms."
What it doesn't show: It's impossible to know whether the robots have any intelligence. That is, are they pre-programmed? Is there a team operating them by remote control? Or is there the prospect that such robots could in fact operate on their own in your home? Boston Dynamics did not say, nor did they respond to an email.
Rodney Brooks, the founder of the robotic company Rethink, tells Axios, "I will be impressed when someone not from the company can take the robots in a truck to a location of their choice, turn the robots on, and command them to go through a door, and they do it. I suspect this demo is many many years away from that capability."