Welcome back and thanks for subscribing. Please invite your friends and colleagues to join the conversation. Tell me anything on your mind, including about what you are reading here and in the daily stream. Just hit reply to this email, or message me at steve@axios.com. Let's start with ...
https://www.axios.com/newsletters/axios-future-0bf788c4-f688-45bc-acee-cefade0a8b2f.html?chunk=0#story0
1 big thing: A forecast of 2.5% joblessness
A month ago, Mark Zandi, chief economist at Moody's Analytics, delivered a jolt by forecasting a plunge in U.S. joblessness to 3.5% in 2019, a rate seen only a couple of times since the late 1940s. Now he is even more bullish — Zandi said today that, if the Fed maintains its current pace of interest rate hikes, unemployment could drop as low as 2.5% by the summer of next year.
Why it's a big deal: If that happens, it would match the lowest U.S. jobless rate since the government began tracking the figure in 1948. The precedent is two months in 1953—May and June—when the number was also 2.5%. "That was in the middle of the Korean War," when hundreds of thousands of Americans were fighting abroad and not in the workforce, Zandi tells Axios.
How he gets there: Zandi's model is built on numbers provided by ADP, the payroll processing firm, which reported today that the economy produced 235,000 jobs last month, higher than forecast. He concluded:
If the economy keeps churning out jobs at the rate of about 200,000 a month—which he expects—unemployment will plunge from the 4.1% reported in January, and below 3% next year, he said.
The labor force is growing at only about 100,000 jobs a month, which is why the higher job creation rate is eating into unemployment.
Jobs growth could even accelerate because of the combination of President Trump's tax cuts and expected government spending, Zandi said.
But but but ... wages are also rising across the country, which will register in the economy as inflation, especially as interest rates tick up.
https://www.axios.com/newsletters/axios-future-0bf788c4-f688-45bc-acee-cefade0a8b2f.html?chunk=1#story1
2. Trump's fly in the ointment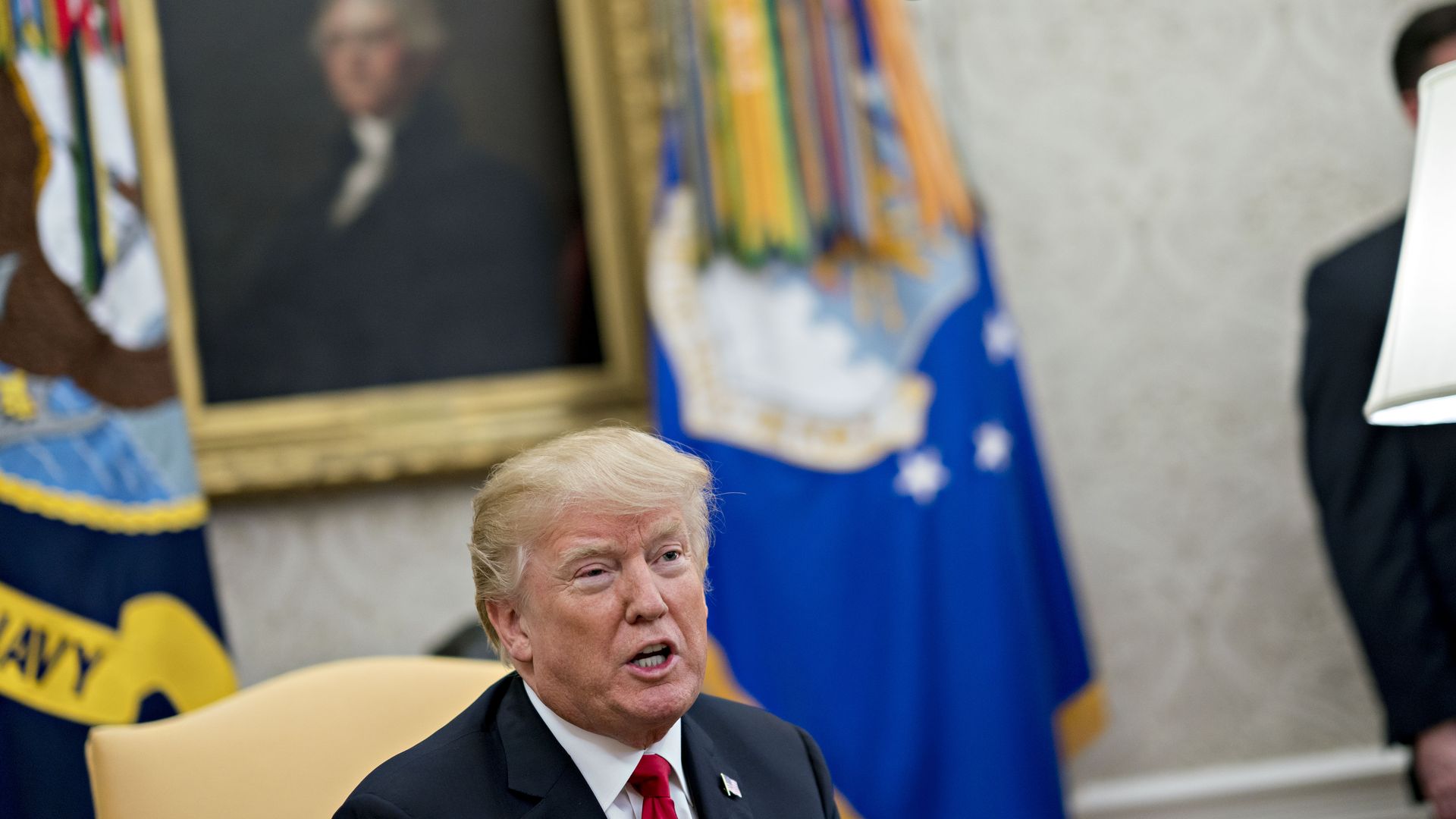 An exceedingly eager President Trump wants to launch his steel-and-aluminum salvo tomorrow, and Europe is threatening to clamp down on U.S. steel imports that get steered across the Atlantic. Not to mention on the sale of peanut butter, cranberries, orange juice, bed sheets, chewing tobacco and more.
Why it matters: Europe is starting out its threatened retaliation gingerly, affecting only a few billion dollars worth of American goods. But all manner of wars begin gingerly, only to migrate quickly out of control due to various factors no one anticipated. At the low end, the cost could be hundreds of jobs, but the industries under discussion employ millions.
"Things unravel, especially when politics are involved," says Zandi, whose base case is for U.S. trading partners to match Trump's trade actions proportionately and attempt not to escalate.
By the numbers: Trump's metrics for his long-nursed indignation over trade imbalances are factories closed and jobs lost. But Jed Kolko, chief economist at Indeed, points out again that:
Metal-consuming sectors such as manufacturers employ 4.6 million people, versus just 415,000 people in metal-producing sectors.
Since 2001, both have bled jobs: employment in the metal-producing sectors dropped by 35%, and metal-consuming sectors by 20%, even as joblessness across the economy rose by 11%.
The bottom line: The industries at risk in this brewing trade conflict employ a lot more people than those Trump is trying to protect.
https://www.axios.com/newsletters/axios-future-0bf788c4-f688-45bc-acee-cefade0a8b2f.html?chunk=2#story2
3. The main global battleground: Anti-globalism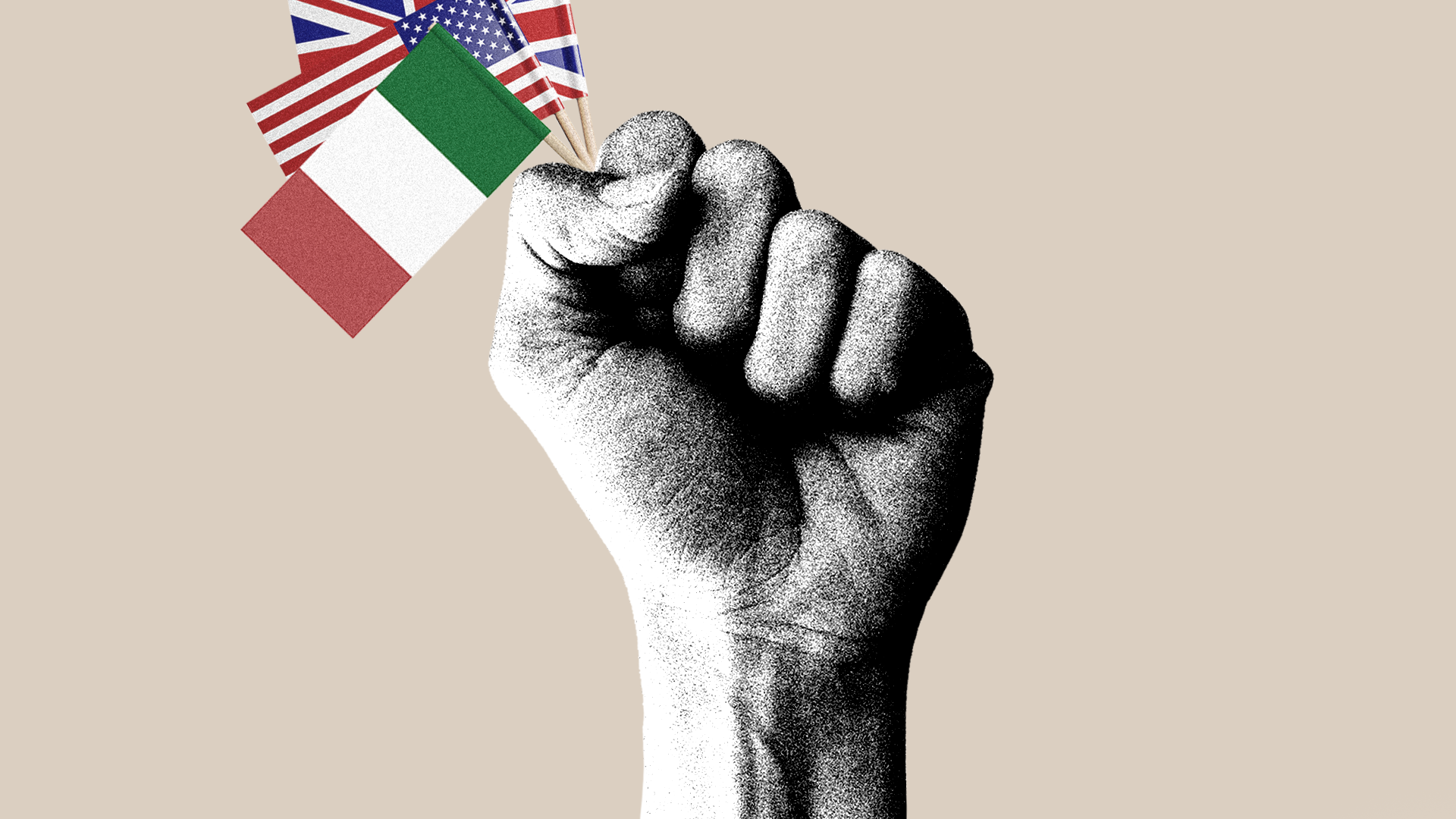 The looming trade war is a sideshow to the bigger fight over the long neglect of people left behind by globalization, economists and scholars tell Axios.
The bigger picture: President Trump's threat of tariffs and Italy's lurch to chaotic populism are of one piece — they are new chapters in the far-flung uprising against the post-World War II system that we've watched unfold for about two years. But because they reflect a global wave, experts say, there is no knowing how long this period of history will go on.
Look at this fact: During the Industrial Revolution, it took between three and six decades for wages to recover their former level, depending who you ask. That's why economists say the current discontent could last a long time.
Why it's important: "If you can't solve the inequality problem, you're going to keep producing Donald Trumps." said Michael Oppenheimer, a professor at New York University's Center for Global Affairs.
No one is certain what precisely underlies the wave, except that it appears to be a brew of discontent with migrants, a perceived threat to local culture, and economic unhappiness. And until the West contends with these and other systemic problems, experts believe the wave is likely to go on.
Like many economists, Nariman Behravesh, chief economist for IHS Markit, puts much of the blame on the exclusion of swaths of people across the advanced nations from the fruits of globalization.
"Western governments the last two or three decades have done a terrible job of helping those left behind," Behravesh tells Axios. "We are paying the price of that neglect."
https://www.axios.com/newsletters/axios-future-0bf788c4-f688-45bc-acee-cefade0a8b2f.html?chunk=3#story3
4. Robots are reaching the oil patch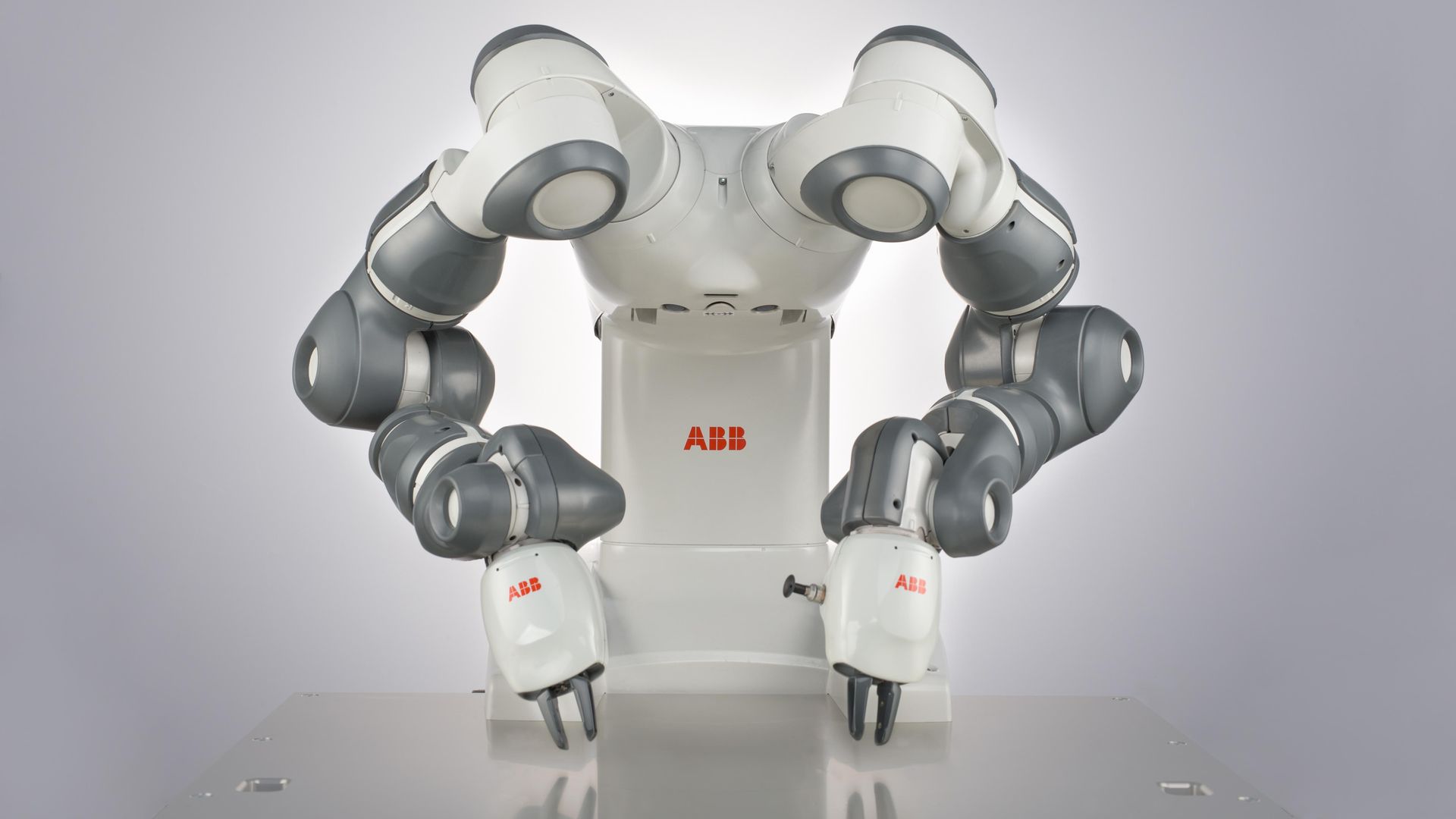 Robots are breaking into oil and gas, writes Axios' Amy Harder, who is attending CERAWeek in Houston, one of the industry's largest conferences. There, she came upon Yumi, a robot that was busy packaging up chocolates.
Why it matters beyond your sweet tooth: The oil industry is surging back, with climbing supply on the U.S. shale patch, and demand growing along with it. But jobs are not returning at the same pace, and part of the reason is that machines are doing a lot of the work. Among the application of robots are the use of drones to inspect offshore rigs.
ABB, the company that made Yumi, says the robot is usually used to assemble intricate products like electronics, but that demand is rising in oil and gas sector as the industry goes digital.
One level deeper: Old oil seeks Silicon Valley swag
https://www.axios.com/newsletters/axios-future-0bf788c4-f688-45bc-acee-cefade0a8b2f.html?chunk=4#story4
5. Worthy of your time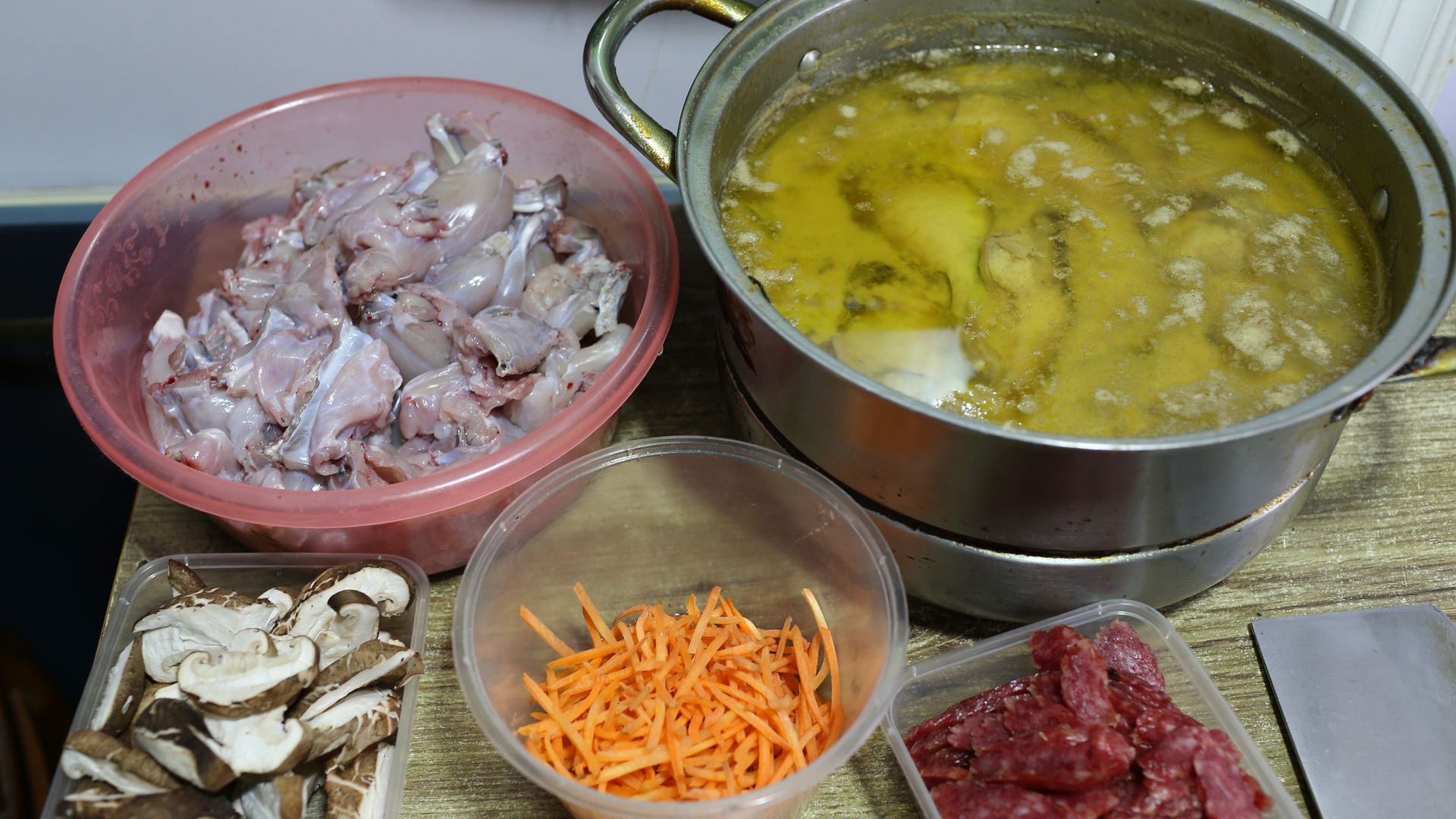 https://www.axios.com/newsletters/axios-future-0bf788c4-f688-45bc-acee-cefade0a8b2f.html?chunk=5#story5
6. 1 fun thing: Socks for you and someone else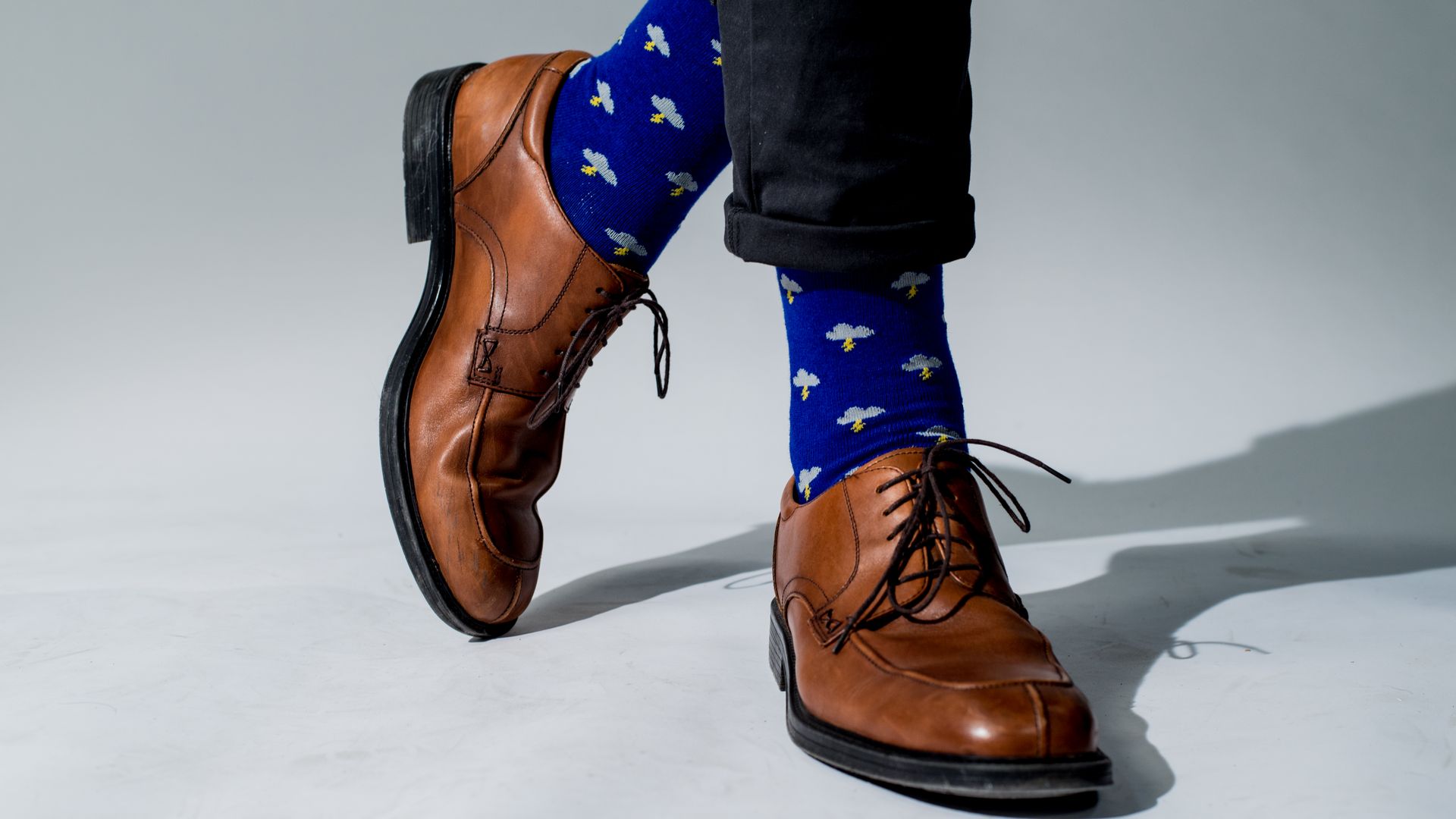 Filip Pejic runs Society Socks, a subscription service that mails you two pair of colorful unisex socks a month, such as those pictured above (here's what other styles look like). The secret sauce: for every pair Pejic sells, he donates a pair of thick socks to charity, such as homeless shelters.
The bigger picture: Pejic is playing into an apparent trend. Mike Sykes, one of Axios' newest reporters, says he has 45 pair of shoes and a lot of socks. "I'd say they are a bigger thing, yes," he told me. "As we've begun to mesh business and personal settings across the country, wearing colorful socks has become more common." 
Jamie Webster, senior director at the BCG Center for Energy Impact, is known around Washington, DC for his flashy socks. He calls them "a conversational item [and] a differentiator."
"This has grown faster and wider than one would expect due to social networks and the ease of posting it (last week my socks were on twitter on 2 separate days)," Jamie said in an email exchange. "Increasingly when people see me they ask to see my socks, which is a great way to break the ice with someone and have a personal conversation more interesting than the weather."