Axios Future
February 17, 2021
Welcome to Axios Future, where I'm celebrating my first year at Axios, which has gone pretty much as I expected: great colleagues, fascinating work, catastrophic global pandemic.
💉 We launched our latest Get Smart video short course series on vaccines. Learn more about how vaccines work, how they're tested and the challenges in distributing them — get your dose here. 
Today's Smart Brevity count: 1,860 words or about 7 minutes
1 big thing: The battle over climate change's most important number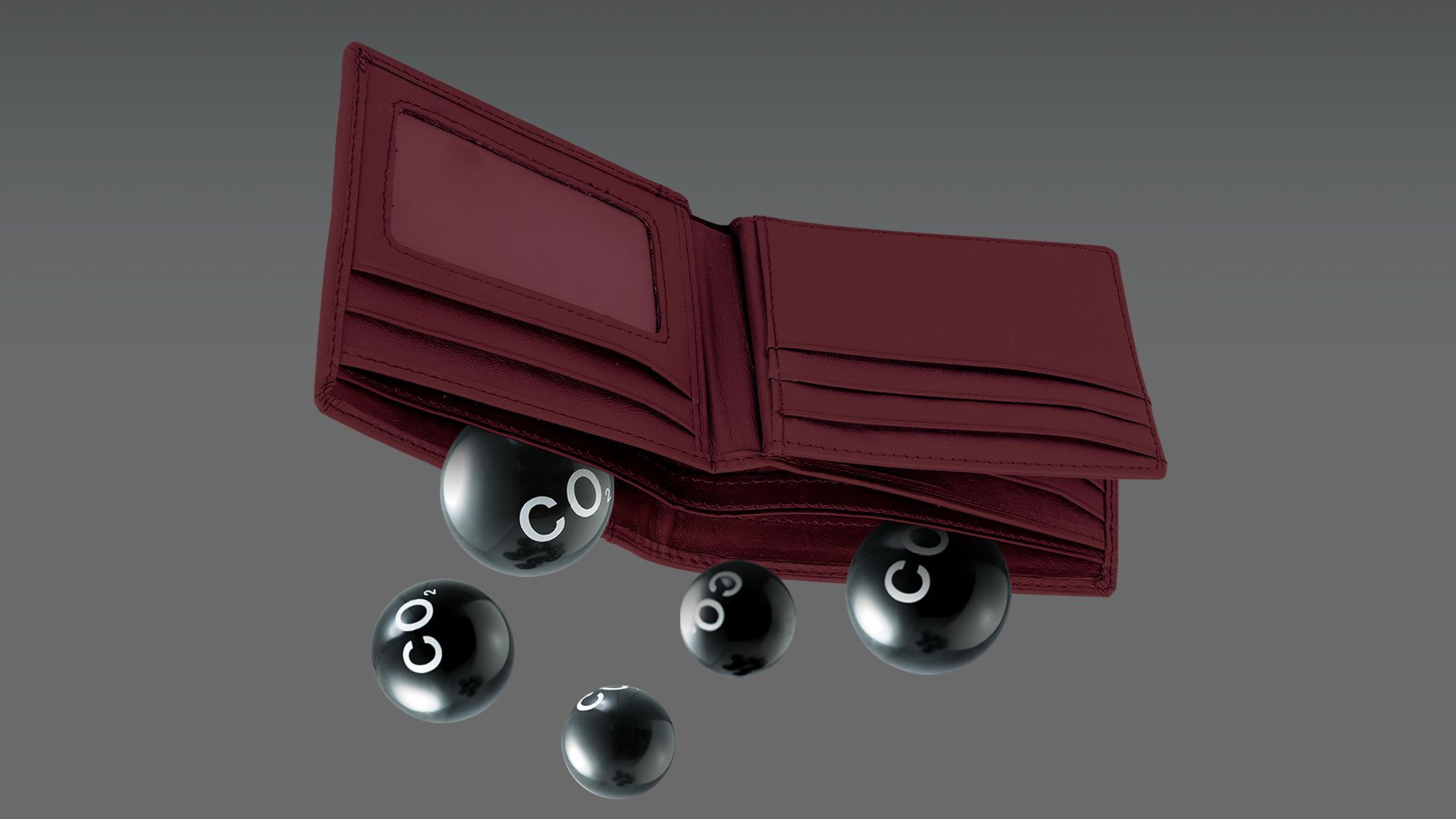 Economists are urging the U.S. government to adopt a higher number for the social cost of carbon emissions.
Why it matters: The social cost of carbon might be the single most important number on climate change, one that helps decide how much we're willing to invest to slow global warming — and how much we actually value the future.
Driving the news: On Monday, prominent economists Nicholas Stern and Joseph Stiglitz published a paper making the case that the U.S. needs to reassess how it calculates the social cost of carbon.
The social cost of carbon reflects the ultimate estimated dollar price to society for every new metric ton of carbon dioxide emitted.
Under President Obama's administration, the figure was estimated at $50 per metric ton by 2030, in 2007 dollars.
In one of his first actions in office, President Trump essentially threw out Obama's calculations, eventually resulting in a cost of between $2–$7 — so low that carbon restrictions of almost any kind would be economically infeasible.
Stern and Stiglitz, reevaluating the economic models used to estimate future climate damages and putting more value on the wellbeing of future generations, suggest a social cost at the upper end of a $50–$100 per metric ton range.
Be smart: The social cost of carbon represents the economic benefit that will come from reducing carbon emissions, which means that setting a higher cost justifies regulations that make emitting carbon more expensive.
By the numbers: As part of its calculations for the social cost of carbon, the Obama administration used a discount rate of 3%, meaning that a dollar of climate damages a year from now would be valued 3% less than a dollar today.
The discount rate reflects assumptions — partially wrapped up in interest rate levels — about how rich we expect future generations to be, and therefore how much we should be willing to spend in the present to save our descendants from damages.
A 3% discount rate implies that to save $1 a century from now, it's only worth spending less than 5 cents today. Set the discount rate at 7% — as the Trump administration did — and we're essentially telling future generations they're on their own.
Stern and Stiglitz — both citing ethical reasons and because today's ultra-low interest rates make them more pessimistic about the prosperity of future generations — urge adopting a lower discount rate, which in turn feeds into a higher social cost of carbon.
Of note: That's exactly what New York did late last year, which led the state to estimate a social cost of carbon of $125 per metric ton.
What to watch: On his first day in office, President Biden re-created an interagency working group on the social costs of greenhouse gases — carbon dioxide, as well as other warming gases like methane — that Trump had disbanded, and he ordered it to update the figure within 30 days.
Many experts believe the interim estimate could run as high as $125 per metric ton and could rise even higher by next January, when the final number is due.
A high social cost of carbon would be essential to Biden's climate action goals, which include making the U.S. carbon neutral by 2050.
The other side: On Tuesday, 11 business groups from the manufacturing and fossil fuel industries — which would bear much of the economic burden of a higher carbon cost — sent a letter to the White House urging "stakeholder input" on the new estimate.
The bottom line: Where we set the social cost of carbon tells us how we gauge a future-focused threat — and how much we value the generations to come.
2. It's about time for calendar management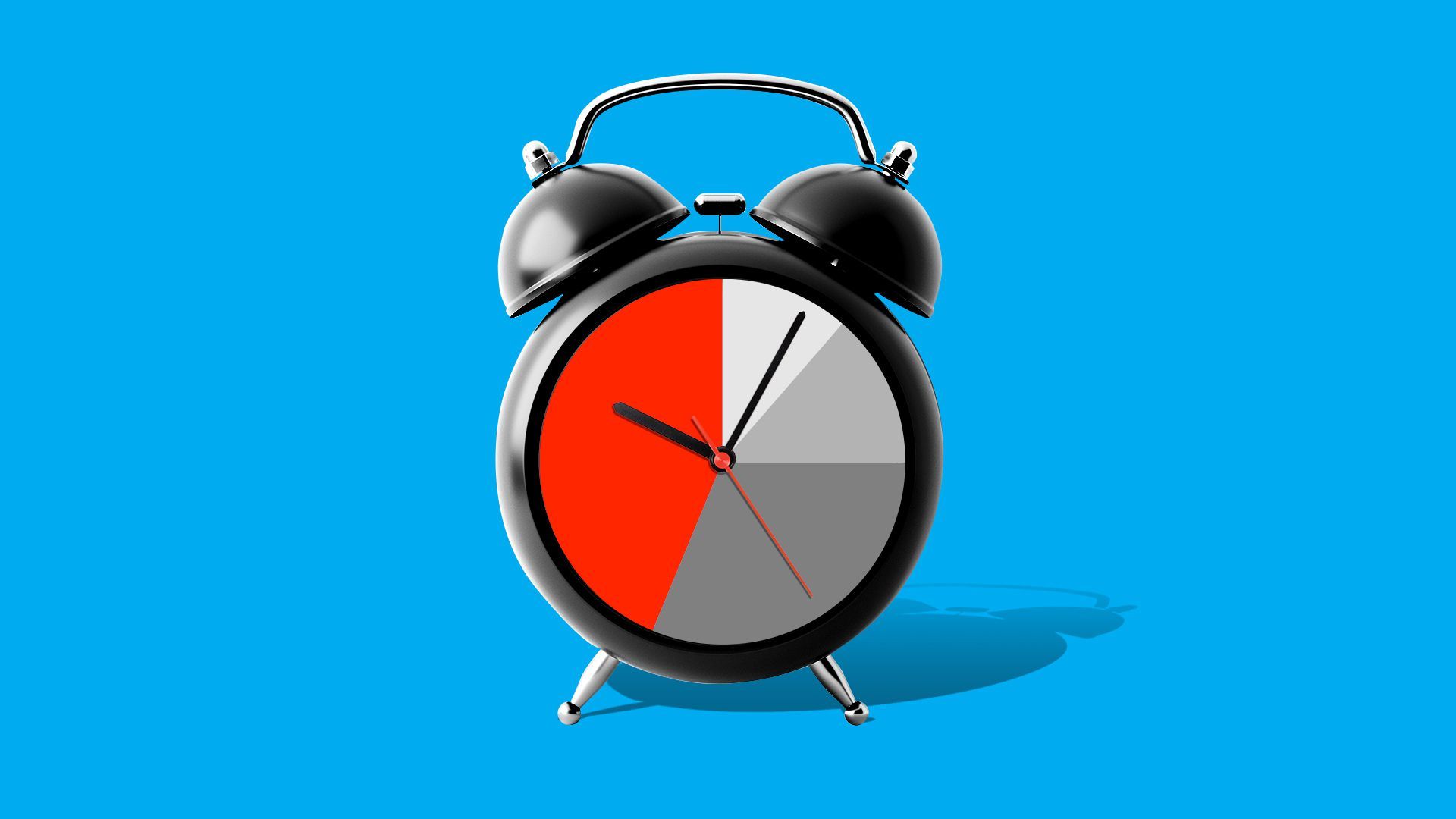 The rise of remote employment and the general erasure of work-life boundaries by the pandemic has led to a boom in calendar-management platforms.
Driving the news: Late last month, Calendly, a cloud-based service that can be used to automatically set up and confirm meeting times, closed a $350 million venture investment that values the Atlanta-based startup at over $3 billion.
The 8-year-old company now has more than 10 million monthly users, a number that grew by 1,180% last year.
Clockwise, another calendar-management startup, closed $18 million in funding over the summer and has over 100,000 active business users.
The big picture: Whether or not we're taking on more meetings than in the pre-pandemic days, the reality of remote work means that even what would have been quick in-person check-ins now often need to be formally scheduled.
As a result, says Clockwise CEO Matt Martin, employees can end up as victims of a kind of calendar tragedy of the commons.
"Time is this really valuable asset, and everybody is pulling from it, but nobody's coordinating or regulating in any meaningful way."
How it works: Clockwise uses AI tools to help workers organize their calendars in a way that optimizes focus time — blocked-out chunks of two or more hours of individual, uninterrupted work time — by automatically moving around meetings to the least-interrupted slot for all attendees.
The company's approach is informed by research that frequent distractions — hold on, I have to check a Slack message — eat up as much as 40% of a worker's productive time.
The bottom line: In the age of remote work, you are your own assistant — and it's up to you to protect your most valuable resource: time.
3. Securing the workplace for the new COVID normal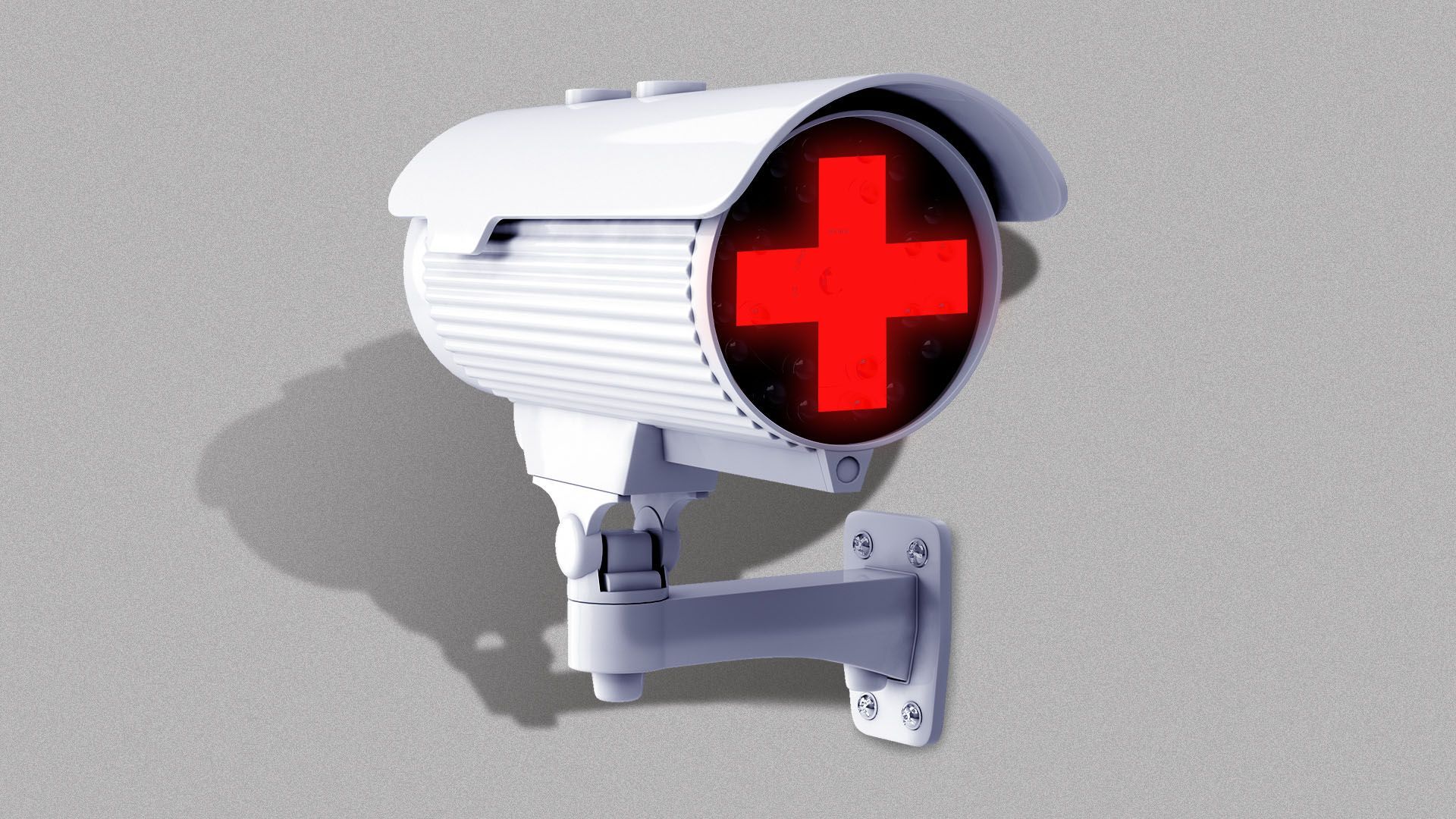 Companies are focusing on health security for returning workforces.
Why it matters: It's becoming clear that the novel coronavirus will be with us in some form for months or even years, which means companies need to invest in tools that can manage the biological safety of their workplaces.
What's happening: With COVID-19 cases declining and the pace of vaccinations rising, it's reasonable to expect that more workers will return to offices in the months ahead.
But a return to normalcy is a long way off, and may never fully arrive — the Wall Street Journal reported this week that many companies are pushing return dates to September or beyond.
Be smart: Whenever workers return in some fashion to the office, they'll likely be greeted by systems designed to manage crowding and facilitate contact tracing in an effort to stem any potential outbreaks.
More than 70 companies are now using the consulting firm PwC's Check-In, a smartphone-based system to screen workers for symptoms before they come to the office, as well as automated contact tracing that can determine who might have been in close contact with any infected workers.
Kloudspot, a location intelligence company, has developed a Reopening Readiness Assessment Tool that helps businesses and schools determine when they're ready to reopen in some form, as well as offering a system that can trigger alerts in the case of PPE violations or overcapacity.
What they're saying: "People are beginning to look at contact tracing and all the other stuff we've been through as something that is just going to be part of work life going forward," says David Sapin, PwC Digital's chief revenue and risk officer.
What's next: Hybrid work systems — with people rotating from remote to the workplace on different days — will present new office challenges.
"What happens if more people than you expect in a given day show up at the office?" says Guillermo Diaz Jr., Kloudspot's CEO. "You need the analytics and tools to be able to manage that."
The bottom line: Just as 9/11 put a premium on the physical security of workplaces for years after the event, COVID-19 ensures that health security will be a part of office life for the foreseeable future.
4. How nuclear power could rocket us to Mars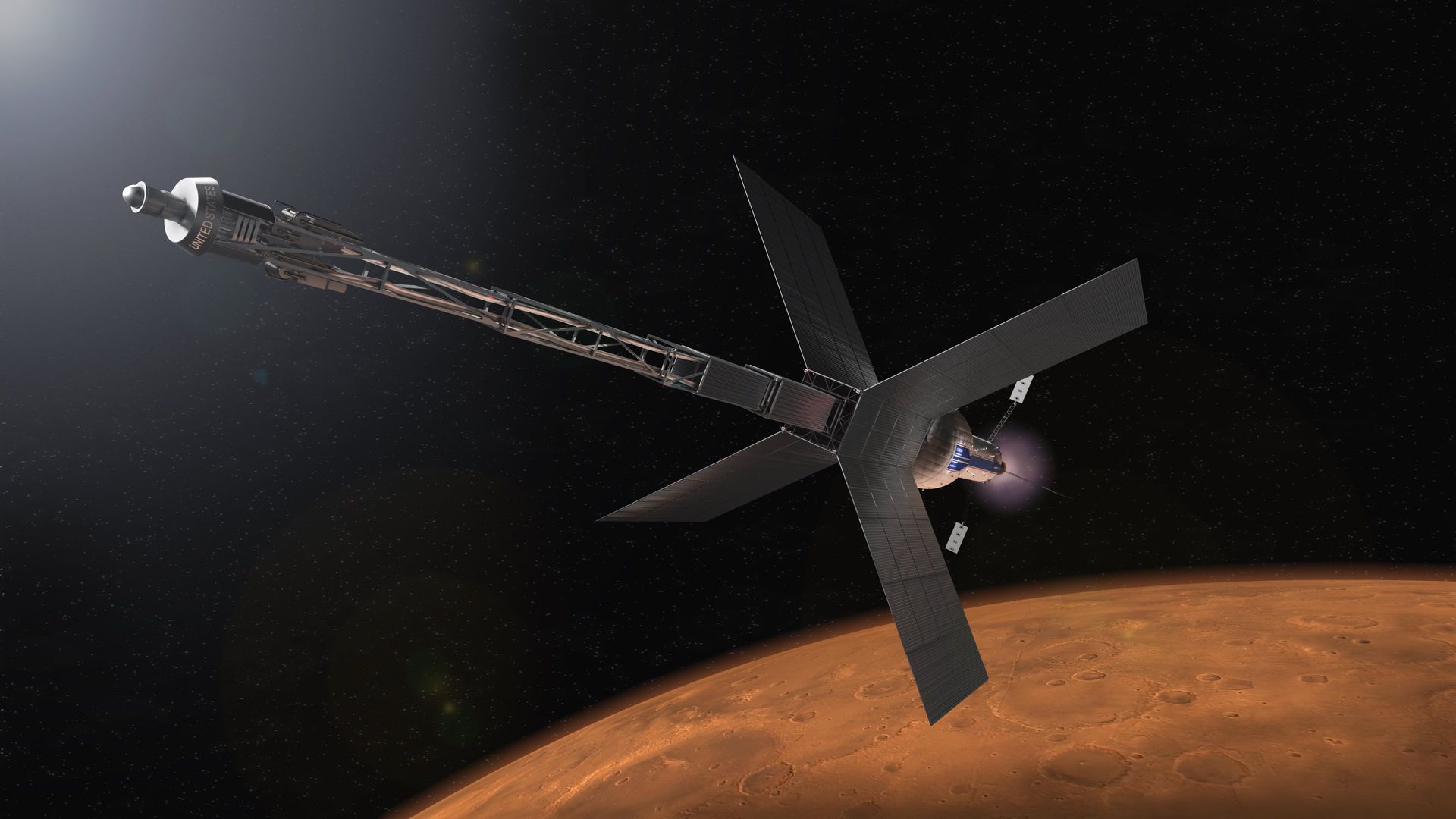 Nuclear power is a good bet to get people to and from Mars, according to a new report. However, there's still a long way to go before it's viable, my Axios colleague Miriam Kramer writes.
Why it matters: NASA has plans to send astronauts to Mars in the 2030s, but the technology needed for such an extreme mission is still in development.
What's happening: The new report from the National Academy of Sciences suggests NASA should start investing resources into learning more about how to safely test and use nuclear propulsion to get cargo and people to Mars.
NASA has used chemical propulsion — think fiery rockets — for its human exploration of the Moon, but solely relying on rockets for a trip to and from Mars could be costly and infeasible.
The report, instead, assessed the current state of nuclear electric propulsion (NEP) and nuclear thermal propulsion (NTP) with an eye toward launching a crewed mission to Mars in 2039.
Yes, but: While both NEP and NTP could theoretically get people to Mars more quickly than chemical propulsion alone, both technologies have current limitations.
NEP, for example, would need its power scaled up by many orders of magnitude, according to the report, something that hasn't been achieved before.
NTP, on the other hand, wouldn't need a complementary chemical system, but its propellant would need to stay warm, which is not the easiest thing to accomplish in space.
What's next: The report recommends NASA should make "a significant set of architecture and investment decisions in the coming year" if the space agency hopes to take nuclear options seriously.
5. Worthy of your time
The founders were wrong about democracy (David Frum — The Atlantic)
America's founding generation feared the tyranny of the majority, but the system they created has given far too much power to a minority of Americans.
Bill Gates: Rich nations should shift entirely to synthetic beef (James Temple — MIT Tech Review)
An interview with the ultra-billionaire about his new book and his innovation-focused solutions to climate change.
The digital divide is giving American churches hell (Arielle Pardes — Wired)
Just as we've seen in other areas, rich congregations have managed the shift to virtual worship far better than poor ones — some of which may not survive the pandemic.
Why is America getting a new $100 billion nuclear weapon? (Elisabeth Eaves — Bulletin of the Atomic Scientists)
The answer: Because politicians and those who depend on the nuclear weapons industry want it.
6. 1 AI thing: Computer-generated research papers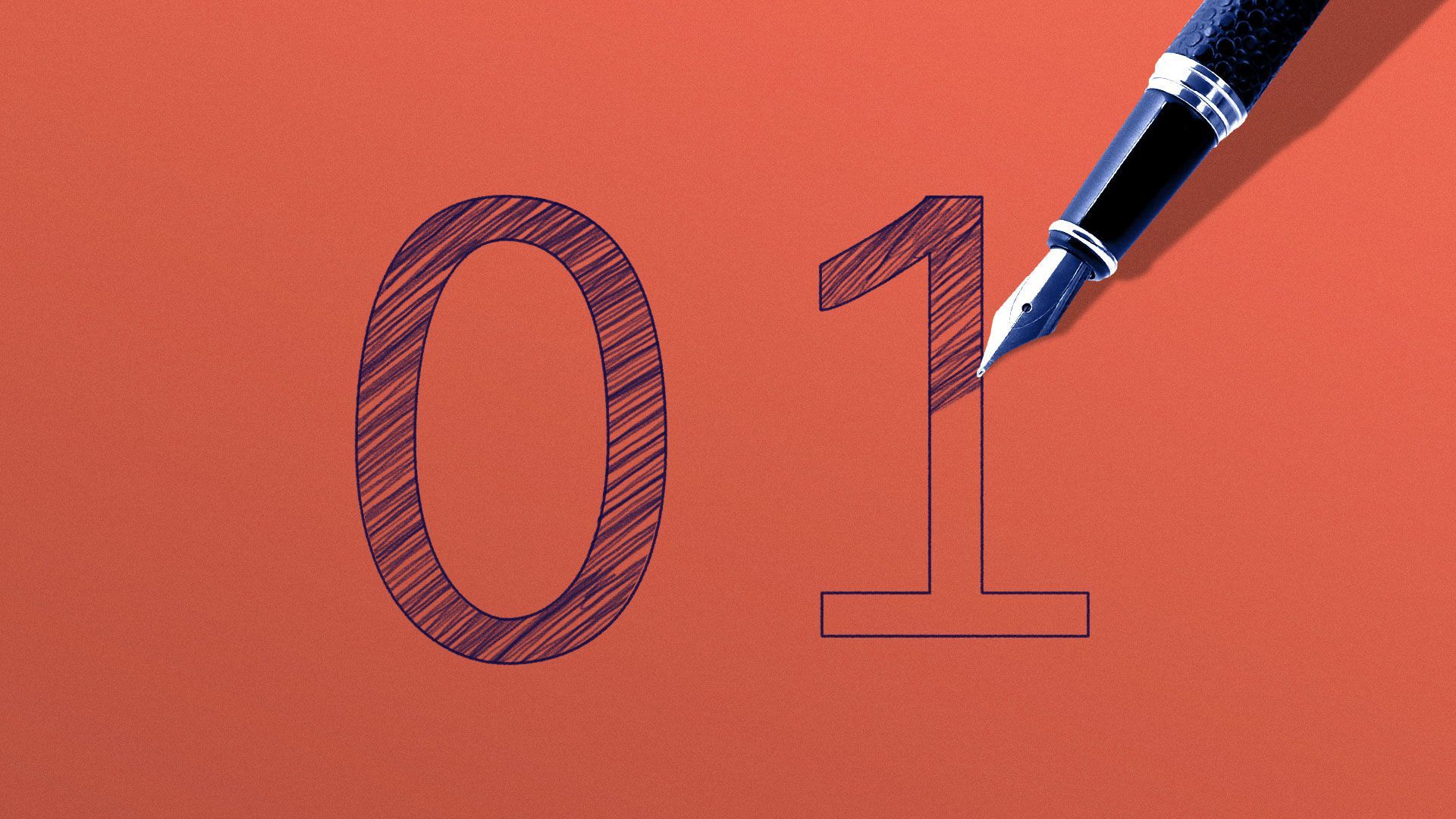 A publisher retracted several scientific papers after it was discovered they had been generated by a computer.
Why it matters: Computer-produced fraudulent papers have been a problem in academia for years, and as AI text-generation capabilities improve, it may become increasingly difficult to tell the real from the fake.
Driving the news: The blog Retraction Watch reported today that IOP Publishing had retracted five papers published between 2018 and 2020 in the company's Conference Series: Earth and Environmental Science.
The papers showed clear signs of being generated by SciGen, an "automatic CS [computer science] paper generator" developed in 2005, or another similar system.
Of note: One of the fake papers was titled "Neural Networks Considered Harmful," which, even if the paper wasn't real, would seem to prove its point.
Background: SciGen originated as a kind of MIT prank. Three grad students wanted to expose how scientific conferences demanded paid papers by researchers, but did very little to actually check them.
SciGen was a simple system that spewed out random gobbledygook, but it was reasonably academic-sounding random gobbledygook, and so the fake paper was accepted.
In the years following, scientists identified scores of SciGen-created fake papers that were accepted by legitimate publishers.
Be smart: Right now, the continued publication of computer-generated papers says less about the writing abilities of the computers themselves and more about the standards of some scientific publishers — especially since software to detect SciGen-created papers has existed for years.
But as AI text-generation systems like GPT-3 grow more sophisticated, such fraud will likely become harder to spot — and more enticing to attempt.
The bottom line: This newsletter, at least, is currently 100% human-generated.
Though that's probably what a computer would say.