Welcome back. Please invite your friends and colleagues to join the conversation. Tell me anything on your mind, including what you think about what you are reading here and in the daily stream. Just reply to this email, or reach me at steve@axios.com. Let's start with ...
https://www.axios.com/newsletters/axios-future-085a8542-1f17-4784-9379-13f5a780581e.html?chunk=0#story0
1 big thing: The shrinking of inequality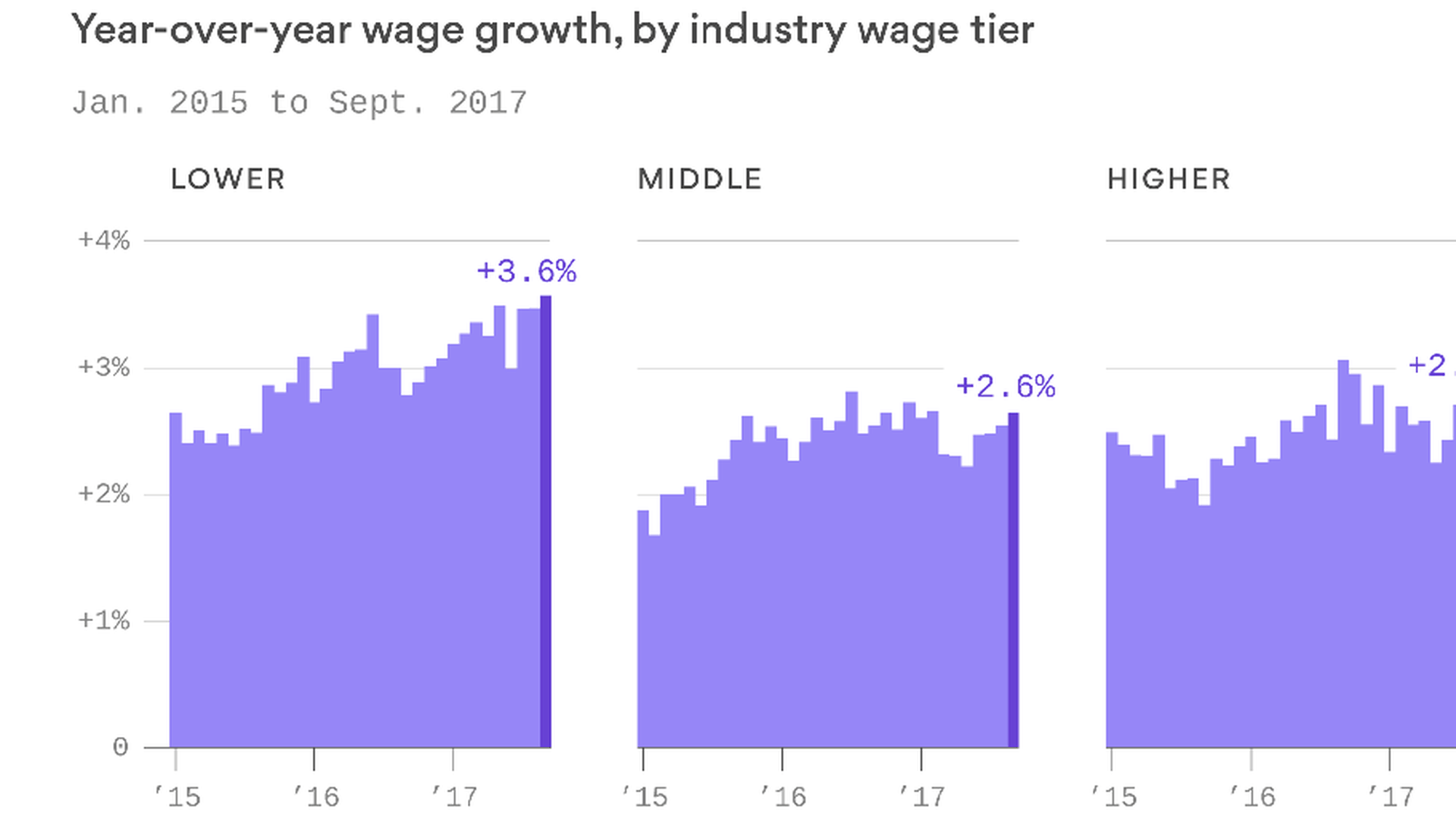 Income inequality — the stubborn curse of the current era and, many think, a key factor in the global uprising against establishment powers — appears to be on a solid decline in the U.S., according to a new report.
Quick take: Wages have been going up the most for workers who need it the most, according to Jed Kolko, chief economist for jobs website Indeed. And this year, he says, the most chronically unemployed Americans began to return to work.
For three consecutive years, wages have been rising the fastest for jobs with the lowest pay, Kolko tells Axios.
And now the economy is specifically lifting up workers with the least education, a key social and economic dividing line. There have been five straight quarters of shrinkage in the wage inequality gap, Kolko said, with surging gains in wages for those with high school diplomas.
The median wage for someone with a high school degree grew to $714 a week as of the end of September, from $700 at the same point in 2016; workers with an undergraduate college degree budged up slightly to $1,271 a week, from $1,266. So the gap between the two narrowed to $557 from $566, almost 2%.
"This past year has been good news for the least-educated workers," Kolko tells Axios.
Why it matters: For the last year or two, economists and politicians have fretted over how to loosen up worker wages, which have been effectively stagnant since the 1970s. Flat wages have been set against the meteoric rise of a new class of billionaire plutocrats to create a picture of massive and chronic income inequality and unfairness, and that impression appeared to help elect President Trump. More broadly, it helped lead to Brexit and other anti-elite movements in Europe.
Thought bubble: The trend is coming on slowly rather than hitting workers in one bang. It will take time before it's clear whether the added dollars begin to erode the deep public antipathy and distrust of the system that seem to be at least partly fueled by a loss of hope in the economy.
Go deeper: It's also not clear who may gain politically from this shift. Trump is likely to claim that he is delivering on his promise to the "forgotten working class" during his 2016 campaign. Democrats, however, will probably note that there have been 85 months of consecutive job growth leading to today's 4.1% jobless rate, and argue that these dividends for the working class are mostly the product of former President Obama's economic program.
https://www.axios.com/newsletters/axios-future-085a8542-1f17-4784-9379-13f5a780581e.html?chunk=1#story1
2. Primitive AI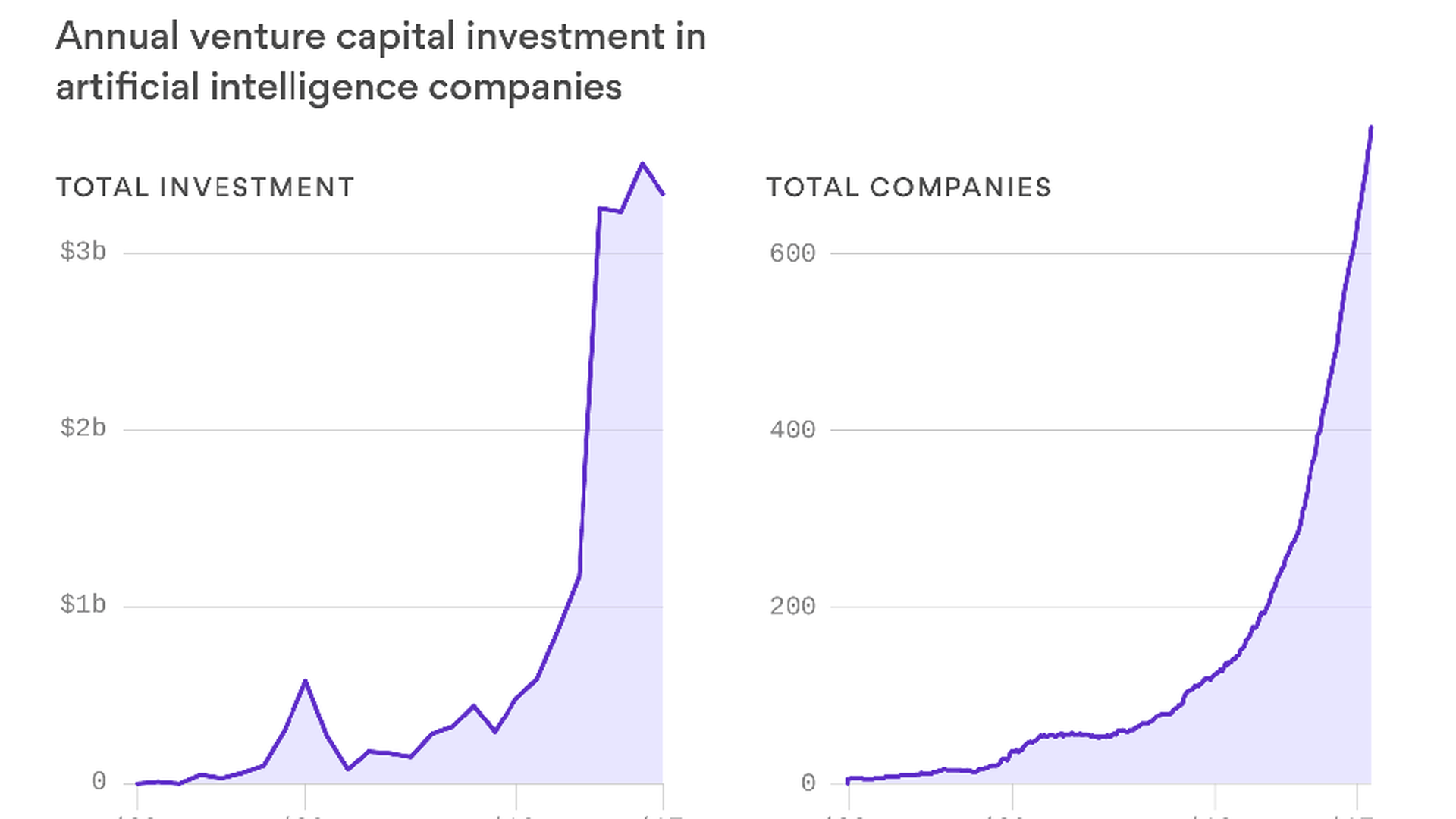 Artificial intelligence, it is said, will solve many of our most vexing problems once it is fully developed. However, despite advances, it's still in a rudimentary state compared with the ambitions, according to a report published recently by Stanford University.
Where it stands: Some of the best progress has been in the narrow realm of games. In a paper released yesterday, Alphabet's DeepMind, a top AI lab, revealed AlphaZero. This is the algorithm that in just 24 hours learned chess and its Japanese version Shogi, and went on to beat world champions in both.
Why it matters: The advances in games are important but life isn't a game. AI progress outside of these areas has been harder to define.
"The most important thing for AI is to go from exceptional promise to use in actual everyday life," Martial Hebert, director of the Robotics Institute at Carnegie Mellon University, tells Axios.
Here are some key takeaways from the AI Index report:
AI investment is through the roof: Between 2000 and 2017, the number of AI startups in the U.S. grew 14 times — from 47 to 649. Annual venture capital investment in AI rose 6 times last year, to $3.5 billion (see chart above).
Skills are in demand: The number of U.S. job postings listing AI as a required skill was about 11,100 last year. So far this year, the number is 31,000.
A race is on between the U.S. and China: Kai-fu Lee, CEO of Beijing-based VC firm Sinovation, said in the report that China is making impressive progress in AI, and has far more data — the main building block of robust AI — to work with than anyone else. "In this age of AI, I predict that the United States-China duopoly is not only inevitable. It has already arrived," he said.
Experts worry about hype: In expert comment included in the report, Michael Wooldridge, head of computer science at Oxford University, said exaggeration has created an AI bubble and that there is the potential for a third "AI winter," a period of disillusion and a drawdown of investment as the field regroups.
"There are plenty of charlatans and snake oil salesmen out there, who are quite happy to sell whatever they happen to be doing as AI, and it is a source of great personal frustration that the press are happy to give airtime to views on AI that I consider to be ill-informed at best, lunatic fringe at worst," Wooldridge wrote.
Read the full piece here, written with Science editor Alison Snyder.
https://www.axios.com/newsletters/axios-future-085a8542-1f17-4784-9379-13f5a780581e.html?chunk=2#story2
3. The smart speaker war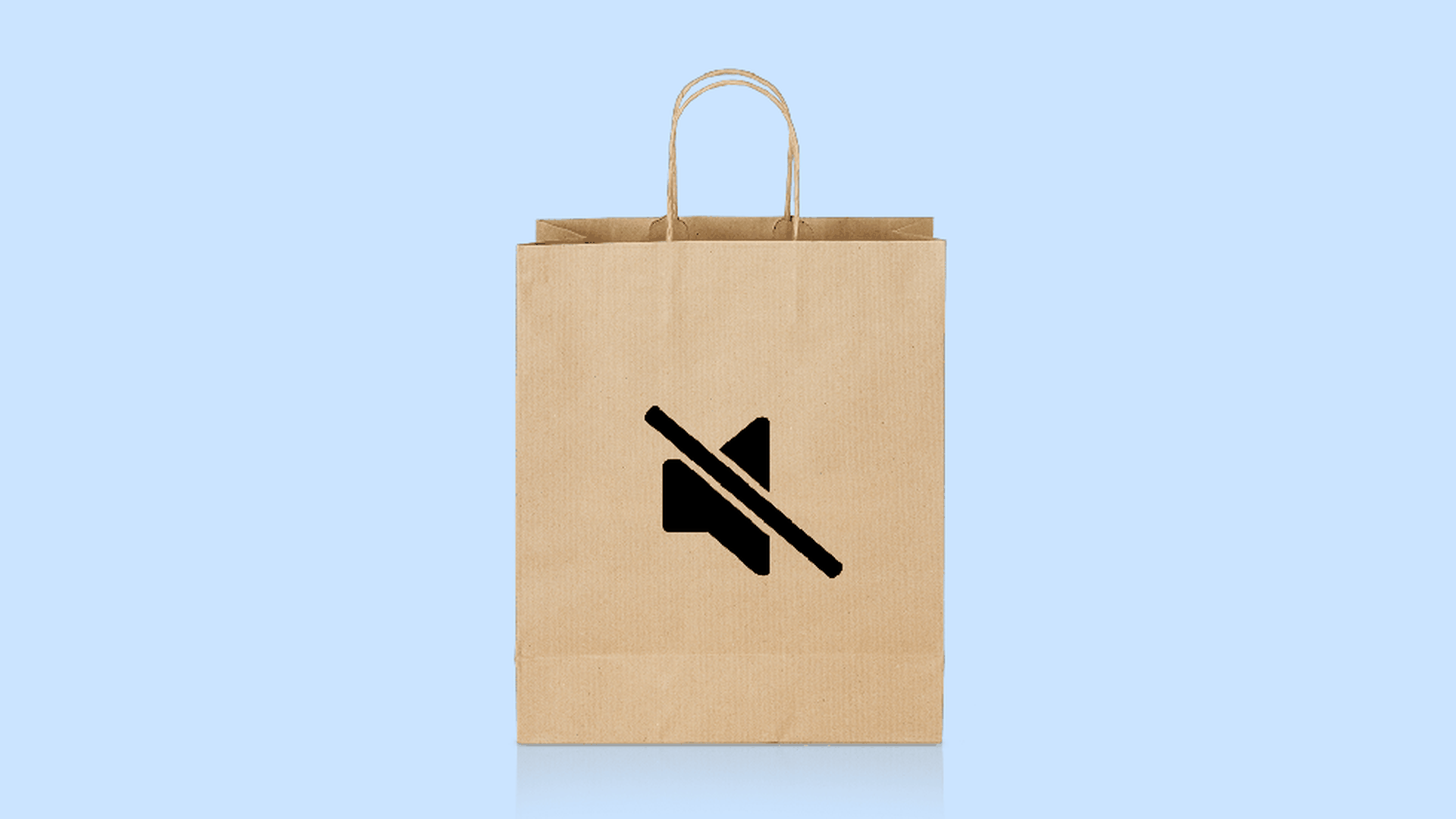 Retailers think this is the holiday season of the smart speaker, with Google, Amazon, and other tech firms spending big on marketing and discounts to get their voice-assistant technology into as many living rooms as possible.
The numbers: David Watkins of Strategy Analytics tells Axios' Chris Matthews that 14 million smart speakers will be sold globally during the final three months of the year, driven by heavy discounting of Google's Home and Amazon's Echo devices, and evidence that Alibaba's Genie is outselling expectations in China.
Why it matters: That's a lot of smart speakers – these devices tend to be bought one or two per home, and there are just 125 million U.S. households. Amazon and Google are going all out to move them, not because they earn a profit, but to hook consumers and open up e-commerce and advertising revenue down the road.
Quick take: Think of them as the new search engine.
Thumbs on the scale: Suzanne Tager, a senior director at Bain, says they conducted a survey and found that Alexa-enabled Amazon devices first steer customers toward Amazon's private label items "even though these products represent only about 2%" of total goods sold. Tager also says the Amazon devices point to goods the consumer has previously bought.
Amazon did not respond to emails asking for a response.
https://www.axios.com/newsletters/axios-future-085a8542-1f17-4784-9379-13f5a780581e.html?chunk=3#story3
4. Worthy of your time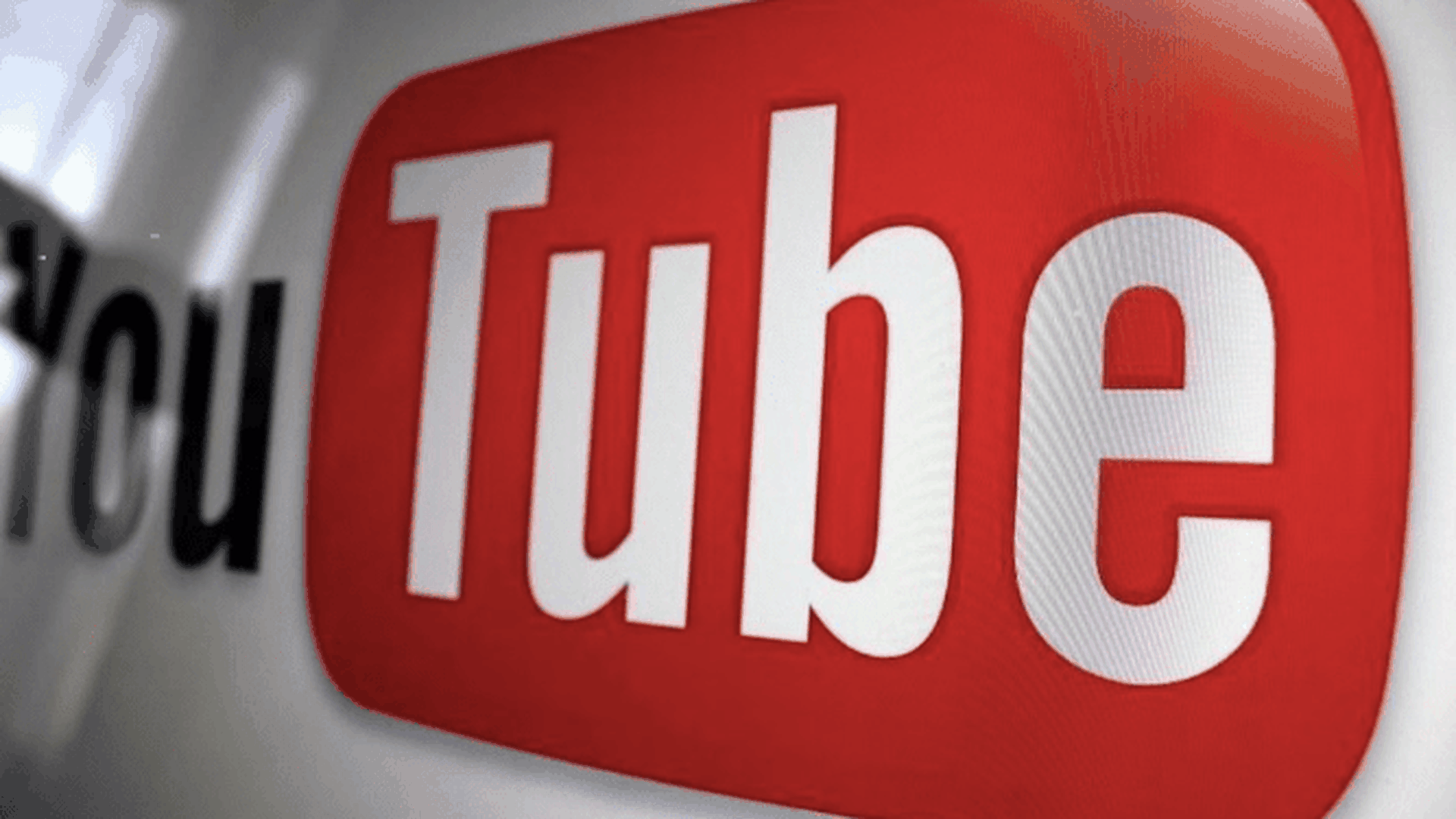 https://www.axios.com/newsletters/axios-future-085a8542-1f17-4784-9379-13f5a780581e.html?chunk=4#story4
5. 1 fun thing: Toronto's big year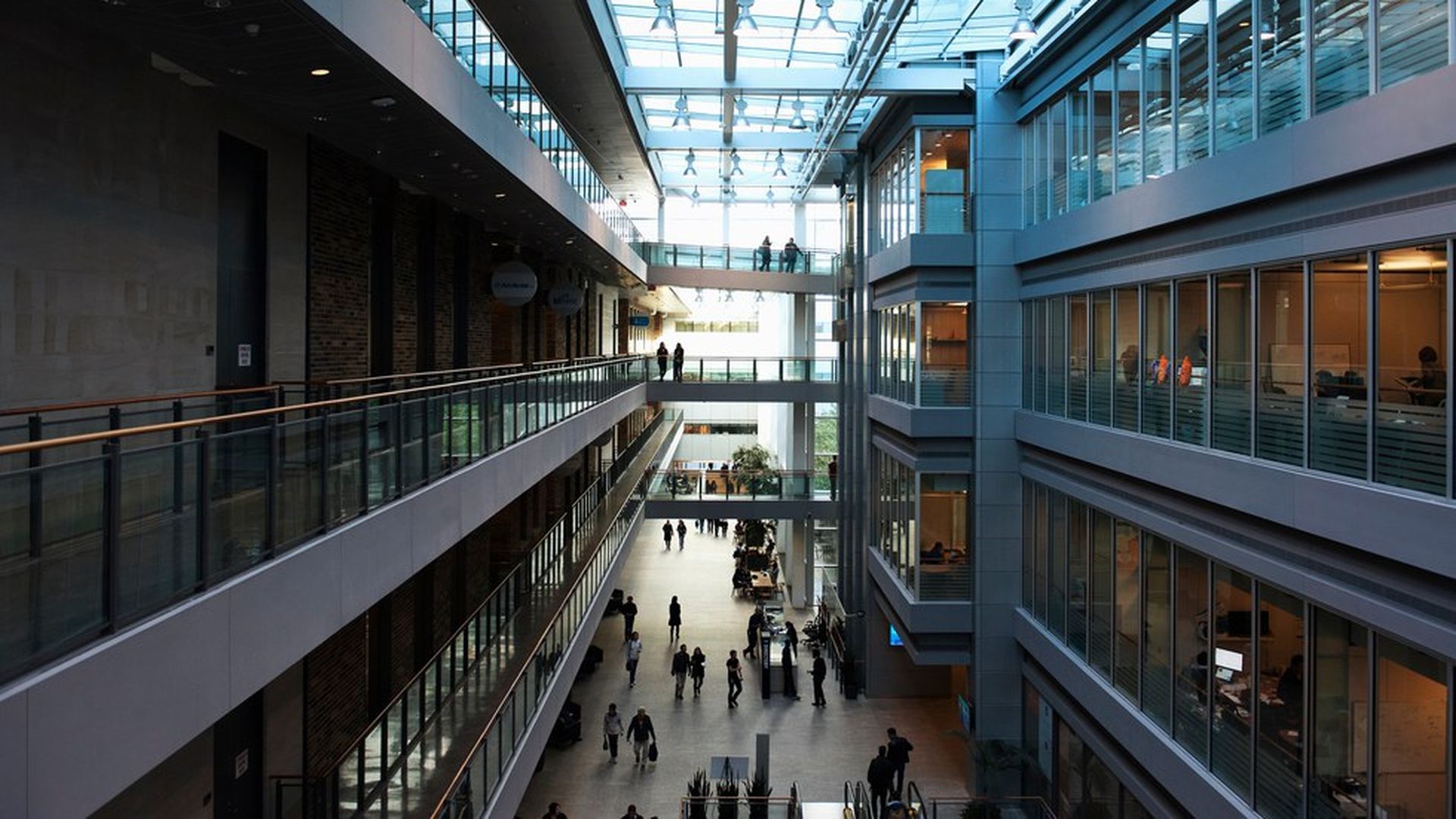 In June, the New York Times declared Toronto "a high-tech hotbed," one of a slew of splashy articles that the paper lavished on the Canadian city this year. In August, London's Daily Telegraph devoted a three-part series to Toronto's tech and science sector.
The big picture: Toronto has been the fastest growing tech city in North America this year, according to real estate and investment firm CBRE, in part because it's cheaper to live and work there than in Silicon Valley or Seattle. Toronto also has been pushing to become one of the world's leading hubs for R&D of artificial intelligence.
Earlier this year, the city opened the Vector Institute, an AI research center situated within the gigantic MaRS tech incubator, funded with $130 million from the government and companies like Google and Nvidia.
Geoffrey Hinton, the leading pioneer of machine learning, will be Vector's chief scientific adviser. Hinton also opened Google Brain Toronto, another artificial intelligence lab.
Canada has prioritized luring home Canadian talent who had drifted to Silicon Valley. For this purpose, Prime Minister Justin Trudeau allocated $93 million for AI research centers in 3 Canadian cities including Toronto.
Other moves: The city is also gussying itself up. In October, Alphabet's Sidewalk Labs said it will turn 800 acres of Toronto's Lake Ontario waterfront into a walkable, urban and tech-infused district. It's planning what it calls "the world's first neighborhood built from the internet up," with streets designed for driverless cars, delivery robots and heated sidewalks.
Be smart: Toronto also has profited from the U.S. crackdown on immigration, which has made places like it more attractive for leading science and tech students and professionals seeking to study and work outside their home country.