Axios Finish Line
March 15, 2023
Welcome back! Smart Brevity™ count: 479 words ... 2 mins.
1 big thing: Celebrating sibs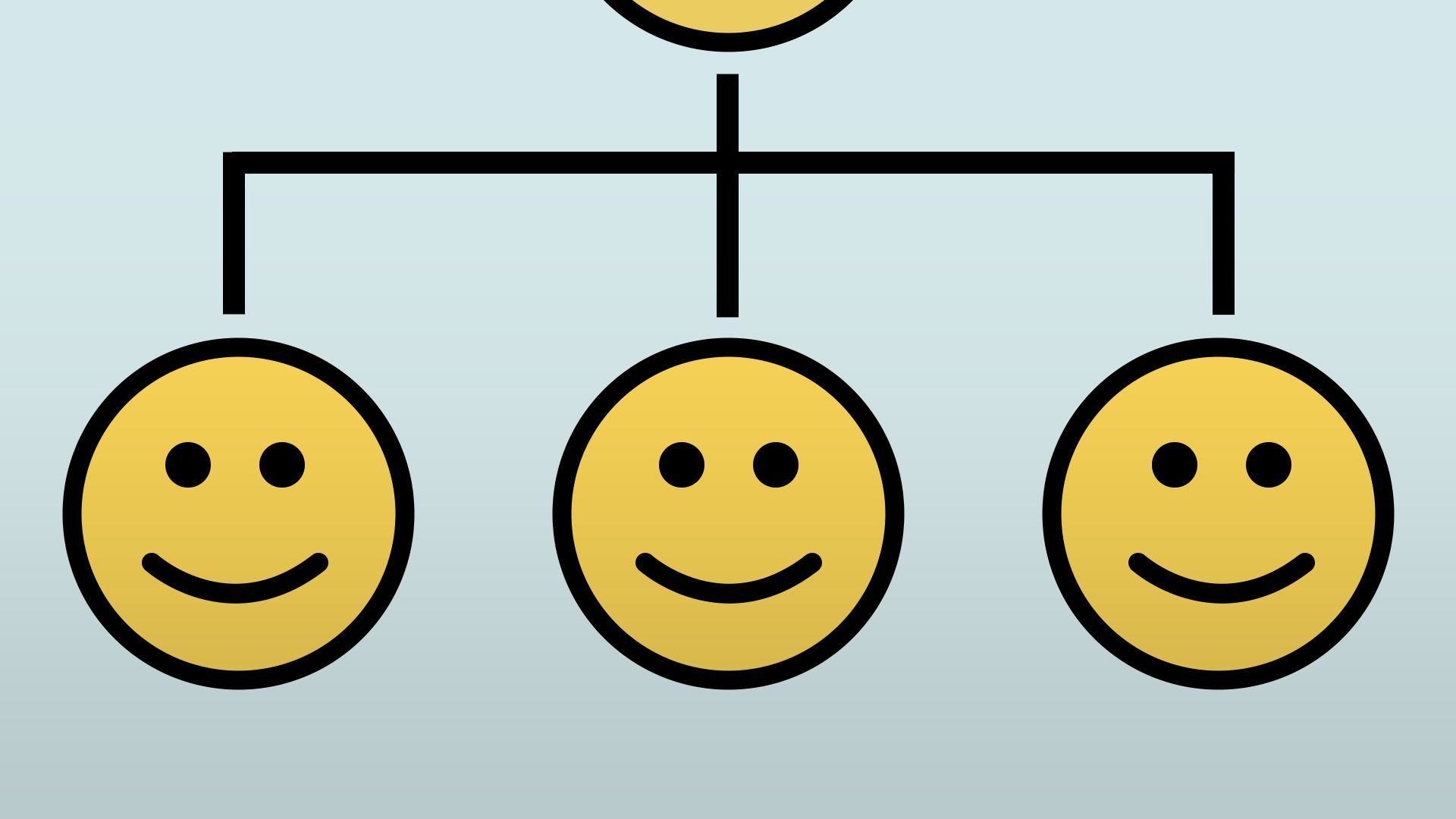 Our bonds with our siblings are usually the longest-lasting relationships in our lives.
Last week, we told you about how our siblings have shaped our lives. And readers from coast to coast responded with their own stories about sibling bonds.
Here's what they said...
"As kids, my siblings and I would bond over our shared love of TV shows, movies and books. Now that we're adults, the shared interests we had as kids continue to bring us together as we travel to comic conventions together, play D&D remotely or share pictures over text of the mini-figures we're painting ... I can't imagine my life without them!"
—
Hannah K., Detroit
"My sister is nine years younger than I am, but I've looked up to her all my adult life. Whether by the courage she demonstrated working for the Red Cross in New York after 9/11 or the compassion she shows caring for our elderly parents while working full time, she never ceases to amaze me."
—
Gretchen K., Pittsburgh, Pennsylvania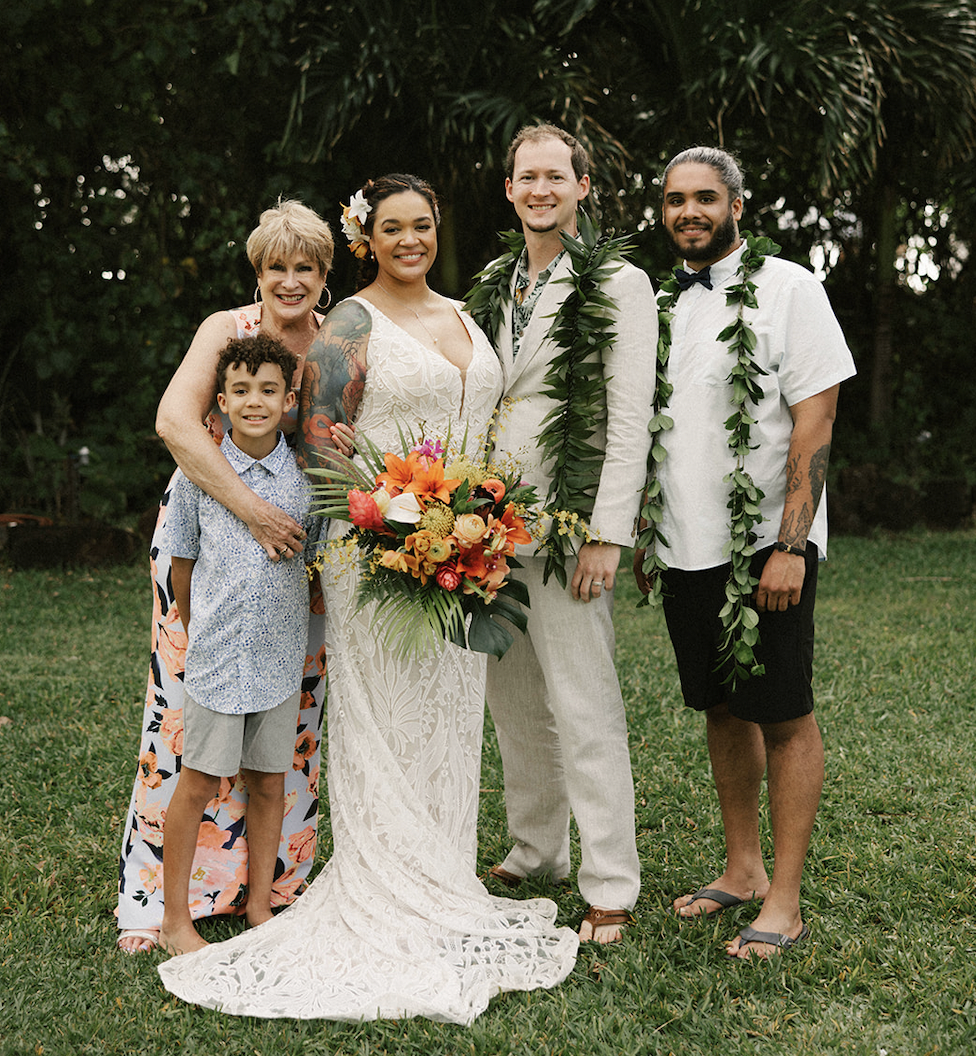 "[E]ven though my brother and I didn't grow up together, we've developed a deep bond since connecting when he turned 18. Our mom was a single mother of a 15-month-old (me) when she found out she was pregnant again and made the excruciating decision to put my brother up for adoption. So when he turned 18, my brother connected with the adoption agency in the hopes of finding us. [I]t will be 18 years ago this summer, and I feel so incredibly lucky that I'll get to spend more time with my brother in my life than without him."
—
Tamara B., Seattle
"I have the best sister in the world. We have helped each other survive the death of our parents, my divorce, our child-rearing issues, her husband's illness and death. I am grateful for her every day."
—
Helen M., Gainesville, Florida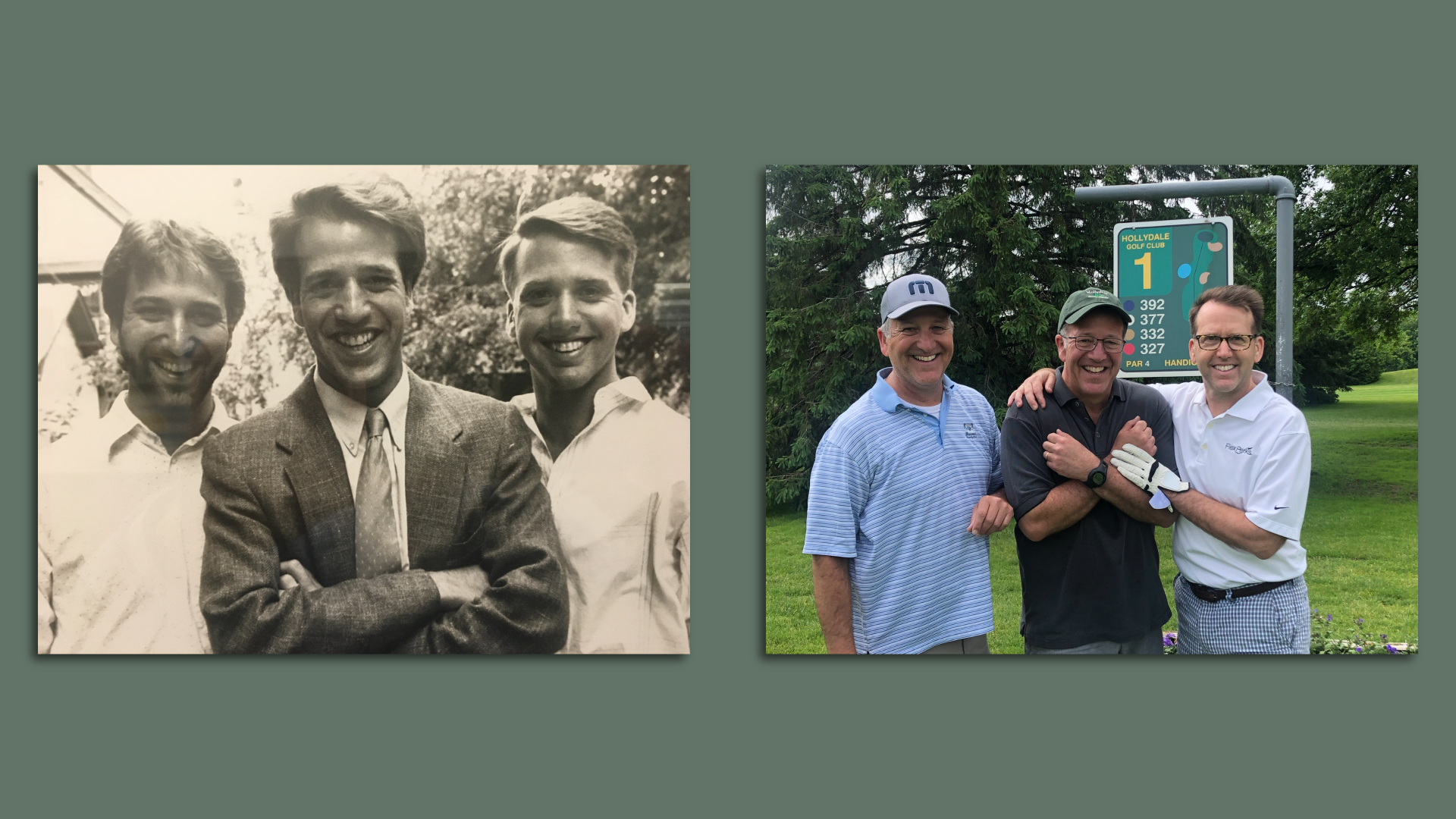 "As children, my younger brothers and I tormented each other with cruel nicknames. Now that we're older, we still do the same thing — often laughing our tails off on the golf course. But we love each other — like brothers."
—
Mark D., Hopkins, Minnesota
"My parents divorced in 1953, and my dad remarried a woman with two sons. They promptly had two more boys and a girl. My parents, older sister and brother are all deceased, including my youngest stepbrother. If it weren't for my surviving half-siblings, a brother and a sister, I would truly be an orphan. What seemed like the worst part of my childhood has been a huge blessing in providing family in my later years. I am so grateful for my bonus family."
—
Paul S., Daytona Beach, Florida
🎨 Nature's brilliant colors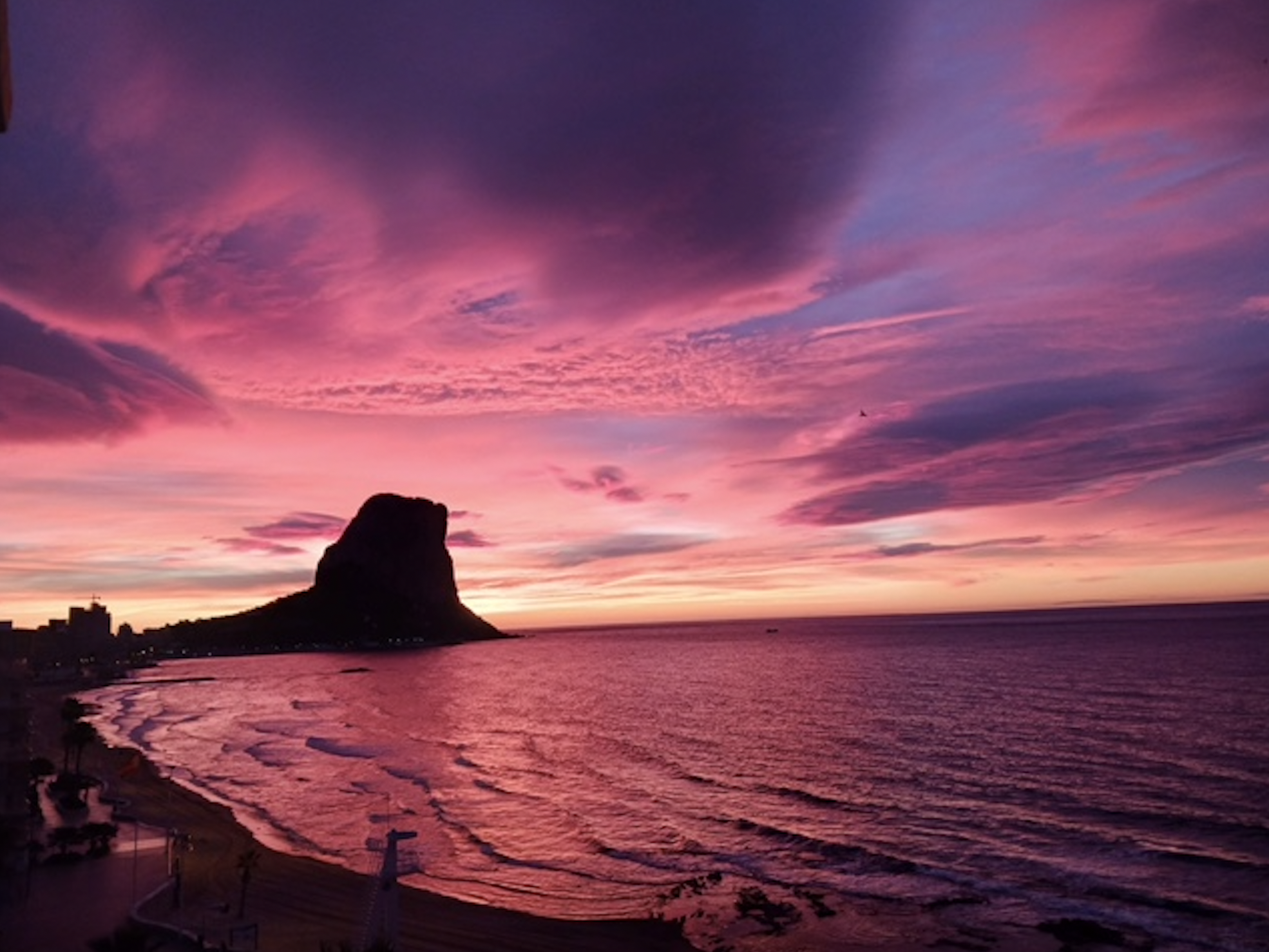 Take in this view of the sunset from reader Steve V.'s apartment on the beach in Calpe, Spain.
That big rock is the Peñón de Ifach, the second-largest rock on the Mediterranean Sea, he tells us.