Axios Finish Line
November 08, 2022
Welcome back! Smart Brevity™ count: 577 words ... 2 mins.
1 big thing: A short note goes a long way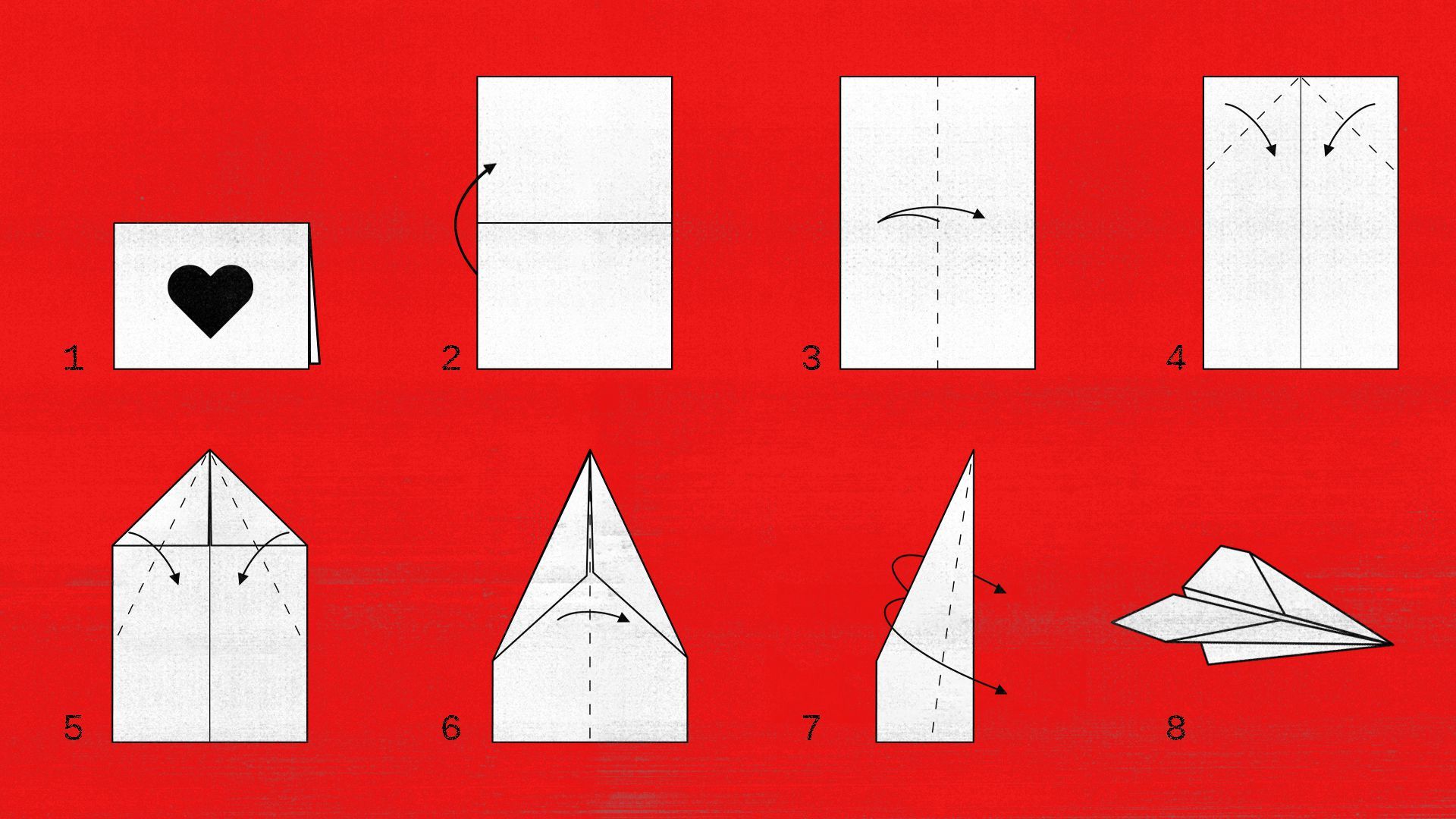 Last week, we asked you if you still send and receive handwritten thank-you notes — even though the custom of sending these appears to be dying.
Nearly a thousand readers responded — and the answer was resounding across generations: Thank-you notes matter.
Rob Nichols, president and CEO of the American Bankers Association, texted back when we were researching the original piece: "Just got back from an international banking conference in Sydney and mailed off 12 notes today."
Here's a selection of the thoughtful emails we received:
"Thank-you notes are such a dying art that the person I'm thanking often thanks me for sending the note! The best response I ever received was: 'If you're still sending thank-yous, your mother must've raised you right.' That she did." —Gary L., Boston, millennial
"Pandemic hit — I doodled, dabbled with painting cards. Wanted to reach out to friends who were struggling. ... Been at it for a couple years because once a week, after a tough day, there is a moment they reach into their mailbox and walk up their driveway with a little grin." —Deb G., Houston, boomer
"It really bugs me when I receive texted thank-yous for, say, wedding gifts. ... However, it drives me nuts that a particular friend insists on writing me a thank-you note for a casual dinner at my house. ... A quick text the next day saying, 'Thanks for having us — we had so much fun!' will keep the conversation going. A handwritten note a month later effectively ends communication." —Katy E., Twin Cities, Minn., Gen X
"My mom passed away in July, and of course I received a lot of texts and emails. But I also have a stack of notes from people that I can cherish and use to reflect on that experience." —Melanie M., Brooklyn, millennial
"I made it a goal about halfway through this year to send one thank-you card a week to someone in my life who has made a positive impact on me. Half the battle is just getting their address — I have plenty of stamps." —Valerie R., Lancaster, Pa., Gen Z
The other side: Some readers said handwritten thank-you cards can be a waste, and that the same sentiment can be expressed in a text.
"I hate getting snail mail. I don't ever find the message more meaningful than an email or text. ... I then get annoyed at how wasteful the whole song and dance is (unnecessary use of paper, time, etc.) for something that will be thrown out upon receipt. I'd argue that the most meaningful work-related notes I've gotten have all been by email. I would so much rather hold onto a thoughtful email (harder to lose, too)." —Teal P., Austin, millennial
The bottom line: Whether you're putting pen to paper or hitting the send button, make sure your thank-yous are loud and clear.
The handwritten touch — even once in a great while — will set you apart.
🖼️ = 1,000 words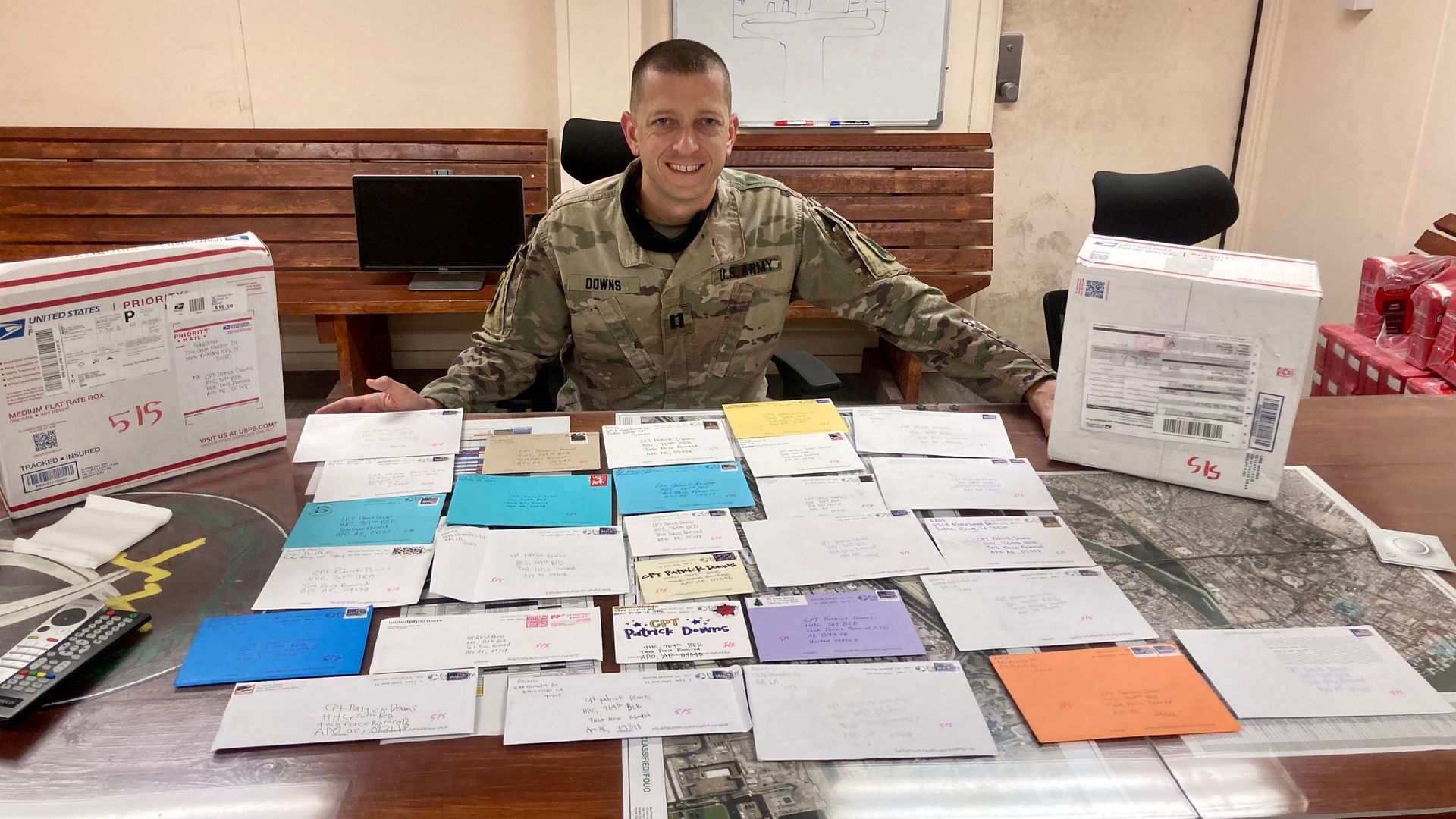 "I'm a Louisiana Army National Guard officer. When I was serving in Baghdad last year, my wife organized a 'mid-tour letter campaign' from friends and family to keep the motivation up. I received more than 30 letters in one day," Finish Line reader Patrick D., a millennial, writes.
"It was an incredibly humbling moment, knowing that so many people took the time to go to the trouble of writing and mailing a letter or card around the world to me."
"Emails and texts are great, but the deliberate and personal nature of the physical, handwritten mail can't be replaced."