Axios Capital
November 11, 2018
Situational awareness: Thanks for being a subscriber to Axios Edge! Do please encourage all your friends and acquaintances to sign up. Mike Allen still has more subscribers than me, and we can't let that stand.
1 big thing: Elections have consequences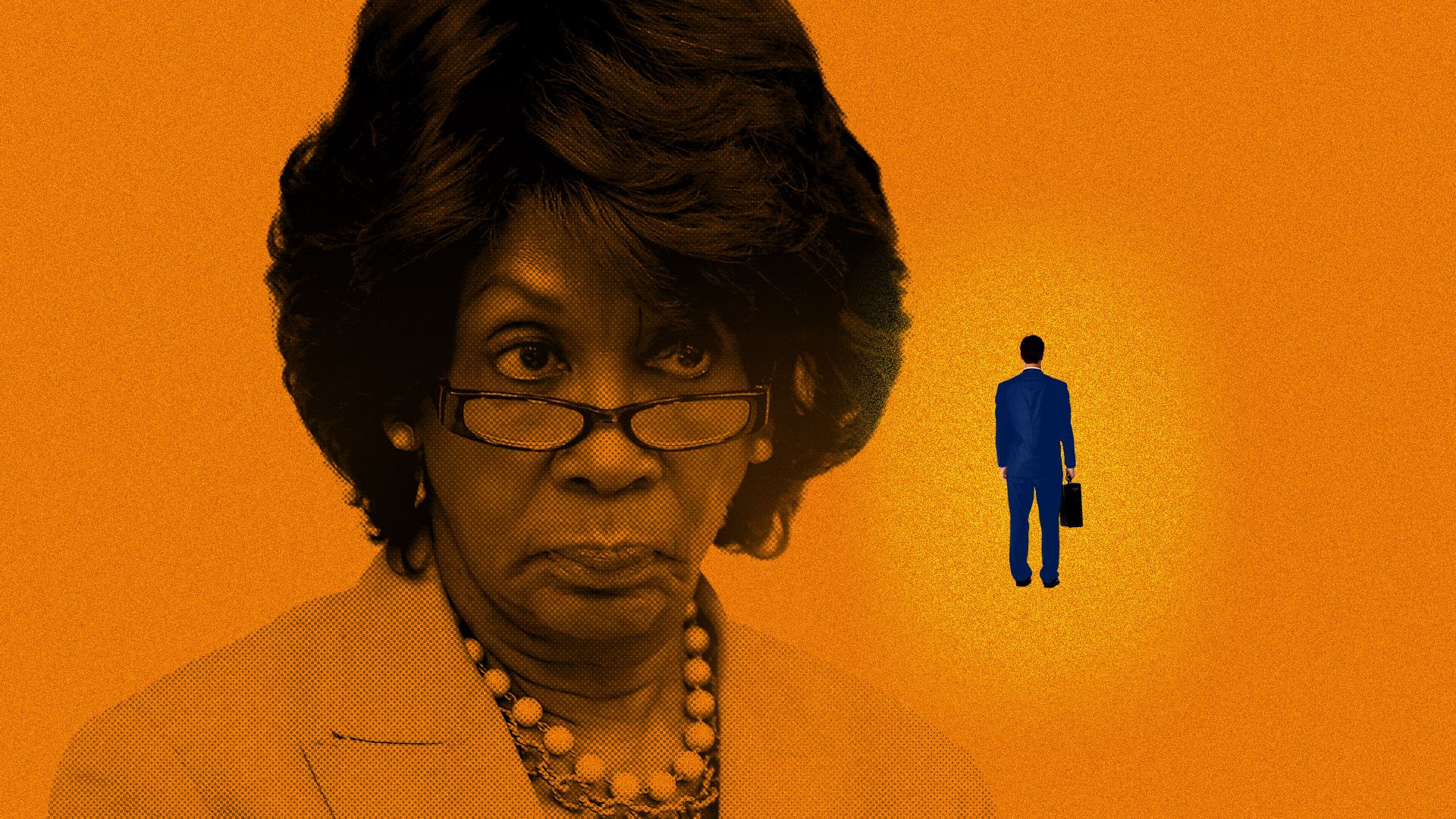 The midterm elections changed the business landscape with both ballot measures and new oversight in the House. Minimum-wage increases passed in Missouri and Arkansas, both of which were states where Republican lawmakers refused to make such a change on their own. Those statewide increases come on top of many city-level hikes.
Cannabis was also on many ballots:
There was further legalization of marijuana in Michigan, Missouri and even Utah.
Marijuana bulls were encouraged by the firing of attorney general Jeff Sessions, an adamant foe of the drug. It's unlikely that any of his successors will care as much about cannabis as he does.
Why it matters: Minimum wage hikes work, and voters know it. And while marijuana is going to remain illegal at the federal level for the foreseeable future, there is now a decent chance that Congress might pass a law ensuring that cannabis companies can be banked. That's a vital step for any industry.
What's next? With control of the House of Representatives, Democrats now control the House Financial Services Committee, which will almost certainly be chaired by Maxine Waters. Waters has been on the committee for 28 years, which means that if anybody can get things done, she can. What can we expect under her gavel?
Wells Fargo recently admitted that 545 of its customers lost their homes after being improperly denied loan modifications that would have lowered their mortgage payments. With the Consumer Financial Protection Bureau rendered otiose by Republican control, expect Waters to step into the breach and start taking names.
Deutsche Bank is deeply intertwined with both Donald Trump and Russian money laundering; it has much to fear from Waters. Go deeper.
Also on Waters' list of priorities: housing, flood insurance and payday lenders.
Be smart: With Republicans controlling both the Senate and the White House, don't expect a raft of progressive legislation in the next two years. But Waters doesn't just have an aggressive oversight agenda, she also has subpoena power, and she won't be afraid to use it.
"I have not forgotten you foreclosed on our houses. ... What am I going to do to you? What I'm going to do to you is fair. I'm going to do to you what you did to us."
—
Maxine Waters
, to the banks, at the Black Women Network Breakfast on Nov. 2
2. Google is still at odds with its workers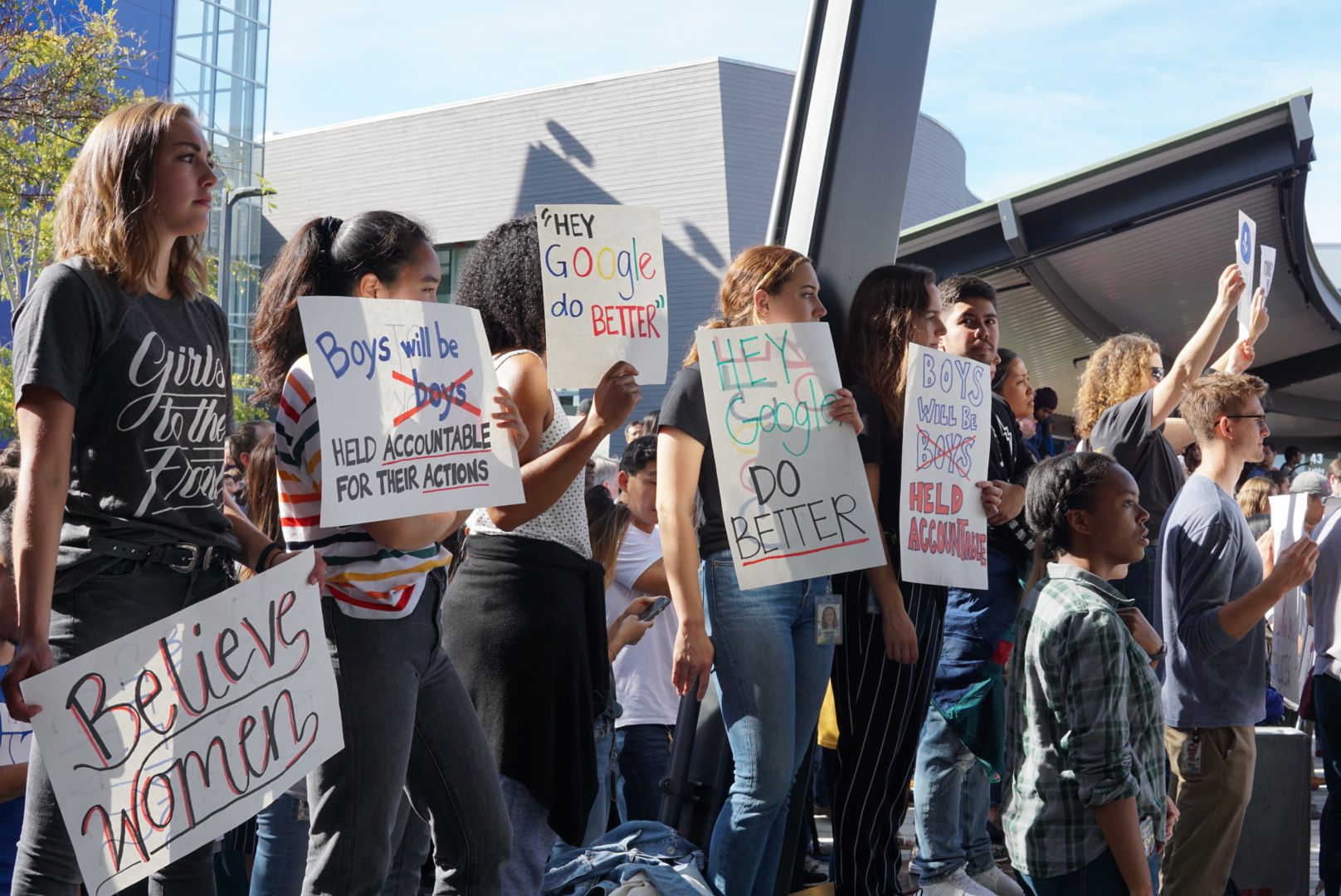 When Google employees walked out on Nov. 1, they had six demands. This week, Google agreed to meet roughly 1.5 of those demands, on the same day that a glowing softball interview with Google's CEO appeared in the New York Times. Here's what the protestors wanted, and what they got:
1. An end to forced arbitration in cases of harassment and discrimination: This is the 0.5: Google conceded on the former (cases of harassment) but not the latter (cases of discrimination).
2. A commitment to end pay and opportunity inequity, accompanied by transparent data: Nope. There was some hand-waving about providing "more granularity around sexual harassment investigations," but nothing really concrete. There's also a "company-wide OKR around diversity, equity and inclusion," which is the kind of thing companies love to talk about when they're not actually doing anything. (And no, you really don't need to know what an OKR is.)
3. A publicly disclosed sexual harassment transparency report: Google is making an incremental improvement in its reporting on this front, without coming anywhere near the degree of transparency that the protestors are demanding.
4. A clear, uniform, globally inclusive process for reporting sexual misconduct: This one Google has largely agreed to.
5. Promote the chief diversity officer to answer directly to the CEO: This was by far the easiest demand for Google to meet, and yet, astonishingly, Google hasn't done it. The chief diversity officer, whose title suggests that she has a C-suite job, still reports to one of Google's vice presidents.
6. Appoint an employee representative to the board: This was the hardest demand for Google's CEO to meet, since he doesn't have the power to make board appointments. Unsurprisingly, it hasn't happened.
Google also failed to clarify the degree to which any of these changes would apply to contractors, who comprise more than half of the company's workforce and who are disproportionately likely to be women and people of color.
The bottom line: Google never explicitly tied its response to the walkout or to the demands made by the protestors; you can be sure they noted the snub. Its workers will no longer be mollified with free food and stock options, now that they can't trust their bosses to not be evil. Google CEO Sundar Pichai is genuinely well liked, but he won't be able to charm his way out of this one.
"Six months ago, after a nightmare year, Uber ended forced arbitration for harassment suits. This week, after a global protest and enormous scandal, Google did too. Today, Facebook follows. Tech companies are not 'leaders of progress.' They respond to pressure and pain."
— New York Times tech reporter
Mike Isaac
3. Disney's plans for Hulu
Disney CEO Bob Iger has two top priorities. As he said on Disney's quarterly earnings call this week, the first is the integration of 21st Century Fox, which he recently acquired for $52 billion, in a deal he's hopeful will close "meaningfully earlier" than June. The second is developing online services that reach consumers directly, especially now that he'll have a majority stake in Hulu once the 21CF deal closes.
Iger made all the necessary noises about protecting minority shareholders in Hulu: NBCUniversal still owns 30%, while WarnerMedia owns 10%. But control of Hulu was one of the strategic drivers behind the 21CF acquisition, and Iger was clear that as soon as the deal closes, he's going to push Hulu toward "both global growth and investing more in content."
Hulu's currently losing about $1 billion per year. Iger is saying that he wants that number to go up, not down.
Hulu's losses aren't really losses. When Hulu pays its shareholders for new original programming, that's an expense for Hulu — but it increases the shareholders' revenues by the same amount.
Expect more original content like "The Handmaid's Tale" and more aggressive competition with Netflix. Fox is Hollywood's leading television studio, and Iger wants it to remain more relevant than ever in a world where a new generation has very little interest in paying hundreds of dollars a month for a cable bundle.
The bottom line: Disney is very happy with the performance of its ESPN+ product and wants to re-create that success not only with the new Disney+, for family entertainment, but also with Hulu. Between them, the three services could be a formidable competitive threat to Netflix.
4. When more safety means higher insurance costs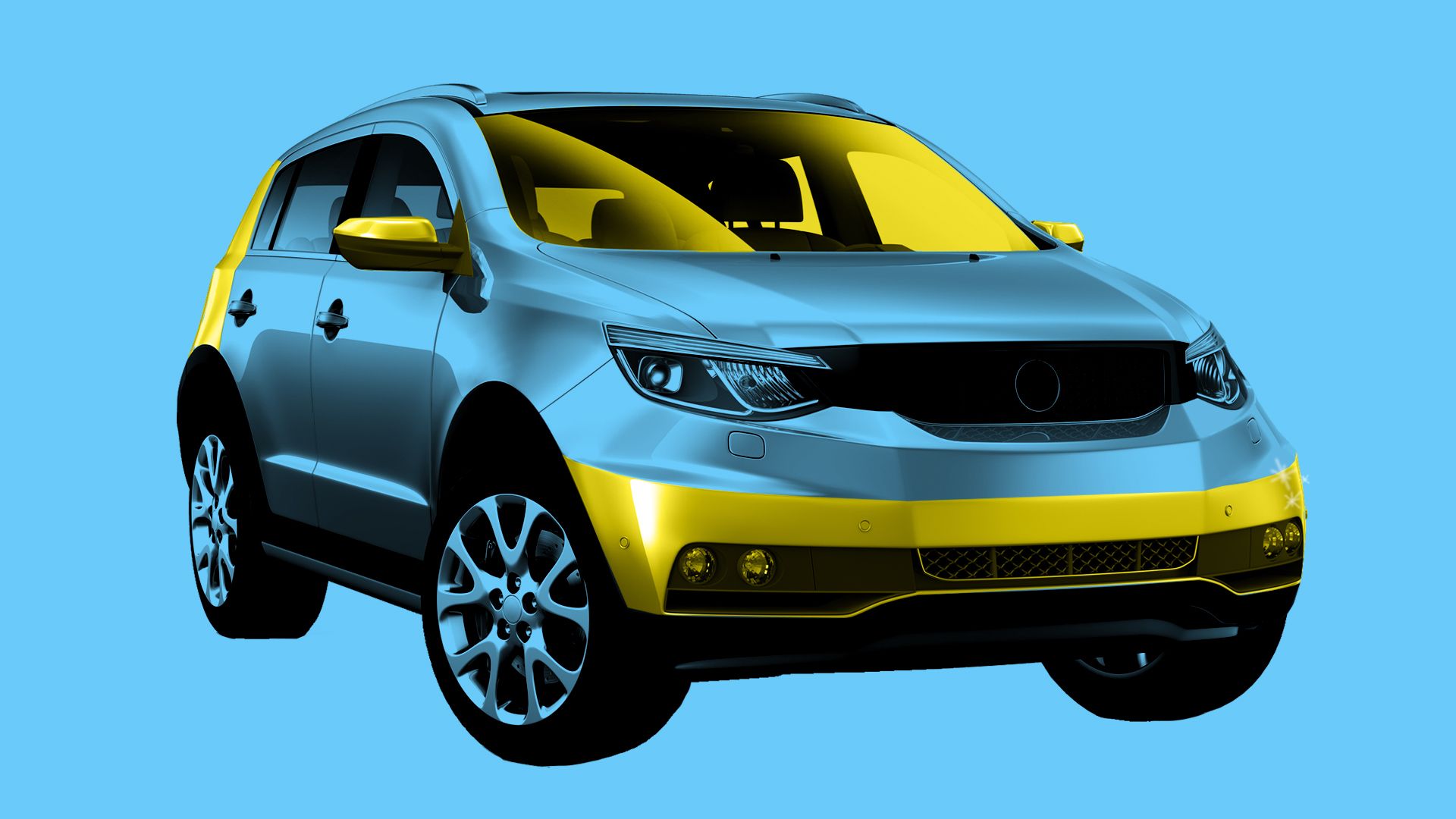 Normally, making something safer means reducing the amount of money you need to pay to insure it. But that's not the case with today's autos.
As cars evolve from being mostly mechanical to being computers on wheels, they become increasingly fragile, especially around the periphery. A CPU can sit safely in the center of the vehicle, but the sensors can't.
Chips and dents aren't cosmetic any more. They can easily push sensors out of alignment, or even break them entirely.
Repair bills have doubled as a result, according to AAA.
A windshield is no longer just a windshield. Today, it can house sensors for automatic emergency braking, adaptive cruise control and lane departure warning systems. That's h0w a $200 windshield repair becomes $1,500 or more.
In the age of distracted driving, the most common collision is when the car behind you hits your rear bumper at low speed. That could cost $3,500 to repair if the ultrasonic system for parking assistance is damaged as well as rear radar sensors used for blind-spot monitoring and cross-traffic alerting. And that's if you can find a mechanic qualified to make such repairs.
The bottom line: Modern cars, equipped with modern electronics, are genuinely safer. They save lives and could prevent millions of injuries. But insurance doesn't just cover damage to humans. It covers damage to cars, too, and those costs are only going up.
5. The year of the woman has yet to arrive
The House of Representatives and the group of Goldman Sachs partners are more similar than you might think. Both are very difficult to get into; both are roughly the same size, in terms of number of individuals; and both are refreshed in the fall of even-numbered years.
This year, Goldman celebrated its 69 new partners with a press release extolling the fact that the percentage of women was the highest in Goldman's history. But:
The overall percentage of women among Goldman's partners barely budged, at 17%. (In the House, the percentage of women rose much more significantly, to 23%, which is still disappointingly low.)
In the House, women constituted 40% of the incoming class, far above Goldman's 26%.
Why it matters: Goldman knows it has a problem with under-representation of women. But the bank doesn't seem to be in any particular rush to fix that problem. Even its incoming entry-level analyst class isn't yet 50% female, and it won't reach that mark until 2021.
6. New chairs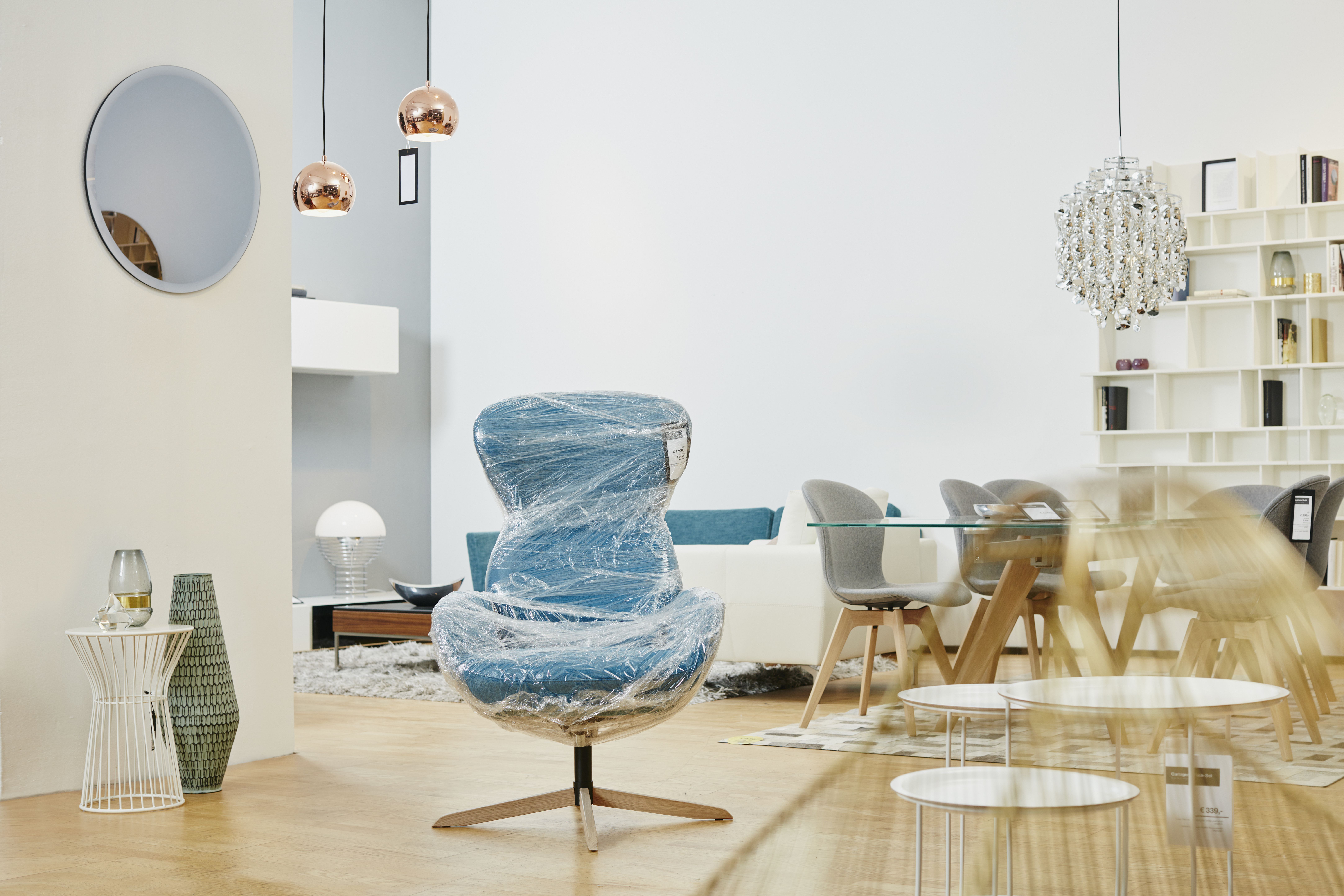 Robyn Denholm is the new board chair at Tesla. She has been on the Tesla board since 2014, and no one believes her new title will maker her any more effective at reining in Elon Musk than she was before. Still, the elevation from board member to board chair is a big enough deal that she has quit her job as CFO of Telstra, Australia's largest telco.
Thought bubble: It's vanishingly rare for a C-suite executive to quit her job to take a non-executive chairman position. It'll be fascinating to see how much she's paid in her new job.
Citigroup also appointed a new independent chairman this week. John Dugan ran the Office of the Comptroller of the Currency during the financial crisis, which makes him acutely aware of how many unexpected things can go wrong at a bank the size of Citi.
Denholm' appointment was effectively forced on Musk by the SEC. Dugan's appointment, by contrast, reflects positively on Citi CEO Mike Corbat, who could probably have seized the position for himself if he really wanted it.
Corbat's willingness to stay accountable to an independent boss stands in contrast to (and as a rebuke of) other big-bank CEOs like Jamie Dimon at JPMorgan and Brian Moynihan at Bank of America.
7. The business press moves east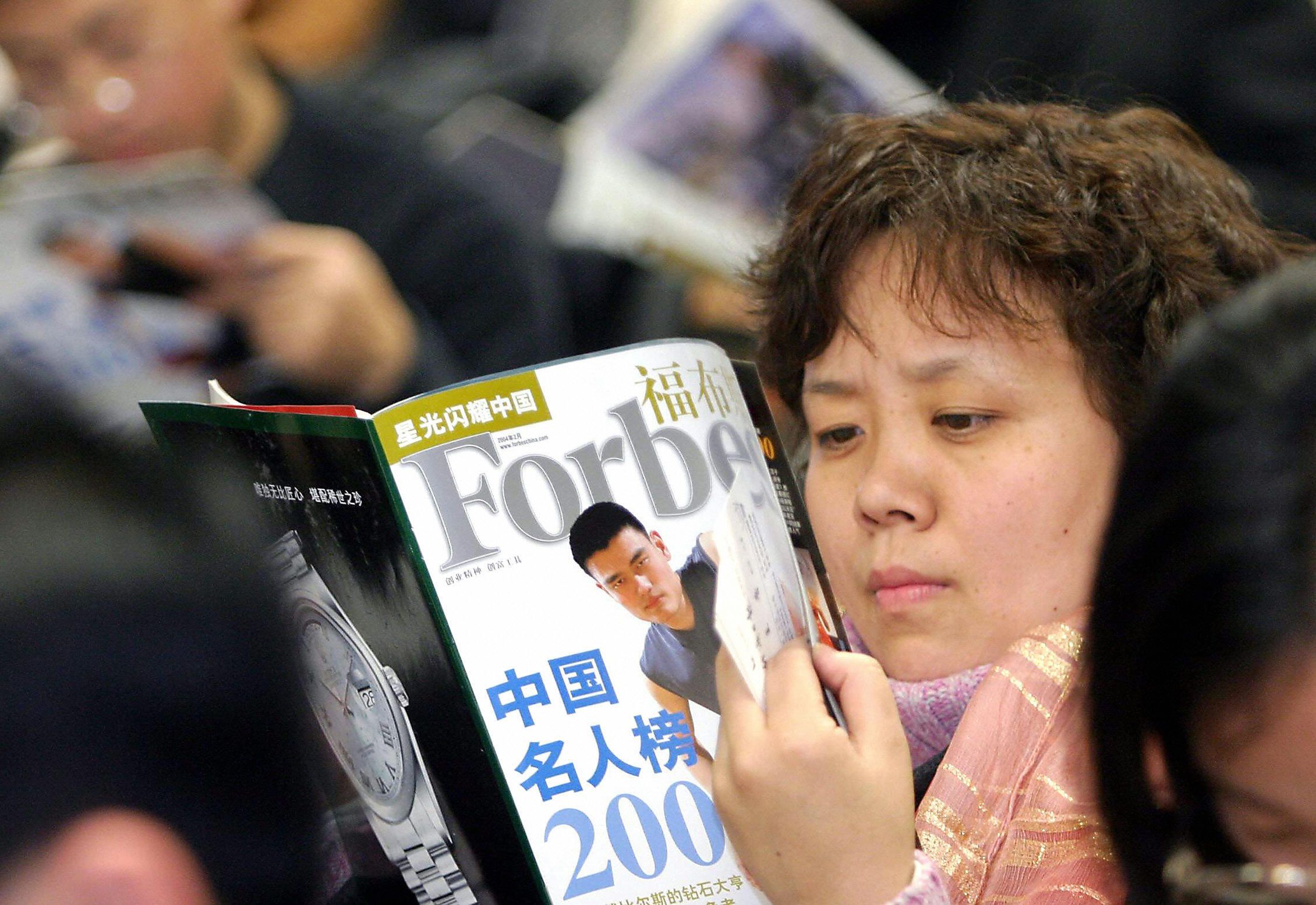 Thai businessman Chatchaval Jiaravanon has acquired Fortune magazine for $150 million, in just the latest example of a U.S. business publication ending up in the hands of an East Asian buyer.
Uzabase, a Japanese company, bought Quartz for about $100 million in July.
A mysterious Hong Kong-based group named Integrated Whale Media Investments bought control of Forbes magazine in 2014.
Lachlan Murdoch is openly wondering whether his father Rupert might sell the Wall Street Journal. Should that ever happen, don't be surprised if that buyer, too, turns out to be East Asian.
Be smart: The day might not be that far off when there are no major American-owned business publications at all. Even Business Insider is German.
Tech-rich Americans are perhaps more likely to just funnel money in the general direction of journalists, rather than buying trophies.
The bottom line: Journalists tend to have mixed feelings when their publications are bought for nine-figure sums. On the one hand, it's a vote of confidence in their work and a sign that it's valuable. On the other hand, the money is going to sellers, not journalists. If the buyers expect a decent return on their investment, then the higher the purchase price, the bigger the un-reinvested dividends the new owner might demand.
8. The blockchain hype bubble bursts
Corporate America's obsession with blockchain and bitcoin is over, writes Axios' Courtenay Brown.
S&P 500 executives are dropping the buzzwords less on earnings calls and during presentations to analysts and investors. Analysts, too, are asking about it less.
Why it matters: Once upon a time, the prospect of incorporating blockchain technology or cryptocurrency into businesses excited investors and drove up share prices temporarily — just look at Kodak, beverage company Long Blockchain or Hooters franchisee Chanticleer Holdings. But, as Forrester Research predicts, the odds of a company turning "headlines into reality" are slim.
At the peak earlier this year, "blockchain" was mentioned 173 times in a single quarter, according to an analysis of company transcripts by Axios. That number has since fallen as much as 80%.
Executives at technology consulting company DXC Technology dropped "blockchain" five times during a May earnings call, without offering any concrete plans of investments. The company has not mentioned it in the two earnings calls it has held since then. Go deeper.
(h/t Jason Karaian)
Bonus: Tweet of the week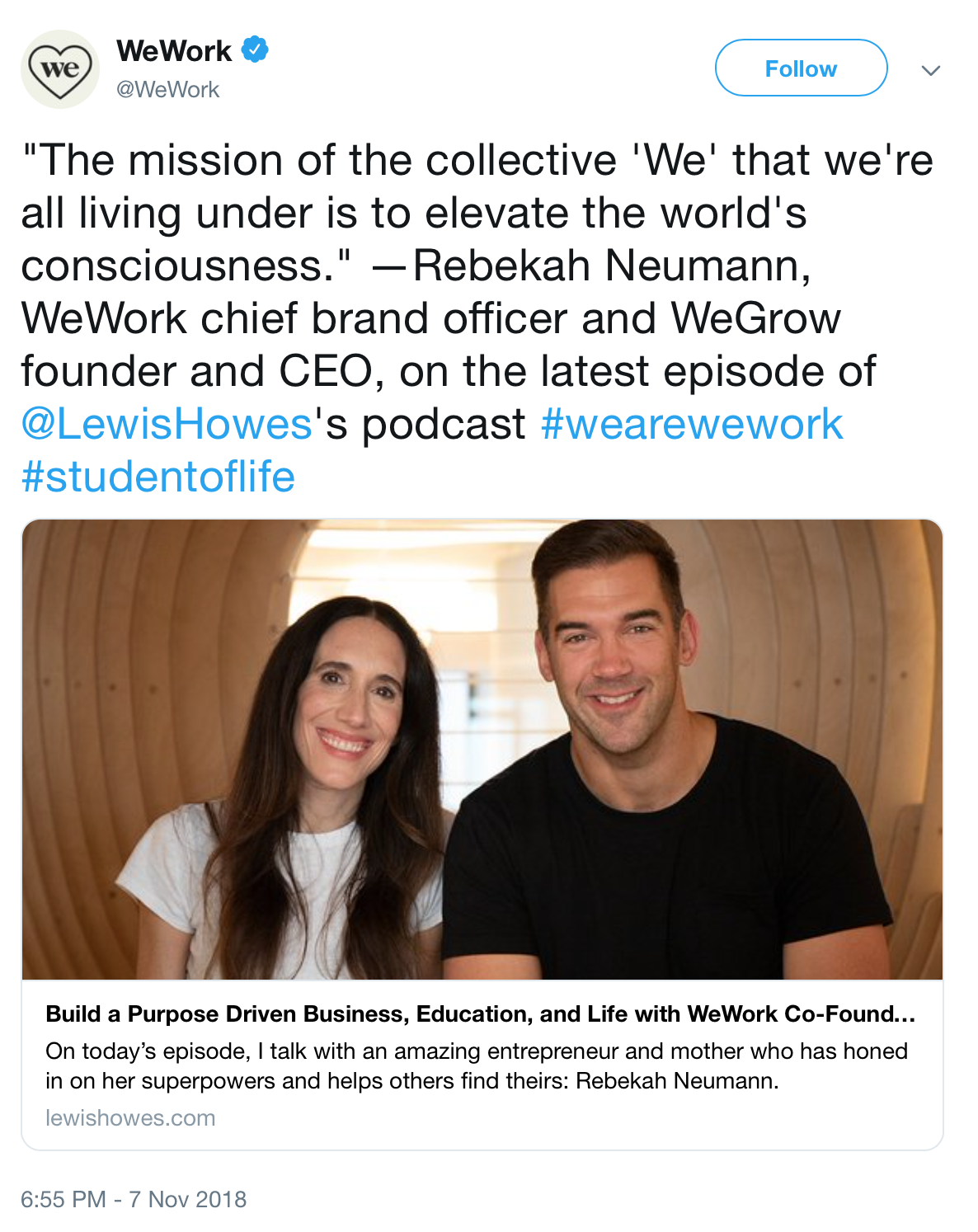 9. This week: EU agita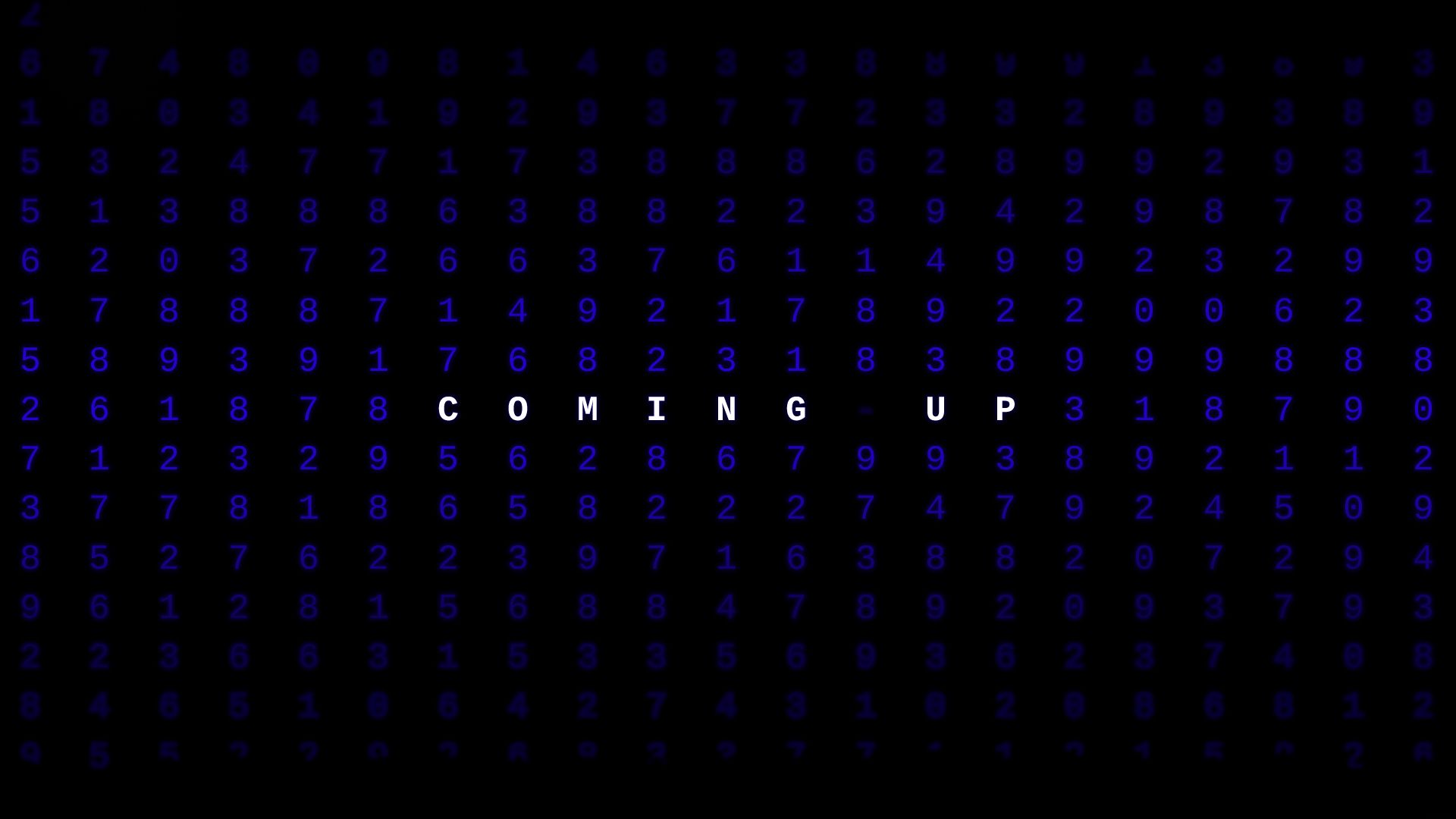 It's a big week for retail, writes Courtenay.
Macy's, Walmart and J.C. Penney will report quarterly results. Expect revenues in the single-digit billions at both Macy's and J.C. Penney. Then take a look at the $30.8 billion of revenue that Alibaba has just racked up in one day.
This week in Brexit: The U.K.'s deal with the EU may be published this week, following an all-important Cabinet meeting.
Don't get your hopes up. We've been promised developments about the Brexit process before. And those ultimately they fell through. Jo Johnson, Boris' pro-Remain brother, has already resigned in disappointment.
Increasingly likely: a full-blown constitutional crisis.
There's also the chance of another showdown between Italy and the EU. Rome has until Tuesday to submit a new budget to Brussels, after its first draft was rejected.
The APEC summit is taking place in Papua New Guinea. Xi Jinping of China and Shinzo Abe of Japan will both be there; they'll probably get the Bentleys rather than the Maseratis.
There won't be any meeting between Trump and Xi. Both Trump and Vladimir Putin are sending deputies this year.
10. Building of the week: Menil Drawing Institute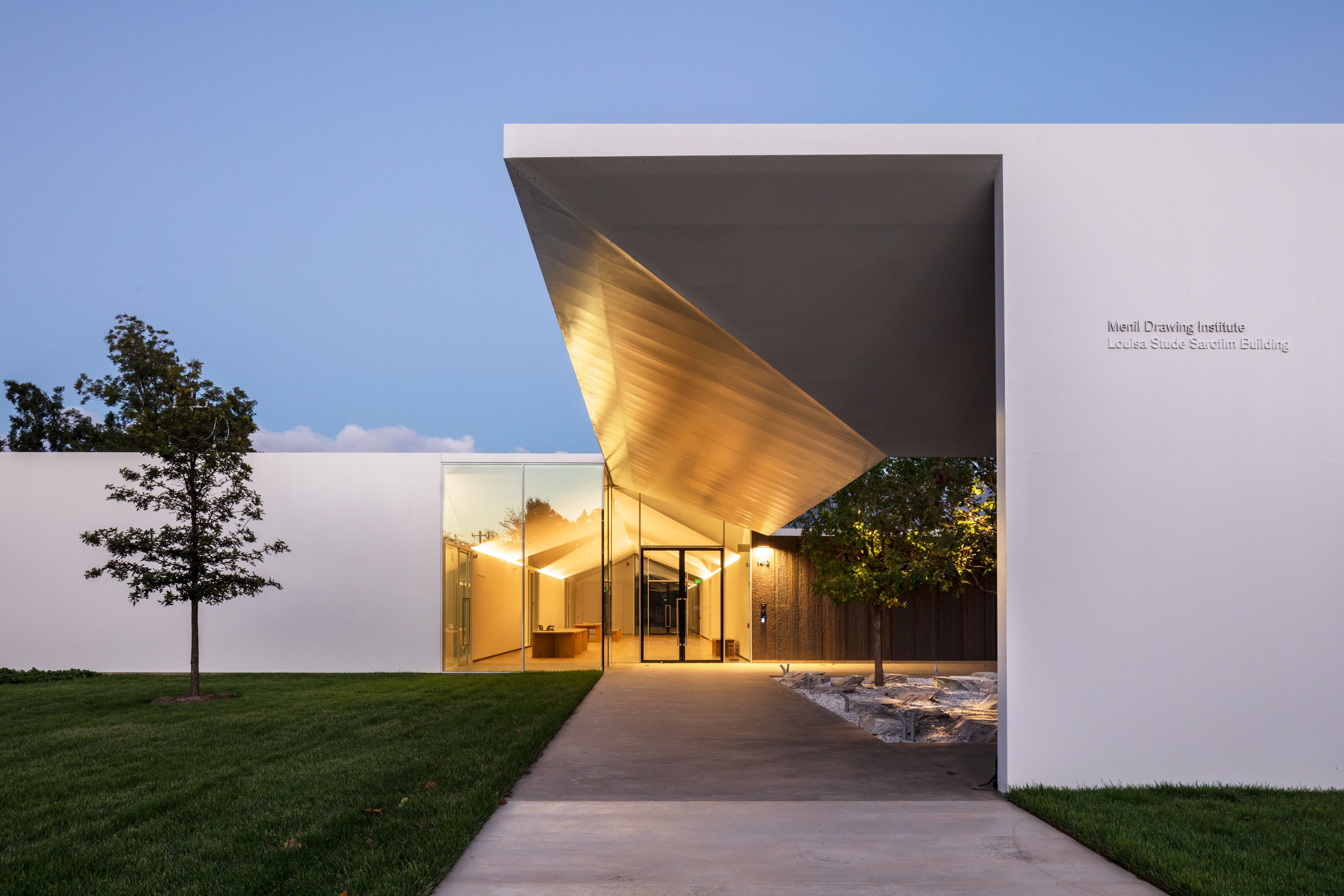 The Menil Drawing Institute, designed by Sharon Johnston and Mark Lee, opened earlier this month in Houston. It is America's first freestanding building created specifically for the exhibition, storage and conservation of modern and contemporary drawings. Scrims allow the harsh Texas sun to illuminate the works without damaging them. Go deeper.
Need more Axios in your life today? The second episode of Axios on HBO airs at 6:30 pm on both coasts.