Axios Capital
July 14, 2019
There's quite a lot of Axios brevity in this week's Edge: No item is longer than 330 words. Total word count comes to 2,070, which is less than 8 minutes of reading time.
Read on to find: Fake billionaires, the decline of legacy brands, volatile homes, Deutsche's woes, Facebook's woes, metal plastic, the downside of summer break, and even some wine content. Enjoy!
1 big thing: Jeffrey Epstein and the utility of fake billions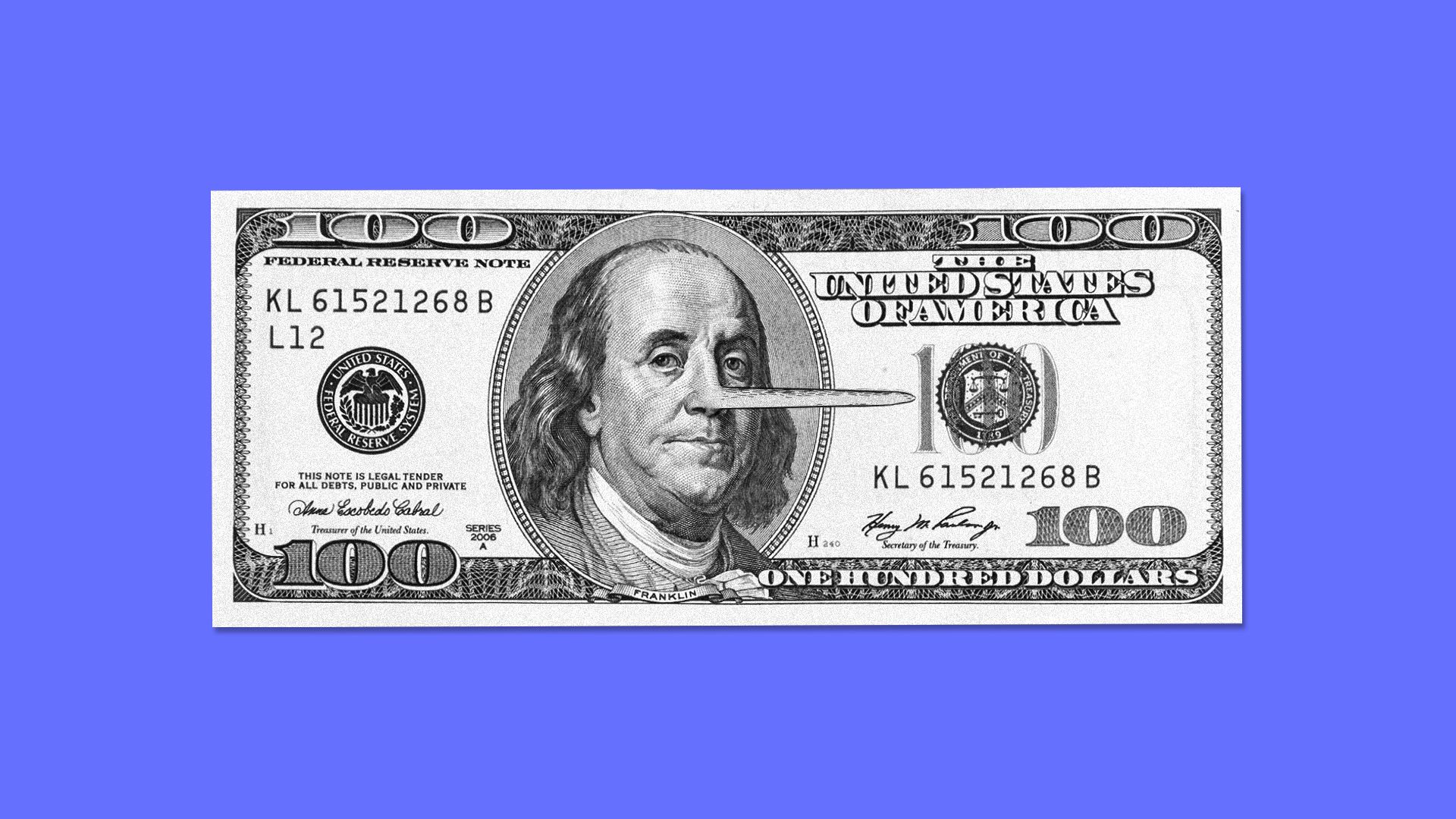 It's easier to turn power into money than it is to turn money into power. That said, if you want power, and even if you want money, it helps a lot if people think you're a billionaire.
Driving the news: Jeffrey Epstein, whose pedophilia is now back in the public eye, was almost invariably described as a billionaire even when there was no evidence that he was worth anywhere near that much money.
Epstein's conspicuous displays of wealth included owning the largest private residence in New York (9 East 71st, which was originally purchased by one of his clients, Les Wexner) and a $10 million charitable foundation called Gratitude America (which seems to have been funded by another client, Leon Black). They also included private jets and a private island in the Caribbean.
Epstein's mysterious yet ultra-opulent lifestyle served two purposes. It helped to seduce both men and women — and it gave him an aura of impunity. By creating a bubble of spectacular privilege, he successfully persuaded everybody — not only his friends, but the underage girls he was accused of having sex with — that he was untouchable. Even after the bubble burst, he got away with an astonishingly light punishment for his crimes.
Epstein is far from being the first fake billionaire. Malaysian fraudster Jho Low similarly attempted to buy himself impunity, with some success: He remains at large.
The power of Elizabeth Holmes, of Theranos fame, resided almost entirely in the fact that people thought she was a billionaire.
Most intriguingly, press baron Robert Maxwell stole $600 million from his newspapers' pension plans in order to keep his empire together. His daughter Ghislaine went on to become Epstein's closest confidante (and co-defendant).
The bottom line: Some people want to be wealthy; criminals, by contrast, often find it more useful to be perceived to be wealthy. The genuinely rich tend to care about preserving and growing their wealth. Really big spenders are disproportionately likely to be frauds.
2. Legacy brands' disadvantage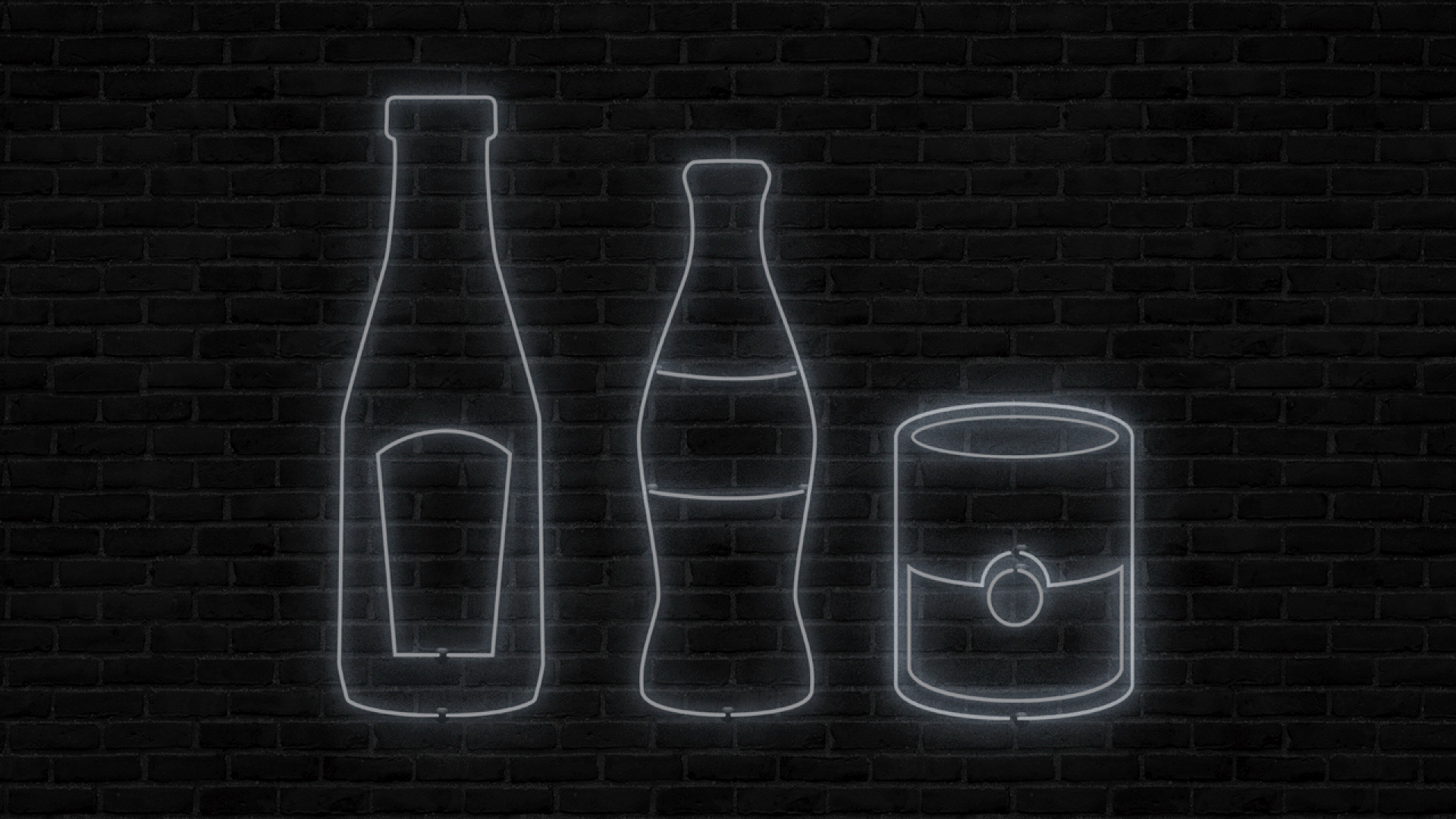 In the attention economy, power (which can then be turned into money) is measured in large part by the ability to attract and generate mindshare.
Donald Trump's victory in 2016 didn't come from his money: Clinton outspent him by more than half a billion dollars. Rather, Trump leveraged his television ubiquity, first from 14 seasons of "The Apprentice," and then from the way in which he acted as an irresistible magnet for TV news.
Celebrity has never been easier to monetize, largely because celebrities already have the kind of attention that all brands crave. That helps explain Amazon's recent exclusive deal with Lady Gaga for a makeup line.
Consumer brands have historically bought screen time by spending billions of dollars on TV advertising. But that tactic doesn't work if your key consumers don't watch broadcast TV.
Losers: Iconic brands including Campbell's, Clairol and CoverGirl are losing market share, according to Axios' Courtenay Brown. Also declining in value: Oscar Mayer, Jell-O and StarKist.
Winners: Younger brands that don't require TV advertising are surging in value. Online retailer Revolve, which relies heavily on Instagram influencers, went public on June 6 at $18 per share. It closed Friday at $37.74, giving the company a capitalization of $2.6 billion. That's despite the fact that its net income last year was just $30.7 million.
Go deeper: Iconic brands lose their luster
3. Volatile homes
You wouldn't make a 5x leveraged bet on the S&P 500 — not unless you were an extremely sophisticated financial arbitrageur, or a reckless gambler. Even then you wouldn't put substantially all of your net worth into such a bet. Stocks are just too volatile. But millions of Americans make 5x leveraged bets on their homes — that's what it means to borrow 80% of the value of the house and put just 20% down.
By the numbers: Unison, a housing-finance startup, has crunched U.S. house-price data in a paper to be released tomorrow. Over the long run, any given home is likely to experience price volatility of about 15% per year; during the height of the crisis, that number spiked to more than 35%. That's broadly in line with the kind of volatility you see in the stock market.
Unison's results are in line with public data from the Federal Housing Finance Agency, which show annualized house-price volatility, over the past 10 years, ranging from 12% in Alaska to 17% in Hawaii, New York, and the District of Columbia.
Be smart: Annualized house price volatility is much greater than the amount you can expect a home to rise in value over the long term. That number is closer to about 4%. While homes are much less volatile than individual stocks, they're just as volatile as the kind of diversified stock indices most people invest in.
The bottom line: Any given home has roughly a 30% chance of ending up being worth less in five years' time than it is today. If you can't afford that to happen, you probably shouldn't buy.
4. The summer break is broken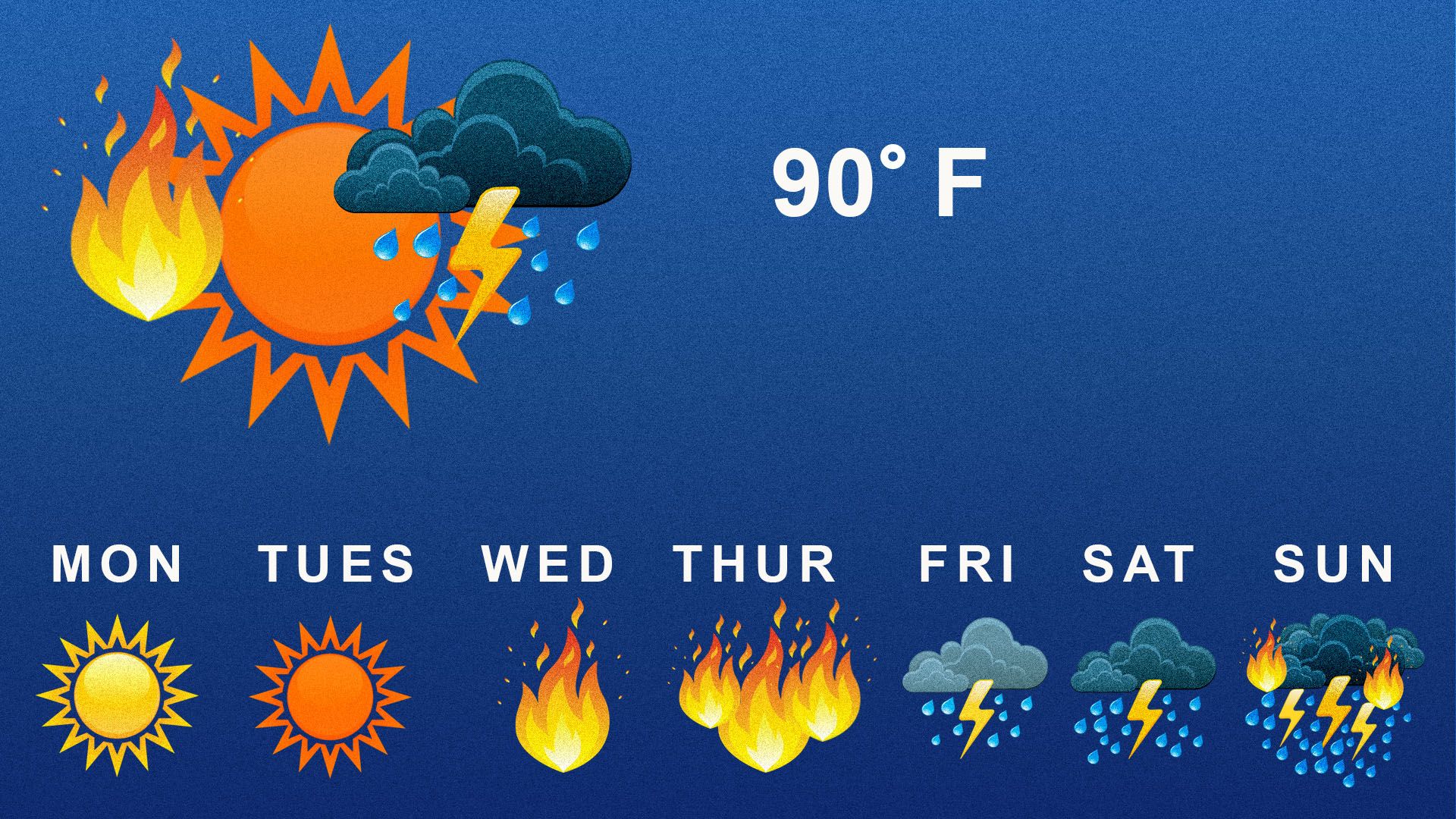 Summer breaks are bad — for kids, for parents, and for entire nations.
If you're the parent of a school-age child, you're acutely aware that school is out for the summer. The logistical consequences can be daunting, especially in households where all the caregivers have full-time jobs — but the educational consequences are if anything even bigger.
"Teachers spend approximately four weeks reteaching lessons at the beginning of each school year because over the summer students forget what they had learned the previous year. Research indicates that the problem of summer learning loss is most acute for low-income students."
— Ruy Teixeira,
All-Day, All-Year Schools
If you're a member of Congress, the summer break looms even larger. The House leaves town for a 6-week recess on July 26, and by the time it comes back, the U.S. might well have hit its debt ceiling, with devastating consequences. According to Bloomberg, "waiting until September to raise U.S. borrowing authority increases the prospects of an unprecedented default."
If you're a member of the U.K. parliament, the summer break is worse still. Boris Johnson is almost certain to become the next leader of the Conservative Party — and, therefore, the presumptive next prime minister, taking office on either July 22 or July 23. Johnson is adamant that he will pursue a no-deal Brexit if necessary — an outcome that parliament adamantly opposes.
What we don't know: On July 24, parliament enters recess and can no longer oust the prime minister in a vote of no confidence. By the time it returns, there might not be enough time to elect a new government before Britain crashes out of the EU on October 31.
The bottom line: If Britain crashes out of the EU on October 31 because MPs were on their summer holidays and therefore couldn't prevent it, the banter heuristic — "that the funniest outcome in British politics is the most likely" — would go down in history as encompassing an extremely dark sense of humor.
5. Deutsche's woes reach Wall Street
Deutsche Bank and Citigroup have a lot in common. The two enormous lenders have taken advantage of their international reach and their massive balance sheets to be a central part of the foreign exchange market; they also have a reputation for banking unsavory characters like Jeffrey Epstein and Raul Salinas. Of late, however, their fortunes have significantly diverged.
By the numbers: 10 years ago, Deutsche Bank had a market capitalization of $40 billion, while Citi was worth just $15 billion. Today, after the longest bull-market run in history, Deutsche Bank's market cap has shrunk by more than half to $16 billion, while Citi's has risen more than tenfold to $166 billion.
Losers: Some 18,000 workers in Deutsche's investment bank lost their jobs this week, with pretty much the entire equities sales and trading team being vaporized.
Flashback: In 1998, Deutsche Bank bought Bankers Trust for $10 billion, becoming the world's largest bank (by assets) in the process; as part of the deal, it also inherited a longstanding relationship with Donald J. Trump. "In 2015, Deutsche Bank wrote its BT assets down to zero as part of a $6.6 billion balance-sheet purge," wrote Crain's Aaron Elstein last year. "But the stink of this long-ago merger still lingers."
The bottom line: Citi is no one's favorite bank. But thanks to the 2009 bank bailout, it has managed to survive in today's world of low leverage and low margins. Deutsche, which received no bailout, can similarly no longer rely on leverage to provide profits. The problem is that without that leverage, it can't seem to find a route to sustainability.
6. The rise of metal plastic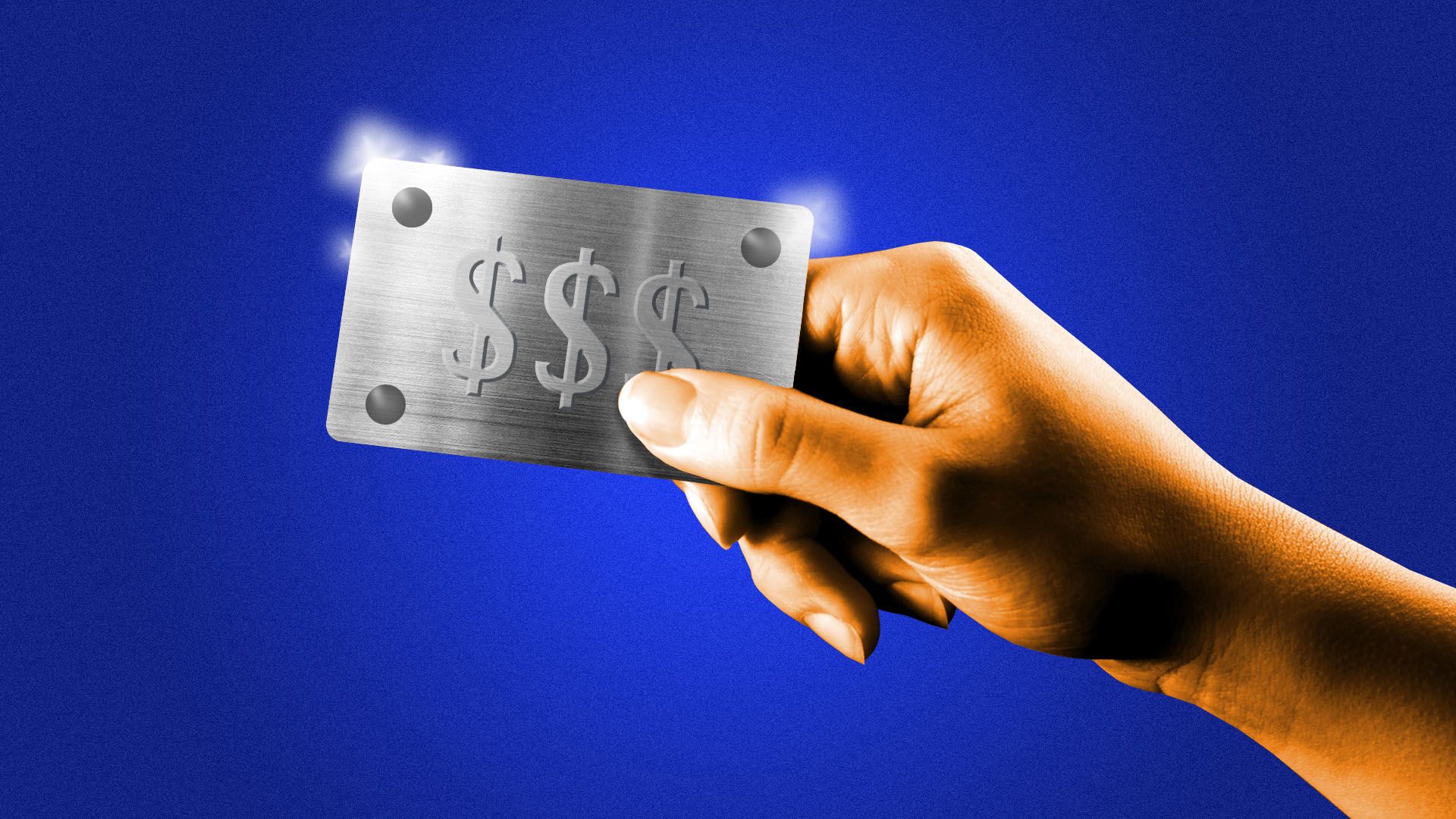 20 years after American Express released the titanium Centurion Card, almost everybody is getting in on the metal game.
The Chase Amazon Rewards Visa card was the first metal card without an annual fee; now, such things are commonplace.
Debit cards like the tungsten Acorns Spend have also become metal, for some reason. The forthcoming Apple Card (from Goldman Sachs) will be titanium.
Zerocard has two metal cards. One is called Magnesium (maybe it doubles as a flashlight in an emergency); the other, confusingly, is called Carbon.
The bottom line: There is no functional reason why a card should be metal. But consumers like the clunk (there are league tables of which cards are clunkiest), and the more issuers that get in on the game, the more pressure there is for all their competitors to follow suit. You'll end up paying for it somehow, you'll just never know how.
7. 1 wine thing: Liber Pater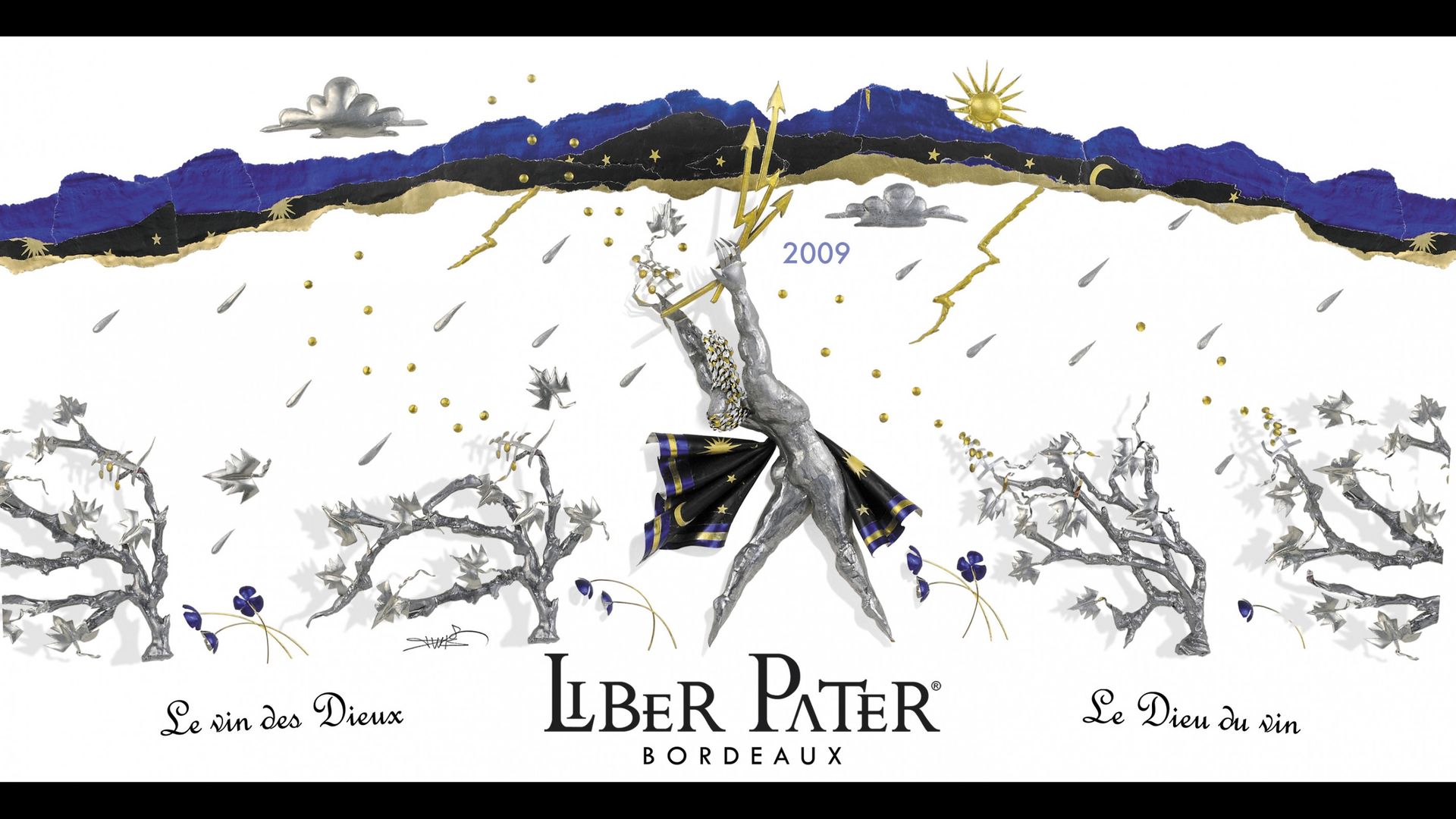 Loïc Pasquet is probably the most controversial winemaker in the world. He specializes in making wine the way it was made before the phylloxera epidemic wiped out most of France's grapes in the 19th century. His ungrafted vines bear rare varietals like castets, mancin and pardotte, and he ages his wines in amphorae rather than oak barrels.
In 2015, 500 of Pasquet's precious autochthonous vines were destroyed by vandals who cut them down to the roots; a couple of months later, Pasquet was found guilty of defrauding the European Union of more than $650,000 that he received in aid and grants for promoting his wine, mostly in China.
Driving the news: Pasquet has announced that his 2015 vintage — just 550 bottles in total — will sell for €30,000 (about $34,000) per bottle. He claims that the difference between his wine and his neighbors' is "the same difference as between a 2CV Citroën and a Ferrari."
There will be no 2016 vintage, partially because of the vandalism, and no 2017 vintage either, because of frost damage. The 2018 vintage, the first to see no wood at all, might well exceed the 2015 in price.
Why it matters: Pasquet has been extremely successful at selling his wine in Russia and China. There's no other wine quite like it in the world, and it's made in such low quantities that he can effectively name his price. The kind of people he's selling to will see no measurable impact on their net worth after dropping $270,000 on a six-pack of Liber Pater. Instead, they will simply convert money into happiness. It's a well-known phenomenon: The more you spend on a wine, the more you enjoy it.
8. The week ahead: Facebook faces another grilling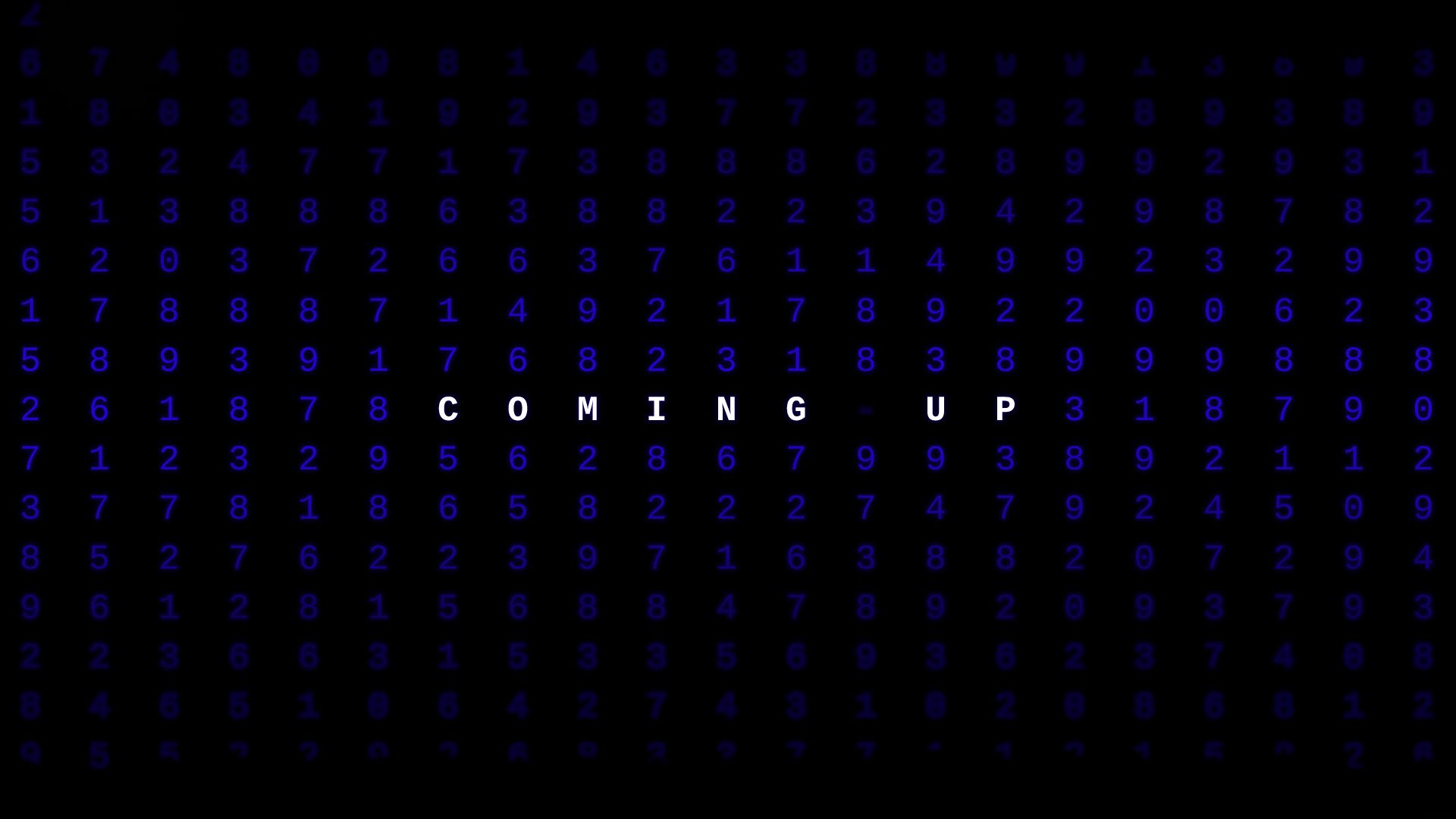 Facebook's executives could be forgiven for thinking that this week was bad enough, what with Donald Trump attacking them on Twitter and Jay Powell pouring cold water on their cryptocurrency ambitions. But the Silicon Valley panopticon will get even more attention from Washington this week, writes Courtenay.
An antitrust hearing on Tuesday will feature executives from Apple, Amazon and Google as well as Facebook.
David Marcus, the head of Libra, will appear before the Senate on the same day, followed by a House hearing on Wednesday.
Earnings season starts tomorrow with the big banks. Netflix releases quarterly results on Wednesday, with UnitedHealth and Chewy following on Thursday.
Amazon's Prime Day, which will span 2 days this year, begins tomorrow.
China's second-quarter GDP report is also out tomorrow. Economists expect growth to come in at 6.2% — a slowdown from Q1's 6.4%.
9. Building of the week: The James Simon Gallery, Berlin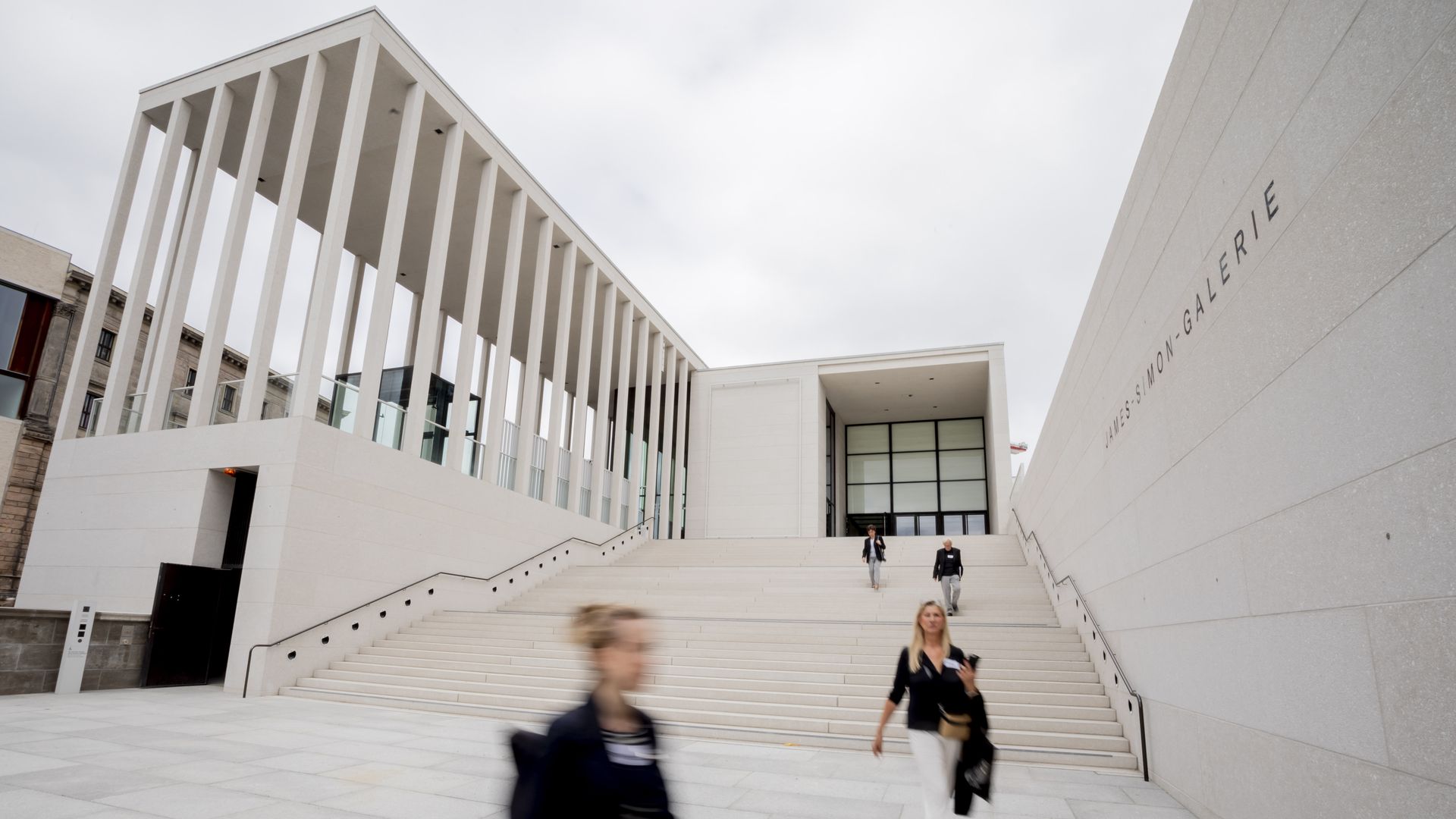 A major new gallery, designed by David Chipperfield, opened on Berlin's Museum Island this week, prominently bearing the name of James Simon. It's the culmination of 20 years of planning and 10 years of construction.
James Simon is not to be confused with James Simons, the hedge fund billionaire. In Germany, museums don't get named after living donors. This one is named after a Jewish philanthropist who died in 1932 and who donated some 10,000 objects to German museums. He's finally getting condign recognition, 80 years after being wiped from the history books by the Nazis.
Elsewhere: How car pollution causes lower birth weight and more asthma. TikTok stars are preparing to take over the internet. New York tops the billionaire league table, with 85. "For reasons beyond our control, we have temporarily misplaced our country."