October 14, 2018
Situational awareness: You might have noticed that the stock market was volatile this week, and also fell quite a lot, while bond yields rose. That would normally reduce the odds of a Fed hike, since the market is basically doing the Fed's job for it.
The confounder is Donald Trump. The Fed's main job is not to set monetary policy, but rather to maintain independence from the White House — and, most importantly, to be seen to be independent from the White House.
The more Trump complains about the Fed hiking, the more the Fed is forced to hike. Failure to do so would look like capitulation to the president, which is the worst thing that any Fed chair can do.
We'll find out more about what Jay Powell's Fed is thinking when the minutes of the September Fed meeting are released on Wednesday.
Also driving the markets this week: BlackRock, Morgan Stanley and Goldman Sachs all report earnings on Tuesday morning, with Netflix arriving in the afternoon. Also, expect Sears to file for bankruptcy in the next few days.
1 big thing: The cost of climate change
There's $500 trillion of wealth on planet Earth, give or take: Maybe $230 trillion in land and property, $200 trillion in debt and $70 trillion in equity.
All of that wealth comes, ultimately, from the planet, and the climate. Specifically, it has come from a stable climate.
William Nordhaus points out in his 2013 book "The Climate Casino" that "the last 7,000 years have been the most stable climatic period in more than 100,000 years." The last 7,000 years have also seen the rise of civilization and the creation of that $500 trillion in wealth. This is not a coincidence.
The big picture: Nordhaus won the Nobel Prize this week, in an announcement that coincided with the release of a hugely important UN Intergovernmental Panel on Climate Change report on what will happen to the world when it gets 1.5°C, or 2.7°F, warmer than preindustrial levels.
The report puts the cost of a 1.5°C increase at $54 trillion, in today's money.
You think $54 trillion is a lot? That number comes from research that also says that a 2.0°C increase will cause $69 trillion of damage, and a 3.7°C increase will cause a stunning $551 trillion in damage.
$551 trillion is more than all the wealth currently existing in the world, which gives an indication of just how much richer humanity could become if we don't first destroy our planet.
We'll be environmentally richer, too. While it's hard to put a dollar value on that, the value of environmental benefits has been rising steadily over time and will continue to do so. Already, we regret environmental destruction in the past and would happily give up a small fraction of our current wealth to undo it.
The bottom line: Human civilization has reached the very end of reaping the dividends from a stable climate. Compared to recent decades, the world in 2100 will have a 13% reduction in crop yields (and those crops will also be less nutritious); it will also have 2.8 billion more people at risk from drought in any given month.
Bonus: How to save the planet
Preventing extreme global warming will be neither cheap nor easy. Just for starters, we will need to spend about $2.4 trillion per year on energy investment between now and 2035, overwhelmingly targeted at renewables.
Looking forward to 2050, the required average annual investment rises to $3.5 trillion, including massive new investment in electricity transmission, distribution and storage.
That's more than double our current energy investment, most of which is still focused on fossil fuels.
Such investment pays noncash dividends. Improved air quality on the 1.5°C pathway, for instance, would lead to more than 100 million avoided premature deaths over the 21st century, over and above the number of lives saved by keeping global warming to 2°C, according to the IPCC report.
The bottom line: Both Nordhaus and the IPCC report make clear that we will have to tax carbon. That incentivizes investment in alternatives, while deliberately making our current carbon-heavy lives less sustainable.
It's hard to get to 1.5°C with a carbon tax alone. The lowest figure for doing that in the IPCC report is $135 per ton in 2030, rising to $690 in 2100; the highest estimate is $5,500 per ton in 2030 and $27,000 per ton in 2100.
More realistically, a carbon tax of about $25 per ton in 2030 could be combined with tough regulation of energy usage and efficiency, including a ban on new coal-fired power plants.
Go deeper: Where climate change will hit the U.S. hardest; Meeting Paris climate goals could save the world trillions of dollars.
2. Investing in autocrats
It feels like the Cold War is back. States are engaging in shadowy extrajudicial killings on foreign soil, even as the world watches the rise of authoritarian strongmen like Rodrigo Duterte, in the Philippines, and Jair Bolsonaro, in Brazil.
Bolsonaro handily won the first round of presidential elections last week and is expected to similarly win the runoff on Oct. 28.
Brazil's stock market jumped 6% at Monday's open, greeting the election result with glee, although it then fell back in line with global stock-market losses.
Bolsonaro, who served in the military during the Brazilian junta, first came to international prominence in 1993, when he attacked "irresponsible democracy" in front of the national parliament and proclaimed that he was "in favor of a dictatorship."
If Bolsonaro becomes president, expect more bloodshed and less democracy in Brazil. Also, expect the kind of pro-business economic policies that have been meet with the resounding approval of the Wall Street Journal's editorial page.
The chart of the Chilean stock exchange under the Augusto Pinochet dictatorship shows that markets are gruesomely amoral. Bolsonaro knows that one of the most effective ways of holding on to power is to keep the capitalists on his side.
Driving the news: Big business also loves China and (at least until this week) Saudi Arabia. Neither country has ever had democracy, and both are major human rights abusers.
The list of bigwigs appointed to a major new Saudi advisory board includes (for the time being) venture capitalist Marc Andreessen, Uber founder Travis Kalanick and Dow Chemical's former CEO Andrew Liveris.
The seeming murder of Washington Post columnist Jamal Khashoggi, however, has touched a nerve within the global elite that Saudi Arabia's war crimes in Yemen did not.
The big Saudi "Davos in the Desert" conference scheduled for later this month is seeing a raft of desertions, including Richard Branson, Steve Case and Dara Khosrowshahi — the CEO of Uber, in which the Saudi sovereign wealth fund is a major shareholder. Jim Yong Kim, the World Bank president who c0-founded Partners in Health, has also pulled out.
Financial attendees, on the other hand, seem to be less squeamish about consorting with the Saudi regime. Still attending, as far as we know (but probably secretly hoping that the conference will end up being canceled): TPG's David Bonderman, JPMorgan's Jamie Dimon, BlackRock's Larry Fink and, of course, Treasury Secretary Steven Mnuchin.
The bottom line: It's very easy to proclaim oneself a believer in "responsible capitalism." But when forced to make a choice, business tends to stick with anything that looks profitable.
Very few businesses are actually cutting ties with Saudi Arabia. Pulling out of a single conference is relatively easy virtue-signaling.
If businesses do change their minds about projects there, it's more likely to be because of expropriation risk than it is to be a triumph of high-minded democratic idealism.
3. The one way that corporate income is falling
US corporate debt continues to hit new all-time highs. The chart above shows how little operating income (technically, nonfinancial companies' funds from operations) supports the median American company's ever-growing debt load.
Think of this in personal finance terms. Financial advisers like to say that you shouldn't have total debts, including your mortgage, of more than 2.5 times your income. In corporate America, that ratio is now more than 6.5 times.
Up until now, interest rates have been low and credit has been flowing freely, making it easy for companies to service these debts. But now rates are rising, and these debt loads could start to bite.
"Given where we are in the credit cycle, there are concerns about how and when prevailing conditions will turn. Such a change could spark bouts of strong volatility and periods of rapidly rising financing costs and illiquidity — limiting borrowers' financial flexibility — giving rise to increased defaults."
— Jacob Crooks and David Tesher, S&P Global Ratings
4. Ghana: When debt loads bite
A particularly gruesome example of overindebtedness can be found in West Africa.
Ghana's foreign-currency debts are rising: The current IMF program, which began in 2015, projected external debt of 40% of GDP this year and total debt of 61%. The actual numbers look more like 46% and 71%, respectively.
Its government revenues are flat: In 2014, before the IMF program started, they were 17.8% of GDP. They were meant to rise to 20.3% this year, but instead they have fallen slightly, to 17.6%.
Its currency is in free fall: Government revenues are in Ghanaian cedis. It now takes roughly 5 cedis to buy $1, up from 2.5 cedis at the beginning of 2014.
The bottom line: In 2018, a majority of Ghana's government revenues will be spent just on servicing the country's foreign-currency-denominated debt, per the Jubilee Debt Campaign.
With all those revenues leaving the country, there's much less left over for Ghanaians: Real domestic government expenditure has fallen from 820 cedis per person in 2013 to just 680 cedis per person last year. No wonder growth is anemic.
Ghana is an extreme example of what's happening in Africa more broadly: On average, African countries spent 11.8% of their revenues on external debt payments last year, a number that has more than doubled in the past five years.
The big question: What will happen when the current IMF program ends in April? New loans, from the IMF or anybody else, are unlikely to be the answer when the problem is that Ghana already has too much debt.
5. Trading shenanigans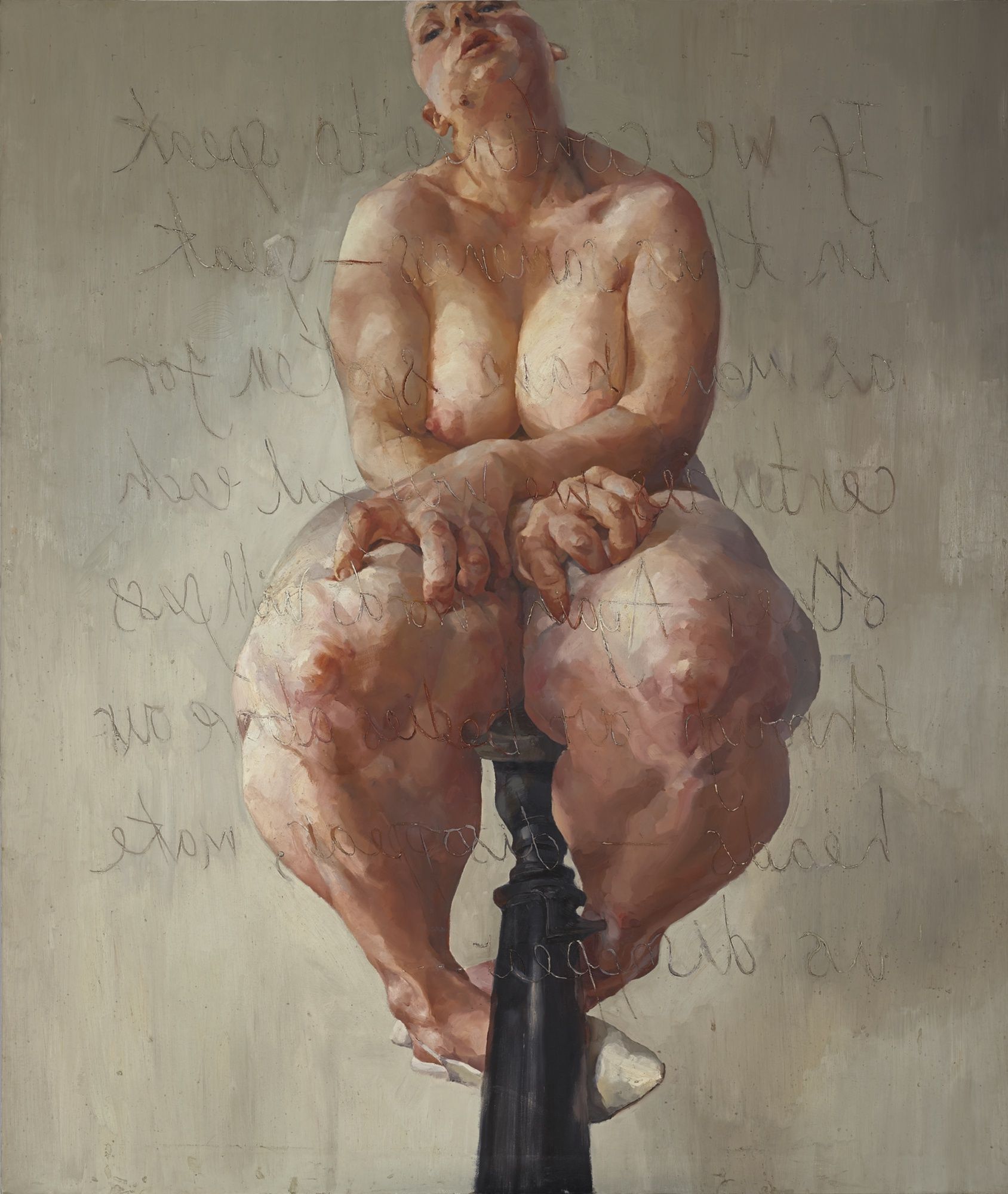 America has no insider-trading statute. Former U.S. attorney Preet Bharara would like to change that.
The Bharara Task Force on Insider Trading was unveiled in a New York Times op-ed this week. This group of "distinguished former regulators and prosecutors, judges, academics and defense lawyers" will try to come up with a legal formula for exactly what should be considered illegal insider trading.
It won't be easy. Insider trading is an all but victimless crime, and while the stock market is indeed rigged against the little guy, that has very little to do with illegal activity and a lot to do with baked-in asymmetries when it comes to size and speed and sophistication. In other words, Bharara's first job will be to work out exactly what problem he's trying to solve.
If Bharara does come up with proposed legislation, it's hard to see why it should fare better than any of the bipartisan bills that have failed in the past. America's traders don't like fetters — and they have very good lobbyists.
The real victims of the release of inside information are, perhaps, to be found not in financial markets but rather in the wine world. Twenty-three master sommeliers have been stripped of their title after one of their peers "disclosed confidential information pertinent to the tasting portion of the 2018 Master Sommelier Diploma Examination prior to the examination."
Meanwhile, at Sotheby's, Artnet News columnist Kenny Schachter found himself sitting in front of Russian investor Alex Greenberg as Greenberg got caught up in the theater of a live auction and ended up spending $12.4 million on a large Jenny Saville nude, even in the face of his increasingly frantic art adviser telling him to stop bidding. Schachter perfectly sums up how market failures happen in the auction room:
"It was an expensive testosterone-fueled checkers match (chess would be too generous) of one-upmanship. Who won? The auction house and consignor. ... You could sense the infectious tenseness, the spigot opening on the dopamine flow — until the bill arrives and buyer's remorse sets in. 'I'll stop, I'll stop,' Greenberg assured his hapless consultant. Yeah, right. When all was said and done, they could both be seen figuring out the fat auction premium on their phone calculators. A dose of reality."
— Kenny Schachter, Artnet News
Fun fact: No art dealer has ever been convicted of money laundering in America.
6. China's brick-and-mortar economic stimulus
China has spent 3.2 trillion yuan so far — that's $463 billion — tearing down substandard old dwellings and replacing them with brand-new tower blocks.
The Shantytown Redevelopment Program (yes, that's its actual name) is now being accelerated.
Between 2018 and 2020, China plans to build 15 million new homes; work has already started on more than 5 million of them.
7. The value of the Trump brand
For a great indication of how much the Trump brand is worth, look no further than the retail price of the New World Red Reserve wine from Trump's very own winery in Monticello, Virginia.
Before Trump ran for president, his flagship red generally priced around 25% higher than other Bordeaux-style blends from the region.
Now, it sells at roughly a 20% discount.
8. Stocks go down and up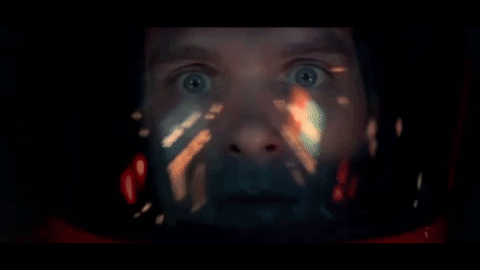 You remember Oct. 10. It was a big day in the markets: The S&P 500 imploded, falling as much as 7.7% intraday.
I'm talking about Oct. 10, 2008, when the stock index closed at a level of 899. It's fun to look at the forward returns from that date:
1 day later, the market was up 11.5%
1 week later, it was up 4.6%
1 month later, it was up 2.2%
5 months later, it was down 20%
6 months later, it was down 4.7%
1 year later, it was up 19%
5 years later, it was up 88%
10 years later minus one day, it was up 320%
10 years later, after the S&P fell 3.3% in one day, it was still up 310% on the decade.
9. Good deed of the week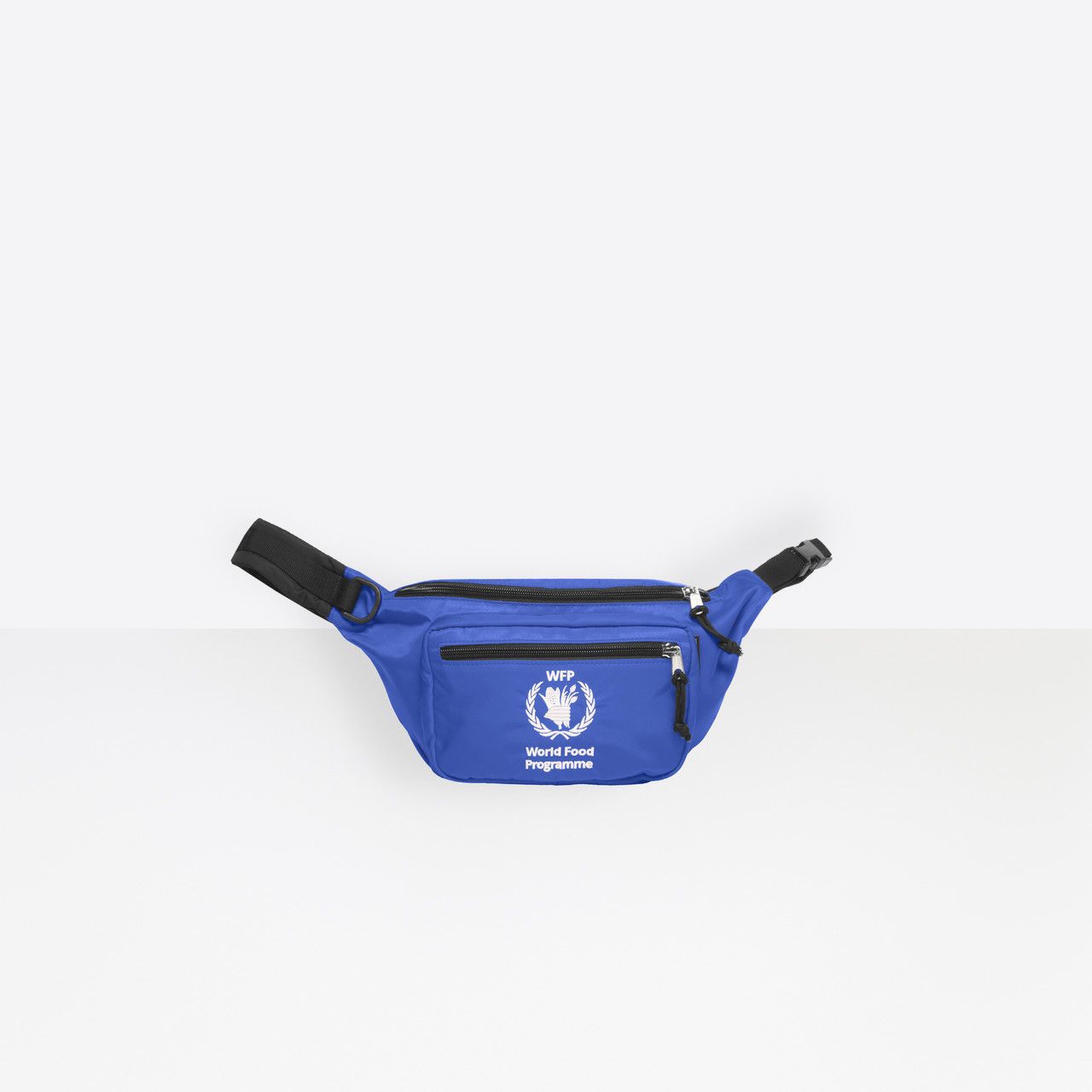 Behold, an $850 nylon fanny pack from Balenciaga, emblazoned with the name and logo of the World Food Programme. If you buy it, $85 goes to the WFP.
10. Building of the week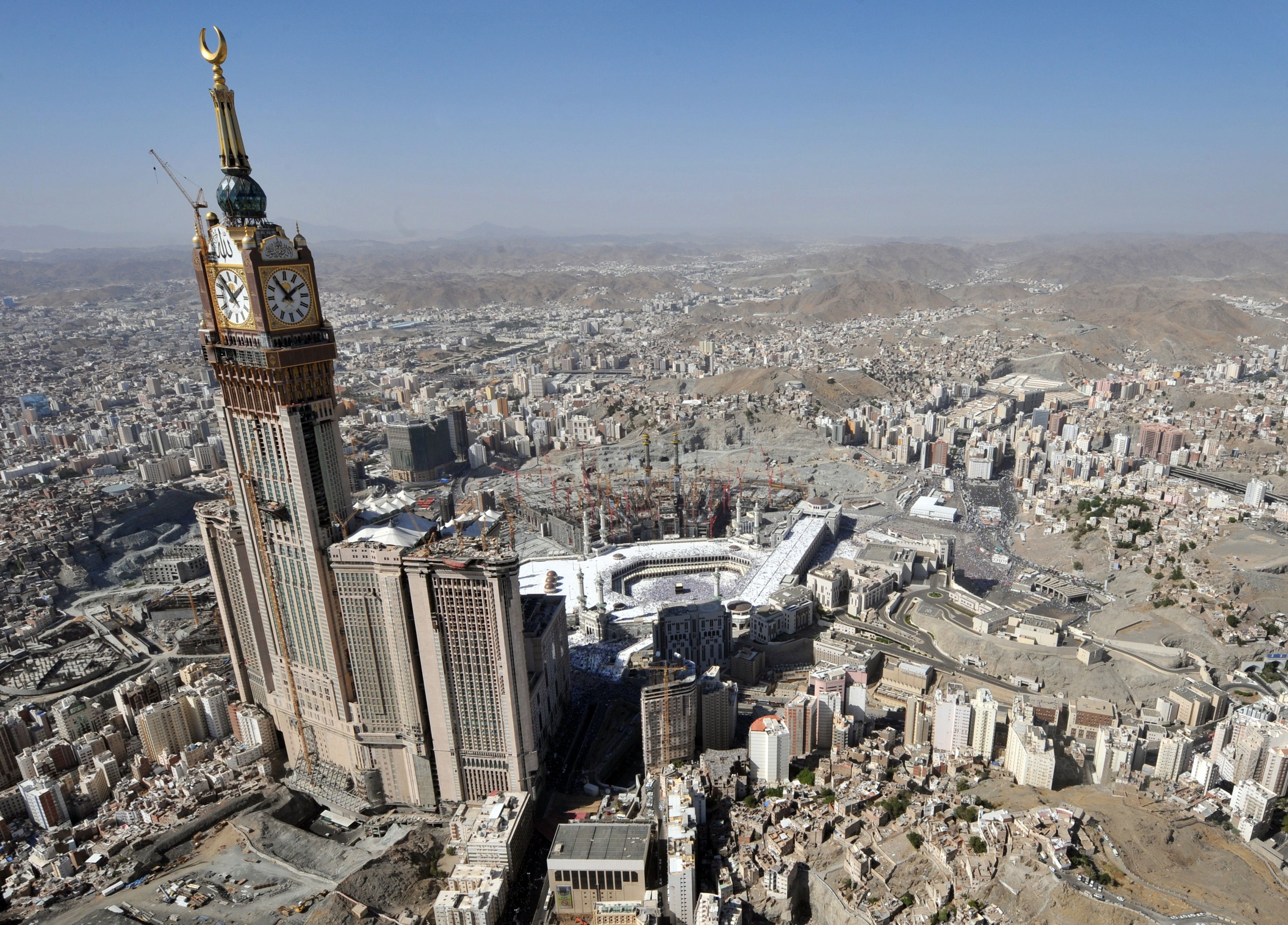 Mecca's $15 billion Abraj Al-Bait Tower is the world's most expensive building. It's also one of the tallest buildings in the world, rising to 1,972 feet. The little black speck behind them is the Kaaba, the the most sacred site in Islam; the cube is about 40 feet high.
The towers were built on the site of a 1781 Ottoman citadel. In order to construct this hotel, not only was the fortress destroyed, but also the hill it sat atop.