Axios Detroit
June 30, 2022
👋 It's Thursday! One. More. Day.
☀️ Today's weather: Sunny, with a high near 90.
Today's newsletter is 868 words — a 3.5-minute read.
1 big thing: Don't expect easy air travel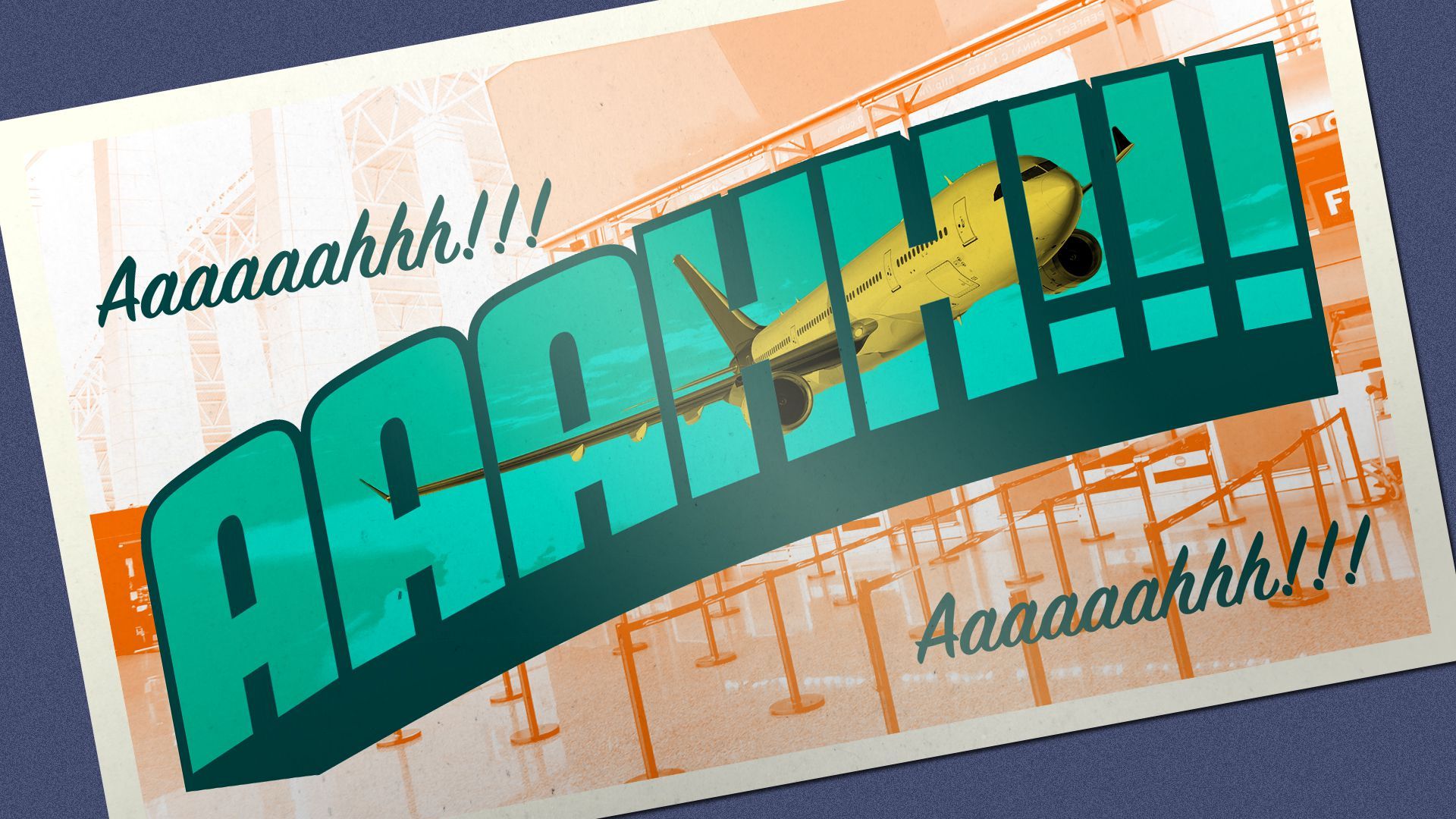 Detroit Metro Airport is having a chaotic summer — and it's likely to get worse.
Driving the news: Delta, which has a major hub at DTW, delayed 19% of flights going through the airport on Monday and 14% on Tuesday, according to flightaware.com.
With the busy July 4 holiday weekend approaching, the airline is offering free flight changes because it expects extra "operational challenges," CNBC reports.
And Delta pilot union members are picketing outside airports today, including DTW, to try and speed up contract negotiations, Axios Atlanta's Emma Hurt reports.
The big picture: U.S. airlines received billions of dollars in government aid to make sure they were ready for passengers to return to the skies after the pandemic, but demand snapped back too quickly, Axios' Joann Muller reports.
Now, a lack of staff on airplanes and in airports is crunching consumers.
"With travel back to pre-pandemic levels, [airlines] are at … almost 100% of the flight patterns they were at before, but they have half the staff," Candius Stearns, a travel agent who runs Stay Balanced Travel in Troy, tells Axios.
Between the lines: Delta saw a wave of early retirements in 2020 that has required a big round of training for new pilots, CEO Edward Herman Bastian said on a June 1 investor call.
"And that training cycle has probably got another probably good eight, 12 months to go until it really stabilizes," Bastian said.
Zoom in: Stearns' workday reflects new realities in air travel. She says she is spending nearly double the time on customers' trips in some cases, handling logistical difficulties, including long hours on the phone.
Pro tips: Book flights early, or drive if the destination is up to five hours away, Stearns advises.
Read the rules on your flight ticket closely and make sure to arrive at DTW early.
If you don't usually buy travel insurance, this summer is the time to do it.
Don't take frustrations out on airline employees — they can't fix the global travel economy themselves.
2. Visitors open wallets for Michigan's parks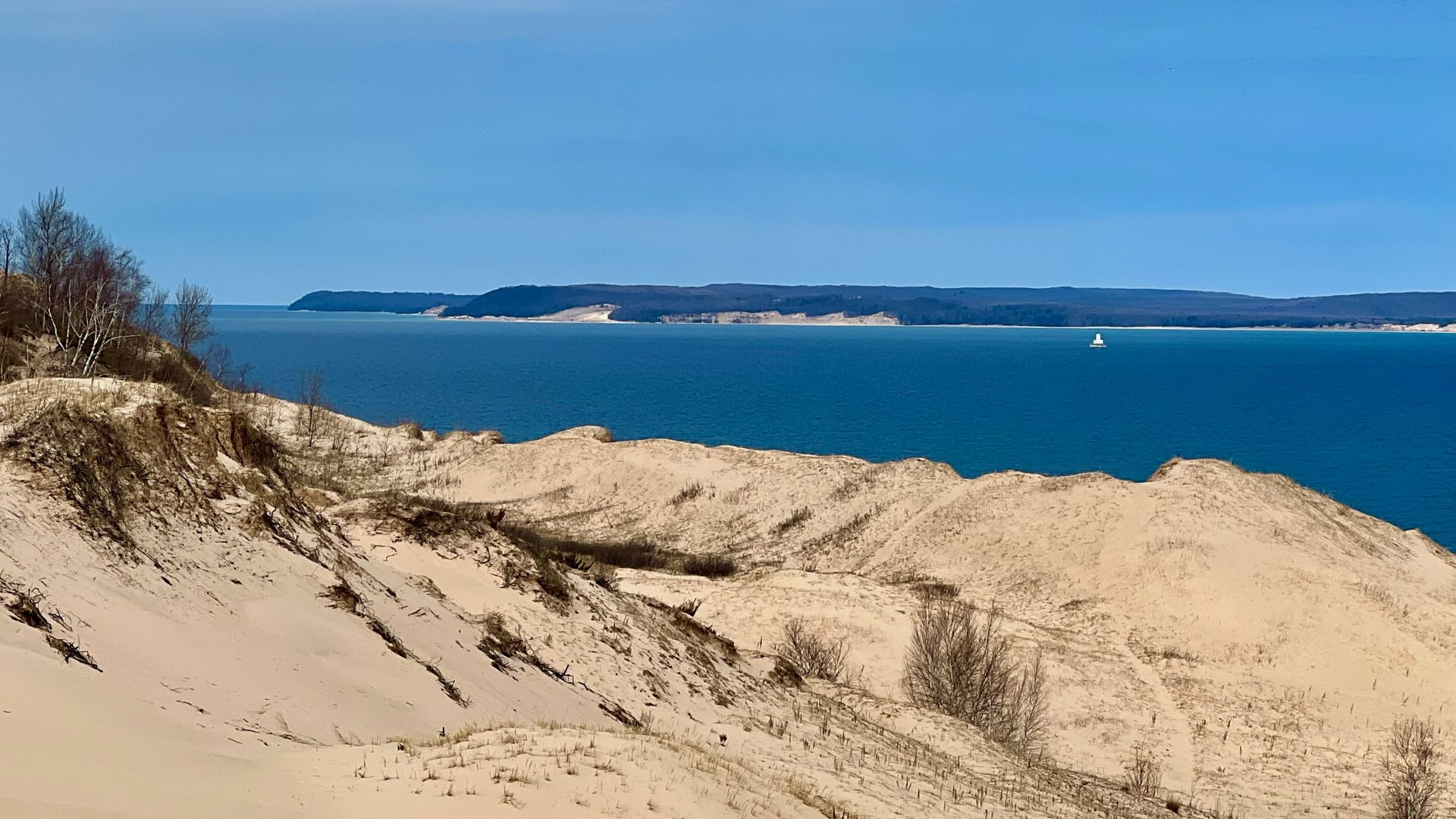 More than 3 million visitors to Michigan's national park lands spent $294 million in 2021.
That's more than what visitors spent at national parks, historic sites, historic trails and other units of the National Park Service in Ohio, Illinois and Indiana combined, NPS data shows.
By the numbers: Visitors generated $441 million in economic output in the state economy while visiting NPS lands in Michigan last year.
Around 1.7 million visitors spent $206 million at Sleeping Bear Dunes National Lakeshore.
In the Upper Peninsula, they spent $64.2 million at Pictured Rocks National Lakeshore and $5.9 million at Isle Royale National Park.
Of note: NPS measures economic output as the total estimated value of the production of goods and services from visitor spending nearby park lands.
💭 Sam's thought bubble: Sleeping Bear Dunes and Pictured Rocks feature majestic cliffs that make it seem like you're in New Zealand.
I'm grateful my parents took me to both parks as a kid — no matter how much I pouted on the long drives there.
3. The Grapevine: You heard it here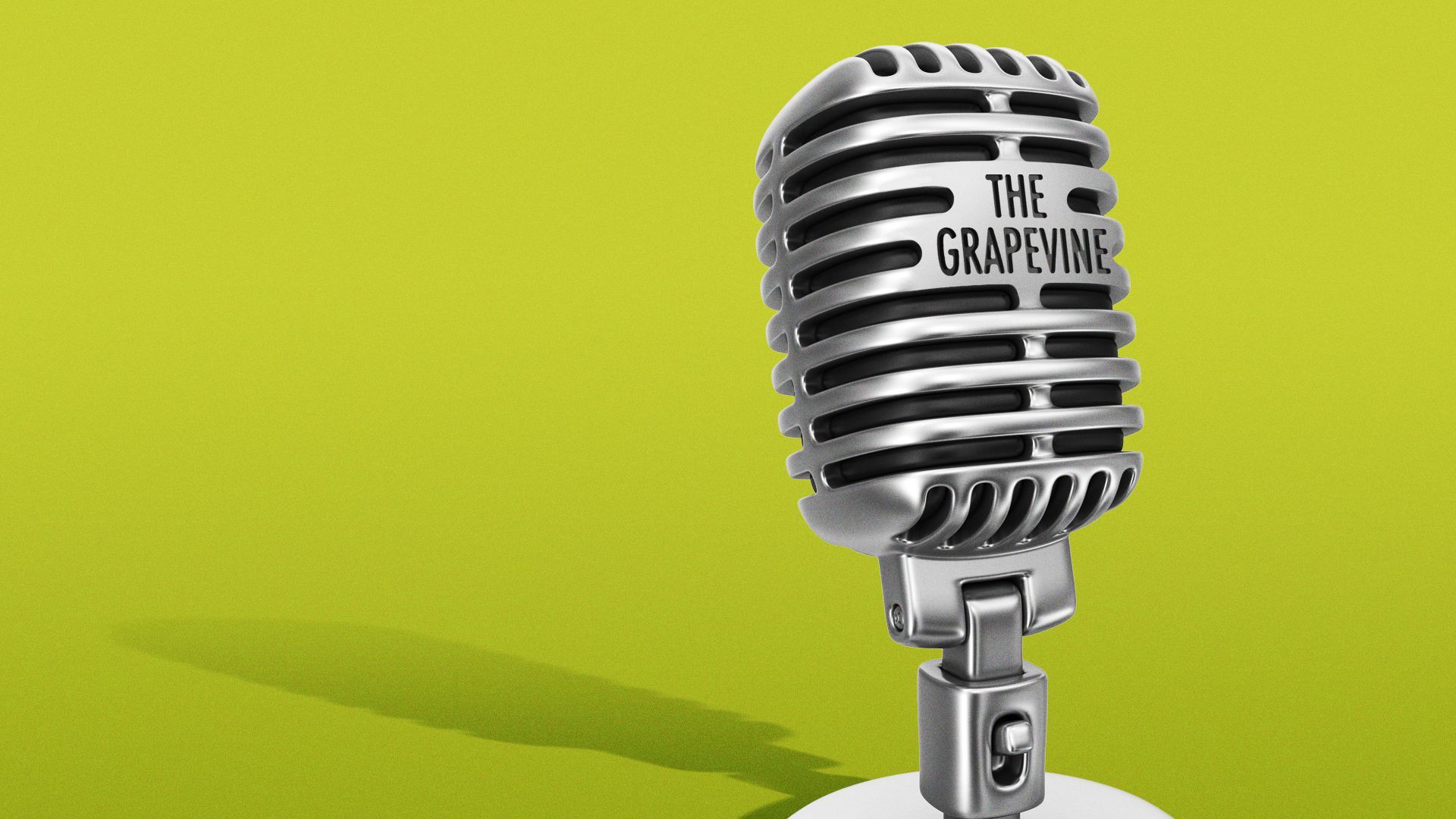 🏀 Memphis transfer and Ypsilanti native Emoni Bates says he's joining the Eastern Michigan basketball team next season for an unlikely reunion with his hometown. (MLive)
🪦 The city is using dirt from cemeteries to backfill sites where blighted, vacant homes are demolished. But critics are questioning whether the dirt is being properly tested for contamination. (Outlier)
💧 A new water affordability plan can significantly decrease monthly bills for low-income residents. Apply for the plan starting Friday. (Free Press)
4. 🚶 Greenway impact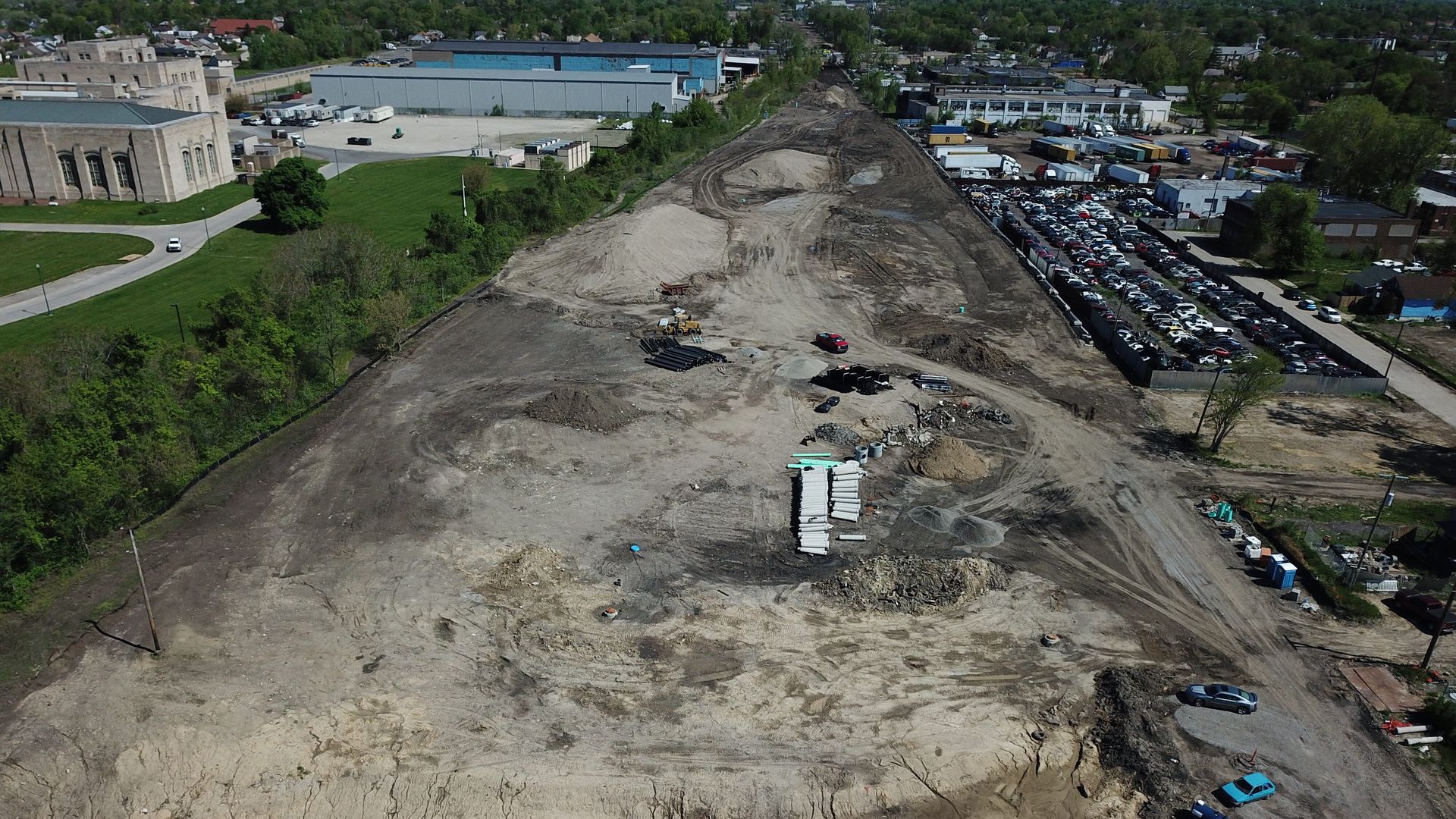 Detroit is taking its targeted redevelopment planning effort, the Strategic Neighborhood Fund, and applying it to the areas abutting the Joe Louis Greenway.
Catch up fast: Construction on the 27.5-mile biking and walking loop around the city started a year ago and is expected to take a decade.
What's happening: The planning department divided the 23 neighborhoods the pathway intersects with into six planning districts to get area-specific input, per a city report.
The strategy follows methods used with SNF, city urban designer Michele Flournoy said in a community meeting Monday.
Why it matters: Main purposes include getting resident input on real estate development along the greenway, determining how to use land near the path and studying its impact on housing affordability.
Community engagement should take place through early 2024, the report says.
What they're saying: Outside of building a trail, this listening process has expanded the mission to potentially addressing residents' problems, like with blight and dumping, Todd Scott, director of Detroit Greenways Coalition, tells Axios.
Now hiring: New job openings
5. Where in Detroit?
👋 Joe here. Thanks for all the responses to our quiz earlier this month about the location of this stunning sculpture.
Two readers, Gloria Schuler and PJ Neifer, guessed correctly and were randomly picked to win some Axios swag. We'll reach out to you soon!
The intrigue: The glass and steel sculpture is called "One World … Under Michigan Stars" and serves as the Iron Belle Trail's southern trailhead on Belle Isle.
I passed the 24-foot tall sculpture after a recent softball game on the island.
Between the lines: Brothers Erik and Israel Nordin, co-owners of the Detroit Design Center, created the piece.
The design incorporates Detroit's skyline and blue glass castings to represent fresh water.
Our picks:
🎸 Joe is watching Denzel Curry's new Tiny Desk concert. He fit a lot of musicians behind that small working space!
🍺 ​​Annalise apparently needs to try Tenacity Craft brewery.
🎙️ Sam learned more about Detroit rapper Peezy from this profile by hip hop historian Kahn Santori Davison.
☹️ Everett's hummingbird feeder is still empty, but he's definitely not taking it personally.