Axios Detroit
February 22, 2023
😒 Hello, Wednesday. It's going to be gross out there today. Consider making some soup or giving your dog an extra hug.
🌧️ Today's weather: Rain, snow and freezing rain. Wind with gusts as high as 29 mph. High of 33°.
Today's newsletter is 877 words — a 3.5-minute read. Edited by Everett Cook and copy edited by Joyce Laskowski.
1 big thing: Our Green Book sites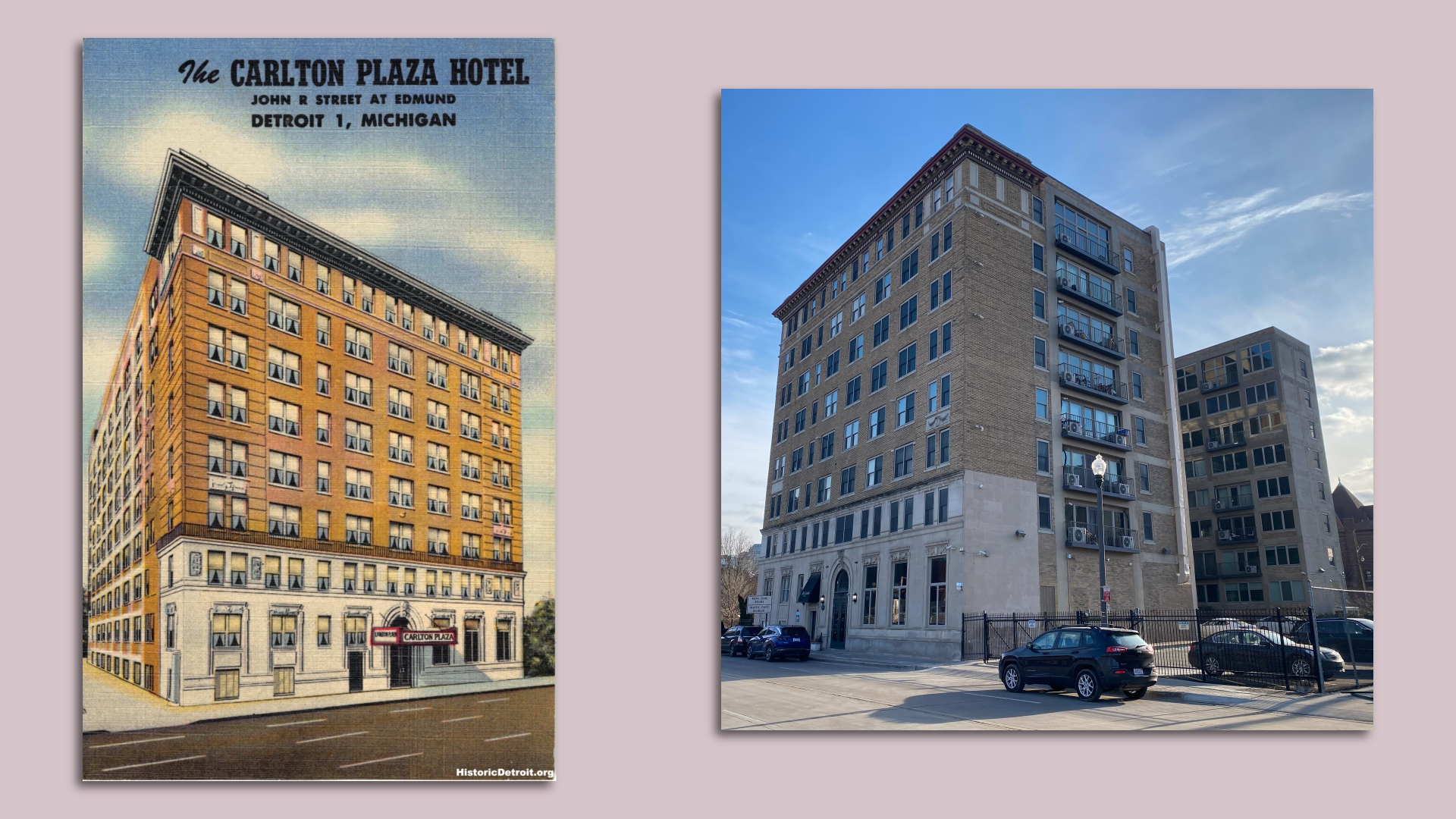 During Black History Month, we're looking at what became of the local venues listed in the Green Book travel guides.
The books printed between 1936-1966 listed businesses Black travelers could safely visit during the Jim Crow era.
State of play: While most of the more than 80 Detroit hotels, drug stores, salons, restaurants and clubs listed in the Green Book have been demolished, there's at least seven buildings here still standing, according to an Axios review of MSU Map Library research.
Why it matters: These sites — and the vacant lots that used to house them — are a reminder of how recently segregation was legal and what history we decide to preserve.
Spots listed in the Green Book were major gathering spaces and entertainment draws, bringing in stars like Billie Holiday and Louis Armstrong, according to the archives collected by MSU.
A few places where the original buildings remain, though most appear vacant and deteriorated:
The Carlton Plaza hotel: Opened in 1924, it was a top destination for jazz music and lodging for a Black clientele, per newspaper archives and Historic Detroit. It was not demolished despite once falling into disrepair and was renovated into what is now the Carlton Lofts in Brush Park.
In one example of the segregation of the time, the NAACP "blasted" the Army for separating soldiers temporarily stationed in Detroit in 1951. They sent Black soldiers to the Carlton Plaza and the Gotham Hotel, while white soldiers went to Fort Shelby, per Detroit Tribune archives.
Bizerte's/Phelps Lounge: A hot nightclub along the Oakland Avenue entertainment corridor full of music, bars and barbecue, the lounge offered "swing soaked nights" and hosted the "Queen of the Blues" Alberta Adams, per the Detroit Tribune.
It is also reported to have welcomed the likes of James Brown and the Temptations.
The building at 9006 Oakland Ave. is now boarded up and worn down, though there's a colorful mural on the side.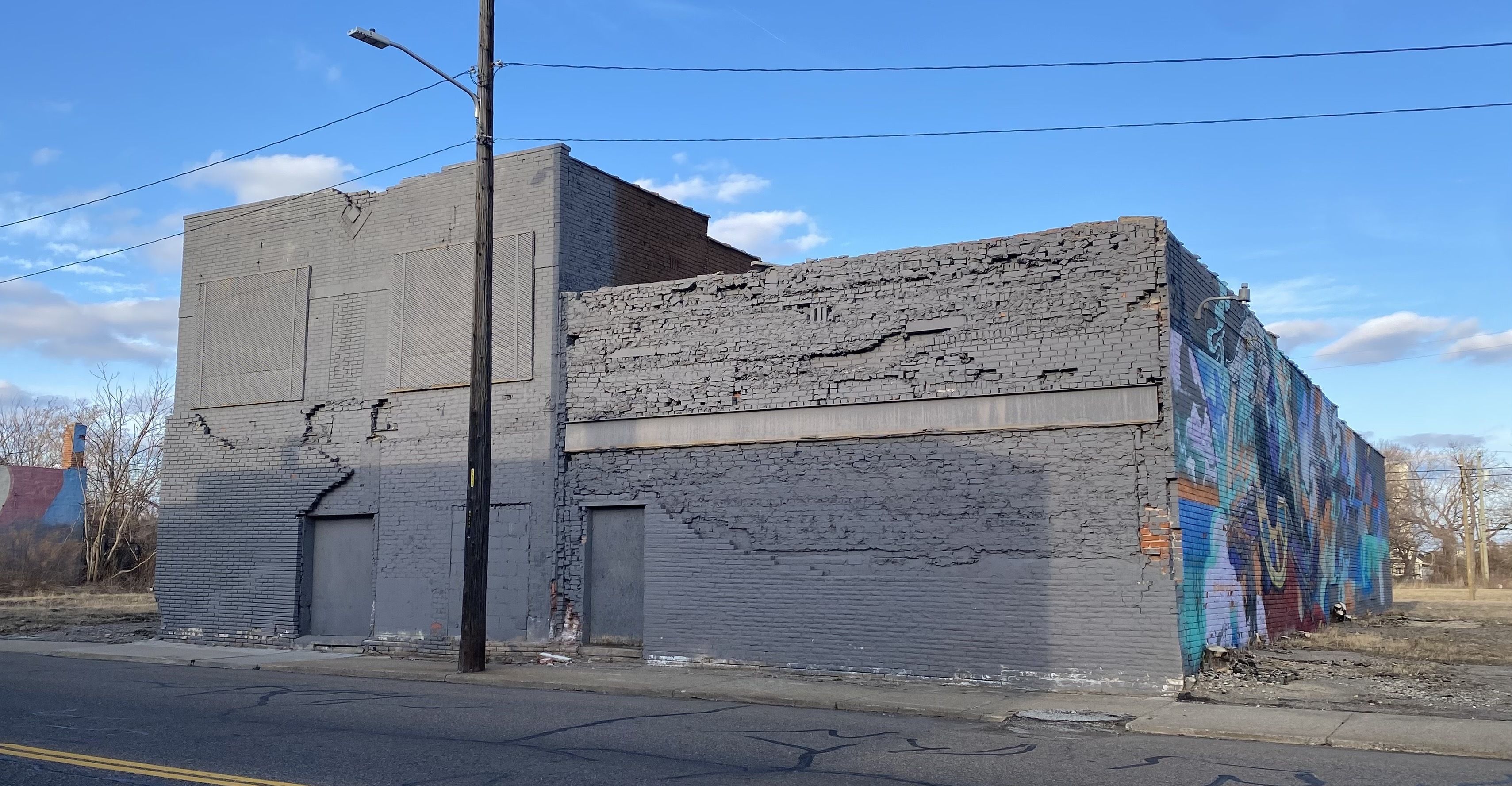 Among the many historic buildings razed over the years is The Gotham, among the top Black-friendly hotels of the time, in what is now Midtown. Guests included Langston Hughes and Martin Luther King Jr., according to the Black Bottom Digital Archive.
2. District Detroit community benefits move forward
The residents chosen to represent community in negotiations with the $1.5 billion District Detroit developers gave their tentative approval for a package of benefits last night.
Driving the news: The Neighborhood Advisory Council (NAC) voted 8-1 to OK the initiatives in the deal, but the members still need to formally sign a letter of support for the final Community Benefits Agreement.
The deal then requires final City Council approval, alongside District Detroit's tax incentive requests.
Between the lines: The agreement calls for approximately $12 million in financial commitments from developers the Ilitch family and Stephen Ross, including:
$1.5 million grant to Detroit at Work for a "fast track" pre-apprenticeship training program.
Hiring a minority business recruitment consultant.
$1 million fund for District Detroit business tenants.
And 50% off parking for tenants in apartments designated "affordable."
What they're saying: Longtime activist Cindy Darrah and several others interrupted developers throughout the meeting to voice their displeasure about the deal, prompting numerous scoldings from NAC chairperson Chris Jackson.
Eden Bloom of Detroit People's Platform called the process a "charade" during public comment, saying the NAC was given the tools to "do something that matters," then asking: "What are you doing? You have power in this. Why won't you pick up the power?"
Attorney Tonya Myers Phillips asked the NAC to take more time to steer the District's funds to "long-term systemic equitable outcomes" for residents.
3. The Grapevine: You heard it here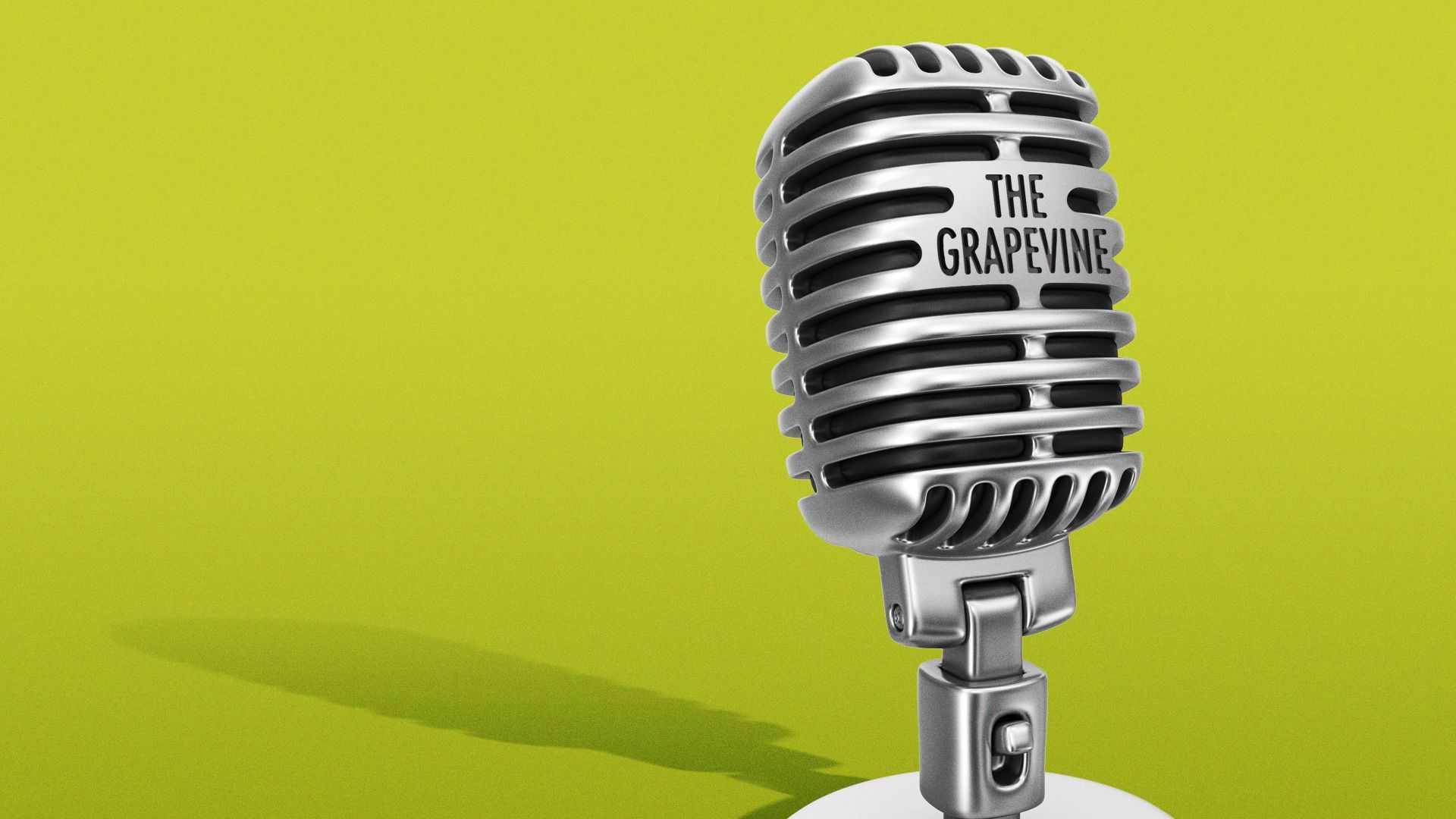 🔫 The number of guns seized by TSA at DTW is up in recent years, as 100 guns were detected at checkpoints in 2022. (MLive)
⛪ Churches are offering "drive-thru" Ash Wednesday blessings today for ashes to mark Lent's beginning. (Free Press)
🏈 Former MSU offensive tackle Jarrett Horst was the first overall pick in yesterday's USFL College Draft and will play for the hometown Michigan Panthers. (Fox Sports)
4. Riverside Park deal with Morouns approved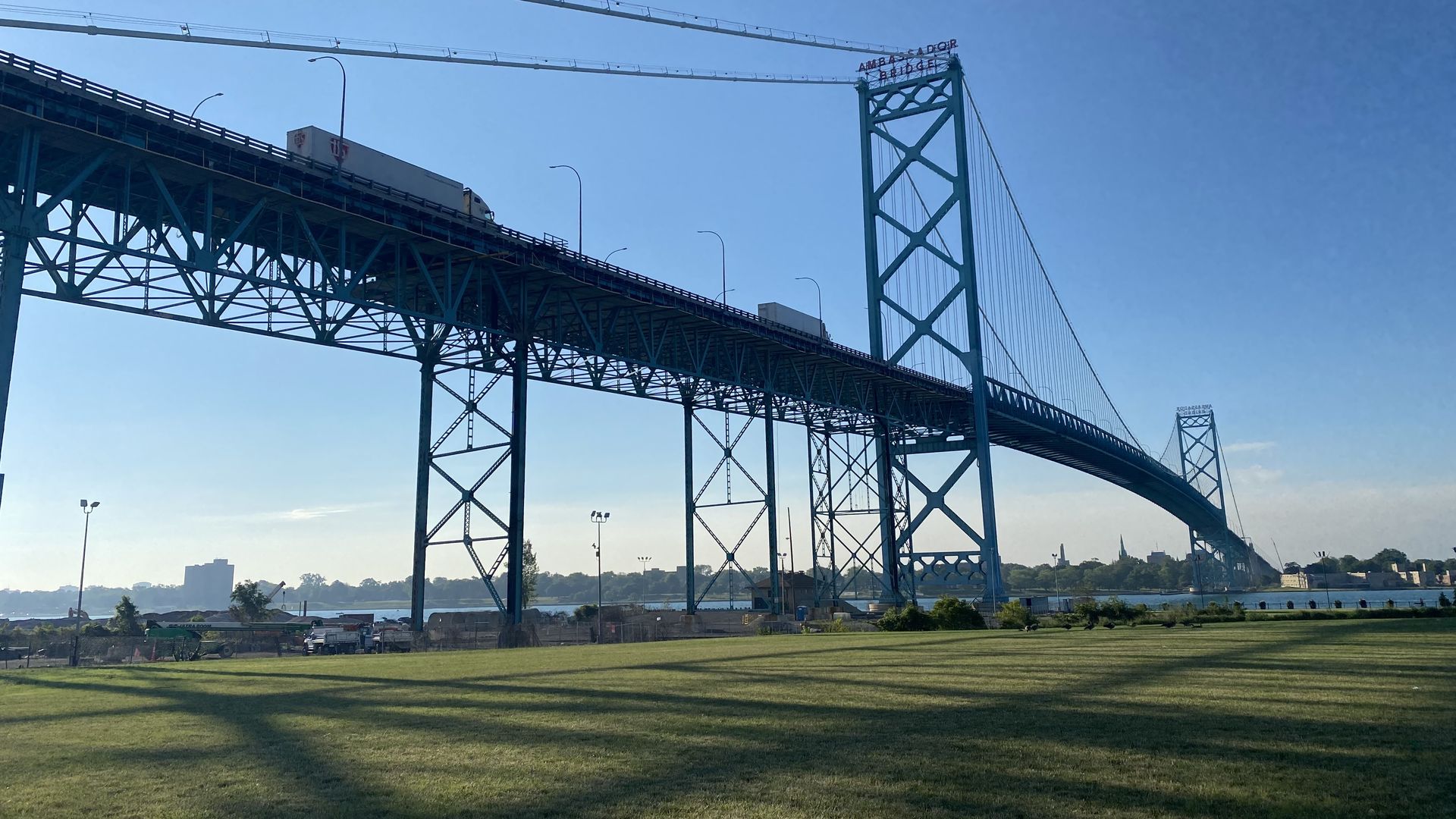 The City Council finalized a land swap deal yesterday with owners of the Ambassador Bridge despite residents' concerns that it will harm the Hubbard Richard neighborhood.
Why it matters: The council's 6-3 approval finalizes a contentious deal that started eight years ago and tested the city's willingness to trust the powerful Moroun family, which owns the bridge.
State of play: Under the agreement, the city gets $2 million to fix up Riverside Park while the Morouns' Detroit International Bridge Co. receives nearly four acres of park land near the bridge.
DIBC's Matthew Moroun said the land will be used as a buffer for the existing bridge and not to build a new span during yesterday's session.
Between the lines: Council President Pro Tem James Tate and members Gabriela Santiago-Romero and Latisha Johnson were the three no votes.
What's next: Moroun pledged to continue negotiating with residents to address their concerns about truck traffic and an expansion of the business into the neighborhood.
The City Council will receive an update on that pledge in 30 days.
5. 🎥 Ranking movies with familiar backdrops
📬 What did this list get wrong about the best films made in and around Detroit?
Reply to send us your hot local movie takes — we may feature them in an upcoming newsletter.
Our picks:
⛳ Joe is feeling good about his swing after knocking off the rust at a golf simulator.
📞 Annalise is an avid fan of "Better Call Saul" (but she hasn't finished it so no spoilers, thanks). It's better than "Breaking Bad."
Sam is reading Nolan Finley's op-ed declaring the Michigan GOP dead after Kristina Karamo was elected party chairperson over the weekend.
🤩 Everett is now allowing himself to consider Victor Wembanyama on the Pistons.