Axios Detroit
January 24, 2023
🌮 It's Taco Tuesday! Got a favorite taco spot around the city?
📬 Reply and we'll share the best answers next week.
☁️ Today's weather: Cloudy, with a high of 37°.
🚀 Help fuel our mission of getting readers smarter, faster on the local news that matters most by becoming a member!
Today's newsletter is 897 words — a 3.5-minute read. Edited by Everett Cook and copy edited by Joyce Laskowski.
1 big thing: What to expect from Whitmer's State of the State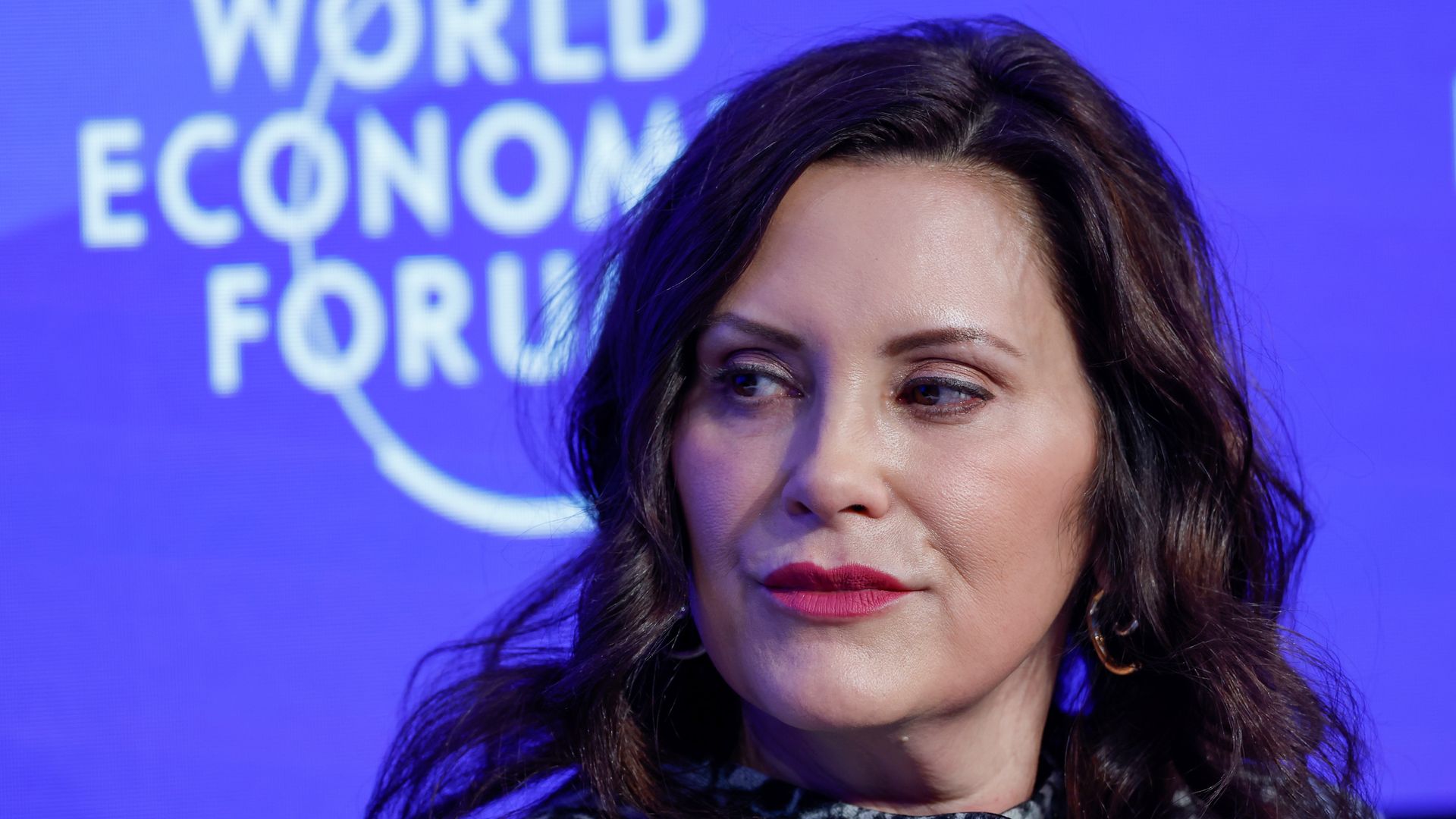 Gov. Gretchen Whitmer gives her fifth State of the State address tomorrow before a joint session of the Michigan Senate and House of Representatives.
Why it matters: The State of the State is historically when the governor broadly outlines her goals and lays out proposals for the year. Since this is Whitmer's first televised speech since winning her second election and propelling the state's first legislative majority flip in 40 years, political insiders from across the country may also be watching.
The specifics for some initiatives could emerge hours after the speech, while the details of others could take months to learn.
"And that'll tell you a lot about how things are prioritized," Lansing-based Democratic strategist Adrian Hemond tells Axios.
What they're saying: "I can't wait to share my vision for our state as we move towards our bright future, and lay out my plans to lower costs, bring supply chains and manufacturing home to Michigan, and ensure Michiganders have unparalleled economic opportunity and personal freedom," Whitmer said in a statement.
"(Democrats) are going to propose spending a lot of money," Hemond says.
What we're watching: With the state flush with money, expect the governor to mention historic investments in education and economic development.
Michigan has an unprecedented $9.2 billion surplus as talks of an oncoming "mild" national recession increase. Nearly $6 billion is for one-time spending and $3.4 billion can be used to fund programs and agencies into the future.
Tax relief proposals like broad-based rate cuts or targeted relief for working families could also get a more complete look during the address.
Separately, Whitmer will also call for universal background checks for all firearms sales, safe storage of weapons and an increase in funding for law enforcement, MLive reports.
"It was already a top-of-mind issue for governor and legislative Dems before this week's mass shooting," Hemond says. "A lot of national folks are going to be watching to see what the sound bites are that come out of that."
Details: Local TV stations and a livestream will carry the speech at 7pm.
2. Changing where money flows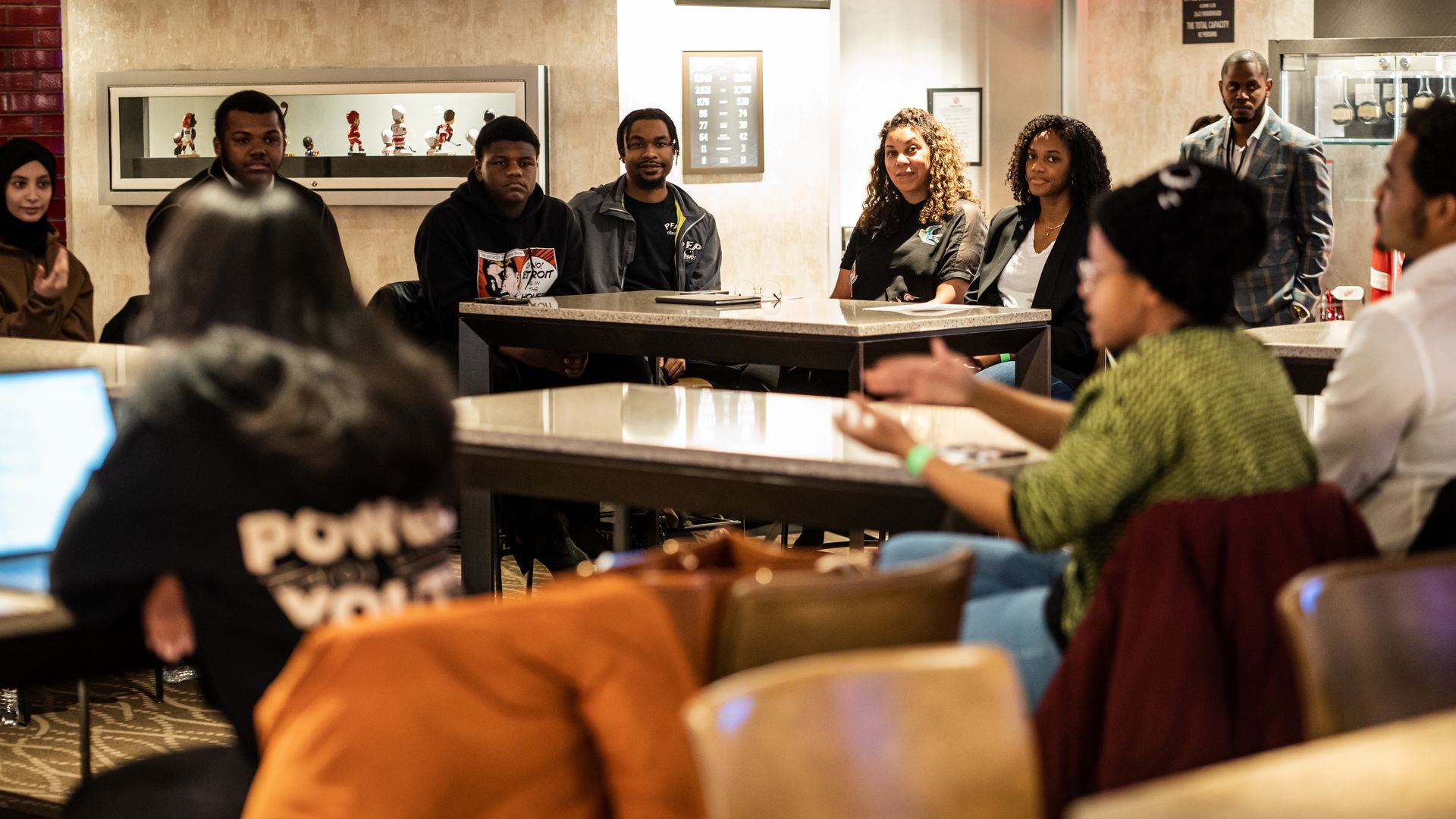 The Skillman Foundation advocates for a community of children who are primarily Black, but after turning its gaze inward, realized that its own spending didn't measure up to the mission.
Driving the news: The youth-focused foundation recently analyzed its financial decisions from 2019-2021 in a Racial Equity Audit.
By the numbers: 59% of Skillman grants went to organizations with a BIPOC leader — as identified by its own assessment — and just 29% went to those who also had a BIPOC-majority board.
Just 2% of Skillman's endowment investments are with firms with a majority BIPOC ownership.
And 19% of vendors Skillman contracts with are BIPOC-owned.
What they're saying: "When you invest in young people directly in Detroit, and educators and youth champions … it's a different way of investing your money, which is more correlated to who lives in the city," chief executive Angelique Power tells Axios.
"It's more of an internal awakening, as opposed to a head-counting by race."
What's next: The foundation says it's making large strategic changes based on this audit and a listening campaign with youth around the city.
For example, Skillman removed its $100,000 budget threshold for an organization to be considered for funding, allowing smaller operations opportunities.
3. The Grapevine: You heard it here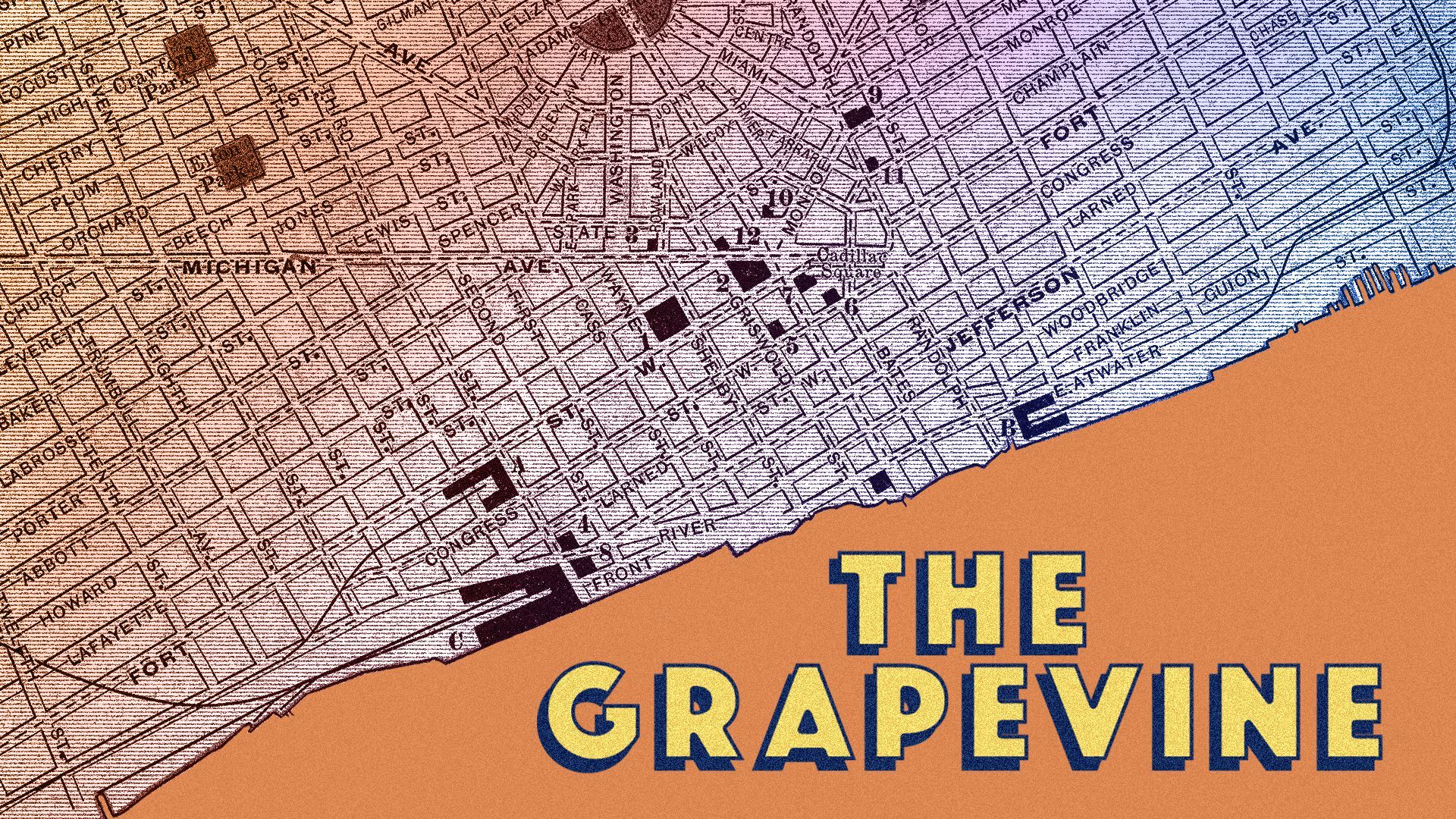 💰 The Detroit Public Library system is not insured for the $685,000 it lost in an email and wire fraud scam between December 2020 and January 2021. (Detroit News)
🐘 Eighteen Republican lawmakers from across Michigan are calling on Florida Gov. Ron DeSantis to run for president in 2024. (Politico)
🏈 The Michigan Panthers of the United States Football League will play its 2023 home games at Ford Field. (Detroit News)
4. BMF Season 2: Lamar returns on Devil's Night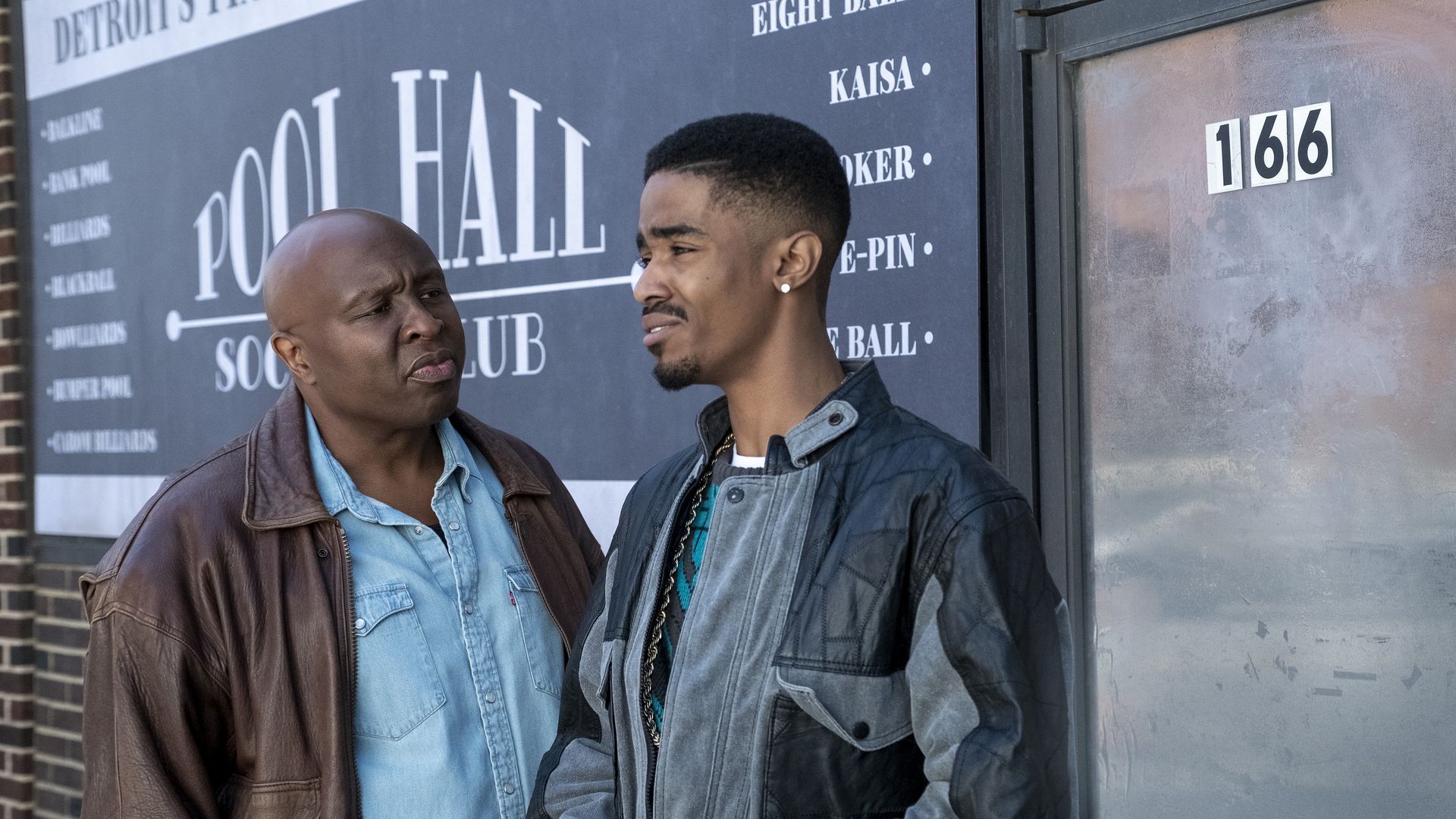 The third episode of BMF Season 2 finished with an exciting cliff-hanger as Lamar, awake from a coma, returns on Devil's Night to seek revenge on Meech.
Catch up quick (Spoiler alert!): B-Mickie flips on Meech and sets up a meeting with Detective Bryant, who accuses Meech of "destroying his community," through his high-earning drug business.
The episode ends as Terry rushes Meech to the hospital after he's shot by Lamar.
The intrigue: Terry and Meech's family are anxious about the days leading up to Devil's Night — a week of chaos before Halloween.
In 1984, more than 800 fires were set in Detroit over a three-day period.
Flashback: "Back in the '70s, Devil's Night was the one night where pranks were sort of tolerated — or at least you just knew they were going to happen," David Rudolph, a public relations professional and lifelong Detroiter, tells Axios. "You could hear people running through the alleys, just tipping garbage cans over."
But by the '80s, Devil's Night became something more sinister. Absentee landlords sitting on decaying property began burning down homes. "It became the night for insurance jobs," Rudolph says.
What happened: Rudolph remembers being among the thousands of volunteers leading up to Devil's Night in 1995 as Mayor Dennis Archer asked residents to wear orange ribbons for what is now known as Angels' Night, the anti-arson campaign.
"Angels' Night was about activating the citizens knowing police and fire couldn't be everywhere, it was really an army of people out saying, 'No, you're not going to do this to our communities,'" Rudolph says.
Our picks:
📚 Annalise is slightly ashamed to admit she had to give up on "The Goldfinch" because it was due back at the library. But she's got it on hold to try again … someday.
😬 Joe is still in possession of a Cuban history book that he checked out during the pandemic. Hopefully they don't put library cop Mr. Bookman on the case.
🙇🏽‍♂️ Sam still exists.
📖 Everett is hoping Anna's "Goldfinch" failure leads her (and maybe some of you!) to Donna Tartt's far superior book — "The Secret History."